Disclosure: Privacy Australia is community-supported. We may earn a commission when you buy a VPN through one of our links. Learn more.
Private Tunnel VPN Review – Is It Really Worth It?
A VPN that charges their customers fairly? Could it really be true? That's the question I began to ponder after first hearing about Private Tunnel VPN.
For the longest time, I'd sought out VPNs that offered unlimited data because, as consumers, I think we are hardwired to see words like "unlimited" and "no limits" as signs that we're getting more bang for our buck.
But then I heard about Private Tunnel's unique billing practices and I began to wonder if "unlimited" is really all it's cracked up to be. A VPN that charges their customers fairly? Could it really be true?
To explain: Private Tunnel, a commercial spin-off of OpenVPN Technologies, charges only for the data you use. And even newcomers who opt to give them a try using their free trial receive a whopping 2 gigs.
So you might be asking, "What's the catch?"
I asked the same thing before testing them out for myself.
In this review, I'll share the results of my speed test on their service, their ease of usability, the rating I give their customer support and my overall experience with this VPN.
But before we jump right into it, here is a little background on Private Tunnel and the people behind this great top tier VPN service.
Private Tunnel VPN Overview
---
| Features | Information |
| --- | --- |
| Usability: | Very easy to use |
| Logging Policy: | Minor Logging |
| Server Size: | 50+ servers |
| Server Distribution: | 12 countries |
| Support: | 24/7 Emails and Tickets |
| Torrenting: | Not allowed |
| Streaming: | Not allowed |
| VPN protocol and encryption: | OpenVPN protocol / AES 128-bit GCM encryption |
| Headquarters: | California, USA |
| Price: | From $3/month |
| Official Website: | https://www.privatetunnel.com/ |
Private Tunnel Background
---
Private Tunnel is the brainchild of James Yohan and Francis Dinha, the founders of OpenVPN Technologies, Inc., a California-based company integrating a suite of cutting-edge networking and software technologies.
They have more than 3.6 million customers and counting.
Their website has a clean, professional design and their software has a simple, easy-to-understand interface.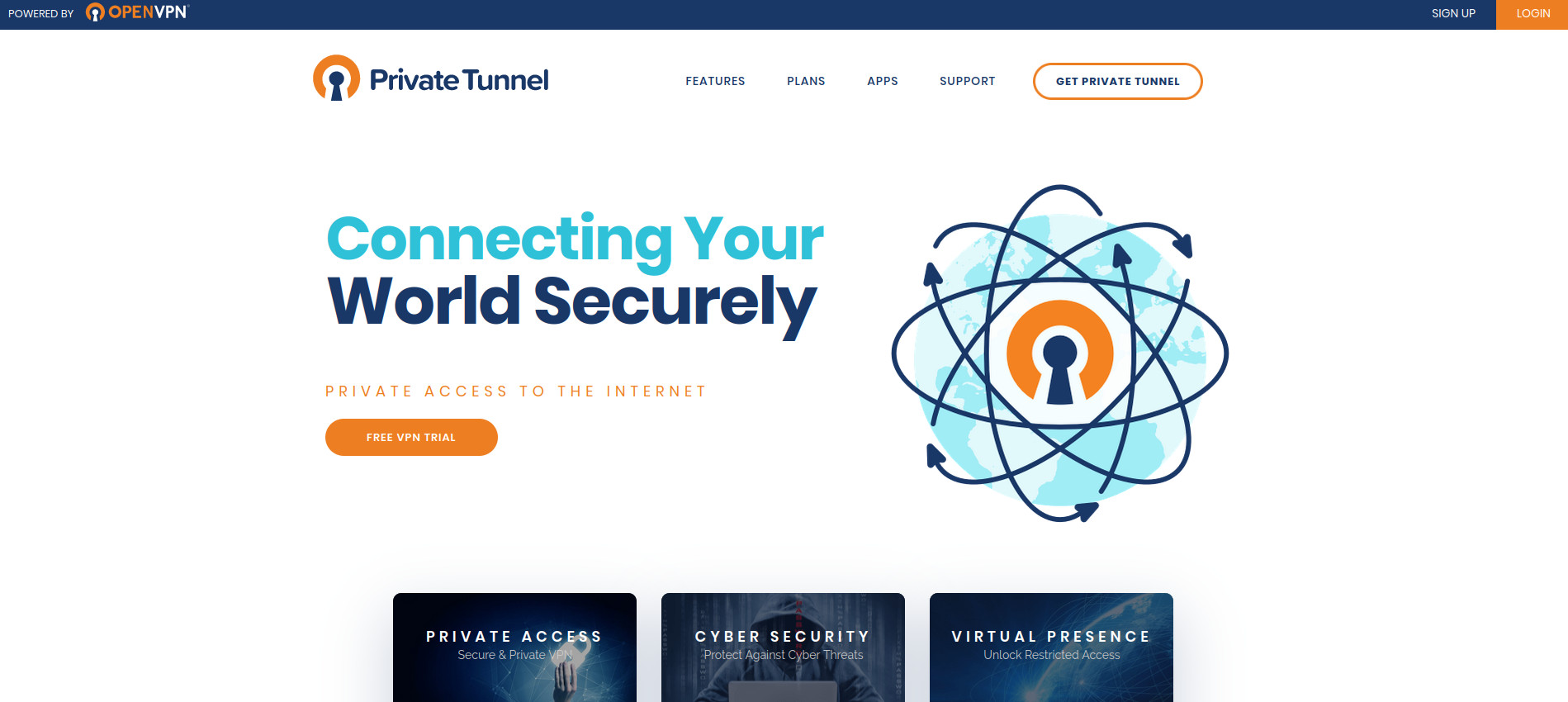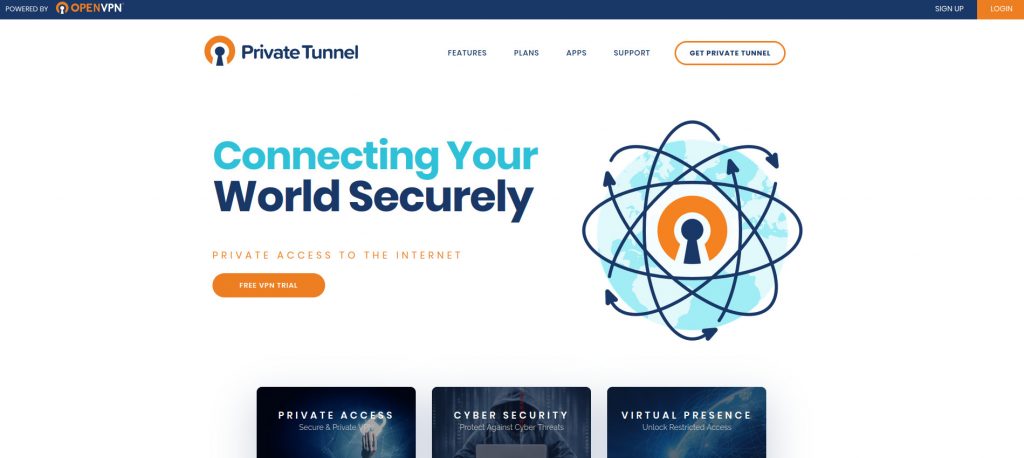 Their site boldly claims to prevent 1 million cyber threats every day. While it would be hard for them to prove this to the public without keeping some sort of records of the threats they block—and, therefore, keeping logs of your online activity—it does seem quite possible.
After all, it's a mad, mad world we're living in right now, one where cyber attacks are threatening everyone from banks and government facilities to private citizens.
As we saw in October of 2017, even our mums and dads are being targeted by cyber criminals. No one is safe…at least not if they don't start using VPNs.
Private Tunnel looks and sounds legit, but we all know looks can be deceiving.
One thing that users should bear in mind is where they're at. Private Tunnel is based in the Hacienda Business Park in Pleasanton, California, USA.
Why Does That Matter?
---
Because the US is part of the Fourteen Eyes, a cluster of countries that entered into a multilateral agreement for cooperation in signals intelligence.
Synonymous with the UKUSA Agreement, this global collective eavesdrop on citizens using Echelon, a software program that allows them to intercept our communications, whether it's a casual online activity, emailing, texting, downloading or banking.
Here in Australia, Parliament has passed numerous amendments in favour of stricter data retention laws, meaning that our telecommunications companies can mine our personal information for their own purposes or the purposes of government scrutiny.
The only way to block our ISPs (Internet Service Providers) from collecting this metadata is to use a VPN with solid encryption.
For more information on staying 100% safe online check out our in depth guide to every privacy tool imaginable.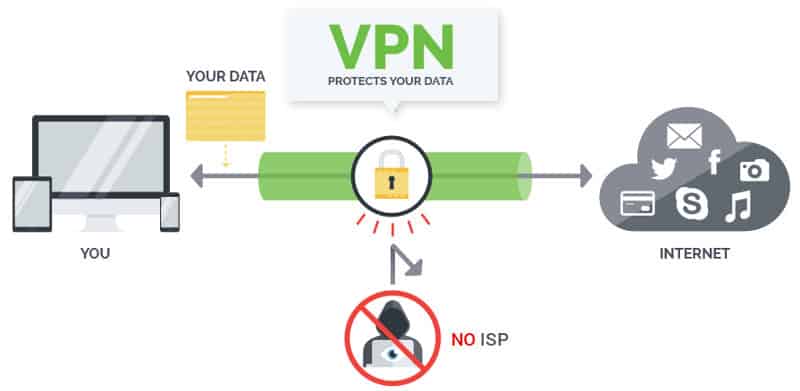 But when it comes to selecting a VPN, it's a lot like selling real estate—it's all about, Location! Location! Location!
The problem with Private Tunnel, and companies like it, is that they operate out of a country that is within their legal right to demand that the VPN hand over data that is pertinent to one of their investigations.
This doesn't mean that Private Tunnel would willingly comply with any government institution straight away. On the contrary, they claim that they do not retain any activity logs, but they are also upfront about the fact that they save some connection logs.
Supposedly, these logs are kept only for monitoring performance and maintenance, but most reputable VPNs maintain a strict no logs policy.
It is pretty obvious that Private Tunnel could easily be forced to hand over user logs if they were served with a subpoena or warrant.
On the plus side, there have been no cases of VPNs handing over information to government institutions for arbitrary reasons. Any time a VPN has landed in the news for surrendering such data, it was pertaining to a criminal case, usually one involving a cyber criminal utilizing a VPN provider's services for malicious purposes (potentially on the dark web).
So where is Private Tunnel positioned among its peers on the VPN market? Well, they've gotten some pretty excellent scores from customers and some really great reviews.
TechRadar has called them, "An interesting spin on VPN," raving about their pay-as-you-go option, but they also note their limited choice of locations, their unreliable performance and their extremely basic client.
Based on my own testing of their service, I'd say that they've definitely improved upon their speeds in the last year or so, and connectivity problems were only intermittent.
But before we delve into Private Tunnel's speeds and features, let's talk about compatibility because that's really where they've got it goin' on.
What Does Private Tunnel Offer & Compatibility
---
Private Tunnel enables you to surf the web anonymously by hiding your IP address and location.
While much of their service is pretty threadbare, they tick all the right boxes where strong encryption is concerned. Their OpenVPN protocol is hard to beat.
Features include no activity logging, unique data plans, and an annual plan with unlimited bandwidth.
This VPN service also supports these operating systems and devices:
iOS
Android
Linux
Windows
Mac
Perhaps what is most interesting about this VPN is their commitment to development and evolution. Not one to rest on the laurels of their success, OpenVPN, Inc.
It now supports OSTIF's Bug Bounty Program, a reward-based program that pays developers when they discover crucial flaws in open-source software.
On the downside, there are limited numbers of servers in a limited number of locations. Since I always believe that the best way to test out a VPN is to do some travelling, I used Private Tunnel while travelling from Sydney to New York and back.
Using one of their three New York servers, I measured 26 Mbs for download and 16 Mbps for upload. Latency brought it up to nearly 79 ms. Strangely, I found that those numbers grew when I touched down in Australia.
There, I was able to hit 50 Mbps downloads and 43 Mbps upload with 25 ms ping. Not bad for a service that has been known to be slower than some of its competition.
Unfortunately, there is no kill switch with Private Tunnel, so users are vulnerable to scrutiny if the connection fails while they are engaged in online activity.
Additional Features
---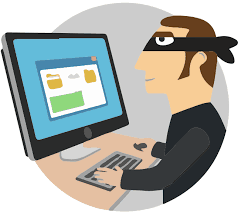 If there's one huge handicap to Private Tunnel, it's their relative dearth of features. Some of the best VPNs provide advanced features such as URL filtering, ad-blocking, etc.
Private Tunnel has only one feature worth noting—Intrusion Prevention Software. This wards off malicious attacks by things like malware and the like, but that's where the goodies end I'm afraid.
On top of that, they only have 23 locations available in 9 countries. This measly number of servers is pretty discouraging when compared to the wealth of servers offered by services such as NordVPN or Surfshark.
However, they make up for this scarcity by supporting devices that many other VPNs don't, including the aforementioned USB TV sticks.
Pricing & Plans
---
This is where Private Tunnel really shines. As mentioned before, they offer a 7-day free trial and two plans with unlimited data usage.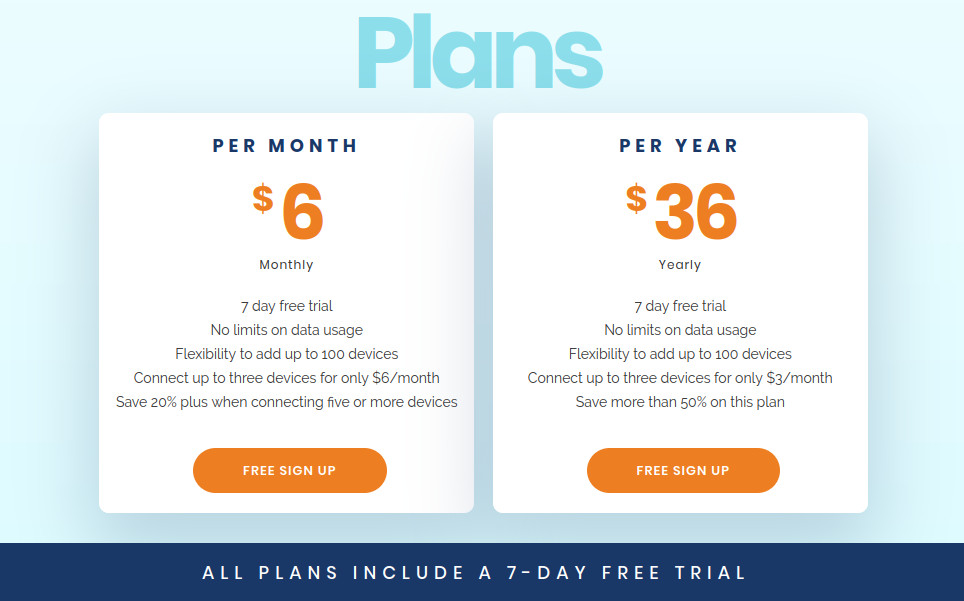 Private Tunnel has a combination of full and pro-rata money-back guarantees, and they accept a variety of payment methods from traditional methods like bank transfer or credit card to cryptocurrencies like Bitcoin.
Private Tunnel Pros
---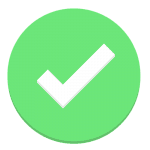 Private Tunnel's parent company has been around since 2002, meaning that the folks responsible for this VPN are well-established.
You get a rock solid encryption from a company that's dedicated to cutting-edge software solutions. As we've seen, they have widespread compatibility and an easy setup.
Many users also appreciate the fact that there's no need for a subscription. You can literally pay as you go.
Security & Privacy
---
This is the main concern for those looking for a VPN. You want anonymity and security and you want to know that you're really getting it.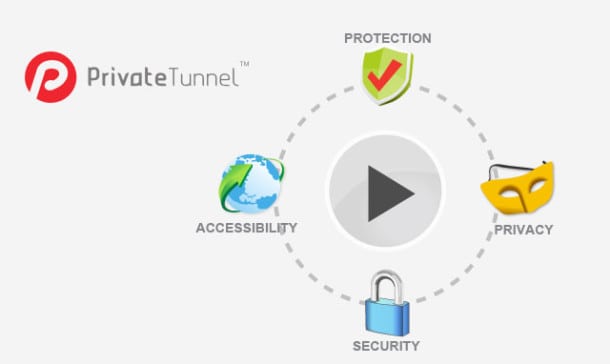 In terms of security, the OpenVPN protocol has a terrific reputation among the online community. But despite that fact, there is the problem of location. I can't stress that part enough.
Private Tunnel's US location could pose a real problem for users who are looking to do some torrenting.
Although you can connect their apps and use BitTorrent for your file sharing, most US companies frown on this practice and there's no telling what might happen with the logs from that particular kind of activity.
Legislation like the Stored Communications Act puts the real power in the hands of America's Federal government.
So, although Private Tunnel's 128-bit AES-GCM encryption protects your data transmissions, there is reason to theorize that your activity could fall into the wrong hands if you're engaged in P2P sharing. More about encryption in our guide.
Is Torrenting Allowed?
---
There are thousands of VPNs on the market. All of them are vying for your business. This can lead to some VPNs promising a lot but offering a little.
This is why we truly appreciate the honesty, simplicity, and transparency offered by Private Internet Access. Their well implemented encryption and a zero logs policy coupled with their cheaper price are a few of the reasons why we recommend this VPN service.
If a torrent friendly VPN is what you're after – read our best vpns for torrenting article.
Can I Use Private Tunnel for Netflix?
---
At the time of this writing, US Netflix and BBC iPlayer cannot be accessed. There are several premium VPN plans out there for streaming, but this is not one of them. We wouldn't recommend this one for Netflix (here are some better options).
Logging Policy
As I said before, Private Tunnel has a precarious logging policy at best. While they claim that they do not keep logs of user activity, they do save connection logs for vague purposes
Connection Speeds
---
Lots of VPN services boast about their "lightning fast" speeds, but Private Tunnel doesn't even both to make such a claim. It's obvious why since any user will tell you that they have experienced lags on more than one occasion.
In my own experience, I had a mixed experience. They seemed to be a decent transatlantic option, but considering they are based out of the US, I'm more than a little shocked at the low speeds I achieved while visiting New York.
Here are the results of my speed test after doing a spot of traveling:
US Server
Ping:

25 ms

Download:

26 Mbps

Upload:

16 Mbps
EU Server
Ping:

40 ms

Download:

65.46 Mbps

Upload:

46.51 Mbps
I can't say that I was thrilled with the results, at least not when I was in the US. You would think a service that's based in the US would have the best speeds of all. Home field advantage, as it were. But that did not appear to be the case with Private Tunnel.
More information about connection speeds can be found on their Questions Page here.
Usability
---
I've gotta give Private Tunnel props in this department. Even though their interface is less than aesthetically pleasing, the usability was top notch. Very consistent, very easy to use and no real problems whatsoever.
Their simple setup instructions can found here. As you'll see, it's a rather simple step-by-step for PC and mobile device users alike.
Private Tunnel Cons
---
Even though I had an adequate time using Private Tunnel for casual surfing, I can't say I was blown away by anything about it.
The speeds were okay, but they weren't anything special. The encryption was solid, but anyone who's used VPNs already expects OpenVPN to be awesome.
Their unique pricing plans are interesting, but I'm still on the fence about whether or not it's really better or worse than an unlimited premium package from one of their competitors. And, finally, their utter lack of advanced features leaves much to be desired.
One drawback that leaped right out at me as soon as I started testing them out was this:
Limited Customer Support – Uh Oh….
---

Like Trust.Zone, Private Tunnel does not offer the customer support options many of us have come to expect from a good VPN. They offer only a ticket system by which you leave them a message and wait for them to get back to you.
After testing this system out, I found that they took more than 24 hours to respond to my question and their answer was far from the friendly and ultra-informative one I normally get from the staff at NordVPN.
Imagine that? Most legit VPNs provide 24/7 live chat. Instead, Private Tunnel takes more than 24 hours to get back to you. This is another of their glaring handicaps and one that they should rectify soon if they want to remain a presence in this highly oversaturated market.
Do I Recommend Private Tunnel?
---
Yes and no… but mostly no.
I would recommend people interested to look at NordVPN and Surfshark as superior choices for roughly the same price.
Despite my less than stellar experience, I'd have to say that this is a good choice for beginners. If you're someone who is just now learning about VPNs and want something simple to practice on, this is the right VPN for you.
As I've said, their interface is easy to navigate, making it a good option for the casual user who just wants to watch some sports or message a friend without being spied on.
Plus, it's a fairly affordable option and you can always take advantage of their free trial to see what you think.
But for everyone else, use this VPN with caution. Remember, it's not always the best idea to go with a VPN that's based in the US or any of the other countries that comprise the Fourteen Eyes.
Pros
Affordable pricing options
Moderate speeds
Well-encrypted
No activity logs
Easy to use
Cons
Saves connection logs
The only customer support option is a ticketing system
Lack of features
Does not allow Netflix or similar streaming services
Unclear torrenting policy
---
You May Also Like: