Disclosure: Privacy Australia is community-supported. We may earn a commission when you buy a VPN through one of our links. Learn more.
Proton Releases VPN: Special Training for Journalists in War Regions
Proton makes its email & VPN free, with special added training – but only for certain Reporters Without Borders (RSF) journos.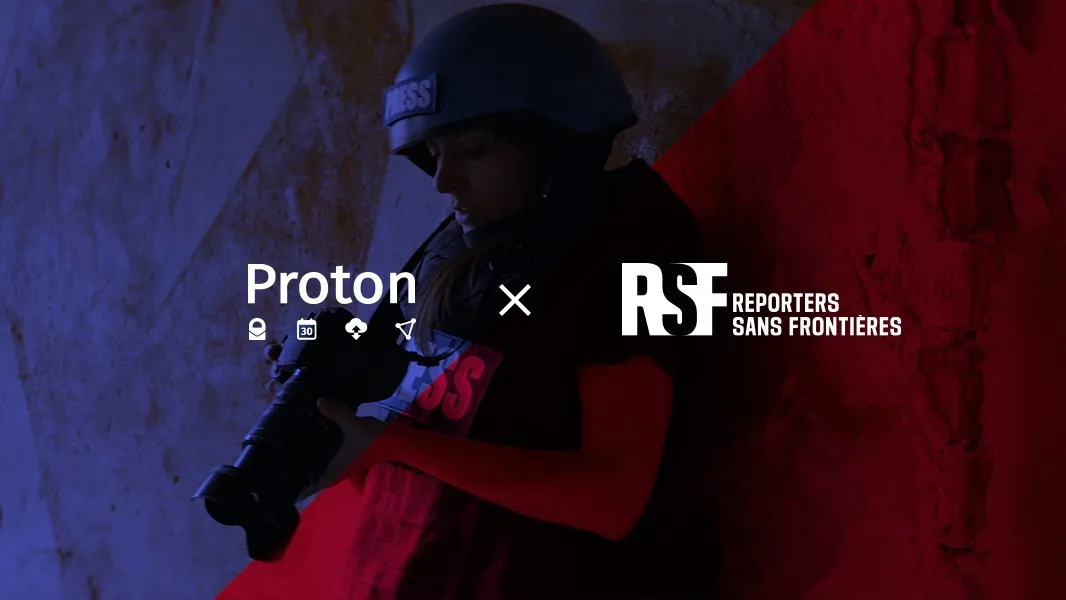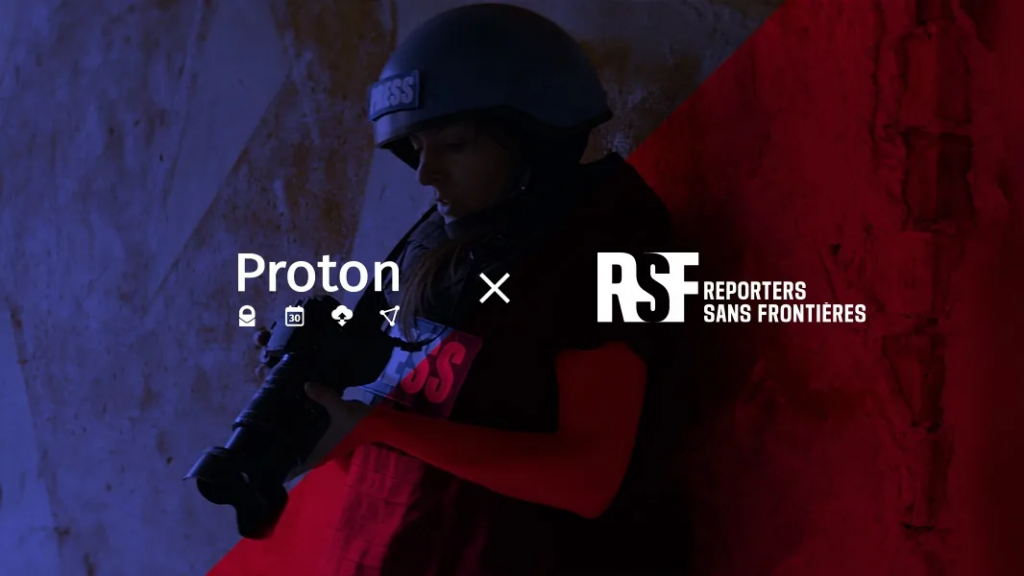 Email privacy service Proton is offering RSF-affiliated journalists free access to its most premium ProtonMail and ProtonVPN services – which will also include security and privacy training.

"Today, independent journalism is under attack in a way it hasn't been before," Proton explains.
"Governments all over the world are using censorship and intimidation to shut down dissent and we all have a responsibility to defend these vital freedoms. RSF's mission to support journalists in providing free access to accurate information to everyone is absolutely essential."
What is RSF? Reporters Without Borders
---
Reporters Without Borders (RSF) is a global NGO, and non-profit advocacy group, that works with journalists. Linked to UNESCO, the United Nations, among others, RSF has the stated goal of securing the right of freedom of media.
Acronym 'RSF,' which stands, in French, for Reporters Sans Frontières. RSF believes everyone should be able to access news. As per Article 19, of the Universal Declaration of Human Rights, which advocates the right to transmit and receive information irrespective of borders.

Its main critics say that RSF isn't actually politically neutral – with one alleged instance of their agenda being RSF's criticisms of Cuba's press freedoms (as being "totalitarian"; a statement that critics say was funded by anti-Castro sources.)
Proton's RSF offering
---
Proton is giving away its premium ProtonVPN and ProtonMail ('Plus') offerings to "RSF-affiliated journalists who work in conflict zones or under repressive regimes." Its stated goal is to help journos to slip governmental censors some regions place on internet content, which is where its VPN comes in handy; with the email client also offering a more private way to contact key sources in these dangerous territories.
For training journalists, Proton has announced it will be sending agents "to RSF workshops and seminars to train journalists on how to protect themselves from cyber threats, avoid online surveillance, and bypass censorship." They have plans to do future fundraisers for a range of other RSF ventures.
Proton's Lifetime Charity Fundraiser scheme, which runs annually, is a lottery that gives six winners lifelong access to their services. Proton will do a like-for-like for upwards of $100,000 in fundraiser donations, giving 100% of the proceeds as a donation to RSS and its various programs.
Closing thoughts
---
With Russia recently placing a flood of restrictions on major VPN brands, we wonder how far this offering will go in the future, as more companies specifically outlaw ProtonVPN. But for journos who are accustomed to sidestepping restrictive state rules and regulations, this may be a critical tool.
---
You Might Also Like: