Disclosure: Privacy Australia is community-supported. We may earn a commission when you buy a VPN through one of our links. Learn more.
Supply Chain & Cyber-Defence Challenges for India, AU, & Japan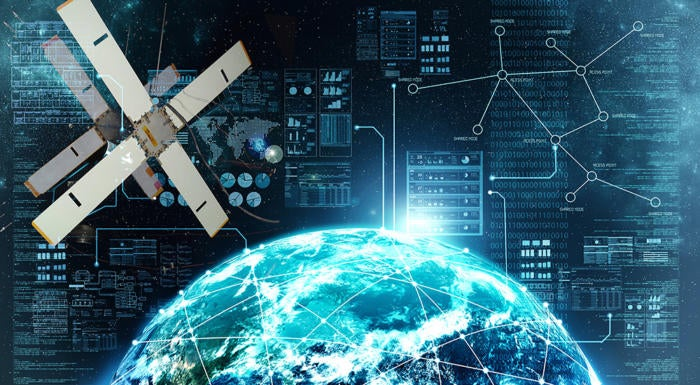 While companies continue to fund cyber-defence to handle cyber breach-attempts, those interviewed by Trellix's Cyber Readiness Survey say state-run operations play an important role in enhancing protection from cyber threats.
Key findings:
New Trellix investigations found that 89% of those interviewed from AU, India, and Japan, felt state-run initiatives can play a crucial role in improving national cyber defences.
The shortage in domestic cyber skills and knowledge is a key barrier to the use of advanced cyber-security technologies.
 While 82% of those interviewed say supply chain for software risks are at least as critical as national security.
Global Tensions Amid War Increase Concerns of Cyber-Defence
---
 To give exact figures, 89% of those interviewed from AU, India, and Japan said they could enhance their collaborations with state-run areas such as cyber defence coordination, risk data sharing, and the health of the supply chain for software.  
The report, based on investigations carried out by a market researcher, interviewed 900 cyber-defence professionals across firms with at least 500 employees, with over 200 based in AU, India, and Japan.
Bryan Palma, Trellix CEO, said that global war and cyber-attack events in Ukraine increased their focus on the cyber fitness of state-run and key infrastructure. Bryan said that the investigation assessed the state of new technology use, such as XDR. And the report found It areas for increasing collaborations between private and public sectors, adding that this kind of increased tandem work would keep companies ahead of their rivals.
The survey resulted in three top areas that those interviewed pinpointed. This includes cyber-defence technology increases. 32% of those interviewed from Japan claim to have great endpoint detections and responses and extended detection and response (EDR-XDR) as well as cloud cyber-defence updates, adding to this no-trust and multi authentication (MFA) following in close second and third place at 31% and 29%.
Meanwhile, 32% of those interviewed from India claim to have total cloud cyber-defence readiness. The cyber defence technologies least fit in this category seem to be zero-trust systems and EDR-XDR set at just 25% and 22% full integration.
For the AU, 31% of those interviewed and investigated said the full integration of EDR-XDR was complete. However, they lagged behind with cloud cyber-defence readiness (24%), MFA (24%), and zero trust (16%).
Supply Chain for Software Challenges
---
As for the supply chain for software risk, 82% of those interviewed globally said the supply chain for software risk management protocols and processes were either of critical or high importance to state security.
Nevertheless, just 26% of those interviewed from Japan said they had the total implementation of these practices and only 40% for AU and 35% for Indians. Most of those interviewed from all three nations said the solutions were difficult to implement.
Hence, over half of those interviewed from each nation supported state-run rules demanding higher cyber-defence software standards. But those interviewed from all three nations are worried that there could be backlashes to such rules. Among these are the difficulty and extreme costs of implementation.
Cyber-Defence Skills Challenges
---
Meanwhile, those interviewed said various barriers to the implementation of sophisticated technologies, and a cyber-defence pool shortage were all problems for these three nations. A shortage of implementation knowledge, and minimal domestic resources, are viewed as some of the largest barriers. These discoveries run parallel to cyber-defence skills shortages in North America and Europe.
The cyber knowledge gap is not a surprise, says the investigation which says the shortage is crushing the deployment of cyber-defence modernization. Regardless of the current advantage the US and its supporters think they have, it's irrelevant if there is nobody to implement these solutions, according to Palma.
Accordingly, all three nations say there is room for enhancement in the robustness of cyber-defence collaborations between their state-run and public companies. In India, over half of those interviewed said their state-run bodies could add more funding to companies like theirs to improve cyber-defence. The other half wanted tighter collaborations on the investigation of breach-attempts after discoveries.
Australia a Hallmark for Cyber Defence
---
A recent budget report said that the AU government would introduce $9.9 billion in more funding over the next decade for the nation's leading cyber-defence agency, the Australian Signals Directorate, enhancing its ability to employ aggressive and defensive operations.
Adding to this, Ms Neuberger says that the AU is leading the way in terms of acting responsibly amid breach-attempts.
Australia, she said, had partnered with them in numerous situations in recent years, including China's compromise of Microsoft Exchange, which risked thousands of servers internationally, to the Solar Winds fiasco, which was carried out by Russia less than two years ago. 
She adds that "certainly" the AU is leading, and is joining in, leading the way.
---