Disclosure: Privacy Australia is community-supported. We may earn a commission when you buy a VPN through one of our links. Learn more.
TikTok Opens Australian Office Amid Data Security Concerns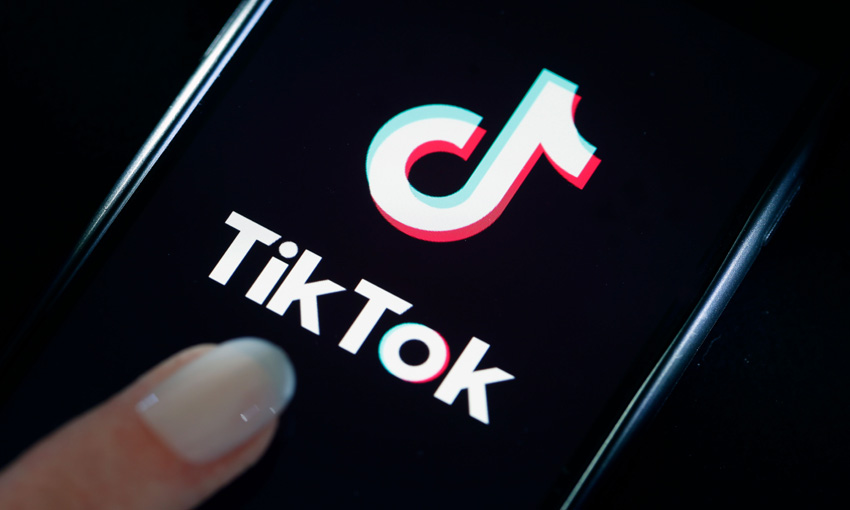 TikTok is facing backlash following the announcement of its Australian office as experts raise concerns over the app's use of data and its ties to China.
Formerly known as Musical.ly, TikTok — a popular application with more than 1.6 million users in Australia alone — is primarily used by teenagers and adults under the age of 29 who feature in short, 15-second skits and lip-sync videos.
To prepare for the opening of its new office, the now Chinese-owned company has recently assigned former YouTube and Google executive Lee Hunter as its first local general manager, along with a number of former Google and Airbnb executives who specialise in advertising and government policy.
Ever since its release, users across the globe have expressed concerns over TikTok's relationship with ByteDance, a technology company with headquarters in Beijing. This stems from the fact that TikTok is completely built on artificial intelligence developed by ByteDance, which can be used to track and understand user personal preferences.
The concerns raised also come after allegations that TikTok was sharing user information with the Chinese Communist Party (CCP).
Tiktok Is Harvesting a Substantial Amount of Personal User Information
---
In more recent months, Analyst at the Australian Strategic Policy Institute (ASPI), Fergus Ryan, has expressed concerns over how the personal information of TikTok users is being handled after the company announced plans to open an office in Australia.
"There are many apps that most people with smartphones have that harvest a scary amount of data from users and send that information back to servers around the world, which is concerning. But what makes this even more concerning that the data is being sent back to Beijing and…China has a whole suite of national security laws that effectively remove any firewall," Ryan said to SMH.
At the beginning of the year, Fergus Ryan cautioned the parents of users under the age of 18 to avoid being misled by the similarities between TikTok and American social networking services like Instagram and Facebook.
"-the key difference between Facebook and Instagram and TikTok is that there really isn't much of a firewall between Chinese tech companies and the Chinese state," Ryan told ABC's 7.30.
With respect to the expansion, Ryan continued to explain how the Australian extension to the company provides an opportunity to finally address government concerns and political issues raised since its release in 2016.
Concerns Raised Over the Relationship Between Tiktok and the Chinese Communist Party
---
Back in 2018, the founder and CEO of ByteDance, Zhang Yiming, announced that the company would enhance its relations with the CPP. This has understandably raised concerns given that China's National Intelligence Law (2017) clearly states that both citizens and organizations must "support, assist and cooperate with the state intelligence work."
This gives the Chinese Government the authority to access personal information stored by TikTok and other China-based companies.
At the start of the year, Federal MP Andrew Hastie warned that TikTok may be sharing the personal information of its users with authorities in Beijing, China. Labor MP Tim Watters has also cautioned that the popular application may present security risks on a national scale.
"To the Chinese Communist Party (CCP), TikTok is an attractive database of the habits, psychology, [and] personal preferences of over one million young Australians. That's powerful intelligence to have on our future political, military, business, and social leaders," said Hastie.
In light of the recent privacy concerns raised by experts, the Australian Defence Force has recently banned its personnel from using TikTok on government phones. This comes after Australian defence personnel were banned from using the popular video-conferencing app Zoom while working from home out of fear that classified information could be accessed.
TikTok Removes Sensitive Content Related to China
---
In regards to constant concerns raised by users across the globe, TikTok insists that it does not remove sensitive content related to China from its platform.
"Let us be very clear: TikTok does not remove content based on sensitivities related to China. We have never been asked by the Chinese government to remove any content and we would not do so if asked. Period," the company claimed in October 2019. Despite these claims, some users have been blocked from using the app for posting sensitive content related to China.
One user, in particular, Feroza Aziz, was blocked from TikTok after posting a video disguised as an eyelash curling tutorial in which she called out China's treatment of Uighurs and other Muslim minorities in Xinjiang.Aziz later accused the company of "covering up" the truth, prompting Twitter users to spread the truth about China. TikTok later publicly apologized for suspending the account of Feroza Aziz, claiming that it was merely "a human moderation error."