Disclosure: Privacy Australia is community-supported. We may earn a commission when you buy a VPN through one of our links. Learn more.
Touch VPN Review (2023)
The basics:
Touch VPN is a VPN that specializes in browser based plugins
It is a relatively new VPN
No unlimited plan, lacks no-logging features
Cheaper, but slower than the competition
Table of Contents:
What is Touch VPN?
---
Touch VPN is a relatively new VPN on the market. It does not have much brand recognition, nor is it very thoroughly scrutinized by reviewers or regulators. But some people look for products like that.


If you are looking for a VPN, you are going to hear a lot of names. Names like NordVPN, ProtonVPN, Private Internet Access, and other mainstays of the industry. But not everyone trusts big names.
Luckily, you have options. There are tons of smaller VPN businesses that offer similar products.
Touch VPN is one such product. And it offers most of the features that a VPN needs in order to work. Mainly, it allows you to "spoof" your location, making websites think you are accessing them from a different region than you actually are. This allows you to access sites that are region locked.
Touch VPN will also protect your personal information from websites trying to access it through your computer. Websites, particularly social media websites like Facebook and YouTube, regularly access your personal information. They then sell this information, which can end up compromising you.
One of the big selling points of VPNs is that they prevent this from happening by scrambling the data that those websites "call" out of your computer. But this is where Touch VPN starts to have issues.
You see, there are two big problems with Touch VPN. Remember how we said that it offers "most" of the features a VPN needs? Well, if it offers most, but not all, then it might as well offer none of them.
What is the Issue With Touch VPN? 🤔️
---
If you live in the United States, spoofing a location is easy.
The trouble really begins when you are a non-US resident. That is when VPNs start getting slow. Touch VPN has issues with speed both in and out of the United States. Due to its lack of access to physical data centers, Touch VPN will regularly make your internet 1/1000th as fast as it should be.
A degree of slowdown is to be expected when using a VPN. But that is unacceptable.
But speed is just one aspect of a VPN's functionality. There are three things that every VPN needs.
It needs to be private. Without privacy, your internet service provider will block the VPN.
It needs to protect you. If it does not keep the internet from accessing your personal information, then it either is not a VPN or does not work properly as a VPN.
It needs to not spy on you itself. Basically all VPNs have "no-log" clauses in their contracts. This means that they promise not to use the access you give them to log your internet activities.
That last one is the most important to talk about in the context of Touch VPN.
Touch VPN Lacks No-Log Policies 📑️
---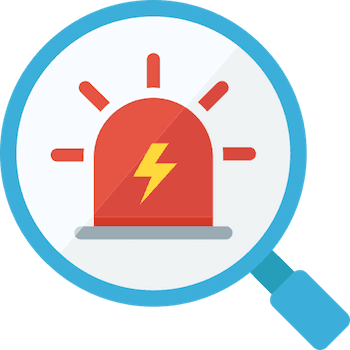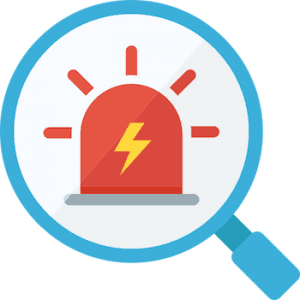 Imagine you are using the internet. An outlandish notion, but indulge us. You enter your username and password to log in to a website. The website already knows your username and password. You have to enter it in order to access your account. What does this mean?
It means that the website keeps track of two things: What you entered into it before, and what you are entering into it now. This is expected, so it is not a problem.
But what if that same website kept track of your location? Or images captured by your webcam? Or your browser history? Is that acceptable?
That is the line that Touch VPN crosses by not including a no-log clause into the contract they make with you when you buy their services. But you are probably wondering, "They might not say they will keep no logs of my activities. But does that guarantee that they will keep logs of my activities?"
Not necessarily. Even if Touch VPN does not promise to not keep logs, that does not mean they definitely are keeping logs. But what it means is that you cannot be sure. It means that they have no contractual obligation to tell you the truth about whether or not they are keeping logs on you.
This underlines the importance of the contract. Few people actually read the contracts and end user license agreements that they sign up for. Luckily, you have us to tell you what is what in them.
The Power of the Contract
If you sign a contract with a business, and either you or the business violates that contract, then the offended party can sue the offending party for breach of contract. But if no contract is signed, or if a certain situation is not included in a contact, then how do you hold that business accountable?
Contracts lay out the exact privileges of everyone involved with a business interaction. Ideally, they also lay out how everyone involved can check and make sure that the contract is being followed properly.
For instance, most VPN services have those no-log clauses in their contracts. They will also outline exactly how a customer can "audit" them to make sure that they are not keeping logs on the customer.
Most people think of "audits" as happening to individuals during tax season. But the word is just a verb for describing the act of making sure that someone is following a contract. You can audit the IRS just like they can audit you. And you can audit a VPN company to see if they are keeping tabs on you.
However, you can only do this for that reason if the VPN company in question has an obligation to not keep tabs on you. If that is not included in the contract, then they are free to do it and hide it from you.
Is This a Deal Breaker? ❌️
---
For most people, this will not be a deal breaker. But that is mostly because most people do not know the importance of no-log clauses in VPN contracts. If a VPN keeps logs on you, then it is not protecting you.
The reason VPNs exist is because there are tons of companies that will harvest your information from you as you are using their websites. As mentioned before, Facebook and YouTube are great examples of this. But just collecting that data is not nearly as bad as what comes next: Selling the data.
Scammers, spammers, and robo-callers are how many big tech companies make their money. They sell the information they collect to interested parties. This personal information is worth more than oil.
The issue with a VPN keeping logs on your activity is simple: Rather than companies like Google or Amazon selling your information, the VPN company is the one selling it. And even worse, the nature of a VPN means that they have a lot easier and more precise access to the most compromising information.
So yes, it is a deal breaker for a VPN to even have the ability to keep logs on you.
How are Touch VPNs Services Besides That?
---
All that talk about the lack of no-log clauses in their contracts is accentuating the negatives. What about Touch VPN's actual features? How are those? Well, for the most part they are acceptable.
If Touch VPN updated its contracts to include no-log clauses tomorrow, then it would pass muster for the most part. It has location spoofing and anonymous access to basically any region.
It also has a surprising resilience to IP tracking. This is surprising, as most of the time this is a feature that is both rare and more readily advertised. What is IP tracking? Well, when you access a website, your network starts by first accessing the nearest data center. Then that data center issues a "pointer".
This pointer directs your network to another place to connect to. This process repeats, with your connection jumping from place to place until it reaches your destination.
The trouble is that even if you have a VPN, your IP address can still be compromised due to this method of connecting to the internet. All a program has to do is retrace the steps of the pointers to you.
Touch VPN's encryption makes it difficult for this to happen. But do not let that fool you: Touch VPN still has problems with its encryption. Simply put, it is weak.
What is Wrong with Touch VPN's Encryption?
---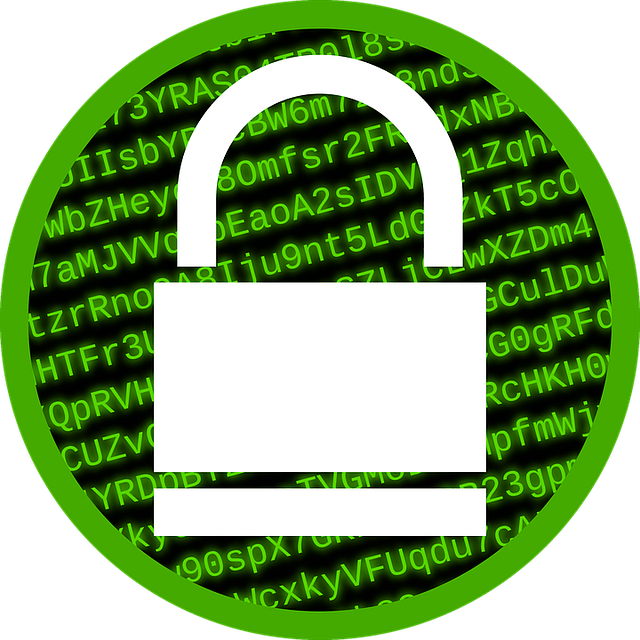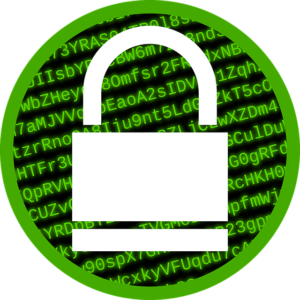 Encryption is the process of "scrambling" information that gets sent from one point to another. While that information is between two points, its data is changed into what appears to be nonsense.
The truth, however, is that it is that same data. But it is that data translated into a different language. A language that only the sender and the receiver know how to understand and "decrypt".
Most VPNs use what is called "key encryption", usually a specific kind of key encryption called "256 key encryption". This means that for every point of data in a packet of data, that point of data is replaced by a combination of letters and/or numbers that is between 1 and 256 characters long.
There are drawbacks to this, of course. Small files can suddenly become bigger if encrypted this way, which is why not all VPNs use this style of encryption. But many do because it has a straightforward advantage: It is basically unbreakable. 256 key encryption would take billions of years to decrypt.
Touch VPN does not use normal encryption. Instead, it uses PPTP encryption. This stands for "point-to-point tunneling protocol". Rather than scrambling the data, it is merely transferred in a hard-to-reach manner. If this sounds insecure, that is because it is. PPTP is horribly out of date and obsolete.
The end result is a VPN that encrypts the data that a website tries to pull from your computer, but only in an incredibly insecure way. Granted, most websites will not try to decrypt anything, even if its encryption is bad. But any hacker, virus, or cookie that looks for poor encryption will find it there.
There is an Upside Though 💰️
---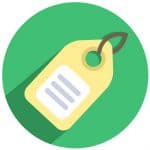 For all of this negative talk, Touch VPN is not without its virtues. It is based in the US, which means it is subject to certain regulatory bodies. It is also incredibly easy to use with plugins for most browsers.
The biggest draw of Touch VPN is going to be its ease of use combined with its price. Most VPNs have deals to make their first year cheap, and then charge you full price after that.
Touch VPN gets ahead of the competition here by making its base price lower than most VPN's discounted prices. The reason this goes together with their usability is because it means that anyone who is looking to try a VPN but is not sure how it works or if they want to commit will be able to use it.
Who is Touch VPN For? ➡️
---
If you have never used a VPN before and are based in the US, then you might be able to get something out of Touch VPN.
There are other, better, and cheaper options, but if you somehow find yourself distrusting all of those for whatever reasons, then Touch VPN is an option.


The issue is that the list of people that Touch VPN is not for is much longer than the list of people that it is for. For instance, it is not for people who want a highly customizable experience. It is not for people who want to torrent things, or for people who have serious concerns about their computer's security.
The list goes on. It feels bad for us to recommend avoiding a VPN like this. At Touch VPN's price point, it really does not have to do much in order to satisfy. The issue is that its drawbacks are bigger than its advantages. It will slow your internet down, cost you money and log your data.
As a result, it is almost better to not have a VPN than to have Touch VPN.
---
You Might Also Like: