Disclosure: Privacy Australia is community-supported. We may earn a commission when you buy a VPN through one of our links. Learn more.
UltraVPN Review
UltraVPN is the new kid on the VPN block. If we had to define what kind of new kid UltraVPN is, we'd call it the cool kid that all the other VPN kids want to be friends with.
When searching for a VPN there are different aspects that might be most important to you. Do you need to access US Netflix from Australia? Maybe you need the fastest possible connection wherever you are.
Some people even need to be able to talk to someone about their feelings towards VPNs on the phone 24 hours a day 7 days a week.

Whatever your needs are regarding a VPN, UltraVPN covers the majority of bases. You would be hard pressed to find a legitimate reason not to use UltraVPN. There really aren't any red flags for this newcomer.
Keep reading to find out more!
TL;DR
UltraVPN covers all of the bases for a VPN and it's quite cheap compared to our other top picks. While it may not have the double encryption of NordVPN or the blazing speeds of ExpressVPN, it still is extremely safe with good speeds and a low price.
Overview
---
With more than 100 server locations, UltraVPN does its best to ensure you can access a server nearby whether you're backpacking through Southeast Asia or sitting on your couch in Perth.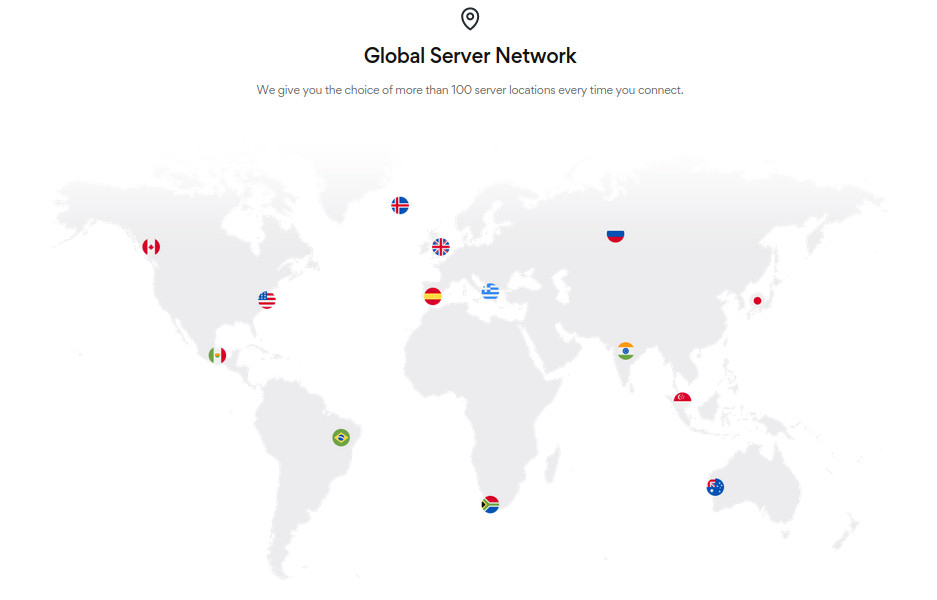 UltraVPN doesn't believe in data limits and their chief concern is to keep everything you're doing on the internet confidential and safe by encrypting your browsing. The other great thing about UltraVPN is that they don't keep tabs on your online activity at all and keep your browsing anonymous.
VPN beginners will also love UltraVPN as it is one of the more simple to use VPNs. Check out American Netflix and give UltraVPN a call in the middle of the night if you feel like talking to a friendly voice about VPNs.
Key Features:
Very simple to use
Fast speeds
Unblocks Netflix
24/7 Technical Support
30-day money-back guarantee
Torrenting works
Kill switch
Cheap yearly plans
Unlimited bandwidth
Compatible with all devices
Privacy and Logging Policy
---
When actually taking a look at a VPN's privacy and logging policy, there are four questions you need to ask:
What is the company telling you?
What is the company not telling you?
What is the jurisdiction of the VPN company?
What are you okay with?
First Question:
Let's start with number 1 as it would be weird if we started with any of the other numbers. What does UltraVPN actually tell us about their privacy and logging policy?
Their website tells us that it has a zero logging policy. Well, that's a good first step because if a VPN says they have anything but a zero logging policy you should probably exit out of their website.
The company says they don't keep tabs on any of your online activity so your browsing habits remain anonymous. This is a good general thing to know but it basically amounts to them saying, "Yes, we are a VPN."
Let's dig a little deeper.
There isn't much in terms of details when it comes to their logging and privacy policy. The only thing to find is that they do actually log one thing. When you sign up, it collects your originating IP address. The majority of people shouldn't care about that but we will dig a little deeper into this in the jurisdiction section.
Their website also says it will note the amount of traffic you bring through the UltraVPN servers. If you're not okay with that, you will need to find a different service. This shouldn't impact most people but it also could tie-in to the jurisdiction the company resides in.
The most important thing is that your online activity isn't stored. Whatever weird or normal stuff you're doing online won't be known by your UltraVPN friends.
Second Question:
What is UltraVPN not telling you? Hopefully, the company is filling us in on everything. The reason this question is raised is that some VPN companies have ridiculously long and detailed privacy policies.
UltraVPN is not one of those companies.
Should this worry you? Probably not.
Some people are inherently suspicious. When it comes to privacy, we won't fault you for being overly cautious. If a scenario in terms of privacy and logging isn't answered in the privacy policy, it isn't a bad idea to contact the VPN company directly to give you some more insight.
Keep in mind, if that tidbit isn't in the privacy policy, it could be hard to hold the company to what they tell you.
We're not worried about UltraVPN but for the ultra-suspicious type, there may be some concerns.
Third Question:
What is the jurisdiction of the VPN company?
A lot of people downplay the importance of this question. The reason this is asked is that some countries are more likely to seize customer data than others. Since a VPN is designed to keep your data away for prying eyes, this could be less than ideal.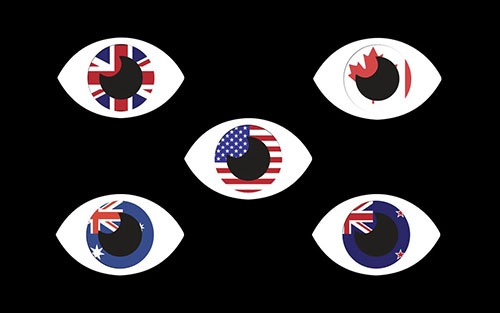 As we mentioned at the outset, WindScribe operates out of the USA and UK. As a result, they are subject to the Five Eyes online surveillance program.
The gist of it is that these two countries have a history of doing whatever they want in terms of surveillance. If the United States Government wanted the data a company owns, they'll go out and get it.
This isn't a problem with a VPN company that keeps no consumer data.
The only red flag, and it is a small one, is UltraVPN's policy and keeping a small amount of information.
Since UltraVPN grabs your IP address at the sign-up stage and then tracks how much traffic you're bringing through their servers, it is possible for the US government will get access to this information.
What can they do with that information? Not much.
This leads us to our fourth question.
Fourth Question:
What are you okay with?
This is a very personal question.
If you don't care about the jurisdiction of a VPN company or your IP address being known by your VPN company then you shouldn't have any problem with UltraVPN.
I'd say 99% of people won't care about that. If you're part of the 1% that would care, there are other options out there. The important thing to remember is no VPN is perfect.
Security and Encryption
---
A lot of people use a VPN just for the security and encryption the service offers. UltraVPN delivers in this area in a big way.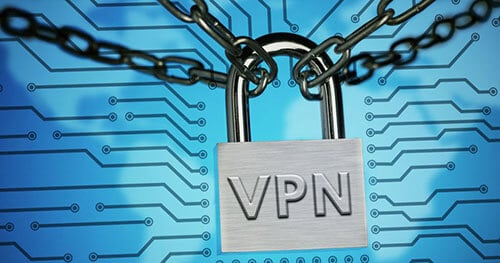 In terms of protocols, or how the data is formatted and transmitted over a network, most VPN services offer multiple options such as SSTP, L2TP, IKEv2, PPTP, and OpenVPN. UltraVPN doesn't mess around and only offers the most secure option which is encrypted using 256-bit key length methods. This protocol is OpenVPN.
UltraVPN also has its own DNS servers, which means that your traffic can't be logged by third-parties or tracked by the government. Another aspect of this that needs to be kept in mind is if there are any leaks of your data when your information is going through DNS servers. Leak tests need to be executed in order to ensure no information is exposed. Luckily, UltraVPN has been tested with no leaks to be reported.
Another important security aspect UltraVPN has is a kill switch. The company calls it "the firewall". Basically, if your VPN connection drops for whatever reason, the software will stop your internet connection so your real IP address isn't compromised. This has become a popular feature among VPN companies and is a must-have at this point.

Speed
---
VPN speed has a great many factors to be aware of. The best way to test VPN speed is to just test out a few servers. We like to test out the servers closest to our physical location and then test out a few servers we know we would want to use regularly.
The other thing to think about is that not all servers are created equal. There may be two servers in one city but one might be faster than the other one.
Here in Australia, we are far from the US and Europe alike so it is important to test both out.
All in all, UltraVPN competed with the fastest VPNs around. Luckily, the service has servers all over the world.


Australia: When connected to the servers in Australia, we only saw a decrease in speed of around 10% on average. This is really good compared to a lot of other services out there. If you want to encrypt your data but keep a server close by, UltraVPN holds up.
Southeast Asia: If for some reason your IP address needs to leave the continent, Singapore is available to you. The speeds here throttled our connection by about 20%, which again, is pretty good.
UK: Here is where things get a little dicey. When connected to a server in London, our speeds dropped by about 60%. This was perfectly fine as we still had a pretty fast connection. When we connect to an English server, it's usually to watch Netflix. These speeds are good for streaming. The issue arose when we connected to a Manchester server. Our speeds were cut by another 20%. It's not like we need to connect to that server but it did show us that not all UltraVPN servers are created equal.
USA: In Australia, there really aren't any VPNs that will give you blazing speeds from the US. We experienced around 10-15Mbps when we connected to their east coast servers. These speeds are fine for streaming and will let you watch Netflix with no issue.
UltraVPN is similar to a lot of other VPNs. The speed on some servers are better than others and geographic location heavily impacts your speed. There is nothing groundbreaking to report here. The speeds are good and the server location is sufficient.
Netflix and Streaming
---
Being able to watch the Netflix version from a different country than the one you're in is at least 50% of the reason to use a VPN. Shows like Avatar: The Last Airbender aren't available in the US but are available in other countries like Thailand.
In general, US Netflix has access to the most titles but every country has access to different movies and shows. Being able to access those countries gives you the most bang for your buck in terms of your Netflix subscription. At this point, I consider my VPN a part of my Netflix cost — and it's worth it.
A lot of VPN providers struggle with getting around Netflix geo-restrictions. They really crack down on VPNs and if they notice there is a server bringing in a lot of traffic, they'll block it, making your VPN useless for Netflix.
UltraVPN is in the top tier of Netflix accessing VPNs. Their servers have always worked with the streaming service. Even though we haven't discovered Netflix troubles on any of their servers, UltraVPN has a dedicated Netflix server. The servers also work with every other streaming service we tried besides BBC iPlayer (the toughest of streaming services to crack).
Packages
---
One of the great things about UltraVPN is the price. It comes in as one of the cheaper VPNs we review. The other exciting aspect of the pricing is that you get a 30-day money-back guarantee and the company encourages you to test out the service risk-free. It's mighty nice of them!
UltraVPN is separated into three options. Each option offers the same perks but at different price points.

If you decide to go the monthly route, UltraVPN is right in there with the average-priced services at $6.99 per month. You also have the option to pay every six months for $4.99 which is an okay deal on their full price.
Where things really start getting cheap, and where UltraVPN clearly wants you to look on their pricing page, is the annual plan.
At $2.99 per month or $35.88 for the year, you can pay for UltraVPN for the year. This is more than half off their monthly price.
If you're looking to try a VPN, we recommend trying the annual plan, which will only charge your credit card $35.88 and then try out the service risk-free. If you like it, you have a great VPN for the year for only $35.88. If you find you don't like it, just contact the company to get your money back.
Payment options include debit cards, credit cards and PayPal.
Torrenting & P2P
---
We definitely don't condone illegal torrenting. The reality is illegal torrenting isn't the only type of torrent. Peer to peer sharing still gets a bad reputation because of illegal torrenting which leads to a lot of services not helping your cause.
Read more: Best VPN for Torrenting
UltraVPN is there to help with P2P. You can safely download torrents because your connection is fully encrypted. Some VPN providers throttle bandwidth and speed when users decide to torrent anything. UltraVPN is relaxed about the situation and gives you free rein.
The fast speeds of UltraVPN certainly don't hurt all. Download and upload speeds are very important in P2P setting and UltraVPN is certainly one of the faster VPN services. ISPs are known to throttle connections when torrenting is detected so using a VPN is a safe bet for increasing speeds, all while enjoying an encrypted tunnel.
Final Thoughts
---
Even though UltraVPN is the new kid on the block, we do recommend their service.
With a simple to use user interface and everything one might want out of a VPN, it's hard to tell someone not to use the service.

FAQs
---
Q: What is a VPN kill switch?
A VPN kill switch makes sure that if the VPN goes down, your actual IP address will not be exposed. This is a very important aspect of any VPN and should be one of the "advanced" features you don't sacrifice.
Q: Does a VPN hide torrenting?
A: The short answer is yes. A VPN will hide torrenting from your internet provider. This doesn't mean you have free rein to illegally download content. You can still be caught in other ways and we don't recommend it.
Q: Is downloading a movie illegal?
A: Downloading a movie isn't illegal. Downloading copyrighted movies is 100% illegal. Torrenting can be used to download free movies that aren't copyrighted without breaking the law.
Q: Does a VPN slow down torrenting?
A: In some cases, yes, and in some cases, it will speed up your torrenting.
The scenario where it would slow down is if you're getting your full download speed when torrenting. A VPN inherently slows down your speed because your traffic is being routed through a different server.
The scenario where it will speed up your torrenting is if your ISP throttles speed on torrents because it is worried about illegal activity. A VPN will encrypt your traffic and your internet speed will not be throttled.
---
You Might Also Like: