Disclosure: Privacy Australia is community-supported. We may earn a commission when you buy a VPN through one of our links. Learn more.
Privacy a Victim in US-China Fight Over Data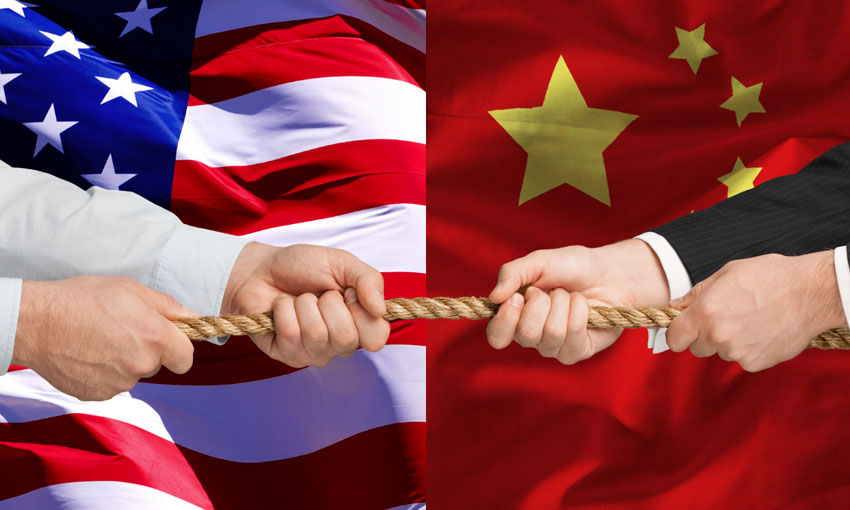 In the ongoing political fight between China and the United States, data has become the new battleground for these two massive pugilists.
On the one hand, you have China, a massive force in the economy and with a large amount of influence on the world stage when it comes to the digital world. On the other, you have the United States, an equally big player when it comes to the internet and how it should function at the end of the day.
Ironically though, both countries have a history of data and privacy breaches, with China being more overt about it, and the US being more covert about it.
In fact, Australia has tied itself with US interests with the Pine Gap facility, next to Alice Springs in the Northern Territory. As such, any US policy on data and privacy will have a wide-ranging affect on Australia, and not only data rights, but also in terms of politics.
The Fight For Clean Data
---
What started this whole spat was the US' recent announcement of the "Clean Network", which is essentially a program used to safeguard privacy and data against what the State Department calls 'malign actors' and in this case means China.
Essentially how this works is to remove any traces of Chinese and other authoritarian regime's influence on members of this network. That means things like removing Chinese apps (Tik Tok) and chinese products (Huawei).
Beijing, not sitting on its laurels, responded almost immediately with its own program, the "Global Initiative on Data Security". It calls for an open-minded approach to data security and not bogging down what it calls a "state global supply chain".
Subtextually the idea here would be to counter any claims made by the US when it comes to China's data privacy and security regulations, which has come under fire recently for being authoritarian.
Ultimately though, it remains little more than an attempt to counter the US and throw some blame on their shoulders. The Chinese Foreign Minister Wang Yi said
"A certain country keeps making groundless accusations against others in the name of a 'clean' network and uses security as a pretext to prey on enterprises of other countries that have a competitive edge.
Such blatant acts of bullying must be opposed and rejected."
Truth is though, that no timeframes, plans or even solid legislation truly exists to implement either program. As such, they seem to function more as diplomatic and political tools against each other than actual valid policy that people should care about.
In essence, data privacy has become the new playground in the battle of wits between the US and China.
Of course, Clean Network does at least show China that they won't be able to get away with an interventionist and authoritarian approach. So in those terms, even using it as a political may very well be worth it for the US.
Either way, the long-term political and cybersecurity effects of it will still have to be seen, especially with the recent elections and the possibility for a change of government in the US.
Effects on Privacy
---
The interesting thing is that the "Clean Network" program does actually address, or rather, bring up real-world issues when it comes to Data privacy.
Putting aside it's target aim towards China, there are legitimate causes for concern and action should be taken to safeguard the software and hardware people use. For example, continual funding for a body of data security experts to research and develop better and more effective security protocols.
In fact, the US did do something to that effect in May 2020 by calling on the Center for Strategic and International Studies (CSIS) to study and develop criteria on trustworthiness of telecom companies.
This directly led to the creation of criteria of trustworthiness for telecom companies and suppliers. Therefore, policy decisions and actions like these can certainly have a good affect overall.
That being said, sadly the Clean Network is shrouded by the political context of its creation. Rather than providing a solid basis for propping up security, both in the US and here in Australia, it instead turned itself into a bully of sorts.
Any positive outcome that will come now will almost certainly be through sheer force of will and bashing heads than it will from logical conclusions to security and data privacy issues.
A Senior Analyst from the International Cyber Policy Centre at the Australian Strategic Policy Institute, Tom Uren, said that Clean Network discussed issues that are "real, important and under-appreciated".
Continuing, Uren said "It will achieve some improvements — but mostly by force and sheer bloody-mindedness, rather than by convincing people that it is a good idea."
A Policy Without Teeth
---
Most important to note is that there are no real legal frameworks for enforcing Clean Network. For the most part, it signals to partner countries that Chinese developers and companies are not trustworthy, and not to be dealt with.
This in and of itself can be harmful, regardless of what specific internal policies these countries have, a major partner like the US can still cause damage to Chinese interests purely on word alone.
Similarly, China's own initiative was an item to counteract the Clean Network and its implications for trustworthiness. Attempting to understand, while slightly undermining, the US position, it similarly lacks any sort of framework for implementation.
It's all good and done to say "We need to approach data security with an open mind," but there's actually very little in terms of policy or plan for implementing that philosophy.
The biggest fodder of course, is the average person, whether here in Australia or outside.
While it's true that data privacy is a big issue, there's too much geopolitics involved in it, according to Natalie Pang, who is a senior lecturer in the communications and new-media department at the National University of Singapore. Ultimately this tension might force nations to choose sides, and then we're in for a heap of trouble.
Ultimately though, Pang believes that ". . . there are positives in terms of advocating clearer data-protection rules — but I see geopolitics in this as well, with the internet developing as a clear division between U.S. and China."
How will this division affect us on the day to day? Well, that's certainly something that only time will tell.
Until then, there are open-source privacy tools you can use, and using a VPN certainly won't lead you astray either.
Another thing you can do is to be sure to impress upon your representative the importance of individual data privacy and security. In that way, if a point should ever come for Australia to choose a side, your voice will be heard.