Disclosure: Privacy Australia is community-supported. We may earn a commission when you buy a VPN through one of our links. Learn more.
How To Watch Bollywood Movies Online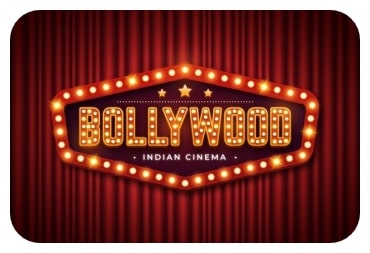 A lot of people tend to talk about Hollywood, but the truth is that Bollywood releases way more movies every year, we're talking hundreds upon hundreds.
As such, it can become a pretty expensive proposition if you really enjoying watching Bollywood movies, especially if you need to pay every single time.
While it's true that you can pirate or watch these movies illegally, it puts you in a very difficult position.
Best case scenario you get a strongly worded mail from your ISP and worst case scenario you get fined or put in jail. Not only that, but downloading pirated movies puts you at risk of getting malware and viruses, so it's best to go through legitimate channels.
Thankfully, there are quite a few streaming platforms that offer a selection of free movies, as well as reasonably priced subscription costs. You'll also likely need a VPN since some of these sites are geoblocked to India, and therefore inaccessible to people outside.
Best Places to Watch Bollywood Movies Online
---
1. Hotstar
Probably the best platform to find Hindi movies is on Hotstar, with one of the most extensive collections from this whole list.
The best part is that it has a ton of these movies are free, just look for the thumbnails that don't have the word 'premium' on them, and you don't even have to make an account to watch them.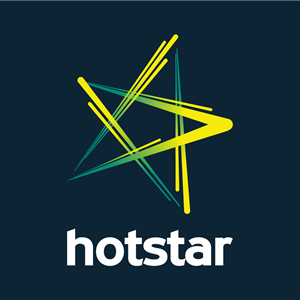 Of course, there are ads with the free movies, so it's not an ad-free experience, except if you buy Hotstar Premium, which not only gets rids of ads, it also gives you access to the premium films.
Aside from that Hotstar also has an extensive TV section with about 30 channels, almost all owned by Star India. You can also stream live sports, which is pretty great in terms of online streaming platforms.
Hotstar Premium comes in two packages: Rs. 199/month or Rs. 999/yr
2. Voot
Equally as good as Hotstar, Voot has a ton of movies and is backed by Viacom 18 Digital Ventures, so it's a 100% legit site with a great selection.
The website is intuitive to use, and the search function is one of the best you'll find online, which will make your life easier.

Voot is also well supported on multiple devices such as PC and mobile, so you won't have a problem watching from wherever you prefer.
Aside from just movies in Hindi, Voot has films in Bengali, Telugu, Kannad, and even English, which is pretty interesting. There's also TV shows, news, sports and even a 'kids' section if you want to let your little ones watch stuff to pass the time.
To get access to all this, you need to both sign up and make an account, as well as watch ads, which is a pretty good deal. Also, voot is blocked outside of India, so if you're not there, then a VPN is a must
3. Zee5
If you don't want to sign up for any website, then Zee5 is a good alternative, and it does have a selection of free movies, just look for the ones that don't have 'premium' in their thumbnail.
You also get TV shows, news and you can stream other types of short videos at your leisure.
The great thing here is that not only are there movies in Hindi, but other regional languages as well if you prefer.
Thankfully Zee5 isn't blocked outside of India so you shouldn't, but you might have issues getting a premium plan going. Speaking of Premium service, the prices range from INR 49 to INR 999 and for that you get all the premium movies as well.
4. SonyLiv
Another platform owned by a big company, SonyLiv is owned . . . well, by Sony, so they have an extensive catalogue.
The majority of content here is Indian TV channel content, although there's also a pretty huge selection of Hindi movies as well, so don't worry.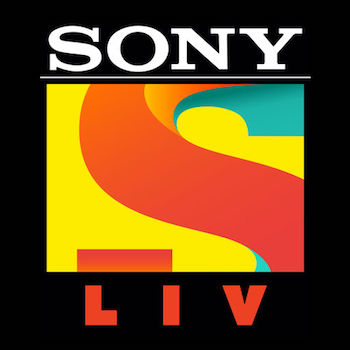 To watch you don't even need to sign up, which is great, but you will have to watch ads, which is . . . ok.
The interface is really great, which we appreciate, and the filtering option is easy and straightforward to use. Premium films that are locked behind a subscription are clearly marked, so you won't need to worry about accidentally clicking the wrong thing.
The premium membership is one of the lowest you'll find around at Rs 99/month, with the benefit of also being able to stream sports online if you get the premium subscription. Just be warned SonyLive is blocked outside of India, so you'll need a VPN to access it
5. Airtel Xstream
This streaming service is specifically for Airtel customers, but it provides a bunch of free hindi movies for you to watch if you have an Airtel number.
You also get three months of Netflix and one month of Amazon Prime through Airtel Thanks, which is pretty great.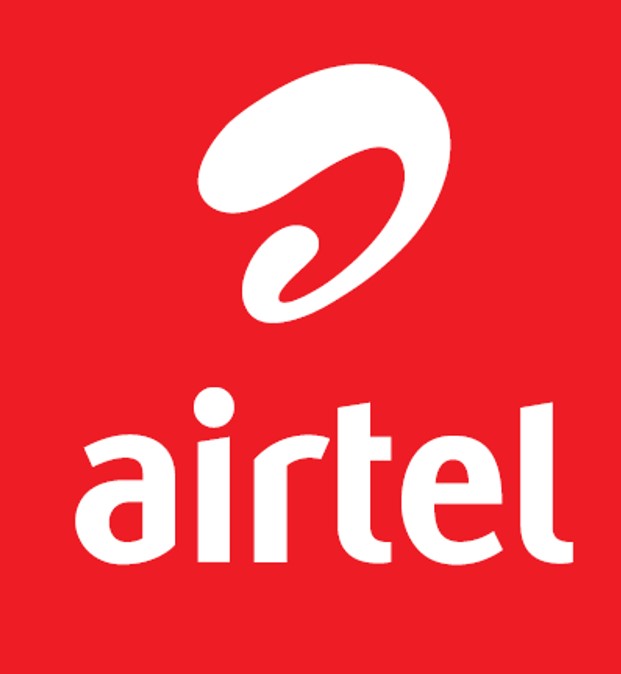 There's also a premium subscription if you prefer going that route, and it provides you with the whole show and movie catalogue that they have.
6. Hungama Movies
Hungama has a hybrid free system, where you can watch the first 10 minutes for free, and then be offered to subscribe to watch the rest. There's also a few free movies, but the majority work through this mixed model.
Thankfully, there is a 30-day free trial for App users, so you can definitely go that route if you prefer.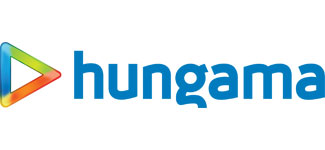 A nice thing here is that you can even download the movie for offline viewing if you have the subscription model. One big positive of Hungama is that they're also a music streaming service, with over 3.5million songs in their library.
Hungama also has a coin system that you can use to pay the subscription, which you get by being on the platform, listening to music there, etc. . Otherwise, you can pay for their subscription service which costs Rs 199/month, which isn't too bad considering what you are getting.
7. YuppFlix
This new and up and coming platform has a pretty good collection of films and TV shows for you to pick from. It even has a live TV streaming service from India if you prefer to watch your shows that way.

YuppFlix also has an android and iOS app if you prefer watching from your mobile.
Unfortunately, there's really no free way to watch stuff, but it does offer you a 14-day free trial (except for in the Middle East and Malaysia). After those 14 days, you can subscribe with Rs 500/month, which is a bit expensive, but it does allow you to run the service on multiple devices, so it's great to subscribe with for your family or group of friends.
8. BigFlix
Very similar to YuppFlix, BigFlix has a catalogue of thousands of movies for you to watch, and not just in Hindi but in several other regional languages.
Very similar to YuppFlix, BigFlix has a catalogue of thousands of movies for you to watch, and not just in Hindi but in several other regional languages.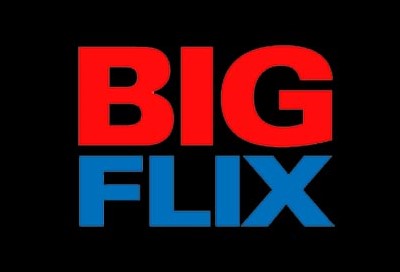 Similarly, there's no free way to watch stuff on BigFlix, but they do offer a 30-day trial for you to check them out.
Subscription cost is really good at Rs 50/month, which is pretty good for the catalogue that you are getting. Also, the service is supported on multiple devices, so you can choose where you want to watch.
9. Eros Now
Eros now has a pretty massive selection of not only Hindi movies, but also TV shows and music, one of the few services to include all three types of media.
You can actually watch for free on Eros by signing up to a basic account, although you don't get access to the whole catalogue for free.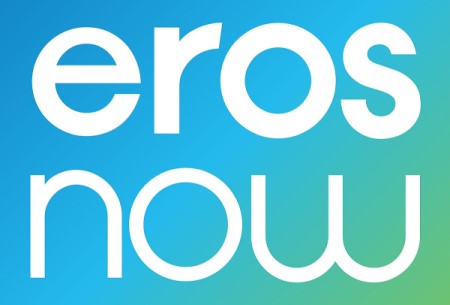 To access the whole catalogue, you need a subscription plan, which can cost Rs. 99/month or Rs. 399/year. There's also a 14-day free trial if you want to check it out before you go forward with subscribing.
10. YouTube
Yes, youtube does actually have a lot of hindi movies that you can stream for free, unfortunately a lot of them are illegal, so it's problematic. Thankfully, there are a couple of channels which stream movies legally:

Rajshri – A well known production company, the majority (if not all) of the movies they have here are their older Hindi ones. They're still worth a watch too, especially if you like older films.
Using A VPN To Watch Bollywood Movies
---
Some streaming sites are blocked outside of India, and if you don't live there then it's impossible to use the service without a VPN. Not only that, but even if you do live in India, having a good VPN can provide you with a better and more stable connection, as well as better privacy and security for yourself
ExpressVPN
If you're looking for a VPN with the best and most robust features, ExpressVPN is at the top of the list.
For starters, it has over 3,000 servers in 94 different countries, including India so you can spoof your IP to seem like you're there and unblock streaming services.

On top of that, you get an unlimited amount of changes and server options per day.
ExpressVPN also has the latest security software and policies you'll find, so your browsing data and history is 100% covered, especially since they have a no-log policy.
Another great thing is that the speeds are excellent, pretty much regardless of what server you're on. Not only that, but you also get to use the service with up to 5 different devices simultaneously, so you and your family or friends can watch Bollywood films at the same time!
In terms of pricing, it can be expensive given everything you get, but it's worth it. Monthly subscription comes in at $12.95, with 6 months being $9.99 per month, and if you go for the full year bundle, it's only $8.32 per month, so not too bad.
NordVPN
Another equal but different VPN provider is NordVPN with some great features focused around unblocking websites.
Another equal but different VPN provider is NordVPN with some great features focused around unblocking websites.

With over 5,000 servers in 62 countries, NordVPN doesn't have as wide a country selection, but it does have absolutely tons of servers from you to pick from in each country. Also yes, they do have several servers in India, so you can absolutely unblock Bollywood streaming sites using NordVPN.
Unfortunately, it doesn't have all the security protocols and features that ExpressVPN does, but it's still pretty good in that space, especially if you mostly care about unblocking. You also get to use NordVPN with up to 6 different devices simultaneously, one more than ExpressVPN, which isn't bad.
The biggest plus over ExpressVPN though is the price. If you pay per month, it's $11.95, but if you go for a 1-year bundle it's $6.98 per month and a two year bundle pushes it down as low as $3.49 a month, so it's a pretty good deal.
SurfShark
As a relatively new entrant into the VPN industry, SurfShark is making waves (teehee, see what I did there?). On a serious note though, SurfShark offers a ton of great features and one of the lowest prices you'll find.
While it only has 1,700 servers in 63 countries, lower than the previous two entrants, it does have a huge emphasis on unblocking streaming websites.
Not only that but you can use this service on an unlimited number of devices. More importantly, they have a 'multi-hop' feature which connects you through several countries, thereby completely obfuscating your IP and your internet footprint.
You'll also be happy to know that they have servers in India as well.
In terms of pricing SurfShark is one of the best. While a monthly subscription is $12.95, if you go a yearly bundle it goes down to $4.98 and a 2-year bundle brings it even lower to an astonishing $2.49. You're not gonna find a VPN with these kind of features for cheaper than that![/cs_text]
VyprVPN
So this one's a little bit interesting, since it's the only VPN provider that actually owns every single one of their servers. Why?
Well it allows them an unprecedented level of controls of their servers, allowing them to have a really high level of security.

Of course, having to own every single server means that they don't have as large a server offering as other VPNs, with only 700 in 70 locations. Thankfully though, they do have servers in India, so no need to worry about that! As for protections, they have the latest in security protocols and they also have a no-log policy, so your online browsing is definitely safe.
You also get to use VyprVPN in up to 5 devices simultaneously.
As for pricing, it's not too bad. If you go for monthly it's slightly pricey at $12.95 a month, but if you go for a 1-year bundle it goes down to $3.75 per month, and a 2-year bundle brings it to a pretty low $2.50 per month, which is pretty good.
Private Internet Acces
Another great service with a big focus on Unblocking content, Private Internet Access (PIA) might not be at the top, but it's not a VPN you should ignore.
With over 3,200 servers in 48 countries, including India, you're going to have a reasonably good selection of servers and countries to pick from to unblock streaming content.

Connection speeds are also relatively good, which is a big bonus with PIA. Of course, the biggest plus here is that you can use this VPN service with up to 10 different devices simultaneously, so it's a great service to share with others.
As for pricing, it's not too bad. A monthly membership comes in at $10.45 a month, a yearly plan going down to $3.48 a month and a 2-year bundle going as low as $2.81 per month, which is pretty good.
Conclusion
---
As you can see, there are lots of options for watching Bollywood movies online in a legal way. Don't put yourself or your computer at risk when you absolutely don't have to. More importantly, make sure that your data and privacy are protected with a VPN, even when you're doing things legally, you never know who's watching.
---
You Might Also Like: