Disclosure: Privacy Australia is community-supported. We may earn a commission when you buy a VPN through one of our links. Learn more.
33 Best Free Online Movie Streaming Sites (2023)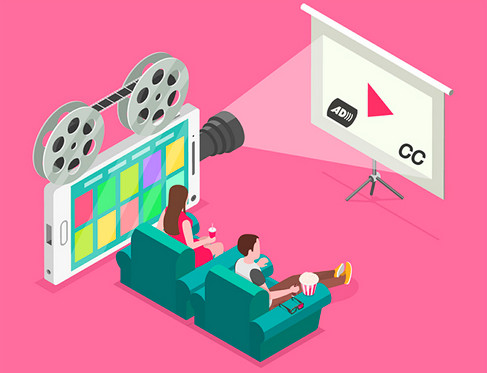 There is nothing better than kicking back in your home and enjoying a movie. Though it sounds simple, the web is filled with streaming services that offer faulty connections, tons of ads, and access to outdated and unpopular movies and shows.
That's why we dug in and searched the web to find 33 of the best FREE online streaming services, all of which are sure to have your preference.
Whether you're a movie buff, a chic flick guru or a feign for all the action, you're sure to find your preferred flicks and shows, without having to deal with all the hassle.
Table of Contents:
Our Top Free Online Streaming Websites in Australia
---
Are Free Movie Sites Legal?
---
Streaming movies for free without proper permission is illegal. But sites offering access to movies and shows are legal, as long as they hold a license and the proper permissions to do so. While you might be able to find access to new releases online, the reality is, most of them require a fee for watching, otherwise it's considered piracy.
To avoid any run-ins with the law, it's best to stick with legal sites that offer access to content that's allowed for distribution, avoiding any that offer content that seems too good to be true.
Securing your Network While Streaming
---
Before we take an in-depth look at our 33 picks, we'd first like to make an important note when using free streaming services. Because they offer access to free content, cybercriminals know that these sites get a lot of traffic. This traffic can lead to the clicking of a lot of links, which could download malware or help cybercriminals gain access to accounts.
Anytime that you're using a streaming site, you should consider using a VPN, accessing online via a secure browser, and ensuring that you have protection for your network.
Also, when you can, add two-factor authentication and update your passwords regularly. The last thing you want while enjoying your favorite movies and shows is to deal with theft of your data or the insertion of malware, so be sure to secure your device.
Things To Look for In a Free Online Streaming Service
---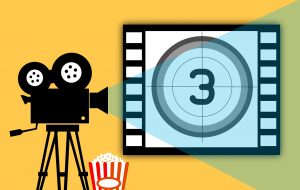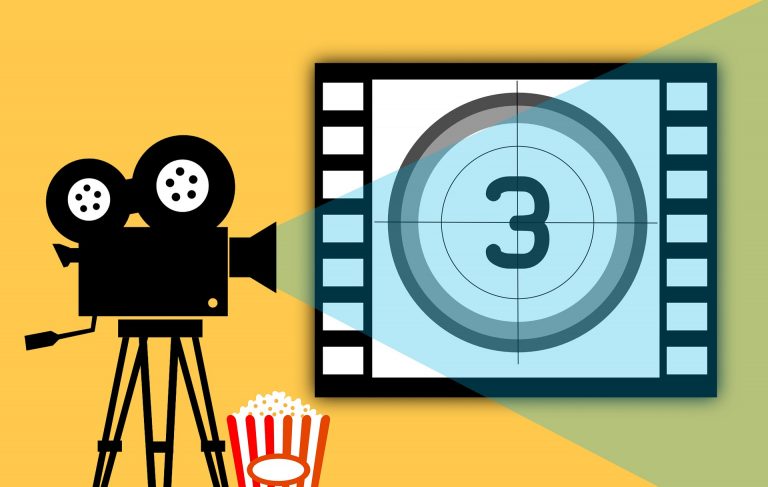 When browsing the web for a free online streaming service, there are a few key things that you should keep your eyes open for. There is a lot to choose from, most of which have their good and bad side.
When you're on the hunt for a streaming service that suits you, here are some things to consider.
The Safety 🛡️
The first thing that's recommended to check for is safety. It's recommended to only use streaming services that are operating legally and have things like SSL certifications and encryptions, reducing the risk of a data breach.
One easy way to choose those that are safe is to go with only reputable streaming services that have been in the business for some time now.
The Price 💰️
We know that you came here looking for free services but, there are some things to consider when checking out free and paid services. Some services offer both free and paid content, usually adding a small fee to those that offer newer releases.
Some streaming services may market themselves as free but have very limited content to offer. So, before choosing one, check out the price and see what they mean by "free." If they limit your selection dramatically, it could be worth it to choose a different free service that offers more than just a few selections.
The Content
The content is a big thing to look for when choosing your preferred online streaming service, looking for one that offers a wide selection of the content that you prefer. Some services will offer only films while others will offer films and TV shows. Some even offer niche-specific content, adding only classic movies or historical films.
In any case, knowing your preferred type of content (even if it's a variety you're after!), you can select an online streaming service based on the content that they offer.
Since there are so many streaming services out there, all of them are in competition with one another to offer the best selection and diversity, something that all should keep their eyes open for when choosing a streaming service.
The Organization
Not only do you want a ton of content to choose from but, you also want to have all of the content organized. It can be fun to browse through a ton of titles when you're not sure what you want to watch. However, if you're in a particular mood, it's better to be able to find the type of content you're looking for and filter through the stuff you don't want.
Look for streaming services that offer a search bar and filters to get the content that you're looking for. Plus, look for those that, when you visit the home page, you're met with some organization and not just titles everywhere.
The Ads
Free online streaming services use ads as their way to make money. Advertisers will pay them in order to feature their ads so, the more, the better. The idea is that the advertisers will get access to much more traffic, part of the reason why you're able to get ahold of content for free.
Free streaming services use ads in a number of ways, some of which include adding pop-ups when browsing, adding ads that open new browsers once you've selected a film, and even showing up in the middle of content.
While everyone has their preference (and who likes ads anyway?) it's best to find those that are over and done with before you start your film or show, able to enjoy it without annoying interruptions from ads.
The Vibes
Last but not least, it's good to check the vibes. What we mean by that is, take a look at how the site is organized and how they go about offering their services. If they are constantly updating content and keep ads to a minimum, then you likely have a solid streaming service.
On the other hand, if you have a site that's unorganized, filled with outdated or unpopular titles, and just looks like a big mess, then it might not be the streaming service for you (trust us, you can do better!)
An In-Depth Look at Our Picks
---
After a quick peek at our top sites, we decided to dig in a little further and share why each site made our list of the best 33 online streaming services. Use this to find one or a few that work for you and start enjoying seamless streaming right in the comfort of your home.
1. GoStream – Our Top Pick + Best Collection of Latest Films
---
Why We Like It: Great movie library packed into an organized interface that's easy to navigate.
GoStream has access to all kinds of films, most of them reputable titles.
All streaming is 720p and load times are fairly quick, which is probably why its average number of monthly visitors is well over 370,000.

When you choose GoStream, all you'll have to do is go to the home page, browse titles or enter the title you're looking for in the search bar, and choose one to watch. Once you select your film, you may have to watch an ad, though streaming will start up instantly afterward, allowing you to sit back and enjoy uninterrupted streaming.
Pros
Lightning-fast load times
Amazing video quality
Access to lots of great titles
Easy-to-use interface
2. 123Movies – Best No-Fuss Free Movie Streaming Site
---
Why We Like It: 123Movies has been around for decades, making a name for itself as one of the most renowned free online streaming services around.
123Movies is by far one of the most well-known streaming services on the web. They offer the best titles, 1080P resolution, and uninterrupted streaming.
To access free content on 123Movies, you'll first have to hit the play button and likely do that a few more times.
Still, you can get all of the ads out of the way before you begin to enjoy seamless streaming. Apart from uninterrupted viewing, we love 123Movies for its easy-to-use interface that's filled with instant browsing options, simple searches, and their frequent updates.
Pros
Most well-known online streaming interfaces
Simple to use
Access to tons of films of all kinds
All films stream with 1080P
Cons
To enjoy zero interruptions, you might have to click "Play" more than once
3. AZMovies – Most Popular Movie Streaming Site on the Web
---
Why We Like It: AZMovies has been around for a while too, offering great titles in 720 and 180P free.
AZMovies is another site on our list that has been around for a long time. Over the years, many have loved the ease of access to their favorite films, allowing them to simply click the title and get started watching without any annoying interruptions.

All streaming is in either 720p or 1080p and titles include everything from most-loved classics to some that have release dates not too long ago. Unlike some other streaming services out there, viewers don't have to constantly click off and close tabs, simply clicking the title and getting the popcorn ready to enjoy their selected flick.
Pros
Access to both 720p and 1080p
Lots of great content to choose from
Zero pop-ups before starting and while viewing
Cons
Requires multiple clicks to start streaming
4. SolarMovie – Best Configurable Movie Streaming Service
---
Why We Like It: Being one of the newer streaming sites on the web, they've had plenty of time to learn from others' mistakes. They offer a crisp, modern look and access to movies of all kinds.
SolarMovie is not one of the initial sites that were up and running for free streaming, hitting the web much later than much of the competition.
However, they did their homework and have streamlined the process by learning from others' mistakes.

When you visit the site, you'll have so many movies at your fingertips that you can organize by country, date, or genre, finding the perfect film for your mood. Once you start streaming with SolarMovie, you'll score a personalized experience that will offer suggestions based on your searches and less disturbance due to ads the more that you watch.
Pros
Lots of genres to select from
Advanced search to filter and find the perfect film
Get a personalized streaming experience
Cons
The interface is a bit demanding
5. Tubi TV – Free Streaming Site without all the Ads
---
Why We Like It: The Tubi app is a favorite, with compatibility with all platforms including Apple, Android, and Windows. They have top-tier movies and very few ads are required for seamless streaming.
If you haven't heard of Tubi, you might be living under a rock. These guys came into the scene with a bang, offering access to tons of content and streaming right from mobile devices.
The app is compatible with all platforms, and you won't have to worry about annoying ads while watching.
Those who want to use Tubi for their streaming will not have to create an account and can simply visit the app and start their search for their favorite films.
Pros
Frequent updates on the site and the movie selection
Zero sign up required
Ads do not interrupt the content
Cons
Australian users must access via VPN
6. Xumo TV – Best Live TV Streaming Service
---
Why We Like It: Xumo offers access to both films and live TV, giving viewers a shot to pick their favorites.
Xumo isn't only about films. On top of that, viewers can find live TV content streamed directly to their devices.
Both live and on-demand content comes with high-quality viewing and flawless playback, something that all those in the mood for a film are definitely after.
Over 180,000 viewers choose Xumo TV for their streaming, even though it's only available in the US or using a VPN that has servers in the US.
Pros
Compatibility with a wide range of devices
Access to live TV
High-quality viewing
7. FlixTor – Most Organized and User-Friendly Free Online Streaming
---
Why We Like It: With access to movies and your favorite TV shows, FlixTor offers a modern and smooth-flowing interface that's got all viewers need and more.
FlixTor gives viewers access to both movies and TV shows. When you first log in, you're greeted by a well-organized library that's easy on the eyes and simple to navigate.
Searching for and browsing your favorite movies and other content is simple, something that all uses should take advantage of.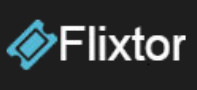 Like many other streaming services, they get the ads out of the way early so that viewers can enjoy their movie pick without interruptions. Viewers can choose their resolution and enjoy frequent additions to their long list of content.
Pros
Fully stocked movie archive
Access to high-quality resolution
Ads before your movie begin
Cons
Questionable legal status in the past
8. YesMovies – Best Quick Access Streaming Service
---
Why We Like It: Simple surfing through tons of movies and TV shows plus access to some of the latest feature films.
With more than 200,000 monthly visitors, YesMovies had made a name for itself as one of the most trusted sites for streaming movies and TV shows.
To find movies you're dying to watch, head to the home page and type into the search bar.
If you're looking for inspiration, browse content and see if anything catches your eye. Viewers can get access to movies, TV shows, and even breaking news, accessing all of them easily from the categorized sections lining the top of the page.
Pros
All videos streamed in high-quality HD
Great selection of movies, TV shows, and more
Options for personalization for all viewers
Cons
Legal status has been questionable in the past
9. FilmRise – Best Collection of All-Time Classics
---
Why We Like It: If you're all about classic films, then FilmRise should be your first choice. Stream them without interruptions on your preferred device.
FilmRise is home to more than 20,000 titles, most of them including the most loved classics of all time.
No matter what your preferred device is, you can rest assured that FilmRise will stream perfectly.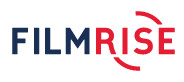 Even though their library of content is massive, viewers will have no trouble in searching for and finding a movie for the day, searching by title, or browsing some of the most-watched titles.
While most of your streaming is uninterrupted due to ads at the beginning of your search, some do pop up during the film, though it's only one time.
Pros
Library packed full of many classic titles
Compatibility with all devices
Great interface, perfect for searching or browsing
Cons
Some ad interruptions during films
10. IMDb TV – Online Streaming Site with the Most Variety
---
Why We Like It: IMDb TV's collection features documentaries, TV shows, and movies. Backed up by powerhouse platform Amazon, you're sure to find what you're looking for and more.
One thing we don't like is that you have to have an Amazon account.
However, that's the only thing, as you can't find many streaming services out there with access to so much variety. No matter what it is you're in the mood for, you're sure to find it with IMDb TV.

Content is made free thanks to advertisements, so you will have to deal with them both before and during your streaming. However, if you can deal with one commercial break, this streaming service is a goldmine of content just waiting to be discovered.
Pros
Quick loading content
Access to previews before you choose content
Legitimate streaming service backed by online powerhouse Amazon
Cons
You won't find too many current titles
11. Peacock TV – Best Access to Top-Notch Shows
---
Why We Like It: Though it's a newer contender in the world of online streaming services, Peacock TV has a ton to offer and continues to impress us with its constantly evolving content.
When streaming with Peacock TV, one of the first things that we fell in love with was the smooth playback. There were no interruptions and no wait time for our movie pick to start playing. Peacock is available for all devices, including Apple TV, Android devices, and even Firestick.

Where it might fall short for some is the fact that it's not currently available outside of the US, though that's an easy fix with a VPN. It's free, it offers a great viewing experience, and it's continually improving its titles and layout.
Pros
We love the content that you can find in the library
The interface is easy to use
The platform is legal, safe, and free
12. Vudu – Streaming Service with Free + Pay Per View Options
---
Why We Like It: You don't need an account to enjoy Vudu's free version. Simply visit the site and browse all of the titles that they have to offer 100% free.
Vudu has paid content, so if there is something you really want to watch, you're sure to be able to find it. However, if you want free content, you can find it, all without having to have an account.
The ads with Vudu are not aggressive and will allow you to enjoy your movie free from interruptions.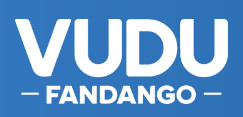 You can get access to Vudu via the app that is downloadable for iOS, Windows, and Android, pretty much covering any device out there.
Pros
A legit platform that offers both free and paid content
App compatible with all devices
Simple to use
Ads are not aggressive
Cons
Content is on the limiting side
13. SpaceMov – Streaming Service with Sneak Peek into Movies and Shows
---
Why We Like It: No-fuss access to lots of titles, all of them streamed with 1080p.
You won't find all of the bells and whistles with this site, but you will find great content with flexible options for searches and more.
Filter content by genre, country, or year, browsing until you find the movie you're looking for.

All movies come with a trailer that you can watch before you commit, and ads are kept at a minimum while you stream so that you can enjoy the content without interruptions.
Pros
Great content that's organized and simple to navigate through
Access to high-quality videos
Preview all movies with a trailer before you watch
Cons
Ads can be a bit much before you start streaming
14. Sony Crackle – Online Streaming Service with Most On-Trend Movies and Shows
---
Why We Like It: Sony Crackle gives viewers a selection of movies, original series, and TV shows 100% free.
Viewers can access Sony Crackle via mobile app or by visiting the desktop website.
From the home page, they're met with a long list of titles including movies, series, and TV shows, all of which they can access for free.

Commercials start up before streaming, and there are a few that pop up while watching as well.
For those in Australia, Sony Crackle is only available in the US, though that's a simple fix with help from a VPN like ExpressVPN or Surfshark. All content is free, and the available titles are popular names in streaming, making it the perfect streaming service to use when you feel like spending a cozy day indoors.
Pros
100% free to use via app and desktop
The library includes movies, TV shows, and original series
Ads pop up but only once or twice
Cons
Not available within Australia without a VPN
15. Putlocker – Movies and Shows Backed by IMDb Ratings
---
Why We Like It: When viewers are in the mood for a particular movie, all they have to do is head to Putlocker, type it into the search bar, and click play. It's the simplicity for us.
Whether it's searching by title, IMDb rating, or genre, viewers can head to Putlocker and search for films for any mood they are in.
Putlocker has a large database of content extending throughout decades, so the only difficult part might be narrowing down your choices.
All of the content from Putlocker is high-quality, streaming in HD. While you will find ads when you first choose your title, all content continuously plays without ads popping up and interrupting your viewing. It's simple to use and doesn't come with a ton of features, making it perfect for viewing purposes.
Pros
Highly organized content with powerful search options
Large collection of content
All videos are in high-quality
Cons
Ads only in the beginning, though they are aggressive
16. YouTube – Best Access to Movies, Shows, and Beyond
---
Why We Like It: YouTube offers access to all kinds of content and is the preferred choice for streaming by more than 2 billion people around the world.
If you haven't heard of YouTube, are you even living?
YouTube took the web by storm, creating a space where creators could post videos and more without any hassle.


While it might have started out as just a place to share content and music videos, YouTube has now expanded to streaming services, offering a wide range of films and shows as well.
Unlike some of the other streaming services on our list, YouTube is extremely safe, it's licensed, and there are options to enjoy your content ad-free. No matter what you're looking for on YouTube, you're likely to find it, so brainstorm before you get there and see what you can stream for your next movie night in.
Pros
A safe and legal platform for streaming
Home to all sorts of content, including TV shows and movies
Super user-friendly
Access to streaming without ads popping up
Cons
Because creators can choose how many ads they insert, some videos could be a hassle to watch
17. Kanopy – Most User-Friendly Streaming Service Online
---
Why We Like It: Once you become an active member with Kanopy, you'll score access to a long list of content that's both unique and entertaining.
Compared to the competition, Kanopy doesn't come with as much content, which can be a bummer.
However, though the content is limited, it's also unique and entertaining, with titles that you might not be able to find anywhere else. Don't worry, there are familiar popular titles too, so it's totally worth the signup.
When you become a member, you can score access to content without ads, making it one of our favorite streaming services for uninterrupted playback. With one account, you can enjoy content from Kanopy on an unlimited number of devices, connecting your phone, computer, tablet, or sharing it with friends.
Pros
Zero ads at all times
100% free content
A licensed website that has rights to stream content
Ability to stream from as many devices as you want with one account
Cons
You have to sign up and create an account before you can use it
18. FMovies – Streaming Service with Largest Movie Collection Online
---
Why We Like It: We love the look and feel of the interface, with its bold blue colors and neatly arranged content that's a pleasure to browse through.
More than 1.6 million viewers per month use FMovies, making it one of the most popular streaming services on the web.
When you visit the website from your desktop or mobile, you'll encounter a modern and sleek layout with tons of titles that you can scroll through.

FMovies organizes movies based on genre and will allow you to search with the search bar if you're looking for a specific title. They are also part of a larger group of websites that work together to stream the latest content in the highest quality, so if you don't find it in FMovies, you're likely to find it somewhere.
Pros
A highly organized interface that's filled with great content
Access to both movies and TV shows
Advanced search bar to find titles you're looking for
Cons
Some of the ads can pop up during content, which can be quite disturbing
19. 123Chill – Most Feature-Packed Online Streaming Service
---
Why We Like It: We like the chill vibes that you'll find when you visit the home page and the highly diversified content that caters to viewers of all kinds.
123Chill is another new name on our list, this one with a chill vibe and smooth playback. Content is neatly arranged and features movies and TV shows from all kinds of genres.
Viewers can either scroll through and see what's on the menu or do a quick search to find particular content that they're in the mood for.

There is no need to create an account, all viewers need to do is head over to the site and find the movie or show that they want to watch. Upon clicking, there will be some redirection, however, it's worth it to enjoy uninterrupted content.
Pros
Lots of options when it comes to content
Playback is smooth and uninterrupted
There is no subscription or sign up needed
Cons
Some of the content is a bit outdated
20. PrimeWire – Most Improved Streaming Service Year After Year
---
Why We Like It: We were impressed with the content, most of which were very current movies and TV shows that are definitely on everyone's watch list.
If there is one thing that we're not too fond of with PrimeWire it's the presence of so many ads.
Still, once you understand that and get used to it, it becomes decent.


The thing that makes the ads less annoying is that some of the content is great, featuring a great selection of movies and shows.
PrimeWire has been around for some time, though it's constantly changing its name. They still offer the same great selection and provide the same setup for streaming as before, they just have a minor facelift and become a different site. They've done it before and they're sure to do it again, so be sure to keep on the lookout for changes the next time you give them a visit.
Pros
Access to high-quality videos
Fully stocked library with lots of juicy content
Neat interface
Cons
Name changes and site changes often, something you'll have to keep up with
21. The Roku Channel – Access to Roku Originals + HD Streaming
---
Why We Like It: The Roku Channel offers access to Roku originals along with movies, TV shows, and more.
If you're on the hunt for a safe and legitimate alternative to streaming content online, The Roku Channel could be the perfect streaming service for you. They offer Roku originals but don't just stop there, adding in movies and other TV shows too.


The selection is ample, and the content is diverse, giving you plenty of room to explore new and most-loved titles.
Though you'll run into ads, it's nothing too intrusive, showing up here and there instead of becoming part of your streaming experience. All content is also offered in high-quality HD and updated frequently, giving you more options to find things to watch when it feels like nothing is on.
Pros
Backed by legit name Roku
Access to Roku originals plus lots of other content
High-quality HD streaming
Access to content 100% free of charge
22. Pluto TV – Best Minimal Ad Streaming Service
Why We Like It: Watch TV shows from your favorite networks and access movies from classics to new and anticipated releases.
Pluto TV has it figured out when it comes to free online streaming. Instead of letting ads jump in all over the place, they have them neatly organized and ready to go as your content uploads.

As soon as your ads are done playing, you'll get to sit back and enjoy your entire show without ads popping up.
Pluto TV is a creation from ViacomCBS, which is home to an abundance of all-time favorite TV shows. They don't just limit their content to CBS though, as viewers can choose titles from channels like Nickelodeon, Comedy Central, and more.
Pros
Neatly organized ads that won't interrupt your content
Access to shows, movies, and more
The legit and safe streaming option
No pop-up ads
Cons
Though content is diverse, it is limited
23. PopcornFlix – Best Streaming Service for Old Schools Favorites
---
Why We Like It: Over its time on the web, PopcornFlix has expanded its library to well over 1500 movies coming from all kinds of genres.
One thing that we love to see with streaming services is those that last. When streaming services come and go, it's a sign that something might not be quite right, leading them to shut down or viewers to stop visiting them. PopcornFlix is still going strong, with 200,000 monthly viewers and counting.


Streaming works when viewers visit the site from their mobile or from their desktop, starting immediately after selecting a title. There is no need to create an account or subscribe, making it a simple way to find movies to watch in no time. Titles range from genres like romance and horror to action and documentaries, with new ones hitting the site frequently.
Pros
A diverse selection of content from all kinds of genres
Interface that's both interactive and user-friendly
Fewer ads than the competition
Cons
Access to more TV shows than movies
24. StreamLord – Best Ad-Free Streaming Service on the Web
---
Why We Like It: To avoid annoying ads taking over the screen while streaming content, viewers have the option to use Amazon's Silk Browser. Users can simply select "Stay Here", and ads will not pop up again.
StreamLord is one of our favorites because it comes with the opportunity to skip on ads without getting penalized for it.
When you visit the site to stream, you'll get an ad at the beginning, though after you click, you can simply make a few clicks and avoid them the next time around.

It's not just about the ability to block ads but, on top of that, viewers get access to high-quality content and popular releases. While there are some old-school flicks, you'll also find recent releases and highly anticipated movies and shows too.
Pros
Comes with ways to enjoy content ad-free
Options to download videos are available
Access to all kinds of content
Cons
Not legal in some countries
25. Bounce TV – Best Niche-Based Streaming Service
---
Why We Like It: Access to rich content all in one platform that's easy to navigate and doesn't come with a ton of interruptions.
Not only is Bounce TV legit, but it's also filled with content that viewers are looking for.
Filled with titles featuring some of Hollywood's hottest actors, viewers can choose their flick by scrolling through content and choosing or with a quick search at the search bar.


Bounce TV is considered niche-specific, which means that it caters to a particular type of content. In the case of Bounce TV, it features flicks and media for the Afro-American community, usually featuring films with famous Black actors. Still, it's not discriminative, anyone can choose Bounce TV for access to free content safely, which is one of the main reasons we love it.
Pros
Comes with HD quality content
Ads pop up but are not intrusive
Lots of great content for all types of audiences
Cons
Australians will have to use a VPN to access content
26. Internet Archive – Best Access to Throwback Films
---
Why We Like It: Internet Archive is not just about access to movies and shows but, a long list of other types of content that's perfect for entertainment.
If you're in the mood to discover something new, then Internet Archive should be your number one pick. Those that are looking for something new to watch can score movies, videos, TV shows, and more, though that's not all that's offered.

In addition, the Internet Archive offers books, images, and tons of other content all in one place.
Contents date back to the mid-1900's, so it's full of classics that you'll love to catch up on. It's free from ads and safe to use, which is why it made the list of our favorite streaming services. You don't need an account and access to content is just a quick search away.
Pros
A legit site that's free to use
Access to much more than movies and shows
Free from ads
Cons
Compared to some of the competition, the selection is quite small
27. Vumoo – Online Streaming Service with Resolution Options
---
Why We Like It: When you find a film that you want to take for a spin, all you'll have to do is click and sit back as your browser starts to play.
Vumoo comes with access to all of the latest TV shows and movies.
Finding and clicking on a title you want to give a try automatically directs you to a media player in a separate window so that you can start to enjoy watching as soon as it's connected.

That means that you can enjoy content from Vumoo in your home or on the go, watching right from your web browser. Vumoo features content from all around, including those from top names like HBO, Netflix, and more. However, unlike top streaming services, all of Vumoo's content is free.
Pros
Interface that's simple to use and filled with tons of top titles
Content is up-to-date
The library is diverse and even filled with Japanese, Korean, and Chinese content
Cons
Ads pop up both before and during the content, especially with longer films
28. Yidio – Best New Kid on the Block (Already Making a Name!)
---
Why We Like It: Though it's on the newer side, Yidio is already making a name for itself as a top name in streaming services on the web.
Viewers that want to see what all the hype is about can head over to the home page without having to create an account or sign up for anything. From there, they can take a look around all of the content and choose the ones that look like they're worth checking out.
At the moment, the interface is not that appealing, though clicking on content and watching comes with a few ads that are spread out through the streaming experience. It's a great site to try for those that are looking for something new, though there are several things that need a little work, including the setup, the content, and the presence of ads.
Pros
Simple to use and easy to search for titles
Access content without registration
Ads that are sprinkled throughout
Cons
Interface is basic
Content is a bit on the limited side
29. SnagFilms – Access to Premium Features
---
Why We Like It: Even though you can access content for free, it feels like a paid platform! It's organized, filled with must-see films, and comes with very little ad interruption.
SnagFilms has become one of our favorite picks thanks to their setup. They have really gone out of their way to make a site that's easy on the eyes, simple to use, and comes with features that will make you forget it's free. When you choose flicks with SnagFilms, you can enjoy plenty of time ad-free, able to get into your films completely.

All content is organized into movies and TV shows, giving you the chance to browse based on your preference. Simply select the tab you want to explore and immerse yourself in all kinds of content both classic and current.
Pros
Access to the high-quality streaming
Little interference of ads while streaming films and TV shows
Simple to use
Highly organized
Cons
All we want from this streaming service is more content!
30. VexMovies – Online Streaming with the Best Advanced Search Features
---
Why We Like It: Get the gist of films as you browse content, choosing the one that seems to suit your current mood.
VexMovies is home to a long list of Hollywood favorites, including classics, current titles, and even some of the most-loved turn-of-the-century films. When you visit the home page, search content based on genre, browsing through their selection, and selecting films that catch your eye.
If there is a movie that you're dying to see, VexMovies offers an option to request films, which will put them to work in order to try and find it. Apart from a slew of unique features, VexMovies gets our vote due to its minimal presence of ads and maximum quality of streaming.
Pros
Zero ads when you choose to watch content with VexMovies
Access to a summary of films before you watch
The library is filled with great content
31. MovieStars – Access to Alternative Movies
---
Why We Like It: It's new but has hit the web with a bang! It's filled with content, features an extensive and diverse library, and even boasts a killer layout with an eye-catching display.
Scrolling through your options when you visit MovieStars, you'll notice that you're not short of choices. From new titles to some of the most-watched movies of all time, you'll find them all. From the time you hit the home page, you're immersed in a wide selection of films, able to choose or search for the one you're looking for.

Once you have movies up and running, you won't need to worry about pesky ads popping up and getting in the way. Instead, you can enjoy your content with high-quality HD streaming and crisp pixels no matter what device you're watching on.
Pros
Few ads while streaming
Access to a ton of titles, from classic to more recent releases
Simple to get started streaming
Cons
Some of the content can take a bit to get started
32. StreamM4u – Best Easy-To-use Streaming Service
---
Why We Like It: With so many movies to choose from and a backup source to watch in case things go awry, StreamM4u is a great option for those looking to watch something new.
When you're looking for something in particular but not a specific title, you can use the filters from StreamM4u to find just what you're after.
Sort by genre, category, and more, finding the perfect movie to unwind with.

Viewers can rest assured that whatever movie they pick will stream seamlessly, with several backup sources that kick in just in case the film doesn't automatically pop up and start playing on their browser. There are some ads here and there, which is the only bad thing, though most of them are over and done with before streaming begins.
Pros
Great search and filter options to help you find exactly what you're in the mood for
Access to both movies and TV shows
Backup sources available for the best and most seamless streaming experience
Cons
Ads that pop up during content
Movie and TV show collection is relatively small
33. MoviesJoy – Online Streaming Service with the Best Experience
---
Why We Like It: It's fast, it's high quality, and it's free from ads that play during your selected film.
Once you find a movie or TV show that you're ready to stream, things run pretty smooth, including playback.
All content is available in 1080P and is loaded and ready to watch in little to no time at all.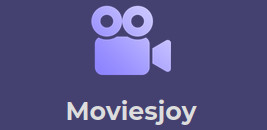 There are ads that come up but, all of that is taken care of before your movie begins, allowing you to enjoy the entire film without interference.
From browsing through selections to using the search bar, MoviesJoy offers a great interface that's simple to navigate and will not result in you losing any of your chill time streaming the films you've been looking for.
Pros
High-quality streaming
Access to lots of different content to choose from
The interface is super user-friendly
Ads before your movie begin
Cons
Ads can be a little aggressive and lead you off of the website
Free Vs. Paid Online Streaming
---
There are both free and paid online streaming services. Because there are free services, you may be left wondering why people would pay. There are benefits to both free and paid services, a few of which we'll look at below.
Free Is Free 🆓️
One of the most obvious differences is the price, though many paid streaming services are really not that expensive. You can find most for less than $8 a month, accessing the latest content and original content, all without worrying about the legality of the site. Free, on the other hand, is free, though they make their money in other ways.
Free Vs. Paid: The Ads
Paid content has ads too but, they are much different than those for free streaming services. First of all, ads that come with paid content are typically those that highlight new releases, previews of most-loved films, and even offers from partners. These ads are safe and will not lead you to malicious sites or links.
Fee ads however are not always safe and, in most cases, are extremely annoying. Free ads can pop up at any time and can even direct you to a different web page in an attempt to get you to click.
It's typical to have ads both before your content starts and while it's playing, even popping up if you hit pause to refill your snacks.
Free Vs. Paid: The Legality
Perhaps the biggest concern with free online streaming services is whether or not they're operating legally. Some free services have access to content that they have not legally obtained and are therefore operating illegally.
Paid services have to be legal in order to operate and receive payments from viewers, so it sort of takes out any of the guesswork.
Free Vs. Paid: The Content
Another huge difference between free and paid services is the content. Free online streaming services tend to have a large selection, though many of the films are older and some of them do not include classics.
A free content may include things that never made it to theatres, though sometimes you can find popular films when using a free service.
With paid content, you're getting access to new titles and releases. In addition, most streaming services have started creating their own content, some of which are in high demand. If you're into original series and shows, it could be worth it to go for paid services, getting access to exclusive content.
Free Vs. Paid Content: The Support
Getting things for free is great but, as the old saying goes, nothing in life is quite free. There is some truth to that, as most free content comes with tradeoffs and makes industries suffer to keep up.
The film and series industry is constantly battling to keep things interesting, attempting to release content that people will want to pay for in order to keep on going.
Streaming free content (especially illegally) causes the industry to take a hit, taking money out of the pockets of those who create films and make them come to life. Even if it is streamed legally, it creates a bigger push for the industry, causing them to pump out content and focus more on quantity than quality.
Free Vs. Paid: The Streaming
Last but not least, a difference that you may notice has to deal with the quality of the streaming. Free content has definitely improved, some of it streaming in 1080P and some with options to choose different sources in order to get the most crips and seamless playback.
Still, there can be some interruptions and issues with connections and speed, leaving your film buffering here and there and interrupting your watching experience.
Paid content works much better, getting rid of all of the wait times and promising seamless content that you can play, pause, rewind, and fast-forward, all without any interruptions popping up and taking over the screen.
Protecting Yourself When Streaming Online
---
Streaming content online is a great way to enjoy movies and TV shows for free. There are many viewers out there that choose them, often not thinking about the consequences of entering some of these sites and streaming content without some form of protection.
Most streaming sites are safe, but cybercriminals are always looking for new ways to exploit weak networks. Since they know streaming is popular, it's a great target for them, one that could result in a successful breach.
Below, we'll share some ways that you can protect yourself when streaming online, keeping your system and identity away from risk.
Use a VPN
VPNs are used while streaming for a number of reasons, one of which is online security. VPNs work by creating a secure and encrypted connection between your network and your browser, making it safer when visiting sites like those that offer free streaming.
It hides the IP address, which makes it more difficult for tracking and for intercepting data, two things that are common while browsing the web.
Apart from protecting your network and identity, using a VPN is useful when streaming for other reasons too. It's a way that viewers can access content in other countries, using it to connect to servers in different parts of the world to access the content.
Use Ad Blockers
Most free online streaming services use ads as a way to make money. In order to stream content, you may have to watch a number of ads throughout your film, or you may have to click out of them before it starts to play.
Either way, these ads are not only annoying but, can also lead you to dangerous and malicious websites.
Keep in mind that not all streaming services will allow viewers to use ad blockers and may not allow you to stream unless some of the ads go through. However, if you are using one that does allow, make sure your ad blocker is up and ready to go before you start streaming.
Be Suspicious
The web is full of dangers, one of which is known as phishing. Cybercriminals are getting better and better at imitating legitimate websites, making it difficult for viewers to tell the difference. If you receive a message while streaming, an email, or are redirected to a website at any point, use caution and don't click anything unless you're sure.
Some streaming websites are filled with links, some of them very small. If these are clicked, viewers run the chance of getting directed to an unsecured website or clicking something that allows for the installation of malware.
Both of those are things to avoid, so, as you're surfing, be sure to always be suspicious and use your best judgment.
Protect your Passwords
No system is perfect, and with the growing sophistication of some attacks, there is no protection that is 100%. For that reason, it's recommended to keep up with passwords, changing them often and using a password manager to keep up with them in case one of them is sacrificed.
There are some programs out there that will even check for compromised passwords, letting internet surfers know if one of their passwords was part of a breach.
The more risk that one puts themselves into, the more frequently they should change their passwords, so be sure to get on a good schedule to change yours if you're constantly browsing the web.
Beef Up When You Can
These days, most systems come with some type of security. Whether it's a built-in antivirus or some kind of other typical means of security, it's not likely that you're left without anything.
Plus, a lot of sites on the web take care to ensure that their webpages have SSL certifications and encryptions so that those passing through can enter credentials and some data without a high risk of interception.
Still, it's recommended that you also add some protection on your end, doing so to increase your security and reduce your risk while streaming online. One of the best ways to increase your online protection is to add layers to your security setup, protecting from the outside-in and vice versa.
This means adding firewalls, popup blockers, two-factor authentications, and maybe even a scan here and there to make sure that there is nothing taking up a spot on your system that doesn't belong there.
Make Sure You Use an Antivirus
When the risk of coming in contact with malware or other threats increases, you'll need to have all of the protection you can get. An antivirus is one way to do so while streaming, as it will keep a lookout for malicious code or activity that could lead to the insertion of malware.
Some antivirus software is sophisticated enough to continuously monitor, alerting users when there is an activity that needs attention so that they can stop the virus before it spreads.
Keep Everything Up to Date
A lot of cybercriminals keep their eyes open for opportunities, one of which is there when accounts and platforms are operating with older versions of software.
Updates are one way that many platforms use to keep their software up to date and work out any kinks that may arise. When users let their accounts go without an update for a long period of time, they increase their risk of a data breach.
To avoid a breach and reduce your risk, it's recommended to keep everything up to date, including your devices, network, and any other software that you use when surfing the web.
Pros and Cons of Free Streaming
---
Before we take off (and before you start enjoying your free streaming) we'll first take a look at some pros and cons of streaming. Use these to get a better idea about free streaming and its advantages and limitations.
The Pros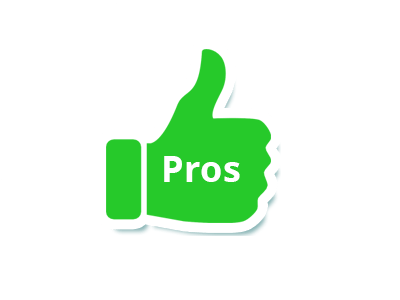 It's Instant ✔️
One of the best things about streaming is that it's instant. Instead of having to wait for a long time or stand in line for a film, you'll have access to content instantly, give or take a few ads, and some download time. You could leave it to download and come back ready to watch.
No Storage ✔️
With other types of films (including downloads), you'll have to have somewhere to store them. That could be on your device, on a hard drive, or even the cloud. Storage is not only inconvenient at times but, a lot of times can come with a cost.
Freedom ✔️
When watching TV, you're sort of bound to the programming of the station. You're not able to choose what you want to watch, which is not the case with streaming. Streaming allows you to choose what you watch and when giving you full freedom.
The Cons
Internet Connection ✖️
Streaming requires an internet connection, one that is stable and strong. That is one downfall, as finding one that supports rapid uploads and seamless streaming can be costly.
The Quality ✖️
If you don't have a great connection, the quality of your streaming can suffer. Unlike downloads or having the physical film, you'll have to make sure that your connection and your device are good enough to keep your viewing strong.
The Ads ✖️
Free services have to make money somehow, which most do with the help of ads. That is perhaps the biggest disadvantage, as some of them can interrupt content.
To Wrap It Up
---
Streaming services are all over the web, but, not all of them are created equal. Check out our list of 33 of the best online streaming services, using it as a guide to finding the best one for the content you're looking for.
Don't forget to take measures to secure your connection, ensuring that streaming goes smooth and your device (and identity) is protected.
---
You Might Also Like: