Disclosure: Privacy Australia is community-supported. We may earn a commission when you buy a VPN through one of our links. Learn more.
How to Watch HBO & HBO Max in Australia (Guide for 2023)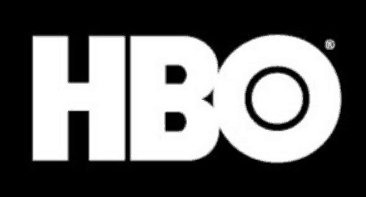 HBO has been an entertainment and cultural phenomenon in the United States and many other countries for decades.
Currently, over 100 million subscribers around the globe, this is a far cry from the 365 subscribers it had around the Pennsylvania area when it debuted in 1972.
During its first few years, growth was slow. There was not the infrastructure needed for HBO to grow. At the same time, they faced some opposition from major television networks out of fear that cable would rob their audience and steal revenue.
However, through the late '70s to early 80's, there were a number of improvements in infrastructure as well as changes to litigation that favored cable television and HBO.
By 1982, HBO had 8.9 million subscribers, $440 million in sales, and $100 million in profit. By 1983 that number had jumped to 13.4 million subscribers. It was at this time that HBO got to the business of creating original comedy programs.
Through the late 80's and early '90s, it seemed like HBO was losing some of its influence. This was due in part to the popularity of home movie rentals.
HBO responded with a number of strategies and aggressive advertising campaigns. They sought the license for sports programming. And by 1993 their subscriber base had hit 24.7 million.
 See related: Watch Bollywood Movies Online
How to Stream HBO & HBO Max in Australia
---
You might think to yourself, doesn't that sound a lot like a proxy? There are some similarities between the two.
One of the major differences is that with a VPN tunnel, your connection is encrypted.
This means that no one can intercept the information that you're sending back and forth. A VPN tunnel is more secure, offers better speeds, and produces better results.
A VPN makes it possible for you to create a secure connection between your device and another network via the Internet.
In essence, it allows you to browse the Internet using a network of a server that is in a different part of the world. If you're in Australia and you try to access HBO's content using a server in the United States, HBO servers believe that you're in the US, so you get access to the content.
Now the question is, which is the best VPN service to stream HBO? Here are my suggestions:
1. NordVPN – Best VPN for HBO Streaming
---
Key Features:
Uptime: 99.9%
Free SSL: Yes

NordVPN takes your privacy seriously. Currently, they have 5,230 servers around the world. All of their plans allow you to connect six devices at the same time. If you are unsatisfied with their product, they have a 30 day money back guarantee.
Pros
More than 5,200 servers
Unique specialized servers
Allows six simultaneous connections
Strong stance on customer privacy
Works with HBO and other geo restricted streaming services
Cons
Cannot purchase additional simultaneous connections
One of the complaints that people do have about NordVPN is their price, that is, their month-to-month plan is more expensive than some of the other VPN options. The price gets drastically cheaper per month the longer you commit. It breaks down as the following:
A month-to-month plan will cost you $11.95 per month.

If you subscribe for one year, you will pay a total of $83.88 per year. This breaks down to $6.99 each month.

If you subscribe to the two-year plan, you will pay $95.75 upfront. This is just slightly more than what you pay for the year plan. The breakdown is $3.99 per month.

If you subscribe to the three-year plan, you will pay $107.55 upfront. You get three years at $2.99 per month.
SmartPlay is a unique service offered by NordVPN. It makes it easier for you to access geo-restricted content around the world. It combines the best features of a VPN and a Smart DNS.
With SmartPlay technology, you don't have to think about any configurations. All you do is connect to NordVPN servers and you're able to enjoy the benefits.
Finally, NordVPN is committed to protecting your privacy. They have a tested and respected no-logging policy. This means that they will not log any information about you or what you view online If you want to find out more information check out our full NordVPN review.
2. Surfshark – High Speeds, Low Prices
---
Key Features:
Uptime: 99.9%
Free SSL: Yes
Strict no-log policy
HBO services can get pricey and when you have to use a VPN to access your favorite shows, you don't want to have to spend too much more money. That's where Surfshark comes in.
Access all of your favorite movies and HBO shows for a few extra dollars a month rather than doubling up on the HBO price tag.
Pros
Over 800 servers
Best price in the industry
Headquartered in British Virgin Islands
Easy to use
Fast speeds
Works with HBO and other geo restricted streaming services
Cons
Newcomer and relatively unproven
Slow email support at times
Saving some money isn't the only reason to use Surfshark— although, at $2.49 per month it's almost a good enough reason to give them a try — the service also delivers in terms of speed and security.
There is also nothing worse than sitting down on your couch to rewatch all of the Entourage only to be greeted with a geo-restriction message. Just like the other VPNs on this list, Surfshark unblocks HBO without a worry.
Not only that, Surfshark stores no information in regards to activity, IP addresses, name, location, history, time stamps, bandwidth, or traffic. You're truly in safe hands with the best encryption standards in the industry and a no-logging culture.
If you're on the fence about giving the new kid on the block a chance, check out our full Surfshark review to give yourself a little more information.
3. ExpressVPN – Fastest Reliable VPN
---
Key Features:
Uptime: 99.9%
Free SSL: Yes
No activity or connection logs

ExpressVPN has made a name for itself being one of the best VPN services on the planet. They are known for being privacy driven. There have been a number of high profile cases involving them where governments and other agencies tried to get personal information about ExpressVPN's users.
However, since they don't keep this information there, no information was found.
Pros
British Virgin Islands jurisdiction
No logs are kept
Fast speed with strong encryption
Works with HBO and other geo restricted streaming services
Cons
Price
Only supports three simultaneous connections
ExpressVPN has good server speeds. This is true even with long-distance connections. The ExpressVPN app is user-friendly and works on all available platforms, offering strong encryption and great security features.
Similar to NordVPN, ExpressVPN is on the pricier side.
If you pay month by month, ExpressVPN will charge you $12.95 per month.

If you purchase their six-month plan upfront, you will pay the equivalent of $9.99 per month.

If you purchase the 15-month plan, you will basically pay $6.67 per month.
ExpressVPN offers 160 VPN server locations in 94 countries with more than 3,000 VPN servers around the world and their customer service is second to none. If you want to find out more about the service, read our full ExpressVPN review.
Streaming HBO & HBO Max
---

Streaming on HBO is now a reality. Their HBO Go, HBO Now and HBO Max services are unbelievably popular.
HBO-Now allows anyone who has an Internet connection to sign up for this premium service and enjoy HBO's content.
The nice thing is that HBO-Now has pretty much all of the programming an individual who would subscribe to the cable channel would get. This means that you're able to enjoy programs like True Blood, True Detective, Game of Thrones, and more.
This all sounds great as long as you live in the United States. If you are outside of the US, like in Australia, there is no direct way for you to watch this content. Do not give into despair.
Get ready because in this guide we are going to look at ways to get around geo-blocking so that you can enjoy this HBO in Australia.
Use a Proxy
A proxy works like an intermediary between your device and the web.
When you use a proxy, it appears like the requests you are making are coming from the proxy.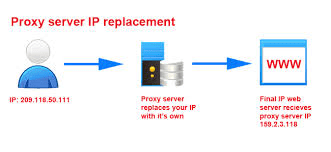 The benefit of a proxy is that they can cache websites that were visited in the past, making it faster for you to visit them in the future.
A proxy may allow you to get around HBO's geo-blocking some of the time. The problem is that proxies have no security.
The information that is transmitted is not encrypted, so it can be intercepted. Second, many proxies, especially those that are free, are saturated with users. So your Internet speed is going to be slow.
Another problem with a proxy is that if you're using HTTP connections, your real IP address can be seen by the individual or institution that owns the proxy (Read more: Hide your IP address).
Use Smart DNS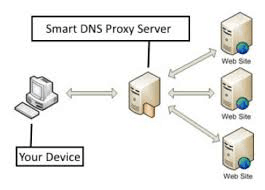 A Smart DNS or a DNS proxy will not hide your IP address.
However, it will hide the DNS address that your Internet service provider assigned you.
Your DNS address has information that lets other websites, in this case HBO, know where you are located on the planet.
A Smart DNS will replace your assigned DNS with one that is from a location that does not have the geo-restriction.
A Smart DNS or a DNS proxy will intercept connection requests and then remove from those requests information that can be linked to where you are. Then it replaces the data it removed with data linked to a different geo-location.
Similar to a proxy, a Smart DNS does not use encryption. On the plus side, information can be transferred without a reduction in Internet speed.
On the downside, the information that is being transmitted online is vulnerable because there is no encryption to the connection.
Use TOR
Tor is a service that hides your IP address while you are on the Internet.
Your online traffic gets bounced between a number of different servers.
The result is that your digital footprints are concealed. Tor does a good job of hiding your IP and getting around some geo-restrictions.
However, when the relays it uses to bounce your Internet communication around are discovered, ISPs can block them. With Tor, you will experience a slower Internet speed.

HBO Shows You Can Watch
---
HBO has been home to some of the most popular and influential programs on television. They have created cultural phenomenon that have changed the way that people talk, interact, and view the world. The following are just a few of the more popular programs put out by this cable network.
The Wire
This gritty police drama examined the drug scene in Baltimore. It did so from the perspective of law enforcement as well as drug dealers. This program was a game changer because it didn't simply present the law enforcement as the good guys or the drug dealers as the criminals.
Instead, it worked to show the nuance of the problem from every perspective, including looking at the roles politicians, journalists, and the community play in gang violence and gang warfare.
This was a thoughtful one-of-a-kind series that ran for five seasons and 60 episodes.
The Sopranos
The Sopranos earned 21 Emmy awards with 111 nominations. This is one of the most acclaimed programs that HBO produced. It was a groundbreaking series that mixed the intricacies of family interaction with the intense violence associated with running a crime syndicate.
The show's protagonist, Tony Soprano, worked to balance family, living in the suburbs, protecting his marriage, putting hits on his enemies, and running from the FBI. Panic attacks led him to seek out therapy.
This coupled with his flawed but lovable nature made Tony Soprano the villain that people rooted for. The series finale of this television show was one of the most polarizing in history. The show ran for six seasons and had 86 episodes.
Game of Thrones
This sprawling series based on George RR Martin's Song of Ice and Fire book series is partly political gamesmanship, partly dragons, partly fantasy, and partly war epic. The series has a number of recurring characters, all doing their part to bide for the Iron Throne.
Whether a person is a fan of fantasy or not, the story is inviting. It's complex. And there are so many twists it is shocking. Games of Throne is also known for an ample amount of violence and gratuitous sex. In 2020, Game of Thrones entered its eighth and final season
How HBO Restricts Their Content
---
We've discussed how content is geo-restricted. But the million-dollar question is, how does this happen? It has a lot to do with the way Internet-connected devices communicate with each other.
In order to watch HBO in Australia, you need to make HBO's servers believe that you are in the United States. How do you do this? You need to change your IP address. Thankfully, there are a number of tools that can allow you to get around HBO's geo-blocking and stream the content you want.
Each device that communicates with another device on the Internet needs to have an IP address.
You can think of an IP address like your mailing address in the real world.
Your IP address let's other servers on the Internet know where packets should be delivered to. These packets of information could be web pages or shows that are streamed on the Internet.
If you are trying to watch HBO in Australia, HBO's servers are being told that a request is coming from a device outside of the US. HBO servers respond by sending an error message instead of your favorite HBO shows.
Why HBO Limits Streaming
---

It can be quite jarring for a US resident traveling abroad who is already a paid subscriber to HBO Go or HBO-Now when they try to access the streaming service abroad and realize that they can't.
The first question most people ask is, why?
There are a number of reasons why HBO prevents international viewers from looking at their streaming content. A lot of it has to do with television distribution contracts inside the United States.
In many cases, these agreements have been designed to only allow content to be shown to American viewers in the United States. The same is true about Netflix's restrictions.
As with most things, the reason for doing this breaks down to money. Program creators protect the financial viability of their product better than the best home security system that protects the home of a super-rich and privacy-conscious individual.
A popular show can be licensed differently in another country, increasing the revenue that the program's creators get.
Different Criteria for Different Countries
Another reason is that the rating system in one government may be completely different from another government. So a program like Game of Thrones, which is renowned for its gruesome violence and graphic sexual content, is acceptable in the United States, but other countries might not accept that content.
The shows that HBO broadcasts are designed to fit the guidelines put out by American broadcasting agencies. Since HBO is not showing their content abroad, they don't have to worry about also trying to fit into the policies of other countries.
Of course, just because a policy or a government does not deem content appropriate for their country, this does not mean that the citizens will not develop an appetite for it.
The Internet spreads ideas and cultures, especially those presented on popular media like HBO, around the world. So there is a hunger for this content elsewhere.
Additionally, there are a number of people who have paid for their subscriptions at home and want to be able to use them when they are traveling abroad.
Final Thoughts
---
HBO has been creating phenomenal content for the last five decades. Viewers in the United States have been able to streaming on HBO, while those outside have been left to try to find a workaround.
While there are a number of options for getting around geo blocking, we recommend that you use a VPN, be it NordVPN, Surfshark, or ExpressVPN. These three services are safe, fast, reliable, and are the best VPNs for Netflix as well.
If your Internet is still a bit too slow to stream Netflix, check out our breakdown of NBN plans. Thanks!
As always, we would love to hear from you. Tell us what you think about this review as well as include any of the suggestions you have in the comments section below.
FAQs
---
Q: Why is HBO Only on Foxtel?
A: On January 1, 2017, Foxtel entered into an agreement that gave it extensive rights to HBO's library. As a result, Foxtel became the undisputed "Home of HBO."
Q: How Much Does HBO Streaming Cost?
A: HBO-Now costs $15 a month. It is a standalone subscription that does not require an HBO subscription. HBO Go is free, as long as you have an HBO subscription.
Q: What's the Difference Between HBO GO and HBO-Now?
A: Both streaming services offer the same content. HBO Go is for individuals who have an HBO cable subscription. HBO-Now costs $15 and is for those who do not have an HBO cable subscription.
Q: Can I Watch Game of Thrones on HBO-Now?
A: Yes. New episodes are available on HBO Now at the same time they appear on the cable channel.
---