Disclosure: Privacy Australia is community-supported. We may earn a commission when you buy a VPN through one of our links. Learn more.
6 Best Website Builders in Australia (2023)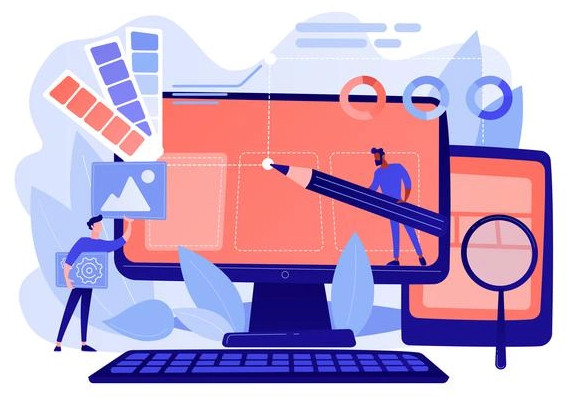 These days, the web is the place to be, connecting customers with products and people to the world. Part of getting a spot on the web is setting up a website, one that has all your key elements and attracts surfers.
With a website builder, even those who are not well-versed with technology can create a website and get it live in no time, making them a useful tool to have.
Check out our list of the best website builders to create breathtaking sites for desktop and mobile, even if you're on a budget.
Table of Contents:
What Is a Website Builder?
---
A website builder is a program that allows users to create a website quickly and easily. The platforms typically feature a dashboard, filled with drag and drop options to make building a breeze and web page templates to build a full faceted website in no time at all.
Most platforms work both online and offline, leaving builders to add elements and other software to their website at any time from anywhere.
How We Chose the Best Website Builders
---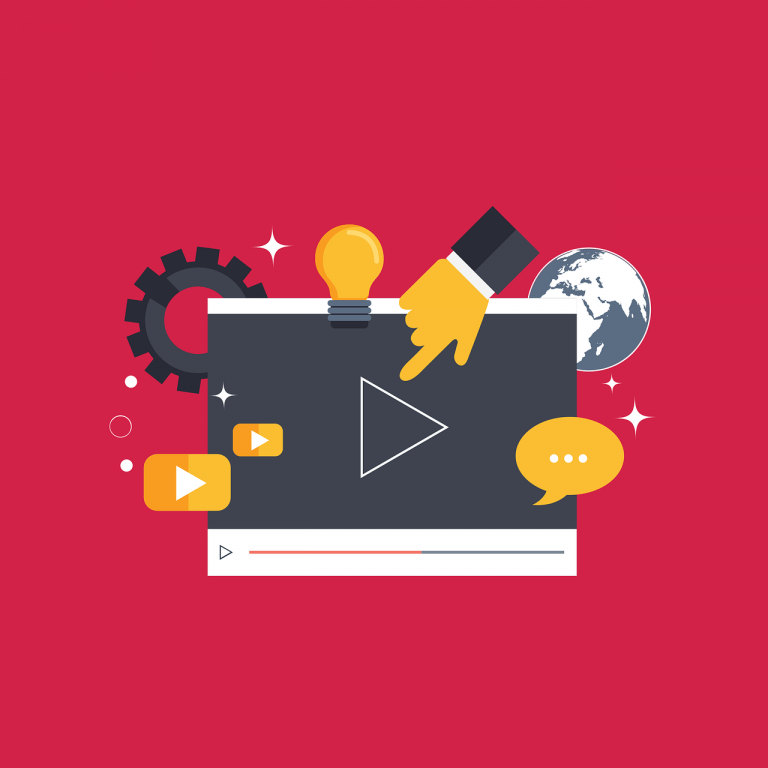 When on the hunt for a website builder, you're likely to notice the large number out there on the web. While sifting through some of the best, we started to see a trend, learning that there were a few elements that each of them had in common.
When we choose our top website builders, here are a few key elements that we looked for.
Usability
The one thing all builders want (both rookie and experienced) is an easy-to-use platform. Your platform will determine how simple it is to build your website and how fast you can get it done.
Speed
Not only do you want a website builder that allows you to be creative, but you also want one that loads quickly. Check out speeds so that you don't have any hassle and can do away with any downtime in the process.
Reliability
You want your website builder to have solid reliability, meaning that it will be up and accessible more often. Check out the uptime guarantee and see what different builders have to offer.
SEO Tools
If you haven't heard of SEO, you must be living under a rock. SEO determines your website's position on the web, making it extremely important. The best website builders out there will have SEO tools to help you get a better position on the web and keep your website running to get you max exposure.
Templates
Website designing can be difficult and, without a website builder, requires that you know a bit of coding. Using a template, all of the designing is simple and typically just takes a few clicks and a few tweaks to set up how you like.
Technical Support
Technical support is there when things aren't working properly or if your website is down. Make sure that the website builder you choose has solid technical support, which includes extended hours, multiple contact options, and positive reviews.
The Best Website Builders on the Web in 2023 🔝️
---
Now that you know what to expect from a solid website builder, it's time to get acquainted with some solid examples. We've done some digging around the web and now have a list of 6 of the top website builders for 2023. Check out their features and pros and cons, finding the one to use to create your masterpiece.
1. Wix – Our #1 Pick for Best Website Builder of 2023
---
Key Features:
500+ themes to choose from
Free domain + unlimited bandwidth
Useful automation tool
Advanced tools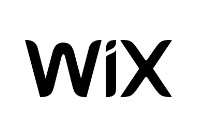 Pros
User-friendly platform
Economically priced
Tons of tools to get the website you want
Automated website builder available
Cons
Customer care is mediocre
When it comes to website builders on the web, Wix gets the number 1 spot hands down. They have a ton of building tools, all of them set up to help users of all technological savviness build their perfect website. From desktop versions to adding special features that are compatible with today's top mobile platforms, Wix has it all.
Widgets are abundant and adding them to your website is quick and simple. Users can choose from a long list of templates, all of them perfect for adding the perfect final touches to your website. Lists included those for business websites and even personal blogs, just to name a few.
One of our favorite features is their drag and drop feature, which allows users to edit their website simply by clicking, dragging, and dropping to their preferred place, meaning that there is never any coding to write up and run to get things done.
2. WordPress – Best Web Designer for Customization
---

Pros
Tons of plans that offer flexibility
Abundant template options
A long list of plug-ins
Perfect for beginners
Cons
There are a lot of updates that users will have to keep up with
WordPress also deserves a top spot on the list, earning its name as one of the most used website builders on the web. They have free web building plans perfect for those that want to create a website without having to spend a fortune.
Beginners and pros will love their templates, of which there are well over 1,000 to choose from. Browse and try them on for size, picking the one that represents your company or personal web page. All of their tools are open source, making it a great option to use to carve out the small details that make your website unique.
For designers that are looking for a challenge or beginners that are ready to take their knowledge up a notch, WordPress comes with tools to modify CMS, creating a full-featured website that works with both desktop and mobile and includes all of the most important parts of the website in the most user-friendly way.
3. Zyro – Most Secure Web Designer
---
Key Features:
Solid uptime guarantee
An editor that's simple to use
SSL certification included with all packages
Integrated logo maker, perfect for branding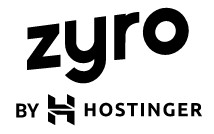 Pros
Great pricing
Beginner-friendly
AI-powered tools
Tons of integrations
Cons
Photo editing options are basic
No free options
Zyro's interface is great to look at and easy to use, filled with lots of powerful tools to help both rookie and seasoned designers create their perfect web page. While Zyro lacks a few advanced options that other web designers out their feature, all of those they do have are solid.
Their integrated SSL certificate is just the thing to help builders secure their websites, and their logo makers can help with branding. They also have some cool SEO tools, some of which will generate content and even write articles to help move you up on the top search engines.
Even though there is not a free option, Zyro offers great pricing that starts off as low as $2.90 per month. Even the most basic plan comes with great tools perfect for building websites, and users can add features as they need them to customize their experience.
4. Weebly – Best SEO Tools Available
---
Key Features:
Free options available
Social media integrations
Great SEO tools

Pros
Tons of templates to choose from
Solid customer care
eCommerce options and integrations
Cons
Limited with customizable features
For those that are looking to build a website where they can sell their product, look no further than Weebly. Their free options and wide range of advanced tools are just the things that eCommerce enthusiasts need to set up shop and start selling quickly.
With Weebly, users will find templates galore to choose from, along with social media integrations. All of these together can create a profitable selling experience, along with options to make websites compatible with all of today's hottest mobile platforms.
All users that sign up score have access to a free domain and access to customer care via live chats, email support, phone support, and more. They have a great uptime guarantee and even ensure that inventory is tracked with a built-in tracker for those who are looking for eCommerce options.
5. HostGator – The Web Builder with the Best Features
---
Key Features:
Amazing uptime
Perfectly laid out interface
Pricing is amazing
Templates that are bold and modern
Collection of royalty-free photos

Pros
Switchable themes
Beautiful template options
Pricing tiers that are affordable
Advanced features that make customization a breeze
Cons
No free options are available
No options to schedule blog posts
With HostGator, one of our favorite features is the switchable template. In case you get tired or just want a change from your current setup, all you'll need to do is switch up the template and voila, you've given your website new life.
They have strong uptime and feature a long list of advanced features that are there to help users create the website of their dreams in no time. From royalty-free photography to their gallery of cool and modern templates, users can create dazzling websites, all of which take little to no time to build.
While there are no free plans available, users will find that prices are excellent and affordable, even those that come packed with advanced features. Customer care is a breeze to get a hold of, and users can create an eCommerce website that accepts payments starting from the lowest pricing tier.
6. Squarespace – Best Website Builder with Unmetered Storage
---
Key Features:
All plans come with a free domain
SSL certification included with all plans
No limits on storage or bandwidth
Perfect for eCommerce
Pros
Great pricing
Perfect for bloggers, businesses, and eCommerce
Highly customizable
Easy app integrations
Cons
More complicated interface
Using Squarespace might take some getting used to, though we promise it will be worth it. On top of the list of reasons including the fact that this website builder offers solid features with their base package including an SSL certification and a free domain.
They also offer a useful feature that saves all changes and creates backups, making sure that if there is a deletion of some issue with the page, there is a sure way to retrieve it. The platform sections off all different pages of the website, making it simple to keep organized when making changes to the integrations and appearance.
There is a little something for every kind of website, including businesses, bloggers, personal pages, and even eCommerce. Those that have a Squarespace can make changes to their webpage and automatically add updates of those changes to social media accounts for easy advertising and promoting.
Choosing your Perfect Website Builder: Buyer's Guide
---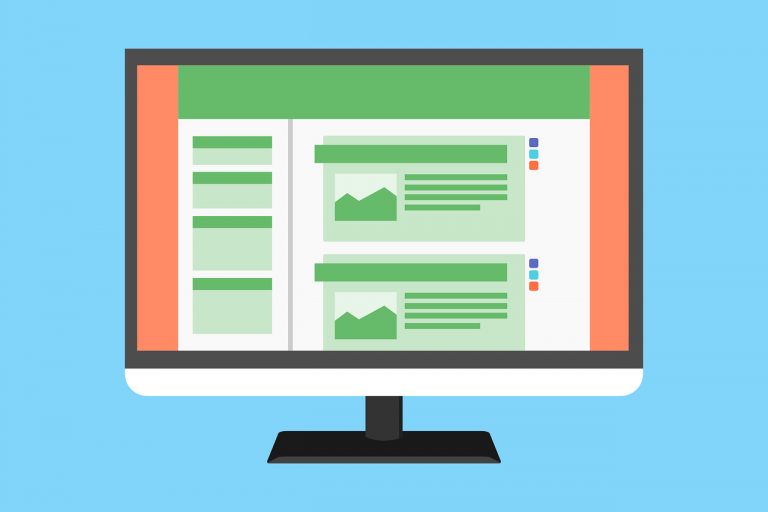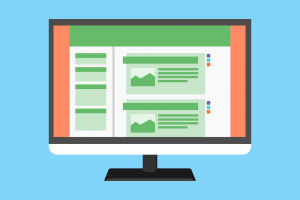 If you've been wanting to create a webpage, you've likely scoured the web looking for ways to do it. A lot of users out there get the wrong idea that website builders have to cost a fortune or they have to have coding experience to use them.
Both of those assumptions are wrong, mostly thanks to website builders. The need to create a great and professional, fully functioning website is high, which is why you can find services of all kinds.
Before choosing the one for you, consider these key things to find the best one for you and your business.
Your Focus
There are all kinds of website builders on the web. While many of the best ones feature multiple options when it comes to building websites, others are geared toward one area. Before you start to take off and shop, find your focus and only go with those that give you the tools and features that you need.
For example, if you're into eCommerce, you'll need tools that offer built-in shopping carts, a checkout page, and iron-clad security to ensure that your customer's data is safe. On the other hand, if you're trying to create a blog that's focused on your interest, integrations like social media sharing, beautiful templates, and the ability to switch templates are all features you want to look for.
User Friendliness
For those without a lot of coding or technical website building experience, the easier a platform is to use, the better. The last thing users want to deal with is complicated features that are difficult to set up, which is why taking a look for those that are easy to use is recommended.
If you're new to the entire experience of creating a website and are unsure how your experience will work out, be sure to go with a website builder that has a simple platform, templates, and technical support that you can get a hold of around the clock.
Mobile Sites 📱️
These days, more surfers access the web with their mobile phones than ever before. It's because of that that users need to make sure that they have a mobile version of their site that's compatible with mobile platforms. Many of the top website builders out there come with mobile building options, though you may find a few out there that do not. If you want to build a website that generates traffic, you'll need a site that works on both mobile and desktop.
Social Media Uploads
Social media is one of the top ways to advertise products on the web. Using social media, you can reach large audiences, make fun posts that drive traffic, and even toy with the possibility of going viral. The top website builders out there know that, and feature options to add content directly to social sites or to schedule posts to make things a lot easier.
If one of your top advertising tools is social media, consider choosing a website builder that has options like plug-ins and options to improve SEO content to get you on the map.
Tutorials 📝️
No one is an expert the first time around, especially those who have never dabbled in the world of website building before. If you're one of those who doesn't know much about website building, you'll want to find website builders with tutorials.
These tutorials are there to make life easier and even have both video and interactive forms to provide users with practice before they take off and start building. It can take some getting used to when it comes to creating detailed sites, which is why tutorials can come into save the day.
Your Budget 💵️
Just like with other business decisions, choosing a website builder should take your budget into account. While you can find free versions, some of them lack key features that can make your building experience better. It's better to look at all pricing tiers and plans, choosing one that comes with the features you need at a price you can afford.
You might be able to shop around and find website builders with more or fewer features, using them as a way to tailor your budget to the experience that you need. Make sure that whichever you choose, the website builder has the options you need, offer security, and doesn't charge you more than you can afford.
The Pros and Cons of Using a Website Builder
---
Before taking off and choosing the website builder that's perfect for you, read through these pros and cons. Consider if it's more of a positive move for your website needs or whether you should look for other ways to take up some webspace.
The Pros: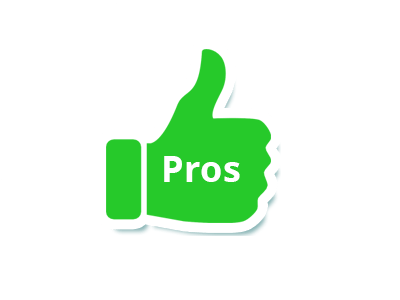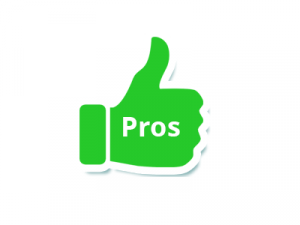 No coding required ✔️
It should come as no surprise that the top advantage that comes with using a website builder is the fact that no coding skills are needed.
Coding can get complicated, especially if you've never done it before. Website builders offer simple templates and design tools that anyone can get used to.
Fast and cost-effective ✔️
When you need a website fast and don't have a ton of funds, website builders are a solid option. Anyone can create a good-looking website in a matter of minutes, going live and getting up on the web in no time.
Simple to export ✔️
Business domains and web pages don't always stay in the same place. Still, when it comes to making changes and moving around the web, exportation can get complicated, throwing users for a loop.
Website builders are typically easy to export, coming with simple templates that are exportable to other platforms.
The Cons: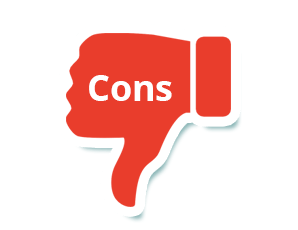 Lack of uniqueness ✖️
If there is one disadvantage that's above them all, it's the fact that there is less opportunity to be creative. Templates are cool but, there is a chance that another page will have the same layout.
Customers love to see new and unique websites, something that you might not get too much of with a website builder.
Not for all users ✖️
For the professionals out there, a website builder might not be the answer. Not that you can't make it work but, professional websites need a number of features and will work better only if those features are embedded. In the case of super professional sites, it may cost you more in the long run if you take shortcuts.
Slow loading times ✖️
While this isn't the case with all web builders, some of the free and low-cost options out there come with very slow loading times. In a world of fast-paced knowledge, a slow-loading website can cost your business and drop your reputation down a few notches.
There are some web builders with quick loading times, though you may have to go with a higher-priced plan to achieve it.
Using a Web Builder: Final Thoughts 💡️
---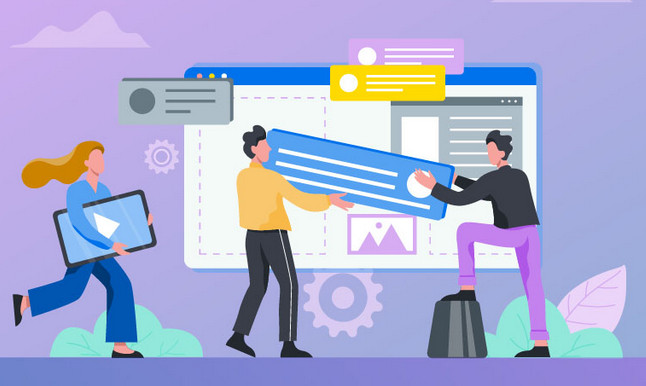 If you're still on the fence about using a web builder, it could be worth it to try one out and see how it works.
If you need a website fast and are looking for a cost-effective way to get one up and running, a web builder could be your best bet, giving you the opportunity to get prime web real estate faster than you thought possible.
---
You Might Also Like: