Disclosure: Privacy Australia is community-supported. We may earn a commission when you buy a VPN through one of our links. Learn more.
Best Antivirus Software for Mac (2023)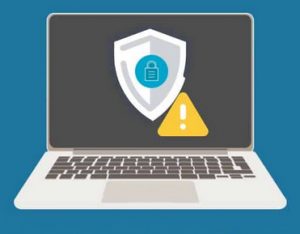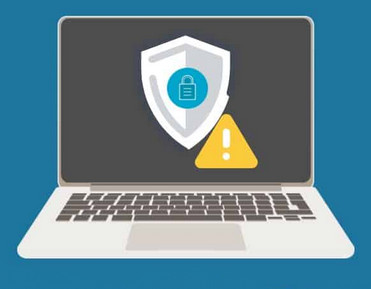 Macs are renowned for their solid build and sleek looks, known as one of the most-loved brands across the globe
Even though they boast about their security, users should still consider adding extra protection, especially those who connect to public Wi-Fi or browse all the time.
Finding an antivirus for Mac isn't difficult, but choosing one that's high-quality and worth every penny can be a challenge. There are hundreds out there and there seems to be new antivirus for Mac hitting the scene often.
That's why we've narrowed down the list of the best antivirus software for Mac, helping you choose the one that provides the protection you're looking for.
Table of Contents:
What's An Antivirus? 🤔️
---
There are some Mac users out there that consider their device to be safe. While iOS is said to be less prone to attacks, the increasing sophistication of attacks is no match for the system protection alone. That's where an antivirus can come in to save the day, filling in gaps left behind by your device's protection.
Today's antivirus software is filled with advanced security features that search for and prevent things like malware, ransomware, and even phishing attacks. Adding an antivirus to your Mac is a great way to reduce the chance of an attack that results in corruption of the system or theft of sensitive data.
It's also a great way to keep track of attacks, monitor and tweak online behavior, and report attacks to keep preventive measures evolving.
Best Antivirus Software for Mac in 2023 🔝️
---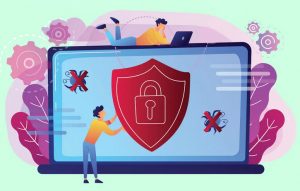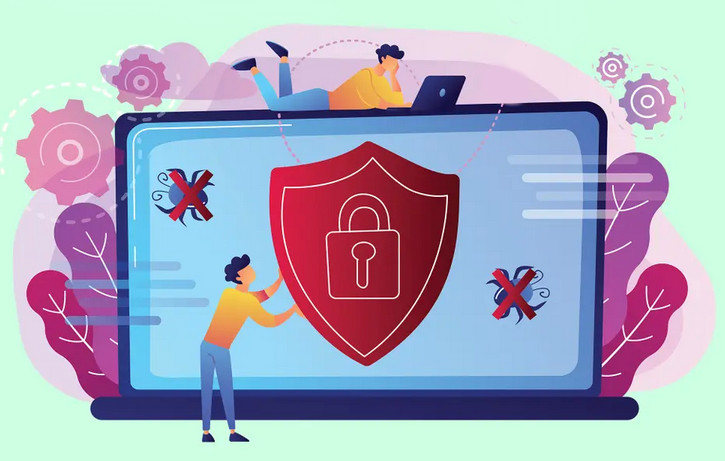 As we mentioned above, there is a ton of antivirus software out there. We've sifted through a lot of them and dug into their features, putting together a list of the top 10 that provides the perfect protection for Macs in 2023.
You'll find everything from free antivirus software to those offered for a subscription cost, all of which could be better or worse for you and your protection needs.
Check them out and see which one catches your eye, adding an extra layer of protection to your Mac for safer surfing.
1. TotalAV – Our #1 Pick for Mac Antivirus 🏆️
---
Key Features:
Affordable security solutions
Perfect for new users
Malware protection
Spyware protection
24-hour customer care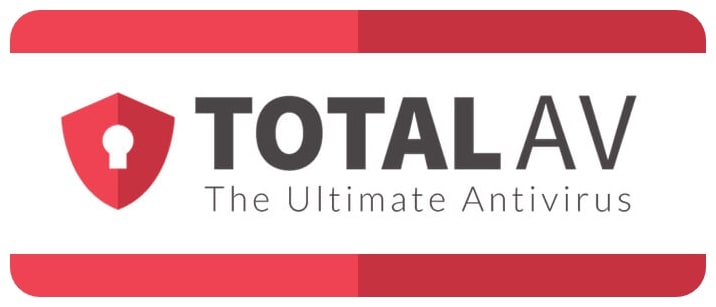 Pros
One of the top defenders against malicious URLs
Protection against phishing attacks
Short setup
Optional optimization
Full scans available
Antivirus starts free
Cons
Firewall protection is a paid feature
TotalAV has only been around for a few years and has already won the hearts of many of those online. Because they are so new, they hit the ground running, making their debut on the web with the most advanced features you can find to date.
All of their packages come with integrated VPNs, something that makes a world of difference for the protection of your Mac. They went out of their way to make sure that even the most rookie software user would be able to navigate the user interface, setting up the protection they'd like.
Starting off with an in-depth scan, users will have a look at exactly what's going on with their device. From phishing attacks to detection of malware, the scans are there to attempt to detect exactly what's going on with devices, helping them better secure them to ensure that there is no chance of a data breach.
2. ScanGuard – Best Malware Defender for Mac
---
Key Features:
Powerful malware guard
Ransomware prevention and detection
Spyware detector to prevent malicious downloads and links
Cookie cleaner
Password vault


Pros
Strong protection against malware and attacks
Lots of extra features
Interface that's super easy to use
Customer care and support that's super responsive
Cons
Lack of testing compared to the competition
ScanGuard's pricing and responsive customer care are just two of the reasons why they've been the buzz around the web lately. Advanced malware and ransomware protection are just a few of the advanced features that they offer, and the list seems to go on and on. For the features offered and the quality of their app, their pricing is competitive, giving them a true edge above the other guys.
The user dashboard is simple to use and comes with an application manager and a secure browser manager, helping to secure connections while browsing. The app monitors all startup programs and attempts to ensure that there are no malicious activities or programs taking place. Plus, all connections are made using a VPN, a feature that adds yet another layer of protection.
All packages offered come with an introductory offer that lasts for an entire year. With the purchase of a package, users have the option to get their money back in 30-days if the app does not meet or exceed their expectations. ScanGuard is compatible with all major browsers, which includes Safari for Mac users.
3. Bitdefender – Best All-Inclusive Antivirus for Mac
---
Key Features:
System optimization
Protection against ransomware
Access to a VPN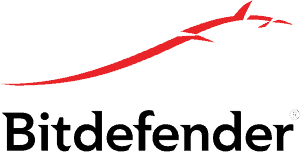 Pros
VPN is fast and secure
Additional protection with firewall
Installation is quick
Easy to use and configure
Cons
VPN access is limited
Scans take a bit longer to complete
Bitdefender's advanced protection options are part of the reason why they're at the top of many user lists. They protect against all of the most dangerous Mac attacks, including malware and spyware. They take protection a step further, adding protection to webcams, passwords, and more.
For the types of features offered, many would think that their services would be extremely expensive. However, that's not the case, as they are still one of the most affordable antivirus software out there. Even when purchasing a package, users have the option to add additional features if needed, using them as a way to customize their protection.
Starting with a scan, the software works to check several areas of the computer system. When alerts are detected, users are notified and the antivirus takes action, attempting to stop a breach before it can start. If there is any malware detected, Bitdefender will create a report in an attempt to prevent it from happening again.
4. Norton – Most Reputable Antivirus Software
---
Key Features:
Protection status update
Smart scan options to save time
Protection against malware and phishing

Pros
VPN without limits
Access to the newest mobile apps
Powerful firewall
Option to add automatic backups
Fraudulent website protection
Cons
Some features not available for Mac users
Norton has been a leading name in online security for decades. For Mac users, some features are limited, which is the only downfall when choosing Norton antivirus. They have a user dashboard that's full of commands and reports, allowing users to run scans when they feel like they need and check the status of their online protection.
Along with scans, Norton offers phishing protection and malware detection, both of which are necessary for today's aggressive online environment. They offer a firewall and a password manager too, giving users multiple layers of protection for their Mac computers. Their email feature works to filter out spam and other suspicious emails that have suspicious links and more.
As far as local antivirus protection, Norton uses a VPN. It's free to use, though some of the features are limited. Other advanced features offered by Norton include access to webcam security and dark web monitoring. When adding the software to your Mac, you won't experience a lower level of performance, enjoying all of the same features without having to sacrifice your computer's abilities.
5. AVG – Most Tested Mac Antivirus
---
Key Features:
Website rating
Phishing protection
The full scan includes malware and malicious URL blocking
Free advanced security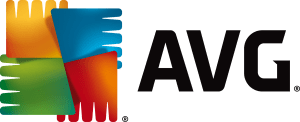 Pros
Highly tested with lots of positive feedback from testers
Scans remove malware
Lots of bonus security features are available
Free to use
Included website rating, perfect for protection while browsing
Cons
Scans run a bit slow
Fixes are only offered with paid subscriptions
From the dashboard on their account, users can take a look at their coverage and choose what to activate and deactivate. There, they will find options to run a quick scan, getting useful feedback about their protection and whether or not their device is sufficiently protected.
One of their top-performing features is their malware scan, which sweeps over the entire system and provides insight into whether or not there is an injection. They then take steps to remove the malware, keeping systems from crashing and information from being stolen.
When out on the web and browsing, users can enjoy access to secure browsers and take advantage of AVG's password manager, using it as a way to keep up with current passwords and keep them secure while logging into accounts on the web and through apps installed on all protected devices.
6. Avast – Best Feature-Packed Antivirus
---
Key Features:
Vulnerability scans
Website ratings while browsing
Powerful phishing protection
Real-time behavior watch for suspicious activity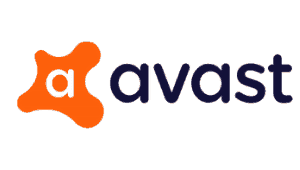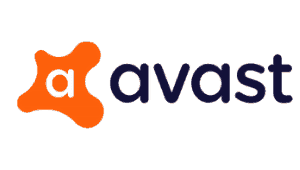 Pros
Notifications for all issues found
Simple installation
Easy to manage and configure
Access to advanced features with the free version
In-depth scans that search for malware
Cons
Fixes take a bit of time if needed
Scans can take long to find what's causing issues
Avast is a free antivirus for Macs that doesn't sacrifice quality to give users a cheap price. Included with free protection are a number of features, and options to add more are there if needed. Smart scans are available as well as more in-depth scans, both of them searching for activity or installations that raise a red flag.
When it comes to phishing, the technology goes out of its way to alert users and flags all messages with malicious links. Mac users can browse with confidence knowing that all websites are scanned and checked for safety before connecting with the device.
Users can choose to browse the web in different modes for more or less protection, including bank mode, Avast's SecureLine VPN, and even enjoy a disguised browser so that the chances of online attacks are reduced. It will even inspect Wi-Fi connections, ensuring that they are safe before connecting your Mac to a public Wi-Fi network.
7. McAfee – Best High-Quality Antivirus for Mac
---
Key Features:
Firewall included
In-depth vulnerability scan
Malicious URL blocking
Malware scan and protection


Pros
Compatible with all systems, including iOS
The firewall works well at preventing certain data breaches
New and improved user interface
Simple to set up
Easy to operate
Cons
Fewer features for Mac users
Scans are a bit on the slow side
McAfee offers packages of all prices, starting from $0 and going up to 59.99% per year. With their all-inclusive package, users will have access to sophisticated protection that provides a real-time look at what's happening within their system.
From running scans to notifying users of suspicious activity, this antivirus can do it all. When viruses or malware are detected, the McAfee antivirus will remove it, reporting it back to users in a report that shows what has been removed and what programs seem to be causing constant issues.
They have options that users can enable to prevent phishing attacks, plus block any unnecessary spam that pops up. Unlike some of the other antivirus software out there, that from McAfee offers users a firewall that's impenetrable, protecting them from zero-day attacks and brute force attacks while on the web.
8. PCProtect – Antivirus with Easy Setup
---
Key Features:
VPN included with all plans
Quick scanning speed
High-rated customer care
Included malware detection
Malware removal
Real-time monitoring


Pros
Installation is quick and simple
Setup and configurations take no time at all
Comes with firewall
New customers score promotional pricing for one year
Cons
Prices are high after the promo year
All user data is collected
From keeping protection high to managing files within a system, PCProtect can do it all. It offers users a VPN, a personal firewall, and even a real-time view of what's going on within their system. The ability to detect threats in real-time, alert users, and remove them is part of the reason why this antivirus is highly successful, catching suspicious activity before it can cause harm.
There are lots of options when it comes to choosing a plan, and even a free version that comes with solid features like file scanning, malware detection, and lots of internet protection features. Users can visit their dashboard for a look at all the things they need to add to their device to keep it protected in all kinds of situations.
PCProtect offers much more than just security, helping users get organized and stay that way. From checking files and keeping track of them to helping users improve their performance, they'll find all that and more when choosing PCProtect antivirus.
9. Kaspersky – Best Antivirus for Advanced Protection
---
Key Features:
Malicious URL blocking
Vulnerability scan
Protection from phishing
Advanced security features
Free version available

Pros
Solid protection from ransomware
Bonus scans for privacy
Improvement of performance
Customer care with extended hours and multiple means of communication
Cons
Types of scans vary and, if run at once, can take a long time
From scanning your device to making sure that it's updated, you can do it all with Kaspersky. Check out reports to see how your device is running and, if needed, launch a few programs to boost performance and speed up your device. For the free version, users won't find too many features, though they can add them on if they'd like or go with one of their affordable packages.
Users have the option to run a vulnerability scan to check out the health of their device, seeing if everything checks out or not. If there is suspicious activity detected, Kaspersky will work to resolve the issue and even report it to help prevent future malicious activity.
Kaspersky antivirus offers ransomware, malware, and phishing protection, along with protection from malicious links found in spam within their email. Scans are not the only way that they prevent attacks, also including a firewall that's meant to protect from the outside for an all-around shield from attacks.
10. Malwarebytes – Best Antivirus for Malware Protection
---
Key Features:
Full scans
Protection from exploits
Malware protection
Phishing alerts and scans
Monitoring of behaviors for detection and prevention

Pros
Scored high in tons of test
Blocking of malicious URLs
Quick full scans
Protection from malware and ransomware
Cons
No website rating feature
Malwarebytes makes scanning simple, equipped with all of the most useful features for an in-depth scan that's informative and useful. Detection is reported and kept track of for faster detection and prevention of attacks in the future.
From the interface, users can start scans, either running them at the moment or scheduling them for a later time. All scans look for malicious activity, and other tools search for phishing and ransomware. They provide layers of protection for each device, ensuring that the possibility of an attack is decreased significantly.
While surfing, users can take advantage of the URL blocking feature, not connecting to sites that are deemed unsafe or don't have proper SSL certificates.
Do You Need An Antivirus? 🔒️
---
The short answer to this is "yes." There is no software out there that is 100% prone to attacks, taking additional protection to decrease risk. The sophistication of hackers is increasing, and their form of attack is getting more aggressive, which could mean trouble for users.
Below, we'll take a look at Mac's protection and how an antivirus can help.
Mac's Protection 🛡️
Like most systems out there, your Mac has protection embedded in its system. All devices feature a Unix operating system, which has a solid reputation from its sister systems Linux and BSD. Apart from a robust system, MacOS also has Xprotect, which acts as an anti-malware scanner.
They also feature system integrity protection (SIP) which keeps a lot of the core parts of your system safe and protects vulnerable areas.
Adding a Third-Party Antivirus
Because of all the protection that Mac offers, you might be wondering if there is a need for a third-party antivirus. As we mentioned, there is no system that's immune to an attack, and every bit of protection helps.
An antivirus can come in and provide scans, email protection including phishing prevention, and even a deeper look into all programs to search for malware. 
Another key thing that most antivirus software does is create reports, which help to prevent future attacks from occurring. The more that systems detect and deal with attacks, the better that antivirus can stand up to more aggressive attacks.
Systems are constantly updating their security software in an attempt to prevent attacks. These updates typically increase security, though sometimes they can result in a vulnerability that leads to an exploit. In that case, all Mac users without additional protection could be affected, causing damages that could range from minor to serious.
Final thoughts 💡️
---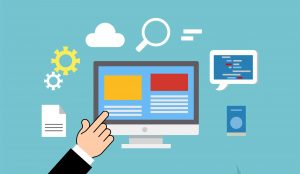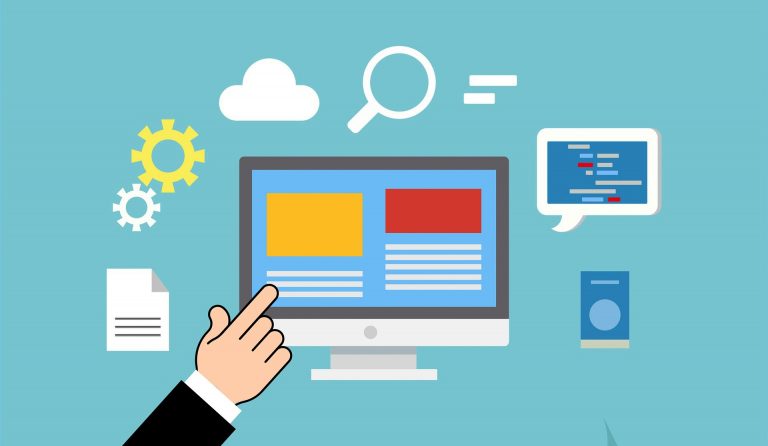 One of the key things to remember is that your Mac is not 100% safe. Though you might use caution with the websites you visit and take care to run scans often, there is no such thing as too much protection. A lot of users don't start to explore their options until it's too late, losing their data in the process.
To prevent attacks and ensure that your device has layers of protection, adding antivirus software for Mac is key. Users will not only get protection from the outside, but also throughout the system. With scans to detect malware, ransomware, and even phishing attempts within their email.
Today's attack surface is increasing and growing in sophistication. It's because of this that all Mac users should consider adding more protection wherever they can.
---
You Might Also Like: