Disclosure: Privacy Australia is community-supported. We may earn a commission when you buy a VPN through one of our links. Learn more.
Best ASX Tech Stocks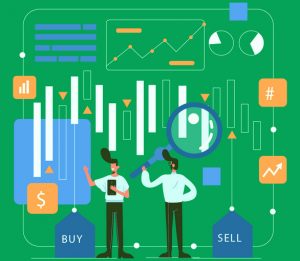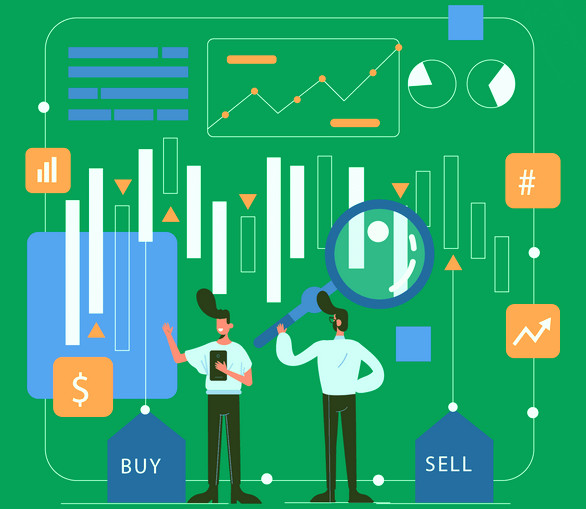 2022 hasn't been a good year for many of the economies around the world and especially the global economy.
As the world has reopened after the COVID-19 pandemic that shut down all of Earth, inflation has soared and businesses have had a hard time keeping up with the demand.
The supply chain has been disrupted and many industries throughout the world have suffered because of this. Demand has remained high, supply has remained low, and the price of everything has continued to go up and up and up, in Australia and beyond.
You would think that perhaps now is not the ideal time to invest your hard-earned money in stocks. However, that simply is not the case. The truth is that you should be investing in stocks right now, particularly tech stocks.
In Australia and beyond, technology stocks are the safest bet in a world economy that is constantly experiencing confusion and trouble with growth issues.
Table of Contents:
What Are Tech Stocks? ➡️
---
Any business engaged in the technology industry, which includes e-commerce, electronics, social networking, and even cloud services, is referred to as having a tech stock.
Similar to their worldwide counterparts, Australian tech stocks saw their share prices fall throughout 2022 and into 2023. This shows that Australia and its market hasn't been immune to the problems plaguing the world.
Why Tech Stocks? Why Now? 📊️
---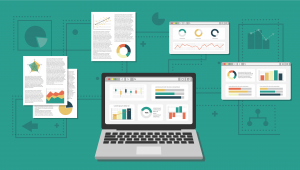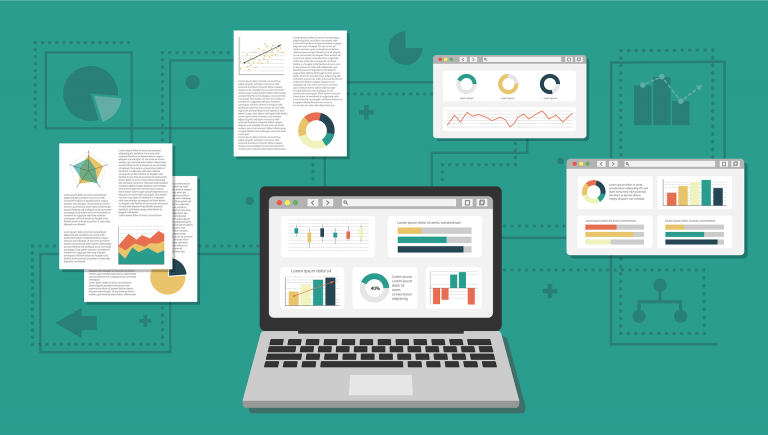 But this should always be remembered: although there have been rough times recently, tech companies are renowned for being resilient and are expected to perform better as market mood increases and investors get used to rising inflation and greater interest rates.
Some investors may view the downturn in tech companies as an opportunity to purchase them at a discount in the hopes that their value would rise over time. Keep in mind that past success does not guarantee future success.
In other words, there is no sure thing when you are investing in any sort of market. And there is no guarantee that these tech stocks will always be resilient and strong. But if you are hoping to get a return on your investment, even during these tricky financial times, then a tech stock in Australia would be the right way to go.
However, which ones should you invest in? As the tech industry has grown over the years, there have been more and more options for your investment. Now, in 2023, there are so many choices laid before you that making the right selection might feel downright overwhelming and frightening.
It doesn't have to be that way. Any Australian investor should look into these tech stocks if they are hoping to get into the exciting, prosperous world of technology stocks.
1. WiseTech Global
---
You have definitely heard a lot about the supply chain over the last year.
Numerous people have blamed this for all of the problems that are slowing the economies of the world. Indeed, the supply chain is a vital part of any business. It allows companies to collect products, ship them out, replenish them when they are low, and keep business moving.

WiseTech Global is a great Australian company to invest in right now because they are a crucial part of a healthy, robust supply chain.
They are a company that creates a platform for the automation of supply chain operations for various industries. They also have perfected the analysis of supply chains, too. That means that numerous organisations use WiseTech to basically perform the most important tasks of their business.
WiseTech has found great success all over the world. Right now, there are more than 170 countries using their software. Additionally, 24 of the top 25 freight companies that tower over the rest use WiseTech and 41 of the top 50 third-party logistics providers do too.
An important feature of any stock you invest in is how it's been adopted. Are companies actually relying on the company you are looking to put your money into? If not, you shouldn't have faith in them. The proof is in the pudding, as they say.
Right now, it looks like WiseTech Global is finding a lot of success and popularity throughout the world. That is why it's a smart investment for any Australian investor looking to buy into a tech company that will remain pivotal and growing in the years ahead.
2. Computershare
---
Some people are proud to support a company that is locally established and grown. There is a lot of patriotic pride in putting your money into a business that comes from the same country as you.

That is just one reason why Australian investors should put their money into Computershare. The company was started in Melbourne back in 1978 and is now one of the biggest IT companies in all of the country.
But you would be smart to invest in Computershare for reasons beyond your patriotic pride. The company provides a great service to a number of companies in Australia and beyond.
The business helps companies with multiple things, such as employee equity plans, corporate trust services, share registry services, and the maintenance of shares. In other words, this is a company that will always have work to do and will always have new customers to service.
Recently, Computershare has branched off into mortgages for American customers. It acquired LenderLive, a mortgage company that is starting to thrive overseas. The fact that Computershare is diversifying its goals and abilities and services make it all the more attractive to investors.
3. Xero
---
Xero has blossomed into a huge company all over the world and it's one that you have likely heard of already, even if you don't invest in tech stocks or really know much about technology.
Perhaps that is the first and biggest sign that you should be putting your money into this tech stock.
Xero creates cloud-based accounting for business and bookkeepers in various industries. The thing that is so great about Xero is that it is easy to understand and easy to use, which means it has been adopted by many companies, including small businesses in Australia and beyond.
The company has also been on the forefront of automating accounting and bookkeeping tasks that used to be handled by hand. Again, this is pivotal for small businesses that don't want to waste the labour and the time of doing everything the old-fashioned way.
Over the years, Xero has integrated these great features and cutting-edge technology with thousands of third-party apps that has made their apps more functional and even easier to use.
The bottom line about Xero is that it's successful – very successful. It now boasts more than 3 million subscribers in multiple countries, from Australia to New Zealand, the United Kingdom, and beyond. It has shown incredible growth in only a few years.
Through thick and thin, Xero has found a strong base of businesses both big and small that have grown to trust the company. That is all the more reason why you should invest in this tech company in 2023 and beyond.
4. Block
---
You might not have heard of Block but you have certainly heard of the company's founder.
Block was started in 2009 by Jack Dorsey. For those unaware, Dorsey is also the co-founder and former CEO of Twitter. He is a giant in the tech industry.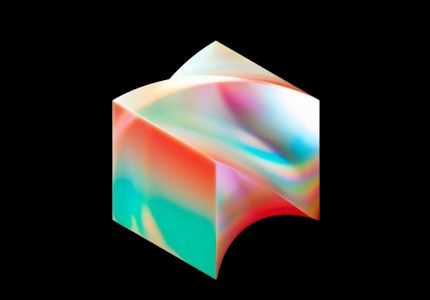 From Australia to America and beyond, Dorsey is known as an innovator and disruptor who constantly has his finger on the pulse of the tech world and is aware of the next big thing.
Block is a company that targets multiple businesses and consumers and provides them with payment brands that make shopping, selling, and checking out purchases so much easier. You have likely heard of some of these: Square, Cash App, Afterpay, and more.
Block has also created a decentralized finance platform TDB, which is currently being used by successful music streaming service Tidal and web hosting giant Weebly.
Afterpay is the latest acquisition for Block, which completed in January 2022, raising the value of the stock and making it an even more promising and growing company. That opened the door for more than 3.5 million active customers in the US and 3.1 million in Australia to use the app.
Block is becoming a central part not only of purchasing and business, but also streaming too. Both of those industries are tech ideas that are sure to last for a long time. That means they will always be thriving. Block's focus on what's latest and greatest and on the cutting edge makes it all the more attractive and right for your investment money.
5. NEXTDC
---
In this modern age where technology is so important, data is king. Without a flow of space for data, companies are not set to succeed. Lacking a big amount of data is the fastest way to make a company flounder and fail.

NEXTDC helps with all of that because it is a provider of digital infrastructure. The company, which has nine data centres across the country, is home to more than 700 clouds, networks and speciality services.
They can help a business set up and run its own cloud service and digital infrastructure. You cannot run a company with data, as mentioned above, so NEXTDC's importance is only growing.
The thing that sets NEXTDC apart from many other companies is that it works in tandem with companies, big and small, and creates a tailored plan for the business that is requesting its services.
The tech company is winning fans all over the country. It received the award for best Australian Data Center Service Company of the Year from Frost & Sullivan, a trusted name in business and customer satisfaction.
We don't know what the next big thing in the tech world will be but we do know that, no matter what, it'll rely on a lot of data. That is what makes NEXTDC a very smart bet when you are investing in the Australian tech sector.
6. Altium
---
3D printing is becoming all the rage and has grown in popularity over the years. With a 3D printer, you are able to take a vision and convert it into reality from the comfort of your own home.
3D printing has been a great benefit for many businesses. Beyond artistic endevours, 3D printing allows companies to create products and tools and mechanical items that are pivotal to the growth and success of their companies.

That is what makes Altium so special. It has created an interface for 3D printing. The company has made a pitch to engineers and designers and has found great success in that field.
The company states that it is growing by 6,000 new clients every single year, which is leaps and bounds when you think of the world of 3D printing. Those numbers could only grow in the years ahead because 3D printing will become more popular and more beneficial to companies of all types.
People who are starting to get into 3D printing need to rely on a sure thing, and Altium is as close as one can get to a sure thing in this industry. That means that Altium has plenty of room to grow and find more business.
7. Iress
---
Iress is a big name in the financial services industry, which means that it will be a very consequential and important company for many others for years to come.
From financial advising, trading, market data, and investment management, Iress has its hands in many pots and provides many services.
The thing that sets Iress apart from many other companies like it is that it has a wide reach and is not involved in many different parts of the world. North America, Europe, Africa, and the United Kingdom are a few of the territories where Iress has planted its flag.
With Iress, you get a slew of important services and you also get a company that is located all over the globe. That makes an investment in Iress look like a smart call, especially with all the room the company has to grow in the years ahead.
8. Link Group
---
Link has been around since 2005, when it was founded in New Zealand as a record-keeping technology company. Since then, it has blossomed into one of the most popular "information solutions" businesses in the world.
Link has become incredibly popular over the last few years, and now has operations in India, South American, South Africa, the United Kingdom, Europe, and right here in Australia.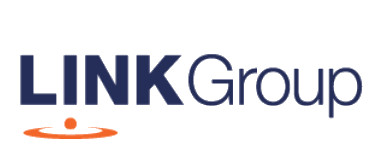 That amount of growth in less than 20 years is very exciting and very enticing, and that's what has made the company grow by leaps and bounds on the market. Because of the belief in investors and the support from clients, Link Group is now the biggest provider of its services here in Australia.
In our home country, Link works on Australia's superannuation administration industry, which powers one of the largest pools of pension funds on Earth. But that's not all Link does in Australia, it also manages funds and the banking sector too.
Link Group has ballooned into one of the most important and proven businesses over the last two decades. Investing it makes perfect sense. It has already survived a recession and pandemic, which means this tech company will likely survive the troubled economic times we are in right now.
9. Technology One
---
All businesses need financial software to survive and thrive. But they aren't the only ones who need this type of tech. Governments, both big and small, need the same. And that is where Technology One comes into the picture.
The company makes financial software that can keep a company afloat and keep a government's budget healthy and strong and easy to monitor, analyse, and adjust.
The company has its roots here in Australia and actually got started with its first product, FinanceOne, all the way back in 1991. It has survived through the best and the worst times. It now operates a huge research and development centre here in Australia and has a team of more than 400 forward-thinking developers on the payroll.
Technology One has found a great niche that will always be needed. There will never be a time when governments and businesses don't need financial software. During the past, present, and future, there will be numerous outlets that need the services Technology One provides.
10. Dicker Data
---
From hardware to software to cloud services and beyond, it feels like Dicker Data does just about everything in Australia. It really does provide many various services.
But the best thing about what Dicker Data does is that there is always a company – or multiple companies – that need Dicker Data's hard work and products.
The company now has more than 6,000 exclusive partners throughout the country. Their portfolio now includes brands such as Dell, Hewlett Packer, HP, Lenovo, Microsoft, Cisco, and more.
The connections that Dicker Data has made is the biggest endorsement it can get. The companies that Dicker works with are huge and major corporations in every country they are established in. If you trust Dell and Microsoft and their investments, you should trust Dicker Data.
The Benefits of Buying Tech Stocks 🔎️
---
Increased Profits. By purchasing tech stocks, investors can raise the risk in their portfolios and boost returns. Although risk is unavoidable, investing in rapidly expanding IT companies is a very efficient approach to increase returns in an economy with low interest rates.
Advancement. On the leading edge of innovation are tech corporations. Gains from innovations that influence the technology and internet goods that customers use every day can be shared by shareholders. It's a great feeling – and a smart investment – to be part of the cutting edge.
High Demand. More than 20% of tech businesses currently make up the American S&P 500 index. The annual inflow of billions of dollars into index funds contributes to the shares of the biggest tech companies continuing to expand year after year. There seems to be no signs of slowing.
The Perils of Buying Tech Stocks ➡️
---
Minimal Dividends. The majority of tech firms pay very little in dividends. The average dividend yield for tech businesses is less than 2%. Many of these businesses forgo dividends in favor of investing in their continued expansion.
Largest gains might have peaked. The optimum opportunity to buy into the top tech companies may have already gone due to their rapid expansion. By investing in smaller businesses, buyers could be able to earn larger returns, but doing so comes with the danger of not being able to predict which companies would be the biggest winners.
Disruption. When businesses are innovative they can make significant profits, they also run the risk of having their operations disrupted by new competitors who have a greater game. The tech world is filled with companies who have been the next hot thing only to then flounder when the new, hotter thing comes alone.
Changing Regulations. When something goes wrong, regulators have the power to quickly alter the environment for developing technology. New rules and regulations that may obstruct the development of tech companies in the future are passed as a result of data breaches, revelations regarding data collecting, and other news.
Why Invest In Tech Stocks 💰️
---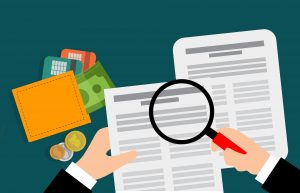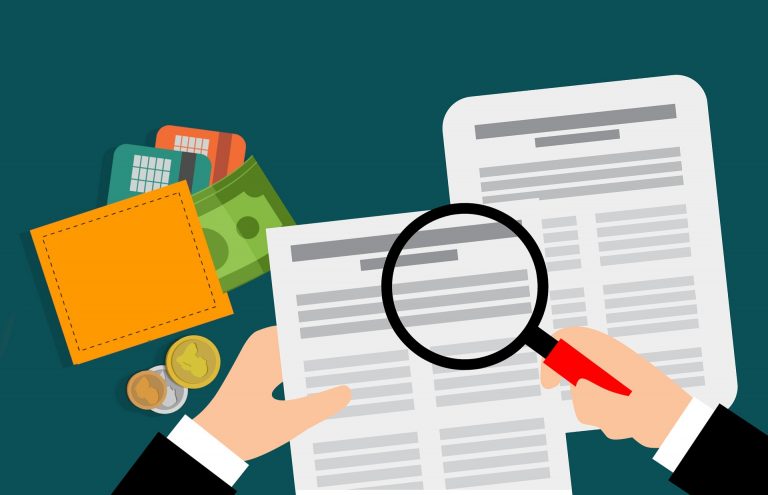 Investing in anything is a little frightening right now. The truth is that we don't know what the future holds for our economy or the economies around the world that affect us.
However, it is also a smart time to invest because you know that eventually this storm will pass. The economies of the world will recover, inflation will eventually be under control, global conflict will limit, and things will take on a tone of normalcy again.
When that time comes, you will have wanted to be proactive and smart with your investments, laying the groundwork for a booming financial future. Investing in Australian tech stocks is a great way to do that. This is an industry that is always needed, always growing, always enticing to investors.
Tech stocks are not hard to find, but the right ones are. That is why you should pay close attention to our list above.
---
You Might Also Like: