Disclosure: Privacy Australia is community-supported. We may earn a commission when you buy a VPN through one of our links. Learn more.
Best Buy Now Pay Later Services in Australia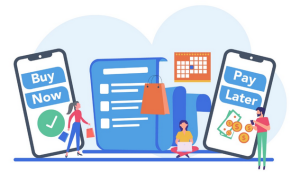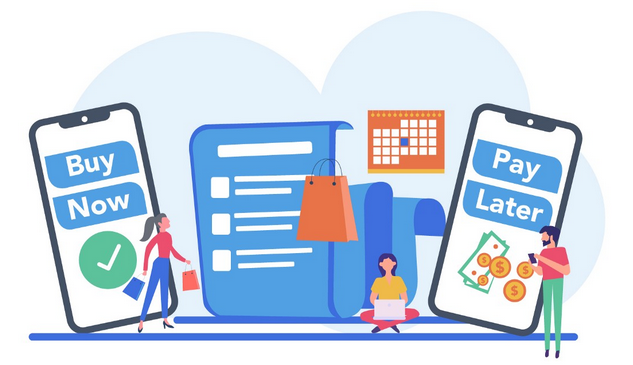 According to the results of a recent study conducted by Mozo, 42% of Australian BNPL users have an account that has been active for three years or more.
In recent years, Buy Now Pay Later (BNPL) has risen in popularity as a convenient payment and online shopping option for many Australians.
In Australia, a number of companies provide BNPL services. Like any new financial invention, it is vital to understand all the ins and outs before signing up for BNPL, but if used wisely, it may be a beneficial budgeting tool.
Learn about Australia's top buy now pay later services, how to join, and account management advice
REMINDER: These are our helpful guidelines. Please use your own good judgment when it comes to matters of finance; we are not qualified to offer advice in this area.
Table of Contents:
Reviews – Best Buy Now Pay Later Services in Australia 💳
---
Let's have a look at some of the top BNPL services on the market, to protect you from over-exposure in the increasingly digital world…
1. ZIP 🃏 – Leading Buy Now Pay Later Service in Australia
---
Zip*, a colossal BNPL, serves over 2 million Australian and New Zealand residents and may be used at tens of thousands of brick-and-mortar and internet stores.
Regular users may use Zip Money for purchases between $1,000 and $5,000, while Zip Pay is accessible for transactions between $350 and $1,000.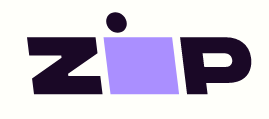 All in all, while there are no fees or interest associated with using Zip Pay, Zip Money sometimes charges new clients an origination fee and a variable interest rate of 21.9% per year. after the first interest-free period of 3 months (which the store can choose to extend).
Pay for either service on a weekly, biweekly, or monthly basis, and Zip won't charge you their $7.95 monthly fee if you pay off your amount in full every month. Add Zip to Apple Pay or Google Pay for convenient in-store and online purchases everywhere Visa is accepted.
Keep in mind that you can only have $2,000 on your account. You'll need to make four regular biweekly payments. Also, there is a $10 late charge.
2. Afterpay 🃏 – Runner-Up Buy Now Pay Later Service Australia
---
With certain protections against fraudulent purchases, users of Afterpay, Australia's largest Buy Now, Pay Later service, have access to tens of thousands of retailers around the country, both online and in person.
A single purchase may be broken down into four interest-free weekly payments for Afterpay subscribers. A user-friendly app facilitates in-store and remote purchases, order management, payback alerts, and merchant discovery.

If you book your trip or experience through Afterpay, you may be eligible for special savings. Currently, if you recommend a friend and they make a purchase, you both save $30.
3. Pay in 4 🃏 – Elite BNPL Service
---
With the possibility of making purchases in a foreign currency, BNPL buyers may spread the cost of an online purchase across four weekly instalments without incurring any interest charges.
Pay in 4 is supported by PayPal, so you receive the same security and buyer protection as you would with PayPal, and it can be used with millions of online and international retailers.

In addition, current PayPal customers never pay any additional fees, either to join or to use the service.
4. Klarna 🃏 – Standard BNPL Service
---
The Swedish company Klarna launched in 2005, and in 2020, with the support of CommBank, it became available to online shoppers in Australia.
Klarna's 'one-time card' function, which may be used at any retailer, has a maximum spending limit of $1000 and is a distinguishing feature.
Four equal payments, due every other week, may be made on a large purchase. As an added bonus, the app lets you monitor prices so you never have to pay full price and provides you with special discounts and prizes.
5. Payright 🃏 – Popular BNPL Service
---
With Payright, a BNPL loan option, you may divide a large payment (up to $20,000) into manageable monthly payments without incurring any interest.
Payright will verify your credit as a result to make sure you can afford to pay back the loan.

You have the option of making payments every two weeks or every month, with a repayment period of up to 36 months. Account creation charge (maximum $89.95) may be required, depending on the total purchase amount. A monthly account charge of $3.50 and a processing fee of $2.95 are applied to each payment.
You will not be charged more than $200 in the first year of your plan for any setup, recurring, or processing costs.
6. Brighte 🃏 – Home-Renovation BNPL Service
---
Installing solar panels, batteries, or renovating the kitchen and bathroom may all be paid for with this interest-free plan, which is offered to homes in Australia.
There are no payout or early repayment fees with Brighte. Borrowing limits for homeowners are up to $30,000.

Your biweekly payments include a $1.50 administration charge and a $4.99 late fee (maximum $49.99 per year) to maintain your account.
7. NAB Straight Up 🃏 – Everyday BNPL Service
---
What you need to know is that the NAB Straight Up card may be used for purchases everywhere Visa is accepted and there will be no interest charged.
Each of the three credit limits ($1,000, $2,000, and $3,000) has a corresponding minimum monthly payment and set monthly cost ($10, $15, or $20, respectively).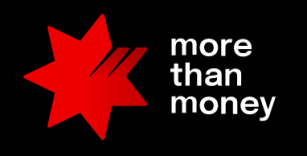 If your account balance is zero at the end of the billing cycle, you will not be charged the monthly maintenance cost. You may make purchases from any country in the world without worrying about extra charges, and there are no penalties for making a payment late. Online applications get a response in under a minute.
8. AMEX 🃏 – Low-Rate BNPL Service
---
What you need to know is that the AMEX Low Rate card offers up to 55 days of interest-free financing if you pay off your debt in full every month.
With Plan it, cardholders may spread out their monthly payments at 0% interest rate per year, and the usual purchase rate is a low 8.99%. interest for a certain amount each month.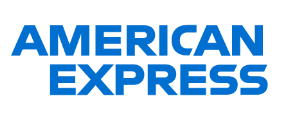 The foreign currency margin is 3%, and the late payment cost is $30. To qualify, you need to be 18 or older and make $50,000 per year or more.
9. Humm90 Mastercard 🃏 – International BNPL Service
---
Important information: there are several methods to avoid paying interest on a humm90 card. First, up to 110 days of interest-free financing on qualified purchases is available if the amount is paid in full each month.
In addition, if you spend more than $250, you may convert your purchase to an interest-free instalment plan with payment spread out over 9, 12, or 15 months for a charge equal to a percentage of the purchase price.

If you fail to make the necessary repayments for any choice, the unpaid amount will return to the purchase rate, which is now 23.99%, thus it is important to set up automatic payments with this card.
Free insurances like price and purchase protection are also provided, and there are no additional expenses for making an international purchase. The cost is $99 per year.
Other Top Buy Now Pay Later Services in Australia 💳 (2023): Alternatives…
---
Did none of the providers on this list seem right? Here are other options in AU:
✔️ Openpay ensures regular, recurring payments every two weeks. You may sign up at the online checkout, at the shop, or via the App. The plan durations are between 1 and 24 months. Use the app to keep tabs on your payments and partner purchases. There will be no interest, but there may be a cost for managing the plan and another for setting it up.
✔️ Bundll, often known as "the debit card on steroids," allows its users to "Buy now, Pay Later" at any merchant that accepts Mastercard. Your Bundll digital Mastercard (Best Virtual Credit Cards in Australia) purchases are interest-free for 14 days. You may either pay in 6 equal instalments every two weeks or Snooze your payments for an additional two weeks. After a 24-hour grace period, a $10 late payment charge will be added to your account and service will be terminated if payment is still outstanding.
✔️ The maximum amount you may borrow with either the Small Things or Big Things Humm account is $2,000, with payment terms of 5 or 10 months. When purchases are split into 10 or more instalments, there is a monthly cost of $8, plus a late payment fee of $6. There is also a $35-$60 one-time account setup cost associated with opening a Big Things account.
✔️ 10 weekly payments with no interest using Latitude Pay. You may pick the date of your payments and up to a thousand dollars is allowed in your account. If you are late with a payment, there will be a $10 charge added to your balance.
✔️ Unlike the traditional lay-by system, BNPL LayBuy allows you to acquire your desired item immediately while spreading out the payments over a period of six weeks with no interest charged. If a prearranged payment is rejected, a late charge of $10 will be assessed. You may choose to either shop online or in-store.
Set up a Pay It Later account at checkout, then shop as usual at your favourite retailer before making your first payment. You have four weeks to pay off your purchase, and like other BNPL services, there is a $10 late charge if you are late.
Best Buy Now Pay Later Services in Australia 💳 (2023): What is BNPL?
---
Customers may make a purchase in a store or on the web and pay for it over time with no interest by using a buy now pay later service. Customers may make a purchase in a store or on the web and pay for it over time with no interest by using a buy now pay later service.
It might come to your surprise that this idea is not original… You may be familiar with the concept of a "lay-by," in which you make two or three payments toward the purchase of an item and do not take possession of it until you have paid in full.
Customers who utilise BNPL services, in contrast to those who use lay-by, get their purchases immediately and pay back the service provider, rather than the shop, in instalments with certain protections if you're worried about hackers and data breaches.
How to Use BNPL 📚
---
If your application to a BNPL is successful, you will be given the option to associate your account with a debit or credit card. Once approved, you will get an account limit, repayment terms, and access to the app where you can manage your account and make payments.
Simply choose the Buy Now Pay Later option as your payment method at checkout to use it. You may be sent to the website of your BNPL if you make a purchase online. If you want to use it at a physical shop, you may need to utilise the company's app to make a purchase first.
Now that practically all major banks provide their own BNPL service, you may pay for many things online by only entering a virtual card number. You may use PayPal Pay in 4 by going through the conventional PayPal checkout process and selecting the "Pay in 4" payment option during the checkout process.
No matter which BNPL service you choose with, your payments will be debited on a predetermined schedule from the account or card you designate. It is possible to make prepayments to several BNPL institutions.
The Good and the Bad of BNPL ⚖️
---
You may be wondering whether there is more to BNPL than meets the eye since it seems like a useful payment option to have on hand. Like any other kind of credit, there are benefits and drawbacks to using Buy Now Pay Later that you should be aware of.
The fact that no interest is charged with Buy Now, Pay Later makes it an attractive alternative to using a credit card. In addition to being available to most Australians over the age of 18, it is also quite simple to join up for and be accepted for since most platforms do not need a credit check upon signing up.
Also, many BNPLs provide a mobile app where customers may make payments, examine their payment history, and make purchases. Users of BNPLs like Klarna and Afterpay may also earn rewards like vouchers and discounts at a variety of stores and access to special sales events.
The risk of falling into debt or other financial straits is there, however, with any kind of credit or "have now, pay later" option. It is also important to note that most service providers may assess a late payment fee if you are late with an instalment payment. The fee is calculated on top of your regular payment and ranges from $7 to $10 (depending on your BNPL provider).
You must associate a valid payment method (bank or credit card) with your BNPL account during registration. This implies that you must never miss a payment date and always have sufficient funds in your account to cover the required payment. If you do not pay the BNPL provider on time, you may incur a late payment cost and your bank may assess an overdraft fee.
Conclusion
---
How you want to make use of your BNPL account will determine which of these two options is "best" for you. The main BNPL providers are as follows:
Klarna is great for those small online shops
Brighte is a specialised service
NAB Straight Up card is often used for expenses
It is possible that a BNPL's instalment plan is what ultimately sways your decision to go with them for your loan. If you are paid every two weeks, for instance, a fortnightly payment schedule may work best for you. Take a look at our BNPL comparison if you are trying to decide whether Buy Now Pay Later business is right for you.
FAQs
---
How can I choose the most reliable Buy Here Pay Later service?
How you plan to put it to use is the key to understanding the answer to this question. Do you plan on using it seldom, like once a month? Do you plan on making smaller or bigger purchases with it? Do you prefer biweekly or weekly payments? What minimum withdrawal amount do you require?
It is up to you to investigate and evaluate several BNPL providers to choose the one that best fits your needs.
What is the BNPL later?
BNPL works nicely with almost any service that can be purchased online. However, bear in mind that not all BNPL services are recognized by online merchants, so double-check that your preferred BNPL payment method is approved before completing your purchase.
When and where may I make use of Buy Now, Pay Later options?
Although many Australian merchants allow Buy Now, Pay Later (BNPL) as a payment option, it is important to shop around before making a large purchase. Even if a store supports BNPL, it may not be compatible with every BNPL platform.
✔️ For instance, The Iconic exclusively accepts Afterpay as a payment option.Afterpay is widely accepted as a form of payment at both online and brick-and-mortar stores since it is operated by one of the major BNPL firms.
✔️ You may usually find BNPL alternatives while checking out (in-store or online) at most retailers.
✔️ Some BNPL businesses, however, including Klarna and Zip Pay, have the necessary infrastructure to enable users to purchase at any retailer.
What possible additional costs can I incur?
The answer to this question is dependent on the BNPL plan you choose. You will not be charged interest, but you will have to pay the following fees:
A monthly fee of $8 to $10 is charged by several BNPL firms that specialise in handling big orders.
If you are late with a payment, you will be assessed a late fee. If you continue to be late with a payment to a BNPL service, you may be subject to additional late fees.
When opening a new account, you may be required to pay a one-time setup fee.
Costs associated with arranging your purchase may be passed on to you in the form of a "service fee," which may be charged for more substantial outlays.
Interest may be charged on BNPL purchases made using a credit card if the cardholder fails to make the required minimum monthly payment. And if this turns into a pattern of behaviour for you, it might severely damage your credit.
How can I create a BNPL account, and what details are required?
Each Buy Now, Pay Later service will have its own unique set of account creation criteria, however we have compiled a list of the most often requested pieces of data below.
Valid photo identification showing proof of age above 18 is required.
Credit or debit card information to associate with your account.
Your contact information (email or phone).
Your name, address, and billing information.
A BNPL service could examine your credit as well. A BNPL account may be denied to you or your credit limit may be lowered if you have a low FICO score and a history of late or missed payments. Do not give up hope; it is feasible to raise your credit rating.
What is the legal situation with Buy Now, Pay Later?
The Australian Finance Industry Association (AFIA) released a "Code of Conduct" for BNPL platforms in January 2020, with enforcement beginning in March 2021.
The code includes the minimal requirements that BNPL businesses must follow, such as late payment costs, age limitations, and the handling of clients in financial distress.
ASIC, however, warns that new laws will be required as BNPL services expand. Beginning in October 2021, BNPL businesses will be subject to the regulator's "design and distribution obligations," which require them to determine how well their goods meet the needs of their target audience.
Minister of Financial Services Stephen Jones has announced that BNPL would be subject to government regulation beginning in June 2022.
Is it safe to Buy Now and Pay Later?
There are always safety worries when a brand-new form of digital payment enters the market. We will begin with the types of individual data obtained (How Much Does Your Data Cost on the Dark Web?).
BNPL businesses routinely test their software for vulnerabilities to ensure the safety of your personal information. Two-factor authentication necessitates the use of not one but two separate passwords, and is used by many services to keep their users safe.
What is Afterpay?
Launched in 2014, Afterpay has quickly become one of Australia's most popular Buy Now Pay Later services. Afterpay has over 3 million active customers in Australia as of February 2020, according to the company's most recent half-year financial figures.
How does Afterpay generate revenue?
In case you were not aware, there are no hidden or recurring costs associated with using Afterpay. Instead, the BNPL makes money via two channels: fees charged to retail partners and late payment fines assessed to clients.
According to the ASIC BNPL market update report for the 2018/19 financial year, 80% of Afterpay's income came from merchant fees, while the remaining 20% came from late payment costs.
How secure is Zip Pay?
Yes, Zip and its products are subject to several rules and regulations, such as the Privacy Act 1988 (Cth), which governs Australian businesses with a yearly turnover of more than $3 million and safeguards the privacy of people.
Zip Pay, like other BNPL firms, performs routine security maintenance checks, both in-app and online, to ensure the safety of the information you have entrusted to it.
Does using Zip Pay cost anything?
Zip Pay is not without cost, however it is cheaper than its competitor, Zip Money. Zip Pay does not charge interest on purchases, however there is a $7.95 monthly cost (which may fluctuate) for using the service. However, this charge is not applied if you maintain a zero balance.
---
You Might Also Like: