Disclosure: Privacy Australia is community-supported. We may earn a commission when you buy a VPN through one of our links. Learn more.
Best Pay in Advance Apps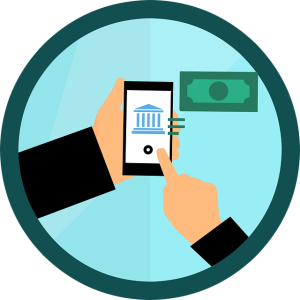 "Pay on demand" or "pay in advance" apps might be useful if you run out of money before your next paycheck arrives. Pay in advance is a new service that allows you to get your paycheck funds early for a little cost.
Pay for things like last-minute auto repairs or the month's worth of groceries and petrol with one of these short-term loans.
Although the fees are far lower than with a standard payday loan or business loan and there is no interest charged as with a credit card, you are still paying to have access to funds that are legally yours. And it may affect your capacity to save in the future, so tread carefully.
If you live in Australia or are a permanent citizen, you may be interested in learning about the six best payday advance apps Australia has to offer. These apps are also among the quickest pay advance apps in Australia, offering rapid cash advance alternatives and quick and easy online loan processing.
Table of Contents:
Pros and Cons of Pay in Advance Apps ⚖️
---
Pros
✔️ When you run into a financial emergency or unforeseen need that needs immediate cash advance and your paycheck is still days away, these rapid pay advance apps can be useful.
✔️ You may use payday advance apps in Australia in the same way you would use a pay advance app in the United States: to borrow money based on the amount of your next paycheck. A loan will be given to you for a certain proportion of that total.
✔️ Overall: unfortunately, not everyone has enough money to cover their essentials and any unforeseen crises that may arise. These applications can provide a quick, easy, and less credit-based alternative to traditional payday lenders. Apps that let you get a payday loan before your next paycheck may be preferable to overdrawing your bank account.
Cons
❌ Pay advance apps in Australia, like WageTap, are not regulated by the country's responsible lending rules in the same way that more conventional forms of borrowing are. Some providers have fewer legal safeguards than with conventional loans since the business is mostly self-regulated.
❌ Certainly not a long-term fix. If you need to borrow money, you may be able to find more affordable options. Credit unions and certain banks provide borrowers with access to low-interest, short-term loans with manageable monthly payments. It's possible to borrow the funds from a friend or family member and pay them back gradually.
❌ The borrower is then given a certain period of time — usually between 14 and 62 days — to pay back the principal, interest, and any other applicable costs. With some providers, there is the risk of additional fees such as late fees and interest charges if full repayment of the loan is not made by the due date.
How to Avoid Loans and Credit Card Fraud ☠️
Reviews: 5 Top Pay in Advance Apps in Australia 📕
---
MyPayNow App, Beforepay App, CommBank Pay Advance, WageTap App, WageStream App, MoneyMe App, and WagePay App are only some of the finest and most reliable Payday Advance Apps Australia has to offer in terms of pay advance personal loans and cash advance services. These loan request forms are available online around the clock, seven days a week, and they provide quick and simple access to low-interest cash loans with no credit check.
If you decide to use one of these apps to borrow money, be sure to include the repayment into your budget. It probably isn't the best option if you have to borrow money every time you are paid or rack up a lot of overdraft charges.
Keep in mind that proper awareness is key if you ever find yourself in a precarious financial situation. Taking all of this into account, we settled on five of the most competitive pay in advance apps available now. Now for the reviews.
1. Beforepay — Our Favourite Pay in Advance App
---
Ethical-lending fintech, Beforepay, is widely recognised as one of the top pay advance providers in Australia that offers a safe and affordable financial solution to help manage temporary cashflow challenges.
Beforepay's flagship product provides eligible customers with fast access to up to $2,000 of their pay, in advance, for a fixed 5% fee, with no interest or late fees.
The simple and transparent fee gives customers certainty and control over costs, making it one of the top pay advance apps in Australia.
Customers are also able to enjoy flexible repayments, with the option to spread out repayments across up to 4 instalments, up to 62 days from the date of the advance.
To access a pay advance with Beforepay, you will need to create an account via the Beforepay web or mobile app, connect your bank account and successfully complete an eligibility assessment and verification.
Once you've successfully verified your eligibility, you may be able to access up to $2,000 in cash in a matter of minutes. The limit of your advance will be tailored to your individual financial situation.
Use of Beforepay is easy and convenient, taking very little time and effort to unlock access to extra funds instead of waiting until your next payday.
The Beforepay app also provides free tools for budgeting and spending, whether you access a pay advance or not. The budgeting tool allows you to create a budget based on your spending, while the spending insights provides valuable information about your spending habits and upcoming bills.
Beforepay is available to most working Australians (subject to eligibility) who are aged 18+, have a regular pay schedule (weekly, fortnightly or monthly), and make at least $300 in income after tax each week, where Centrelink and other government benefits do not make up more than 50% of this income.
Beforepay may be more cost-effective than payday loans, which typically carry a set-up or establishment fee that is 20% of the loan amount, in addition to 4% of the outstanding balance every month.
2. CommBank AdvancePay — Runner-Up Top Pay in Advance App in Australia
---
There are a number of popular pay advance apps in Australia, but one of the most popular is CommBank advance pay. The "pay on demand" service is the first of the Big Four banks to provide a low-cost alternative to payday loans.
If you are a CommBank member and you have an unexpected cost come up or you just need a little bit of cash before you are paid, you can get a tiny portion of your pay cheque in advance through the CommBank app for a small charge.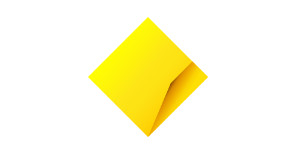 CommBank advance pay is a service that allows you to access the money you are expecting to be paid with before to your next paycheck. By providing a short-term facility that may be applied to your daily account as a temporary limit, CommBank functions as a payday advance application. A quick online application is all that's required. The range for this loan is $300-$5,000.
When it comes to Australian payday loan applications, CommBank is a top choice. Fast cash is available, often between $300 and $5,000. It's a one-stop shop for all your financial needs, including one of the easiest-to-use vehicle services for your customers. The interest rate you pay varies with the amount borrowed. The interest rates are more expensive the more money you borrow.
All in all, AdvancePay is a short-term overdraft solution. With a CommBank salary account, the application process is quick and easy, taking no more than one working day from start to finish. CommBank clients who qualify for the service will have access to it on an as-needed basis (i.e., not every pay period). This safeguards debtors from developing a habit of relying on high-interest payday loans.
If you need access to some of your pay before your next paycheck,* AdvancePay may be a more cost-effective option than traditional payday loans, which typically carry a setup fee of 20% of the loan amount plus 4% in monthly costs.
*They are still testing the waters with this service. The study's goal is to help CBA figure out how to reach a wider audience with the product in the coming months. Sign up to the main site to apply for a Payday Loan Apps Australia.
3. MyPayNow — Major AU Pay in Advance App Provider
---
If you are struggling to save money, one of the most popular pay advance applications in Australia is MyPayNow. With instant deposits, you may have the money you need to get back on track in as little as 60 seconds of each pay cycle.
This app programme is designed to take the amount of your payday advance directly from your next paycheck.

Your MyPayNow account is reloaded, and you are free to apply for another cash advance whenever you need one. Cash advances might range from $50 to $1,250 (up to 25% of salary). App and Centrelink provide quick $50 loans in Australia.
In total, MyPayNow lets you borrow 25% of your paycheck, or up to $1,250. There is a one-time fee of 5%. There are no sneaky fees or onerous interest rates. It also has a short processing time so you may get the money you need right away. Your subsequent wages will be deducted automatically to cover the loan repayment. This might be helpful for smaller purchases like petrol, groceries, or bills that aren't covered by buy now pay later services.
For a charge of 5%, MyPayNow allows you to withdraw up to 25% of your income, up to a maximum of $1,250. If you use MyPayNow and are authorised, the money might be in your account within the hour. Funds in excess of your limit will be held until the next pay period. You'll need a job to utilise MyPayNow, but the company won't bother your boss about it.
Don't forget that prepayment penalties will be applied to this loan. On your upcoming payday, we will deduct the amount of your advance from the bank account you have specified. In the event that you are late with a payment, you may make payment instantly using your debit card. If you don't pay before then, we'll have to take money out of your next paycheck. However, MyPayNow does not run credit checks, so there will be no impact on your score.
4. Wagepay — Low Rate AU Pay in Advance App
---
Wagepay app is another top payday advance app in Australia; it was created to improve the way people get paid by allowing them to access some of their salaries in advance.
It's one of the reasons why this app was chosen as one of the finest payday advance apps in Australia, and it also functions as a pay on demand service.

With Wagepay, you may get up to 25% of your paycheck early without damaging your credit.
Wagepay is an alternative to typical payday loans and bank overdrafts for when you need a little additional money before your next paycheck.
You may borrow up to 25% of your gross earnings, up to $2000, with WagePay and pay it back all at once. You have the option of doing this through the app or their website.
WageTap provides loans of up to $300 for a flat cost of 5%. You may receive the money in as little as three minutes. There will be no additional or late costs. The UI is straightforward and user-friendly. WageTap is one of the best options if you're looking for rapid pay advance applications in Australia.
Applying for a Wagepay pay advance takes just a few minutes, and if approved, you may get up to 25% of your paycheck immediately, any time of day or night, any day of the year. When you are paid again, the repayment will be deducted straight from your paycheck. The majority of Australian banks (93%) are compatible with Wagepay's pay advance service.
ALl in all, Wagepay is a payroll advance service that operates independently of your company. Wagepay does not run a credit check, thus utilising the service will not have a negative impact on your credit. If a holiday falls on the day of your paycheck, you may move the date of your payback accordingly.
The whole of this service takes place in virtual space. Wagepay has a "Contact us" area on their website for customers who need to get in touch with the company. This service does not have a contact number listed.
5. Payactiv — Popular Pay in Advance App
---
Next on our list of top payday advance apps in Australia is Payactiv, which allows you to borrow money against future paychecks based on current earnings.
Several companies have joined with it to provide their workers instant access. Similarly, it provides resources for saving money, creating budgets, and gauging one's financial well-being.
You may still utilise Payactiv if your company hasn't signed up for the service. Wages are determined based on logged time and attendance. If your company provides you with Payactiv, you can use it to check your wages and see how many hours you've worked.
The flat interest rate makes this app one of the greatest on-demand payment options in Australia. You may borrow up to $500 interest-free with Payactiv at a cost of only $5 every two weeks. Creating a Payactiv account doesn't cost you anything. The software also works with businesses to provide workers access to money they've earned.
With Payactiv, you now have a way to get your money before your next payment. You may avoid high-interest payday loans, high-interest credit card payments, and late-payment penalties by using Payactiv, a financial advance platform that provides early access to earned money. The software gives free access to financial coaching and enables users to make direct payments to their billers without incurring monthly bank account fees.
All in all, Payactiv can be a convenient way to get at your hard-earned cash when and when you need it, but any funds you withdraw will be subtracted from your next scheduled paycheck. You should plan to make up the difference the following week if you withdraw up to $500 from your previous paycheck. The artificial intelligence and machine learning in the Payactiv app may help you keep tabs on your spending and create a workable budget, but it won't solve your debt problems on its own.
You can reach a financial counsellor at the National Debt Helpline for free by dialling 1800 007 007.
Best Pay in Advance App in Australia 📕: 2023 Buying Guide
---
Pay on demand services are a kind of app-based lending that allows you to access a certain amount of your paycheck before your regular payday. They are often associated with one's bank account or provided by one's work. When you are paid by your company, the money from these loans goes towards that. For the most part, this is how these various platforms work:
✔️ Download the app, then register for a profile.
✔️ Head to the Financial Aid section.
✔️ Get instantaneous access for a price (flat or percentage-based).
✔️ Do automatic repayment upon paycheck receipt.
Australians who are living from paycheck to paycheck may get cash loans using these mobile applications. These loans might help you pay for unexpected emergencies like car repairs or medical bills, or they can help you make ends meet until you get your next paycheck.
Their intended use is for anything that cannot be paid for using an interest-free purchase now pay later service. If paid back on time and in full, the interest rate is far lower than with a standard payday loan.
Types of Pay in Advance App
---
In Australia, you may choose from three distinct models of subscription-based video streaming. Among them are:
Paid app stores. For a cost, non-bank services like Beforepay and MyPayNow will advance your paycheck to you before your regular payday. These programmes often charge a flat rate of up to 5% for their services, but no interest at all. Most companies offering these advances will not verify your credit.
Services provided by an employer. Pay as you go options, such as those supplied by your company and administered by a payroll provider via a mobile app, are becoming more common. This programme allows workers to access their paychecks as they are being earned, rather of having to wait until their regular payday. The lowest cost solutions for workers are usually provided by third-party app providers, who need payment from businesses to utilise their services. The funds usually appear in your account within 2 business days.
Services provided by banks. Authorised deposit-taking institutions (ADIs) are the entities that provide banking services (like Commbank's AdvancePay). You may get these features right now by using a mobile banking app. Interest may be charged on the unpaid balance if full payment is not received by the due date.
Considerations to Make Before Using Pay in Advance Apps 💵 💳
---
If you think a pay on demand service is perfect for you, here are some things to remember so you can save money:
1. What am I being charged for?
Provider-specific fees for each individual purchase are possible. Although there is no interest added to the loan, the service is often paid for. It's not a lot at first, but if you use the service often, those fees will mount up.
Let's imagine you want to borrow $500 from a regular pay on demand service. If there is a 5% charge, it will cost you an extra $25. You'll spend $250 per year on the service if you subscribe every month. Even while it's tempting to think you can handle the expenses associated with accessing your own money, doing so is not recommended over the long haul.
2. What are the constraints on time and money?
Most loan companies only give a 31-day grace period for payments. There are a few lenders who will provide periods of up to 62 days. That gives you a month, maybe even two, to pay it back. Your next paycheck will include this reimbursement.
If you've already cashed some of your paycheck in advance, the remainder for the month is what you'll get in your balance check. The amount you borrowed will be deducted from your paycheck the following month. You can't afford to take out a loan and pay it back slowly.
Your regular finances may suffer as a result of this. The money may come in handy if your dog became ill and immediate veterinary care was required. Do you have enough money to get by for the remainder of the month if you get a portion of your salary early?
When the advance is taken out of your paycheck, you may also have a shortfall the following month. This may cause major financial difficulties and put you out of pocket for a time. If your emergency fund is low and your discretionary income is low, this may be a serious issue. You shouldn't take out a short-term loan if you don't have enough cushion for repayment.
3. What is its lending responsibility?
Pay as you go applications, such as those that issue prepaid debit and prepaid credit cards, are not subject to responsible lending regulations. You have fewer legal safeguards than with conventional loans since the business is mostly self-regulated. There are a few possible outcomes from this.
The standard loan process includes verification of income and spending, as well as a credit check. They will only provide credit if they are certain that you won't be unable to repay the loan.
In the case of pay as you go services, income verification is used in the same way that banks use it to set your credit limit. They aren't obligated to check your finances to make sure you can repay the loan if there are no responsible lending rules in place. They aren't trying to cause you trouble by lending money, so don't take it personally if you have to make sure you can pay it back easily.
In summary, you may rely on the internal operations of the pay on demand product if responsible lending rules are in place, but you have no such protection without them.
4. Is this truly an emergency, do I really need this?
For these reasons, using pay on demand should be reserved for times of extreme financial need. While it's always preferable to have a financial cushion on hand, life occasionally gets in the way, and in such cases, pay as you go could be the best option.
Conclusion
---
Users of payday advance applications may borrow a modest amount against their future paychecks and return the loan when they are paid.
Millions of users have taken advantage of this opportunity since they saw it as a good way to bridge the financial gap between paychecks. Some consumer advocates worry that using these cash advance applications might start a vicious cycle of borrowing and paying back money.
Payday advance applications in Australia might help you out if you run out of money before your next paycheck. However, caution is advised. Pay on demand is a new service that allows you to get your paycheck funds early for a little cost. Pay for things like last-minute auto repairs or the month's worth of groceries and petrol with one of these short-term loans.
The greatest and most trustworthy Pay Advance Apps Australia has to offer are Beforepay App, MyPayNow App, WageTap App, WageStream App, WagePay App, and MyPayFast App.
Be wary of the snowball effect of debt, however. It's important to avoid putting yourself in the hands of those to whom you owe money, as difficult as that may be.
FAQs 🗯️
---
Do Pay advance apps in Australia need to do ethical lending?
Pay advance apps in Australia are not regulated by the country's responsible lending rules in the same way that more conventional forms of borrowing are. You have fewer legal safeguards than with conventional loans since the business is mostly self-regulated.
Pay advance app lenders in Australia are required to verify employment, verify bank account information, and run credit reports on all borrowers. They will only provide credit if they are certain that you won't be unable to repay the loan. In brief, you have certain protections under responsible lending rules, but you have to depend on the internal procedures of the pay on demand product if you don't have them.
When do you qualify for a Cash Advance using an app in Australia
You must be an Australian citizen or permanent resident, as well as above the age of eighteen, to apply for a quick cash advance online in Australia. You must have stable, verifiable income and a bank statement from the last 90 days that shows this income.
Cash advance apps Australia and payday advances are not available to those who (a) have filed for bankruptcy or have a part 9 agreement, (b) rely only on Centrelink assistance, (c) have two or more payday loans, or (d) have missed payments or an overdrawn account.
Are payday loans risk-free?
Taking up debt should be treated seriously at no time. These kinds of services can lack integrity. Apps like this may disguise their fees as "tips". When requesting funds, users of several cash advance applications are given the opportunity to provide a gratuity. Tipping may be restricted in an app to a certain monetary amount or as a percentage of the total borrowed.
For example, Earnin is a tip-based cash advance app. Instead than charging a flat rate that some customers may not be able to pay, CEO Ram Palaniappan advocates for a tipping system.
There can be extra charges attached to your advance. Dave, another payday loan app, charges three ways to pay: a dollar a month for the service, an extra dollar for getting the money quicker, and a voluntary tip.
Most applications have a maximum loan amount of a few hundred dollars, and the associated costs are lower than those of payday lenders or banks charging overdraft fees.
But according to Marisabel Torres, now a vice president at JPMorgan Chase and formerly the director of California policy at the Centre for Responsible Lending, asking the user to choose the payment amount doesn't give them a chance to evaluate the full cost of borrowing. If you don't name it a charge but instead frame it as a tip, you're being dishonest with the customer about how much the product truly costs.
What is the biggest drawback of cash advance apps?
Incessant borrowing and overdraft fees. Users of cash advance apps often need to verify their pay history and income, and give the app access to their bank account information so that it may automatically deduct payments from their paychecks.
Some applications claim they will keep an eye on your bank balance and cancel a payment if they see it becoming dangerously low. Some applications advertise themselves as alternatives to overdraft fees, which may be incurred if a user makes a withdrawal from an account that has insufficient funds.
Alex Horowitz, chief officer of The Pew Charitable Trusts, says they don't yet know how frequently app use results in an overdraft cost. However, he notes that similar to payday loans, over 70% of customers who used a service to access their wages early subsequently utilised the service again.
It's not simply that they use it again; they use it repeatedly in succession. That means they have to take out another cash advance to meet their expenses after they repaid the first one.
Is WagePay the best Australian cash advance app?
It's one of the most popular. The Wagepay app was created to improve the payroll process by allowing workers to get a part of their wages before they had actually earned them. It's one of the reasons why this app was chosen as the fourth finest payday advance apps in Australia, and it also functions as a pay on demand service.
You may borrow up to 25% of your gross earnings, up to $2000, with WagePay and pay it back all at once. You have the option of using the app or their website to do this task. Cash Advance $100 Centrelink Australia App Or Instant
Download Wagetap, provide your name, email, and phone number, then link your bank account to start being paid on demand. Four separate purchases (each for $100) are required to release a total of $200 from a debt. Two more purchases are required to release the $300 on a loan. The total amount of your transactions must be less than twenty-five percent of your average monthly income.
One withdrawal per transaction is the limit. When this is paid back, you'll be eligible for another cash advance. Each withdrawal request will be considered on its own merits in terms of eligibility.
Wagetap does not impose interest or monthly fees; instead, a flat cost equal to 5% of the loan amount is assessed for each borrowing transaction. In addition to its regular services, Wagetap also provides a utility comparison tool that allows its customers to research and choose a new energy supplier (gas, electric, or both) with the goal of saving money.
Overall, there are no additional or late costs. The UI is straightforward and user-friendly. WageTap is one of the rapid pay advance applications Australia residents may use if they require a quick answer. If you're having trouble with your Wagetap account, you may start a live chat session with the company's support staff.
How are payday loans different from cash advances?
Payday loans are short-term unsecured loans that are repaid on the borrower's next payday (or the borrower's next payday plus costs). Payday lenders often charge very high interest rates (up to 400%) while offering loans for relatively small sums (typically $100 to $1,000).
Borrowers may get more money and pay it back faster with an app-based payday advance than with a typical payday loan. Payday advances through apps don't have interest rates like conventional payday loans since they aren't loans.
Can my credit be impacted by using a payday loan app?
Most payday advance apps do not report to the major credit bureaus, so using one should not have any negative effect on your credit score. Credit scores might take a hit if you don't pay back the money you borrow and the advance app sends you to collections.
Is Spondooli a trustworthy way to get a payday loan?
Borrowers can turn to Spondooli for emergency cash advances of up to $5,000 when life throws them a curveball. The service provides access to cash advances without the hassle of having to stand in line for hours or fill out mountains of paperwork. Spondooli won't keep you waiting for days before approving your order. You may receive a loan, apply for it online safely, and have the money in your bank account within a few hours.
Is Fundo a legit mobile app and payday loan service?
You may borrow between $300 and $2,000 with a payday loan from Fundo, an Australian company that offers cash advances and loans. In Australia, they rank as a top private lender for payday loans. Fundo differs from several conventional lenders in that it does not automatically label borrowers with less-than-perfect credit as high-risk.
Before deciding whether or not to provide you a loan, they consider your individual financial situation and your history of making loan payments. Funds for approved borrowers are often disbursed on the same business day.
Fundo's personal loans for small amounts offer borrowers lower interest rates and costs than payday advance applications, as well as more repayment flexibility and convenience. Fundo has a history of assisting borrowers in reaching their financial objectives. A modest personal loan from Fundo might be a sensible and practical choice.
As long as you're aged 18 or over, have a regular employment income, and can provide Fundo with the info they need, then you can apply for a cash advance. If your loan application is successful, you may choose to repay the amount in 61 to 180 interest-free monthly payments.
You Might Also Like: