Disclosure: Privacy Australia is community-supported. We may earn a commission when you buy a VPN through one of our links. Learn more.
Best Credit Card Machines in Australia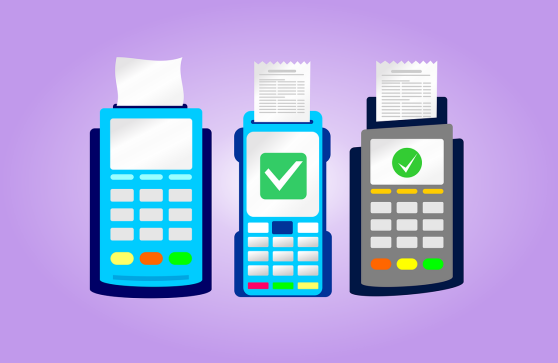 Accepting debit and credit card payments in-store, at a trade show, or on the move is a breeze with the help of the top mobile card processors.
The ability to accept credit card payments is a must for every successful company nowadays. But what if you need to accept credit cards at the table at a market stall, restaurant, or pop-up shop?
This is where the convenience of wireless readers comes in handy for accepting card payments on the move. A mobile card reader and an app-enabled phone or tablet replace the requirement for a cash register.
Even for the smallest mom-and-pop stores trying to keep overhead low, a tablet running applications on a stand may serve as a cash register.
Some of the top vendors of mobile card readers for accepting payments on the move are discussed below.
Table of Contents:
Reviews – Best Credit Card Machines in Australia 💳: Overview
---
Credit card readers serve as the interface for a more robust point-of-sale (POS) system.
The most effective point-of-sale systems include built-in inventory management tools, stay abreast of changes to payment legislation, assist businesses avoid penalties and other admin charges (like fraudulent chargebacks), and safeguard sensitive data from cyberattacks and theft.
The immense adaptability of mobile card processing is where it shines. You may accept payments everywhere there is a phone network connection by using just your phone, software, and an inexpensive reader costing between $25 to $50. Plus, there are shops that let you buy things offline as well.
In addition to accepting EMV (chip-and-pin) debit and credit cards, merchants may now accept contactless payments using methods like Android Pay, Apple Pay, and Samsung Pay.
Mobile card reader fees are typically in line with those of other merchants. The majority of them just have a transaction cost of between 2.5% and 3.5% of each transaction, with no monthly fee. Banks often charge a few dollars to transfer money between accounts, but for a small monthly fee, customers may have their transaction costs reduced to just the interchange fees.
1. SumUp 💳 – Our Favourite Credit Card Machines in Australia
---
SumUp is a mobile card machine that has just entered the US market but is already available in 31 other countries.
Notably, it accepts EMV cards (sometimes known as "chip cards"), includes a micro-USB connector for charging, and runs on a rechargeable battery.

This reader is ideal for low-volume consumers since it has a flat rate per transaction and does not need a monthly or minimum spend. The card reader communicates with your mobile device via Bluetooth and an accompanying app.
Credit cards such as MasterCard, Visa, American Express, and Discover, as well as the more modern services Apple Pay and Google Pay, are accepted. Your funds will be deposited into your bank account within one to two business days. Unfortunately, manual entry of transactions is not possible, thus use of the card reader is obligatory.
2. Square 💳 – Runner-Up Top Credit Card Machines in Australia
---
With certain protections against fraudulent purchases, users of Square released a mobile card reader; in keeping with their aim of offering cutting-edge POS systems.
In keeping with the rest of Square's offerings, the card reader is an essential aspect of using your mobile smartphone as a checkout and sales hub for your retail company.

The card reader is only a little accessory that connects to your mobile device by means of a Lightning USB cable for iOS devices or a standard phone jack for Android devices. Then just swipe through the snap-on, for processing.
No sensitive information about your card or your customers is kept on your phone, making the swiping procedure not only simple but also safe. Instead, data is sent over an encrypted channel and processed once it arrives at its destination.
Payment processing costs for Discover, Mastercard, Visa, and American Express are all the same flat charge. The fact that there aren't recurring payments is an added bonus.
However, a separate device is needed for contactless payments, such as accepting Apple Pay and reading chips and pins. Together, Square's user-friendliness and the intuitive design of its card reader make accepting payments a breeze. The prices are also quite fair.
3. QuickBooks 💳 – Enterprise Credit Card Machines in Australia
---
Intuit, widely known for TurboTax, also manufactures the QuickBooks accounting for small businesses, which includes their card reader. The smartphone app and card reader are nice bonuses, but they are included in the base price.
This QuickBooks reader connects wirelessly by Bluetooth to the user's smartphone, and it can scan both magnetic stripe and chip cards.
There is no setup cost or minimum use requirement, making QuickBooks more accessible to users with lesser transaction volumes.
Being affiliated with Intuit means you have access to the wide range of products and services that this multinational corporation offers. Since it is app-based, this is best suited for on-the-go or mobile business that does not rely on a stationary point of sale terminal. And, of course, Android and Apple smartphones may be used to complete financial transactions.
In general, if you are already familiar with QuickBooks, you may want to give QuickBooks Payments some serious consideration.
4. Zettle 💳 – Well-Rated Credit Card Machines in Australia
---
Using a PayPal payment software and card reader, your mobile device may become a payment processing hub. Simply install the app on your mobile device and connect it to the card reader.
You may accept Visa, Mastercard, American Express, and Discover cards, which includes contactless payments with the help of the Point of Sale software and reader.

You'lll need a PayPal account to use the reader and app, and funds will be deposited there within a business day. Receipts may be printed out or sent to consumers based on their preferred method of communication.
The card reader costs a nominal one-time charge, and there is a standard processing fee added to each transaction.
5. PayAnywhere 💳 – Popular Credit Card Machines in Australia
---
Despite the fact that PayAnywhere has been operating for a decade or two, we've only seen in the last few years it reach the level of sophistication required to be considered a legitimate card processing option.
PayAnywhere is a pay-as-you-go plan suitable for businesses processing less than 10,000 swiped, dipped, or tapped payments per month, and it is one of two plans available for the mobile market.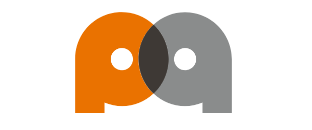 PayAnywhere provides a wide variety of hardware options for businesses to choose from in order to accept payments. There are many smart terminals, card readers, and point-of-sale terminals. It goes up to a 3-in-1 reader, and other ancillary items to facilitate the easy receipt of consumer cash.
The 3-in-1 reader is the superior option since it can accept EMV chip card (dip) and magstripe (swipe) and payments in addition to NFC non-contact payments like Samsung and Apple Pay. The Smart Terminal, in addition, prints receipts, supports PIN debits, and even has a barcode scanner integrated right in. The Smart Point of Sale and Smart Flex machine terminal both have an additional display for use by the consumer.
6. Shopify 💳 – Well-Known Credit Card Machines
---
If you have ever considered an e-commerce platform for your company, Shopify will be immediately recognizable.
Shopify has extended its product offerings to include mobile card reading in addition to its original focus on accommodating a wide variety of businesses on the selling front (Best Virtual Credit Cards in Australia).

This feature, along with Shopify's mobile card reader, is fully compatible with the Shopify POS software for iOS and Android. The mobile reader is a free addition to Shopify's other services and is not offered on its own.
Aside from the initial investment in a WisePad 3 Reader, there are territorial and regional disparities in price because of the variety of services offered by Shopify on what amounts to a worldwide scale.
With so many possibilities, it is important to do your research to choose the one that is ideal for your company.
7. More Payments (now PayNuts) 💳 – Everyday Credit Card Machines
---
Instead of investing in a card reader outright, some startups may find it more cost-effective to rent one for a modest monthly fee and use it as they expand.
Renting a mobile EFTPOS machine from More Payments costs $25 per month including GST. There are no initial or monthly maintenance costs, and transaction fees vary from 0.8% to 1.5% per month's gross sales, revenue, industry, and card scheme.

With this, you can take more card types than the competition, and the terminal is compatible with a broad range of point-of-sale systems (POS) thanks to the support of over 450 software developers that provide More Payments integration.
8. Tyro 💳 – Low-Rate Credit Card Machines in Australia
---
Renting Tyro's portable EFTPOS machine is available for $39 per month plus GST. The reader may connect to any point-of-sale system by Wi-Fi or mobile data.
There are no penalties for changing your mind and going back to the terminal. Card scheme and monthly volume are two factors that affect the transaction cost.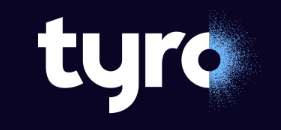 Payment processing fees for businesses with monthly sales of less than $20,000 are 1.1% for domestic Mastercard, EFTPOS, Visa, and UnionPay transactions, 0.4% for DCC and 0.4% for foreign cards.
If your monthly income is above $20,000, you may adjust your EFTPOS costs to your liking using dynamic surcharging.
9. Zeller 💳 – Good-Fees Credit Card Machines in Australia
---
Important information: there are several methods to avoid paying interest on a humm90 card.
First, up to 110 days of interest-free financing on qualified purchases is available if the amount is paid in full each month.

In addition, if you spend more than $250, you may convert your purchase to an interest-free instalment plan with payment spread out over 9, 12, or 15 months for a charge equal to a percentage of the purchase price. If you fail to make the necessary repayments for any choice, the unpaid amount will return to the purchase rate, which is now 23.99%, thus it is important to set up automatic payments with this card.
Free insurances like price and purchase protection are also provided, and there are no additional expenses for making an international purchase. The cost is $99 per year.
10. Mint mPOS 💳 – Underrated Credit Card Machine
---
The Mint mPOS is a portable EFTPOS reader compatible with a no-cost app for smartphones and tablets. You will be locked into a yearlong agreement with a $110 cancellation charge.
If your monthly income is less than $2,000, the reader will cost you $11; if it is more than $2,000, it is free.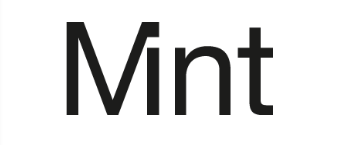 Visa and Mastercard payments incur a 1.75% transaction charge, whereas EFTPOS payments cost just 33c. If your monthly sales are not high enough to cover the $22 in transaction costs, you will have to fork up the cash on top.
One of Mint Payments' main advantages is that it may process payments the very next business day. Additionally, although the system may seem to be more expensive on paper, if your firm continues to expand fast, Mint Payments may really wind up being the cheapest alternative.
Best Credit Card Machines in Australia 💳 (2023): Buying Guide: Main Types
---
Mobile, portable, and countertop card machines are the three main types. Countertop card machines, the more conventional kind, sit on a counter near the cash register and connect to the internet or a phone line to process transactions. Since these setups need wiring, they are somewhat fixed in place.
Using Bluetooth, card readers may be taken everywhere you go. If you own a business like a restaurant or café, this is useful for accepting payments directly from customers at their tables. While you can not use these card readers outside of your building, you can use them wirelessly inside your building thanks to Bluetooth technology.
Since mobile card readers rely on Wi-Fi and mobile data, they may be used almost everywhere there is a data connection. A courier service, catering firm, or any other mobile service business would benefit greatly from this solution. Card readers on wheels may be used everywhere, not just outside the home.
What is the term contract fee for a credit card?
---
There is a dizzying array of manufacturers and equipment available for use in credit card processing today, and they all function in much the same way.
You can choose from simple mobile card readers that sync with your phone or tablet to sophisticated point-of-sale systems that do everything from processing payments to managing inventory. Price points are similarly all over the place, with bigger devices and more features costing more.
Every modern terminal will have chip card reader technology by 2023. NFC-based payment systems (like Apple Pay, Google Pay, etc.) are becoming more popular and so should be supported by most new terminals.
The addition of a printer to the machine raises its price, but it is necessary if you plan on giving consumers paper receipts. Despite being crucial for certain companies, wireless terminals are cumbersome and pricey compared to their cable counterparts.
A cellphone data package will cost money per month as well. More and more businesses are switching to more expensive but more convenient smart terminals with colour touch displays and the ability to install applications.
Buying Advice 📚
---
Buying credit card terminals altogether from your merchant services provider is the simplest and most recommended option for paying for these devices.
You will own them, and they will be delivered to you all set up and ready to go. If you decide to switch providers down the road, a universal model may usually be rewritten to function with the new processing network. While it is ideal to purchase equipment completely, doing so may be expensive, particularly if you require many pieces of machinery.
Do not, under any circumstances, enter into a lease for your credit card terminals. The total cost of the lease, which cannot be terminated early, will much exceed the initial monthly payment for the equipment. Since leasing has fallen out of favour with retailers, several service providers now provide the option to rent monthly. The initial outlay may be lower than with other options, but this strategy has the potential to become quite expensive over time.
Avoid "free" credit card terminals at all costs. In conjunction with a merchant account, several service providers will now effectively lend you a terminal. You will not own it, however, and if you terminate your account, you will have to return it right away. In addition, you might anticipate making certain sacrifices in exchange for these terminals, such as a higher monthly account charge, paying higher processing rates, or signing a longer-term contract.
The Good and the Bad of Card Machines ⚖️
---
The top mobile processors can help you handle transactions quickly and easily. They work well for small companies, particularly those who want a more flexible method of accepting payments.
Mobile credit card processors are ideal, for instance, if you often conduct your company at trade markets, fair events, or even in a pop-up scenario. If you own a restaurant, they are also ideal for accepting payments directly from customers at their tables. Infinite potential exists.
You will need a mobile device that is compatible with the credit card processing provider you choose and an app for that service. The second piece of the jigsaw is a mobile card reader, which is provided by your service provider. It is the equivalent of using a top-tier point-of-sale system, but on the go.
Look out for charges if you want to keep expenses down. However, there will be transaction costs in addition to the low or no cost of the gear. However, the capacity to accept many forms of payment quickly and easily is crucial. This includes EMV, or chip-and-pin, credit and debit cards. The ability to use contactless payment methods, such as Apple Pay, Android Pay, or Samsung Pay, is another perk of modern systems.
Conclusion
---
The ideal small company credit card processing system will accommodate your current requirements while also accommodating emerging technologies.
The ability to connect to a payment gateway for tokenized in-person transactions and Near Field Communication (NFC) support for contactless payments are two examples of these tendencies.
You should also resist the urge to choose a merchant services provider just because it has a terminal you like. Long-term success is largely unrelated to anything other than fair contract conditions, affordable rates, and stellar customer service.
We recommend Square for simplicity: Simple to install and operate, the Square Terminal also supports contactless (NFC) and magnetic stripe (magstripe) payments and provides several essential POS features. EMV, NFC, and magstripe card payments are all supported by Square, and you can add more ports with a 5-port USB hub. But, you can only use Square's processing service; there may be problems with account stability
FAQs
---
What is the going rate for a credit card machine?
There is a broad range in pricing for credit card machines, with some simple card readers costing as low as $50. Complete point-of-sale systems might set you back up to $1,800. Accessories like cash drawers, barcode scanners, and receipt printers may add hundreds or thousands of dollars to the final tally. Even if Square's magstripe-only credit card reader is still free with a Square account, it likely will not be enough to handle all of your transactions by itself.
Explain how a credit card machine works…
There are many methods through which credit card terminals assemble financial data. Terminals that can read both EMV chips and magnetic stripes may read the information stored on your customers' cards. Tap-to-pay and other mobile payment systems rely on NFC terminals' ability to wirelessly transfer and receive data from and to a customer's card or mobile device.
Through a telephone line, cellular connection, Ethernet cable, or wireless link, the terminal then transmits this information to your service provider's payment processing network. Increased security and cloud-based data synchronisation are two benefits of having your terminal talk to your processor through a payment gateway.
Do internet-connected credit card terminals require it?
Most current payment terminals transmit data via the internet (through wireless or cable connection), as opposed to the landline telephone connections used by their predecessors. Look for support for "offline processing," which lets the terminal save payment data locally in the event of a temporary internet outage and then immediately retransmit it once the connection is back up.
Where can I find a merchant credit card machine?
Your merchant services provider is the most trustworthy source for a credit card machine for your company. Device insurance and automated firmware/software upgrades are commonplace aspects of these computers, and they come preloaded with the necessary software.
What is the going rate for a credit card machine?
Accepting credit or debit card payments will incur additional costs above the initial purchase price of the machine itself in the form of credit card processing fees.
Depending on the kind of card used, your processing rate plan, and other circumstances, these costs may amount to anywhere from 1% to 4% of the total cost of the transaction.
There might be recurring costs each month or year for things like terminal insurance and software upgrades. In addition to the upfront cost of more complex terminals and POS systems, some vendors (most notably Clover) require a monthly software subscription fee.
---
You Might Also Like: