Disclosure: Privacy Australia is community-supported. We may earn a commission when you buy a VPN through one of our links. Learn more.
Best Cashback Credit Cards in Australia (2023)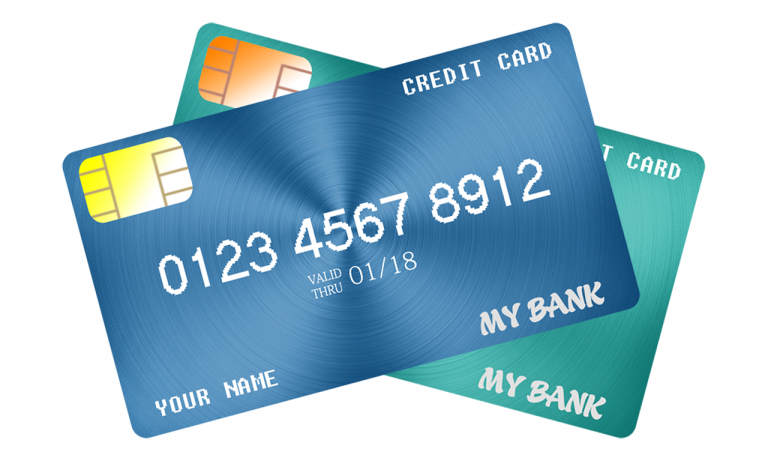 Although cash-back credit cards have a lot of potential benefits, the fine print can be difficult to decipher for the average consumer. To assist you choose the best cash-back credit card for your needs, we have simplified the language and provided key data in this guide.
When you are done reading, you will have some context that might make it easier for you to decide if a cash-back credit card is right for you.
Table of Contents:
Reviews: Top Cashback Credit Cards in Australia 💳
---
Let's get on with our top AU cash-back credit cards guide…
1. ANZ Low Rate *💳* – Our Favourite Australian Cashback Card
---
All the things that make us happy… 👑
The low cost is the card's defining feature. Platinum credit cards and cards with generous rewards programs are not ideal for everyone because of the hefty annual fees and exorbitant interest rates that come with them.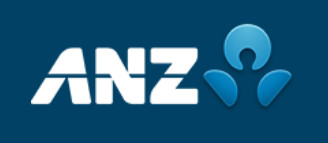 This is particularly true if you are looking for a credit card to use as an emergency fund, a first credit card, or a simple method to improve your credit score.
There is hardly much particularly remarkable about the ANZ Low Rate Credit Card, but it does offer one saving grace. You may still have access to credit and a respectable set of basic services while paying a little yearly fee and enjoying a very cheap buy rate.
There are now two introductory offers available with the ANZ Low Rate Card: one for $250 cash back, and the other for 30 months of interest-free balance transfers. Read our in-depth analysis of this balance transfer offer here.
The simple way to get your $250 cashback is to use your card for qualifying purchases totaling $1,500 during the first three months after activation. More money stays in your pocket since there is no yearly charge to pay the first year.
The negatives…
The ANZ Low Rate Card is not a "frills card", thus it does not come with a plethora of confusing bonuses and benefits that come with a mountain of small language. Make sure you understand what qualifies as an "eligible purchase" in order to receive cash back for example, most regular, everyday purchases qualify.
⚠ A major red flag is making a balance transfer. The interest rate for balance transfers is 21.24%, effective from the transfer date, plus a balance transfer fee of 1%. ANZ's Balance Transfer Offer is actually the same card but has a different intro deal of 30 months no-interest for transfers, which may be more attractive if you are searching for methods to pay debt off.
To those seeking a credit card with several perks, the card's relative simplicity may be a drawback. However, the ANZ Credit Card with its Cashback Offer meets many needs if your objective is to have a straightforward, low-cost card (and you would like to make a bit more, too).
Overall 📚
In addition to getting $250 back that I have mentioned above, the ANZ Card Cashback also comes with a 0% p.a. debt transfer rate for a promotional term of 30 months. The first year has no yearly charge and subsequent years cost $58. It is a good credit card if you are just starting out with credit cards or want to use one without shelling out a ton of money every year for the privilege. The rebate is an attractive added benefit.
2. Westpac Low Rate 💳 – Runner-Up Top Cashback Credit Card in Australia
---
My favourite feature of the Westpac Low Rate credit card is…
The purchase rate, or the interest you pay on your purchases, is one of the main selling points of the Low Rate card. The purchase rate on this card is among the lowest available at only 13.74 percent each year.

If you need credit but worry you will not be able to pay it off within the introductory interest-free period, this card might be a smart option due to its low interest rate.
The special $250 cashback incentive, with some preventions against fraudulent transactions, is the main draw of the Westpac Low Rate card. If you use your card to make $1,000 in purchases any time during the first five months after approval, you will get $50 back. After spending $1,000 on the card, you will get a $50 statement credit within 60 days. This rebate offer will expire on June 29, 2023.
In addition, the PDS specifies that not counted as qualifying purchases are fees, interest, cash, charges, or cash equivalent transactions, ATM cash advances, BPAY, refunds, gambling or similar transactions (like Post Billpay), and balance transfers debited from the account.
To their current patrons: If you are already a client of Westpac and you use its Low Rate option, Westpac will not charge you the annual fee for the first year. However, the cash-back offer is not valid for current customers or anyone who has had a Westpac credit card within the past year.
Adding a single additional cardholder and linking the card with Apple Pay, Samsung Pay, or Google Pay is free. With a Westpac account, you may access your money at any of the bank's 7000+ fee-free ATMs throughout Australia, more than any of the other four main banks.
The negatives…
If you are currently a Westpac credit card user or have had a Westpac credit card within the last year, you are ineligible for the cash back offer. Existing customers, however, do not need to pay the yearly charge, saving them $59 every year.
This card does not come with a lot of extra bonuses since it is a basic one. There are no bonus features, insurance protections, or perks of any kind. The positive is the cheap buying rate and yearly charge.
Overall 📚
What makes this card a top option? Westpac Low Rate Cashback is an excellent option if you are searching for a card that gives you cash rewards for ordinary purchases. When compared to the offers made by other banks, $250 is quite large. In addition, this card makes things easy and straightforward, which is great for newcomers and frugal shoppers.
With its low continuing rates, attractive reward offer, and cheap annual fee, the Westpac Low Rate reward Credit Card is a great option for frugal consumers. It is a great card if you do not pay off your balance every month, need a low-cost backup, or are just starting out and want to establish credit.
3. St. George Vertigo 💳 – Enterprise-Friendly Cashback Credit Cards in Australia
---
What we adore…
The St. George cash-back card's initial offer is straightforward in comparison to others. To qualify, you need to apply before September 30, 2023, and use your new card to make purchases at participating grocery stores and gas stations within 180 days of receiving your card.

Participating grocery stores and gas stations include Woolworths, Coles, Harris Farm, IGA, and Aldi. Within 30 days, you should see the cash back as a statement credit.
St.George's Vertigo Cashback Card is great for more than just the cash back it provides. First, let us look at how much it costs to buy. This card, unlike many others, has a consistently low buy rate. In the event that you find yourself unable to pay off your debt before the end of the month, this may be a lifesaver. When do you plan on doing that? Up to 55 days are offered with no interest on purchases.
The $55 yearly cost is also rather affordable. It is also important to know that there are no fees associated with adding a second cardholder to your account. You may add a spouse or other trusted family member to your account if they require access to a card, making it simple to monitor everyone's spending. You, as the principal cardholder, are fully liable for any purchases made with the card.
The card may be used with Apple Pay, which is the last feature worth highlighting. If you prefer not to carry about your wallet but have an Apple smartphone, you may use Apple Pay to make purchases with only a touch of your iPhone. With Apple Pay, you may speed up your online purchasing experience by having your information pre-filled at checkout.
The negatives…
There is no introductory debt transfer APR or no cost insurance coverage with the St.George Vertigo Credit Card – Cashback.
St.George Vertigo Credit Card is one example of a card that provides a balance transfer promotion for customers who are interested in consolidating high-interest credit card debt. See all it has to offer by paying it a visit. Many of these credit cards also come with complimentary travel insurance, so shop around before you leave.
Overall 📚
The St.George Vertigo Credit Card – Cashback is a low-interest credit card that has a fair annual fee and offers few extras. The cash-back offer is a major selling point of this card; if approved, you may earn up to $400 back on all of your purchases made with your new card.
4. AMEX Express Essential 💳 – Well-Rated AU Cashback Credit Cards for Travellers
---
What we adore…
Applying online, being accepted, and charging $1,500 or more during the first three months of card membership will earn you a $100 welcome bonus with the American Express Essential Credit Card.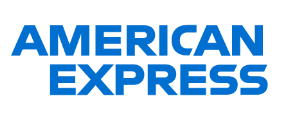 The credit will be put into your account anywhere from 8–10 weeks after the spending requirement has been reached. If you get a refund or cancel your qualified purchase, the credit you earned may be nullified.
Let us go right into the perks! You may join the Membership Rewards Gateway program at no cost when you are accepted for the AMEX Essential Credit Card. The maximum point earning potential of this card is 1.25 points every $1 spent.
Choose from eight different airline rewards partner programs for points transferring to when you are ready to cash in.
For example: Airpoints program of Air New Zealand, the Royal Orchid Plus program of THAI Airlines, the Asia Miles program of Cathay Pacific, the Emirates Skywards program, the KrisFlyer program of Singapore Airlines, the Etihad Guest program, the Malaysia Airlines Enrich program, and the Velocity Frequent Flyer program of Virgin Australia. You may also exchange your points for e-gift cards to some of the best stores in the country.
This rewards card comes with a 16.99% p.a. interest rate on purchases, in addition to a slew of other perks. But what do we like best about it? Because there is no yearly membership charge!
Overall 📚
This is a high-performing rewards card that does not charge an annual fee. It boasts a low buy rate, prizes, features, and bonuses. In addition, if you apply right now, you will get $100. Which could be a win-win situation.
5. AMEX Platinum Edge 💳 – Popular Cashback Credit Card in Australia
---
What we adore…
AMEX Platinum Edge is a great daily earner since cardholders may earn extra points on shopping at supermarkets and gas stations.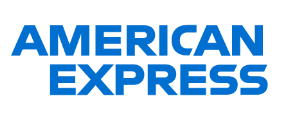 Rewards Ascent program members have access to a wide variety of redemption, with cardholders using their annual $200 Credit toward eligible travel flights, hotels, and car rentals booked online through American Express Travel (beginning May 1, 2023, the annual $200 Travel Credit must be redeemed in a single transaction of $200 or less, paid for with the member's Edge card, and given back to your account in under a month). Free insurance is just one more bonus feature.
New members may take use of all the perks and features of the card that are appropriate for shopping, eating, and travelling without having to pay an annual fee for the first year (related: Best Virtual Credit Cards in Australia). To make use of the AMEX Platinum Edge card's initial 0% APR purchase offer, just apply for the card online and be accepted.
The American Express Platinum Edge Credit Card is a great choice for anybody wishing to maximise their rewards on commonplace transactions thanks to its higher-than-average point earnings at supermarkets and gas stations and its attractive base earn rate on all other expenditures.
The negatives…
AMEX's Card is not a low-interest credit card, as seen by its rather high purchase rate. However, it does offer strategies for cutting interest costs for cardholders. You may potentially enjoy up to 55 days without paying interest on purchases if you are familiar with the card's interest-free term.
It is important to remember that the amount of interest-free days you get will change based on when in the statement period you make the purchase. Each month's closing sum must be paid in whole by the due date in order to qualify. Both transferred and carried sums accrue interest immediately.
Overall 📚
The American Express Platinum Edge Credit Card offers a high rate of return on commonplace purchases like groceries and gas, making it a great option for long-term rewards.
The usual annual charge of this card is $95; however, the yearly $200 Travel Credit more than makes up for it, increasing the value of all the card's other benefits. In addition, new cardholders who apply and are accepted will pay no annual charge for the first year they have the card.
6. Westpac Altitude Black 💳 – Well-Known Cashback Credit Card
---
This is what we adore…
Examining the benefits of the Westpac Altitude Black Credit Card is a must. With this card, you may get a bonus of 140,000 points. Spending $6,000 on approved items during the first 120 days after approval is required.

As of this writing, the value of 140k extra points with Altitude Rewards1 is $590 in e-Gift cards. You may earn 1.25 Altitude points for every dollar you spend, with no upper limit. Pick a loyalty program that suits you. Rewards at Altitude, Velocity at Altitude, or Qantas at Altitude
You may acquire one free extra cardholder after the first year, and the yearly charge is reduced to $150 from $250. Everything from making dinner reservations and concert ticket purchases to organising a corporate outing is within the scope of the Westpac Concierge service, which is available around the clock.
Phone enquiries are accepted at any time. Free insurances, such as a 6-month abroad trip policy, transportation accident insurance, and an extended warranty, are also included with this card.
The negatives…
The earnings potential is low, yet there is no upper limit. Keep in mind that the APR for purchases is fairly high.
Overall 📚
A high-end rewards credit card that allows you to earn points with no limit and choose from three fantastic reward schemes (Altitude, Velocity, and Qantas).
Best Cashback Credit Cards in Australia 💳 (2023): Buying Guide
---
What exactly is a cash-back credit Card?
Each credit card issuer strives to outdo the others by creating an enticing credit card package. Financial institutions that issue cash-back credit cards compete for customers by offering cash rebates on certain transactions.
For the sake of illustration, let us pretend you are eligible for 2% cash back on all purchases made with your card. You will get a $20 statement credit after spending $1,000 on qualifying purchases.
What constitutes a qualified purchase differs across credit card issuers. There are a lot of cards that only sell one certain thing. One cash-back credit card may provide bonuses for spending on vacation, while another may give points for dining out. Another could provide 1% cash back on most purchases but 3% back on purchases made at a select group of retailers.
You might also look for a credit card that offers cash back in the form of rewards points on purchases; these points can then be redeemed for a gift card.
On the other hand, some cash-back credit cards come with a cash bonus for signing up, which you may only use to make purchases during the promotional period.
Keep in mind that no matter how much cash back a credit card offers, it is still a credit card. Since you still have to pay back the credit you used to make the purchase, receiving cashback rewards is not like getting a raise in pay. In most cases, they essentially act as a refund on your purchases.
Cashback rewards cards in Australia often provide a sign-up bonus or a gift when a certain amount has been spent. Credit cards that provide a rebate based on the cardholder's overall spending are not as prevalent but do exist.
Credit cards that provide cash back may give you money for making regular purchases.
Credit Card Cashback and How It Works
---
A traditional cash-back credit card works like this: the cardholder is offered a cash-back rebate on a percentage of their yearly expenditures. The monetary incentive might be sent to you in the form of an electronic transfer to your bank account, a credit to your credit card account, a gift card, or even a check (though cheques are seldom used in Australia).
Let us suppose, therefore, that for every dollar you spend on qualifying goods, your card gives you back 1%. Spend $500 on the card within a year, and you will get $50 back.
However, we have already established that the cash-back deal described above is not the norm in Australia. Here are a few more examples:
✔️ You might receive a rebate if you spend above a particular threshold, however.
✔️ A lender's willingness to reimburse your money might be subject to a limit.
✔️ As a sign-up incentive, the lender may provide a cash bonus or forgo certain fees and penalties.
✔️ A yearly voucher to use with a particular firm is possible (for instance, if you have an airline credit card, you may obtain a yearly voucher redeemable for flights or other services provided by the airline).
✔️ If you spend a particular amount each year, the credit card issuer may reimburse or even waive your annual cost. (However, certain cash-back cards in Australia may not even have annual fees.).
✔️ It is possible to rack up points for every dollar you spend and use them for discounts.
This list may not include all available cash-back schemes, so be sure to read the fine print before applying for any card. But it does suggest that many credit cards are hybrid cards that provide other benefits beyond cash back.
A lender may provide a reduced interest rate and a return of your yearly charge as an incentive. A card like this can fall under the category of both low-interest and cash-back cards. In our primary credit card comparison guide, we also discuss many additional types of credit cards.
Keep in mind that a cashback credit card operates similarly to any other credit card. There are still things like purchase rates, cash advance interest rates (for cards that provide them), minimum payments, late penalties, and other costs. You also need to qualify to get your application accepted. Always read the fine print before signing up for anything, and that includes cash-back credit cards.
Pros and Cons ⚖️
---
There are benefits and drawbacks to using a credit card that offers cash back. When comparing credit cards with rewards and cash back offers, knowing them will help you make a more informed decision. The pros and cons of cash-back credit cards are outlined below.
Pros
✔️ Regular credit card users, depending on the card's rewards structure, may amass significant sums of money.
✔️ We have already mentioned that certain cards provide more perks when used at specific stores. Where do you like to shop the most? If so, you may look into getting a loyalty card for that store.
✔️ Rewards may be rolled over or saved in certain systems.
✔️ Once you receive a cash reward, a lender cannot lower its value.
Cons
✖️ While there are always exceptions, many credit cards that offer rewards also have significantly higher interest rates.
✖️ There might be a greater yearly cost if there is one. Not a certainty, but a higher probability.
✖️ If your cash-back incentive is issued in the form of store credit rather than cold, hard cash, you will be restricted in where and how you may use it.
✖️ Limits on the benefits you may receive mean that a rewards credit card might not be worth it compared to another kind of credit card.
What is the Most Rewarding Credit Card for Cash Back?
---
It might be difficult to decide between several cashback offers that you qualify for since there is no such thing as "the best" credit card or cash back card.
In order to assist you make an educated decision, we have compiled a list of detailed questions to ask while comparing credit cards on our main page. The items on that list are also relevant to cash-back cards, but we also included some questions we thought you would find helpful when comparing cash-back rewards cards.
☑️ Start by being specific about your needs. When making purchases with your credit card, how much would you like to earn? Take the case of a grocery store refund as an illustration. You should not get yourself an airline credit card.
☑️ Is the cash back in the form of a voucher or store credit for a place you often buy at or a product you use on a regular basis? Some vouchers are well-intentioned but are never used because the receiver either did not need or desire the service or item being offered.
☑️ Is there a minimum amount required to spend before bonuses are given? Will you be able to get there if you do not alter your current spending pattern? If you plan to save money thanks to the cash-back offer but wind up spending more than you would have otherwise to qualify for the reward, the deal may have the opposite effect.
☑️ Do you charge yearly? I do not understand what it is. How often do you use your credit card? Your investment will be a loss if the return is less than the yearly charge.
☑️ How much did you end up spending after adding up all the various charges and possible interest?
☑️ What is the lowest amount I can pay each month? Is there a predetermined sum or percentage involved? Making just the required payment each month might become a terrible habit. If that turns out to be a need, however, you will want to be sure you can pay for it.
☑️ Is there a special discount for new customers, or any additional one-time incentives? If that is the case, do you find any use in them, or are they only decorative?
☑️ Where do you stand on balance transfers? Do you want to move funds from an existing account into the new one? Whether so, find out whether you will still earn points on the transferred amount. Look forward to the conclusion of the balance transfer term to see whether the new interest rate is greater. Is it worthwhile to make the switch if that is the case? Will the difference be paid for by your rewards?
☑️ Can you get cash advances from ATMs with this credit card? If so, how much would it cost?
☑️ What are the rules, consequences, and prerequisites? How likely are you to get accepted?
☑️ Can you afford to pay off your bill in full each month, avoiding interest charges? How much interest do you think you will have to pay each year if you can not pay the whole sum each month? Think about the repercussions if your return is lower than your interest outlay.
💡 Ultimately, the question is, "Is it worth it?" Everyone's budgeting and material requirements are unique. It is crucial to evaluate the worth of a cash-back credit card in light of your own circumstances and demands. What can be appealing to one individual might not be the ideal choice for you, and vice versa. After all, if you do not take advantage of a promotion, it will not seem like such a good deal. Who uses all those airline coupons if they never use them? If you do not travel much, you probably will not use hotel gift cards. Who uses such free meals if they would rather stay in and cook?
Conclusion
---
Check out the competition for reward credit cards.
Your own tastes and ways of spending money are what set you apart from everyone else. Therefore, we cannot advise you on which credit card is best. You will be able to properly analyze the various cash-back offers and choose the best credit card for your requirements with the aid of our guide.
FAQs
---
What kinds of credit card rewards programs give you money back?
You may receive your money back in many different ways. This is how it may go down:
Discounts in the form of cash are offered for each dollar spent. These credit cards provide a set cash-back rate, such as one percent back on every dollar spent.
Money returned in the form of reward points. ANZ Rewards, CommBank Awards, NAB Rewards, and Westpac Altitude Rewards are just a few of the credit card reward programs that provide cash back or vouchers that may be redeemed for cash.
New client rebates in the form of cash. For new cardholders, these credit cards provide cash rewards. Limitations on expenditures are common. For instance, if you spend $1,000 in the first three months, you will get $200 back.
How do I get my cashback?
Typically, cash rewards are issued as a credit to your credit card account (meaning the "cash" can be applied to the reduction of your outstanding credit card balance). However, there are service providers who will actually credit your linked checking or savings account with cash.
When I make a purchase, how much money will I receive back?
Although cashback rates may range from 1-2% of the purchase price, this range is fairly typical across most cards. This number might increase significantly if a predetermined rate of cashback is given (say, $20 or $50 after your first purchase on the card).
How about the yearly fee? Can I use the cashback to pay off my credit card balance?
The annual fee or a portion of the amount on a credit card may be paid with cash back incentives. Be aware that the minimum payment on your account is still required on the statement due date, even if you intend to make use of cashback to help pay down your amount.
Who are cash-back credit cards available to? What is the application process like?
Anyone who qualifies for a credit card can apply for one that offers cash back. Different cards have different minimum requirements, but typically you can count on the following:
✔️ Age. In Australia, credit card applications are only accepted from those who are at least 18 years old.
✔️ Place of legal abode. Although Australian citizenship or permanent residency is typically required, some lenders may accept certain visa types.
✔️ The underlying need for money. In order to be eligible for certain credit cards, you must have a certain monthly or annual income. Some cards do not specify a minimum income, but even those require you to disclose your financial situation in some way.
Eligibility conditions for a credit card are often specified on the card's website and at the outset of an online application. You may save wasted time by reading them thoroughly before submitting an application.
Instructions for Applying…
A 10-20 minute online application is all that is required. Make sure you are qualified to apply and have all the required paperwork on hand before submitting an application. Identifying documents, income verification, and other financial details will be requested.
When you apply for a credit card online, you should hear back from the issuing bank within 60 seconds. If your application is successful, your card will be sent to you within a week or two.
You Might Also Like: