Disclosure: Privacy Australia is community-supported. We may earn a commission when you buy a VPN through one of our links. Learn more.
Best Budgeting & Savings Apps in Australia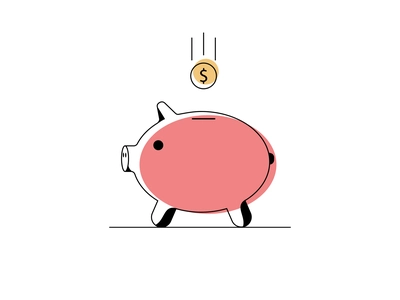 Today, your average banking app has budgeting and savings features for money management strategy.
These apps help you to track your spending, set aside more money each month and even automates savings once you've reached your goal.
To reach financial independence, it's wise to begin small steps that grow your money – let's review top budgeting and savings apps for that.
Table of Contents:
How We Choose Our Platforms 📚
---
Your Hosting Data writer filtered through the internet's most useful data to bring you this guide as efficiently as possible. But always approach new tech with awareness.
Best Budgeting & Savings Apps Australia – Our Reviews
---
If you want your app to have insight to all of your bank accounts, then you will need to use open banking – which is the system on which the UK's new Digital Services Charter (DSC) will supposedly be built.
Open Banking lets people and businesses access payment data in a secure, efficient, simple way via mobiles. Some of the digital services in this guide may need access to their data held by banks, building societies or other regulated organisations – such as insurance companies.
Under existing privacy legislation known as the Data Protection Act 1998 or through consent provided by the individual themselves or through a third party such as an employer or insurer.
1. Mint – Overall Top Budgeting & Savings App
---
You're probably already familiar with Mint as it's the most popular personal finance app out there.
Mint is a free service for tracking your finances and budgeting – providing you with an electronic wallet that helps you manage all of your accounts, investments, and more.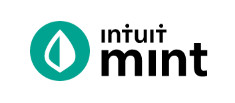 There are about two dozen different financial services that are integrated into Mint via its partnership program, usually through a third-party ecosystem partner (like Visa or Mastercard). These services include things like investing, insurance and banking.
Mint works by linking to your bank account, credit card and other accounts in order to give you a complete picture of your finances at all times so your finances can grow better…
Features/Costs
Mint is free to use – and focused on helping you manage your finances and budget better. It can track your spending, show you where your money is going and help you save more. The best part is that it's completely free to use.
And, there's no need to create an account to get started. Just register or sign in with a preexisting social account to get started.
But there are also a few key things to know about Mint before you use it. First, it does not store your financial data. All the information it has about you is stored in a third party database. So, if someone else gets access to that database, they could get access to all the information you have there.
Key Things to Know About Mint
📙 Mint's stated goal is to help you save more and avoid debt. To do this, Mint needs to have a lot of information about you. Which means it will accumulate a lot of information about you, in order to use this to help you manage your money.
📙 Mint wants to provide as much information to you as possible. You do not need to provide all of this data. So make sure you know what you're comfortable with when you first register. You can turn off what is unacceptable in the settings menu.
📙 Mint does not store your financial data. It just shows you the information it has about you. So, no one else can see your financial information by getting a look at your Mint account.
📙 Mint is available on most devices and web browsers. It's not just meant for computers. It can also be used on Android and iOS mobile devices, as well as on the web.
Why You Should Use Mint Over Other Apps?
Mint offers a complete suite of financial management and budgeting tools. You can efficiently track your spending, analyse your spending, set financial goals and track your progress toward them. The app even offers automatic bill reminders so you don't forget to pay your bills.
You can also set up categories on the app so you can better visualise and categorise your financial information. If you want to track your investments, there's an option for that. Opt to choose specific categories to track and, if you want, you can also set up alerts to remind you when certain categories are reached.
How to set up Mint:
First, you need to sign up with a Facebook or LinkedIn account. You can also choose to use a Google or Yahoo account instead if you'd like.
Once you have an account, you can start setting up your accounts. You can add a bank account, investment, health care accounts, and more – including adding a debt account.
You can also add your investment account like a brokerage account. There are a couple of ways to add financial accounts to Mint. You can add them manually or in bulk by using a CSV or .CSV file.
Pros
Add debt accounts that you want to pay off
Complete suite of financial management and budgeting tools
Save more and avoid debt
Cons
You will need to give up some privacy, via open banking, to get maximum use from the app
2. Emma – Popular Budgeting & Savings Apps Choice
---
Getting your finances organised is a challenge for most people.
That's why apps like this that simplify budgeting and saving are already popular globally.

What is This App?
Emma is a digital budgeting and savings app designed to connect users with the money in their lives. It allows you to safely track your spending and categorise expenses to find new ways to save money.
This tool is similar to apps like YNAB and Mint, but Emma is designed to help you get more organised with your finances. If you're looking for a budgeting and savings app that's more than just a place to enter your transactions, then Emma could be for you.
Emma is primarily web-based, but it does have some mobile apps available for Android and iOS users. The website is easy to navigate, and you can easily search for transactions or categorise your own expenses.
Emma isn't just for budgeting and tracking your spending. You can also set up a cash flow plan to help you better understand your cash streams.
Why You Should Care About Emma
You could waste a lot of money because you didn't know that you were spending money that you didn't have. This is why you should care about this tool.
Emma looks to make budgeting and organising your finances as easy as possible. If you're looking to get organised and create a digital strategy to help you better manage your money, then Emma could be the app for you. How to set up the Emma app:
📘 First, you'll need to create an account with the app. The app doesn't require any signup or email address.
📘 Once you've created an account, you can start using the app immediately. It's a simple process that allows you to categorise expenses and create a cash flow plan.
📘 To use Emma – first, you'll need to categorise your expenses. This allows you to categorise your expenses based on what's relevant to you, like your specific needs or your family's budget. It also helps you keep track of expenses that are associated with each category.
📘 Then, you can enter your transactions. This allows you to easily track your spending and categorise spending associated with each expense.
📘 Finally, you can create a cash flow plan to help you predict your future cash flow.
Pros
Setting up Emma is very straightforward
Track your spending
Categorise expenses to find new ways to save money
Cons
Not a full digital banking service – only email and online based and no debit card
3. Money Dashboard – Powerful Budgeting & Savings App
---
More than one bank account can mean insurance from single points of failure, but the problem is that it can also be very inefficient.
Money Dashboard's reputable app attempts to solve this issue by uniting as many accounts as possible.

This online financial management tool that enables users to track their bank accounts via a user-friendly dashboard interface. The app allows you to enter information about your bank accounts and even investments, view transactions, create budgets, and track your savings goals.
Connect 50+ accounts, in order to gain a better understanding of your financial situation – gaining insights that can help you to have better financial awareness. The dashboard is designed to make it easy for anyone to track their finances.
Why You Should Use the Money Dashboard App
With the motto 'spend less, save more,' the app is free to use, and it is available on both iOS and Android devices. The Money Dashboard App offers several key features that make it a great fit for just about any financial situation:
📗 Multiple Accounts – The app supports up to 5 different accounts, allowing you to track your finances across various financial accounts. This includes checking, savings, and investment accounts.
📗 Budgeting – Another key feature of the Money Dashboard App is the ability to create budgets and track your spending. This includes being able to create budgets for various categories, including groceries, transportation, and rent/mortgage. This allows you to better understand your budget, and allows you to make sure that you're not spending too much on anything.
📗 Sharing – Another key feature of the Money Dashboard App is the ability to share transactions and budgets with other users. This makes it easy to collaborate with other family members or friends to track and budget together.
📗 Data Security – One of the most important features of the Money Dashboard App is data security. This includes the ability to have secure access to your data from any device. The app also allows you to have granular access to your data, giving you full control over who has access to your information.
Pros
Reputable app
Powerful budgeting features to help you save more and spend less
High-trust data security
Cons
Once again – more of a budgeting tool than a digital banking app
4. Moneyhub – Investor's Top Budgeting & Savings App
---
Some time ago, Moneyhub raised around $18mn in FinTech venture capital, for expanding into new markets. It's designed with younger investors in mind and can help them grow their savings and investments at the same time.

MoneyHub is best described as a savings app that also helps people create a long-term investment plan. It can also be used to track your investments and see how your money is performing.
The app was created to help young millennials (under 25 years old) get a head start on saving for retirement. People under the age of 25 often have less money to put away, and they may have more short-term financial goals in mind.
Sign up for an account
When you first sign up for an account, you'll be prompted to create a username and password. After you have those, you can start logging in to your account.
Once you're signed in, the app will prompt you to create a savings goal. You can create a savings goal for any purpose that you want. You can use this money for anything from college to retirement.
You can also set a goal, like "I want to help my sister pay for college." Once you have your goal set, you can start logging transactions.
Pros
Easy investment tracking
Fee-free trading & investment advice
Secure account access
Cons
Designed for younger people – because they also tend to want to take investment risks
Top Budgeting & Savings Apps 🌿 – Buying Guide
---
You could end up with an opportunity to retire early, or to build a homestead – either way, having extra cash saved up can help. Let's see how these apps could help you to be prepared.
Saving vs Budgeting
---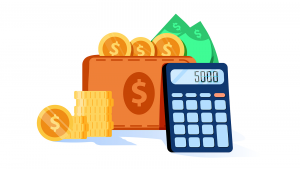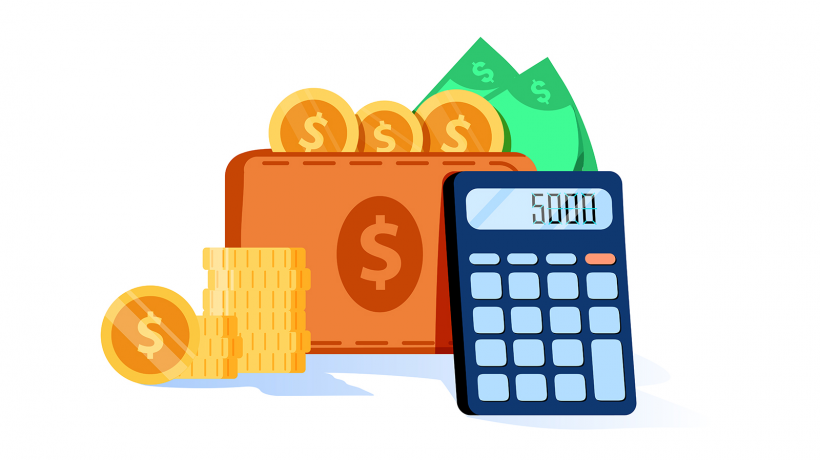 There are many different ways to look at money management, and indeed the words "budgeting" and "saving" can be used to refer to several different concepts.
For the purposes of this section, we'll stick to referring to the idea of tracking spending and setting aside a portion of your income.
Most people have a tendency to spend money that isn't being saved. That means that you aren't saving as much as you should be. If your income isn't reaching its full potential and you aren't able to build a more secure standing, you could be putting yourself at risk.
There are many benefits to budgeting and saving, including the fact that it helps you to develop a more productive relationship with money. You'll be able to better understand your expenses, so you can better work for those things.
How Budgeting & Savings Apps Work?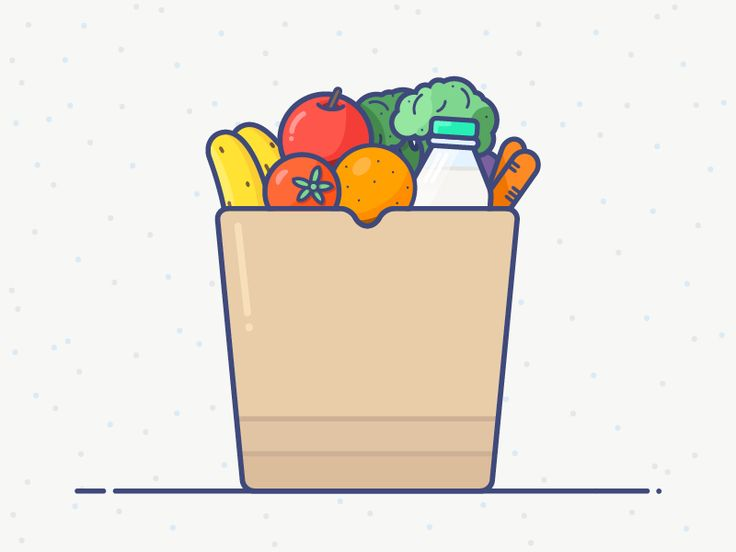 Before diving deeper into how budgeting and saving apps work, it's important to understand how budgeting and saving work in the first place.
First, we know that you already have an idea of what budgeting and saving is. But to make things easier, let's break it down a little. Budgeting is all about setting goals.
In general, you should aim to save 10% of your income. Your goals can be as simple as "save $12. each month" or as complex as "by the end of the year, I want to have $5,000 saved."
Saving is the next step. This is where you make a conscious effort to move money from your "day-to-day" account to your "long-term" account. The easiest way is to create an automatic savings plan. This is where you put an amount of money into a savings account (either online or on paper).
Some budgeting and saving apps let you create categories for your spending, similar to how you would categorise things in your house. Once you set up a category, you can then add items to it, such as "groceries."
Now, when you're paying for groceries, you can just tap on the category to see how much you've spent. You can also set notifications to let you know when you're getting close to hitting your savings goals.
Definitions
---
Definition of budgeting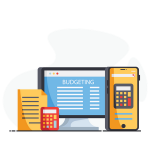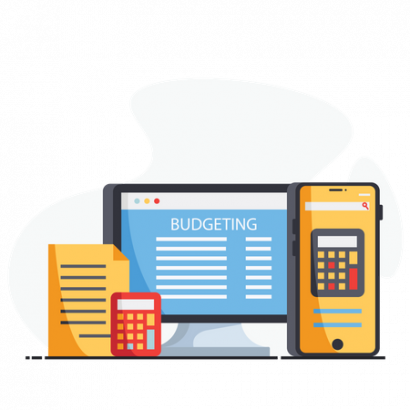 Budgeting is a record of expected income and expenses, which includes monthly or annual expenses. This record is used to be prepared for opportunities when they pop up and being able to cover expected and unexpected expenditures.
Budgeting is a great way to learn more about personal finance and improve your overall financial situation. It's not always easy, but it's definitely worth the effort. There are many benefits to budgeting, and they include the following:
You'll be able to accurately track your spending and saving habits. You can see where your money is going and make adjustments as needed. This will allow you to more effectively manage your finances and reach specific financial goals.
You'll be able to better handle financial circumstances as they pop up, so you can prepare for things like retirement or a new car purchase.
Budgeting also allows you to allocate money for specific purposes, such as running an online business, so that other things don't take priority over them. For example, if you plan on saving $100 per month for a summer vacation next year, you won't find yourself spending that money on other things before it even comes time for the vacation.
You'll be able to better handle your tax obligations each year based on how much you earn and spend each month/year, so there won't be any surprises when it comes time to file taxes each year.
Budgeting can help bring order into an otherwise chaotic financial situation by providing structure that will help keep finances in check (at least more than they would without a budget).
Budgeting can also be good for those who have debt problems because it helps them reduce their debt load while keeping up with their other financial obligations.
Definition of savings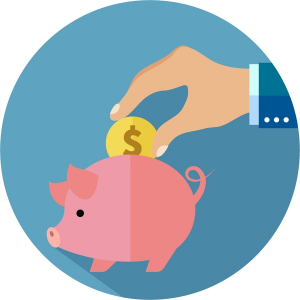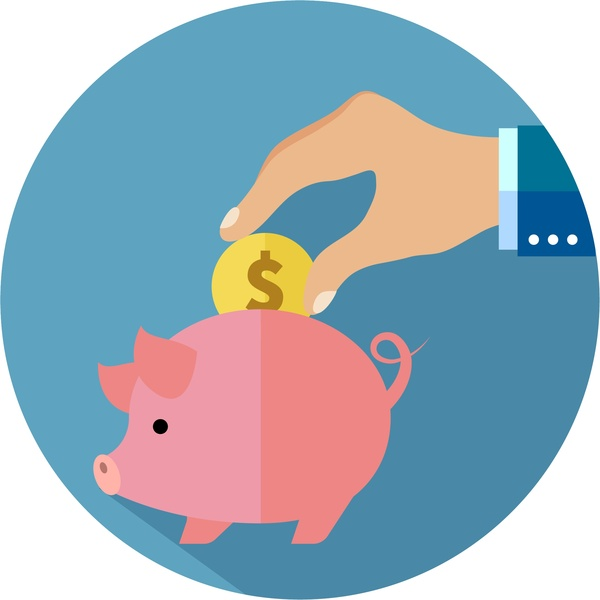 Having savings makes it easier to deal with unexpected expenses. It's good to have savings on hand because:
It provides you with a backup plan if things go wrong.
It allows you to take advantage of opportunities that come up without having to worry about whether or not you can afford them.
It can help reduce stress by giving you the opposite mentality to spending online and debt.
Saving allows you to reach your goals faster, which can be especially helpful if those goals are further out in the future (like retirement).
Saving money now means that as time goes on, your money will grow and compound, providing even more benefits down the road. This is especially true if your investments are earning some interest while they're sitting there waiting for you.
Dave Ramsey Top Budgeting & Savings Tips
---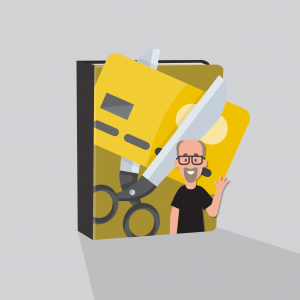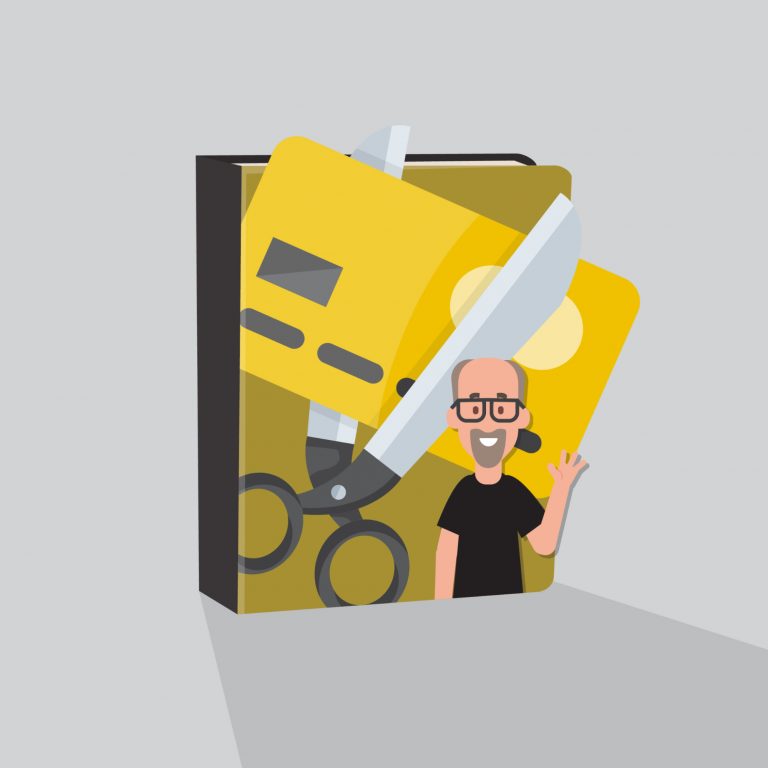 Dave Ramsey is an American personal finance author, radio host, television personality, and motivational speaker.
He hosts a nationally syndicated radio program and the Dave Ramsey Show podcast which offers financial advice from a Christian perspective. He also has authored multiple books on finances, including Financial Peace and More Than Enough.
His company, The Lampo Group (formerly known as Lampo Publishing), publishes financial education materials for a variety of audiences.
There's no doubt that budgeting and saving money is important for everyone. These tips from Dave Ramsey will help you start saving and build a budget that works for you. When you start to make changes to your finances, you'll feel more in control and your financial problems will start to disappear.
☑️ Build a budget and stick to it – If you don't have a budget in place, you'll spend money without knowing where it's going.
☑️ Know your bank fees – It can be incredibly frustrating when you realise that the money you were saving is now going to the bank.
☑️ Track your shopping – You can avoid running out of groceries by keeping track of your purchases.
☑️ Invest your savings – If you have extra money in your savings account, you could be missing out on massive returns.
☑️ Make your money work – Make sure that your money is working for you by using it as an investment.
☑️ Make your money work even harder – If you have money in a savings account that isn't earning you returns, you could be missing out on an opportunity.
☑️ Automate your savings – If you have savings that are sitting idle, you could be missing out on huge returns.
☑️ Invest your spare change – This is one of the easiest ways to make sure that you're saving money from every paycheck.
☑️ Avoid debt and build credit even if debt is the earlier path – It's easy to get used to the idea that you'll be paying a small monthly fee for the use of a loan.
FAQs
---
What does Dave Ramsey Mean by the 'Debt Snowball' Method?
Dave Ramsey recommends paying off your debts from smallest to largest, rather than focusing on one debt at a time. By focusing on your smaller debts first, you will get the satisfaction of paying off these debts sooner and can then use this momentum to attack larger debts.
This approach can be very motivating because it allows you to see progress much faster than other methods would allow and helps you to stay motivated throughout the process of becoming debt-free. The debt snowball method also allows you to pay less interest, since you are paying all of your debts off before reducing any balances with extra payments or using them toward other loans or credit cards.
The concept behind this method is that once one debt is paid off, it frees up more money each month which can be used toward the next debt, adding up until all loans are paid off.
What is Open Banking?
Many people are still unaware of the fact that when they sign up for a bank account, they also agree to a certain level of surveillance. Your bank will see every single transaction you make, and they may even be able to see your passwords if they choose to share that information with third parties.
Today, there are many high-quality, privacy-focused financial apps available that can help you to regain control of your finances. One such service is Open Banking. Open Banking allows you to sign up for a new bank account and manage your finances from a single app. You'll be able to see a full breakdown of your bank transactions and even cancel transactions that you don't want to see.
Final Words
---
These apps can help you get started, and can make budgeting and savings easier than ever before. Whether you're looking for a simple app to help you stay on track with your finances, or a comprehensive app that can help you save for the long term, these apps have what you need.
Now that you know how to get budgeting & savings apps installed on your phone, you may be on your way to a stronger financial future.
---
You Might Also Like: