Disclosure: Privacy Australia is community-supported. We may earn a commission when you buy a VPN through one of our links. Learn more.
10 Best Trading Books of All Time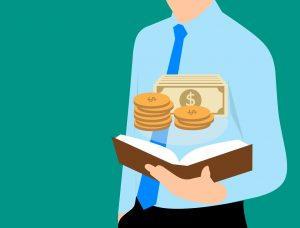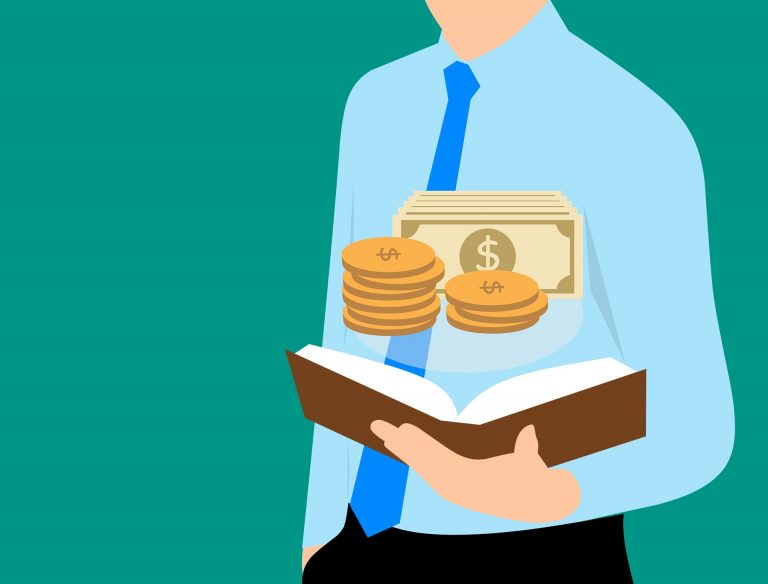 If you're looking for trading books, it can be hard to find a good one with all the options out there on the market.
You also need to know who has good information and which books might not be all that they are cracked up to be. If you're having a hard time finding good trading books, this article is for you.
We've narrowed it down to the top 10 to make the selection process easy for you. Other traders might believe other books are a better choice, but these 10 are the ones that are most consistently highly rated amongst traders all over the world.
These 10 books are also highly influential. All these books are meant to give you the insights you need to join the trading world and get started trading even if you might not have any experience.
These books can give you the inspiration to begin the art of trading if you have not even scratched the surface yet.
Table of Contents:
10 Best Trading Books to Read Now
---
Ready to get into the world of trading? Here is a summary of the 10 best trading books and why you should be reading them.
1. Market Wizards
---
This is the best book to pick up if you want to see interviews and biographies from other traders who have important opinions. It's one of the best-selling trading books in the stock world and most traders have a copy of this book.
The main part of this book is that they have interviews with successful traders from all over the world. It's one of the top-recommended books in the industry.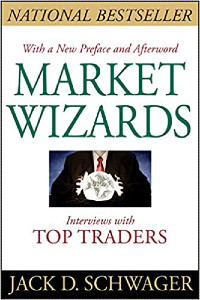 You will even see examples from traders that have turned $30,000 into $80 million. You'll read many different incredible stories that can inspire you to turn your money into even more money.
Some of the featured interviews and biographies include Richard Dennis, Ed Seykota, and Paul Tudor Jones as well as many others.
This book is perfect for beginners and advanced traders. This book is also perfect for those that are interested in capital preservation. The first focus of the book is on how to not lose money.
One of the most interesting parts of this book is that it kind of goes against what many others say. It does not follow the idea that you have to take greater risks in order to achieve high returns. While this might work for some people, it can be way too much of a risk if you are a beginner trader without any insight into the market.
This book focuses more on how you can invest the money you have but also protect the money you have. This is a big deal and is a lesson you need to know from the very beginning. Most of the interviewees in this book say that you can get more returns when you minimize risk as much as possible.
Losing all your capital is a heavy risk that you do not want to take. If you think you want to invest big and make millions, you might want to read this book and see how you can take a step back to mitigate the risk.
While many trading books are focused more on investing, this book is only about trading. The authors talk about how you need to use charts and technical analysis to choose the stocks you are going to work with and trade.
While some of the authors talk about using charts all the time, many of the other ones talk about only using momentum. They walk you through how they use the trends of the stocks to get them into trading. While this advice is simple, it's one of the best you can follow.
Don't worry though. The book states how you can use the simplicity of this idea to make good trading choices. It also talks about what to do when the analysis and momentum are not simple.
One of the main things people rave about with this book is that it's raw and honest. Many of the people interviewed only talk about parts of the trading industry that they know about rather than trying to tell you what they don't know.
While this might not sound like the best when you are trying to learn about everything in the trading industry, it's for the best. You don't want to follow a trader that is talking about parts of the market he knows nothing about. It's better to read a book from someone who is honest so you know the things you can actually follow.
Another important topic in the book is that there are no such things as good trades and bad trades. A good trade can lose money and a bad trade can gain money.
Overall, this book is important for beginners who want to get into the world of trading. It covers almost all the different topics you could want. Once you're done reading, you will feel like you have much more insight into trading.
What we like
The book covers much more topics than other choices. It also interviews real people who entered the world of trading and made good money.
What we don't like
The book does not have a definition section like other books. You will need to research some trading lingo to understand certain sections.
Who is this book for
This book is best for beginners but anyone can benefit from reading it. It's also good for those who might have been in the world of trading before and are now rejoining after a season of not trading.
It's one of the top books in the trading world so you will also be able to discuss it with many other people.
2. Pit Bull: Lessons from Wall Street's Champion Day Trader
---
If you want more of an entertaining read rather than a book full of definitions and statistics, this is a great choice. It's written more like a novel with stories. It's a lighter read and can get you into reading trade books since this one is a little more lighthearted while still being informative.
The book goes through the story of Martin Schwartz. This man started as a fundamental analyst but then became a trader once he realized he was not having success with his original approaches.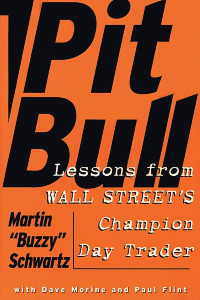 In his first two years of trading, he made $1.8 billion. He is now known as the "Pit Bull" of the trading world. He's a champion trader with much to offer readers who need insight and courage to enter the world of trading.
It's one of the best books on the market because it's witty and written with a sense of humor. It also discusses his failures. The honesty about failing before becoming successful is common in the world of trading so it's important to talk about.
This book is also a quick read. You can finish it on a long plane ride or a short vacation trip. It's engaging so you can easily finish it in a short period of time. It's perfect for those who know they need to read about trading but maybe are not very interested in reading a long book.
Since it was written by Martin Schwartz, it's nice to hear his voice and his personal writing within the stories. It also goes into depth about his personal life which is a nice change from some of the other books that are written about trading.
The main point of the story is not only his trading journey but also his ability to make trading plans that can easily make you money. If you are looking for a real plan to make real money, this book can help.
You also need to start having a trading journal which the author discusses. He explains what should be in it and how you should be documenting all the trading activities you are doing. Although he spent years going nowhere with trading, he is now a master that worked hard and forged his own path in the trading world.
It was his wife and friends who encouraged him to keep going. This book also discusses the importance of involving others in your trading journey so that you have inspiration and insight when times might be hard.
The trading plan he discusses is only 5 steps. Some books talk about impractical trading plans that can take you years to even implement before you can begin to even trade. With this 5 step plan, you can model it in your own life and get started trading in no time.
Martin also talks about the psychological aspect of trading. He talks about how trading can be stressful and tells you how you can overcome the stress and keep going. This is an important lesson as sometimes stress can deter you from getting anything done.
Throughout the book, you can also see his passion for trading. This book is different than others as it's an autobiography. You will be able to hear Martin's voice and understand him with the inside look you get into his life.
At the end of the book, you will find a checklist where you can make bullet points of your plan so that you can begin to trade without error.
Martin also discusses how you need your own passion when it comes to trading. If you are only entering the world of trading for money, you will find it cold and hard. You need to find a passion for trading and let it lead you in the right direction.
What we like
The passion that Martin writes with pulls you into this book and makes it easy to read. It's also short making it a great choice for those who need a quick vacation read.
What we don't like
Focuses more on one personal journey rather than the ins and outs of the trading world. It's a nice read but you will need to supplement it with other books that have real statistics and trading stories.
Who this book is for
Those that want a short read or those that want more of an entertaining read rather than something more educational. It's also a good trading story with some specific strategies you can use to make your own world of trading possible.
3. Reminiscences of a Stock Operator
---
Most stock traders have read this at some point in their life. It's extremely good and very informative. It's the biography of Jesse Livermore who is one of the most famous traders of all time. He made headway on the financial markets and started educating others on how to make stock market predictions.
You will read the real story of how Jesse Livermore made millions of dollars and how he also lost millions of dollars during his work as a trader.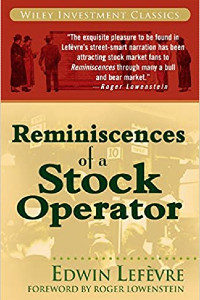 He was even bankrupt a few times but was able to make his way again and start over. The story is very inspirational and helps guide you even if you are not having current success in the stock market.
Since it's a short and educational read, many people read it several times over the course of their careers in the stock market. Each time you read it, you will learn new things. This is why it's such a common book amongst traders and why they normally refer this book to friends who need a trading book.
As far as information on buyers and sellers, the book goes over their strengths and weaknesses so you can know what to expect.
From this book, you won't just learn what to buy and sell, you will learn useful ideas for how to start your own portfolio. You can also see real problems you might run into and you will be able to fix them before they become a bigger issue.
What we like
You will be able to relate to the stories of Jesse Livermore as his story of repeated successes and failures is common in the trading world. You will also be able to learn many lessons from him.
What we don't like
The book has many technical terms with no definitions. You will need to do some research so you understand certain sections of the books without getting lost which can be time-consuming.
Who this book is for
This book is a story of wisdom all combined into one. You get entertainment plus statistics and plans you wouldn't get from other books that are solely written as trading stories. Read this book if you are looking for trading wisdom and a smart way to start building your trading portfolio.
4. Trade Like a Stock Market Wizard: How to Achieve Super Performance in Stocks in Any Market
---
This book was written by Mark Minervini who is one of the most well-known names in stocks. He is an investor in the United States and is extremely well-known all over the world for his trading and investing techniques.
This book discusses how he uses a precise trading system to always earn money and get up to a 33,500% return. If you have heard of the CANSLIM system, it is similar but with its own touches to make it more unique and effective.
This book has many different strategies and topics combined into one, which makes it a great overall read if you want one book with everything you need. Since you can learn everything in a compressed version, you will be able to save time and money since there is no need to buy multiple books.
Overall, if you are worried about how to trade if the market suddenly drops, this is the book for you. You can prepare for the worst before it happens.
What we like
The main advantage of this book is that it's straightforward and he tells exactly what he looks for when he's looking at stocks. You can follow his lead so you know what type of stocks to get and which ones you might want to stay away from.
What we don't like
It doesn't have as many trading examples as other books. You will need to use outside resources if you want to get more information about needing to trade in a particular schedule.
Who this book is for
This book is for everyone that wants to learn to trade stocks from both a fundamental and technical standpoint. You will need to be able to analyze stocks from both points of view and it will help you become an overall better trader.
5. Stocks on the Move: Beating the Market with Hedge Fund Momentum Strategies
---
If you want to see a real return in stocks, you need to read this book. Seeing a return on your stocks does not happen overnight and you will need resources to help you get the 5-6% return that happens on average. However, you can experience a drawdown of more than 50% in some cases if you do not watch your stocks.
Luckily, there are better ways you can trade with lower risks and higher returns. But, you need to be able to put in the hard work, which starts by reading this book. The author Andreas Clenow explains everything steps by step so you have the full details of everything you need to do, start trading like a pro.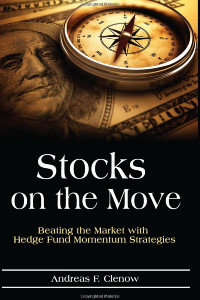 This book is also meant to help you gain momentum when you feel like you are stuck in the same place with your trading plan or system. Being stagnant can make you lose out on opportunities and this book can make sure you are getting back on track with your trading and your plans.
What we like
If you want statistics, this book is for you. The use of statistics to back up his claims and reports is extremely well done. You can see all the evidence of his claims and why he chooses the stocks he does based on the statistics he chose. You can also learn how to use statistics within your own trading plan.
What we don't like
On the other hand, statistics are not for everyone. You might find the statistics overwhelming especially if this is your first time learning about trading and stocks.
Who this book is for
This book is mainly for those that want to learn more about systematic stock trading. If you do not trade stocks on a regular basis, this might not be the best book for you. You might find other reading more relevant.
6. Trend Following: Learn to Make Millions in Up or Down Markets
---
One of the main reasons that people stay away from stock markets is that they are afraid to lose money when it comes to the market going down or even potentially crashing. Trend following is very important when it comes to not losing out on money.
If you need help reading trends and learning what to do when trends are changing, this book is for you. It explains the concept of trend-following thoroughly and then shows how you can use the trend-following approach to make millions of dollars.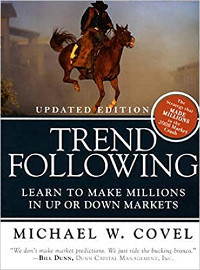 It mainly talks about hedge funds and how you can use them for trends. You can also get an inside look at the track records of these hedge funds, which shows that the trends are valid. This is extremely important as many books talk about hedge funds without showing the track record of the company.
What we like
It explains the trend following methodology very thoroughly. Even as a new trader, you will understand it and be able to follow what the book is saying.
What we don't like
There is no exact strategy in this book for you to get started with trading. Although it talks about trend following, it does not discuss how to use it to start a trading plan. So, you will need to also buy other books and resources to help you make a plan for when it comes to actually getting into the nitty gritty.
Who this book is for
This book is obviously for people who want to get started with trend following. It does not offer advice for those that mainly focus on day or swing trading.
7. The Complete Turtle Trader: How 23 Novice Investors Became Overnight Millionaires
---
This is a true story written about 23 people who got randomly selected for a special trading program. They were given a two-week intensive course and then left on their own to make trading and investing decisions.
This book is definitely different from the other ones as it focuses on a group of people rather than being written as an autobiography or biography. You will also be surprised when you read about the results from this group and the people when they were left on their own for trading without any previous experience.
They all ended up making millions of dollars. The story behind it is different and really worth a read for those that want to see how novice investors used limited skills and resources to make millions of dollars.
What we like
The main selling point of this book is that it's easy to read because it's short and very entertaining. It also discusses the trend following methodology if you are interested in learning more about that. It also has a dedicated section on risk management.
What we don't like
The book is written more like a story even though it's true and full of facts. If you prefer harder-written books with more statistics and numbers, this might not be the best book for you.
Who this book is for
This book is best for those that like to learn more about trend following. It's also best for beginners as the investors in the book are beginners who started from scratch. You will be able to learn a lot from them as everyone is just starting out.
8. The Art & Science of Technical Analysis: Market Structure, Price Action & Trading Strategies
If you want to learn more about technical analysis, this book is a great introduction. It also gives plenty of statistics so you can see the breakdown of what the author wants to tell you. You can also see where his thought process comes from, as he is concrete in explaining all the statistics in detail.
It's one of the best price action books on the market, mainly because it's one of the only ones that use statistics within the writing.
If you're interested in learning the technical patterns of trading, this is one of the best books you can read.
What we like
This book gives you a detailed picture of what works and what does not when it comes to technical analysis. If technical analysis is not something you are interested in, you will not find this book appealing.
What we don't like
Can be a little boring with all the statistics. If you are not used to all the numbers when reading, it can be too much to handle. You might need to break it up with other light reading in between the sections.
Who this book is for
This book can really benefit all kinds of traders no matter your background or experience.
9. Mind Over Markets: Power Trading with Market-Generated Information
---
This book covers all the basics you need for using the Market Profile. Whether you have heard of the market profile or not, you can benefit from this book. Market profile is basically a form of chart interpretation. It also considers the time factor though, which makes it a more accurate predictor of the trends you might see in the stock market.
The main benefit when it comes to the Market Profile is that you will get insight into one kind of day the trading is going to have, rather it be a trend day, range day, etc. This allows you to make a clear plan for trading.
What we like
It's one of the most in-depth market profile books you will be able to find.
What we don't like
While the book is very informative, there are no practical examples of how you can use the knowledge you will see to make a profit in the markets.
Who this book is for
This book is best for day traders or those that might become day traders in the future. For other kinds of traders, the book is not very relevant.
10. Beat the Forex Dealer: An Insider's Look into Trading Today's Foreign Exchange Market
---
If your main goal is to learn more about the Forex Market, you might want to check this book. It deep dives into all the participants of the Forex Market and goes over their reasons for trading.
It will also cover how you can work with specific trading strategies to level the field so that you are not competing too much against others. You will also learn more about being a retail trader and why sometimes the odds are against you inevitably even if you try your best at trading, since the Forex Market is different from stock markets.
What we like
This book gets straight to the point. There is no fluff or introduction needed. From page one, you start getting the information you need. It also explains the concepts behind all the trading strategies that are covered.
What we don't like
Not all the trading strategies can be used all the time. You will need to research what works best in the current market so you are not using an outdated system.
Who this book is for
This book is for Forex traders since that's what the book is all about. Other traders will not find it helpful.
Frequently Asked Questions
---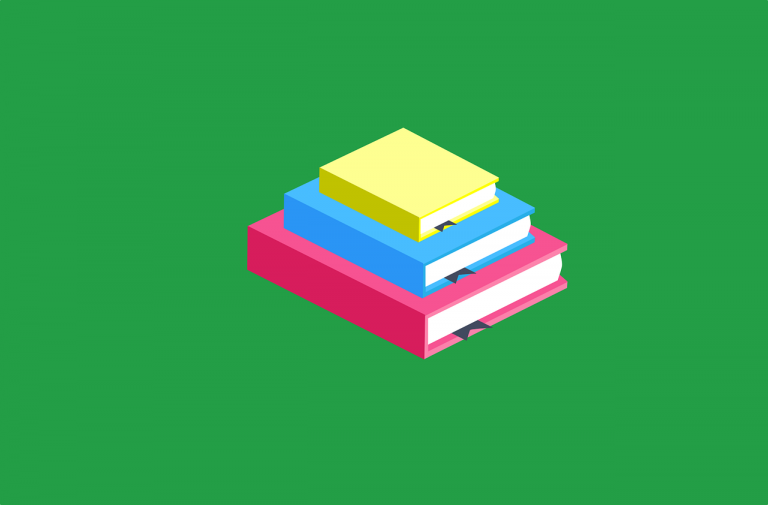 What Books Should I Read to Be a Trader?
Choosing one of the books on this list will give you all the skills you need to get into the industry of trading. While you are free to choose other books that you find in the library or bookstores, they might not have all the information you need.
The books on this list provide a complete picture of all the things you need to know as a beginner or even an advanced trader. You can even choose to combine a few of them or read some at the same time to be even more educated.
One of the best things you can do as a trader is to also start book clubs. There might be people in your friend group or community who are also trying to learn to trade. Ask around and see if anyone is interested in reading these books at the same time as you.
You can then meet once or twice a month to discuss the skills in the book and see if anyone has extra advice as a trader.
What Should I Study When Trading?
Some people enter the world of trading without ever reading or studying. While this works for some people, it does not set you up for success in most cases. This is especially true if you do not have a background in investing, finance, or economics.
You do not need a college degree to start trading. You do need to do some self-education though. Some people meet with financial planners or other professionals to help them get started. This isn't necessary though in today's world when you have endless resources at your fingertips.
One of the best resources you have at your disposal is books. They are cost-effective and informative, especially when you choose one from this list.
Before studying any materials, make sure you research the author. Some people write books without any previous knowledge. The words might sound good but you are actually reading a book that cannot offer you any valuable information.
Should I Take Trading Courses?
Trading courses aren't really necessary for most people when they have good books and other resources. However, you can find a local trading course if you feel like it would benefit you. Just make sure to research the professor and see their credentials before following their advice.
If you take a good trading course, it can reduce the learning curve that most people have so you will be set up for better success. You will also be able to make money much earlier if you have a good course under your belt.
Is Trading Worth Learning?
Yes! Trading is a magnificent skill to have. When done correctly, you can earn money easily. While you most likely won't become a millionaire as you see from the people on TV, you can still earn a substantial amount of money when you trade wisely.
Some people are put off by learning to trade stocks because it can be time-consuming. When you put in the effort and dedication though, you can make a living trading stocks. There are also some major pros when it comes to knowing the art of trading, including:
Make Your Money Work For You. Trading stocks gives you first-hand experience on how to value your money. It also teaches you about interest and how to build your portfolio to make it more impressive.
Diversification. One of the best ways to put your money into different places is to invest in stocks. This makes sure all your money is not in one basket and you can make your portfolio grow, including the one you might be building for retirement.
Personal Freedom. Trading stocks gives you the option to compete with yourself rather than with other investors. You can also trade from the comfort of your home without needing to go out and discuss with others. Once you learn to be consistent with yourself, you will see your money and portfolio grow.
What is Included in a Trading Book?
---
All trading books are different, so not every one of them will offer the same thing. However, a good trading book should offer some necessary skills and insight that can help you with the trading world.
Most trading books should have the story of how the author begins their life in trading. This gives the author some credibility with the reader and allows you to trust their insight. It should also explain the strengths you need to be a trader as well as some weaknesses you need to be aware of how to keep your money safe.
The author should also explain what they look for when trading stocks so you can get an idea of what you need to be looking for. It's also helpful if the book discusses some analysis of the stock market and its potential pitfalls.
You should try and stay away from books that have too many statistics. Not that statistics are bad, but they can make you lose interest quickly. You might also find it confusing if you are just beginning the life of trading.
If you are a more advanced trader with experience, you can look for books with more statistics as you might find them helpful.
A good trading book should also not have too many unrealistic ideas. Trading books are meant to help you in the world of stocks and to show you how to make money. However, they should not promise to make you a millionaire. They should show you how to make money but still be realistic about how you will make it.
Final Thoughts
---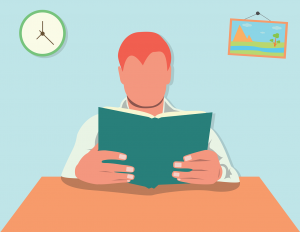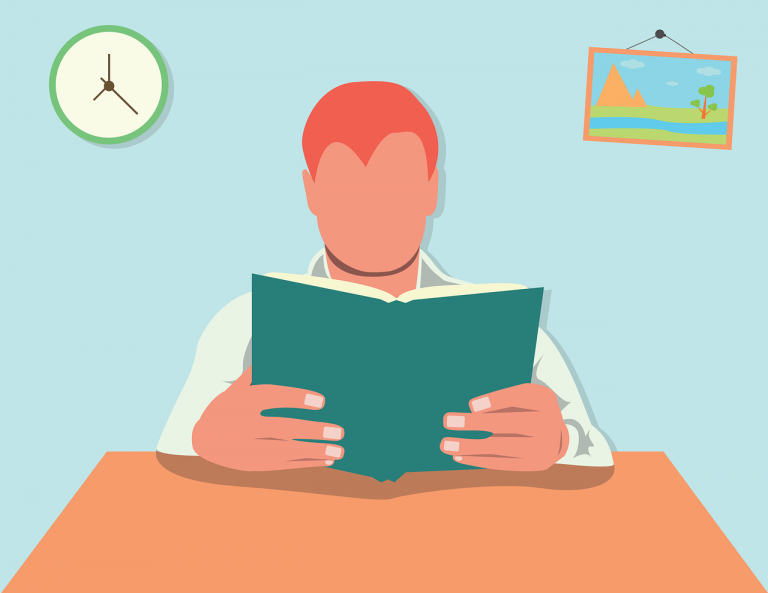 Whether you are a day trader or a stock trader, there is a book on this list for you. You can always buy more books as you advance from a beginner trader to an advanced trader. All the books offer stellar insight into what it means to be trading in today's world. You will learn what to do during failures and how to move toward success in the future.
Traders of all backgrounds and skill levels can benefit from reading books about the trading world. You can learn something new every day, even if you feel like you know everything from investing and trading.
---
You Might Also Like: