Disclosure: Privacy Australia is community-supported. We may earn a commission when you buy a VPN through one of our links. Learn more.
Best Domain Registrars in Australia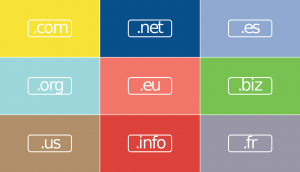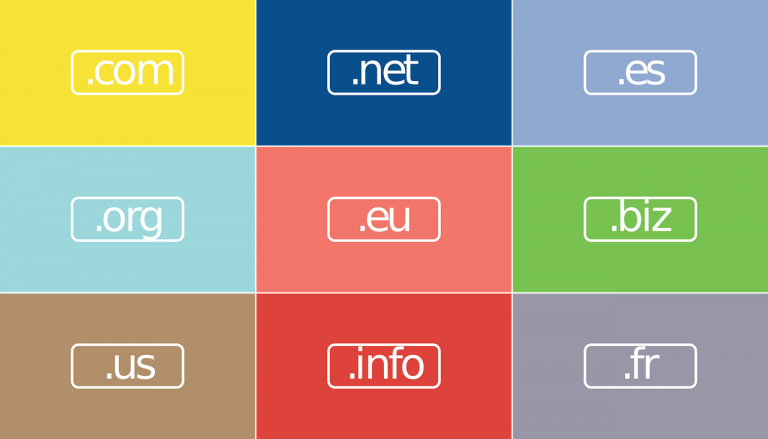 When you're trying to create a website and get it up on the web, there are a few things you need.
One of them is a domain registrar, making sure that your name is free and not already taken from another individual or business on the web.
If you're ready to get your website up and running on the web, we'll share 5 of our best domain registrars along with details about why we picked them.
Table of Contents:
What Is a Domain Registrar?
---
Before we jump into the best domain registrars in Australia, let's get to the bottom of domain registrars. A domain name is a name the surfers will use to access your site, making it a critical piece of your online space.
Domain registrars will connect you with your name and also give you an IP address that will make your site accessible. Without domain registrars, the web might be filled with tons of repeats, which is why they're so critical to those who are looking to get their website up and running.
How We Choose our Top Picks 🔝️
---
Because there is a need for every website to have a domain, it should come as no surprise that there are a large number of domain registrars to choose from. During our hunt, we checked out several of them, using a strict criterion throughout our election that all those that made it to our list had to meet. These criteria included:
Affordable pricing structures
No hidden costs
Registrars with bundles (hosting, security, etc.)
Lots of customer care options
Advanced security features and privacy
As long as these key things were a part of their setup, we gave them a chance, going a few steps further and selecting those with a solid reputation and unique features made to suit any budget.
The Best Domain Registrars in Australia in 2023 🇦🇺️
---
Now we are finally here and ready to introduce you to our top 5 picks for the best domain registrars. We've dug in deep to present key features, pros, and cons, ensuring that you get a good glimpse of what our top 5 picks have to offer.
1. Namecheap – Our #1 Pick for Best Domain Registrar in Australia
---
Key Features:
Fair pricing
Free domain registration and transfer
SSL certificates
App integrations

Pros
Several advanced features are free
Amazing customer care
Great pricing and plans
High-ranking security features
Cons
Adding several features can result in higher costs later on
Namecheap is our first pick, and for several major reasons. First of all, when it comes to security, they win hands down, proving SSL certificates for all sites and free privacy protection. Secondly, their customer support is up and running 24/7. Thirdly, they host a number of premium add-ons with small monthly prices.
All of these things are exactly what you should look for in a domain registrar, getting your website up and running safely on the web without a cost that will break the bank. No matter if you're creating a personal or professional website, Namecheap has something for you, giving you the opportunity to register your domain name within minutes.
The pricing is cheap and, for what you get, and extensions can be added to any domain for as little as 0.48 cents a pop. Choose to host with WordPress if you're familiar or keep with the Namecheap platform, the choice is yours.
2. Domain.com – Most Affordable Domain Registrar
---
Key Features:
Bulk domain registration
Options for eCommerce sites
Private registration
Included SSL certificates

Pros
Includes a website builder
Tools are endless
Affordable prices
Simple to use
Cons
Prices are a bit more on the higher side for more advanced websites
If you're looking for a domain with a ton of features that come along with their base plan, Domain.com should be your first pick. They have affordable plans that work perfectly for businesses of all sizes, including those that offer products for sale. Some plans sell for as low as $9.99 per year, going up if there are additional features needed.
Overall, their tools and platform are simple to use, with domain registration in little to no time at all. Those looking to set up their website will also not have to worry about security, as adding advanced protection to pages is one of Domain.com's top priorities.
Domain.com has more than 20 years of experience under their belt, making a name for themselves as one of the most affordable and reputable domain registrars out there. Even if you don't currently have a domain, they will find one for you, searching every corner of the web to find one that hasn't yet been taken.
3. Bluehost – Best Domain Registrar for WordPress
---
Key Features:
Tons of advanced security features + free SSL certificates
Live chat support around the clock
Free domains
Tons of literature for beginners

Pros
WordPress integrations
In the business for 10+ years
Plenty of customer care contact options
Cons
Though they can register domains, their focus is on web hosting
Bluehost has years of experience under their belt, around for more than a decade. During that time, they've made a name for themselves as one of the best web hosts, though they do offer other services as well. Among them is domain registration, which is why they made it on our list.
One of their main focuses in all branches is security, where the domain registrar will provide SSL certificates and lots of privacy options for all of their web pages. Another is their customer care, which Bluehost makes simple. They provide assistance 24/7 and even provide multiple contact options that include live chat, email, and social media.
Hosting packages are affordable and total just under $12 per year. Along with web hosting, members will score a free domain, using that to get started on the web. No matter what size of business or traffic, Bluehost has an option, and it's likely to be highly affordable.
4. GoogleDomains – Best Domain Registrar for Google Integrations
---
Key Features:
Lots of privacy tools
Domains + subdomains all in one
Customer care 24/7
A long list of integrations


Pros
A trusted name in domain registration
Backed by the powerhouse Google
SEO tools
Compatible with Google integrations
Cons
A bit more costly than some of the others
Technically still in the testing phase
With a name like Google backing you, you have to be good, which is why we've made sure to add GoogleDomains to our list of the best domain registrars. Their SEO tools are out of this world and their security features are unmatched. You might wind up paying a bit more with these guys, though it's totally worth it.
Domain registration with Google comes with its own benefit, backed by one of the web's most-loved search engines. Whatever integrations Google has to offer are compatible with their domain registrar, setting you up for success from the get-go.
Though it's on the higher side, plans start at just $12 per year, with options for special rates in some cases. Their customer care is solid and reputable, with options to get ahold of them in several ways including via phone, email, and live chat.
5. Register.com – Most Reliable Domain Registrar on the Web
---
Key Features:
Lots of SEO tools
Email services
Advanced security options
Marketing tools included
Domain transfers available

Pros
Find every tool imaginable
Prices are solid
Reputable name
Highly reliable service
Cons
Customer care lacks options
Some advanced privacy options are only available for a fee
To say that Register.com is reputable does not do them justice, as they've been around since the earliest days of the world wide web. Through the years, they've added a few advanced features to the mix, like privacy and advanced security.
The cost is super-low compared to others, with base plans starting at just $5 per year. Those looking to register their domain can explore additional options, though each one comes with an additional fee that has to be paid to add them in.
Register.com is also an option for those looking for an eCommerce host, with website building tools, domain registration, and a long list of other key features. No matter what type of web page is needed, Register.com is the tool and a few extra features for it.
Before Choosing your Domain Registrar, Read This 📖️
---
All sites will need a domain and, will need a domain registrar to set them up with one. Before going out and choosing one of your preferred domain registrars, take a look at these key things to consider. It can help you find the best choice for you and ensure that you know what you're getting into before you sign up.
Price and Terms 💵️
No matter what your purpose for having a website is, you'll likely have a budget that you need to stick with. That's why pricing and terms are important, as you need to know what you're getting into before you commit to one domain registrar over another.
Most domain registrars offer terms that last one year, while others may have a different term. You need to know this if you have a website, knowing when your need to re-register or if there is an automatic renewal.
Once you know the terms and pricing, you'll need to see what all is included, making sure that the price suits your budget. If you're left to add a bunch of extras, the final price could come out much more than you expected, taking you over your set budget and creating a big mess for your future investments.
It could be worth it to take some time and jot down your company goals and budget, ensuring that your choice for a domain registrar doesn't get in the way. Then, you'll have a better hold on your options and understand how to choose the one that suits you best.
Domain Transfer Options ➡️
According to Internet Corporation for Assigned Names and Numbers (ICANN), there are restrictions when it comes to transferring domains. No domains can be transferred from one domain to another within the first 60-days of a new registration.
It's not only the ICANN but also the domain registrar, which might not offer you the option to transfer your domain. If you have a website and are needing to transfer it over, you may need to consider these two things to avoid fees, penalties, or wait time until your domain can be registered.
If you're on a tight budget and can't afford the fees that come along with a domain transfer, you may have to wait it out and change after your 60-days is up, though you might take a loss from the registrar you chose if they wind up being less than what you expected them to be.
Expiration Policies 💡️
Domains are in high demand, and if you have a catchy name, you may want to find a registrar that will hold onto it for you. Domain registrations expire, mainly to upkeep things and ensure that, if it's not used, they will be transferred back to registrars that can sell them to other inspiring users looking for a domain name.
Some domain registrars will allow members to renew their subscription before it expires, sending them a warning and letting them know. Others will allow users up to 60 days after official expiration to register, holding onto it and not putting it back up for sale until the grace period is up.
Before choosing a domain registrar, we recommend reading the fine print and finding out all of the expiration policies along with renewal options, using that to make a plan for the end of your subscription. The last thing you want is for your website to go offline, making you invisible to surfers and putting a halt to your online growth.
Add-Ons or Bundles 🗃️
One thing that all websites need is flexibility, able to change things up here and there to keep things fresh and running smoothly. On top of that, no one can predict how traffic will be and which features will be beneficial up front, making it an added plus to have options to add on.
While some domain registrars will offer members options to add features and integrations, others will not. Some will also come with options for bundles, including web hosting, email services, and advanced security and privacy features too.
If you're a newcomer and need the works, it may be worth it to find a domain registrar that gives you the chance to host and create your website, using a beginner-friendly platform like WordPress.
Check Out Reviews 📝️
If there is one thing you're aware of about the web, it's that, if there's an issue, customers are sure to write about it. Some of the best advice that you can find on the web comes from previous users. They have special insight into how the domain registrar works and can share their experience so that you can make a better choice.
Don't just look on official websites but browse on forums like Reddit and Trustpilot, using what previous and current users of programs are saying to make up your mind about which platforms are the best and which you need to avoid.
Getting Started with your Website
---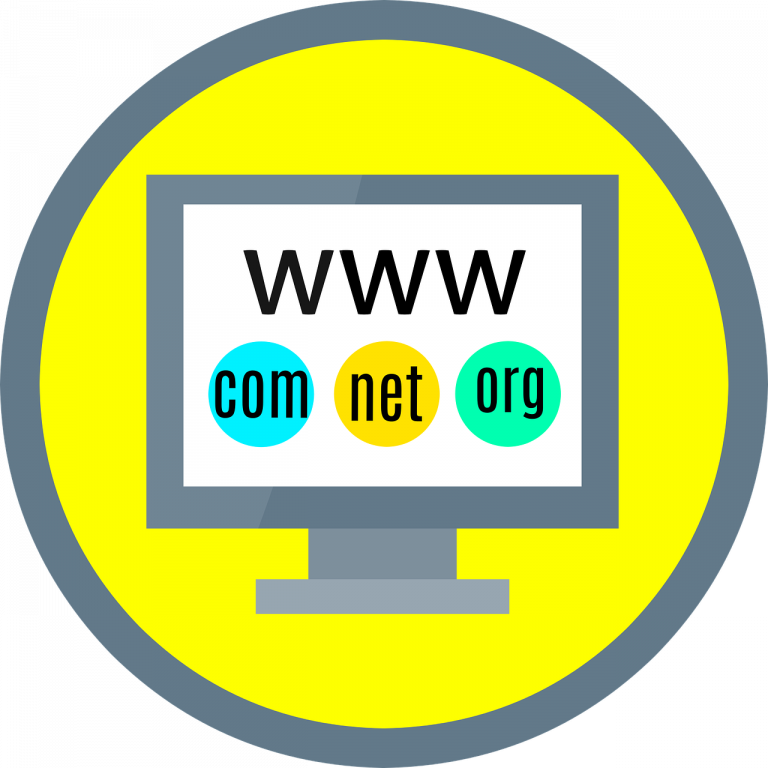 Once you're ready to get started with a website, you'll have to follow a few key steps.
Even if you have some of these done already, you may need to tweak them or ensure that they are solid and ready to go before you make your website live.
To get your website up and running quickly, follow these simple steps.
Step 1. Choose a Domain Registrar
The first thing you'll want to do is choose a name. You'll need to keep an open mind and not fret if your first choice is not available. Remember, there are a lot of websites out there, all of them with their own unique name. So, before settling on a name, choose your domain registrar.
To do so, take a look at our guide and start with our top 5, you're sure to find one that fits your needs and has the features you're looking for and then some.
Step 2. Find a Domain name + Register
Now's the time to choose your domain name, which might take a few tries to get right. If you have an idea, try it out, seeing if it's available and what the cost is. If your preferred name is taken, be sure to try out extensions like .org or .net before discarding them.
If you find that you're still having difficulty coming up with a name, then you might need to use the help of a domain name generator. These little gadgets are powerful when you're trying to choose a name, searching around the web and looking for names that are available, and offering you a slew of choices.
Step 3. Create your Website
Finding a name for your webpage is just one piece of the puzzle, requiring you to also have a solid webpage to go along with it. If you don't have one yet, you'll need to get one ASAP, using the help of a web host. Some registrars offer web hosting and vice versa, helping you kill two birds with one stone.
If you're on a tight budget, you can find free web hosts, though you may have to worry about branding and other key aspects that take away from your website. Plus, if you're a beginner, you'll want to choose a web host that offers templates and/or drag and drop designing, both of which will have you designing a professional webpage in no time.
Step 4. Take it Live
With your domain name and your page up and ready to go, it's time to take it live. Don't fret the small stuff, tweaking things as you move along. You can always go back and edit things that you want to change, making it an ongoing process.
It might be a good idea to hold off on too many extra features, in the beginning, seeing how things go and how your traffic and search engine position is doing before driving up your cost or integrating too many things that you're not sure how to manage.
Step 5. Secure your Site
If there is anything that you want to beef up on, it's security, keeping your website and your visitor's information safe. Visitors can choose to visit you with a VPN, though you need to make sure you have updated,SSL certificates password control, regular backups, and even automated scanning.
Some web hosts come with these advanced security features already, while others may have them offered at an additional cost. No matter the case, this is one thing that you don't want to miss out on, keeping your website safe and secure from any risk.
Before You Go 👋️
---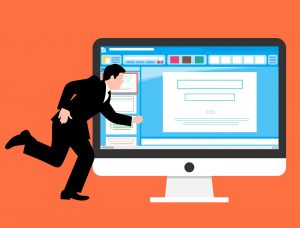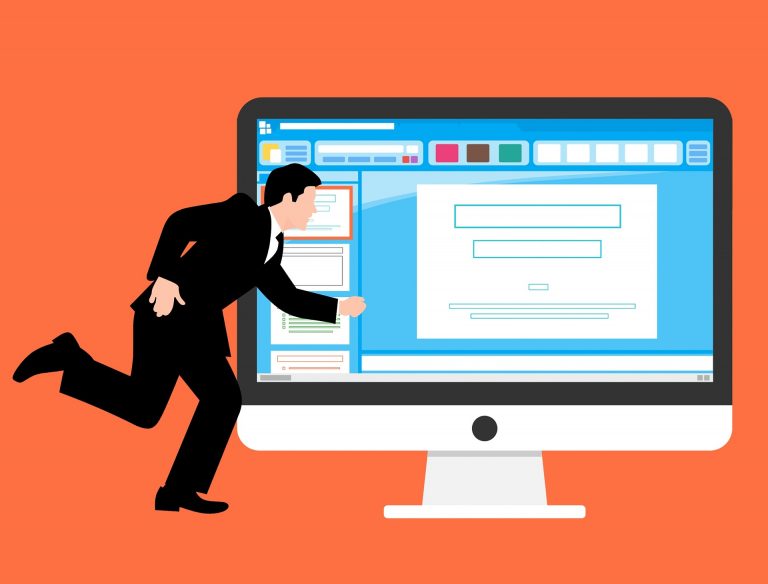 A domain registrar is a big part of the process of having your own website. On the web, you'll need a name, something that you can't just find and add to any webpage. Instead, you need to ensure that the name is free and that it's available to use.
Because domain registrars are a necessity, you can find a ton of them online, though not all of them are useful. We skimmed the web for the best, leaving you with a wide range of options that are perfect for individuals and companies alike. Before choosing one, weigh your options and check out our things to consider.
Once you have a name, you'll need to create your site and go live, getting your site or your products out on the web, so surfers can access them. All of that can be done in 5 simple steps, followed by adding your own personal touches and options to make your site unique.
---
You Might Also Like: