Disclosure: Privacy Australia is community-supported. We may earn a commission when you buy a VPN through one of our links. Learn more.
Best Free Web Hosting in Australia (2023)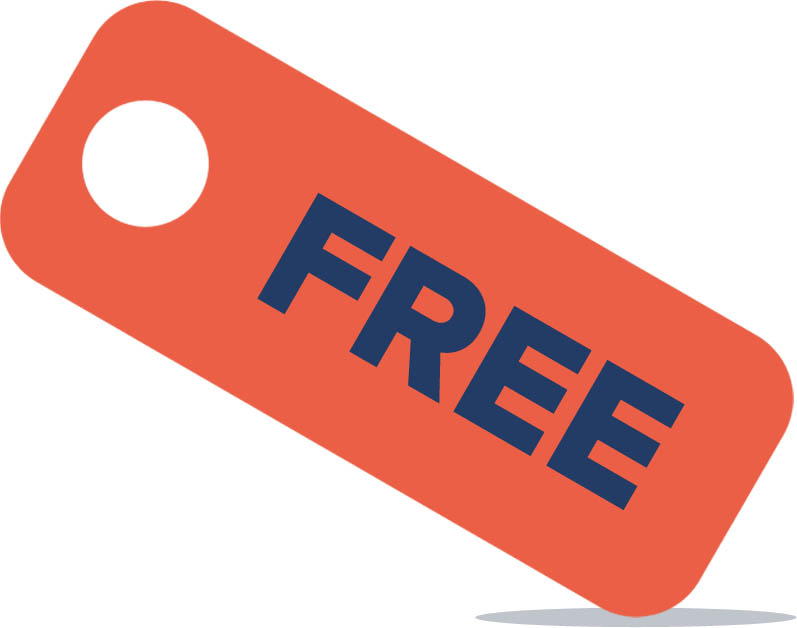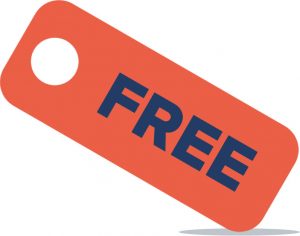 Any time you want to create a website that goes live on the web, you'll need a web host. Still, not everyone that creates a website comes with a huge budget, creating a need for affordable web hosts.
What if we told you that there were free web hosts and that most of them didn't cut corners when it came to extra features? Well, we've done some digging and rounded up the web's best free hosts in Australia and are here to present them to you.
If you're not sure what free hosting is, how it works, or whether it's a good option for you and your website, then we've got the scoop coming on up.
Table of Contents:
How Does Free Web Hosting Work? 🖥️
---
Nothing in life is 100% free, and with free hosting, it's true too. While they still make profits, they do so in other ways than taking money out of your pocket and don't charge a monthly subscription fee. For example, a lot of free web hosts out there will require you to add a small ad on your website or may attach their name to your domain.
There are a few limitations that come with free web hosting, including limitations to what you can and cannot do with your website. You may not be able to customize your website as much as you want, though you can have it up and live. Going with free hosting is a great way to save a few bucks while enjoying the ability to be part of the web.
The Best Free Web Hostings in Australia 🇦🇺️
---
There are lots of free web hosts that Australians can choose from, but which ones are the best? We've narrowed down the long list of all of the free hosts that you can find online to just 5. Check out our top 5 for a chance to see what good free web hosting all is about and what you can expect when you give these guys a shot.
1. Hostinger – Our Low-Cost Web Host Top Pick
---
Key Specs
Priced From: $0.99 per month
Bandwidth: 100 GB
Storage: 10 GB
WordPress Installed: Yes
Local Customer Service: No

Ok, so, this is not truly a "free" host, though you can find prices as low as $0.80. Hostinger has been around since 2004 and has climbed its way to the top as one of the best hosts that you can find on the web. You'll score lots of bandwidth, storage options, and more, all with the base level.
Choose one of three shared hosting packages and tailor the features to suit your webpage needs.
Pros
Comes with 24/7 customer support
Super low prices
The interface is easy to use
Comes with WordPress integrations
Free backups daily
Uptime 99.99% guarantee
Cons
No SSL certificate with packages
No extra storage
Web speeds are not the same across the board
Best Low-Cost Option
If there is one thing that we can't get enough of about Hostinger, it's the cost. Costs are some of the lowest around, with plans starting at just $0.80 per month. Those who sign up can get access to a ton of useful features, including fast speeds, storage, and top-notch customer care, all while not having to pay the high expected prices for it.
Users don't have to stop there, with a wide range of packages that are meant to suit any individual or company that needs a spot online too.
Customer Care 24/7 365
With your site up and running online, the last thing you need is to run into issues. Hostinger's customer care is there around the clock to help with any issues and to make sure that websites are up and running at all times.
They offer a few ways to get a hold of them, including live chat, email, and even a phone line. We sifted through reviews and records and didn't seem to find any outstanding issues with customer service, only running into positive things from users around the web.
Money-Back Guarantee
Instead of leaving you with a contract or a service that you don't enjoy, Hostinger gives all of its customers a way to try things out for 30-days. During that time, if there are any issues, or it just seems like the service is not the one for them, users can cancel and get a full refund.
Most of the time, the features that come along with each package come with non-refundable deals, making this one a unique deal that you can't find anywhere else.
2. 000WebHost – Best High-Quality Free Web Host
---
Key Specs
Priced From: $0
Bandwidth: 100 GB
Storage: 100 GB
WordPress Installed: Yes
Local Customer Service: No


000WebHost is a truly free web host that has everything from the most basic to advanced options for web page hosting. They have a large amount of bandwidth, WordPress integrations, and even offer a long list of features that you can't find anywhere else. Accounts not only come with fast speeds and up-to-date integrations, but also features security and optimized features that you can't find elsewhere.
Pros
The price (some plans are totally free!)
Basic setup that's perfect for small businesses and individuals
A lot of bandwidth
Free SSL certificates along with subscription
WordPress integrations for simple web designing
Cons
The free version is limited
Doesn't support multiple web pages
Free SSL Certificates
One of our favorite things about 000WebHost is that it comes with a 100% free SSL certificate. SSL certificates are there to keep web pages safe, attempting to stop breaches before they start by securing sensitive data. These days, the web is not always a safe space and both individuals and companies should come prepared to secure themselves while they're online.
Simple Setup
Not everyone that needs a website is well versed in web design. 000WebHost takes that into account and provides all users with a simple way to set up their site. From signing up to getting the website live, the process is simple and there are tools that make it so.
Email integrations are supported and all those who need them can simply add them to their list of plugins to have all that they need to create a fully functioning website that's easy to use and simple to configure.
High Performance
With a lot of other free web hosts out there, users will wind up sacrificing performance in an attempt to save on the subscription price. You won't find that with 000WebHost, as they have not taken any shortcuts when it comes to getting and keeping websites up and running. Uptime is a high 99.9% and web pages have an average load time of 1.7 seconds.
They offer all accounts, including those for free, the option to enjoy superfast connections, reliable service, and access to all the necessary tools to get and keep websites like and keep them running.
3. X10Hosting – Best Free Host with Unlimited Bandwidth
---
Key Specs
Priced From: $0
Bandwidth: Unlimited
Storage: Unlimited
WordPress Installed: Yes
Local Customer Service: No


Since 2009, X10Hosting has been a top name in web hosting. They not only offer free plans to get your website up and running on the web but also offer free cloud hosting and unlimited bandwidth and storage. You can't find many web hosts out there that offer access to all these free perks, as most of them are some of the most sought-after features in a web host.
Pros
99.9% uptime guarantee
Unlimited SSD storage
Free SSL certificates
Free hosting service
Access to cloud hosting free
Cons
Customer care does not have the highest rating
You cannot cancel your contract
Security
X10Hosting provides a free SSL certificate with all of its subscriptions, which helps to keep websites safe and secure. These days, the web can be a dangerous place, especially when holding sensitive information. No matter what kind of website you're trying to set up, you want to make sure to give your clients something that they can rely on and that they will feel 100% comfortable using.
Unlimited Bandwidth
Not a lot of plans out there offer unlimited bandwidth, especially when they are free hosts. You won't have to pay a fee for bandwidth and can welcome a large number of visitors to your website if you need to. This is a feature that is unlike many others, allowing users to enjoy unlimited space and bandwidth for their websites.
One-Click Installation
For those that are not gifted with the knowledge to design and configure websites, the simpler, the better. That's why one-click installations can come in handy, offering the opportunity to install all of the necessary software and integrations without the hassle.
There is no need to understand coding and no need to spend your days searching for how to add them to your website, enjoying them in just one click.
4. InfinityFree – Best All-Inclusive Web Host
---
While other free web hosting services will limp along trying to keep up, InfinityFree comes at you at a full sprint. This free web hosting service offers far more than usual, including unlimited storage and bandwidth.


We did not list bandwidth under a necessity, but it just barely escapes being a necessity.
The reason it is important is that it determines how much traffic your website can take. Not everyone is going to need to worry about serving tons of visitors simultaneously, so it is less important than things like security and disk space. But high bandwidth can also help your user experience when there are fewer users, meaning that it is a scalable feature from low traffic times to high traffic times.
While these features are important, they are not what separates InfinityFree from the rest of the webhosting services. The main thing that makes them stand out is the fact that it comes with an auto-installer. This installs the hosting service as an app, giving you access to its website builder.
This website builder comes with over 400 apps to help you make your website. This offers you a ton of functionality, including WordPress, one of the fundamental apps for making good text content.
InfinityFree also comes with a knowledge base that will help you learn what your website needs. This makes it good for advanced users who know what a website needs already and just need the tools to implement it, as well as beginners who do not yet grasp the fundamentals of making a website.
Pros
Unlimited space and bandwidth
Offers an easy installer with lots of apps
Among the apps are WordPress and security apps
Cons
Sites go down after 50,000 hits, so plan for this
Drawbacks
There is one big issue with the way Infinity Free handles websites: Uptime. You might have noticed that praise for its uptime was missing. Maybe you thought nothing of it. After all, as we said before, it's hard to praise a car for having an engine. But InfinityFree demonstrates how most free webhosting sites make you pay the price for being free: It limits you to 50,000 visits per day. After that, it goes down.
On one hand, this is understandable. If you are getting more than 50,000 visits per day, then you probably have the money to afford a paid web hosting service. On the other hand, it can create unnecessary complications. After all, you do not want a windfall of customers going to a down site.
This drawback does not dispel the features of the site, but it does mean you have to use it a bit differently. Keep in mind how much daily traffic you expect, and you will be fine.
5. Byethost – Best Ease of Use
---
Most people who are looking for free webhosting services are not professional web developers. In fact, the most common demographic for free webhosting is people looking to make an impressive resume or portfolio in the form of a website.

This means it is important for a free webhosting service to be easy to use.
To that end, Byethost has you covered. They are run through a browser, meaning no installation or configuration of any kind of third-party software onto your computer. It also means you can run them on any platform. This browser-based website manager also helps you install apps onto your site.
Naturally, this includes WordPress, but the most impressive and important apps are the security and space-saving tools. The installer also has a clean interface that will recommend a few apps to start with, but it also has good search tools for helping you find what you need for your website.
We mentioned a knowledge base coming with InfinityFree earlier. Byethost comes with one as well, and now is a good time to talk about why knowledge bases are important: They contain all the information you need on not just making a website but making it stable and successful.
This is especially important for people making their first website. You do not want to be a spaghetti chef with your website, throwing in anything that might make it a little better. Less is more with a website, particularly when it comes to a website of limited scope, as it allows it to load faster and with fewer bugs.
Pros
Easy to use
A huge number of easily sorted apps
Great knowledge base for learning how to make a website
Cons
Limits on the size of your site and monthly bandwidth
Drawbacks
Keeping your website streamlined will also help with one more important thing: Keeping it under Byethost's data limits. They are not the harshest data limits of all time, but the more complicated your website is, the faster you will run into them. To start with you, get one gigabyte of server space.
Then, you get 50 gigabytes of monthly bandwidth. Some people might think that this means you only get 50 site visits per month. That is not the case. Even if you use every byte of space you are allotted, and even if your visitors go to every corner of your site, they will not download every bit of it.
6. AwardSpace – Best Scalable Option
---
One of the most underrated traits of a web hosting service is adaptability. Websites are rarely static. Sometimes they receive lots of traffic, sometimes they receive no traffic.

Sometimes they are built with cutting edge technology, sometimes they need to be upgraded over many years of progress.
This is a hard concept to grasp for many people, as sometimes it is beneficial to be realistic about what your website will do. Thinking of it in terms of what it concretely can and can't do will result in a website with certain limitations that you can plan around.
But AwardSpace rewards taking the planning of your website one layer deeper. AwardSpace is notable for being one of the few paid web hosting services with a free option. What that means is that you can start your website out simply, and then upgrade it to a more advanced form once it makes revenue.
Even better, their free tools are just scaled-down versions of their paid tools. That means you still get access to their website builder, apps, and security features. The big difference is in how much space and bandwidth you have to actually assemble these things into a user experience.
Your websites will be ad-free on the front end, but ad-enabled on the backend. What that means is that you can still use ad sense analytics as a revenue source, if in a reduced capacity. This allows you to build up to using the paid hosting if you want, and upgrading is incredibly easy.
Pros
Great user experience and revenue sources
Lots of apps and ways of tracking site optimizations
Easy to upgrade to better features once you grow
Cons
If you do not plan on growing, there are better free options
Drawbacks
We emphasized the importance of having a plan a few times now. That is what AwardSpace is best at utilizing: A website with a plan that includes expected growth and revenue. But naturally, that comes with its own shortcomings. For one, it has little reward for anyone that does not go in with that plan.In fact, most websites will be made without any expectation of growth. This means that AwardSpace's main features will just seem undercooked to most users, who can get better disk space and bandwidth elsewhere.
7. FreeWebHostingArea – Best Advanced Option
---
Most people that need free web hosting services are beginners, but there is a huge portion of people who need free web hosting because they have a complex message to get across for an existing business.


In short: They are not beginners. They might be web designers or whole marketing departments. These are people who have a clear idea of what they want, and usually know how to get it. FreeWebHostingArea is a free web hosting service that provides tons of tools for these sorts of users.
The main thing that it provides that very few other free web hosting services provide is what is called "SQL Databases". SQL (pronounced "sequel") is a programming language that focuses on web infrastructure. Not the kind of thing you are going to need for making an online resume, essentially.
But a tool that is critical for linking together websites, transferring data to users, and even allowing users to communicate with each other. Basically, that means it is essential for any complex networking task. From blockchain technologies to competitive games to aggregated data, SQL is critical.
FreeWebHostingArea gives you three SQL databases to work with, as well as 1.5 gigabytes of storage space. This is well above average, meaning that you will be able to make ample use of your tools.
You are also given an unlimited bandwidth allowance, which is an absolute boon when combined with what SQL can enable your site to do. All in all, this makes it the ideal place to make a more complex website when you have the knowledge of how to do it.
Pros
Great amount of space for using SQL
Above average disk space for your site
Unlimited bandwidth
Cons
Only worth using if you know SQL
Drawbacks
As you might expect, that aforementioned knowledge is going to be pretty critical to making use of this service. If you lack SQL knowledge, there is basically nothing here for you. This can be scary to hear, and the site does give you a limited knowledge base to pull SQL information from if you want to learn.
But SQL is a complex programming language that people usually take college courses to specialize in learning. Without it you will be absent most of your security options, as well as your most powerful user experience tools. This is because the site offers no apps to help you. It is your job to provide those.
This can be detrimental to even people who know SQL. Because it means that if you have a working knowledge, but lack knowledge of specific tools, then you might find yourself with 90% of a working website that is missing the last 10% of coding needed in order to make it actually functional.
8. Freehostia – Best for Multiple Websites
---
Many businesses these days will make individual websites for their products. Even websites that are technically centralized in their designs might need to use multiple domains for networking and security reasons.


In short, there are a ton of possibilities for why you might use multiple websites.
The trouble is that free hosting for multiple websites is exceptionally rare. That is where Freehostia comes in. They not only give you free hosting for up to five different websites but allow for up to 250 megabytes per website. This equates to more than a gigabyte of storage space, well above the norm.
They also have a SQL database that comes equipped with a "revolving door" protocol. This means that rather than using all five websites for different purposes, you can have the same website copied five times. Then, if one ever goes down, you can always put up one of the other four to keep traffic flowing.
Many people are surprised to find the kinds of optimizations multiple websites can give them. From boosted ad revenue to increases in activity, to cleaner backend code, you might try Freehostia for its multiple website compatibility even if you are not certain it will yield you much.
It has good tools for putting together your websites at the basic levels, as well as a knowledge base of what you can do with your newfound wealth of websites. So, it is good for teaching you these things.
Pros
Allows for the running of up to five websites at a time
Lots of tools for making those websites optimal, as well as learning how to use multiple websites
Each website has a lot of space it can take up
Cons
Noticeably low bandwidth limits that are a clear incentive to get the paid services
Drawbacks
Then again, you might also try it, learn a lot, and find out that it is not your cup of tea. This is particularly likely if you have any kind of functionality in mind that does not involve multiple websites. One of the most popular features of free web hosting is installers for apps, which Freehostia does not have.
The bandwidth limitations on Freehostia are also notably tighter than other free providers. This is particularly noteworthy because it seems as though Freehostia is both causing and solving its own problem: The most common cause of website downtime is a lack of available bandwidth from the webhost. Freehostia helps you solve that with multiple websites, but also constrains your bandwidth.
Something that is inevitably going to put some people off of the service is the fact that it has a free option as well as paid options. It can feel as though you are having your options deliberately throttled in order to incentivise you to get the paid plans that raise your bandwidth just a little bit.
9. FreeHosting – Best for Big Websites
---
If you are just making a website that boils down to a bunch of text and images, then you have a huge number of free web hosting services to choose from. But sometimes, you need to make something more complicated.


And the issue with web development is that no matter how simple something looks, making it complicated will make it bigger on the inside. That is why you need a service like FreeHosting.
You have seen us call 1 and 1.5 gigabyte disk space sizes "above average" on this very list, so what do you suppose FreeHosting provides? 2 gigabytes? 3? Dare we say 5? All wrong. FreeHosting provides you with 10 gigabytes to work with. This is an obscene amount. But what sites require that much data?
The specifics are not important, but just know that it is easier to cross that threshold than you would think. Most professionally made websites will start at some higher volume of data like that before being optimized and shaven down to a reasonable size. This process can take a long time and expertise.
That means that those 10 gigabytes are good for both beginners and advanced users. Beginners will be able to make good use of them due to how easy it is to overload a website with functionality. And advanced users will be able to make use of them with that same functionality, put there deliberately.
In addition to this, bandwidth is "unmetered". This means that there is no limit on how much data you transmit month to month. You can use as much as you want.
Pros
Huge amount of space to work with
No metre on bandwidth
Comes with a SQL database
Cons
No app installer to help you fill out your site
Drawbacks
But just because you can use as much as you want does not mean you should. Unmetered data really just means that they do not keep track of how much you use for billing and restriction purposes.
Since you are still using the server space of the hosting service, they still reserve the right to throttle or cut off your bandwidth if they get the sense that you are using too much in one month.
They also lack a substantial app store with which to add functionality to your site. This means that while the hosting service itself is open to beginners to do whatever they want in it, they do not give you the tools for that. They have SQL tools for advanced users, but as a result, this free web hosting service tends to serve advanced users far more readily than it serves beginners and basic users.
One note about this service is that most people do not need 10 gigabytes of data for their website. Many people will end up using maybe one-fifth of that. This is worth noting because it also means that you are far less likely to have your bandwidth impacted by having a more reasonably sized site.
It also means that if you do not have a website that needs a huge amount of space, then the lack of add-ons and tools on the platform will likely leave you wishing you had less space and more tools.
10. HyperPHP – Best Community
---
Anyone who has worked in web development will tell you that the best web developer in the world is Google. By that, they mean that most development problems are solved by searching out the answer on the internet.


But that usually just leads them back to the same communities over and over again.
HyperPHP shortens the process of dealing with these problems. They provide two things to help you solve whatever development problems or application bugs you might find: The first is a complex of high-quality customer support agents. These agents are not just reading from a script.
In most cases, they either know how web development works, or know someone who can solve your exact problem. This customer support is available both as a chat service and over the phone.
But the second part of the HyperPHP community is even better, and that is the forums. There, you can post publicly and communicate directly with people from all walks of life that are willing to help debug and test code, as well as supply coding of their own.
The platform makes working in code easy, at least relatively, by using a script installer. This allows you to easily incorporate code from other sites. They even allow you to bring domains in from other platforms, meaning that as a side bonus you can transfer to them as well.
Pros
Allows you to bring over code and domains from other platforms
Great community for helping you with problems
Customer support is well-trained in web development
Cons
Unclear system of bandwidth throttling in place of bandwidth limits
Drawbacks
The forums are a massive help, but one thing you will hear them talk about a lot is how much they strain under the bandwidth restrictions of HyperPHP. What are those bandwidth restrictions?
Well, that is the funny thing: They are not stated on the site. Instead, the site throttles bandwidth as you approach an unstated amount. You might think that this would make it easy to figure out what their set bandwidth is. But the problem there is that they do not apply their rules equally.
A larger site should use up bandwidth faster. But as it appears, a larger site with lower traffic will be throttled less even if it uses up the same amount of data over time as a smaller site with high traffic.
In short, the platform will punish you for having high traffic.
11. Wix – Best for Individuals
---
We have mentioned many times now the different uses a website can have, but we have done so in one big, aggregated list.
This runs the risk of giving the impression that all of these uses are similar.

That is pretty far from the truth. While all websites run on the same principles, a website run by a business advertising a product or service will always be different from a website showing someone's work. Wix is one of the most well-known free web hosting services because it serves this interest.
How does it do that? The first thing it employs is a series of high-quality templates. Web developers and graphic designers tend to stay away from templates, but mostly for aesthetic reasons. A template ensures that you know where everything is and that everything works generally how you intend it to.
The reason professionals will avoid templates is because they run the risk of making the internet highly homogeneous. More importantly, they don't meet every need that a business might have for a website.
But if you are an individual looking to get a message across, rather than a business, then you really do not have to worry about that. You are trying to present your content, and templates are the best way to do that to ensure that the shape of your website does not get in the way of what is inside it.
They also give you free security, 500 megabytes of disk space, plenty of bandwidth, and surprisingly good speeds on your activities. Many people do not expect this, especially professional developers, but the biggest advantage of Wix is that for all the help it gives you it never gets in your way.
The templates are the main draw of Wix, but they can accommodate things like JavaScript and C# if you know how to program in those languages.
Pros
Great templates
Good amount of space and bandwidth
More functionality than you would expect
Cons
Requires ads on free sites
Drawbacks
So, for all that functionality, what keeps Wix at the bottom of this list? The answer is simple: Ads. Wix is free and secure and highly approachable, but it comes at the cost of requiring space on your website be reserved for ads. Granted, you can pay to have the ads removed, but that's what you are trying to avoid.
These ads will take the form of Google AdSense ads and Amazon ads. That is to say, they are not tacky or unsafe for work mobile game ads or anything like that. They will not get in the way of your functionality, nor will they give your users any viruses. But these are not upsides. These are mitigated losses.
The fact that the ads are not actively damaging to the experience is only a good thing because we all know how bad ads can be on a site from just about every possible angle of user experience. That is what keeps Wix at the bottom of the list when it is so approachable otherwise.
Honorable Mention: Google Cloud Hosting – Best Not-Free Option
---
Google Cloud Hosting is worth mentioning even though it is not technically free. It is a great web hosting service that is free for the first year. Naturally, this means that you can cancel after a year and start again using the same site on a different account. But that much work can hardly be called "free".


Google actually gives prospective web developers tons of documentation going over how to set up a website that really shines. That phrase, "tons of documentation", might make it seem like they bury you in scholarly articles. But this reading material is far more concise and focused on solving problems.
On the flip side of things, they also give you unlimited storage for your site. You will rarely need more than a few gigabytes of storage even if your site is as unoptimized as it can be, because the unlimited space goes with Google's high bandwidth to make your sites flow well no matter what their functions are.
These features are all a result of Google focusing their website hosting on large businesses. That means your site will be easy to find, secure, and have a constant uptime.
Pros
Offers a great knowledge base for learning what a website needs
Unlimited space and bandwidth
Highly secure and constant uptime
Cons
Actually a paid service
Not great for beginners
Drawbacks
But of course, a focus on large businesses also means a lack of handholding for beginners. That means a lack of templates and a focus on actual programming languages to build things up. This makes sense when you consider that the platform is focused on getting businesses online.
It is also very important to note that the program does not always last exactly one year. The more space and bandwidth you use, the more "credit" you build up. Once you build up $300 of credit, you will be charged for the yearly service. This means you have to keep an eye on that to avoid paying.
All of these reasons are why the service cannot be rightly included as a free web hosting service. If you are willing to run the risks and do some work, then it might be worth the effort. But not consistently.
Why Go Free? 🆓️
---
If there are limitations that come along with it, you might be wondering why you would want to go free in the first place. For starters, it's well, free! That means that no money is coming out of your pocket. Additionally, you'll have access to all of the most basic tools and features that you need to create your perfect website.
For all the beginners, startups, or those who just want to make their own space on the web, a free host could be just the thing to get you up and running without all of the initial costs. Whether your goals are to keep your webpage as a hobby or to try to grow it to a bigger page with lots of traffic, a free web host is a great place to start, as you could use your experience to upgrade to bigger and better things in the future.
Pros ✔️ and Cons ✖️ of Free Hosting
---
Free is not always better, sometimes costing you more in the long run. Before choosing a free web host consider the pros and cons of free web hosting.
The Pros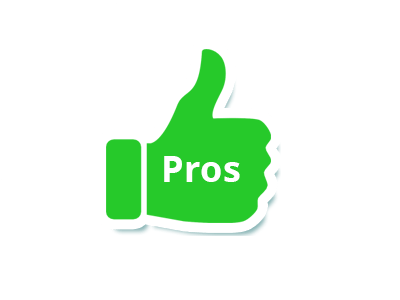 It's Free + Zero Contract ✅️
One of the best things about going with a free web host is that it's free and comes with no commitments. Other kinds of hosts will require that you sign a contract or that you pay a fixed fee per month, both of which are a commitment that you might not be able to meet.
If you're looking for a simple way to get your webpage up and running, a free web host could be just the thing to get it going.
Competition Increases Quality ✅️
There is a lot of push to get on the web, something that all web hosts know. It's because of this push that there is a lot of competition, which pushes hosts to come out with more features for less cost.
As we said, these free hosts will make their money somehow and may be able to partner with companies that pay for them to feature an ad on all web pages. The more competition, the higher the quality goes, which benefits the customers the most.
Access to Tools + Security ✅️
Web hosts have to build a reputation and keep it going. Plus, a lot of them offer free services and those that users can pay for too. It's because of that the users will have access to tools to build their perfect website, and they'll have access to advanced security.
No web host wants to have a negative reputation that sends potential customers running the other way, so you can find some pretty sweet advanced features for free.
The Cons
It's Limiting ❌️
One of the top drawbacks to choosing a free web host is that it's limiting. That's why it's not the best option for businesses that are looking to grow, as there is not much to grow into. Free hosts don't have the capacity to offer higher speeds, more disk space, storage, and advanced security features like paid plans do.
While users can upgrade, they won't find too much room to grow when they are with a free web host and may have to make the switch.
Costs Could Come, Eventually ❌️
For those that are using a free host and suddenly experience a boost to their traffic, there could be changes coming in somewhere. That's because free hosts mostly offered shared domains, which are shared with other companies to cut down the cost.
If one company is taking up all of the bandwidth, they may have to start paying. That plus, more traffic may result in slower load speeds, something that many webpage creators want to steer clear from.
Lack of Customer/Technical Support ❌️
When you pay for a web host, you'll likely have a ton of great customer and technical support. If there is an issue or you're just having trouble getting things rolling, all you'll have to do is give customer support a call and things will be fixed in no time.
When you have a free web host, you might not have a lot of options if things start to go wrong. Maybe you don't get a phone number and can only check out FAQs or request a live chat during business hours.
The Risks of Free Web Hosting❗️
---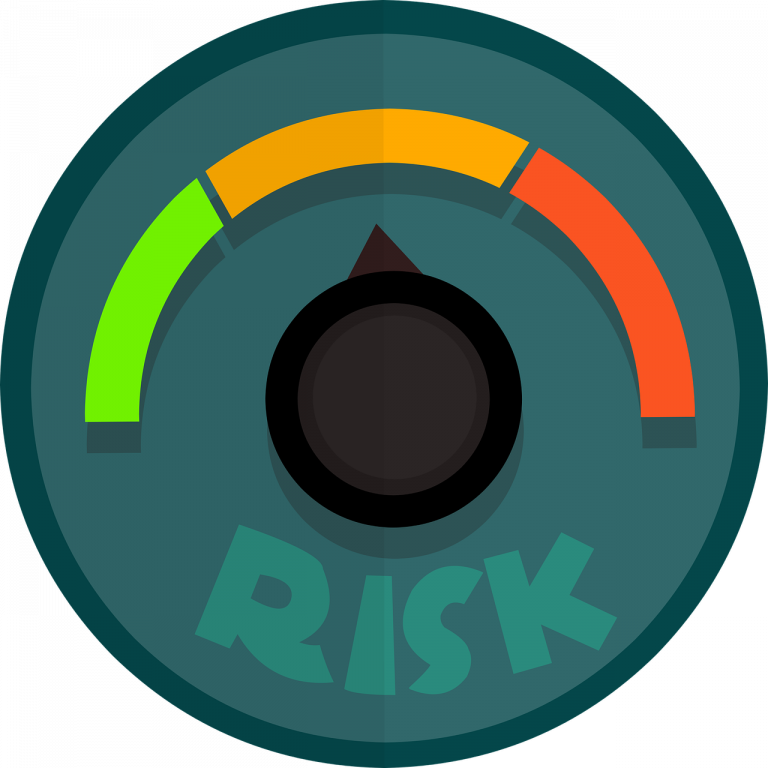 To be frank, it is not easy to find a perfect place to get web hosting for free. Part of the problem comes down to the fundamentals of web hosting logistics: In order to host websites, you need a data centre. Data centres need to be physically located in certain places and maintained constantly.
This makes them expensive, which means two things: First, you are unlikely to find a business that is willing to rent out space for free. And second, the cheapest businesses will be run with serious issues.
All you need to do is look at some of the free web hosting sites that you can find that are not on this list to see why free web hosting is risky. You will see broken English, nonsensical numbers, and unsubstantiated data used in outlandish boasts. In short, all the signs of a business that is actually a scam.
When you are looking for free web hosting, pay careful attention to the tools you are given, as well as the agreements you sign. Especially pay attention to the security tools you use. These are the main defences you have against giving up you and your customers' information to a scam artist.
But also remember that not all free web hosting is a scam. There are diamonds in the rough.
What Features Should Web Hosting Services Provide?
---
When it comes to web hosting, there are a lot of factors both big and small that can be highly consequential to the quality of your website. But let's be honest here: If you are asking for free web hosting, then you have to be willing to give some of those special features up in order to have a website.
That means the question is not "What features can you get?" but "What features can you not live without?" The list of features that web hosting services absolutely need is just three entries long.
Disk Space
Uptime
Security
Disk Space ✅️
---
This is the amount of data that you can use to create your website. Every letter of the text, every image, every animation, and every program on your website takes up a little bit of space. Most websites do not need a lot of disk space, but all websites need enough to function.
Text and images are actually easier to host than you would expect. Animations, videos, and especially complex programming are what really tax the amount of disk space your website will use.
Uptime ✅️
---
Uptime is such an obvious thing for a website to have that it barely even feels like a feature. It's like the engine of a car: Can you even call it a car if it does not have an engine? And can you even call it a website if it is not accessible by anyone? Well, no. But not all web hosting provides good uptime.
Simply put, uptime is the amount of a day that a website is accessible. Ideally, it would be up 24 hours a day. But what if there is zero traffic? Then leaving it up is a waste. Uptime also relates to how fast the website can come up if it is accessed during downtime, as well as when, where, and how it is kept up.
Security ✅️
---
Every website that has skipped on security has regretted it. Every single one. It is easy enough to think security is important, but many businesses looking to cut corners make the excuse that they are not putting anything on their website worth stealing. Which might be true. But your customers are.
You do not need to put anything on your website that might risk compromising you, but visitors of that website are compromising themselves just by visiting it. Unless the website is secure. So, save yourself from a potential lawsuit and a lot of trouble by prioritizing security before it becomes a problem.
Free Web Hosting Vs. Paid Web Hosting – Which is Best? 🆓️ 💰️
---
Depending on the type of website you have, you may need more or fewer features. Some features are set up to allow you to run businesses, while others are just there is a way to provide you with all you need to go live. Both are acceptable and possible, with a large number of web hosts out there to choose from.
When looking at whether you want free or paid services, there are some things to consider. Free isn't always bad, paid isn't always expensive, and finding a happy medium is not as complicated as it seems.
Key Differences Between Free and Paid Web Hosts
---
To help clear up the differences between the two, we'll point out some key differences before you start your hunt for the best one. Consider all of these before choosing a free or paid web host, making sure that you know and understand the differences between them.
1. Bandwidth and Storage
When getting your website up and ready to run, you'll need storage for all of the files that make up your website. The more complicated your site, the more files, which means the more storage you will need. Bandwidth deals with the number of visitors you'll have, which is important if you rely on traffic.
Paid web hosts will usually not cap either storage or bandwidth, providing options to those who need the extra space and performance. For those that do cap either storage or bandwidth, they do so at a high level and almost always guarantee uptime and performance.
Free web hosts on the other hand often limit the amount that they can provide to users. They do this in an attempt to save money and promote some of their paid options. Due to competition, users may be able to find free web hosts that offer unlimited bandwidth and storage, though they may be lacking in other areas.
2. Features and Upgrades
Features and upgrades are two things that all websites need. They offer the ability to keep websites current and also add additional features once they know what their customer like.
With a free web host, a lot of the key features and upgrades are limited, not allowing companies to integrate the things that they need. Those that do offer features and upgrade with free services might do so, but for a fee.
With paid web hosts, most features and upgrades are included in the cost. This is meant to keep costs low and to make sure that those that are paying for a service get everything they need out of it. Some of the things you'll score with paid include integrations like cPanel, SSL certificates, and WordPress.
3. Domain Name and Branding
Both free and paid web hosts will often advertise a free domain. However, there is a key difference between the two. Some domain names for free hosts require that you add their name onto it, using it as a sort of advertising.
Additionally, they may require users with a free plan to add an advertisement with their name somewhere on their webpage, which could reduce credibility and take away from the purpose of a website.
With a paid domain, most companies will not require that users add an ad, leaving the page only for their content. This could be an advantage to companies that are looking to create a brand for themselves, as it keeps them separate from other companies in the process.
4. Privacy and Security 🔒️
Security is a big deal and can drive some individuals and companies off the web. No one wants to visit a website that is not secure, which is why it helps to find out the key differences between free and paid hosting and how they handle their security.
When you go with a paid web host, you're typically getting a guarantee that you can get a free SSL certificate, online monitoring, and more. In addition, it's typical to get updates and upgrades in addition to SSL certifications, with the website taking full responsibility in the event of an attack.
With a free website, you may have to add some security yourself, as most hosts will not provide it for you. Even if visitors are coming over with a VPN, they still might not be able to access your page if it's not secure, losing you some key potential business in the process.
5. Performance and Reliability
When you rely on traffic, the last thing you want is a website that's always down. Instead, it pays to have both performance and reliability, ensuring that all things will be up and running and accessible any time day or night. When you go free, you might have a lower uptime and lower performance.
That could result in pages that load slower or websites that always seem to be undergoing changes and/or maintenance.
When you go the paid route, you'll typically find a higher rate of performance, as that's how hosts make their money. It should come as no surprise that there is a lot of competition out there, and hosts have to ensure that they are keeping things performing optimally if they want to get more customers on board.
6. Search Engine Rankings and Optimization
Slow pages typically don't rank as high, as they have less traffic and lower overall performance. This is something that analytics like Google and other search engines check for, putting your website further down on the list in the process.
Paid web hosts offer better performance and a higher quality security setup, both of which help your ranking go up. It's because of this that users should use caution when choosing a free or paid, considering if their spot on a search engine will affect their overall goals. If so, then it might be better to go the paid route, as it provides more of a guarantee that your ranking will be higher.
7. Technical Support and Assistance ⚙️
For those that are not tech experts, it can be difficult to get to the bottom of issues. That's why technical support is necessary, providing those that need it a place to call when things start to go awry. Free plans often come with some form of customer care but might not come with technical assistance.
What to Consider Before Choosing a Web Host 📝️
---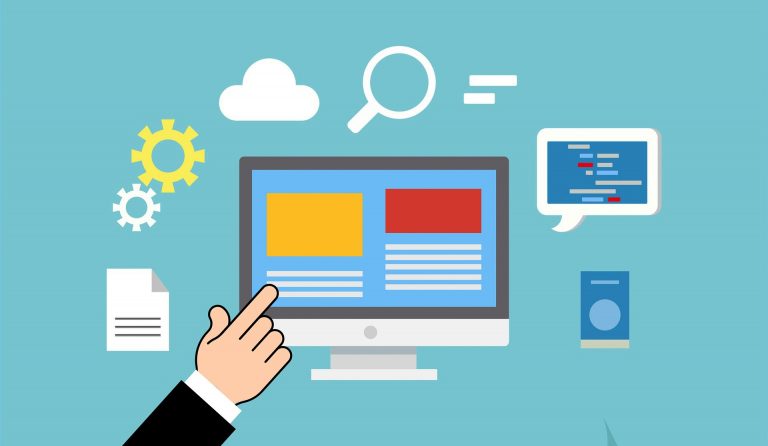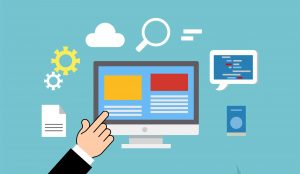 When on the hunt for a web host, there are a handful of things that you should consider before going with one or another. There are a lot out there, some much better than others.
Before choosing one, here are some key things that you should consider, narrowing down your choices and finding the best one for your online goals.
1. The Price 💵️
We know that this is all about free hosting but, if you do want to add features or just decide to go with a paid service from the get-go, you'll need to consider the price. It could be a good idea to start off by making a list of the things you need and, if going free, making sure all of them are included. If you do need extra services and features, check out the cost and make sure that it's worth it.
2. Their Niche
Some web hosts bank on the fact that they offer a ton of features while others bank on their ability to offer unlimited everything. Before going with a web host, consider what it is that they offer and what their niche is. Do they feature mostly large businesses, small businesses, or do they have a wide range of plans for everyone? Whatever the case, find the niche that fits closest to your company or individual needs before choosing your web host.
3. Specs
Different web hosts have different ways that they set up their specs. Some offer backups and storage options while others do not. Another thing that you might find is that a few of them come with more processing power and/or RAM, both of which could come in handy for those looking to take their website live.
Technical support, access to backups, domain names, and more is what you should look for, as these are all things that can push you toward success with your website.
4. Limitations
Just as you need to check out specs, you also need to check out key limitations. These limitations could be things that you really need and want out of your provider, including more guaranteed uptime, faster loading times, and even more security for your website.
5. Technical Support
If traffic is a big deal for you, then having your page up and running is key. Even if it's not, your current and potential customers all want to know that your website will be there when they need it. In case things go wrong, technical support is there to make sure that everything is cleared up and running smoothly.
It's good to know that you have someone there to call if things go wrong, which is why you should check out tech support and their hours before you decide on a web host.
6. Add-Ons
When you're first starting out, it's hard to know what the future holds. It's because of that that you should consider add-ons and the ability to switch between packages as you go. When you're starting out, you might not need as much bandwidth but, once you're up and running, you may need more to support all of your new traffic.
7. Hardware
Hardware can make a huge difference in how your website runs. Consider digging into the web host that you're looking at and seeing what kind of hardware they are working with. In this way, you can have a better idea about how they can work for you and what kinds of things that they can offer, deciding if it's a good decision for you.
8. Customer Satisfaction 📠️
Before choosing a web host, try looking online to see what the previous customers have to say. A lot of times, customers will take to the web and voice their opinion if they don't think that things are fair or if services are not running smoothly.
On the flip side, they may share their experience and give you some insight into what your web host will be like. Check out what other users have to say before you choose a web host and start building your website for the web.
9. Email Features 📧️
When hosts offer email, it can be good or bad. Good because you have an email with your domain, bad because they're not always the most secure. Some host's emails are flooded with spam, something that you don't need to deal with. Check out email features and make sure that there are some solid offerings before choosing that as your preferred method of contact with customers.
10. User Interface
When you're using new technology for the first time, the last thing you want to do is deal with difficulty. If it's too hard to use and figure out, you may get frustrated and leave it alone. Instead of dealing with that, check out the web host's user interface to see how smooth it runs. Look for organization, quick features, and more before deciding on one over another.
11. Scalability
Last but not least, you want to consider scalability. As we mentioned above, not many websites are the same since day one. The ability to grow as your popularity grows and to scale up or down with the seasons is a big deal, one that can save you money and keep your online traffic happy at all times.
Is Free Web hosting for You? 🆓️
---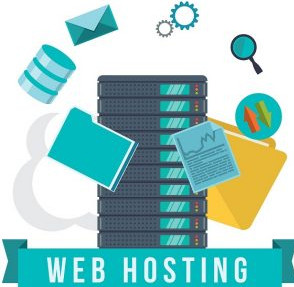 Free web hosting sounds like a great deal, but, there is a lot to consider. When choosing a free host, check out the features and make sure that they have those that you're looking for and more. If you're ready to give free a try, head on over to our top free web hosts to give them a shot.
You are always going to have to give up something in order to get web hosting services for free. But now you hopefully have a good idea of both what you cannot give up, as well as what you need.
And that is important to keep in mind: Some services will satisfy your needs better than others. Some are good for beginners while some are good for advanced users. So, keep in mind what your limitations and goals are for your website as you look around for the service that is right for you.
Don't forget to consider a few things before you choose one, and to always find those that leave you room to grow and expand as your online space grows in popularity. Free is sweet, but it isn't always better, as you really do get what you pay for.
And of course, be careful. There are a lot of scams out there looking to prey upon people.
---
You Might Also Like: