Disclosure: Privacy Australia is community-supported. We may earn a commission when you buy a VPN through one of our links. Learn more.
eToro Vs Plus500 (2022)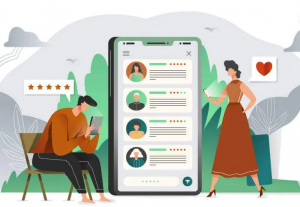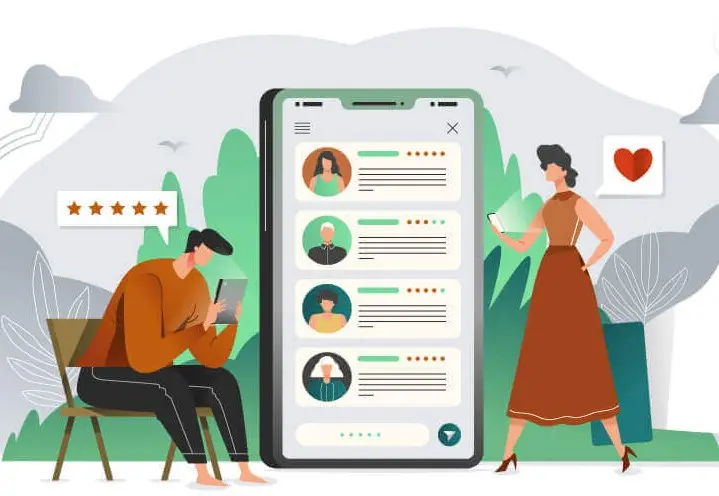 Plus500 vs. eToro, it's a "game of Give or Take." Literally. For instance, are you hands off? Your heist-Man could be eToro, who'll automate things.
But, for disciplined seekers of deep markets, Plus500 could be your most faithful Lady who studies carefully.
However, both give you direct access to big markets, from Forex to new Crypto Coins. Just with different time requirements and options.
Which we'll explore in more detail in our eToro Vs Plus500 comparison…
*Only risk what you can afford to lose. See more on Contracts for Differences explained.
Table of Contents:
Full Verdict (eToro Vs Plus500)
---
For Beginners – ETORO WINS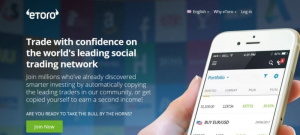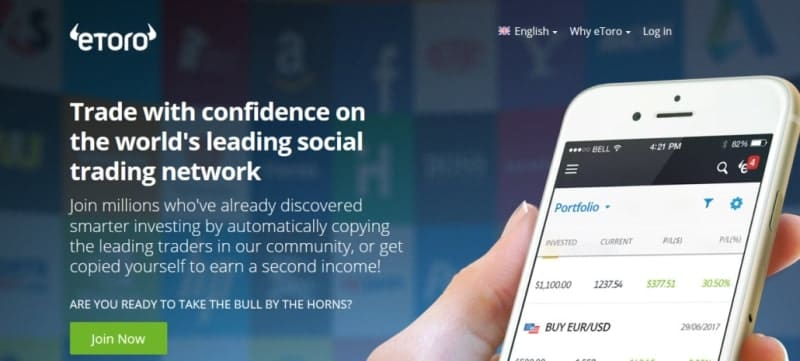 eToro is the best beginner broker that automates damn-near everything.
The most powerful copy-trading features on the planet.
Physical cryptocurrency exchanges.
Forex (47 pairs) and CFD trading.
1:30/ASIC to 1:400 (for professional clients) max leverage, $200 minimum deposit to start trading.
For cheaper CFDs – PLUS500 WINS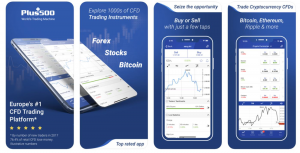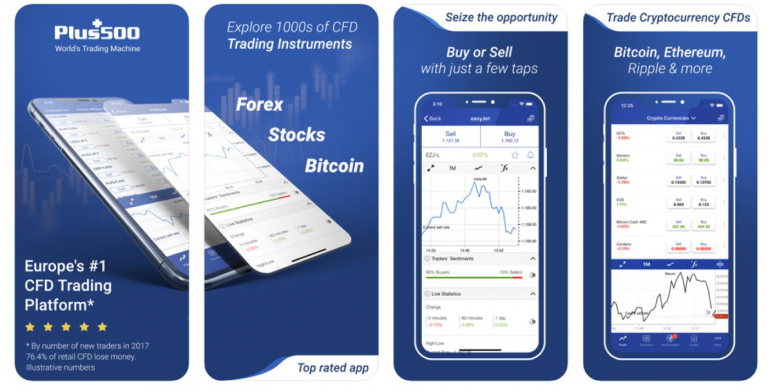 Plus500 is the best "intermediate-level" broker.
ASIC trading license: 21 More Forex pairs, higher-trust score for CFDs — than eToro.
More market penetration, better costs, no hidden fees.
1:30 maximum leverage, $200 minimum deposit.
Physical as well as CFD crypto.
Backgrounds Compared
---
Founded in 2006, eToro's 1200 employees are headquartered in Tel Aviv, Limassol, and London. They also have subsidiaries in Australia, China, Cyprus, the UK, and the US.
Plus500 was founded two years later, in Israel. Its subsidies lie in the same regions except China — but with the addition of Bulgaria, Israel, and Seychelles.
Both offer straightforward user interfaces suited for beginners. eToro gives you 24/5 customer support. Plus500's team is available on work days.
While eToro has more sponsorships than you can wave your hat at, Plus500 raises more revenue. And both have their Controversies 👇
Trading Licenses ✒️
---
The more major regulations that a financial company is able to successfully pass year-after-year, the likelier it is that their auditing standards are up-to-scratch.

In this way, trading licenses roughly indicate your privacy, that is, how well your private data is insulated – and platform processes encrypted – against unauthorised access attempts.
List of Plus500 Trading Licenses:
Australian Securities and Investments Commission (ASIC)
Cyprus Securities and Exchange Commission (CySEC)
Financial Conduct Authority (FCA)
FMA in New Zealand
FSCA in South Africa
Israel Securities Authority (ISA)]
Seychelles Fin. Services Authority (FSA)
Monetary Authority of Singapore (MAS)
List of eToro Trading Licenses:
Australian Financial Services Licence (AFSL)
Cyprus Securities & Exchange Commission (CySEC).
Financial Conduct Authority (FCA)
Financial Crimes Enforcement Network (FinCEN) — for the U.S.
Markets in Financial Instruments Directive (MiFID) — for Europe and the UK
⭐ Plus500 is better-regulated. It's worth a note however, that eToro is pushing hard in the US to get traditional financial regulators to authorize even wider use in the States, which could open up the floodgates to more markets and liquidity and future boons. (You can't use Plus500 in the States).
Controversies – eToro & Plus500
---
Both companies have had their share of scandal. As past behavior can be a good predictor of future actions, let's explore these past stories a little:
eToro Controversy: 'Forced Crypto Closures'
On January 7 2021, eToro released a public statement: "due to the current high volatility in crypto markets, and the risk it presents, eToro has disabled the ability to open new leveraged crypto positions. There is no impact on existing, open leveraged crypto positions."
The following day, eToro said there was extreme volatility in crypto markets, so European users needed to switch leveraged crypto positions to non-leveraged — else face forced closure. Within four hours, eToro followed through, returning any profits or losses.
This may lead to eToro's Cyprus license being revoked — because clients in inconvenient time-zones awoke to losses from these closed positions.
eToro Controversy with 'GameStop'
eToro helped to bring down Gamestop shares, by enforcing a stop-loss on non-leveraged buy positions that did not have this enabled. This stop-loss system is, in fact, designed to lower exposure in volatile market conditions — however, many clients found their positions closed despite this being an unfavourable action for their particular position.
By enforcing closures of such an enormous amount of stock, eToro also helped to bring down the price of GameStop shares — which was arguably a good or bad outcome, depending on what side of the coin you had your chips on.
Plus500 "Scams"
Plus500 is a completely legitimate, well-known company. However, they were subject to controversy and legal action, after accusations that they had been "rigging" their contracts for differences (CFD) markets.

Users reported that Plus500 was deliberately delaying the processing of CFD transactions, by which point — on a weekly basis — a favourable position would suddenly take a turn in the opposite direction. Users such as Yousif Sadik believe that Plu500 would "build delays on purpose," to give themselves time to rig the outcome to favour the house.
Key Features
---
Plus500's Platform 💻
---
Although lacking in social trading and some of the research & advanced analytic capacities of eToro and other platforms, Plus500 is not to be underestimated. It's simple and clean — suited to any level of trader.
Use the interface to find everything you'd expect of a CFD trading platform, plus more: buy and sell, but also do advanced Guaranteed and Trailing Stop orders, Close at Loss orders, and Close at Profit orders.
Key features:
Economic Calendar – Discover upcoming market events internationally and the anticipated impact for associated markets.
Real-time Alerts – Set the conditions for receiving notifications on the forex market: price changes, trader sentiments, and change percentages. (Receive via email, SMS, or push notifications.)
Zero Commissions – And tighter spreads than eToro, who do charge a commission.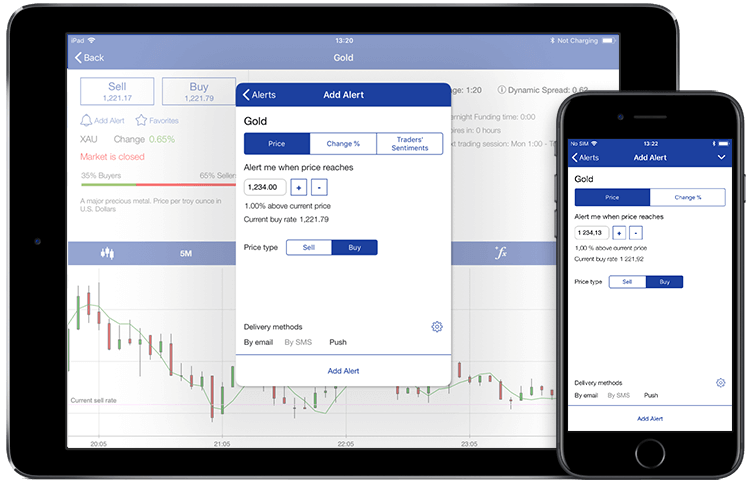 Note: Advanced orders are free except for Guaranteed Stop, which has an extra spread.
Plus500 Disadvantages:
No MetaTrader 4, 5, or cTrader.❌
No ECN or DMA account.❌
No iOS mobile app.❌
No autotrading, trade signals, social trading, or copy trading.❌
eToro Platform 📱
---
Focused on ease-of-use, especially for people who are new to trading — eToro's value is, honestly, rooted in its social trading roots. It's social media meets financial advisors, but you are in the seat of control.
See the historic success rates of other traders, and browse the all-time top traders (who have been proven to have earned copiers over 18% return on investments (ROI) from year-to-year; generate a chart, based on previous trader successes to forecast what a $10K investment would spit back out over a set period of time.
Key features:
Social Copy Trading – automate your trades via Copy Trading.
eToro Academy – learn the fundamentals via eToro's Academy: from Forex and cryptocurrencies, to CFDs, trading as an investment, and more.
Social Analytics – track and analyze your trading stats; access portfolios of other traders.
eToro Disadvantages:
Fewer Forex Assets for trading compared to Plus500 (a bit over 50, while Plus500 has over 70).❌
No options or DMA account.❌
No MetaTrader 4, 5, or cTrader.❌
🥊 Side-by-Side Verdict
---
Let's list out things that any level of trader might be concerned about, to get a wide-lens view of eToro vs. Plus500:
Demo Account: eToro + Plus500 win! ✔️
Meta/cTrader: eToro + Plus500 lose! ❌
No. of Tradable Forex Assets: Plus500 wins! ✔️
Social Trading: eToro wins! ✔️
Most No. of Operating Systems Compatible With: eToro wins! ✔️
Trading Costs: Plus500 wins! ✔️
Tradeable Crypto Coins
---
Crypto Coins on eToro:
Bitcoin Cash (BCH), Bitcoin (BTC), Ethereum (ETH), Litecoin (LTC), Ripple (XRP), IOTA (MIOTA), NEO, EOS, Monero (XMR).
Crypto Coins on Plus500:
Bitcoin Cash (BCH), Bitcoin (BTC), Ethereum Classic (ETC) Ethereum (ETH), Ripple (XRP), DASH, Litecoin (LTC), Cardano (ADA), IOTA (MIOTA), Stellar Lumens (XLM), EOS, NEO, Zcash (ZEC), Binance Coin (BNB), VeChain (VET).
Accepted Payment Methods
---
How you can fund and withdraw money from your account:
eToro Payment Methods 💳:
Card (credit / debit / mastercard / visa), wire transfer — or one of the following other methods: PayPal, Apple Pay, Skrill, BPAY, Rapid Transfer, Dine's Club car, UnionPay, Venmo, Neteller, Swift, Trustly, Yandex Money, Webmoney, or Western Union.
Plus500 Payment Methods 💵:
Card (credit / debit / mastercard / visa), wire transfer — or one of the following others methods: PayPal, Skrill, BPAY, Diners Card, Giropay, iDeal, JCB, Neteller, Swift, Trustly, Webmoney, or Western Union.
FAQs 📙
---
How Long Have They Been Around (eToro or Plus500)?
The longer a broker is around, arguably the more likely they are to be dependable (rather than a scam operation that pops up for a few years, then disappears), as it implies that a broker has good auditing risk management processes – eToro wins.
What trading platform is best: eToro or Plus500
This depends on the level of trading that you need. Both companies use proprietary software that does not let you integrate other standard solutions like MetaTrader and cTrader. So, for intermediate-to-advanced traders, both are probably below standard. But for all levels of traders who want access to social trading in its most convenient form — eToro wins.
Does eToro or Plus500 offer lower costs?
Plus500 is the substantially cheapest of the two. On EUR/USD positions for instance — the spread is 0.6 pips compared to an overpriced 3.0 pips with eToro. When you stack atop eToro's other fees, such as their fixed fee for withdrawals, traders are at a significant disadvantage when they use eToro — Plus500 wins.
Is eToro or Plus500 Safer for Forex and CFD trading?
Safety is a broad term that we cannot speculate on. But for regulatory standards, eToro has a longer track-record for being authorized by major regulators, as it emerged on the scene two years earlier.
For Aussie citizens, only Plus500 is regulated by the Australian Securities and Investments Commission (ASIC). eToro however is regulated by Australian Financial Services Licence (AFSL) — and, while Plus500 cannot be used in the U.S., eToro is registered for use under FinCEN in the United States.

⭐ Here is the full trading licenses list. Also compare eToro vs Plus500 Controversies – Plus500 wins, for scope, eToro for US clients.
Final Thoughts 💡
---
In the grand scheme, both eToro and Plus500 are suited for beginner to intermediate traders — in this hierarchy, Plus500 is tilted more toward more serious traders in terms of the platform's ease-of-use.
eToro's most powerful advantage is that you can passively invest using its social trading platform — it's hands off; passively invest by letting the eToro app feature mimic the exact enter and exit positions used by the platform's most profitable traders.
Also contains a social media feed like Facebook, to get the best latest updates — whereas Plus500 gives you better rates and more access to financial assets.
Want to start today? Get a Demo Account for eToro or Plus500 – there's no limit on practice trades. Spend virtual money against the real market, to get a sense of things, and make mistakes, before investing your real cash. You can also test out social trading this way.
---
You Might Also Like: