Disclosure: Privacy Australia is community-supported. We may earn a commission when you buy a VPN through one of our links. Learn more.
How to Watch BBC iPlayer in Australia (2022)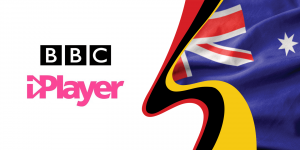 I recently updated my list of the best VPNs for Netflix in Australia, each of which lets you 'bypass the geoblock' for a host of streaming services – including BBC iPlayer.
There you are. I've impressively answered your question in three seconds flat…you might want to know:
"Can I watch BBC iPlayer for free, however?"
Choose a provider that suits you and you'll be watching Sherlock Holmes in no time. The rest of this guide will give you the dilly-yo on:
Is BBC iPlayer available in Australia? 🇦🇺️
---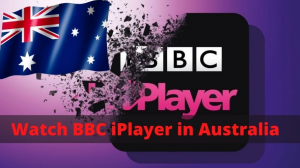 Unfortunately, Aussie's are restricted from accessing BBC iPlayer online. It's considered an international streaming service whereas – by comparison – Netflix offers its own special Netflix Australia library.
Due to copyright issues, using Netflix presents some challenges – with Aussie users restricted from accessing Netflix in other regions, such as Netflix USA.
(I've written, in the recent past, about how to unlock American Netflix in Australia – that guy will let you access Netflix for all regions internationally… Netflix USA has one of the planet's biggest libraries of big-budget films and TV shows.)
Even a good cheap VPN will unblock streaming sites like Netflix. You can also use it to unlock regional content libraries from other streaming providers:
Disney Plus
iTunes Video
Amazon Prime Video
Hulu
And much more.
Top Shows on BBC iPlayer 2021 & 2022 (that are available if you unlock it) 📺️
---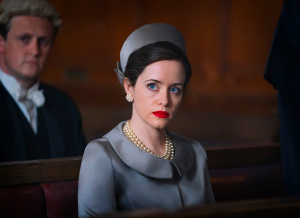 What's good on iPlayer at the moment?
A few of the most popular programs available BBC iPlayer in 2021 and 2022:
The Split (DRAMAS)
THE SPLIT is one of the most-watched BBC iPlayer dramas on right now. It 's set in a fast-moving world of London's complex high networth divorce circuit.
Watchers follow three Defoe sisters, Nina, Rose, and Hannah. A few other big series running now, or in the works:
A VERY BRITISH SCANDAL – follows actress Claire Foy, who rose to fame through the Netflix drama The Crown. She's now playing a duchess embroiled in a scandal.
CONVERSATIONS WITH FRIENDS – a 12-part series adapted for BBC Three from Sally Rooney's Novel Normal People.
KILLING EVE – set for release on BBC One for 2022; Jodie and Sandra return as Villanell and Eve, for the series final installment. This time around, the lead writer is Laura Neal, who worked on Sex Education.
LINE OF DUTY – one of the most popular crime dramas on iPlayer right now, competing with Bloodlands.
EASTENDERS (BRITISH SHOWS)
Eastenders moved from its usual broadcast slot for three weeks during the Euros 2020, but was viewable on iPlayer. Along with Corrie and Emmerdale, it remains a fan staple – others good shows on iPlayer:
TORCHWOOD – a grittier version of Doctor Who – what would really happen if the Earth was left to the hands of aliens?
TRIGONOMETRY – an exploration of polyamorous relationships; a French girl moves to London and takes up expensive accommodation with a couple who she gradually feels drawn to.
MAKE ME FAMOUS – a social media superstar struggles to handle what comes with suddenly being in the spotlight.
FATHER TED – a house of priests living a surreal life on an undisclosed Irish peninsula.
LOUIS THEROUX (SPORTS and DOCS)
One of the few personal brands that is synonymous with documentaries. See Theroux's exploration of the increasingly less underground sex-worker industry, or crack open a can as you watch the Premiership:
MATCH OF THE DAY – presented by Gary Linekar since 1999, watch football highlights and analysis from latest Premier League football matches.
TRUE CRIME – from a young soldier charged with 99 years in prison for the murder of her baby (Accused) to Catching a Predator – explore the darker aspect of human life.
ATTENBOROUGH – another of the few personal television brands – Attenborough covers natural life from prehistoric to Amazonian in 5k high-definition.
Harry Potter (FILMS)
While films may not be BBC iPlayer's biggest selling point, they do have a good number of big studio licences, especially around seasonal times – expect these family favourites with your turkey stuffing:
HARRY POTTER & THE GOBLET OF FIRE – to name one entry in the Harry Potter franchise that you can be certain of seeing at some point.
NIGHT OF THE LIVING DEAD (1968) – George A Romero's classic low-budget masterpiece horror spawned many parodies and imitations – from Dawn of the Dead to Shaun of the Dead.
WALLACE AND GROMIT – the very British oscar-winning claymation franchise: Curse of the Were-Rabbit, to name one.
⭐ How to Watch BBC iPlayer in Australia in 2022
---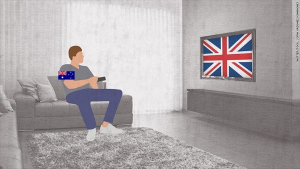 On a short stay in Australia, or are you an expat missing their EastEnders episodes?
Whatever your reason for changing region to access BBC iPlayer, the cheapest, trustworthy method is to grab a good budget VPN like SurfShark.
I recommend this provider as it's about the cost of a cuppa coffee a month and unlocks all of BBC iPlayer (among other services, such as Netflix) on every device – app or browser, no difference. You'll also be able to use unlimited devices with a single account.
For the sake of this guide, I'll run through how to get iPlayer with SurfShark and then give you a run-through of how to get BBC iPlayer on Apple TV in Australia.
Let's GO!
SurfShark (Best VPN for BBC iPlayer)
---
Step 1. Sign up 📺
After a long day of work, you've come home to the wonderful sensation of relaxation. You've made the popcorn, you're ready to binge-watch your love show.

All that's needed? Well, that's knowing HOW to watch BBC iPlayer in Australia using SurfShark (review…) of course.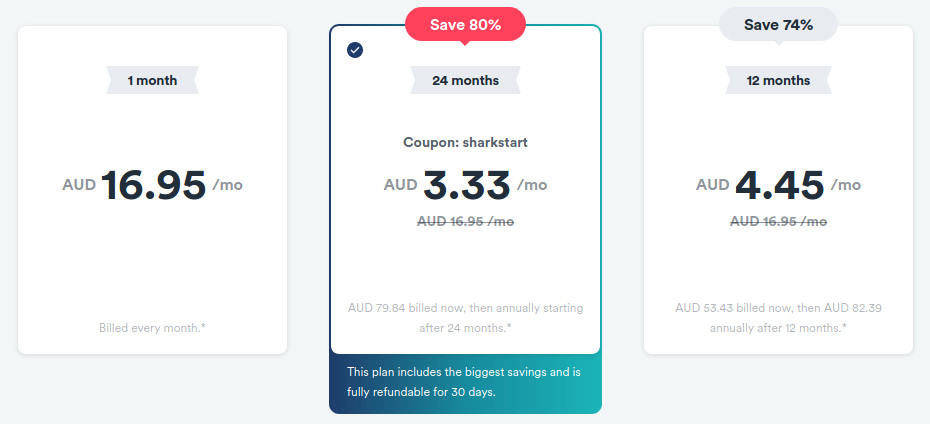 Our special Discount Link for our readers is sometimes as high as 80%, but this varies. At any rate, BBC iPlayer's full library will become open to you through it – so quickly create an account.
Step 2. Skip the 'Quick Connect'
You've downloaded the SurfShark app and installed it onto your OS (Windows, Android, macOS, etc). Launch the app and sign in.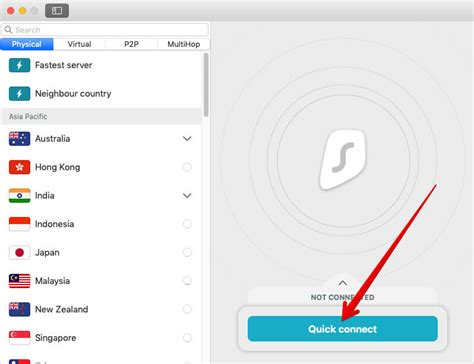 Your next move might look like clicking the "quick connect" button – but it'll recommend you a server based on your CURRENT location. So skip this, if you're looking to unlock BBC iPlayer in Australia or some other region.
Instead, choose a specific server by scrolling down the left-hand side list of countries. You can also just type the one you want in the top search bar, as seen in the image below – you'll be given a range of cities: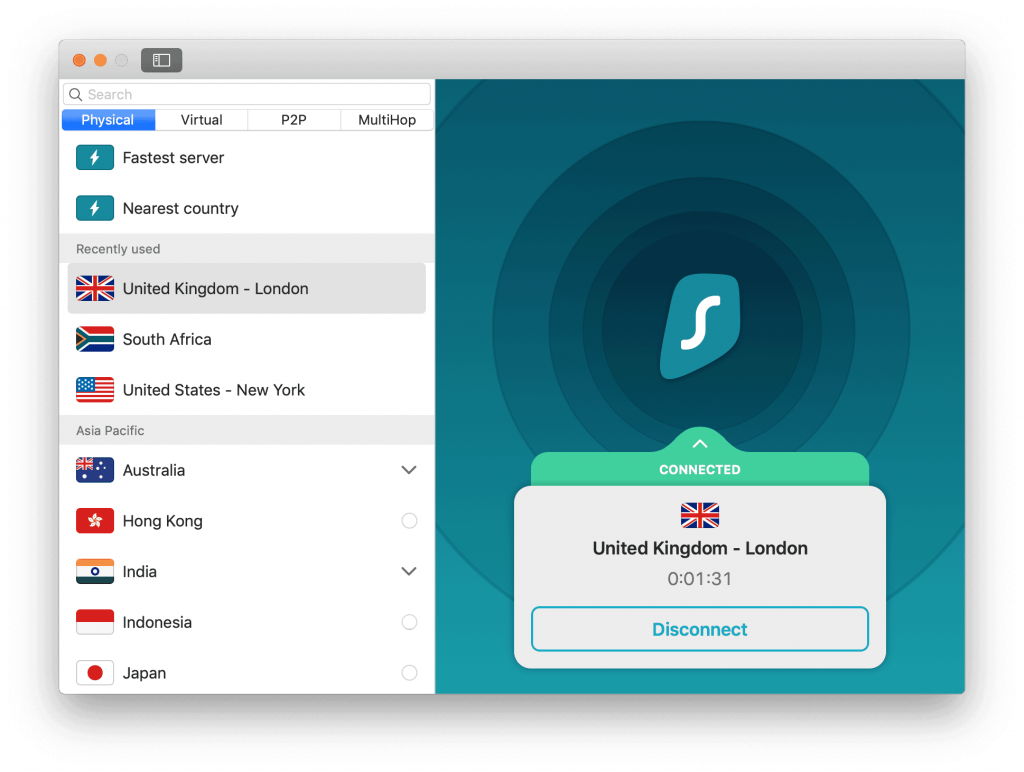 You're choosing a server according to the specific library you want to access. In this case, you should choose any city in the United Kingdom. This includes Scotland but there may be issues with BBC iPlayer in Ireland – so it's best to avoid any Irish servers… Now you're in.
And btw, SurfShark has 3,200 servers in 65+ countries.
Once you've got a server, simply click to connect. Once that's over, the gray message will change to "CONNECTED" in green, with the server name.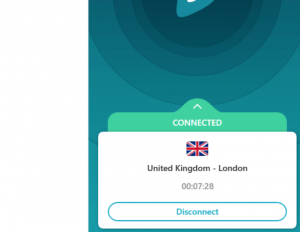 And that's it.
Step 3. Enjoy!
Now you'll be able to access the extensive BBC iPlayer library, regardless of your current location. Try a different server if the one you're on doesn't work.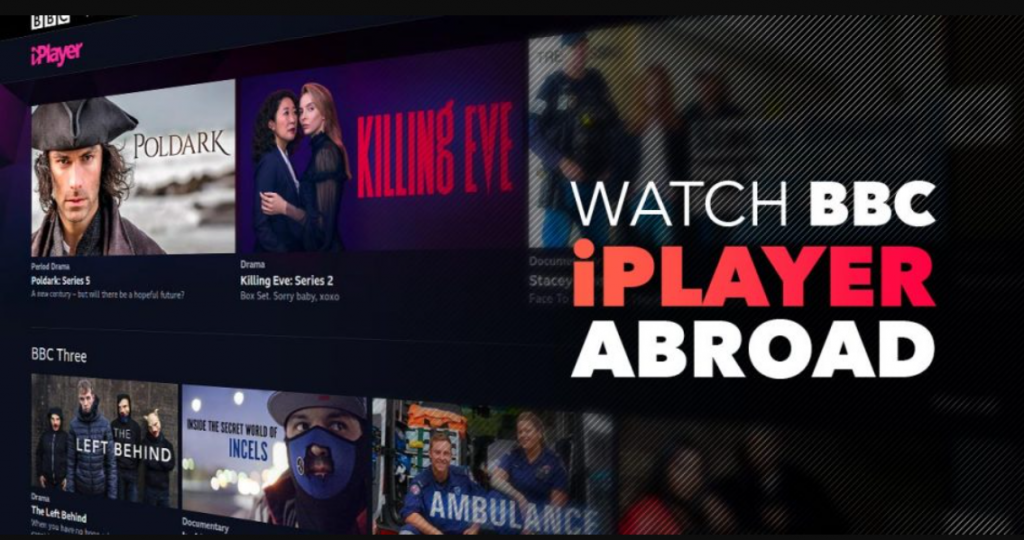 How to Get BBC iPlayer on Apple TV in Australia ➡️
---
Here is the simplest way to get BBC iPlayer on Apple TV in Australia:
First – grab a VPN and connect yourself to a UK server – here's how.
Your connection is now running through a UK server.
You also need to create a new iTunes account, one that is set to the UK. So log out of your existing iTunes account.
To do this, head to Settings > iTunes Store > Apple ID – then hit Sign Out.
At the bottom section of the iTunes store, choose UK for your preferred country.
Choose any free app and select Get.
This will prompt you to make your new Apple ID. Create one.
Fill out a different email address than the one used in your other ID.
For the payment page, choose None.
Fill out a valid UK billing address.
Log into your new Apple ID on your Apple TV.
You'll see BBC iPlayer available as an option – download it!
Note that BBC iPlayer isn't available on Apple TV version 3. (But it is available for later versions.)
Other VPNs
---
Also, my two other most-recommended VPNs for unlocking BBC iPlayer are NordVPN and ExpressVPN – so I'll quickly cover the steps for using them. It's pretty much the same as for SurfShark.
Once again – while there are some providers who are lousy at unlocking BBCiPlayer – both Nord and Express are excellent choices for this process, so don't think you're at any real disadvantage when you go for one over the other:
Unlock BBC iPlayer in NordVPN
Get NordVPN – 1 account can cover all your devices: your phone, computer, tablet, etc). Grab a plan here.
Install SurfShark – Once subscribed, depending on the device you can install the app or browser extension.
Find a server – Before you connect the VPN, you'll see a left-hand menu (like on Surf). Choose a server in either England or Scotland.
Open BBC iPlayer – Tune in 📺!
Unlock BBC iPlayer in ExpressVPN
Get ExpressVPN – 1 account can cover all your devices: your phone, computer, tablet, and your home ROUTER). Grab a plan here.
Install ExpressVPN – Once subscribed, depending on the device you can install the app or browser extension.
Find a server – Instead of a left-hand menu, your screen will show a 'Smart Location' section under the massive power button. Click the three gray dots on the right of that section, which will bring up the country server search area we're looking for… Choose a server in either England or Scotland.
Open BBC iPlayer – you're ready to chillax.
Issues? Try This:
Disconnect and reconnect the VPN.
Clear your cookies and cache – or try incognito mode.
Change your VPN protocol.
Restart your router.
Choose a different server – try another again.
Talk to customer services for advice (chat feature on homepage).
3 Top VPNs to Get BBC iPlayer in Australia 🔝️
---
You need a VPN if you want to get BBC iPlayer. No way around it. Every other method has gaping weaknesses (such as malware risks with free browser extensions). If you're looking to succeed, check out these top 3 VPNs for getting BBC iPlayer in Australia and elsewhere – to see if they're a perfect fit for you…
1. SurfShark
---
With over 3,200 servers in 65 countries, strong VPN protocols, 2-factor authentication, military-level 256-bit AES-GCM encryption, and anti-DNS leak protections – SurfShark isn't just an affordable trusted VPN provider.
One of its biggest draws is you can get unlimited simultaneous device connections.
Try the best cheap VPN for BBC iPlayerin Aussieland.
From: AUD $3.33 / month (30-Day Money-Back Guarantee)
Unblocks: 18+ incl. Hulu, Prime, iPlayer, Spotify, and Youku
Netflix test results: ✔️ BBC iPlayer: App ✔️ BBC iPlayer: Browsers ✔️ BBC iPlayer: Apple TV
2. NordVPN
---
Get minimal dips in connection speed, as little as 5 megabytes per second — tested against a total connection speed of around 150 MB per second. It's also able to unblock all of Netflix's content libraries.
Based in Panama – they're also out of the 'Fourteen Eyes' jurisdiction and immune to piracy laws.

Try the fastest most-trusted VPN.
From: AUD $4.53 / month (30-Day Money-Back Guarantee)
Unblocks others: 18+ incl. Hulu, Prime, iPlayer, HBO Max/GO
Netflix test results: ✔️ BBC iPlayer: App ✔️ BBC iPlayer: Browsers ✔️ BBC iPlayer: Apple TV
3. ExpressVPN
---
If you're happy to pay a higher premium for better customer service and better-tailored business integrations: Their servers are ultrafast. Encryption is best-in-class.
With over 160 locations, 94 countries and unlimited bandwidth too… Although there is no adblocker (which both Surfshark and NordVPN have).

Get your most business-ready VPN.
Cost: AUD $8.79 / month Money-Back Guarantee)
Unblocks: 18+ incl. Prime, iPlayer, HBO Max / HBO GO
Netflix test results: ✔️ BBC iPlayer: App ✔️ BBC iPlayer: Browsers ✔️ BBC iPlayer: Apple TV
FAQs 💡️
---
Why Can't I Watch BBC iPlayer in Ireland?
The Irish mainland is not part of the UK, so you'll need to use the same steps for how to watch BBC iPlayer in Australia, for access – due to rights issues.
Why Does BBC iPlayer Not Work Outside of the UK?
Like Netflix, BBC iPlayer has made certain rights agreements with production studios. For legal reasons, they only have the right to broadcast across the UK region.
Hot to Watch BBC iPlayer in Australia for Free
Nothing good in life comes for free. The jury's no longer out on Free VPNs. You get one of the following problems:
Poor privacy (logging of your personal data)
Dangerous data-stealing Android ransomware
Little-to-no ability to unblock streaming services like BBC iPlayer and Netflix (you'll save yourself time by going for a cheap trusted VPN…)
---
You Might Also Like: