Disclosure: Privacy Australia is community-supported. We may earn a commission when you buy a VPN through one of our links. Learn more.
Best Internet Bundles Compared in Australia (2023)
In this guide, Privacy Australia has given a breakdown of 2023s the best internet bundles for entertainment and more, which includes Tangerine, Activ8me, Mate., Optus, Telstra, Vodafone, iiNet, Dodo, TPG and Foxtel.
We've prioritised their speed, stability, bang-for-the-buck, customer service, ease-of-use, customer friendliness & transparency, entertainment perks – and the overall customer experience.
This guide's data comes from a survey of over 1,000 fellow Aussie consumers.
Best-of-the-Best Bundles
---
The average Aussie owns an unlimited mobile phone plan. Hardly any of us do any more talking via the phone line … especially since COVID made the need for info so important. How many of us would use the internet to power a family household of screaming kids? Where a home internet plan really shines is in offering entertainment bundles for the internet.
If you're looking for a non-cabled solution that can be easily used on-the-go, a top home wireless broadband bundle should be optimal for you. In some cases, you can also get an unlimited phone plan thrown in for around $10 extra.
What the Best Bundles Get You
---
Top-tier service providers offer you an unlimited phone line, generous internet and special entertainment plans – all wrapped in one. (Though even your teenage daughter's unlikely to sniff at an unlimited phone plan!)
Because most people get unlimited phone credits via the mobile, entertainment perks are one of the most in-demand features that motivate people to go with a home internet plan. This gives you a little more value for your money – a way to connect the family, or to have some quiet leisure time of your own, without additional expenses.
Rather than sifting through all of the various internet providers in Australia like a gold miner – which might well take you a full week – this 2020 review has been organized into the best-of-the-best internet bundles for entertainment and more. It's a good place to begin before going any further.
The most important thing is to decide on a bundle that best fits your needs – without breaking the bank – and with a service provider who is very customer-oriented. All of the plans on this guide offer out great stability and customer support.
Top Internet Bundles for Entertainment & Internet-Use?
---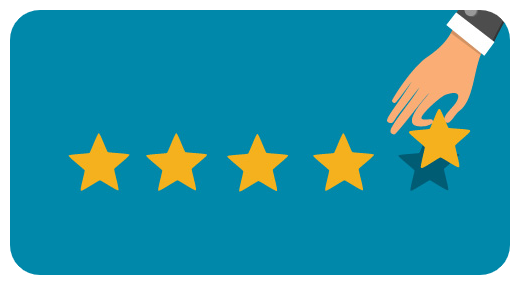 What are the best internet bundles for entertainment perks? For entertainment add-ons, we've looked at over 1,000 customers. The feedback has helped us to make the number one choice for entertainment extras, pitting the biggest and best telcos head-to-head.
This guide is here to be as informational and organized as possible, so that you have everything you need at your fingers to make an informed choice.
Every digital Nomad relies on the internet to some degree, for work. We all need it to search up useful stuff from time-to-time.
But, we also want the internet so we have some fun entertainment for those chilled evenings in… So, without further ado – the best of the best 2020 –>>
Top Bundles:
Our survey concluded with 10 top-notch brands who most of the 1,000 customers use. In order of how satisfied customers were:
Vodafone came up trumps in terms of overwhelming customer experience, streaming speeds, how reliable streaming was, how simple the whole process was (including signing up), and its value for money. They also get a maximum rating for the entertainment extras.
Second on the list, iiNet, gives the best value for money in terms of the monthly cost as well as the transparency. Don't expect any hidden fees for renewal cost hikes. The rest are all still very solid options. Each gets four stars, for customer satisfaction.
Foxtel is the exception, as it fell a little short, in terms of overall customer satisfaction. And the value for money is the lowest on this list, though there are many paying customers who think well of it. (Scroll down to that section, for more.)
In every case, the provider has offered bundles with all forms of fixed-line broadband connections: cable, NBN or ADSL. And there is always some entertainment add-on and special internet perk included with every bundle (want to stay safe online? Accompany this with a top cheap VPN).
Note that no one provider is the same. The entertainment features especially vary between different services. You may or may not get a Fetch TV inclusion, for example. And how streaming occurs differs is too… Whether you are more into sports or movies will also determine your decision. In any case, this guide provides you an overview of how each provider compares and differs.
Our Best List Criteria
(Before we jump into what individual service providers offer)
We looked at data for NBN 50 packages based on customer feedback. This selection is ranked from the cheapest to the most expensive. In each case, there is an inclusive entertainment add-on.
For example, Optus Sport. In some cases, these features come with the package. In others, it's an optional discounted extra.
1. Tangerine (Best Choice for Internet & TV)
---
Tangerine has a ton of bundle offers that are put in place to suit all kinds of users. They know that users are unique, adding in lots of fun and bundles to choose from when it comes to the internet and TV. They offer a 14-day trial plan, which allows potential customers to get a feel for the service to see if it's the right fit for them.

There are no entertainment options, one downside to the bundle selections with Tangerine. Still, there are other options, all of which are there to add to the possibilities to start bundling up and saving. Options to choose modems include everything from a standard modem to a Google Nest Wi-Fi router. Included along with the bundles are:
Adding a landline with local calls and mobile calls free within Australia for just $10 per month
Score a 16GB mobile sim only plan that comes with no contract and offers SMS and MMS for just $9.90/month
Throw in a modem with starting prices as low as $129.90 upfront or upgrade to a more advanced modem. There are options to add more modems if needed. All of them come with their own price per month or per upfront cost.
Add more speed to the already quick service with help from the XXXL Speed boost Plan that comes with NBN 250. It starts at $109.90per month and drops to $94.90 for the first six months.
2. Activ8me
---
Activ8me is another provider that has a ton to offer, though you won't find too much on the entertainment end. There are currently no bundles that feature TV offerings and there are only additions to phone lines and/or internet speeds.
Still, you're sure to find the plans that you're looking for, getting a break on your monthly bill when you start to bundle up and add more to your available services. For the available bundles, most of the offers start off with 100GB of data and cost $39.95 as a base price. Other options include 250GB of data ($44.85), and Unlimited data ($59.95).
For options that include phone and modem, there are options to bring your own modem or purchase it, though the phone needs to be provided by the customer. Once all of that is figured out, the bill will be created accordingly and, if one service is canceled, the bundle price will cancel too and result in a higher bill.
Those looking to add a bundle to their Activ8me account can look for:
A basic call pack that comes with 100GB of data for just $59.85
The National Call Pack that offers both local and national calls plus 250GB of data for $79.95 per month
The Mobile Call Pack that has 250GB of data plus international, local, and all mobile calls 100% free.
All bundles have options for international calls, though they depend on where the call is going. A full list of rates can be found on Activ8me's website so be sure to check it out before you bundle.
3. Mate.
---
Mate is home to some of the best bundles out there, most of them with low prices and all-inclusive features. Mate's services are renowned, and you won't find anything on record of customers who are not satisfied with both the service and the bundles offered. There are three different bundles that customers can choose from, all of them with a little something to offer customers in Australia.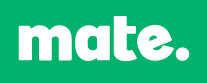 There are lots of bundles, all of which either come with mobile or landline options to bundle in.
The options for bundles include:
Get internet and mobile with NBN. Internet start from $49 when you add a mobile plan and this bundle comes with a savings of $10 per month automatically. There is no contract, the plan comes out to as low as $79 per month, and there is no setup fee or other fees that users need to worry about.
For those that want a bit more speed, the Soul Mates plan comes with a total of 83Mbps plus a home phone. This speed is perfect for those that want to stream videos and download large files, and even play online games. This plan comes with unlimited high-speed internet, data, and access to a landline that can be used to call anywhere in the nation.
The ultimate internet and mobile plan comes with a 4G mobile plan and includes unlimited talk and text. It's priced at $89 per month and offers 208Mbps, which is one of the fastest plans that you'll find with Mate.
4. Vodafone
---
Vodafone TV is a unique entertainment extra available to NBN customers, which is an optional add-on with its bundles.
Using the Vodafone streaming device, which is Android-based, you will be able to access the most popular streaming platforms such as YouTube and Netflix (access geo-blocked streams, using the best VPN for Netflix).

This gives you access to hundreds of the latest movies, thousands of channels, TV shows as well as Google Play games: Quick summary –
Grab Vodafone TV for $72, which is an optional extra with any NBN bundle (see table below).

There's no contract needed on any of the NBN bundles, but customers who remain for 3 years get a Vodafone Wi-Fi Hub for free, which includes 4G backup (usually priced at $180).

Lastly, grab unlimited data on your NBN plan-of-choice, starting from $65 for the 25 speed level. For the next level up, NBN 50 charges you $75 monthly. And the premium tier begins at $95, for NBN 100.
Vodafone was nearly pristine in every category, based on the 2019 customer survey. In every category, they scored five-out-of-five – other than for billing transparency. This telco is the only one to have achieved five stars in so many categories, which included bang-for-the-buck, overall customer satisfaction, customer service, and ease-of-use – including setting-up.
5. iiNet
---
iiNet is another Australian fave. They score high in the ratings, although these fellas are not known as one of the giants in the internet broadband space.
They have a neat system for adding on Fetch extras, which also makes this a huge favorite for entertainment packages.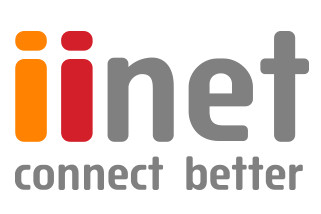 Bundles start from $69.99 / month. In each case unlimited data is included. For a quick summary of what you get:
Grab the premium Fetch channels add-on, for only $6 more a month

If you are a no-contract customer, for a $59.99 upfront cost, you can add Fetch for $5 a month. Notes that there is also an activation charge of $79.95 on all broadband bundles

If you are a six-month unlimited data customer, Fetch TV comes as a free optional extra. To access this, they will offer you a set-top box with 30 movies already pre-selected for you each 30 days (much like Audible). Get this for free, but again, the one-time setup fee $59.99
As was their performance, iiNet sits at an overall customer experience score of four stars. They stand out when it comes to bill transparency, achieving a full five-out-of-five.
6. Telstra
---
Telstra has no shortage of entertainment perks. Unfortunately, however, the telco no longer provides its own standard streaming device on every bundle – internet and cable centred.
Previously, you would get Telstra TV inclusive or no plans. Now, it costs an extra $9 a month.
With Telstra TV, get access to the big streaming platforms like Foxtel Now, Stan, Netflix, and others. It also offers the catchup TV function, with on-demand movies and box-office shows – which you can access via Telstra TV Box Office. As a quick summary:
Grab unlimited data plans on any of your packages, which will cost you $99 a month. This falls to $84 a month if you go for a 500GB plan.

Foxtel pay TV comes as an optional extra. At the basic level bundle (internet and cable), pay $149 a month – for unlimited data + the Foxtel Plus package. The highest-tier bundle is $189 – for Platinum HD Foxtel, which comes with unlimited broadband data allowances.
7. Optus
---
While iiNet isn't considered a big giant in the broadband internet space, Optus certainly is. This is the go-to entertainment choice for football fanatics.
Optus has exclusive deals that give you access to international and national football broadcasts, available on Optus Sport.[

Optus Sport comes free on some of the plans, such as at the $90 per month range (which also includes unlimited data allowances). Alternatively, grab it as a $14.99 add-on / month. As a quick summary:
Grab Fetch for an additional $5 per month, if it is not already included free-of-charge.

On the $90 plan, for NBN users your speed-tier starts at the NBN 50 level. Upgrade this to NBN 100, for an additional $30 a month.

Lastly, you'll be given a Fetch mighty TV set-top box for free, if you go with the $90 plan. With this, you'll also receive a Premium Fetch channel package. And you can make unlimited phone calls to Australian standard phone numbers, for an additional $10 per month.
8. Dodo
---
Certainly not extinct from the competition, Dodo has developed a new bundle internet and cable scheme for NBN customers.
Grab unlimited data for $70 a month. If you are an ADSL user, this more than half – to $30.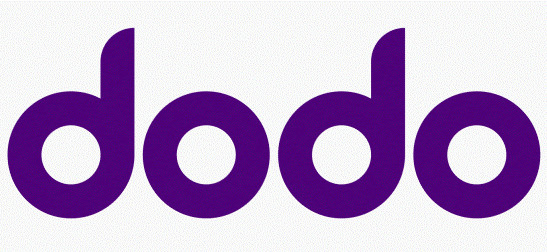 Fetch TV comes as an optional entertainment extra – add this for $25 a month, with more entertainment add-ons also available. As a quick summary:
Grab a Fetch Mini pack for $25 a month. To go for the biggest Fetch Mighty plan, pay $35 monthly.

For an extra $6 a month, grab premium channel packages. Or $20 for all four selections.
Dodo is level with the four providers above, in terms of customer experience ratings (other than Vodafone, who has five stars, rather than four). In terms of customer service and ease-of-use, they also ranked at four stars out of five. Very solid choice.
9. TPG
---
Funny enough, even though iiNet is ranked a couple of steps above TPG, the company actually owns iiNet.
TPG is known for being affordable, which paying customers rated as one of its main strengths.
You will notice a tad less in the way of entertainment choices. But you can grab unlimited data plans on ADSL for just $49.99. Fetch is not available as an optional extra, but IPTV is. As a quick summary:
Grab access to international TV channels for free, which includes Bloomberg, Channel NewsAsia and Al Jazeera, plus more. These come for free with the internet TV service, IPTV.

Secondly, to get access to TPG, you will need to be in an enabled area. Also, setup requires an ADSL2+ modem.
TPG held their own. From the 2019 customer survey ratings, the company was rated at four stars out of five for customer experience.
10. Foxtel
---
This company has a solid history as a pay TV provider. And now, with it, you can get access to Foxtel's home broadband packages, which can be grabbed as part of the Foxtel entertainment suite bundles.
This company has a solid history as a pay TV provider. And now, with it, you can get access to Foxtel's home broadband packages, which can be grabbed as part of the Foxtel entertainment suite bundles.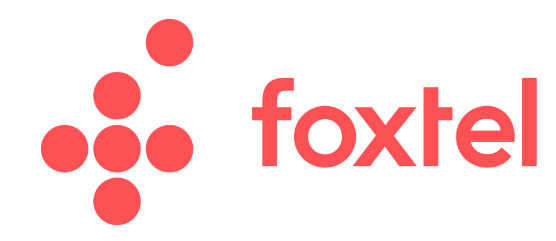 Pay $124 per month and get unlimited data allowances, with unlimited national and local calls to standard numbers, with a Foxtel Plus Pack included. As a quick summary:
Grab one of four entertainment bundles. The highest gives you Premium TV with NBN broadband – $164 per month. The mid-tier, for $149, offers broadband plus sports. And the cheapest tier offers NBN broadband and movies for $144.

All bundles require a one-year contract. There are usually good discounts available, without device fees.

All bundles give you NBN 50 as the speed setting, with ADSL available.
Foxtel came in at last place. Overall, customers rated it three out of five stars for customer experience. The company shines in terms of entertainment options.
Internet Bundles By Category
---
Before you decide on the internet bundle for you, consider the type of entertainment package that would best suit your needs / the needs of your household.
Maybe you are a massive sports fan, addicted to the latest TV shows, or a lover of Blockbuster movies… It could be all three of those things – whatever it is, this guide will show you how to select the ideal internet bundle, also featuring internet plans for Australia
Internet Bundles featuring Sports ⚽
---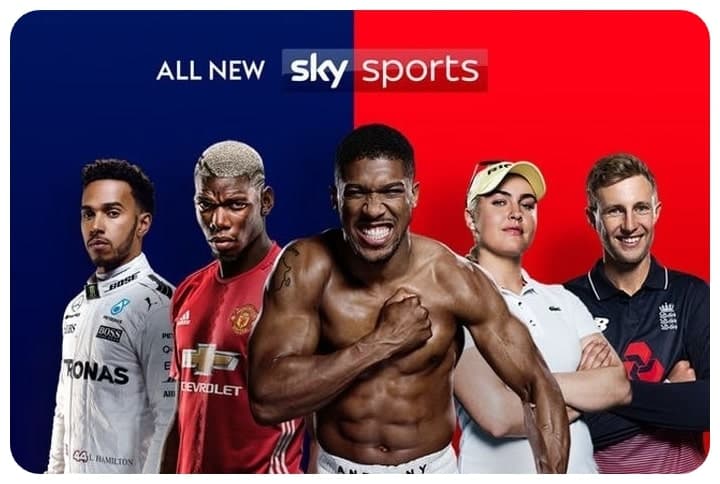 Grab access to loads of live and on-demand streams of your favorite sports games. This comes to you through Kayo Sports, using the Telstra TV addon – fully-functional with multi-device usage (make sure you have a quality secure browser), such as your laptop browser, handheld device, as well as your smart TV.
For those who are big soccer and football lovers, Optus Sport would be the preferable choice. You can get this for free on the most optimal plans.
And for those who want to tune in to Fox Sports, Foxtel gives you the best-value solution. This is available as part of their broadband and entertainment bundles (internet and cable centred). For Telstra, Fox Sport can be grabbed via that package add-on: pay TV sports.
Our recommended selections for sports:
Internet bundles featuring TV Shows
---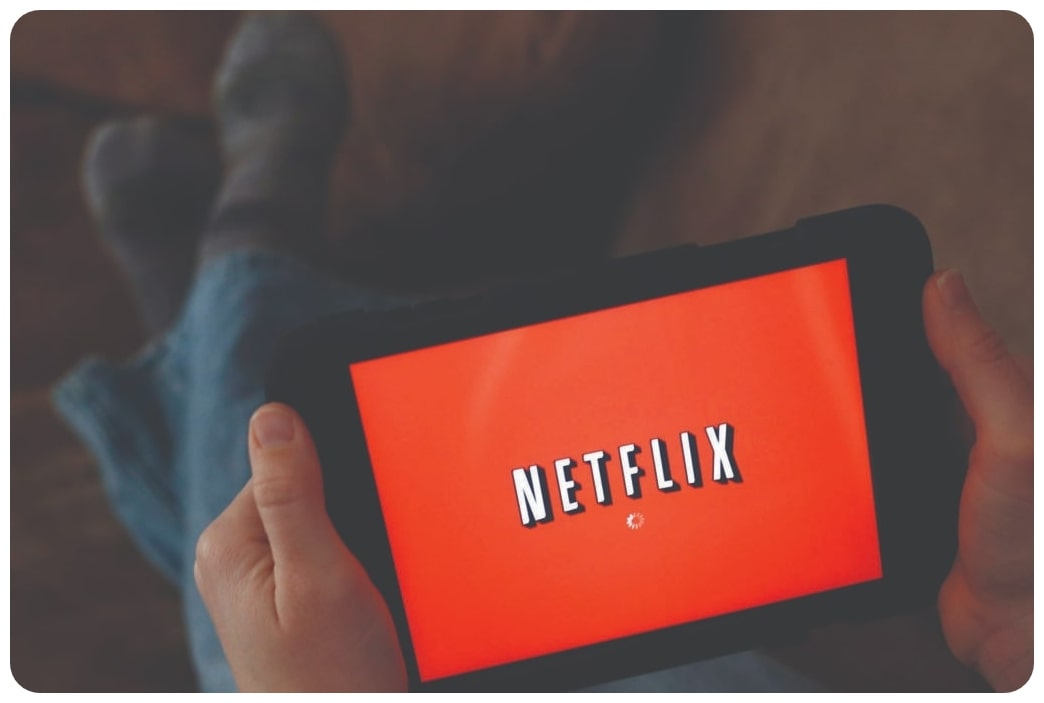 Put your feet up in front of the TV or in the comfort of your own bed, using a streaming device to access your favorite TV show. Once again, these are compatible with multi-device usage. Your whole household can stream it on any smart device – at the same time.
Vodafone TV, Telstra TV and Fetch or the three main options for streaming on-demand. Grab access to your favorite television shows via Stan, Foxtel Now and Netflix, plus more. (What you can access will vary, depending on your device choice.)
Netflix & Other Providers?
Netflix is available for an extra subscription cost, starting from roughly $9 99 a month, for most of the streaming providers. And the newest TV shows are available on Foxtel, which you can grab as an extra add-on to either Telstra or Foxtel broadband.
Fetch is another popular method of grabbing your favorite TV shows. This starts from $6 per month (if it does not already come as part of your bundle deal). This also gives you access to catch-up and free-to-air TV.
Finally, TPG stands out as a unique selection for international channels. Their IPTV service gives you some of the most popular news programmes, like Bloomberg News and Al Jazeera. But this can also be grabbed via the Flip NBN service, which also gives you a big selection of multicultural television programmes.
Our recommended selections for TV shows:
Internet bundles featuring Movies
---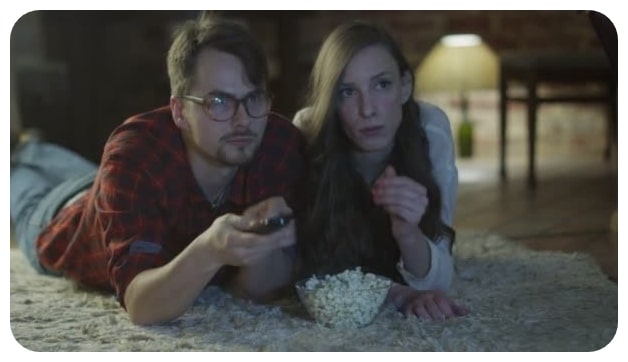 The top on-demand movie sources would be Stan, Foxtel and Netflix – as well as the Telstra TV Box Office (only available on Telstra … works similar to the others). On-demand movies can be streamed through Fetch, Vodafone TV and Telstra TV.
If you really want to get the latest new-release movies, then go for bundles that focus on streaming devices. These will give you the biggest bang-for-the-buck.
See also: How to Watch Bollywood Movies Online
Our recommended selections for Movies:
Internet bundles featuring Kid's TV
---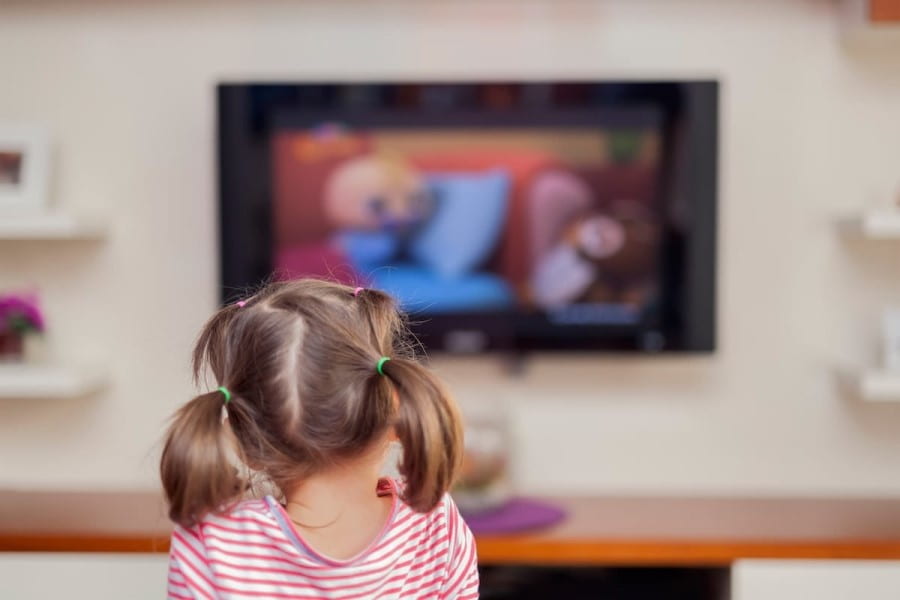 Lots of ankle-biters running around during the school holidays or on the weekend? No problem, glab a fantastic choice of pay TV channels especially for kids. These include Cartoon Network, the Disney Channel, and Nickelodeon.
You can also simply set your plan's configuration so that only kid-appropriate programs are reachable. This can be done for streaming services such as Stan and Netflix.
Note that Stan has a huge exclusive ownership of many of Disney's libraries. Both Netflix and Stan can be grabbed through Vodafone TV, Telstra TV, or Fetch.
Grab Fetch's Kid's Premium Package from an extra $6 a month. Once again, you get many of the same channels available on Foxtel, such as Disney, Cartoon Network and Nickelodeon.
Our recommended selections for kid's channels:
Buying Guide / FAQs
---
Why Get a Home Phone and Internet Bundle?
If you have any technical issues with your connections, you only have to deal with one company. Everything is streamlined, including getting a single bill for both your phone and internet use. It also extends to entertainment add-ons, such as Netflix or Fetch.
Whether you want to give your kids Nickelodeon, Disney, and Cartoon Network access via an entertainment bundle, or give you a household access to the latest movies and TV shows and sports matches, the best companies will make everything streamlined to use.
Vodafone TV is number one on our list, due to its 5-out-of-5 rating for customer satisfaction. Paying customers find that the service is great value for money. If you are in a family household, everybody can access a massive range of entertainment streams, via any compatible device (mobile phone, tablet, Smart TV, and so on).
What are ADSL / Cable Bundles?
---
An ADSL connection is a fixed-line cable that uses copper telephone lines to connect your home with the internet. In other words, when you buy a bundle that includes ADSL, the price for the ADSL technology comes with an inclusive discount that can save you some money. It's part of the package deal.
Cable is very similar to ADSL but varies in technology. There is only a slight negotiation in speed, if you use it to connect your home with cable and the internet. The cable is a fiber-optic build. These coaxial cables are a little slower than ADSL, but it can deliver you the internet and phone line duo. Comparison quick summary:
Getting home phone broadband via cable will cost you roughly $60 per month.

The most cost-effective home phone broadband solution via ADSL will cost you $40 a month

If you have your own phone line at home, you will save yourself $20, which would otherwise be the extra charge to install a line into your home.
Bundle: Internet and Phone
With each ADSL bundle, internet and phone options are not equal. You do not get call packages as part of any of the ADSL / cable bundles. They instead are available as part of pay-as-you-go (PAYG). If you already have unlimited calls on your mobile phone package, then you won't mind this being missing. If you do use it via the phone line, you'll find costs are at a somewhat extortionate rate. This could be up to $0.20 per minute for a single phone call.
To grab call packs that give you huge discounts on national and local standard phone calls, you need to add $10 to your monthly bill.

Sometimes, mobile phones are not included as part of these call pack deals, so this might bring your total monthly bill to $20 – to account for mobile phones.

Finally, another $10 will be needed if you want international calls as part of your package deal. You can get massive discounts for calls to in-demand countries like the USA, UK, and New Zealand.
We recommend that you rely on your mobile phone plan, if you can. But if you want to prioritize something such as international phone calls, this can be just an extra $10 per month, for unlimited calls. If you want to use all three phone packages, you may pay up to $30 more a month.
What are NPN Bundles
Again, with each NPN bundle, internet and phone are not equal. But when it comes to phone-line perks, NBN bundles have more going for them than cable or ADSL. Uniquely, they allow you to use VoIP calling services. Alternatively, you can use the NBN phone service.
Prices start at roughly the same benchmark as cable and ADSL. From about $45 you can get on a basic plan; $55 for unlimited data.

Costs will vary greatly, depending on the NBN speed tier that you want. Higher speeds will typically cost you more.

These prices only relate to PAYG prices, in most cases. It's good to know, if you need the urgent use of a home phone-line instead of a mobile. Call packs cost the same extra $10 monthly.
So we mentioned that you can do a VoIP or NBN phone call via NPN bundles. These will require specific methods for connection. Here are the main differences between the two:
With an NBN bundle, you will be issued with an NBN modem. In this modem or two ports: 'UNI-V' and 'Uni-D.'

Technically speaking, you will mainly be using the second port for VoIP Services. The first Port, UNI-V is compatible with NBN phone calls.

NBN phone calls let you simply plug your home phone handset into the UNI-V port and go, so you will not notice any difference in how you make phone calls. It will be just like your regular cable or ADSL connection.

The Uni-D port is a bit more technical. Rather than "plug-and-play," you will need to create an account for a VoIP service. You're not using the phone-line; you are essentially making phone calls via the internet.
Customer support
You won't need to learn new technical skills. Once you buy the NBN bundle, your provider will handle installation and the ins-and-outs.
For the VoIP service, it's actually cheaper and your provider will set it up for you.

With the NBN phone, though it is 'plug-and-play,' it typically costs you more.
Similar to getting a cable / ADSL bundle, you will not get streamlined phone call packages as part of your NBN or VoIP bundle. Know that you'll be paying a lesser cost per minute for pay-as-you-go. But if you want to have unlimited phone calls per month, this will cost you $10.
Call packs get you unlimited national calls to mobile or landline and standard numbers. For international calls, this may cost you around $10-$30 more monthly. So, overall, in terms of phone call costs, both ADSL, cable and NBN give you around the same value for money (maybe not for PAYG, which is extortionate anyway).
If you're going to go with ADSL, cable or NBN bundles, take some time to figure out exactly what your priorities are. These extra call pack services will cost you more per month.
What is NBN?
---
NBN is a new Australian internet Network. It's currently being expanded across the country, managed by the Federal Government and NBN company. The goal is to give greater access for Australians to faster and more stable internet. This will hopefully greatly impact how Australian's use the internet.
Eventually, you may need to switch to NBN, once expansion reaches your area. Those who are using fiber connections, will also need to switch. Fiber connections use a copper phone line, in order to receive telephone and internet service. Once NBN has been integrated, these lines will be turned off.
Installation for NBN – in your area – will take up to 6 weeks. You'll be given an appointment beforehand, so that somebody – who is of age – will be available at home for the installation to proceed. Expect substantial speed boosts across all of your devices for downloading and surfing. With less downtime.
Connections will be only available through NBN-compatible modems. But this will allow you to connect all of your household devices simultaneously. Price-wise, NBN is an affordable solution. You can have a look at the roll-out map, hosted by Southern Phone, to see whether it is currently available in your location.
How Will 5G Affect Australia?
---
Well, unfortunately, although Australia's mobile networks are being patched up, in preparation for 5G (6e will be ready sooner!), it will be a few years yet before these networks seriously impact Australians major cities. But, when it does have an impact, things will be a lot different – from your everyday surfing experience, to Australia's economy.
What is 5G?
5G is the Fifth Generation of mobile networking. This will replace 4G; smartphones will use this next generation technology to access far-greater speeds than possible now, with much less in the way of latency. Speeds should be roughly a hundred times more than 4G, which will make way for radically innovative technologies like autonomous vehicles and integrative virtual reality.
Where 4G operates at a band that's around 700MHz, 5G uses frequencies that are in a much higher range – between 1GHz and 300GHz. While the distance 5G can cover is not great (which means more signalling "towers" are needed), the signal is terrifically strong. Australia's first phase will have 5G that operates in the ultra-low (fast) 3.6 GHz band.
This second phase of expansion will be a far higher band, of between 30GHz and 300GHz. Then, once 5G is mostly installed, 4G will become part of a legacy network and deactivated (to add to 3G).
How Will Things Differ?
---
5G can lift an incredible amount of information, at incredibly low latency. Devices will load content at 10 times the speed that 4G is capable of. In some ways, it's impossible to imagine just how much this will impact the globe, let alone Australia (though we know the economy will expand dramatically). Average speeds will be 10Gbps.
For the moment, 5G Australia is a little bit slower than 4G. This is because most of the companies involved are using 5G on higher spectrum bands (the lower, the faster). We're still in the initial phase of rollouts, so the funnel is yet to widen out. There are also accompanying radical technologies on their way.
'5G beamforming' makes data transfer more efficient, because it does not blast that information everywhere, which can create interference and latency issues. Unlinke how 4G operates, 5G beamforming pinpoints the user and sends data directly to them. Because the latency will be so low, you can access devices in your home as if it was with you, without noticing any delays.
Does 5G Replace NBN? ✋
This is a faraway thing. Your fixed-line connections will be around for a long while to come. The vast majority of Australian homes used fixed-line internet services (around 85%). Until 5G becomes widely-available and optimized to its speed potential, fixed-line connections are the most convenient solution for most people.
Optus is way ahead of the game. They are the only company offering 5G home broadband. This gives you unlimited downloads at 50Mbps, for $70 monthly. There is nothing else like that on the markets, which has put NBN under some pressure… NBN looks to be developing new 5G offerings, but it does have some issues with 4G that it needs to deal with meanwhile.
Is 5G Dangerous to Our Health?
Because 5G is such a radical technology, there is some fear that it could cause cancer or some other health risk to do with the brain. There have been protests internationally, including some in Australia, with people warning that there are health threats associated with 5G technologies.
As of today, the World Health Organization has determined that extensive research shows no evidence of exposure to low-level – millimeter wave technology, working through electromagnetic fields – posing any dangers to human health. The Australian Radiation Protection and Nuclear Safety Agency have also said that there are no health risks found from 5G radio waves.
Because 5G is such a high frequency, the energy it creates is mostly absorbed by the surface of the skin. In fact, we already have a number of devices that operate on that higher frequency band, which includes remote sensors, police radar guns, screening devices in airports and others in medicine.
Why Did Australia Ban Huawei?
This is an issue of politics, more than anything. Huawei has clear links to the Chinese government. Governments around the world are worried that this could be a security risk. Those in "five eyes" countries (who you should be wary of too – our NordVPN review covers a fast option to stay safe while online), in particular, fear that the brand is working in tandem with China for covert surveillance purposes.
New laws allow the Australian government to prevent home phone and broadband companies, such as Optus and Telstra, from using particular suppliers for networks, if security risks are part of the reason (boost your password security using a secure password manager). Because NBN is actually government-owned, it already was able to ban NBN from using Huawei.
Huawei is still used in peripheral 4G networking in Australia. But, this has not extended to the core network. 5G is harder to individuate in that way, so the whole network has been taken away from Huawei. This was a big problem for TPG, who had been in the middle of making a $100 million investment for building up a 4G network. They have since canned the project.
---