Disclosure: Privacy Australia is community-supported. We may earn a commission when you buy a VPN through one of our links. Learn more.
IPVanish Review – Does It Really Protect You? Find Out…
It doesn't work with TOR? Oh, the deuce you say. What good are you then?
If you're looking for a virtual private network, or VPN, then you could do worse than IPVanish.

This relatively reliable service is somewhat affordable and boasts an excellent "no logging" policy.
However, slow load rates, as well as less-than-stellar customer support, mean that IPVanish is not the best VPN.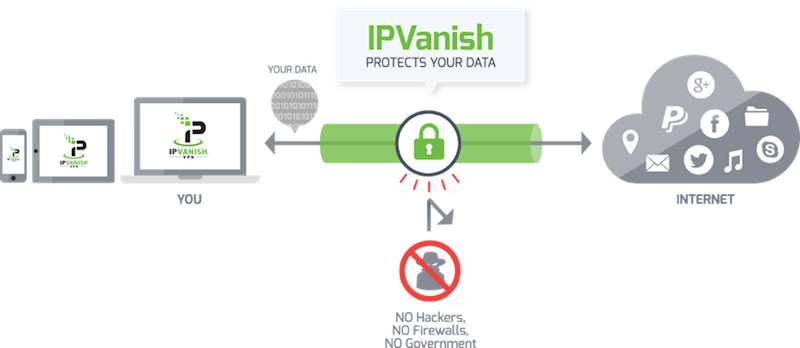 A VPN is a useful service for anyone who spends time in the virtual world. Surfing with a VPN allows you to do so anonymously. What you do online is routed through a VPN server, which makes it look like you're surfing from the other side of the globe.
This protects your personal data, such as your credit card numbers and banking account data.
Additionally, it may enable you to access otherwise restricted websites.
A VPN also may be helpful if you want to use torrent sites or access region-locked content.
The point is that using a VPN allows you to do virtually whatever you like while protecting your actual location and identity from snoops.
IPVanish markets itself as "The World's Best VPN Service." That's no mean boast, and IPVanish certainly has some very good features. However, there are other aspects of the service that we believe prevent IPVanish from truly being the best VPN.
IPVanish Overview
---
| Features | Information |
| --- | --- |
| Usability: | Poor User Interface |
| Logging Policy: | No logging |
| Server Size: | 1,900+ servers |
| Server Distribution: | 75+ regions |
| Support: | 24/7 Customer Support |
| Torrenting: | Allowed |
| Streaming: | Limited |
| VPN protocol and encryption: | WireGuard, OpenVPN, IKEv2, L2TP, IPSec, PPTP protocol/ AES 256-bit encryption |
| Headquarters: | USA |
| Price: | From $3.96/month |
| Official Website: | https://www.ipvanish.com |
Pricing and Plans
---
Typically, you can purchase IPVanish's services for $10.99 per month on a month-by-month basis. If you sign up for two year of service, then you'll pay approximately $3.96 per month in advance. A middle-of-the-road, yearly plan can be purchased for $4.50 per month.
IPVanish does provide a 30-day, money-back guarantee for yearly and 2-year plans only.
IP Vanish Server Locations
---
The company does have excellent server coverage with more than 1,900+ VPN servers spread over 75 locations.
Be aware that most of their servers are located in the US and Europe, with others being found in Asia, the Middle East and India. If IPVanish doesn't happen to have a server relatively close to your locale, this will mean slower-than-usual upload and download times.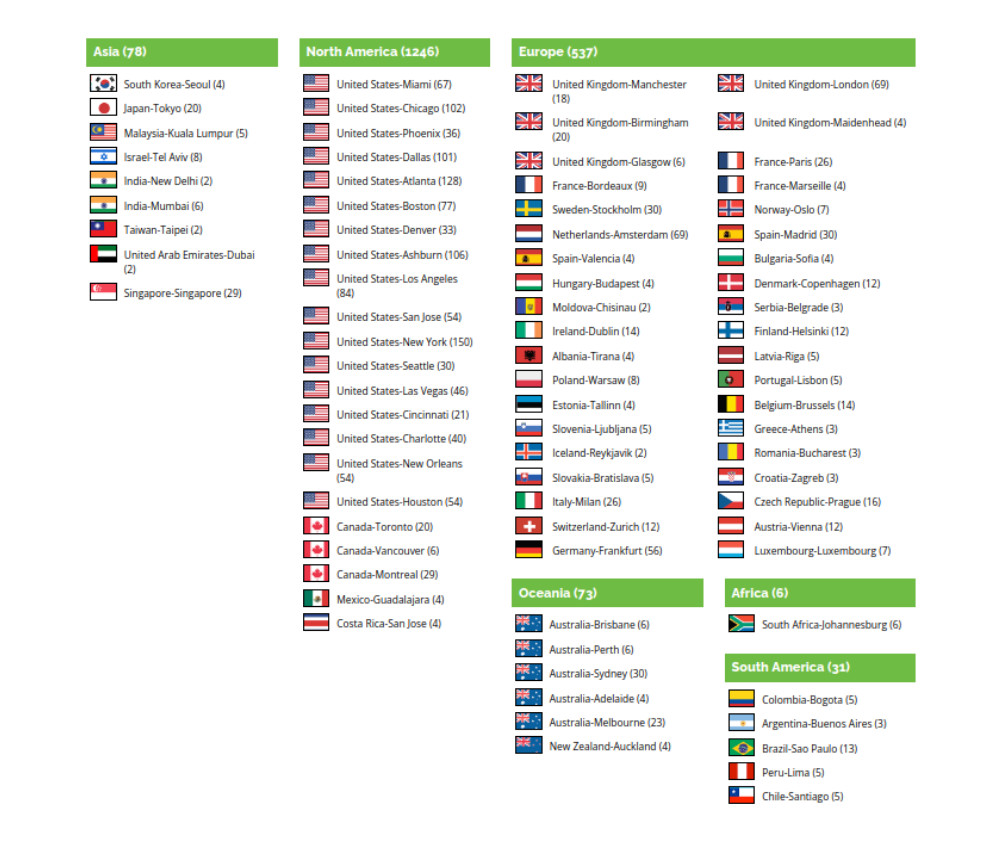 Still, this is an impressive number of servers, which may help to balance out the speed issues for some users. It is worth noting that other VPN providers do score higher in terms of overall speed, so if this is a critical metric for you, then it may be wise to seek a different provider.
Good Compatibility
---
IPVanish can successfully be used with iOS, Windows, Mac, Android, Linux and other platforms. Routers similarly can work with this VPN.
The company has designed dedicated apps for the major platforms so that sophisticated users have the option of manually setting up their configuration on specific devices.

Poor User Interface
---
One of the marks against IPVanish relates to it not being particularly user friendly. Those who have not used a VPN before may be mystified by it the first several times they try to use it.
This is unfortunate, especially in the case of the service's free SOCKS5 web proxy.
With a proxy server protocol, it is possible for users to take advantage of the anonymity of a VPN without the requirement of downloading software to their devices.
This keeps personal information and your IP address fairly well hidden while also providing faster service.
Used properly, this web proxy can be a powerful tool. However, it is vital to note that the proxy cannot grant the same level of security and privacy as can be afforded by a true VPN.
This means that a SOCKS5 web proxy isn't necessarily the best means of protecting yourself.
Unfortunately, someone who isn't particularly tech savvy may believe that the SOCKS5 web proxy is adequate for all of their privacy needs. IPVanish provides little guidance as far as when web proxy use is advisable.
Security
---
Nonetheless, IPVanish does have strong security. Like many of the most recommended VPNs, they rely on AES-256 encryption protocol. This protects your personal information from most brute force attacks.

Logging Policy
---
When it comes to VPNs, people expect a largely anonymous experience. This means that they can travel to almost any website they wish without anyone keeping track of their movements. Ideally, "anyone" would include the VPN service provider itself.
Accordingly, many VPN providers advertise that they have a no "logging" policy, meaning that they aren't storing your browser history anywhere on their servers. While many VPN providers state that they do not keep logs, this frequently is not the case.
IPVanish is one of the exceptions to this rule. They describe a "strict policy against the collection of both connection and activity logs." This is good news for anyone who is concerned about maintaining genuine privacy online.
No TOR Compatibility
---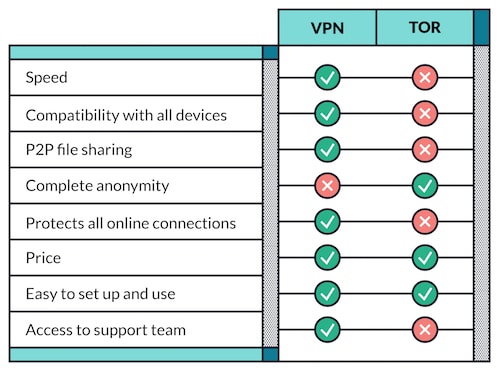 One of the downsides of choosing IPVanish is that it is not compatible with The Orion Network.
Sometimes simply called TOR, this network is designed to route your web traffic through a variety of servers, essentially making it impossible for anyone to track where you are and where you've been.
TOR is a second layer of security for those who must protect themselves at all costs. For many VPN users, it is a vital element that masks their identities from the powers that be. Unfortunately, TOR cannot be used with IPVanish.
Poor Customer Support
---
Another area where IPVanish lags behind is customer support. Advertised as 24/7/365, user experience simply doesn't bear this out.
The support system works on a first-come, first-serve basis, and the standard wait time seems to be longer than 48 hours.

If you require a VPN that provides true round-the-clock support, then this is not the service for you.
While IPVanish certainly has many redeeming qualities, we cannot recommend it as our top rated VPN.
---
You May Also Like: