Disclosure: Privacy Australia is community-supported. We may earn a commission when you buy a VPN through one of our links. Learn more.
IPVanish Vs ExpressVPN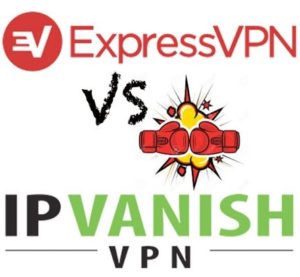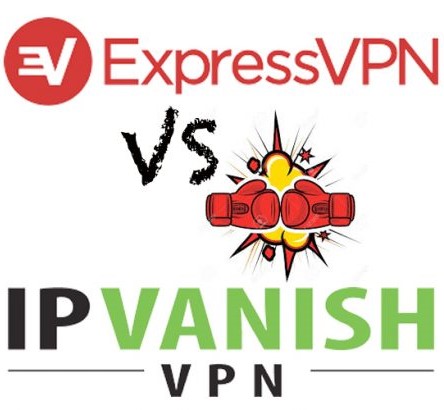 In the last few years, almost everything has moved to be completely online.
Whether it's things such as streaming services for movies, music and books, or even work, it's hard to deny the impact the digital age has had on us.
With so much at stake, it's pretty normal for anybody to want to protect not only their privacy, but their data, as well as secure themselves from malicious attacks.
As such, it's no surprise that VPNs have become pretty big across the globe, with millions if not hundreds of millions of people using them, along with other privacy tools, on an ongoing basis.
Of course, given the rise in demand, a lot of new VPN providers have come into the space, and you might have heard of both ExpressVPN and IPVanish, but don't know which one to pick, or which one is better.
Well, in this article we'll directly compare both services on seven major aspects, and then see in the end which one comes out on top, if any.
Related: NordVPN vs. ExpressVPN
IPVanish vs ExpressVPN: Which is better?
---
While we don't want to influence your decision one way or another too much, the truth is here that ExpressVPN is clearly better.
Even if we were talking in terms of pricing, the difference is so minor (about $2/month on the cheapest bundle), it only makes sense to go for ExpressVPN.

You get a ton of features, great speeds, lots of devices you can run it on, and just an overall greater service.
Truth is, the biggest issue that we have with IPVanish is the 2018 security breach, which has basically made it very hard for us to trust them. Granted, it has been a few years since then and it's very possible they've made amends and no longer maintain a log, but the trust is gone.
Not only that, but the fact that they are based in the USA means that they are under strict data laws that require them to cooperate with law enforcement, and that can be an issue if your main motivation for getting a VPN is privacy and Security.
If ExpressVPN is a bit too pricey, you should maybe consider checking out our NordVPN review, it's almost on an equal footing with ExpressVPN and it's way cheaper than IPVanish.
IPVanish vs ExpressVPN: Performance
---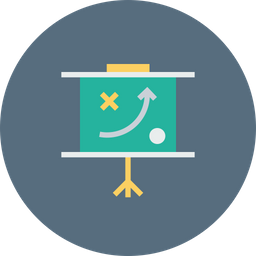 If you've read our ExpressVPN review, then you probably won't be too surprised to hear that in this scenario, ExpressVPN beats out IPVanish. Since ExpressVPN has been around a bit longer, and therefore had a larger share of the market, it's not surprising that their speeds are better.
This is majorly helped by the fact that they have 3,000+ servers in 94 countries, compared to IPVanish's 1,900+ servers in 75 countries.
In a more tangible sense, ExpressVPN is roughly 1.5-2 times faster than IPVanish, or said differently, you're looking at a 10%-20% speed reduction with ExpressVPN compared to 20-30% with IPvanish.
Of course, we do have to put the disclaimer here that speeds can vary wildly depending on what server you join, how many other people are using it, and how far away from it you are. There's also the fact that using any VPN will slow down your connection, that's just completely unavoidable since your traffic needs to be routed through their servers.
Overall though, ExpressVPN is the winner in pure speed, although that doesn't mean that IPVanish has terrible speeds, and if you aren't running a 100Mbps connection and above, you might not even really feel the difference.
Also, we will say that you shouldn't hold IPVanish's speed against it, as ExpressVPN basically offers the highest speeds of any VPN . . . it's hard to compete with first place in a commanding lead among the best VPNs out there.
IPVanish vs ExpressVPN: Privacy
---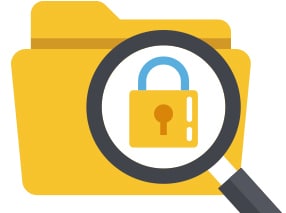 Well, this one is obviously a big sticking point, and we're sad to say that one of these providers has done a better job at privacy than the other.
For starters, ExpressVPN has a very clear no-logging policy, except for the account ID, date of the connection, and the source and destination of said connection.
They are also based in the British Virgin Isles, which has no data retention laws, so nobody is going to ask them for the information anyway, or at the least, if they did, it would be difficult to compel them. You also have the option to purchase an account through cryptocurrency, which is a pretty big plus.
In fact, ExpresVPN's privacy policy was put to the test in 2017 with the assasination of Andrei Karlov, the Russian ambassador to Turkey. Turkey seized ExpressVPN's server there but found no logs or anything that would help their investigation. So that's a really good mark for ExpressVPN on the privacy front.
The Story of IPVanish
Sadly, it's not the same story for IPVanish, which had its own issue in 2018. An article by TorrentFreak on IPVanish found that the service provided actually handed logs out to homeland security when they requested it. This is goes in stark contrast to IPVanish's claim that they hold no logs, which is pretty bad.

That's even more compounded by the fact that the year before, the CEO of StackPath, the company that acquired IPVanish, came out and explicitly said that no form of logging was discovered.
So what does all that mean? Well, IPVanish has lost a bit of trust in our eyes, but it's not necessarily the end of the world. Again, for most people they don't have to worry that the government is necessarily going to go after them. That being said, if you personally feel as if you need the extra privacy protection, going with IPVanish might not put your mind at ease.
IPVanish vs ExpressVPN: Security
---
You'll be happy to know that both of the VPN services rank highly in this regard, as they should.
Both ExpressVPN and IPVanish offer OpenVPN, PPTP and L2TP protocols, although only ExpressVPN offers SSTP (which is used to bypass firewalls that block common VPNs).
Both services offer SHA512 hash and 256-bit AES encryption, although ExpressVPN offers 4,096-bit RSA keys and IPVanish only offers 2,048-bit RSA Keys.
If you don't know what that means, just understand that both standards are considered pretty uncrackable, and even though some nations are close to having the ability to crack 2,084 RSA keys, they aren't there yet, and when they will be, we're sure VPNs will upgrade to match. Essentially, ExpressVPN has jumped the gun here somewhat.
That being said, ExpressVPN does stand out in that it offers cipher block changing, which obscures the fact that you're using a VPN. You might wonder why that's important, but basically it's a great thing to have if you live in a country that blocks VPNs.
One the other hand, IPVanish also offers a form of obfuscation . . . but for your activity and traffic, rather than the fact that you're using a VPN.
Overall, both VPNs score really well in the Privacy category, but with ExpressVPN only slightly edging out in front due to its minor paranoia that leads to over engineering it's systems. Ultimately, if you live in a country that has a history of privacy violations, ExpressVPN might be better.
IPVanish vs ExpressVPN: Torrenting & Streaming
---
Next up is the all important streaming and P2P services that a lot of people tend to enjoy.
Of course, a big part of having a VPN is to unblock the geo-locked content that a lot of streaming sites have, so let's start with that.
You probably won't be surprised to hear that ExpressVPN sails through with flying colors, being able to unblock pretty much every streaming service, including the harder ones like Netflix and the BBC iPlayer.
In fact, ExpressVPN does so well in this task that we've made it one of our top picks for best VPNs for Netflix. Not only that, because they are in over 90 different countries, you're likely to find a niche server if you're looking for it.
IPVanish also does pretty well for itself for the most part, although it does struggle with unblocking Netflix and BBC iPlayer. They certainly aren't very clear about the whole thing, and you'd likely have to message them to get them to outright mention the issue, but it is what it is.
Again, let's remember that Netflix and BBC iPlayer have the most resources for blocking VPNs, and so far, ExpressVPN is the only one out of the majority of VPNs that manager to offer that consistently, so again . . . it's hard to compete with first place that's in a commanding lead.
How Does the Torrenting Match-up Feel?
Moving on to torrenting, it's a more even match-up. ExpressVPN offers great P2P services on their servers, with automatic switching if they detect torrenting which makes for a more streamlined experience. On the other hand IPVanish supports P2P on all their servers, so there's no need for switching and the associated issues that might arise.
Of course, all that being said, IPVanish is based in the USA, and they have some pretty strict copyright laws. You've probably heard of DMCA takedowns . . . well the USA is where they're from. Of course, this might present an issue, but for the most part you should be absolutely fine.
Related Read: Best VPN for Torrenting
IPVanish vs ExpressVPN: Features
---
Moving on to features, we have some really great stuff to look at. Starting with ExpressVPN, we have one of our favorites which is Split-Tunneling, which essentially lets you set a specific application to bypass the VPN completely.
This can come in handy if you're signing up to a new service, doing online banking, or even needing to access content that is locked to your country. Instead of having to switch the VPN on and off, you can set a specific application or a secure browser to run without the VPN, which is super handy.
ExpressVPN also offers their own DNS servers if you prefer to use that instead of a public one like google. They also have some excellent DNS and IP leak protection if you don't.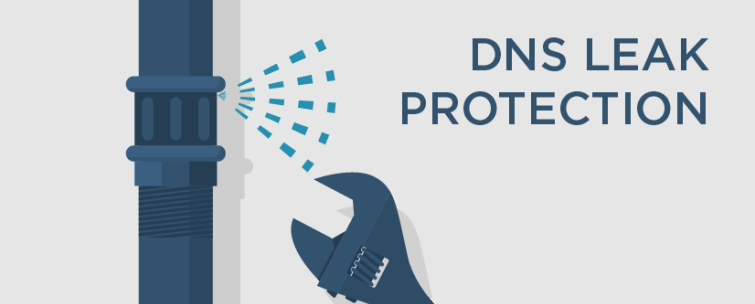 IPVanish also has good DNS and IP leak protection. On top of that they offer an 'obfuscate' function that should both help defeat things that block VPNs, as well as add another layer of privacy to your browsing.
Finally, while they don't have split-tunneling like ExpressVPN, they do have a kill-switch that stops any non-VPN traffic, so anything you do will hopefully remain secure.
Admittedly, ExpressVPN does win in this match-up.
IPVanish vs ExpressVPN: Apps
---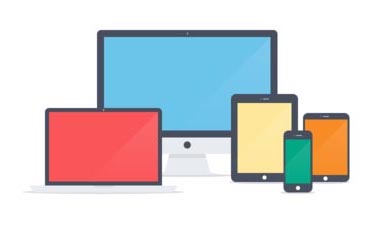 You'll be glad to hear that both services are more evenly matched here. ExpressVPN offers a bunch of applications for pretty much anything you'll likely need.
It supports all the major OSs, such as Windows, Mac and Linux, as well as Android and iOS. On top of that they have support for Amazon fire devices and the Kindle, as well as Nook HD E-readers.
They also have a browser extension and, most impressively, support for SmartTVs through their MediaStreamer app.
IPVanish also has an impressive coverage of support, such as Windows, Mac, Linux, Android and iOS. Interestingly, IPVanish also supports Fire TV and Chrome OS, which we didn't really expect going in. Sadly, performance on the applications can be somewhat laggy, and timeout connection when connecting can happen.
In terms of Apps, both of these do well, although ExpressVPN has better stability and performance, and covers a lot of devices, especially if you're a fan of reading.
IPVanish vs ExpressVPN: Pricing
---
Pricing wise, ExpressVPN and IPVanish are relatively similar, with IPVanish being only slightly cheaper.
ExpressVPN comes in at $12.95/month if you go for the single-month option. You can further bump that down to $9.99/month if you go for the 6-month bundle, and even further down to $8.32/month on the 12-month package.

You also get to use ExpressVPN with up to 5 devices simultaneously.
IPVanish starts off at a lower $10.99/month. Going with a 1-year bundle lowers it to $4.50/month, and going for a 2-years rockets it down to $3.96/month.

Regardless of which one you go with, you can use IPVanish on an unlimited number of devices, which is a pretty sweet deal.
---
You Might Also Like: