Disclosure: Privacy Australia is community-supported. We may earn a commission when you buy a VPN through one of our links. Learn more.
10 Best Network Monitoring & Software Tools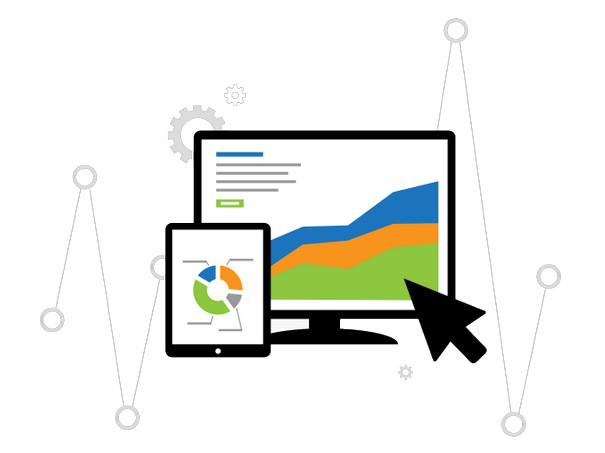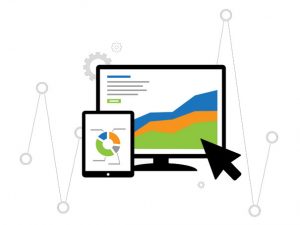 The worldwide web is lurking with dangers, putting companies and web surfers at risk. It's because of these risks that tools like network monitors are in high demand.
If you've ever searched for network monitoring tools, you might have realized that the web is packed with them, making it difficult to choose.
That's why we have created the ultimate list of the 10 best monitoring tools, ranking them, comparing them, and giving you a little insight into what choosing them is like.
Table of Contents:
What Are Network Monitoring Tools?
---
Network monitoring tools are tools created to increase network security. Monitors check for suspicious activity and levels of performance, attempting to stop attacks before they start. There are two main categories of monitoring tools, which include:
Agentless
When a monitoring platform is agentless, it's housed on-premise, meaning that it's physically attached to the network. In most cases, platforms like these are perfect for networks that have multiple devices, as it doesn't have to be installed on each individual computer. It does require a large amount of computer power to go agentless, though it offers many advantages.
Agent-Based
Agent-based systems are not housed within systems and instead are accessible on the web. When clients use the network, monitors will kick in and report back to online services to verify a secure connection. While it doesn't take much computer power, it does take compatibility across devices, something that those considering agent-based should consider before making the switch.
How Network Monitoring Works
---
Because data is constantly flowing across the web, systems need a way to stay in constant communication without sacrificing security. That's where monitors come into play. Since networks pass information, network monitors are there to ensure that things go smoothly by finding and alerting suspicious activity.
They provide visibility into all kinds of components, something that could come in handy in the event of a data breach or serious cyberattack. With information from network monitors, IT professionals can find and patch the source, understanding which layer it occurred in and how they can fix it to prevent a successful attack.
Top 10 Best Network Monitoring Tools in 2023 🔝️
---
The web is filled with network monitors, which is why we did some digging and came out with 10 of the best on the web. We'll introduce them to you below, along with a look at their top features, helping you decide if they are the monitoring tool for you. When choosing our top 10, we selected for certain features, including:
Custom dashboards and reporting tools
Tool options
Scalability
Multiple plans to choose from
A reputable name
After we filtered for those, we took a look at additional features, coming up with 10 of the best that made the cut, and this is what we came up with.
1. Paessler PRTG Network Monitor – Our #1 Pick for Best Network Monitor
---
Pricing: Plans start at $16,600 per year + a Free trial
Key Features:
SNMP and bandwidth monitoring
Custom dashboards
Reports system
Networks maps
Pros
Drag and drop editing for reports
The dashboard is easy to use and customizable
Wide range of alert options
Comes with a free trial
Uses a combination of tools for all-around security
Cons
Learning the ropes can get complicated
From their free version, all the way up to their full-year options, PRGT from Paessler offers a combination of tools to keep your network protected. Next-level monitoring features packet sniffing, WMI, and SNM, all of which are accompanied by custom-placed sensors for monitoring across each layer.
PRGT's dashboard features a drag and drop option to create detailed reports of monitoring activity and more. The dashboard is full of useful details, all of which users can tune into when they want to check on the security and performance of their network.
Free versions of the software come with 100 sensors in total, allowing users to place them how they would like. Options to add more are available, though pricing starts to kick in, with tiers and features to choose from. Instead of going all-in from the get-go, users can try out the service for 30-days, deciding if Paessler's monitoring tools are the right choice for them.
2. LogicMonitor – Best Cloud-Based Network Monitor
---
Pricing: Monitoring starts from $15 to $20 per device + a 14-day free trial
Key Features:
SaaS-based
Automated monitoring
Simple setup despite the sophistication of tools
Cloud-based monitoring
A long list of integrations is available


Pros
Service is cloud-based
On-premise monitoring
Interface is solid
Plans to suit every budget
Cons
Requires a solid connection to the web
Costs can add up with lots of devices to cover
LogicMonitor has been in the game for years now, creating a name for itself as one of the most reliable cloud-based network monitors out there. Installation is simple thanks to out-of-the-box automation that takes no time at all.
Once things are set up and ready to go, users can take a look at the health of their website along with its performance using the dashboard, which reports in real-time. When suspicious activity is monitored, LogicMonitor's tools will send alerts to the user via a number of options including SMS, email, and more.
For all users that are looking for monitoring tools that give them room to expand, LogicMonitor is one of the top, with a wide range of integrations that help to amp up security and automate key security necessities like intelligent alerting, automated deployment, and configuration.
3. ManageEngine OpManager – Most Feature Packed Network Monitor
---
Pricing: Paid versions start at $245 + 14-day free trial
Key Features:
Automated discovery and automatic mapping
Intelligent alerts
Tweakable dashboard
SNMP monitoring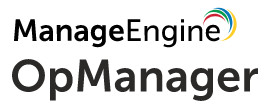 Pros
Out-of-the-box installation and setup
The dashboard is customizable, with hundreds of integrations and tools to choose from
Alerts go-to device of choice
Compatible with several platforms
Cons
Can take a bit to get used to
Thanks to network mapping and automated discovery, ManageEngine can keep an eye on all connected devices within a system. If there is anything that isn't supposed to be there, intelligent alerts go off, with messages going directly to selected methods like SMS and email.
Setup is simple with ManageEngine, with out-of-the-box integrations that are key for advanced monitoring and a ton of tools and integrations to add on. Users can use their dashboard to create the coverage and alerts they want, using it to increase their online security.
While there are options for free monitoring, paid plans are available and start off at $245. This will cover up to 1,000 devices, perfect for small to medium-sized companies. Once users choose a plan, they can either keep the coverage they have now or increase their monitoring by choosing more features, more sensors, or moving up to a higher paid version.
4. Datadog – Best Network Monitor for Automation Enthusiasts
---
Pricing: $0.001 per container per hour + 14-day free trial
Key Features:
Network mapping and protocol analysis
Machine learning options for monitoring
Fusible cloud resources


Pros
Cloud and SaaS-based
Auto-discovery option
System changes are noted automatically
Scalable
Cons
Pricing is difficult to understand
One of the reasons why Datadog is so powerful is its ability to monitor each device within a network. They peer into layers and provide real-time feedback of all devices, connectivity, and more, alerting users if there is a questionable activity.
Users can add cloud resources and more to their dashboard, getting the coverage they need and scaling up or down with the season. Traffic stats can be filtered and examined, helping users get a look at traffic and make a mindful prediction about the future of their scalability.
The dashboard is customizable, with optional device statistics, performance details, and more with the click of a button. Datadog is cloud-based and SaaS-based, allowing monitoring of several devices simultaneously.
5. Auvik – Perfect for Medium to Large-Scale Businesses
---
Pricing: Prices not published + 14-day trial
Key Features:
Automated setup
Alerts
Management of configurations
Network mapping and discovery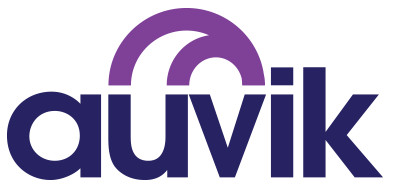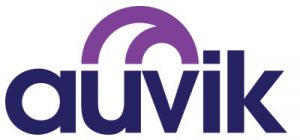 Pros
Keep an eye on multiple networks from one spot
Users can take a look at network heath from any device at any time
Setup is simple
Analysis of traffic
Cons
Not a lot of options to choose from
Another cloud-based monitoring network to make it to our list is Auvik. All-access to monitoring services is via browser, giving users the chance to check on safety and performance no matter where they are. Creating an account is simple and takes just a few minutes.
Once an account is set up, users can add the software to their network, adding features they need and taking away others they don't. Users can use the monitoring tool to monitor more than one account and even monitor WAN.
Auvik works by tracking multiple metrics, using their feedback to create a detailed report. If suspicious activity or unknown devices are detected, an alert is generated and sent to users. From there, users can take steps to secure their system, alerting IT teams, so they don't have to waste their time constantly checking on system security.
6. Icinga – Network Monitor with the Fastest Speed
---
Pricing: Packages start at $1,995
Key Features:
Web-based GUI
DSL configurations are available
Interactive dashboard
Lots of extensions to add on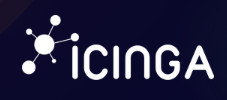 Pros
Open-source tools perfect for web personnel of all levels
GUI and DSL configurations are available
Linux and Windows compatible
Access to detailed reporting
Cons
Not the best for beginners, with an advanced skill set recommended
Icinga is a solid choice when it comes to network monitoring tools, with both GUI and DSL configurations. One main difference between Icinga and other networking monitoring software is that Icinga requires a more advanced set of skills to operate.
Depending on which configuration you choose, you can make your way to the monitor, getting access to what's happening in your system and whether or not it's secured. Plus, there are key elements about overall performance, helping you get down to the problem if things aren't running smoothly.
If you're a business that relies on the ability to expand and adapt, then scalability is what you need. Icinga is 100% scalable, giving users options based on their traffic and needs. Apart from making online life more secure, they also help to make it easier to manage.
7. Vallum Halo Manager – Best Low-Cost Network Monitor
---
Pricing: Free below 15 devices, then plans start at just $5 per month
Key Features:
Affordable
Highly compatible
Out-of-the-box automation
Simple pricing plans
A large number of integrations
Pros
Install is quick and includes a wizard
Free options for less than 15 devices
Affordable plans
Simple dashboard
Perfect for small and medium-sized companies
Cons
Doesn't come with a reporting feature
Lacking some key advanced features
For those looking for more of a basic-level tool for their monitoring, Halo could be just the thing. Not only do they offer free monitoring of up to 15 devices, but they also don't go overboard when it comes to pricing plans. They are one of the most affordable tools on the web, still adding a number of solid features that are useful for system monitoring.
Though you won't find one of the most technologically advanced interfaces, you'll still score access to all of the most needed tools and reports, including alerts, device discovery, and real-time monitoring.
While this is perfect for a small-scale business, larger ones might not be able to get as much out of a Halo as they would another network monitoring service. There aren't a lot of addable features and not a lot of advanced monitoring that can take place, making it one for more basic monitoring needs.
8. Idera Uptime Infrastructure Monitor – Best Network Monitor for Advanced Clientele
---
Pricing: Plans start at $125 per device
Key Features:
Windows and Linux compatible
Professional-grade tools
Easy install
Auto-discovery


Pros
Alerts are tweakable
Dashboard and other features customizable
Options for an agent or agentless versions
Installed locally
Cons
Tools and setup require professional assistance
Some features are difficult to get the hang of
Idera has a lot of useful tools to offer, though you might need some expertise before you integrate them into your system. This tool is compatible with Windows and Linux only, so be sure to keep that in mind before making it your preferred choice.
If you've got the skillset and are comfortable learning the ropes of new software, then Idera could be a solid choice for you, providing a long list of options that you won't find anywhere else. Pricing falls at $125 per device, though larger packages are not listed on their website.
When installing Idera, users have the option to go agentless or agent-based servers, something that you don't find with too many network monitoring tools out there. The setup comes with a wizard that makes the process easier, and, if additional features need to be added, users can go back and add them in at any time.
9. WhatsUp Gold – Best Network Monitor for Integrations
---
Pricing: Starts at $1,100 per feature + 14-day free trial
Key Features:
SNMP based
Lots of diagnostic tools
Automated network mapping
Auto-discovery


Pros
Access to detailed visuals
Reports and graphs updated in real-time
Advanced network-traffic analysis
LAN and WAN monitoring
Tons of pricing plans to choose from
Cons
Only available for Windows
WhatsUp Gold uses SNMP to monitor performance and network health. They offer automatic discovery for devices and both LAN and WAN monitoring. Their status alerts are tweakable, allowing users to select the methods in which they receive updates about their system health.
Their plans do start off a little high, though they come with a wide range of features and guarantees when it comes to spotting and reporting suspicious activity. From the user's dashboard, there are detailed reports and tweakable graphics to help users understand what's happening within their system at all times.
If there is one downside, it's the fact that WhatsUp gold is only available for Windows devices. If you're not part of the Windows family, you might have to shop around for another all-inclusive network monitoring tool for your needs.
10. Spiceworks – Best Free Options for Network Monitoring
---
Pricing: Free, with options to add tools for fees
Key Features:
Interactive, real-time dashboard
Access to detailed reports
Alerts
Web-based GUI
Pros
Access is 100% free
Access to dashboard and network health is available from everywhere
All alerts are customizable
Access to a number of addable tools
Cons
Some advanced features only offered for a fee
Lacks options you can find with others on the web
Spiceworks is a 100% free online networking monitoring tool, with a lot of brag-worthy features that make users wonder where the catch is. Even when diving deep, you might not find the catch, but you will find access to an interactive and real-time dashboard, a useful help desk, and much more.
Options to add features and additional integrations are available, some that come with a fee and others that come for free too. Monitoring takes place on the web, giving users the freedom to take a look at system health on the go. While a lot of the options are changeable, the default options are useful, including automated alerts and inventory monitors.
Like other network monitors of its type, Spiceworks is scalable, giving users the freedom to scale up or down to meet their needs as they change. It's not a one-size-fits-all kind of tool, making it a solid choice among those looking for affordable plans that aren't too complicated to start using.
Choosing a Network Monitoring Tool: Things to Consider 📝️
---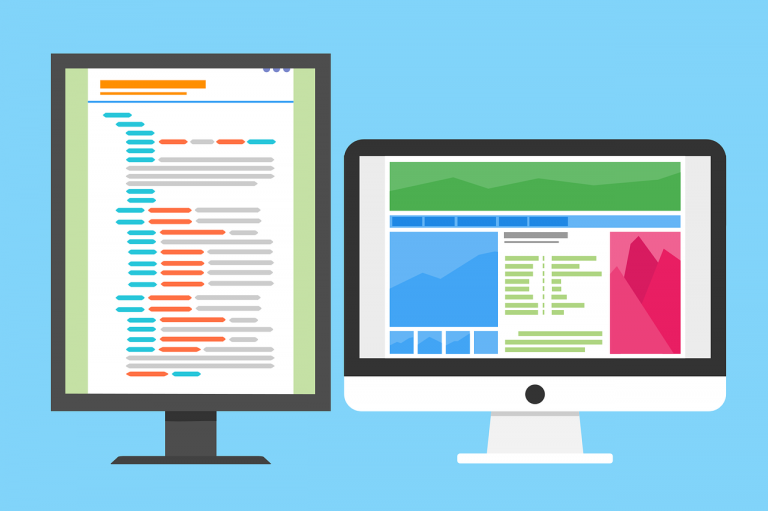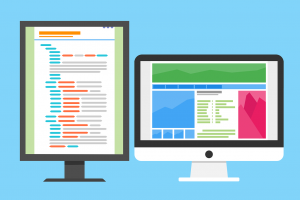 A lot of those on the internet know that they need some type of monitoring, though they might not know their options and, even if they do, which ones are the best for their needs.
Before taking off and searching the web for your preferred network monitor, check out these top things to consider.
Your Preferences
There are network monitoring tools of all types that come in a wide range of prices. You can find tools priced free all the way to thousands of dollars per device. While network monitoring is something that all of those with a website up and running should consider, not everyone needs the same tool, features, or coverage.
That's why the first thing to consider would be your personal preferences, asking yourself what it is you want out of your network monitor. Check out the interface, make sure you understand all the tools, and ensure that your chosen tool will grow along with your website's needs.
Ease of Use
Not all of us on the web are experts with technology. That being said, finding ways to customize dashboards and tools might not come easily, which is not something we want. On top of that, installing tools onto devices or within networks is not always simple, two things that new users need to take into account.
Consider how simple it is to install and what the interface is like before heading over and creating an account. You need to know that, when the time comes to use it, you'll be able to get the most out of it, especially if you paid a pretty penny for it.
Scalability
Not all websites are static, needing the same coverage and services all year round. That's why scalability is a must, providing users with the ability to use what they need when they need it and do away with the rest. You want to have tools that can grow as you grow or scale back when you need to, saving you time and helping you stick to a manageable budget.
Security 🔒️
The web is full of dangers, especially for websites that deal with sensitive users' information. While users can come to you with a VPN or via a secure browser, you also need to take steps to secure your website and keep it out of harm's way. One way that network monitors aim to do that is by encrypting all data that passes from one place to another, protecting it even if a hacker is able to get their hands on it.
Security is a necessity for all websites on the web, as businesses can face penalties if anything happens to their customer's data.
Device Discovery
Automatic discovery is a feature that you'll want to have as part of your setup. It allows monitoring tools to find all devices connected and current network status for an overall glance of the network's performance and detecting devices that should not be there.
With the automatic discovery, any time new devices are added, companies will know, able to take steps from there whether to allow it to integrate or not.
Pricing 💵️
Because security is such an important part of being on the web, all of those with a website needs it. Many security companies know this and will sometimes add an outrageous cost to securing coverage. While all companies should make sure that they are investing in some sort of coverage, it's also important to consider the budget.
This also includes understanding which features are really needed and which to do without. An assessment of the security already included in one's setup along with the money they have set aside to put toward security is a great place to start to get a good grasp on what companies can expect to pay.
Pros and Cons of Network Monitoring Tools
---
Before adding a network monitoring tool to your current online security team, you should consider the pros and the cons. When securing your network, it's good to weigh your options and choose the option that gives you the most bang for your buck without piling on things you don't need. Let's start with the good stuff:
The Pros ✅️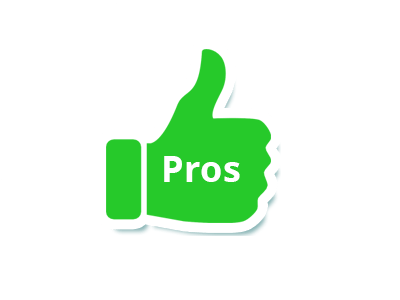 The Visibility ✔️
The biggest advantage that companies have when they decide to add monitoring tools to their network is visibility into their system.
They can get a look at the devices that are connected to their network, get alerts when new ones are added or when there is suspicious activity, and even have a look at their performance from the inside out.
The Automation ✔️
It's not just about the ability to detect suspicions when they come up, it's also about the ability to take actions against them.
Many of the monitoring tools out there have the ability to automate actions, including sending alerts to IT personnel that an issue has been detected. They can decide which actions to take from there, using the rest of their time for more useful tasks than chasing down vulnerabilities.
The Security ✔️
The web is not a safe place, especially without some sort of protection. A key advantage that comes from adding network monitoring tools to your website is the ability to add additional layers of security. Most monitors work with help from sensors, all of which can be placed throughout the network at different layers to detect suspicious activity.
While it might take some tweaking, adding network monitoring is a great addition to any setup, helping companies of all typed beef up their security and increase their visibility into their network, no matter how complicated it is.
The Customization ✔️
Not every website needs the same type of security or the level of security. Instead, security and the way companies manage it should be something that each company chooses, setting up their dashboards, alerts, and more the way they want them.
With monitoring tools, they can do just that, adding sensors where they want them, adding or taking away features.
The Cons ❌️
It Gets Complicated ✖️
Some tools out there is a click-and-done operation, allowing companies to add the software to their network in no time. Others require knowledge of coding and system integrations into networks, which can get complicated for the average business owner.
It's not just about adding the software but could also deal with integrating tools and other programs into the same system for additional protection.
It's Not Good Alone ✖️
Network monitoring is a great tool to add to any security toolbox, but it is hardly a complete fix. Advanced security is a big deal for any company that processes customer information, deals with sensitive information, or deals with large amounts of data. Websites of this type need a group of security working for them, which drives up the cost as well.
It Tells But Doesn't Act ✖️
Some network security measures will not only notify IT professionals but will also take steps to prevent breaches before they play out. This is a more advanced technology, though it's helpful to prevent more serious attacks from happening.
Most network monitoring tools will send alerts to IT when something out of the ordinary is detected, though the rest is up to the professionals. They will know where to look, though they will need to find out how to fix the issue on their own.
Before you Go 💡️
---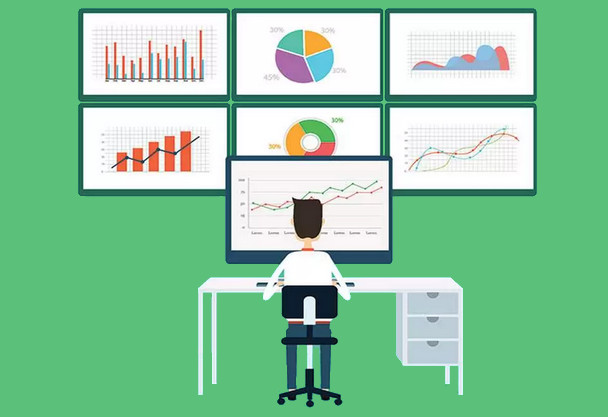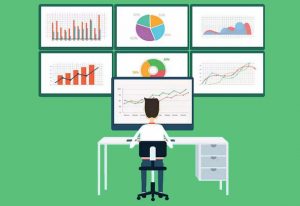 Deciding whether or not to add network monitoring tools to your setup comes with a number of things to consider. While some companies have a suite of security to protect their web space, they might need to add an extra means of protection that monitors different layers.
No matter what type of website you have, you'll need to take steps to ensure that it's secure. Before adding a network monitoring tool to your setup, take a look at our things to consider, along with the pros and cons.
Once you determine if it's an option for you, browse our list of the top 10 best monitoring tools to find your perfect fit.
---