Disclosure: Privacy Australia is community-supported. We may earn a commission when you buy a VPN through one of our links. Learn more.
Best Online Backup Services (2023)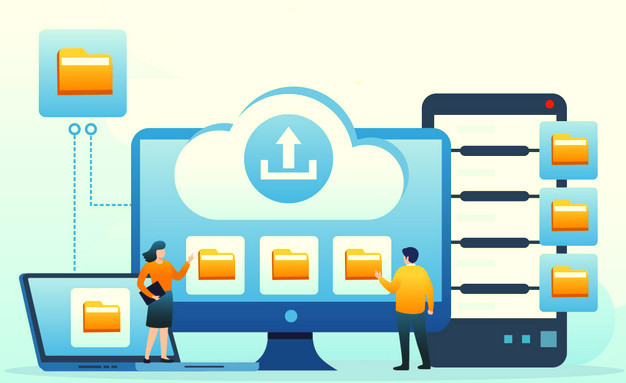 Each day, more and more things are making their way online. There are a wide range of benefits to being online, one of which is the visibility that comes from taking up a spot on the web.
Though it may seem like it's a simple task to have a page up online, there is really a lot more that goes on in the background, most of which involves data.
The more complex and popular your site is, the more data you'll have to manage, which is why backups can come in handy. System crashes happen, data breaches happen, and the unexpected happens, all of which backups help you prepare for.
Find our top 12 picks below, along with a look at what benefits you can score adding backups to your online management strategies.
Table of Contents:
What are Online Backup Services, and Do You Need One?
---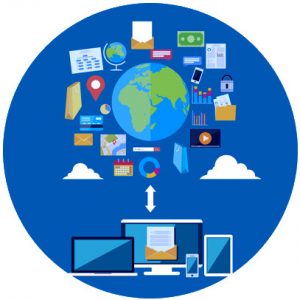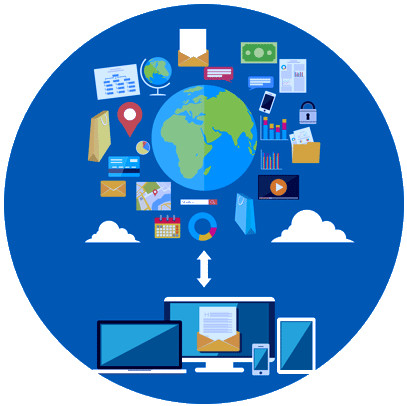 An online backup is a copy of your data or an entire system that's stored off of your device. This could be in a number of areas, including other hard drives or even the cloud.
Some services offer automatic backups, where they will make a copy and save them to your preferred location however often you choose.
As far as deciding if you need one, well, that just depends. First of all, it depends on the amount of data you have on your device. Small amounts of data could be better off stored on a small device outside of your network.
However, if you have important files that you need to keep up with or are trying to keep your complex website running smoothly and operable, then online backups are right up your alley.
What Makes a Good Online Backup Service?
---
Before we get to our top 12 picks for the best online services, we'd first like to share what a good backup service looks like. There are 4 key specs to keep a lookout for, each one helping you determine whether it's the backup service for you. When looking for a great online backup service, be sure to look for:
Server Location 🗺️
The web allows companies to be located to servers all across the globe, though going too far out of your range could make things run slow and trample on performance. For those out in Australia, it's best to look for servers that are located close for the best and quickest backups and recoveries.
Security + Privacy 🔒️
Australia is pretty clear about privacy and doesn't really provide lots of privacy to citizens. While you can use a VPN to prevent certain types of tracking, you might not be able to get away with 100% privacy.
Security however is something that you can find with the best online backup services, most of them providing some sort of encryption so that data is protected if there is a breach.
Pricing 💰️
You can find online backup services of all kinds, though they are all priced differently. To find the best fit for you, you should go with one that is in your budget range that doesn't skimp on key features. You want the most features you can get without paying an arm and a leg for it.
Usability
Last but not least, one thing to be sure to find in an online backup service is usability. You don't want a service that's going to be too difficult to figure out. You need access to your data when you need it and the ability to schedule backups when you want them.
12 of the Best Online Backup Services in Australia 🇦🇺️
---
We skimmed the web and searched far and wide to narrow down the best 12 online backups services on the web. For users out there in Australia looking for their perfect fit, these 12 are the perfect place to start.
Livedrive – Our #1 Pick for Best Online Backup Service in Australia
---
Livedrive has been around since 2008, making a name for itself as one of the best online backup services for small business owners and home users. They offer lots of interesting features and plans to suit all users, no matter how much data they need to store.
Key Features:
Edit files with Livedrive Briefcase
Gallery features for those with photos
Access to unlimited backups
Connect up to 5 devices for backup
14-day free trial


Usability
Livedrive features a drag-and-drop feature that allows you to backup what you need and skip on the rest. You can do that from the dashboard, which is neatly organized and full of all the features you need to create a backup to your liking.
From the desktop and the app, you can browse files you've backed up, download individual files, and even take a look at all features to access and store your data.
Quick Backups
While the first backup you run on a device may take a while, each one to follow after that tends to run quickly. It depends on the amount of data but, you won't have lag time with Livedrive as you might with some other services. Upload and download speeds are both fast too, leaving you with more time to complete tasks than wait.
Security
Along with 256-bit encryption, Livedrive takes several measures to ensure that all accounts are secure. They monitor their network 24/7, checking for any suspicious activity that could lead to a data breach.
Their security management is one of the best that you'll find on the web, with three physical layers of security added for extra protection.
Pros
Access to unlimited storage
Desktop and mobile apps available
Great sharing capabilities
One of the best security systems for online backup services
Cons
Basic coverage only comes with backups for one device
There are no encryption options for backups
2. CrashPlan – Best No-Fuss Online Backup Service
---
When you choose CrashPlan, you'll score access to one of the most straightforward services on the web. They offer all of their users the ability to add their services to an unlimited number of devices and servers and have zero storage limits, so they can add as much as they need to keep their data safe.
Key Features:
Unlimited cloud storage
File versioning
Access to advanced backup tools
Rapid recovery options


Pricing
Unlike some of the other online backup services out there, you won't have a hard time finding a plan or option that works for you. That's because CrashPlan offers a simple-to-follow plan when it comes to their pricing, offering users a one-month free trial, after which they pay only $10 a month per device.
Their unlimited storage and advanced features and options are always part of the plan, making it easy to choose them if you're just looking for a simple backup service.
Continuous Backups
If you need files backed up daily or weekly, CrashPlan will take the hassle out of scheduling. The dashboard allows users to set up the frequency in which they want to have backups, with customizable alerts and reminders that users can set to keep them on track.
There are even options that help save bandwidth while backing up, keeping things running smoothly without eating up CPU.
Customer Care
When it comes to important files or documents and you're having trouble figuring out your account, you can get ahold of customer care 24/7. That makes a big difference when dealing with backups, as access to your files and your backup is necessary to keep things up and running.
Features
Even though there is only one tier offered with CrashPlan, there are still options to score advanced features. Users will have access to automatic backups unlimited storage, and file versioning, all of them working to make backing up and saving more convenient.
Users can choose to add some features now and save the rest for later, getting the hang of things first before they make it too complicated.
Pros
Simple installation and easy to setup
Rapid backups
Customizable backups
No limits on data
Compatible with all major platforms
Cons
No image-based backup or restoration
No backup for mobile devices
No backups for VMs
3. ElephantDrive – Best Feature-Packed Online Backup Service
---
With end-to-end encryption and brag-worthy synching, ElephantDrive has made a name for itself as one of the best online backup services. Their features are great, and their interface is solid, allowing all users to set up their backups to their preference, sit back, and let the magic happen.
Key Features:
Automatic sync
Access to old versions
Customizable storage space
Compatible with all devices

Security
Keeping your files safe is one thing that ElephantDrive aims to do, adding in end-to-end encryption so that all data both steady and in transit is secured.
They do maintain access to encryption codes and do not allow users to select their own, which is one downside for those looking for zero-knowledge encryption. Though it's not a deal-breaker, it's definitely something for users to keep in mind.
Interactive App
The app is fairly easy to use, allowing users to execute all of the tasks they need easily. The organization of the web app is solid and includes icons to make it easier to find tasks quickly.
From the app, users can schedule backups and even restore previous backups, getting ahold of all the data they need at any time they need it, no matter where they are.
Sharing
With some online backup services, sharing is a bit of a hassle. That's because there are a lot of things to secure beforehand and worries about compatibility between devices.
However, that's not the case when it comes to ElephantDrive, as they make sharing a piece of cake. Whether it's sharing files directly or sending links, they make it easy to pass to other users and other devices.
Pros
Great options for organizing backups and storing older versions
Fast speeds for both backups and uploads
Web interface that's got all you need
Encryption on all data before it gets passed throughout the web
Cons
2 GB is the upload file limit for some accounts
There are no additional security measures besides encryption, including two-factor authentication
4. IDrive – Online Backup Service with the Most Compatibility
---
Any device that works with any platform will work with IDrive. It's perfect for both individual and business accounts and comes with pricing plans that won't break the bank. Users that choose IDrive will have their choice for backups and enjoy only partial versions of already backed up files to save time and space.
Key Features:
Express backups
Partial backups to save space on new file versions
Multiple users and access to accounts from different devices simultaneously
Disaster recovery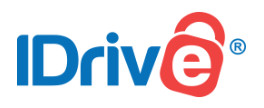 Disaster Recovery
Anyone that has a website or important files on their device to secure knows how valuable those items are. If disaster strikes, there is no way to ensure that data will be restored correctly, especially when using some online backup services.
With IDrive, disaster recovery is one of their most solid features, stepping in when you need it. When disaster strikes, know that you can get ahold of your files fast.
Quick Setup
The one downside of your setup is that you'll need to remember your password. IDrive doesn't have an option to help you recover your password, though something like a password manager can come in handy. Other than that, setup is quick and easy, and installation is compatible with all devices.
Once you have it installed and set up on your device, you can browse through features and find those that you'll use and rid your dashboard of any you do not.
Pros
Setup is super simple and customizable
Add unlimited devices for all accounts at all times
There are options for a disk image backup
Upload speeds are lightning-fast
The mobile app is one of the best we've seen
Cons
Sharing options are a bit basic
Storage is limited, so if you have a lot you may need to find a way to add more
Some of the tasks tend to run slow and eat up CPU
5. BigMind – Online Backup Service with the Best Plan Selection
---
With plans to suit any and every type of user, you're sure to find exactly what you're looking for when you choose BigMind. With a wide range of top-notch features and access to versioning like you've never seen before, BigMind could be a good bet for anyone looking for online backup services.
Key Features:
Advanced security to keep accounts and documents safe
Amazon Web technology
Great user experience
Simple file sharing
Compatible mobile app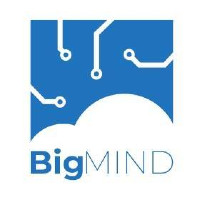 Hybrid backup
For those that are worried about using too much space, BigMind comes with a hybrid backup that allows users to store partial pieces on their device and some online. That means that users can enjoy unlimited space on their devices and off, choosing the combination that suits them the best.
Rapid Backups
Backups that have a lot of things to copy over and secure can take a ton of time. Since no one has time to waste, a quick and secure backup is something that all users want, which they can find with BigMind.
Both backups and restores are up and ready to go quickly, as well as synching files. All of this makes for an enjoyable backup experience that will take the hassle out of it.
File Versions Galore
File versions are helpful for backups, as they can help you avoid any errors when backing up. Sometimes, older versions of files have the files that you need, though they may not be accessible at all times.
Users can access their older file versions, accessing up to 10 previous file versions, just in case they need to retrieve something and put it to use on their device or another.
Pros
Great web app that's designed well and simple to use
Great sharing options that users will love
Fast restore and backup speeds
Access to previous file versions
Come with free storage options
Cons
Upsell pressure from the company
Limited versions to choose from with few varying options
6. Acronis – Fastest Speeds for Online Backup Service
---
If features are what you're after, you can find what you're looking for with Acronis. It's filled with options to customize your setup as you like, and even comes with top-tier speeds and access to top-notch security without having to pay a ton more.
Key Features:
A long list of useful features
Backup and upload speeds are great
Amazing file syncing options
Cloud storage options that offer scalability

Feature-Rich
If there is one thing that we have to brag about with Acronis, it's the features. When you install the services on your device, you can add features like scheduled backups, throttled backups, and multithreading to save more space.
The dashboard is full of options that you can check out, adding those you need and skipping on the ones you don't.
Space Saver
Backups can take up a lot of space, especially when it comes to those that need to do them regularly. Instead of taking up a ton of space, Acronis offers users ways to maximize efficiency and only save what is needed and skip the repeats.
For both backing up and storing, there are options to save space on one's device, using a combination of storage options for the best setup.
Advanced Security Tools
Acronis not only encrypts data, but also ensures that it does not have the encryption key. That's a step above some online backup services out there, most of which will keep encryption, even though it's not with bad intended. Their 256-bit encryption keeps data safe while at rest and in transit.
They also have surveillance within their own network, attempting to find any information that they can about potential weaknesses before they can exploit them.
Pros
The desktop interface that's easy on the eyes and great to use
Multiple options for backup, including cloud and local
Full disk image options for both backup and restore
Great protection against cyberthreats
Cons
Can be difficult to figure out the first time around
No protection against phishing and some malware
7. SOS Online Backup – Most Renowned Online Backup Service
---
For more than a decade, SOS Online Backup has been a top source for great online backup service and security. They've made a reputable name for themselves and have expanded their features over time to cater to all types of users that are looking for a way to secure their data and services.
Key Features:
Disaster recovery
Cloud and local backup storage options
File versioning
Different tiers with access to a wide range of features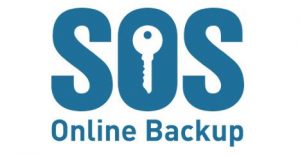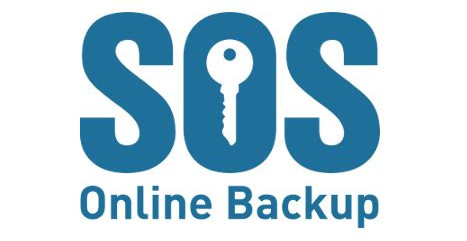 Interface – Online Backup Service with Modern Flair
If you're looking for a backup service that's modern and sleek, you've come to the wrong place, as you won't find a shiny new look here.
The interface is a bit outdated, though it has all the favorite things that users need to backup their devices. The interface provides all the tools and even offers instructional videos that offer guidance for those who may be new to backups.
Installation Wizard
Users won't have to go about their first backup on their own, using the wizard as a way to get things set up and ready to go quickly.
The wizard will take steps to secure everything that is currently on the computer, also letting users know what kinds of files need the most attention and care and which ones are taking up the most space so they can store them wisely.
File Recovery
When creating a backup, users should get access to their files fast in case of an emergency. SOS Online's recovery tool is unlike any other.
With a quick click, users can access their files and restore them when needed, not having to wait around for things to process or load. File recovery is one of the most solid features, which is why we're still a big fan despite its outdated look.
Pros
Tons of great security options
Great features to choose from
Local backups and access to multiple storage options
Works for both external and network drives
Cons
Costs can add up, especially with additional features
There is no access to unlimited storage
8. NovaBackup – Best Low-Cost Online Backup Service
---
NovaBackup is not the least costly option on our list, though you will find some key features that will make the price look more appealing. The interface is not the best and some integrations are not up to par when compared to the competition, though there are some key things that catch our attention.
Key Features:
256-bit encryption
Cloud storage options
Simple layout
Easy to install

Privacy
A lot of users want to take steps to secure their privacy, relying on things like encryptions to do so. The only bad thing is, some companies maintain access to encryptions, which can make some users uncomfortable when it comes to securing their data that's stored within certain files.
Still, there is a security tab where users can set up their security and privacy to their liking, enjoying 128-bit encryption.
Interface
If you were looking for something extravagant with the interface, you won't find it here. However, that's part of its charm, with all of the tools necessary and a neat and organized layout.
It can seem a bit clunky and crowded, though all of the most important parts are there and, once users get used to it, it's easy to manage and gives access to all the tools necessary.
Backup Settings
When you run a backup with NovaBackup, you'll have a lot of options to choose from. Whether it's choosing the location where you want your backup to go or select the frequency in which you want your backups to happen.
All of the settings are on the dashboard and simple to use, with options galore to create the backup you need and nothing more or less.
Pros
Score access to versions of files as long as they're saved
Encryption options including private key if needed
Local backups are quick and simple to setup
Options to tailor backups to your liking are simple
Cons
The interface is a bit bland and crowded
No file-sharing or file synching as part of the options
9. OpenDrive – Online Backup Service with the Simplest Setup
---
OpenDrive has been on the market for some time now, giving many users access to the backup services they need. Though it's a bit on the older and more traditional side, you'll still find some charm to it, with competitive pricing, zero-knowledge encryption, and access to cloud storage without an additional cost.
Key Features:
Access to project management tools
Note-taking tools
Competitive pricing
Cloud storage that's perfect for collaborations


Project Management Tools
OpenDrive gives users access to project management tools, there to help set tasks and make things easier when it comes to getting jobs done.
With optional additions that come along with their project management tools, users can customize their dashboard in any way that suits them. Plus, when it comes to collabs and sharing, the task is simple for all parties involved.
Pricing Options
For those that need options when it comes to choosing their online backup service, OpenDrive offers 6 different plans, all of which are made to cater to every type of user.
Whether it's an individual account or a business account, you can find pricing options that won't break the bank and that will surely set users off on the right foot. Before you commit, try seven days free to see how you like it.
Usability
Though it might look a bit outdated, everything that you need to find to create backups and manage tasks is right on the dashboard. Users can easily find everything that they need, whether it's on the desktop version or the app.
The one downside to the app is that it does not offer access to some files or photos directly, as they are only accessible from the desktop version.
Pros
Unlimited storage
Free version plus access to 6 different paid options
Perfect for collaboration and access for multiple users
Zero-knowledge encryption
Cons
Transfer speeds are on the slower side
The interface is a bit outdated
10. Carbonite – Quick-Restore Backup Services
---
Carbonite has packages of all sizes and prices that are meant to suit users of all levels. They've been around since 2005, learning along the way and creating some of the best and most interactive backup software around. Installation is simple and both backups and restores are fast.
Key Features:
File versioning up to 13
Access to free and paid plans
Unlimited storage
Additional security available on top of base packages


Real-Time Monitoring + Security
To keep all user's files safe, Carbonite has monitoring software that keeps a lookout for any suspicious activity. On top of that, users can enjoy encryptions while data is at rest and in transit, using 128-bit encryption both ways.
Users have options to use their own encryption key or use one that is managed by Carbonite. All of that plus a two-factor authentication helps to secure accounts and keep all data safe.
Simple Setup
Users won't have to have a ton of technical knowledge to get started creating their accounts. Instead, they can enjoy a simple setup that happens in just a few clicks. From installation to customizing your setup with all of the integrations and features you need; the setup is simple, and it takes little to no time at all.
Interactive Interface
The interface is where you can get things done, taking a look at all of the files you're working on and choosing the mode that you want to be in. Whether it's searching for files, restoring them, or recovering them, you'll have access to all that you need straight from the interface.
Launch the main application or pause or restart the backup process with just the push of a button, getting all you need, done.
Pros
Unlimited storage
Options for continuous backups
Setup is simple
Comes with options to add advanced malware protection
Integrate file explorer fast and simply
Cons
Can add up if adding more than one device
Private encryption option only available for Windows users
11. Backblaze – Online Backup Service with Unlimited Storage
---
With Backblaze, users can backup an unlimited amount of data from a device. They offer affordable plans and access to automatic backups if needed. When users are looking for a safe and reputable option for their backup services, they can choose Backblaze and, trying it out free for 15 days before committing.
Key Features:
Zero limited on file sizes
Bandwidth throttling
256-bit encryption on transfers
File versioning (30 days)
File sharing

Easy File Restoration
Some backup services don't keep files around for long, getting rid of them because they only offer very limited space to store backups.
Backblaze takes all of the complications out of restoration, making them simple. Files are held on to for an extended time and, as long as it's saved, can be restored in little to no time at all.
Bandwidth Options
With Backblaze, users have the option to toggle bandwidth on and off, using that as a way to maintain a solid connection. You can use bandwidth only when you're using a secured network or VPN, doing away with it if you're using a public network to reduce your risk.
Pricing
Though you won't find a lot of options for plans with Backblaze, you will find access to a ton of features at one price.
The best deal that you can find with Backblaze is actually a deal that offers the service for two years, which comes out to only a few bucks each month. It's an unbeatable deal, though two years might seem like a long time.
Pros
Unlimited storage
Options for private encryption keys
Optional two-factor authentication
Quick upload speeds
Super-low pricing
Cons
The lowest pricing comes with a long-term commitment
The mobile app is basic
Only works on a single device
12. MSP360 – Best Online Backup Service for Small Businesses
---
As a small business, you need enough storage to get your buy without breaking the bank. MSP360 is just that plus, it's easy to manage. Setup the service on multiple devices and choose your backup options to get things rolling quickly and learn with help from their interactive learning options right on site.
Key Features:
Simple dashboard
Access to customizable notifications
Unlimited data for transfer and copying
Frequent updates to get the best and most secure cloud services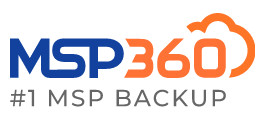 Configuration
MSP360 works best when it's configured to suit your needs. However, these configurations can take a bit of work, as there are lots of integrations and options for users to choose from.
Though it takes an initial investment of time, it's totally worth it. Part of the configuration process is choosing your storage service, of which they offer a ton.
Pricing
Pricing is set up to cater to multiple devices, though there are additional charges for each device that's added to the setup.
The base prices start at only $10, with an additional $20 per device. The cost can add up over time but, MSP360 has a ton of incentives and discounts, all of which are set up for long-term users.
Quick Initial Backup
If there is one thing that takes longer than the rest when it comes to backups, it's the initial backup. That's because it copies over everything within a device, saving it and storing it in the chosen location.
MSP360 doesn't take forever with the initial backup and, on top of that, does not copy over everything all the time. Instead, backups are quick and only copy over data that wasn't copied the last time.
Pros
Simple cloud backups that won't take forever
Tons of storage options
Great for small businesses
Highly customizable
Cons
Initial setup takes a bit
The Pros and Cons of Backing Up Data ➡️
---
Even though online backup services are abundant, there are still many that choose not to use them. It's not required, though it's recommended by many. Still, though many rely on backups, they are not without disadvantages, which are best to not too before choosing your preferred service.
The Pros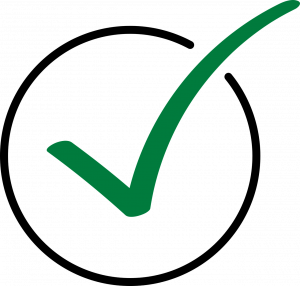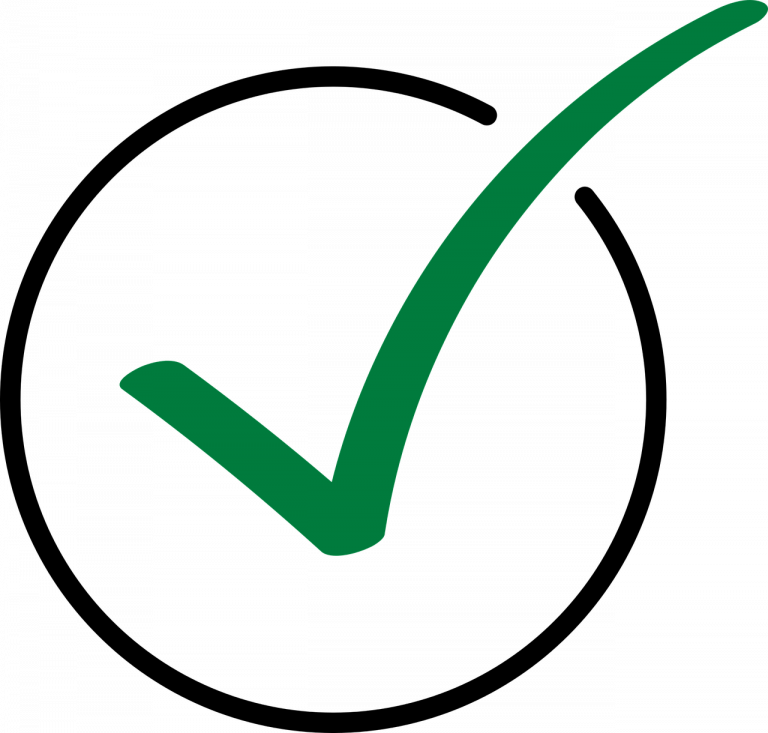 Let's begin with a look at the good stuff.
When you backup your data on your device, you can enjoy:
✔️ Security – Secure your files and know that, if disaster strikes, you'll have them safe and sound for future access.
✔️ More time – Spending less time backing up and saving files comes in handy in the long run, saving your precious time.
✔️ More space – Keeping too many files on your devices can drive down performance and speed. Backing up and storing remotely is a great option to save space and enjoy more productivity.
✔️ Protection – Many online backup services out there offer some form of protection, including continuous monitoring and encryption. This could protect your documents better than just sitting on your device.
The Cons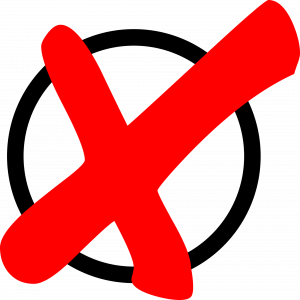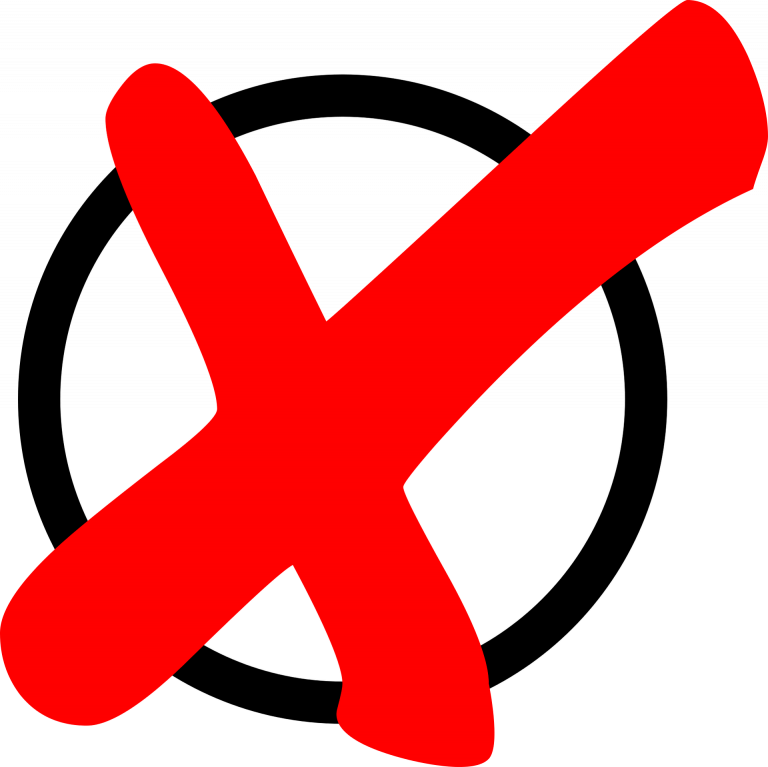 Backups are not without their disadvantages, which are important to note too.
These include:
✖️ Time – While you can save time in the long run, the initial setup can be a long process. You need to do your first backup, set your account up, and more to get things running smoothly.
✖️ The cost – Finding a secure and scalable option for storage can be costly, especially if you deal with large amounts of data.
✖️ The risk – Even though backups are recommended, they are not full-proof, which could mean that you lose your data if something goes wrong.
Final Thoughts 💡️
---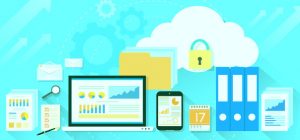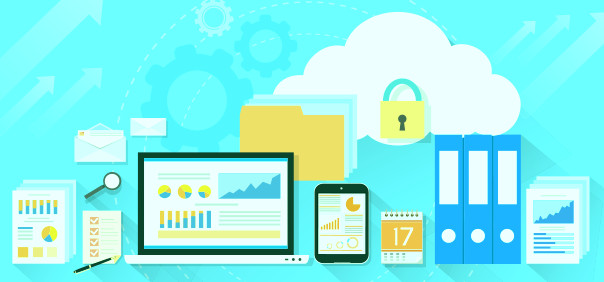 Finding an online backup service makes finding the right fit. Take a look at our 12 picks, finding the one with services that suit you and your needs.
Backups are worth it in the long run, so why not start today?
---
You Might Also Like: