Disclosure: Privacy Australia is community-supported. We may earn a commission when you buy a VPN through one of our links. Learn more.
SaferWeb Review: Gone With The Wind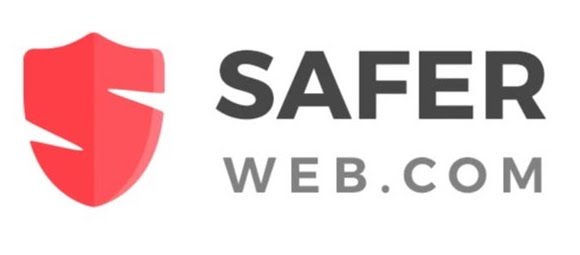 Saferweb VPN service took the whole here today, gone tomorrow thing way too seriously.
SaferWeb VPN is a UK company that is a relatively new entry in the world of VPNs.
SaferWeb promises its clients military-grade security, wide server coverage, and customer support 24 hours a day seven days a week.
There are a number of positive things we've noted about the service. However, there are a number of policies and features that leave us doubting whether it is really the best VPN for the majority of people.
And then there's one REALLY big problem we'll talk about in a few minutes.
Overview
---
| Features | Information |
| --- | --- |
| Usability: | Easy to use |
| Logging Policy: | No logging policy |
| Server Size: | 33 servers |
| Server Distribution: | 27 countries |
| Support: | 24/7 live chat, ticket system, and knowledge base |
| Torrenting: | Allowed |
| Streaming: | Allowed |
| VPN protocol and encryption: | OpenVPN, L2TP, PPTP protocols; 256-bit encryption |
| Headquarters: | United Kingdom |
| Price: | $3.99/month |
| Official Website: | https://www.saferweb.com/ |
Pros
The service is easy to use
IKEv2 support
No DNS/IP leaks detected
Apps for many platforms
P2P permitted
Cons
They keep connection logs
A UK-based company
Should I Trust SaferWeb VPN?
---
SaferWeb is a UK-based company. As a result, it has to follow the very strict data retention and data monitoring laws of the United Kingdom. The United Kingdom is one of the worst places in the world to have a VPN provider.
VPNs are already required to turn over a good portion of the data they store to the government at request.
Now, with the Snoopers Charter on the verge of becoming law, VPN providers in the United Kingdom are going to have even less ability to protect the privacy of their companies.
The encryption strength of a VPN says a lot about how well your privacy will be protected. SaferWeb employees 256-bit encryption. They strive to keep their networks optimized to provide their clients the best speed.
SaferWeb promises not to keep usage logs. However, they do store connection logs, according to their privacy policy.
Some information they store will include your IP address, the protocol used, timestamps, etc.
They will even store the telephone conversations that they have with you.
When you use social media, they may store information from third-party networking sites and the credentials used to log into social networking sites, including your name and your email address.
They may also store the information that they are allowed access to on your social media site, depending on the level of security you have in place on the social media site.
They will store information that you provide via surveys, information that they can find publicly, as well as information that you consent to them receiving via third parties.
According to their privacy policy, this information can be used to monitor how well their services are functioning, to improve their services, to improve their marketing, to advertise third-party services, to target prospective customers, and in other ways described in the privacy policy.
SaferWeb will share your information with their partners, third-party vendors, and for legal purposes. They will also share your personal information with members of their corporate family.
If you are concerned about privacy, reading through their privacy policy is enough to make your blood run cold.
Basically, SaferWeb is saying that they will collect a whole host of information about you and will share the information with government officials, advertisers, and others. Anyone who is concerned about their privacy should think twice about using SaferWeb.
How Fast Is SaferWeb VPN?
---
SaferWeb's VPN performance was tested on multiple servers using the PPTP protocol.
The test was conducted using a 10 MB per second connection.
The test focused on servers that had a higher load than others, such as those in Europe and those in the United States.
Emphasis was put on streaming speeds as well as the ability to work with torrents. As seen in the test, the Amsterdam server lost almost 60 percent of its bandwidth.
The results were better in Stockholm and in London. Interestingly, Stockholm is the server specifically designed for downloading torrents.
SaferWeb has no bandwidth or speed caps. For an additional charge, you can gain access to "supercharged locations." These are superfast servers designed for individuals who want to download a lot and who want their downloads to be fast.
Customer Support
---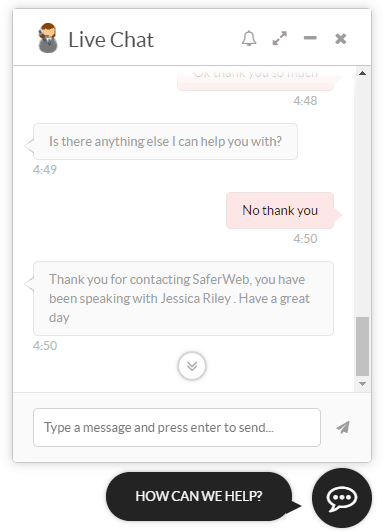 Customer support is essential to having a well-functioning VPN. When a VPN company is able to provide adequate customer support, they show that they care about their customers.
SaferWeb VPN offers stellar customer support. They do so in a variety of ways. They have a 24/7 live chat. They offer technical support. They have a ticketing system. They have a knowledge base. And they have FAQs.
We tested the live chat feature and found it to be very responsive. We were given an almost instant resolution to our problem. The agents who interacted with us were very knowledgeable and were relatively polite.
As with many call centers, it was clear that English was not the first language of the representative interacting with us. However, they had a sufficient command of the language that allowed them to communicate freely and express ideas in a clear and precise way.
Server Locations
---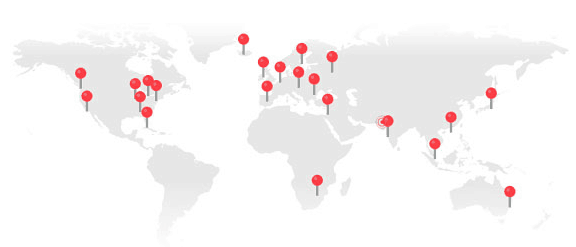 Many VPNs pride themselves on having servers in a large number of locations. SaferWeb is different. Their focus is on having good coverage in areas that are highly sought after by VPN users.
For this reason, SaferWeb has locations in New York, Tokyo, London, Hong Kong, etc.
The service provides approximately 60 servers from around the globe. Subscribers are able to access 30 locations in 24 countries.
SaferWeb VPN offers users an added benefit. For an additional fee, supercharged servers are available. This allows the user to gain access to faster server speeds in certain locations.
These faster speeds are obtained by minimizing the number of users on these servers. As a result, each user has access to more bandwidth.
Pricing
---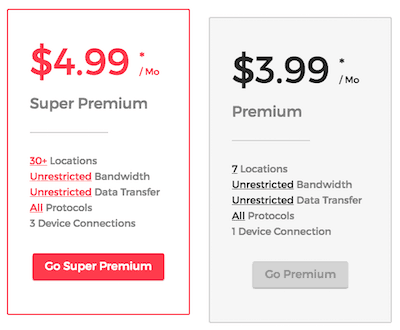 SaferWeb VPN has a very simple pricing scheme.
Their premium service is offered for $3.99 a month. This gives users access to seven locations with unrestricted bandwidth and unrestricted data transfer.
All protocols are available, and users can connect one device per connection.
Their super-premium plan provides access to 30 server locations. Unrestricted bandwidth and data transfer are also provided. With the super-premium package, three device connections can be made at the same time.
SaferWeb VPN offers a 30-day money-back guarantee. To get the guarantee, you would need to cancel your service within the first 30 days of use.
The cancellation must be a written request to the SaferWeb support team. Within 90 days of the written cancellation, you should receive a full refund of all the fees you paid.
The refund was limited to basic services and would not include things like administrative fees, installation fees, or setup fees. If the refund request is not made within the applicable time frame, no refunds are available.
Unfortunately, SaferWeb does not offer any free trial. The only way for you to know whether or not the service is right for you is to purchase one of the plans. Available payment options include credit cards and PayPal. There is no option to use a cryptocurrency such as BitCoin.
The Sign-Up Process
---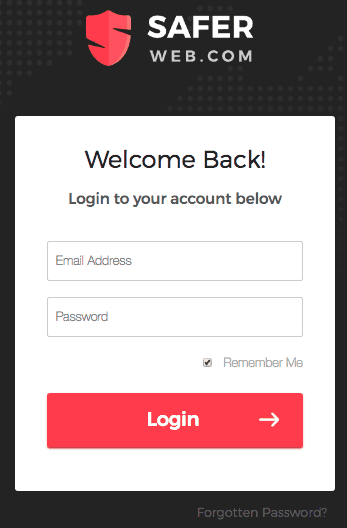 In order to sign up for SaferWeb, you need an email address and name. Customers are asked to create a password in conjunction with their accounts.
Many customers feel frustrated by how adamant SaferWeb is at trying to upsell their service.
After creating an account and paying for the service, you can install the service on your computer.
Once the service is downloaded and you go through the installation process, SaferWeb operates like every other VPN that uses OpenVPN.
The client had two view modes. There is an easy mode and advanced mode.
As the name implies, easy mode is designed for people who are using the VPN for the first time. With just the click of a button, you can connect to the server that is closest to you. Advanced mode allows users to select a server as well as a protocol.
Circumventing Geo Restrictions
---
On their landing page, SaferWeb boasts its ability to circumvent geo-restrictions on streaming content, such as that provided by Netflix.
The ability to watch geo-restricted content is one of the primary reasons why people use VPN services.
In response to this, streaming services like Netflix have become very stringent in their anti-VPN policies.
Finding a VPN that allows one to gain access to Netflix while at the same time maintain high streaming capacity is a challenge.
SaferWeb VPN was able to unblock Netflix as well as other streaming mainstays, such as Hulu and the BBC.
Kill Switch Feature
---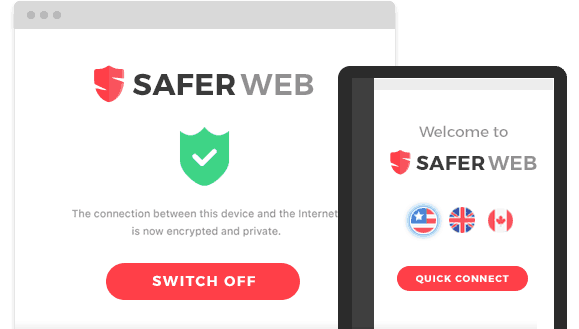 No matter how stellar your VPN is, it will only be able to protect you if it is actually functioning.
With every VPN, there are going to be downtimes.
It might just be a second or two where the VPN service disconnects and reconnects. In those moments when there are connection issues, your real IP location is exposed.
The kill switch feature protects you by hiding your real IP.
SaferWeb VPN comes with a kill switch that protects you and your ID in the event of a connection drop. The kill switch will cut off the Internet connection so that no data can be transmitted until the VPN is connected.
Flexibility
---
All of the best VPNs are flexible. They work on the majority of operating systems on the market, including desktops, mobile devices, and gaming units. SaferWeb was designed to work on virtually any device.
Would We Recommend SaferWeb VPN?
---
Honestly, No. There are a few things that concern us about this company. First, their billing practices are questionable. The introductory price that they offer is not the same price you pay as the months go by.
This company continually tries to upsell their product. Our preference is to work with VPNs that offer all of their services upfront, even if the subscription price is a little bit higher than the competition.
It is better to know the complete cost as opposed to being nickeled and dimed out of your money.
The privacy practices of this company are atrocious. Not only do they collect information, but they also blatantly state that they will use your information for advertising and provide it to third-party services. They are open to giving your information to the government.
What we found especially scary was the information that this VPN collects from people via their social media. If you do not read the fine print, you could find yourself exposed to a number of potential dangers.
SaferWeb was based in the UK. This should be a warning sign for anyone who is concerned about privacy. Far from being a beacon of privacy, the UK is taking constant steps to attack web privacy.
**Update**
We were having a conversation with the customer support for SaferWeb. We're asking for clarification about pricing. In the conversation, it came to light that SaferWeb VPN no longer offers their service.
They did state that they are still offering customer support to existing clients. Even if you were willing to overlook all of the negative aspects of this service, like the speed issues, the login issues, the privacy issues, and the billing questions, SaferWeb VPN is no longer an available option.
A VPN Service That Won't Disappear Tomorrow
---
Do you want a VPN service you can trust to be around for years to come?
We recommend NordVPN.
NordVPN has over 5,000 servers located in 61 different countries around the world. They have a clear no-logging policy and offer the best customer support we have seen.
NordVPN has been in business since 2008. They have built a reputation for putting their customers first.
There are no hidden fees or clauses. You are able to protect up to 6 devices with just one subscription.

This is a top-level VPN.
This Panama-based VPN is often number one on lists of best VPNs. Some of the reasons for this include:
NordVPN offers a 24 /7 live chat
NordVPN allows torrenting
NordVPN plans cost $2.99 a month up to $11.95 a month
NordVPN has special servers set aside to help you get around P2P file-sharing services or torrenting
NordVPN works with dozens of streaming services including Netflix
---
You May Also Like: