Disclosure: Privacy Australia is community-supported. We may earn a commission when you buy a VPN through one of our links. Learn more.
Unblocking Youtube and Youtube Videos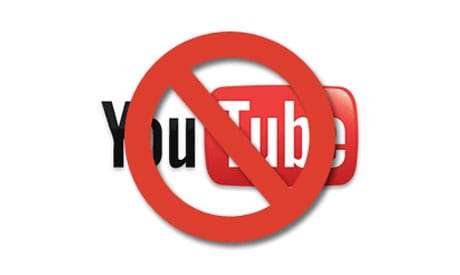 YouTube views number in the billions every single day.
When YouTube first launched in 2005, the idea was to create a location where videos could be shared.
The very first video was uploaded by founder Jawed Karim and was entitled, "Me at the Zoo."
The popularity of this video sharing format grew to the point that just one year later Google acquired the company for $1.65 billion.
By 2010, YouTube views had skyrocketed to over three billion a day. Now, it has reached a point where 300 hours of video are uploaded every single minute.
The content ranges from documentaries to commentaries on movies, fan made films, reviews, and a number of things that are just downright ridiculous. Mainstream media companies also provide content on YouTube.
Unfortunately, this steady stream of content has rubbed some countries the wrong way. Content that insults governments or religious leaders is banned. In the United States certain content may be banned for copyright infringement.
Many companies will block YouTube in the months leading up to elections. Some countries block selected videos, whereas others block YouTube in mass.
Let's take a look at why some countries and institutions have decided to block YouTube. Then, let's look at some ways savvy YouTubers have been unblocking YouTube and YouTube videos.
TLDR
If you're looking for the short answer to this YT dilemma. We recommending checking out Surfshark. This newcomer to the VPN space provides lightning fast speeds and easily unblocks not only Youtube but Netflix but HBO, Hulu, Amazon Prime, and about 12 other outlets. Visit Surfshark or read our review.
Why Authoritarian Countries Block YouTube
---
China has been blocking YouTube off and on for the better part of a decade. Many believe that these blocks represent trepidation on the part of the Chinese government when it comes to its citizens getting unfiltered information about the country and its leaders.
The Chinese Foreign Ministry has countered this argument, saying that it is not scared of the Internet and that it increases the exchange of electronic information.
They feel that the Internet needs to be regulated to stop the spread of harmful information and as a way to protect national security.
It is telling that many of these blocks on YouTube coincide with uncertainty in or around China.
For example, when there were riots in Tibet, YouTube was blocked as videos of these riots started to appear on the video sharing network.
YouTube is not the only site to have suffered because of the Great Firewall of China. A number of sites, like from Facebook and Wikipedia, have also been blocked – or even getting banned outright. In order to monitor what their citizens are looking at online, China uses deep packet inspection.
This is a packet sniffing technology that allows individuals to monitor what is happening in real time on people's networks. It can make it possible for the Chinese government to see if their citizens are unblocking YouTube using VPNs or The Onion Router, TOR to get around geo blocking.
It comes as a shock to no one that North Korea is doing all that it can to prevent its citizens from unblocking YouTube and YouTube videos. This block comes amid bands on social media and pornographic or adult websites.
North Korea is preventing its citizens from having unrestricted YouTube access out of a fear of people posting real-time information about the country to the outside world.
Since North Koreans are unable to unblock YouTube videos, their ability to access Internet information or view information about their country that's been posted elsewhere is limited.
When the block on YouTube was announced, the North Korean government was clear that anyone who tried to unblock YouTube and YouTube videos would be subjected to punishment under North Korean law. Very few details were given, but one can imagine that such punishments would be unpleasant.
Blocking YouTube in the Western World
---
Censoring and blocking YouTube or YouTube videos is not limited to authoritative regimes. Many countries with relatively free governments, like the United States, Great Britain, and Germany, have also blocked YouTube videos.
For example, in the early 2000's, Germany blocked music videos after GEMA, the company responsible for collecting royalties for performers in Germany, requested a one cent per use fee on all videos performed by artists under their protection.
The argument was that YouTube was getting something for nothing at the performer's expense. Of course, savvy individuals were able to get around these blocks and enjoy unrestricted YouTube access.
Geo Restricted Material on YouTube
---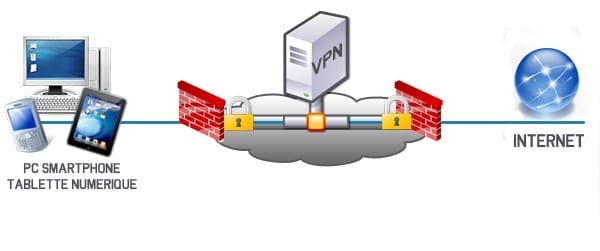 Geo restriction or geo blocking is a way to limit the access of specific content.
Based on the geographic location of the user.
As a result, not all YouTube users have unrestricted YouTube access. You get a better understanding about unblocking YouTube videos when you understand how geo blocking works.
All of your Internet connected devices have an IP address. This IP address is provided by your Internet service provider.
This means that your ISP knows your IP address. On its own, your IP address is not a big thing. However, your ISP can use it to determine which websites you visit and when.
Geo-Block
When YouTube administrators apply geo blocking, they use your IP address to determine your location. This includes the country you are accessing the content from.
If some of YouTube's content is not available in your area as a result of copyright infringement, you will not be able to enjoy the unrestricted YouTube access individuals in other countries might enjoy.
Many people first become interested in unblocking YouTube and YouTube videos when they are traveling abroad. For example, a US resident traveling in Paraguay is not going to have the same access to content as they would in the US as certain programs are geo restricted.
Blocking YouTube in Educational Settings
---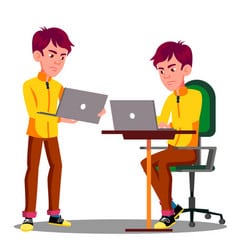 There is a lot of content on YouTube that is helpful in the educational setting.
However, many educators feel that allowing children unrestricted YouTube access while in school exposes them to dangers.
Parents and some schools have complained that their children viewed soft core pornography, obscenities, racist jokes, etc. on YouTube while in school.
Some schools have decided to put filters on their Wi-Fi that allow different groups to access different content on YouTube as opposed to universally blocking it for all groups involved.
While the intent may be good, the end result is usually counterproductive. Many schools encourage their students to use YouTube as a resource when researching projects.
Unfortunately, because of censorship, children are unable to access legitimate educational content on YouTube. There is a continual debate between students and faculty about how restrictive they should truly be regarding student's YouTube use.
Tools That Are Available for Unblocking YouTube
---
We talked a lot about why governments and educational institutions block YouTube. Now, let's talk a little about steps you can take to have unrestricted YouTube access regardless of where you are.
We will look at some of the tools that are available to help you accomplish this and will take a look at how effective each of these tools are.
Bypassing Geo Blocking with a VPN
VPNs, or virtual private networks, are great tools for unblocking YouTube videos.
A VPN is going to make it possible for you to create a secure connection with another network over the Internet.
It then allows you to browse the Internet using that computer's Internet connection. In this process your IP address is replaced with a new IP address from the VPN server that you are connecting to, giving you a completely anonymous browsing experience.
Your IP address could be compared to a ZIP Code. They correlate to a physical location. When you change your IP address, it is essentially the same as changing your location.
Now, unblocking Youtube becomes possible because YouTube sees your physical address as being in a country where access to said content is allowed, and they respond by unblocking YouTube videos (Similar to using a great VPN to unblock Netflix).
1. ExpressVPN – Speed and Anonymity (Full Unblock)
---
Key Features:
Unlimited bandwidth
More than 2,000 servers in 94 countries and 160 cities
No logging policy

Pros
Easy to set up
Excellent platform support
Cons
More expensive than the competition
One of our top picks for unblocking YouTube videos is ExpressVPN. The reason why we like this service is because it's quick, efficient, and reliable. ExpressVPN has one of the largest collections of servers on the planet.
This means that customers are easily able to unblock geo blocked content regardless of where it is blocked from.
Of course, simply unblocking YouTube would be pointless if the VPN slowed the streaming speeds down to the point where you would not be able to enjoy the content. This is not the case with ExpressVPN.
ExpressVPN customers are able to have a seamless connection while using their service.
ExpressVPN has a kill switch. A kill switch prevents IP leaks. This means that your identity is not going to be revealed to hackers or authorities who are looking to restrict your ability to view certain content. ExpressVPN is renowned for having strong privacy protocols.
There are a number of cases where governments have tried to confiscate the information on ExpressVPN servers. Even if they were able to confiscate the servers, because ExpressVPN follows a zero logging policy, there was nothing for them to confiscate that could put customers in peril.
Pricing and Plans
When it comes to pricing, ExpressVPN is not the cheapest VPN service out there. However, its slightly elevated price—just a couple of dollars more each month, is worth it.
A monthly plan will run you about $12 USD. If you purchase it for six months, it will run you around $9 USD. If you purchase it for 12 months, it'll run you $6.99 per month, and you'll actually get three months free.
ExpressVPN is one of the only VPN services that we have tested that has consistently been able to bypass geo blocking restrictions imposed by YouTube, giving you unrestricted YouTube.
2. Surfshark – Cheap and Effective
---
Key Features:
Unlimited bandwidth
Unblocks all streaming services
More than 1700 servers
Cons
Email support can be spotty
It's becoming harder and harder to keep Surfshark off of pretty much all of our lists. As a newcomer, the VPN company had a lot to prove but it's truly making its mark on the industry.
With the ability to get around geo restrictions, the service is also inexpensive. If you're looking to save a little bit of money and are willing to try a newer company, Surfshark should be your choice.
Different people use different VPNs for different reasons. There are a lot of differences in that equation. If you're anything like most people, you're probably trying to save a few dollars.
Surfshark took a look at the VPN industry and decided to offer a solid VPN service without charging an arm and a leg.
Pricing and Plans
A quick glance at their website has shown me an introductory price at $2.49 per month. No other good VPN is offering that price at this point.
Saving a few dollarydoos a month is pointless if you aren't going to receive fast speeds, a secure connection, and solid geo restriction avoidance. Luckily, Surfshark packages all of that into one nice VPN service that will allow anyone to access Youtube whenever they want to.
We highly recommend taking a look at their website from time to time to see what kind of introductory pricing they are offering. It's also worth checking out our full Surfshark review so you can get a better idea of what this new kid on the block is offering.
3. NordVPN – Security and Server Count (Full Unblock)
---
Key Features:
Massive server network of over 4,400 servers
Anti-DDOS servers and specialized Tor servers
Knowledgeable customer support

Pros
Offers Internet security features
User-friendly interface
Cons
Cannot choose server city
NordVPN can stand on its own when it comes to getting around YouTube geo restriction features. NordVPN has been shown time and time again to get around the geo restrictions not only on YouTube but also on Netflix, Amazon Prime, and other services.
They offer a high-speed connection, making it possible to watch geo restricted content without buffering. Like ExpressVPN, NordVPN has stringent policies when it comes to privacy.
They do not store your online information, nor do they sell information about you to others. You know that nothing you do while on YouTube is going to be documented by NordVPN.
Like ExpressVPN, they have servers in a number of locations. NordVPN is adamant about training, and they provide a number of step-by-step tutorials that you can use to show you how to get around geo blocking, whether it's on your phone, your computer, or smart device.
NordVPN is slightly less expensive than ExpressVPN. A month by month plan is going to cost you $11.95. If you subscribe for 12 months, the price goes down to $5.75 per month. If you subscribe for two years, the price drops even further to $3.29 per month.
Unblocking YouTube and YouTube Videos
---
A proxy website is a tool that you can use when unblocking YouTube. It shares a number of features similar to a VPN, but it lacks reliability and security.
Like a VPN, a proxy will filter your traffic through a different server to give the appearance that you are in a different country. This should allow you to get around firewalls and geo blocks.
Unlike VPNs such as ExpressVPN and NordVPN, proxies do not encrypt your data. This means that an ISP, Internet censorship bodies, governments, and others will be able to monitor your data, potentially exposing you to risk.
You can configure a proxy of your own, or you can use a proxy website online. Still, for the time, money, efficiency, and convenience, we recommend going the VPN route.
Use Tor to Unblock YouTube Videos
Tor is a top secure Internet browser. It allows you to access online shared content in an anonymous fashion.
The way that Tor hides your identity is by relaying your Internet traffic through a number of networks.
As a result, ISPs, hackers, or network administrators are unable to track your online activity. Still, Tor does not fully-encrypt your data.
As soon as your data leaves the network, it's visible. Tor was not designed for streaming because of its slow speeds.
If you want to use Tor when unblocking YouTube videos, we recommend that you do so in conjunction with NordVPN, Surfshark, or ExpressVPN. This way, you will ensure that your data is protected, even if Tor is somehow compromised or hacked.
Unblocking YouTube Videos by Modifying Its URL
If you are in an educational environment and you want to get around local network firewalls, try playing around with the URL.
For example, your network administrator may have only blocked the main YouTube URL HTTP://www.YouTube.com. But what if you type HTTPS://www.YouTube.com instead?
Again, this is only going to let you get around the local firewall. If content is censored or geo blocked in your region, your best bet is to use a VPN like NordVPN or ExpressVPN.
FAQs
---
Q: How Do I Disable Restricted Mode on Youtube?
A: The steps for unblocking YouTube videos censored by restricted mode depend on the device you are using. Remember, restricted mode works on a browser or a device level.
You will need to turn it off or on for each browser or device that you use. If your browser has multiple profiles, you will need to enable or disable it for each profile you want to liberate. On a CPU, visit YouTube.com. Then:
Click the Account icon
Click on Restricted Mode
In the dialog box, toggle the Restricted Mode switch to off
Q: How Do I Bypass Age Restriction on YouTube Without Logging In?
A: There are a number of options for accomplishing this. We will focus on the most popular way of unblocking YouTube videos blocked by age restrictions without needing to sign in.
Type the name of the video in the search bar found at the top of the YouTube site and hit enter.
Click on the video's link and you will see the screen showing the "Content Warning" as well as a request to login.
Click on the video's URL in the address bar.
Place your cursor immediately after the "www." in the address bar.
Type the letters NSWF
As an example, https://www.youtube.com/watch?v=LypKrQHWixo would become
https://www. nsfw youtube.com/watch?v=LypKrQHWixo
Q: Can I Disable Restrictions on the YouTube Mobile Application?
A: On Android Device:
Sign into your YouTube account
Tap the Menu icon on the top right
Go to Settings> General
Switch "Restricted Mode" to off
On an Apple Device:
Find the Account icon on the upper right
Select Settings
Select "Restricted Mode Filtering"
Turn "Restricted Mode" on or off
Q: Do ISPs Know the Videos I Watch on YouTube?
A: Unless you are using a VPN like ExpressVPN or NordVPN, your ISP knows everything about you. VPNs are not just tools for unblocking YouTube videos. They are tools to help protect your privacy.
Your ISP has its proprietary set of privacy rules. However, many of them are willing to sell your browsing history to marketers so that they know what things to advertise to you.
Your ISP would not be able to do this if they did not know what pages you visited on YouTube and the types of things that you like or dislike.
Final Thoughts
---
As you can see, there are a number of ways for you to gain access to YouTube if your access is being blocked by firewalls or by geo blocking.
For our money, using one of the two best VPNs, be it Surfshark or NordVPN, is the most effective solution for unblocking YouTube and YouTube videos.
Additionally, VPNs keep your connection private and secure. This means that the network administrator, ISP, or an authoritative government will not be able to monitor the content that you are accessing.
What tools have you used to get around these blocks? Did we miss anything?
We'd love to hear what solutions you've employed that got you unrestricted access to Youtube, so let us know in the comments section below! Also, take a look at our section of frequently asked questions about YouTube and VPNs.
---