Disclosure: Privacy Australia is community-supported. We may earn a commission when you buy a VPN through one of our links.
Learn more.
VPN Unlimited Review – Why It's Actually Very Limited…
The irony of a service with "unlimited" in the title flaunting so many obvious limitations is simply…ironic.
A VPN should be a critical component of almost anyone's online experience. Unfortunately, not all VPN providers are created equal, and some of them don't deliver even a baseline of reliable features. This is the case with VPN Unlimited.
Using the moniker "unlimited" in connection with a VPN service makes it sound like users should be able to do just about anything they want online with total peace of mind. The actual VPN Unlimited experience simply falls short in virtually every respect.
In addition to being ridiculously slow as far as upload and download times are concerned, this service appears to have ongoing security issues, and its lack of a kill switch is troubling.
Read our full review below.
More About VPN Unlimited
---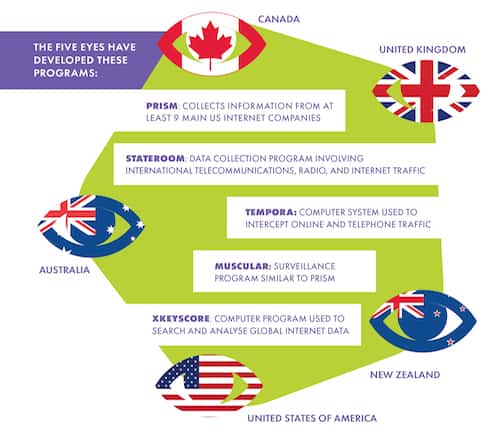 VPN Unlimited is a product of an American company called KeepSolid Inc., and the service was launched in 2013. As is well-known in certain sectors of the online community, the U.S. is a part of the Five Eyes security alliance with partners such as Canada, Australia, the U.K. and New Zealand. Accordingly, the U.S. is not considered to be one of the most favorable countries in which to base a VPN business.
This is because participation in the Five Eyes network makes it possible for other member nations to essentially spy on the citizens of the other consenting countries. This may make it convenient for countries to get around their own laws against spying on their citizens because another country is doing the actual surveillance and then passing the info along.
If you are looking for a VPN, then you are probably placing a premium on security, privacy and anonymity online. Accordingly, a U.S.-based VPN provider may not be your best bet.
A Logging Policy that Falls Short
---
One thing that most users do not want when they use a VPN is anyone keeping track of where they have been and what they have been doing online. An Internet service provider, or ISP, usually keeps copious records of everyone's online traffic. This data can be vulnerable, and if it gets into the wrong hands, it can wreak havoc.
VPNs are supposed to be different. This is why most of the VPN providers state that they have a "no logging" policy. "No logging" means that no one is retaining vital data such as which websites you visit, who you talk to online and what you may do with the time that you spend on the Internet.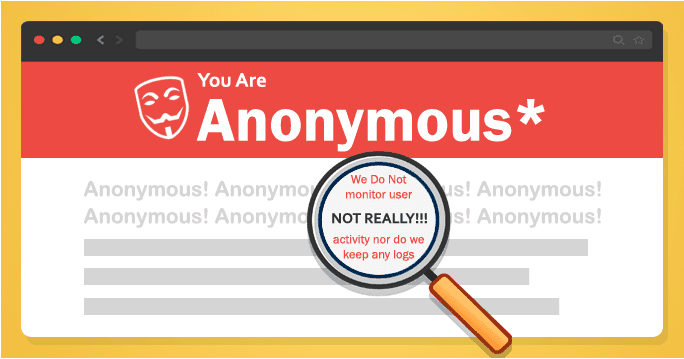 Unfortunately, many of these "no logging" policies aren't as straightforward as the companies would like consumers to believe. VPN Unlimited's logging policy certainly falls into this category.
Some of their logging seems to relate to an attempt to provide better performance for users. For instance, the company monitors the number of people accessing their servers to help with troubleshooting and to keep operations secure. Additionally, they make note of how many clicks users perform while using the VPN software for the purpose of improving the interface. This is not especially troubling, but the rest of their logging policy may be.
Their policy states that the company does not collect and retain user activities while customers are using their VPN. However, the company does maintain records of the date of each session and the total amount of web traffic that takes place during those sessions. The company's policy also states that it encrypts and keeps data about the devices that customers have affiliated with their VPN account because only a certain number of devices can be connected.
VPN Unlimited says that they engage in this type of logging solely to provide "detailed information intended solely for each concrete user." This vaguely stated purpose may raise a red flag for some users, particularly those who only want the best protection when it comes to online anonymity and privacy.
Is VPN Unlimited Secure?
---
Unfortunately, people who rely on VPN Unlimited to offer them online anonymity may be enjoying a false sense of security. Extensive testing of a number of the company's servers showed copious leaks.

Even if a user has all of the security and privacy settings enabled on their system, leaks can still occur. A VPN should prevent these leaks from happening.
However, testing revealed that VPN Unlimited users may be subject to WebRTC, DNS and IPv6 leaks. These leaks are occurring despite the presence of robust encryption.
VPN Unlimited uses AES-256 encryption with Open VPN, which is pretty much the gold standard right now. It is the encryption method of choice for government agencies around the world, so this is a positive thing for VPN Unlimited users. However, those leaks are an ongoing problem.
KeepSolid Wise
---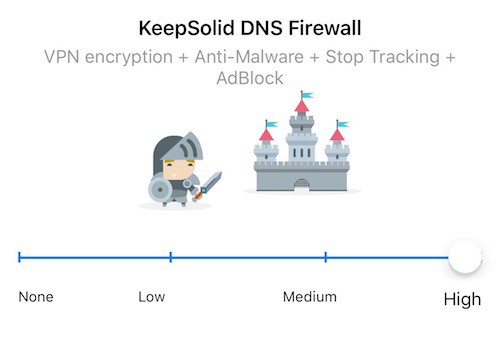 KeepSolid Wise is an extension that customers can add to their VPN service if they need to bypass especially restrictive government protocols. In totalitarian states, it is not unusual for governments to forbid the use of VPNs. When they discover someone who is using one of these services, they may interfere with or prevent the user from accessing the Internet.
KeepSolid Wise is designed to make a VPN connection look like an ordinary connection to anyone who may be monitoring Internet traffic. This extension is only available on Linux, Android, Windows and iOS systems. Mac users cannot take advantage of it for now.
Does VPN Unlimited Have a Kill Switch Feature?
---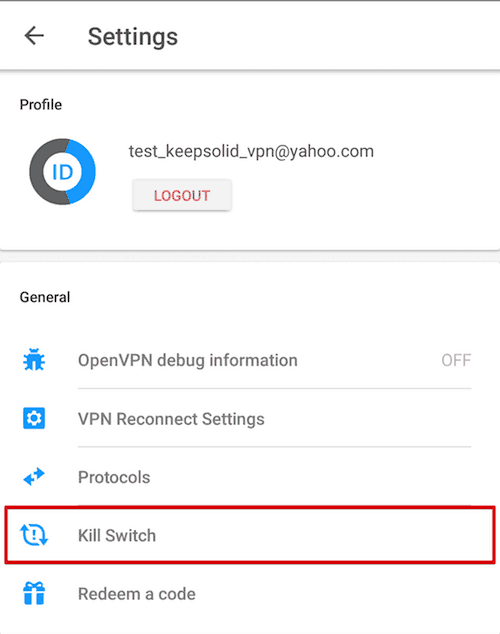 Not so long ago, VPN Unlimited did not offer a kill switch feature. This is important because a kill switch is a failsafe that ensures that users do not unnecessarily expose themselves online. Essentially, if the VPN connection fails or becomes unavailable during a browsing session, that session is automatically discontinued by the kill switch.
Recently, VPN Unlimited addressed this deficit in their service by adding a kill switch feature. This feature seems to only be available on macOS and Android Oreo, so many users who choose this service will find themselves without a failsafe.
This is bad news for anyone who does not have macOS or Android Oreo, but it's not necessarily good news for customers with those systems either. That's because of VPN Unlimited's extreme unreliability.
VPN Unlimited Is Not Reliable
---
Testing revealed that it was rarely easy to actually connect to VPN Unlimited. This seemed to happen regardless of which server testers tried to use. The Windows client appears to be particularly vulnerable to this failure.
Some servers just seem to randomly be unavailable. For instance, it's not too unusual for the status to show "on," yet it was not possible to establish a connection. The system eventually timed out without ever connecting to any server.
Even when users are able to connect, there are multiple reports of the connection being lost on a frustratingly frequent basis. Some customers say that they have to restart their computer multiple times to get reconnected, resulting in some 30 to 45 minutes of time wasted while simply trying to get safely online.
Restrictive Device Policy
---
Like many other VPN providers, VPN Unlimited places restrictions on the number of devices that users may connect to the service. Currently, the company allows each user to connect a maximum of five devices to the VPN.

This doesn't sound like a drawback, until you look more closely at how VPN Unlimited forces you to restrict the devices you use in connection with their service. While other companies place limits on how many devices you can simultaneously connect to their VPN, this company gives each customer five slots, each one of which is assigned to a specific device. If you try to log in with a different device that is not assigned to one of these slots, you won't be able to log in.
You could log in on an authorized device, delete one of the other devices and then add the new device, but this is a great deal of work. The reason for all of this complication becomes transparent when you realize that you can add extra devices to your account for additional monthly fees. Large families or companies that use a VPN may be interested in adding extra devices, but this feature has little obvious utility for most people.
Lack of Speed Is the Real Bad News
---
Whether you're uploading, downloading or just browsing, speed matters, and that is where VPN Unlimited simply fails. It moves like a tortoise. Compared to other VPN providers, this one is not worth it.
A server in Milan, Italy tested at 40 Mbps. That's not great speed, but it seems to be about the best that VPN Unlimited can muster. A server in New York managed just 15 Mbps while downloading. Uploading was far worse with the New York server. This test clocked in at just 7.31 Mbps.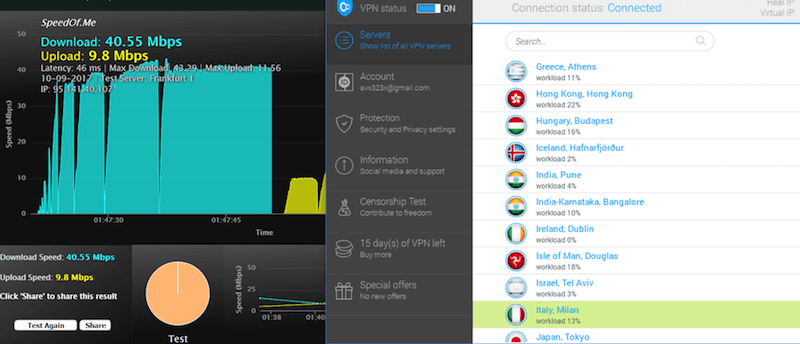 The Hong Kong server was equally unimpressive with downloads at 12.42 Mbps and uploads at 2.92 Mbps. Needless to say, if you are looking for incredibly rapid uploads and downloads, then you would do better to keep seeking the best VPN for your needs.
Is Netflix Available While Using VPN Unlimited?
---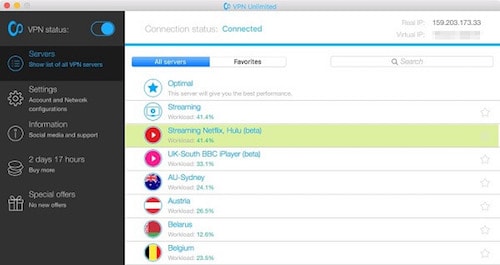 Netflix may or may not be available via VPN Unlimited, depending upon the server chosen by the user. For instance, it appears that the company's servers in the Netherlands and Hampshire in the U.K. block access to Netflix. On the other hand, a server located in the U.S. state of California and another one found in Canada both were able to connect to Netflix.
If Netflix is on your "must" list for a VPN provider, then this may not be the best choice for you.
Can I Use Torrent Sites with VPN Unlimited?
---
BitTorrent and other forms of file sharing are not widely available through VPN Unlimited. The company states in its policies that its main concern is ensuring user privacy as opposed to downloading torrents.
That said, VPN Unlimited does make the use of torrent sites possible with certain servers. These include the server in California in the U.S., Ontario in Canada, and the servers in France, Luxembourg and Romania. Given the service's overall unreliability, those looking to use torrent sites with any regularity will likely be unhappy.
Number of Servers and Locations
---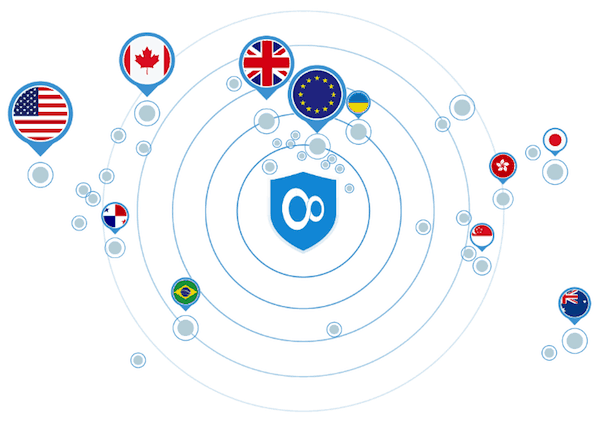 VPN Unlimited features approximately 400 servers in 70 locales. Unlike many other VPN providers, these locations include Africa, Turkey and South America. Other competitors in the market just offer more when it comes to the number of servers and the diversity of locations.
VPN Unlimited's parent company, KeepSolid, is not disclosing how many of its servers are physical servers and how many are virtual servers. This may be a problem for some users who are concerned about the ultimate security of their data. Other VPN providers are far more transparent than VPN Unlimited regarding their use of virtual servers, which can be placed in one location but signal that they are in another. Read more about the best vpns for torrenting here.
VPN Unlimited Customer Support
---
One of the few areas in which VPN unlimited seems to perform well is in customer support. While they do not have a live chat features, they do make it possible to communicate with support staff via email.
Most people seem to receive a relatively efficient response within 20 minutes or half an hour. One potential downside to the customer support department is that it appears to be located in the Ukraine. This may make for some language barriers.
How Much Does VPN Unlimited Cost?
---
Customers who prefer a pay-as-you-go setup will appreciate the $9.99 monthly plan.

One year of service can be paid for in advance at a cost of five dollars per month. A better deal is the three-year plan, which costs $99.99. A "Lifetime" plan is available for about $200, but this is only recommended for those who are certain that VPN Unlimited is right for them.
Should I Choose VPN Unlimited?
---
No, VPN Unlimited is not recommended. If you need a reminder of what you just read, it has a a lot security leaks, unreliable server up-time and slow speed. Save yourself from the "Unlimited" frustration.
In the course of many years, we have reviewed so many VPNs and tested out almost a hundred different VPN providers. At this point, we can say—with absolute certainty—that there's still a good bunch you can choose from, like NordVPN and ExpressVPN. It all depends on what's important to you. If you need a good list to start with, check out the best VPNs for 2019. Just go over the options and you won't be disappointed with what you find.
Add your own review:
We do our best to independently research products to better help our readers make decisions. That being said, we also want to hear your opinions. We accept individual reviews that are informative and non promotional. Please fill the form below and we'll publish your review. Promotional reviews by companies themselves will not be published. Thanks!