Disclosure: Privacy Australia is community-supported. We may earn a commission when you buy a VPN through one of our links. Learn more.
How did the courts know Bankman-Fried used a VPN to 'watch the Super Bowl'?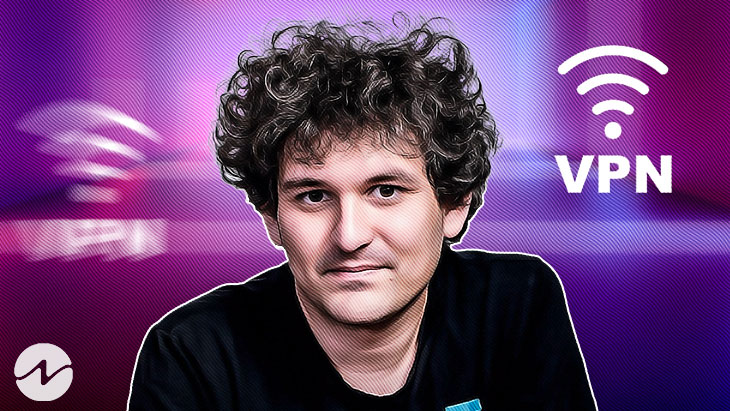 Federal authorities detected Sam Bankman-Fried using a virtual private network (VPN) to browse the internet while under house arrest. However, whatever it was that Bankman-Fried did online using his chosen virtual private network, we have no idea. In truth, no one could crack his VPN…
In December, FTX's developer was accused of several charges of wire fraud, money laundering, conspiracy to defraud the U.S., and violations of campaign finance regulations for his involvement in illicit political contributions.
Recently, while he was under house detention, Sam Bankman-Fried was caught by the law and federal authorities surfing the web over a virtual private network. It still hasn't been cracked.
Claims are that he used it to watch the Super Bowl that he watched the Super Bowl on it.
But really, we have no clue what Bankman-Fried did on his VPN. To put it another way, he was browsing online anonymously.
For VPN researchers, this beggars the question… how was he even detected?
Sam Bankman-Fried used a VPN during Sunday's U.S. Super Bowl 🇺🇸
---
On Sunday, millions of people in the United States watched the Super Bowl to see the Kansas City Chiefs and the Philadelphia Eagles. But FTX co-founder and suspected con guy Sam Bankman-Fried got in trouble for allegedly watching the big game.
After it came to light that the former crypto millionaire had securely browsed using a virtual private network during his pre-trial home confinement at his parents' residence in Palo Alto, California, CNN reported that a federal judge summoned Mr. Bankman-Fried into court on Thursday.
Government prosecutors expressed their worries in a document on Monday, saying that crypto billionaire Mr. Bankman-Fried utilised a VPN while waiting to face his allegations of fraud and conspiracy, to which he has pleaded not guilty.
Prosecutors argued in court filings that a virtual private network may conceal an individual's online footprint by routing their Internet traffic via a server located in another country.
That implies the VPN server provides the information while a user is doing an online activity. That is to say, neither the ISP nor any other parties (including the government) can monitor the user's online activities, including the websites they visit and the information they send and receive.
Furthermore, they said that using a virtual private network to connect to the dark web is safer and more discreet.
Mr. Bankman-lawyers Fried's reacted on Tuesday, saying their client had utilised the VPN on January 29 and February 12 to watch the NFL playoffs and Super Bowl.
The lawyers responded to the government's letter by saying that the client's VPN usage did not raise any of the issues the government had mentioned. However, the defence is willing to adopt a fair bail condition that allays any worries the Government or the Court may have concerning the use of a VPN in order to address the situation, as the Government has noted.
In the meanwhile, they said their client will not be making further use of a virtual private network.
Both the court and Mr. Bankman-attorneys Fried's have expressed a desire to meet and talk about the VPN provision of Mr. Bankman-bail Fried's terms.
Judge Lewis Kaplan had already voiced worry regarding Mr. Bankman-texts Fried's to a former colleague, saying that the conversations prompted doubts as to whether the crypto executive was attempting to make the colleague "sing out of the same hymn book" (guide: top online privacy tools).
How Sam Bankfried-Fried's VPN was detected: Gmail government surveillance
---
Sassoon said that the authorities only found out about the VPN usage because of a "pen register" on his Gmail account, which logs the IP addresses a user visits but not the content of the websites themselves.
Second, a virtual private network (VPN) may make it seem like the user is connecting from another place, allowing them to access content from any area or nation they want. Consequently, it may be used to access websites that would normally be blocked in the United States.
It is well-known that some people use virtual private networks to circumvent IP blocks placed on international bitcoin exchanges by restricting access to users from the United States.
Virtual private networks provide untraceable data transfers and are "a more secure and stealthy technique of accessing the dark web".
What cybercriminals can do with a VPN…
---
Bankman-Fried might use a VPN to access bitcoin wallets that the government doesn't know about, shift funds in them via mixing services, and purchase just about anything on darknet marketplaces, but AUSA Sassoon didn't specify how this would be done.
And, of course, it would provide Bankman-Fried access to the secure and private comms platforms he has pledged not to use throughout the trial.
The court heard that Bankman-Fried, while still residing in The Bahamas, purchased an NFL Game Pass and watched the AFC and NFC Championship games as well as the Super Bowl.
Judge Kaplan has banned Bankman-Fried from using a virtual private network until the revised bail arrangement is finalised.
What is a Pen Register?
---
Trap and trace devices record the identifying numbers of incoming calls, while pen registers record the numbers dialled on outbound calls.
In many cases, police enforcement will utilise this more sophisticated version of a traditional call log to investigate suspicious activity. A pen register can record which phone numbers or email addresses were contacted, but it cannot record any of the actual data carried by the signals themselves.
A 'pen register' is an outdated term. It's a holdover from the days of pulse dialling, before touch-tone telephones took over, and how the digits of a phone number were recorded.
A pen register is a piece of electronic equipment that records the technical details of the outgoing phone and Internet calls.
Phone numbers phoned, call durations, and email sender and recipient details are all examples of non-content information.
What do trap and trace monitoring include?
As said above, it's a monitoring tool that logs the phone numbers or network addresses of senders of electronic communications to a specific recipient but not the contents of those communications.
Who is Sam Bankman-Fried?
The creator of FTX was indicted on several counts of wire fraud, money laundering, conspiracy to defraud the United States, and breaches of campaign finance rules in December for his role in illegal political donations. There are allegations that the crypto magnate moved money from FTX clients to his hedge fund, Alameda Research.
What is Sam Bankman-Fried's background?
He was born in California on March 6, 1992 to two professors at Stanford Law School. His family has a long tradition of academic achievement. Bankman-Fried earned his bachelor's degree in physics and mathematics from MIT. He interned at the New York City-based proprietary trading business Jane Street Capital in the summer of 2013, and after graduation, he was hired full-time.
Are VPNs legal in Australia?
Yes. We've covered the legality of VPNs before. See that link to learn the best ways of using virtual private networks to boost your online freedom without breaking any laws. (Also, to prevent you from breaking laws!)
Takeaway
---
Former FTX CEO Sam Bankman-Fried angered prosecutors by connecting to a VPN a little over two weeks after being banned from texting applications that encrypt or erase communications permanently while he awaits trial.
The reason he was detected was allegedly through pen registers used in his Gmail account, which is a form of court-ordered surveillance.
Assistant U.S. Attorney Danielle Sassoon wrote to Judge Lewis Kaplan that the defendant's use of a virtual private network "raises multiple potential problems". A virtual private network is an encrypted network that shields users' online activity from prying eyes, including the government.
Bankman-Fried is being charged with eight charges, including wire and securities fraud, for his role in the demise of the FTX exchange and the subsequent failure of around one hundred affiliated businesses.
As the court's interim restriction on using encrypted or ephemeral messaging platforms was in effect, the announcement came while prosecutors and Bankman-lawyers Fried's were still hammering out the specifics of the bail condition adjustments.
On January 15, Bankman-Fried contacted a key witness in his case through a Signal account (2023 Guide: 6 Most Secure Messaging Apps) that was programmed to erase conversations after 30 days. He also suggested to FTX US general counsel Ryne Miller that they "vet things with one other" in an effort to repair their relationship.
On January 1st, prosecutors petitioned Federal District Judge Lewis Kaplan to change the conditions of his bail to prohibit such devices, claiming that their usage constituted at least possible witness tampering.
---