Disclosure: Privacy Australia is community-supported. We may earn a commission when you buy a VPN through one of our links. Learn more.
Best Australian Shares to Watch in 2023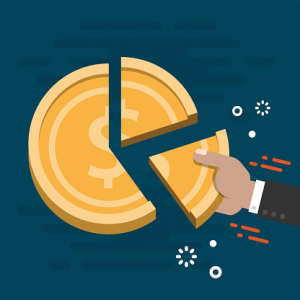 Below, we have written in detail the best growth stocks you should look into buying. Most of the stocks outlined have great potential and are some of the best shares that Australia has to offer.
Besides the best ones to invest in now, we have also covered some of the ones you can keep an eye on, but shouldn't necessarily invest in right now.
They have the potential to rise and have better value but are still having some issues that make them a little less ideal to invest in currently.
If you're having trouble knowing which stocks to invest in this year, this guide should help you. Taking the sound advice in this article will make sure you are making clear investment choices that can greatly benefit you in the future.
Table of Contents:
Best Australian Shares to Watch in 2023
---
1. Airtasker Ltd
---
Airtasker is still a relatively new company that is worth investing in now since shares are still low-priced. It's an online job platform that divides market participants. You can think of it as an online job platform that is similar to Yellow Pages. It connects customers to contractors that might need their skills.

Right now, it's considered to be the number-one choice for shares in Australia. One of the reasons it's a stop choice is because it has fixed costs and is capital-light.
One thing to watch out for though is that it seems to be having more of an outflow than growth at the present time. It should be generating more cash. While it has fallen slightly, it's still considered to be one of the top shares to watch in 2023.
2. Tabcorp Holdings
---
Tabcorp has seen some hard days in the past. They are often facing tough competition, especially from other companies like Sportbet. They have also been affected by various pandemic restrictions, which have made some of their shares and prices drop.
However, they are planning to demerge their lotteries division before the end of 2022. This will completely change their share price and the face of their company.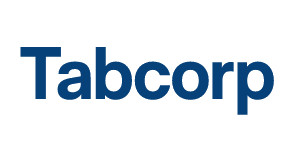 It also means the company will be completely changing because lotteries are different from their gambling sector. It also means they are facing less competition.
The switch to lotteries will make the company more digital and it will also make it more capital-light. Tabcorp is definitely a share to look out for in 2023 and the upcoming years.
3. Commonwealth Bank of Australia
---
All four of the largest banks in Australia had an increase of about 20% per share before dividends. Commonwealth Bank of Australia led the massive changes. Their cash profit increased an average of 19.8% to $8.6 billion.
However, they did not make all these changes on their own. They received many different unwinding loan provisions in the previous year which allowed them to increase their accounting profits.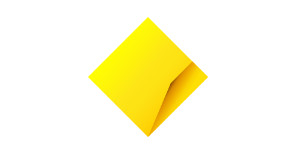 Without these loan provisions taking place in 2022 and the years to come, the Commonwealth Bank of Australia (CBA) might have a tough year because it cannot fully recover. Keep an eye on them whether you have already invested or are planning to invest.
4. News Corporation Class B Voting CDI
---
This is definitely a top share to watch because of the many changes that are coming up. There are many big names that own parts of this company including Johnson & Johnson and General Electric. Most of the big-name shareholders are planning to split their divisions because they want to increase focus and change shareholders' values.

The company has been closely watched by investors in recent years because they tend to trade with discount values since they have difficulty correctly valuing their divisions. While they have yet to truly break up the company for different shareholders, many people expect them to take their big leap before the end of 2022.
The remaining divisions of New Corp are about 5x EBITDA. This means there are plenty of opportunities for more shareholders to invest as there is a lot of value still to be taken hold of.
5. Magellan Financial Group
---
This company had some tough times in 2021 but they have been able to convince many of their clients to stick with them. They have also started ways to fund some of their larger external investments including Airlie and Barrenjoey.
They had many different underperformance issues in 2021 though, and their largest customer ended up pulling their investment before Christmas last year.

Since the largest asset to Magellan Financial Group is its human capital, the real outlook of the company will depend on things like if its analysts and portfolio managers choose to stick around or not.
6. Iluka Resources
---
This is an Australian mineral sand producer that will soon open one of the only integrated rare earth processing plants. The mineral sands are their main product and are used in things all over Australia including refractories, ceramics, and pigment manufacturing. The rare earth segment will also do even more by being able to make high-performance magnets.

This processing plant could also make many different electric products including batteries, turbines, and even cars. Iluka has assets all over the world, including in Sierra Leone and South Africa. Their main headquarters are in Australia.
They currently have three more assets under development in Australia. It's easy to see that the company is growing and will continue to do so.
7. Pepper Money
---
This is another one of the best up-and-coming companies. Many people like to invest with Pepper Money because they are an option for nonbank financing, which has become more popular amongst people who need lending but do not want to go through a traditional bank.

Most investors and analysts agree that Pepper Money has amazing growth and a high value in the PPM share forecast. Even though the market has seen a lot of troubles in the last year, this company has been able to stay solid and has not had as many corrections as other financing companies.
Pepper Money has also already started showing profits, including a high 6+% dividend yield. They are much more profitable than some of their financial business peers.
8. Mineral Resources
---
Mineral Resources is one of the largest Australian mining companies. They have a huge market presence in several different industries including mining services as well infrastructure. They also produce many different commodities like iron ore and lithium.

Since mining services have been on the rise for the past couple of years, this company has had excellent business opportunities. Unfortunately, the commodities side of their business suffered some from the correction in ore prices which was then in the latter half of 2021.
Since they operate with three major divisions, it's easy for them to keep their profits up even if one of the divisions happens to fall. Their main divisions include:
Mining services where they contract services for mines that are owned by other companies
Commodities where the company is either an owner, producer, or processor of things like iron ore and lithium products
Energy resources where the natural gas division of the company provides energy to their own production sites where the energy is more emission-free and stable.
9. Xero
---
Almost everyone in Australia knows of the Xero. It's one of the largest and most successful tech companies in the country. It used to just be a Software as a Service company but they have now grown into one of the biggest tech companies around.
With their large profits and success growing into a big company, you can be sure investing in them will give you success.
They have had consistent growth in the past few years even though it has been more gradual than some of the other companies you might be thinking of investing in.
The company has had some corrections, with a few being recent, but they are nothing to worry about since the company recovered quickly and has already seen growth since then. This company can be an attractive investment for many people.
The pandemic also helped Xero rather than hurt them, which is different from many of the other companies. This is partly due to the company benefitting from digitization.
10. Pilbara Minerals
---
This is another huge company in Australia and they are part of the pure lithium mining processes. They also recently acquired Altura Mining for $175M. This has brought their company to the forefront of people's minds. The acquisition is great for both the company and the investors.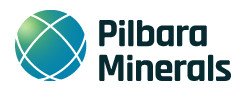 Since the two companies are related right next to each other, it's easy for the two companies to integrate and start working seamlessly together.
The stock is also important because it has been one of the leading companies in the decarbonization trend that has been happening in Australia and other parts of the world.
11. Domino's Pizza Enterprises
---
The shares at Domino's are down pretty low right now. They are currently only $51 per piece. However, this pizza chain is well known all over the world and has a strong brand name that everyone recognizes. They are currently investing in a number of different technologies, which should grow the company more than ever before.

With all these new technology investments, the company should be able to more than double its network and existing markets before the end of the year 2022.
The best opportunity to invest is now, before the technology grows the company and the shares' prices soar. Since the brand name is so well known, people will be ready to invest in these shares.
If the opportunity rises, there is also the chance that this company can fund discounted acquisitions.
12. Webjet
---
Webjet like many other companies has suffered during the pandemic and their prices have fallen to $5 a piece. Webjet is an online travel agent company, so most of the companies in this sector have seen their shares drop enormously.
Since the cost of living has grown lately, most people are still not taking vacations even though many of the travel lockdowns have been lifted.
Many people expect Webjet to start picking back up though and start making more profits in the near future. The time to invest in these shares is now as the prices will soar once the travel industry has really begun to pick back up.
The analysts at Goldman Sachs have given Webjet a price target of $6.90 and are encouraging people to invest now as they see this company gaining massive profits in the future.
13. CQG Partners
---
This company launched at $2 a share but they are currently down to $1.45 a share. They had one of the largest public launch offerings ever back in 2021 raising more than $1.2 billion on their initial $5.9 billion market cap. They currently have over $86 billion of assets under management.

Most people are willing to invest in this company because they believe they will get their money back plus some once the company grows.
They also have many different investment approaches, including something called Forward Looking Value. It does not have the traditional constraints when it comes to investments, and advertises that its approach can make your money go further over longer timeframes.
14. Judo Capital Holdings
---
The holdings in Judo are currently down 51%. Since interest rates are rising though, Judo expects to see a huge increase in profitability coming soon. Of course, there are still concerns over the recession that could possibly be coming. So, many people are unsure of investing in this company, considering that their money might not be wisely invested.

Judo has some big differences compared to other banks in Australia, though. They are currently considered niche banks because they are meant specifically for small and medium businesses. This makes it worth investing in because it is a different client market than the other large banks in Australia.
15. Altium
---
The shares in Altium have gone down over the last year by about 25%. They are now only $33 a share. This company provides PC software to engineers who want to design printed circuit boards or PCBs. The management at Altium is pretty confident that their business is going to see its own growth in the next year.

Most of the management members are so confident that they rejected a buyout bid from Autodesk that would have been $38.50 per share. They turned down the buyout, saying that the offer undervalued their company and they are not willing to take it.
Some think this was a poor decision, while others think it was one of the best choices they could have made.
Part of the reason they rejected the offer is that they have several huge name clients including Tesla, Amazon, Apple, SpaceX, NASA, Alphabet, and Microsoft. In the year 2022, they saw revenue rise by about 23% and a net profit that rose a whopping 57%.
16. Block
---
In the early part of this year, Block saw its shares drop by about 52% to just $84. The CEO does not seem to be concerned though, as he stated that they are going to be one of the "most important listings on the ASX since BHP in 1885."
Block is a type of payment company that has seen a sharp increase in revenue and business. They are still much smaller than other payment companies though, especially when comparing them to Visa and Mastercard.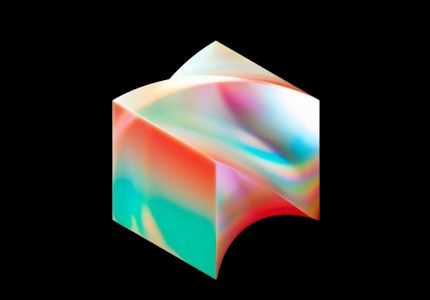 They acquired over $29 billion, though. This huge number really shows their growth potential and their ability to take on even some of the world's largest competitors.
17. Clarity Pharmaceuticals
---
In 2021, Clarity was the largest biotech IPO in Australia. If you're a seasoned investor though, you know that pharmaceutical growth stocks can be very risky. Clarity has currently been dropping down by about 42% in the last year to $0.64. The main growth factor when it comes to this company is that they are banking on their clinical trials for a new SAR technology platform that can use copper 64 and copper 67 to diagnose and treat serious diseases. They even boast they may be able to treat certain types of cancers.

If their clinical trials are successful, they could be one of the strongest growth shares to buy this year. As a small company, though that has not started clinical trials, investors might want to do their research before putting in money.
It can be a risky company, since a failing trial means the company basically tanks. It could have large rewards though if the trials show progress and success.
How to Find the Best Growth Stocks to Buy 🛒️
---
Knowing which stocks to buy, especially as a new investor can be difficult and overwhelming. There are several things you need to keep in mind before buying stocks including the quality and the quantity of the assets. Do some research on the company and see what its assets are. You should also see how many assets they have and what they are worth.
Looking at the mover advantage and the technology is also important. It's also worth taking a look at the permits for their inventions to make sure everything is in order before you start investing money into them.
While you might think the most important things to look at are revenue and profit, these things are actually less important than the assets and the technology.
Of course, you still want to get stocks that are growing and that are financially sound. You should also look towards the future before investing. If the stock is performing well, make sure it can grow and do better in the future. If the stock is falling, you can also see if it has the potential to pick back up and become better in the future.
Keep in mind though that when valuing companies, there are always going to be some errors. There is no way to completely and accurately value companies especially only based on qualitative factors.
High-growth stocks tend to be the riskiest because they have a small cap. Accessing these stocks also is more speculative.
You'll find that the hardest part of investing and deciding on stocks though is the ability to be able to look at all the information you have and process it correctly. You need to be a good judge of information and be able to look at all the information without making too quick of a decision.
Ultimately, you need to be able to trust your gut and also research good information before making a choice on whether you want to invest in a certain stock or not.
If you are not sure which stocks to invest in, this is where articles like this come into good hands. We can make the choice easier for you by giving you all the information you need so you don't need to spend hours upon hours on the internet researching which stocks you want to get into.
What Makes Australian Shares Special Right Now? 🔎️
---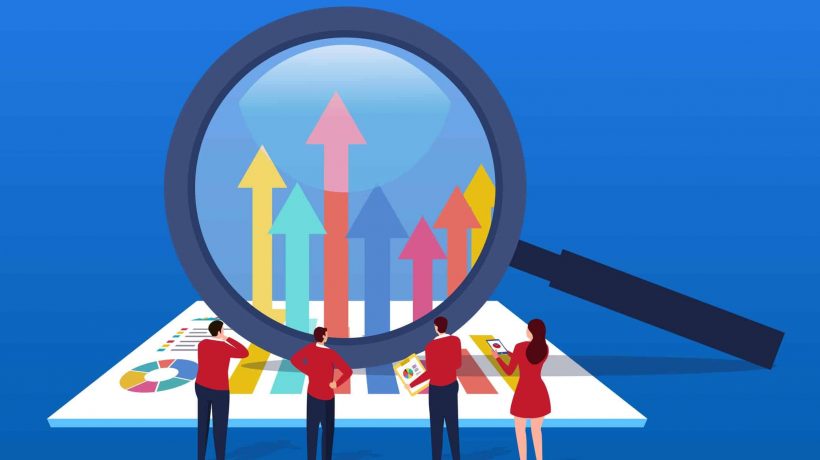 Many Australian investors are able to pick stocks from all across the world. Most investors look to the US or to Europe to find stocks to buy. Some of the stocks in the US are known to have higher returns so people think they will get more for their money if they invest in some of these. The US also has a larger marketplace than Australia.
However, there are many things changing in the investment and stock environment right now that are making Australian markets a better choice for many. The Reserve Bank of Australia is part of this because they are currently fighting lower inflation more so than other banks in the US, UK, and EU. This means the banks of Australia might be able to keep their interest rates lower for longer than some of the banks in other countries.
With lower interest rates comes better buying terms and a more positive interest relationship for buyers.
In other markets, the growth stocks' share prices plus the overall financial performance will see an acceleration that is much faster than normal. This means many of the stock companies will be borrowing for cheap. This in turn will show a monetary policy that is not as highly regulated. To investors, this is a horrible combination.
These factors and hard times will hit the Australian market much harder than other markets so while other markets are crashing, the one in Australia will somehow manage to stay afloat. This doesn't mean investing in Australian shares is risk-free though. As with any investment in any stock, there is always a risk.
There is also no guarantee that the Australian shares will perform better than the international ones, although it looks like they will with their current status. During most of 2022, Australian shares have not had a good outlook, but everything is quickly changing.
What Are Growth Shares in the Australian Market? 📊️
---
Growth stocks are shares that are most likely going to grow much faster than the average growth of shares in similar companies or sectors.
When companies are using growth shares, all the profits that are generated are not paid out in dividends. Instead, they are put back into the company to help it grow even more. This means investors might be able to make a profit on capital gains in the short term.
Dividend income is also more of a potential since the company has grown much faster than normal and will be expected to have more shares that will keep growing.
Usually, you will find the best growth stocks as part of a very specific niche rather than being shares in broad sectors or companies. This means they have a high price-to-earnings ratio. When the stocks are not at a low price, investors are paying much more than normal because the future growth is expected to be much higher than your average stock.
Many of the most popular growth stocks right now in Australia are patents or technologies. This also gives the companies a more specific sector since they are creating unique technologies that have not yet been seen in other sectors throughout the current market.
However, this can also make the growth shares more expensive because such specific niches usually have very loyal customers that are ready to jump on new shares and new parts of the company.
Another thing to know about growth stocks is that they are not all small caps. They also do not always have solo domestic business in Australia. Larger companies can still have growth stocks depending on how many market shares are still available once the loyal customers have bought the shares they want in the company.
Are Australian Growth Stocks High Risk? 👀️
---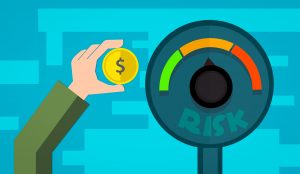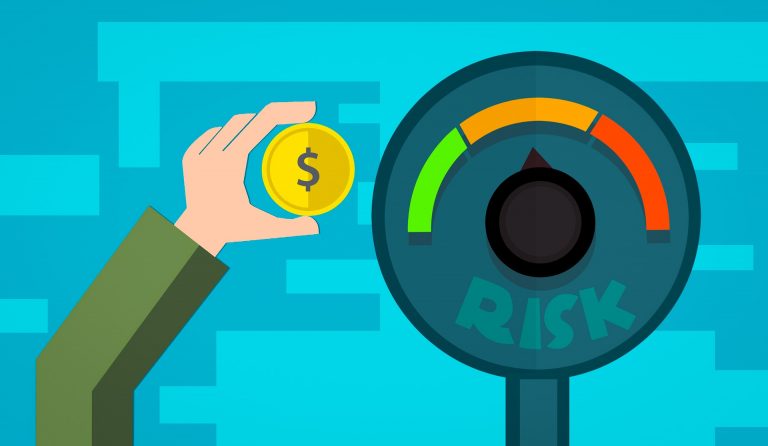 Before investing in any growth stocks on the Australian market, or any market for that matter, you need to know the risk-reward ratio. This is when investors will look at the overall market and determine if there will be negative capital growth or if there will be rewards that come from income investing.
One example is the concept of penny stock investing. It's usually considered very high risk. It has the potential though to have even better rewards and very high returns. You need to be willing to take the risk though.
Income stock investing on the other hand, especially for blue chip companies for dividends is very low risk. Returns can take years though to become high or meaningful. So, you are taking very low risks but you will not really be getting anything in return if the stock does not end up having good growth.
Growth stocks are in between low risk and high risk which is one of the main reasons many people gravitate toward these kinds of stocks. One of the best things you can do for your portfolio is to invest in many different growth stocks. This will make sure you have some cushion should one fail.
In the current market, it makes sense to buy many different shares since there is always a chance of losing capital. If one of your shares happens to drop, you will have the chance of earning capital through many other different companies which can pad your portfolio and your wallet.
Even when done right though, there is always a risk with investing that you need to keep in mind. For example, Tesla is seen as the leading market person in automobile production so many people are investing in them. You never know when there could be competition though that pop up in the market that could take some of the market shares away from Tesla.
Although there is no such threat as of right now, you never know when this could happen. This is just one example of how investors always need to be aware of the risk involved when it comes to taking part in buying shares.
Biotech companies are also a big part of the growth stocks. Most of these companies take their shares in a specific drug or treatment they have created. If the drug happens to fail in the clinical trial phases or if the shares collapse, you risk losing the money you have invested in this growth share.
For the most part, though, growth shares have a limited amount of risk especially compared to penny stocks. As long as you spread your investments around and have a diverse portfolio, you will never be at risk of losing all the money you invest.
Final Thoughts ➡️
---
Whether you are a new investor or looking to buy shares for the first time, choosing one from this list can make your portfolio more diverse and give you the information you need before investing.
Make sure to always do your own research as things change quickly. You might also want to consider buying a few shares from different companies rather than putting all your money in the same place. This will ensure you don't lose money and that your portfolio shows a wide range of investments.
---
You Might Also Like: