Disclosure: Privacy Australia is community-supported. We may earn a commission when you buy a VPN through one of our links. Learn more.
How to Buy Shares Online in Australia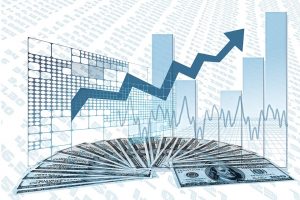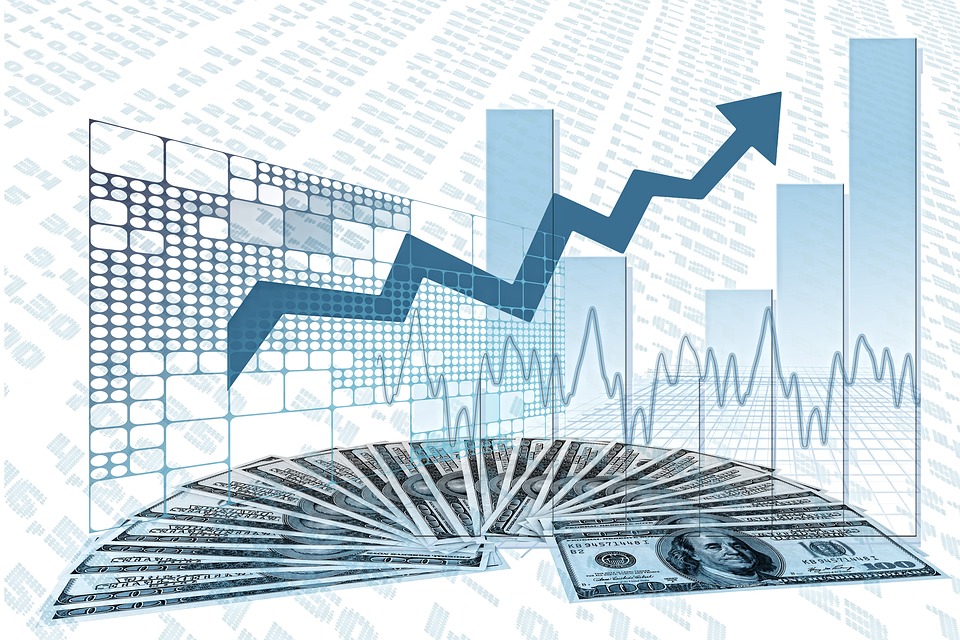 If you're not yet part of the stock market, now is a great time to get in. From long-term investments that will grow your money over time to short-term shares that will make you a quick buck or two, the stock market is full of opportunities.
Still, one of the main reasons why personal investors miss out on all the fun is the uncertainty, not sure how exactly to get started.
What if we told you that you could learn how to buy shares in just 5 easy steps? Well, you can, and we're here to show you how.
Table of Contents:
Before you Buy Shares
---
Before we get to how to buy shares, we'd like to start off with a few things that you should consider before you buy shares. Once you find a company that you think is worth investing in, check out a few key things, including:
Doing your homework on a company and finding each of these out will help you choose the best companies that have the most promising structure for you to reach your investing goals.
Plus, you can rest assured that your privacy is safe and protected. So, now that you know what to check for when searching for shares, let's get to how to buy them.
How to Buy Shares in 5 Steps
---
If you've avoided investing because you think it's complicated, you're not alone. Many of those interested in investing hold off because they're unsure where to start, which is why we want to walk you through.
So, here are 5 steps to buying your first shares, finally getting in on all the action.
Step 1: Select your Broker
Nowadays, buying stock is much easier than it used to be. You can create an account online and start buying and trading in little to no time at all, even skipping real brokers and choosing auto-traders. Before connecting for the first time, try a VPN to keep your info safe while you surf the web. A few of our favorites for first-timers include:
Once you select a broker, you need to open an account. Simply fill out the required information, confirm your identity, then add some funds, so you can start trading. Remember, there are still four more steps, so don't jump in too fast!
Step 2: Do Your Homework
Though you might already have a company in mind, it's recommended to do some digging first before investing. Think about companies that you shop and do business with, looking to them before you branch out and find other companies.
While you can search for companies that are doing big things and making people money, don't forget to take things slow and make your first investment simple. Invest in a company because you stand behind them and not just for the profits, and you'll likely do better.
Step 3: Budget and Buy
The stock market is filled with shares of all prices, coming from companies of all sizes and structures. You don't have to break the bank and invest your life's savings to start investing, instead of creating a budget that you can handle.
Once you know how much you want to invest, start looking at the companies you've selected and see which ones fit your budget and financial goals. Then, structure your buying among the company or companies you'd like to buy shares with.
Most stocks come with tools that will help you figure out a dollar to share conversions, which could clear up doubts about how much you're really buying for your budget.
How Much Do You Need to Invest?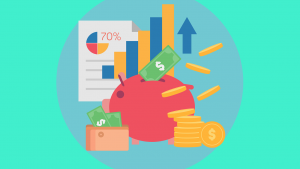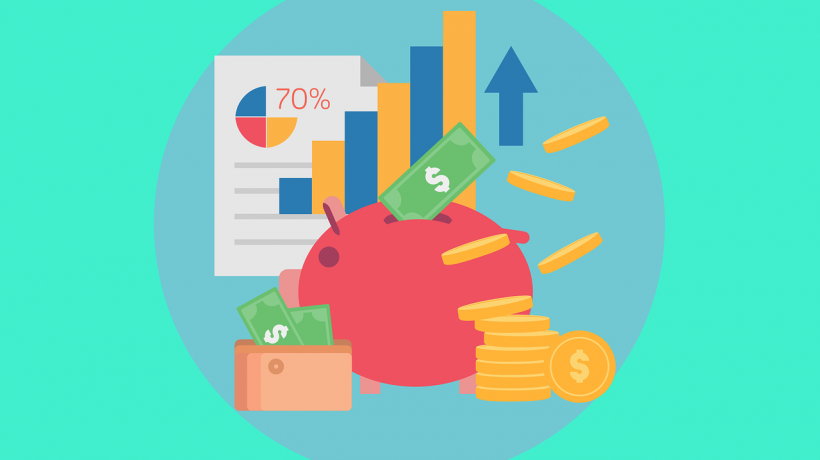 One thing that too many investors think is that they have to spend a lot of money to invest. The truth is, there is no set amount you have to invest, especially when there are so many options to start investing.
You can start in some online brokerage accounts for as little as $1. You can even invest $10, $100, and even $500, watching as your investment grows over time.
The last thing you want to do is miss out on the benefits of investing because you think you need thousands, taking what you have and making it work for you in the best way possible. It's "good habits" that are key to investing well and developing wealth.
Step 4: Select your Stock Order Type
This one might take some getting used to but, the basics are all you need to know for now. A few terms to help get you along in choosing your stock order include:
Ask – (Buyers) Price sellers want for shares
Bid – (Sellers) Price buyers willing to pay for shares
Spread – Difference between the highest bid and lowers ask
Market Order – Request to buy ASAP at the best price available
Stop-Loss – The lowest price shares can reach before selling
All of these terms are the foundation of investing 101, allowing you to do just about anything when dealing with your stock. You can buy, sell, trade, and prevent your shares from dipping below a certain price to prevent detrimental losses.
While there are more complicated terms out there, these are the best ones to start, keeping things simple until you get your feet wet. Then, you can start getting into more complicated investing, perhaps walking away with much more than what you came with.
Step 5: Go for Optimization
While buying shares in one company is okay, it's not the most aggressive money-making option. Additionally, it's also not good to keep all of your money tied up in one place. The market fluctuates and so should your investments, which is why you should optimize your portfolio.
This is not something you need to do immediately but, over time, you should take steps to add more companies and shares to your portfolio, making the money you invested work like a well-oiled machine.
Stocks for Beginners you Don't Want to Miss out On
---
Now that you know how to buy shares and make a rocking portfolio that increases your profits, there isn't much else holding you back from jumping in and getting started. It's simple, fast, and you can have your money invested in your first stock in little to no time at all.
Before you go, we've gathered up some of the most promising stocks out there, perfect for newcomers to the world of investing. Be sure to give these a look and see if any fit your budget and financial investing goals.
ZipCo (ZIP)
ZipCo is rumored to be a top contender for the modern payment method, Square. Throughout the years, Square has bought up a few big names, and is looking into ZipCo as their next acquisition. At the moment, shares are lower than average, making it a good time to buy and hold onto shares before the big news drops.
Mineral Resources (MIN)
Mineral Resources have had a solid company profile for years, carefully making moves that make their shareholders profit. Their recent dealings with Iron Ore lead them to buy out Red Hill's Iron interest, taking a whopping 40%. The stock is steady but, is sure to climb and push shares to well over the $90.00 mark when all is said and done.
BetaShares NASDAQ 100 ETF (ASX: NDQ)
ASX doesn't have direct access to some of the largest tech companies but, there are ways around that. Investing in exchange-traded funds (ETFs) is a way to get in on the action indirectly. BetaShares ETF has a much lower management fee than other Australian fund managers out there and is said to be a top performer in the market from here on out.
MFF Capital Investments (ASX: MFF)
As a capital investment, this group is led by Chris Mackay, an effective leader of capital funds. He knows his stuff and has invested in several profitable businesses that have made him highly profitable. Two of the largest holdings in this fund are none other than giants Visa and Mastercard, which are always strong performers in the market.
Now's the Time
---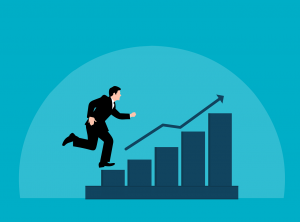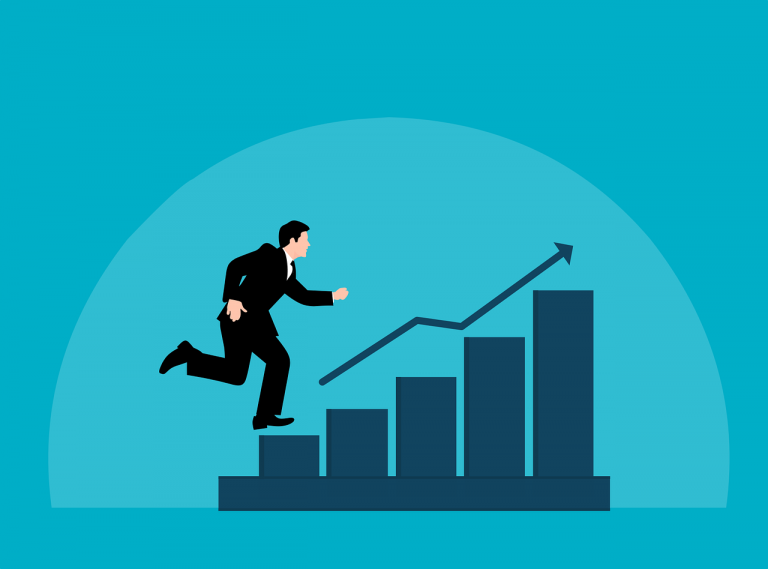 While there is never a time that's best for getting into the stock market, buying shares with stable companies is always a great option.
Instead of leaving your money there to just hang out in a savings account, the market helps your money work for you, earning you profit the higher your shares climb.
While there is always a risk with investing, that's not enough of a reason to miss out on all the good stuff. Do your homework and find an online broker with tools and safety features that will help you find the most stable options for your budget.
Now's the time to get in and start investing, getting started in just 5 simple steps.
---
You Might Also Like: