Disclosure: Privacy Australia is community-supported. We may earn a commission when you buy a VPN through one of our links. Learn more.
Best Student Credit Cards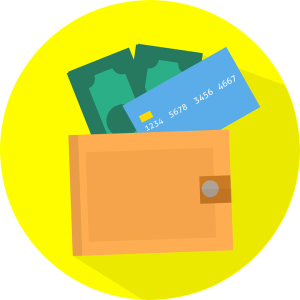 Getting ready to start college in September? If that's the case, you should probably start planning your budget. University is a fantastic opportunity to expand your horizons academically, expand your social circle, and learn the ropes of adulthood.
Some students choose to apply for student credit cards for long-term credit-building. In that case, it can be easily used alongside everyday student, current and saver bank accounts.
For those who have never held a credit card before, we've compiled a beginner-friendly list of the five best student credit cards and detailed their features below.
Table of Contents:
How We Use Credit Cards
---
You can borrow money from your credit card company and use that money to make purchases. Having a credit card allows you to develop credit and gives you a safety net in case of unforeseen costs. Different kinds of credit cards may be used for various purposes.
Even if you just need one credit card type as a student, it's always smart to compare your options. Learning as much as you can about credit cards is never a bad idea.
A few credit card subcategories:
✔️ Credit builder cards: You can apply for a credit builder card if you need or want to improve your credit history and score.
✔️ Purchase-focused cards: Credit cards cab stretch out the cost of big purchases. An interest-free initial term is provided by several credit card providers.
✔️ Traveller credit cards: Safer overseas spending is made possible by specialised credit cards for travellers. The fees associated with using a credit card abroad are also reduced with travel cards.
✔️ Cashback cards: Credit cards with benefits like cash back, store discounts, and airline miles are also available.
✔️ Balance transferring cards: Credit cards with a 0% initial APR term for balance transfers are a great option for those with high-interest credit card balances who want to get out of debt quickly.
✔️ Money transferring cards: Like a balance transfer card, a money transfer card may help you pay off your debt. Overdrafts may be repaid using this card by transferring funds to a direct debit card.
When applying for a credit card, you'll be asked to sign an agreement outlining the terms and conditions of your credit. All credit card processing works the same way. It's crucial to understand that different credit card types have different eligibility requirements and varying credit limit amounts.
How to Use Student Credit Cards 🚌
---
The idea behind a credit card for students is the same as that behind any other credit card.
But it's made with students like you in mind. Credit cards aimed towards students are known for their high interest rates and limited spending restrictions.
The goal is to lessen your reliance on credit cards and develop your credit history in preparation for major purchases like a home loan.
You should be well-versed in the ins and outs of credit card applications before submitting any. We've made a summary of the benefits and drawbacks of having a credit card as a student.
Advantages
✔️ In terms of purchasing power, a student credit card is on par with other types of credit cards. Buy with confidence between $100 and $30,000 thanks to the Consumer Credit Act's protections.
✔️ When you use a student credit card responsibly and pay off your debt in full each month, you'll be well on your way to establishing a positive credit history.
✔️ Some student credit cards provide bonus points or cash back for using the card.
✔️ Need to make a large purchase, but worried about paying for it all at once? A student credit card might make it easier to handle major expenditures by allowing you to make payments over time.
✔️ Most student credit cards don't charge an annual fee. And some credit card companies have introductory interest-free periods, which you may take advantage of.
Disadvantages
❌ Student credit cards often have significantly lower credit limits than regular credit cards, typically beginning at £50 and going up from there.
❌ Most students do not have an outstanding credit history, which might lead to higher interest rates. APRs on student accounts are often higher than those on standard credit cards, typically hovering around 39.9%. However, you won't have to worry about interest as long as you make at least the minimum payment each month and pay off your whole total before the due date.
❌ Credit card cash withdrawal fees are similar to those of traditional credit cards. Withdrawals should be avoided if at all possible.
❌ Rejection of an application may have a negative impact on a person's credit score. However, before submitting an application, you may use an eligibility checker provided by most credit card providers to see whether you're qualified for the card.
❌ Many student credit cards provide bonus points or cash back on purchases in addition to the ability to build credit. Finding the greatest student credit card that fits your requirements and provides the best price is the primary goal.
Reviews: 5 Top Student Credit Cards in Australia 📕
---
Now that you're familiar with the broad categories of credit cards, we'll explore specific student credit cards. Taking into account the aforementioned criteria, we have selected the top six student credit cards for your use. Let's get on with our guide:
1. ANZ Low Rate Credit Card — Our Favourite Aussie Student Credit Card
---
The application process for the ANZ Low Rate Credit Card takes around 20 minutes to complete online and results get plopped onscreen a minute after that.
Just check on the site that you are qualified to apply and have all the required materials on hand before beginning the process.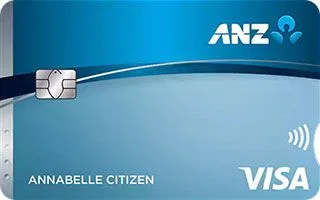 If you have an ANZ student checking account, you may be eligible to apply for the ANZ Low-Rate Credit Card. As for the ins and outs, it offers an introductory rate of 0% on balance transfers and a low purchase interest rate of 12.49% per year. This promotion allows you to transfer your old debt to a new ANZ Low Rate Credit Card with no interest for the first 28 months. Using the current interest rate of 19.94%, a transfer of $6,000 would result in savings of $2,032.27 after 28 months.
The interest rate then increases to 21.24% p.a. once the first 28-month term ends. Considering that this is greater than the purchase interest rate on this card, it's in your best advantage to pay off the balance transfer as soon as possible.
The first year of this deal is cost-free, and the $58 annual charge that kicks in after that is competitive with comparable low-interest credit cards. If you intend on using it for shopping, bear in mind that it does not provide many additional advantages or incentives compared to other, more costly cards.
2. Westpac Low-Rate Credit Card — Runner-Up Top Student Credit Card in Australia
---
Keeping fees still in mind, the Westpac Low-Rate Card not only gives a low rate of interest on purchases but also allows for interest-free transactions in the beginning.
Customers looking for a low purchase rate, no perks, and a high credit limit to build their score — which could be useful later down the line if you need a mortgage — might want to get this card. As long as you're an Australian citizen or permanent resident and at least 18 years old, you should be eligible to apply.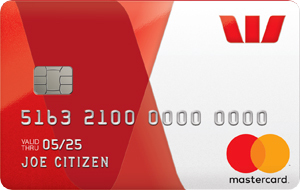 We've discussed this card in the past, the major appeal of the Westpac Low Rate card is its $250 cashback incentive, along with various protections against fraudulent purchases.
After acceptance, you'll be eligible for a $50 rebate if you use your card to make $1,000 in purchases during the first five months. A $50 statement credit will be applied to your account within 60 days after you spend $1,000 on the card.
Current Westpac customers who choose the Low Rate option for their checking account will not be charged the yearly fee for the first year. The cash-back promotion is only available to new cardholders and those who have not had a Westpac credit card in the last 12 months.
The cost of adding a new cardholder and setting up electronic payment with Apple Pay, Samsung Pay, or Google Pay remains at zero. Westpac customers have access to more fee-free ATM locations than customers of the other four major Australian banks combined.
The drawbacks…
You are not eligible for the cash-back offer if you are currently using a Westpac credit card or have used a Westpac credit card within the last year. However, existing clients are exempt from this fee, saving them $59 annually.
This is a standard card, hence it does not come with any fancy perks. There are zero bonuses, guarantees, or extra features. But it's one way to steadily grow your credit score over time.
3. Bendigo Bank Bright Credit Card — Beginner-Friendly Student Credit Card in Australia
---
You can apply for this card if you are a citizen or permanent resident of Australia. Credit You can't be bankrupt or otherwise financially unstable. Of course, the minimum age is 18.
Bendigo Bank isn't one of Australia's "Big Four" banks, yet it provides the same breadth of services to customers all around the country. Among them are credit cards that offer low interest rates, 0% debt transfers, and perks like Qantas Points.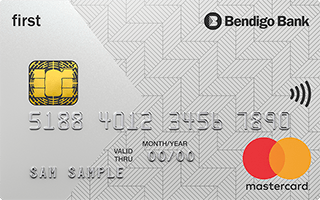 The interest on Bendigo Bank credit cards is also computed differently than with other credit cards. Bendigo Bank's interest is calculated from the day your statement is produced, rather than the date your purchase was made, which may save you up to 50 percent.
Let's get into the details: with a low 9.99% p.a. interest rate on new purchases and a comparatively modest $59 annual fee, the Bendigo Bank Bright Credit Card offers you an opportunity to save money. And the 0% interest for the first 15 months on balance transfers means you could save money by making the transition from a card with a higher rate.
However, the one-time 2% balance transfer fee for this deal is more than what you'd pay with certain other balance transfer cards. Even though there are balance transfer offers with longer terms available, this one can be worth considering for those who need a low-interest card for the long haul.
With this card, you can take advantage of the Mastercard Priceless Cities programme, which provides discounts at restaurants, hotels, and more. You may make mobile payments using Apple Pay, Google Pay, or Samsung Pay, and your card is accepted anywhere Mastercard is accepted.
There aren't really any more major additions on this card. If you're looking to cut down on your credit card expenses, you should take into account the card's annual fee, low rate, and interest-free days.
4. Bankwest Breeze Mastercard 💳 — Low Rate AU Student Credit Card
---
As its name suggests, the Bankwest Breeze markets itself as uncomplicated and bold in its pursuit of interest-free credit building.
There are currently two major promotions associated with the Breeze Mastercard: a 0% p.a. bundle on purchases and balance transfers for 15 months and a reduction on the annual fee.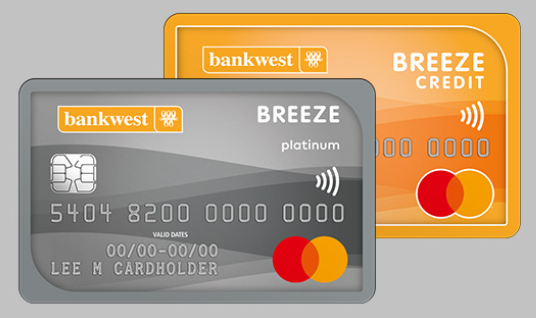 You must be a new Bankwest Breeze client (although you may have had a different Bankwest credit card in the past) to qualify for this promotion.
Here's how the two main deals at Breeze work:
✔️ For the first 15 months after your card is authorised, you won't be charged interest on any transactions you make. That way, you may make large purchases like the robot hoover that does my chores now without having to worry about interest charges for a while. Be prepared to repay the balance of your purchases in full before the 15-month grace period ends to avoid incurring interest charges.
✔️ Bankwest allows you to transfer up to 95% of your available credit from other credit cards and store cards with their 0% APR debt transfer promotion. You will then have 15 months to make interest-free payments on the transferred sum. There is a 2% charge for transferring a balance. After the introductory period ends, the remaining balance will be subject to the revert rate of 12.99% p.a., which is a good value given the typical revert rate for credit cards is 21% to 24% p.a.
For the first year, there is no annual charge and your purchase and balance transfer interest rates are both 0% p.a. for the first 15 months (a 2% balance transfer fee does apply).
All in all, there aren't many extras included with this card. It is not a rewards card and makes no pretence of being one; rather, it is inexpensive and facilitates the manageable repayment of debt at your own speed. Simply said, if you're hoping to rack up free insurance, discounts, or frequent flyer miles, you may want to seek elsewhere.
5. AMEX Essential Credit Card — Popular Student Credit Card in Australia
---
AMEX Essential has no annual charge and provides a $100 statement credit, 1 point for every $1 spent, and a free screen protector for your smartphone.
The American Express Essential Card provides you with a number of useful benefits and cost-cutting options. Every dollar spent on groceries, restaurants, gas and flights gets 1.25 Membership Rewards points. Spending with government agencies earns you one point for every dollar.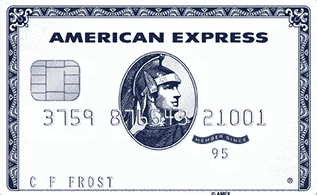 As for why it's intriguing, the mix of prizes and a lack of a recurring monthly cost is unusual. When compared to the high interest rates generally associated with rewards credit cards, its purchase rate of 18.99% p.a. stands out. You can discover cheap rate cards with better purchase rates, but they often don't come with any perks. You also get a free screen protector for your smartphone.
After doing some research, you can apply for the Amex Essential online in around 10 minutes and get an answer in as little as 60 seconds. First, check that you are qualified to apply by reviewing the application requirements and ensuring that you possess the necessary information and paperwork.
You must apply for a new card and not already have or have had within the last 18 months an American Express credit card in order to be eligible for the statement credit. Australian citizenship or permanent residency status, or a valid long-term visa (valid for 12 months or longer) is required. Visas for students are not accepted.
Best Student Credit Card in Australia 📕: 2023 Buying Guide
---
Let's take a look at the criteria we used to choose the best student credit cards before diving in. Consider the following:
✔️ Student credit cards often have high annual percentage rates.
✔️ Your credit report will often determine your limit.
✔️ Taking advantage of a credit card's interest-free grace period is useful.
Cards with many features were considered above. Some of them may be used both domestically and internationally, making them ideal for students planning to spend at least part of their academic career away from home.
There is no yearly charge for any of the cards we've suggested. But read the fine print to prevent any unpleasant surprises.
These cards can work well for students with both good and bad credit, as well as those who have no credit history at all. Support and access to a help desk in case of problems are invaluable features of any business.
Paying Off Your Student Loan and Credit Card Debt 💵
---
If you think you have financial worries now, just wait until you have to start making payments on your student loans or unpaid credit cards. Think about the massive stress that today's college borrowers and their cosigners are under.
To help, in this section we've compiled ways of staying in the green and avoiding the mental effects of debt. Right now, there tens of millions of Aussies who have taken out a student loan. Repaying student loans might take anywhere from 10 years to 30 years, depending on the amount borrowed and the chosen repayment plan.
It's no surprise that some households are questioning their commitment to college costs and financial aid. Even while carrying a balance from month to month is the norm, debt often lasts much longer than anticipated. A five-figure student loan debt load is no way to start a profession if you want your kid to have a hope at being financially secure in the future.
The good news is that you can leave college without any financial obligations. There are several alternatives to taking out loans in order to finance your education and prepare you for a rewarding profession. If you're worried about how to afford education without taking out loans, then read on.
Eliminate Your Student Debt & Loans 🌴
You have every right to be upset. You were persuaded that taking out student debts would be the key to your future prosperity; instead, they are ruining it. However, you are in charge now.
#1 Get motivated 👿 (know your why)
First and foremost, you need to experience real, physical anger against your debt. You've put in too many years of hard work to let yourself get mired in debt. You've finally made up your mind to put an end to your financial woes. It's time to pay off that debt once and for all.
#2 Get a strategy
One I've used is the debt snowball strategy. You can pay off your debts quicker than you ever imagined possible. No of the amount of interest, list your loans from smallest to greatest. Don't just focus on your school loans; if you want to do this correctly, you should pay off all your debt. The money you were previously allotting towards that debt should be rolled over into the payment for your next lowest loan. If you want to see how soon your debt will go, use our Debt Snowball Calculator.
#3 Maintain your progress
The difference between success and failure is often decided by how committed you are. Like a marriage, there will be up and down times; but discipline is about sticking to the mission despite the emotional changes. You've made a strategy and set a deadline for eliminating your debt. All you have to do now is maintain that forward motion.
A budget should be established if one is not already in place. You'll feel like you received a pay rise when you start using a free budgeting app like Monzo. While you're at it, see whether consolidating your student loans with our dependable colleagues at SplashFinancial will speed up the repayment process.
More Savings Tips 💴
✔️ Use cash. Using your own money is the greatest option whenever possible. Even university. Start saving for your kids' college fund right away if you have younger kids. If you haven't put anything aside by the time you have to bring your students back to school, don't stress about it. I provide numerous alternatives.
✔️ Get funding assistance. Applying to college, institutions let you calculate potential financial aid packages for your circumstances. The federal government, states, and universities should all pitch in to help. Depending on your family's financial situation and the schools you attend, you may be eligible for financial aid from the state or the school.
✔️ Choose a school that won't break the bank. When asked what factors most influence their decision, friends and family may emphasise school reputation, size of residence halls, or athletics programmes. But if you can't afford college without taking out loans, don't bother applying.
✔️ Find a school that fits your budget. Your (or your child's) ideal school situation may require a shift in priorities.
✔️ Start with a community college. High school alums may get college credit at a low cost by enrolling at a local community college. They may attend a four-year university for the last two years of their bachelor's degree after completing two years at a community college. Let me clear up a frequent misunderstanding.
✔️ Consider trade schools. n addition to universities and colleges, vocational schools should also be taken into account. Training in such areas might be helpful for students interested in electrical work, mechanical work, plumbing, and home inspections. Additionally, the time and money spent in a trade school might be better spent on a family.
✔️ Make an effort to get a scholarship. Let's talk about cash-flowing education approaches once we've covered monetary aid and low-cost educational options. One of your greatest alternatives for paying for college without taking out loans is to get a scholarship, which you do not have to return.
✔️ Work while studying. One of my favourite ways to pay for college without incurring any debt is to work part-time.Doing some work outside of the classroom or library may have a positive effect on academic performance. Students who work fewer than 20 hours a week actually outperform their non-working counterparts, according to the findings.
✔️ Exit campus housing. Costs associated with living on campus might be substantial. Avoid it and save money by securing off-campus housing. Your child might save money by commuting to school from their apartment instead of moving in with you.
✔️ Budget. Despite its apparent simplicity, very few individuals really budget. It's important to help your child learn how to manage money before they go off to college.
Using a Credit Card Wisely as a Student ⚖️
---
We hope that your newfound knowledge about student credit cards will lead you to advocate for the responsible use of these cards.
Using a credit card comes with a lot of accountability. It's thrilling to be able to buy anything you want, whenever you want, but there are a few things to keep in mind.
Start a student checking account, since they often provide perks such as an interest-free overdraft. In order to qualify for a credit card at the same bank, you may want to create a student checking account.
Credit card shopping is convenient, but don't forget to take advantage of your student discounts when you purchase. In addition to saving money, they improve your bargaining position while out shopping.
Credit card cash withdrawal fees may add up quickly, so it's best to avoid them if you can.
You should think about opening a savings account, since this is a smart way to save away any surplus funds for later use.
Make at least the minimum payment on your credit card each month to maintain good standing and prevent late fees and interest. You may avoid interest charges if you pay off your bill in full before the due date.
With these helpful hints in mind, you won't have to choose between building credit and having a wonderful time at college because of money worries. Put your worries to rest with one of our recommended credit cards and enjoy your time at school to the fullest.
How to Apply for a Student Credit Card
---
After reading this, you may be curious whether you qualify for a student credit card.
There will be different guidelines and standards for candidates to follow at each organisation, but there will also be certain commonalities.
You'll need to satisfy certain requirements just as with any other credit account:
📖 Must be 18 or older.
📖 Resident in the AU.
📖 Attending college in the AU.
Some businesses want a credit history, while others don't mind if you've never had a credit card. Therefore, we've taken this into account with the suggestions you'll shortly read.
To apply for the finest student credit card with the least amount of hassle, you should be prepared to provide the necessary documentation. Make sure you have the following items on hand whether you want to apply in person or online:
✔️ Have your ID ready.
✔️ Go through checks.
✔️ Verify your address.
It's also worth noting that some credit card issuers insist that you open a student checking account with them beforehand. If, however, you already have an account with a different bank, you can choose from a variety of additional alternatives.
Conclusion
---
Building your financial foundation with a student credit card is a smart idea. Even if you don't plan to purchase a home until you're in your thirties, you may start establishing a good credit history as early as age eighteen. One of the suggested credit cards will make future budgeting easier.
It's important to think things out thoroughly before you apply for a credit card, however, because debt is very serious. Think about this:
Consider your financial situation; are you able to make timely payments, and if not, do you have a plan B? Make sure you can afford to pay off any amount you carry before applying for a credit card.
Is there another choice that has better interest rates or is less difficult to repay? When compared to a student credit card, the credit limit on a checking account with overdraft protection may better suit your requirements.
Earning more money. If you need cash quickly, but don't want to pay the exorbitant fees associated with cash withdrawals made using a credit card, finding a way to boost your income may be a better choice. However, a credit card is an excellent backup option if you want to be better prepared for unforeseen costs.
All in all, give some serious thought to your credit card needs and seek counsel. There may be other ways to earn additional money if you don't really need it. However, a credit card may help you take charge of your finances and build a solid credit history
FAQs
---
When deciding who gets a student credit card, how do companies decide?
The credit card issuer will consider two factors when deciding whether or not to provide you a student card. All of this data will go into the card issuer's decision on whether to provide you with a student credit card and, if so, what kind of credit limit and interest rate to give you:
✔️ Your application and its details. Your age, income, and home address, for example.
✔️ Your financial past. The three credit reporting agencies (Experian, Equifax, and TransUnion) store this information for lenders to access. The credit card issuer can learn more about your credit history this way.
It's unlikely that you'll have much of a credit history as a student unless you've taken out a loan or instalment plan in the past (maybe for a vehicle or a piece of technology). Free credit reports and guides on how to raise your credit score are both available online.
Can a person with no credit history apply for a student credit card?
Even if you have no credit history, you could still qualify for a student credit card. However, you will probably only be eligible for the product provided by the bank you hold your current account with, and unless you have proved that you can handle credit properly, you may expect to be issued a very modest credit limit.
When a student graduates, what happens to their credit card?
You may continue to use your credit card after graduation, and if you've been responsible with it, you could even be eligible to upgrade to a better card with perks like cash back or airline miles.
You Might Also Like: