Disclosure: Privacy Australia is community-supported. We may earn a commission when you buy a VPN through one of our links. Learn more.
Best Dedicated Hosting in Australia (2023)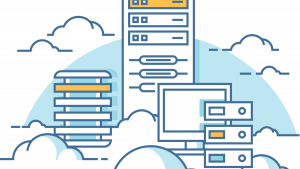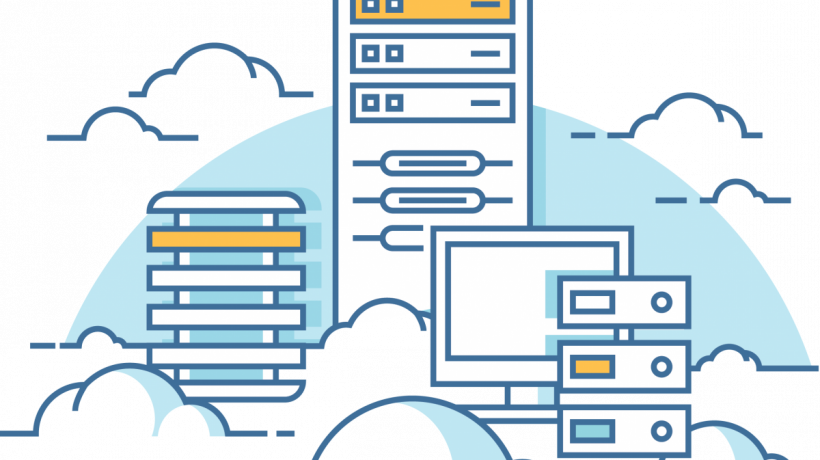 Dedicated hosting is a type of internet data offering where a physical server, or several servers, is given to one business customer for their sole use.
This arrangement is usually made once a business becomes popular enough that it needs a full server, dedicated to that business' traffic usage.
For instance, a business might for be:
Doing a sales/promo launch.
Experiencing near maximum bandwidth capacity, because of very high visitor demand.
Losing sales opportunities, due to slow page-loading speeds.
The business customer normally has the option to use their host's technical support team. But they are also given the option for full control over the hardware – to modify things for their specific purposes, including security and performance. The host provides the environment (eg. data centre) and physical server.
Table of Contents:
Best Dedicated Host in Australia – Our Reviews
---
This review article will help you to choose your best dedicated server platform. But you can also use this as a guide to understanding dedicated hosting – our Buying and FAQ sections will give you important tips on making an informed decision.
Readers are welcome to leave feedback on Dedicated services via each review's form.
SERVICE
PRICE
DEDICATED SERVER
RATING
1. SiteGround
Starts from $111/mo
Yes

★★★★★

2. A2 Hosting
$3.30/mo
Yes

★★★★

★
3. Kinsta
$3.30/mo
Google Cloud

★★★★

★
1. SiteGround – Dependable & Fast
Quick as a tick – with nonstop uptime 🟢
---
Key Features:
Bandwidth – 10 TB limit
Disk space – 1980 GB
RAM – up to 64 GB
Fantastic support

Pros
Incredible uptime results 99.96%+
SSL Cert comes free
Store in a variety of ways
SiteGround Dedicated Host Review 📙
Alright, we're delving into the world of traditional dedicated server hosting. As covered in our NZ hosting review, it does a good job on longer plans.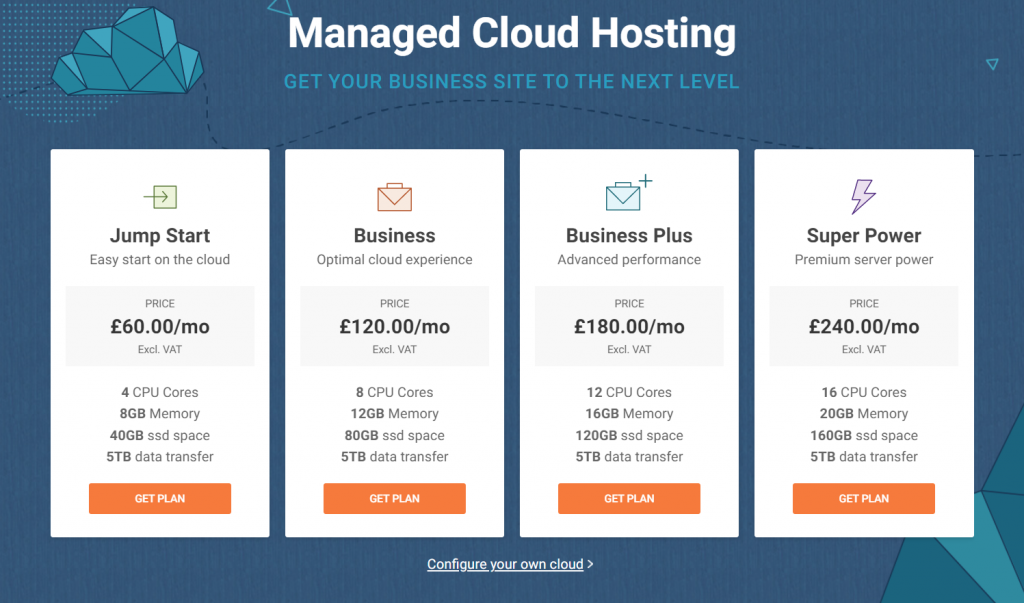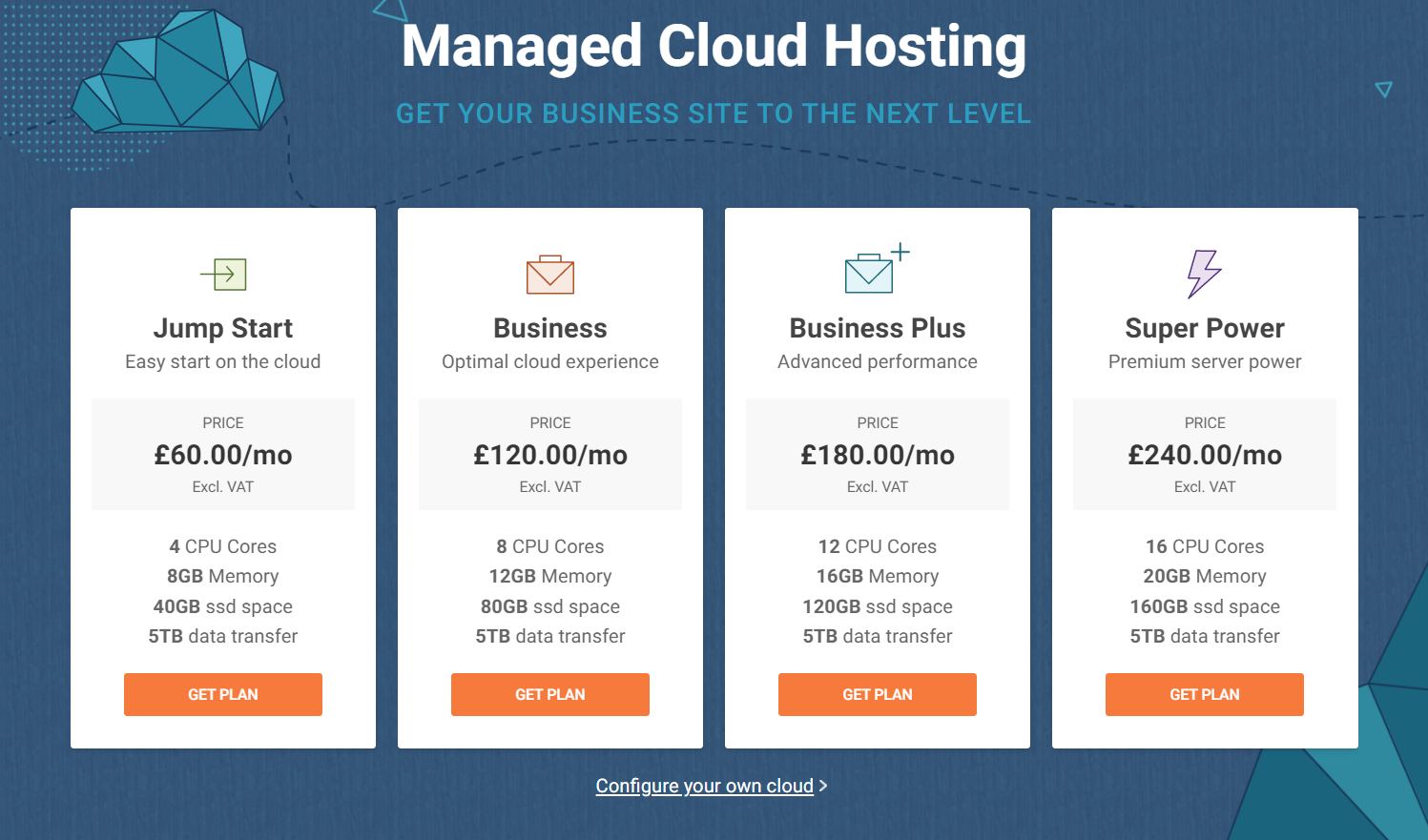 The provider can, however, be a bit costly in comparison to other names. Let's see if they're worth choosing.
Choice of Location
You'll get data centres on three continents: North America, Asia-Pacific, and Europe. There are honestly others out there with more locations.
Incredible Support 📞
When you choose dedicated hosting, there's a lot more that can go wrong. SiteGround offers one of the best levels of customer support in the industry.
They really shine here; if you ever need to restore uptime, their support team will be on deck to get back up and running.
Superb Uptime
Uptime is a track of how often your site is online and not deadline with issues that keep your visitors from getting webpage access.
It's a critical factor, for sure. SiteGround has one of the best track records for uptime at over 99%. In other words, SG gives you strong reliability.
Verdict
A customer-centric choice that keeps you online, which is what most businesses will be looking for when they upgrade to dedicated. Sweet and simple.
2. A2 Hosting – High-Performance Servers
Even faster – with good prices 🛒
---
Key Features:
Bandwidth – 20 TB limit
Disk space – up to 2000 GB
RAM – up to 16 GB
Super speedy

Pros
Get two dedicated IP addresses
Free Cloudflare CDN
Free SSL cert
Cons
RAM not best
Backups not free
A2 Hosting Dedicated Plans Review 📙
When A2 Hosting gained the second spot in our best cheap hosting review, we found strong uptimes and customer support that was slightly cheaper than SiteGround.
They've been in the game for nearly two decades. With high regard in every metric, they're a solid choice for anyone wanting more affordable dedicated hosting AU.
Great Support 📱
We've found fast responsive support from a team of experts.
Superb Uptime
At 99.1%, there's nothing to complain about here. It's not as good as SG's, but still industry-leading. That said, the 0.4% you'll lose over a year's operations is significant.
Verdict
While the RAM isn't nearly as high as SiteGround's, servers are surprisingly speedy.
3. Kinsta – Best Alternative to Dedicated
Budget dedicated resources – powered by Google Cloud ☁️
---
Key Features:
20 data centres
Free SSL certificate
Strong security
Regularly backed up

Pros
Budget
Great customer support
Tweak plan based on visitor statistics
Cons
Not a dedicated server
Not the best SSD
Kinsta Dedicated Host Review 📚
Get ready. Kinsta gives you something slightly off-the-wall than the typical dedicated offerings due to its proprietary infrastructure, which is built on top of Google Cloud.
Their offering isn't VPS hosting, which uses software; neither is it traditional dedicated hosting. So why did we make this position no.3? For the fun of it.. just joking.
At any rate, using their setup you'll get practically the same thing as a dedicated server without as steep the costs. That's pretty awesome – here's a cool infographic: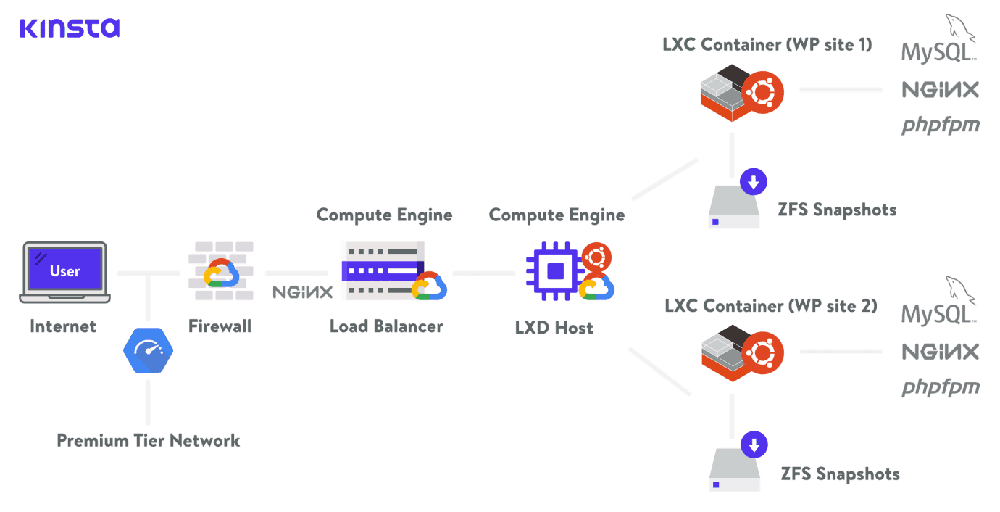 Choice of Location
Choose from 20 data centres.
Pinpoint Security 📌
Think of this as your overprotective mother constantly with eyes behind her back.
Kinsta checks up on their websites each two minutes. They're snooping around for attackers, breaches, and levels of uptime – noting all sorts of security flags before they grow out of control.
Verdict
Supreme security; the power of dedicated hosting, for a fraction of most of the most important players in the industry; strong uptime; and performance that is among the best anywhere; with a wide choice of data centres – there's a lot going for Kinsta.
WIth their focus on infrastructure, this is also a technically savvy company that sorts out the bases, from security to speed and cheaper dedicated setups.
Buying Guide
---
Let's cover key concepts, to better understand dedicated servers – this will give you more context before you start your new journey:


Shared vs. Dedicated Hosting 💽
---
Shared plans split resources of a single server between multiple users/accounts/sites – there is less power to go round per user, but each person pays less. Whereas dedicated plans give a single server for sole use per user.
In a nutshell, the difference between the two is like the difference between a single studio in a block of flats, compared to a detached house. Both have advantages and disadvantages – let's take a deeper look into each server type, based on a few key criteria:
Management
Shared servers are the bread-and-butter choice for website owners without great technical know-how about how to set up and operate servers, but who want to get online.
With shared hosting you have minimal administrative responsibilities. You're limited to accessing the cPanel part of the infrastructure, which still gives you the database, email, file management, and analytics. If the server goes down, your provider will normally be expected to get you back up.
A Dedicated server on the other hand is the suitable choice for those with a strong technical background who can administer the full operations of the server alone. But there are also options for those with rudimentary technical skills, who would prefer the provider to handle the ins-and-outs of dedicated server management: according to tiers.
Performance
In short, users on a shared server share resources including CPU time, memory, data, and disk space. The same OS will probably be used, for instance CloudLinux OS.
The performance of dedicated servers will generally be faster and more reliable because resources are not shared; although how well a website is coded plays a significant role in how well it performs.
With dedicated servers, you don't need to worry about your neighbour bottle making with, or having your IP linked on the search engines to nefarious players who have been blacklisted for illicit behaviour. And if you have a spike in traffic from a campaign, a dedicated server is more likely to handle the increased traffic.
Whereas a shared account may go into downtime due to resource limitations. In some cases, shared plans to suspend users who use too much of a server's bandwidth proportionately.
Security 🛡️
Any good host should take precautions to secure their servers, regardless of whether it's shared or dedicated. A team of technicians will update and monitor cybersecurity and firewall tools, designed to sniff out any malware that might infect the server.
But it should be said that dedicated servers give users less restrictions on the types of software and scripts you can run. You can run virtually any type, as other users on the server do not need to be protected.
Costs
Getting the fastest server comes with extra costs. Shared hosting is entry-level, giving the most affordable plans for levels of internet users. With a dedicated server, you have a whole server to yourself. Before making a decision, there are few questions to ask yourself:
How much control over the account do you want?
How much traffic do you expect from your websites on a daily or monthly basis?
How much security do you need?
What is your monthly budget?
VPS vs. Dedicated Hosting
---
What is VPS hosting?
A virtual private server (VPS) is a way for small businesses to gain more resources and flexibility than with shared plans, without the prohibitive costs that come with dedicated hosting.
VPS plans sit practically in the middle between shared and dedicated in their offerings – if you don't quite need the power of a dedicated server, a good VPS provider can boost the power to your sites, without the complexity/costs of using outsourced hardware.
Shared vs. VPS vs. Dedicated
---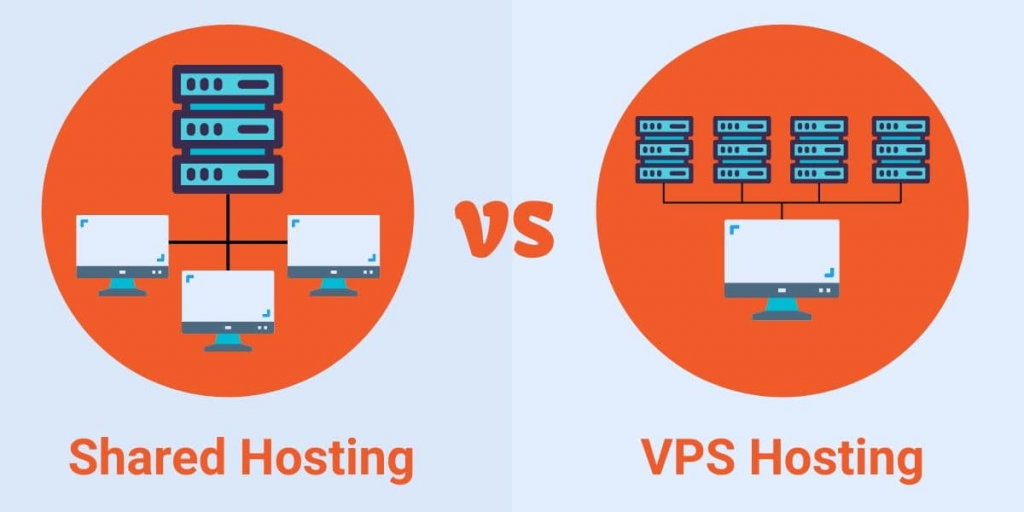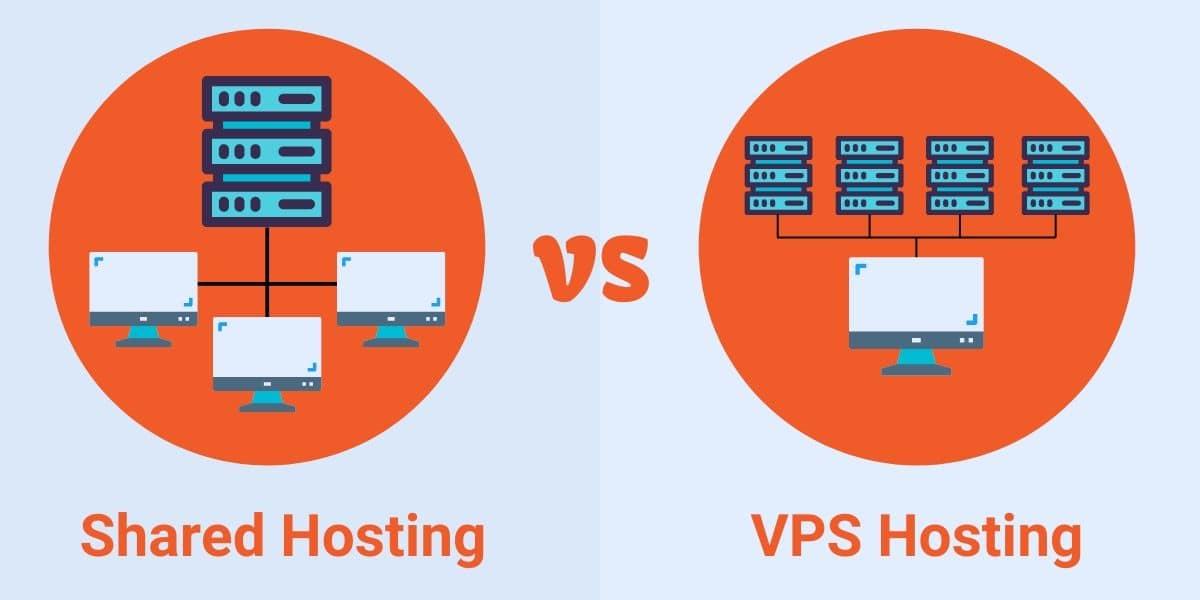 Why get 100% of our fully dedicated servers resources, for your site, VPS uses virtualisation to mimic some of those features.
Rather than a shared server that may be bottlenecked by one or two users who overuse bandwidth; virtual private servers use software to portion off a fixed amount of dedicated resources for your site, reducing the chances of random downtime.
What's more, whereas shared servers are limited to single servers that host a number of sites, VPS-hosted sites often draw power from several servers, sometimes in completely different geographic locations.
This means if one server crashes, or even a data centre fails, your site can still use servers to stay online; making VPS solutions more robust than shared, and in some ways, more robust than dedicated servers in terms of uptime.
Advantages of a VPS
Each hosting solution will have its own pros and cons and is workable for different phases of a business. But when should you use a VPS? VPS is ideal for visitors who feel restricted by shared hosting plans but are not yet ready for a dedicated server. It's best for companies that want:
Great flexibility then shared plans: A VPS plan will let you do a greater degree of customisations to your software and hardware setup and even use your applications.
Cheaper than dedicated server: Because dedicated resources are distributed through means of software, the hosting provider can spread out the cost of a server to all of the accounts running on it. Depending on your host, this could be as low as 15 bucks.
Boosted security compared to shared hosting: Server security is better because you're not sharing data with other accounts. Their bad scripts, errors, or irresponsible resource-use won't affect your website's uptime or operations.
Root access: because VPS servers work effectively as private servers, you're given root access, which will allow you to set up your own OS and applications. By comparison, shared plans only let you access directories on the server, without software customisations.
Less technical skill needed than with dedicated servers: in most instances, you can use your VPS' graphical user interface control panel, to do all of your configurations. Dedicated servers normally need manual setups.
FAQs
---
1. What are dedicated servers and how do they work?
Dedicated servers are physical servers that give all of the resources to a single machine or user. Several websites can be connected to one dedicated server. Shared hosting servers on the other hand distribute their resources across multiple users, meaning you gain greater RAM, processing, storage power, and so on.
2. What are the benefits of dedicated server hosting?
The main benefits are twofold: for those who want to take charge of technical aspects – get more adaptability with configuring servers and managing things like root access. You can also increase the power going to your sites which is good for: enterprise applications, content streaming sites, podcasting sites, high-traffic sites, big data, game servers, machine learning, and more.
3. How do dedicated servers differ from Cloud VPS?
Cloud VPS, or cloud virtual private servers, use software to create a virtualisation layer inside of a server. Resources may be shared, but this virtualisation creates some of the same dynamics as in dedicated servers. By comparison, dedicated servers use no virtualisation – you'll get an entire physical server and the greatest level of access possible, and freedom of use – all of its physical resources.
4. How many websites can be hosted on a dedicated server?
Some providers don't set any limits on how many websites you can host. But the number you should limit yourself to depends on a few things: 1) how many resources your server offers you and the technologies you need it to power, 2) how much bandwidth each site needs and 3) whether your site is HTML or CMS-based; because HTML is static, you can host more sites whereas CMS sites need more CPU and RAM.
5. What is a CXS license?
CXS tools proactively scan any files as they are uploaded to your server. These sniff out any dangerous files that might affect the server, and safeguard against security gaps from operating on the server. You can also use CXS tools to manually scan directories, user accounts, and files to detect malware.
---
You Might Also Like: