Disclosure: Privacy Australia is community-supported. We may earn a commission when you buy a VPN through one of our links. Learn more.
Coinbase Review Australia (2023)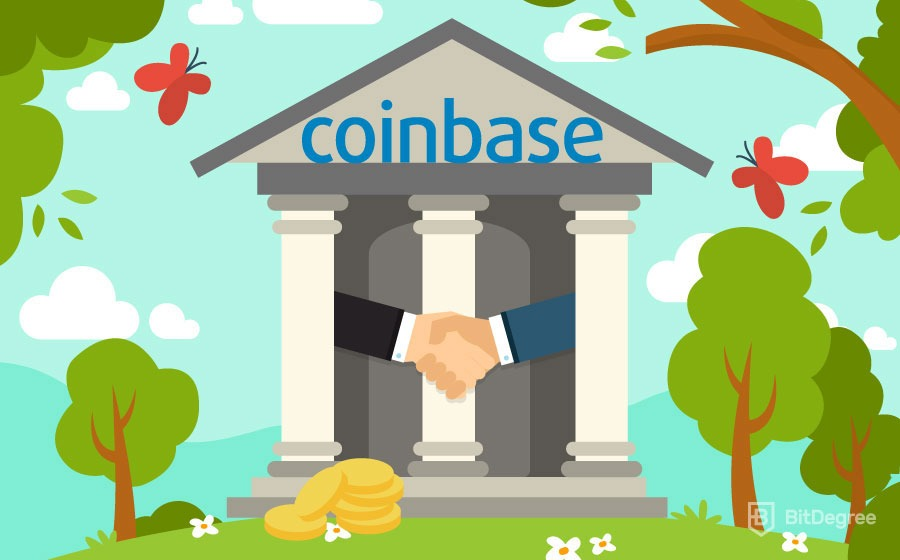 Crypto exchanges let you buy and trade cryptocurrencies like Bitcoin using cash and personal wallets.
In a decentralised environment, safety arguably comes in numbers. So you're better off sticking to popular crypto exchanges.
That said, of them all, Coinbase is a goliath in the sheer size of its infrastructure and pre-existing customer base — 3 zingy stats on this:
Coinbase is the largest crypto exchange in town.
It's also the third-biggest of any exchange on the planet.
Over 65 million users are currently trading over 300 billion worth of crypto!
The upsides of crypto are immense, but speculative assets always contain opposing risks.
Our advice is to have an emergency fund first. Pay off any high-interest debts. Next, only invest what you're prepared to lose, also contributing to your retirement savings. (Make sure to see Security and the Cons of Coinbase).
Anyway, let's get on with this review of Coinbase where we'll explain in more detail about the investing side of things.
Table of Contents:
Privacy Ozzie's Verdict
---
Sure, there are cheaper, greener crypto exchanges out there — eg. Binance. But none that have Coinbase's level of liquidity, user base, or features (depending on the niche need; Binance again, for instance, caters better if you're an artist who wants to buy or sell NFTs with the lowest fees possible):
Choose from over 50 cryptocurrencies on Coinbase.
Insure against loss from theft, and offline-store most of your digital assets.
Access via an online browser or mobile app.
Get crypto rewards for learning through the education hub.
Option to upgrade to Coinbase pro.
Fees include Coinbase and Trading fees.
Option to have a free wallet, with private key access, or to store crypto on your Coinbase account.
Buying or selling is a 2 U.S. dollar minimum.
Top Tip: Coinbase's insurance policy doesn't protect you if your personal device is hacked. If money is stolen from your wallet this way, it may be lost forever. Protect yourself by using a trustworthy password manager.
On with the Coinbase review!
Coinbase Security 🔒
---
Unlike money stored in a bank, crypto isn't under direct protection by any central or federal authority — there are regulations, but they're auxiliary.
Coinbase knows this and so claims to put 98% of its customers crypto in offline, cold storage (leaving the other 2% available for trading volume and the rest shouldered against data loss, privacy, and safeguarding attacks by cyber criminals).
This provides some inherent protection. In the event of a failure, the exchange has the insurance policy for its crypto holdings. Indeed — this level of robust siloing is one reason for quite a centre in the NASDAQ 2021, and why many cybersecurity and auditing experts say Coinbase may be well worth the extra fees.
None of this is to say that your coins are guaranteed to be restored to your wallet in the event of a major security breach… The most Coinbase has been able to guarantee in this event is, "we will endeavor to make you whole." In other words, a total loss of liquidity would be beyond any insurance recovery handling, so your funds will still be destroyed.
Our second piece of advice is to monitor how much cash you store on Coinbase's exchange, to limit any collateral damage. Just as with a traditional investor's account, you do not need to keep non-invested cash or currencies connected.
(That said, the main benefit of having money in waiting is faster trades. One way to connect money is direct from your account.)
Coinbase Review – Beginner's Guide 📚
---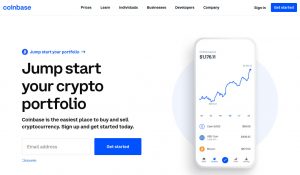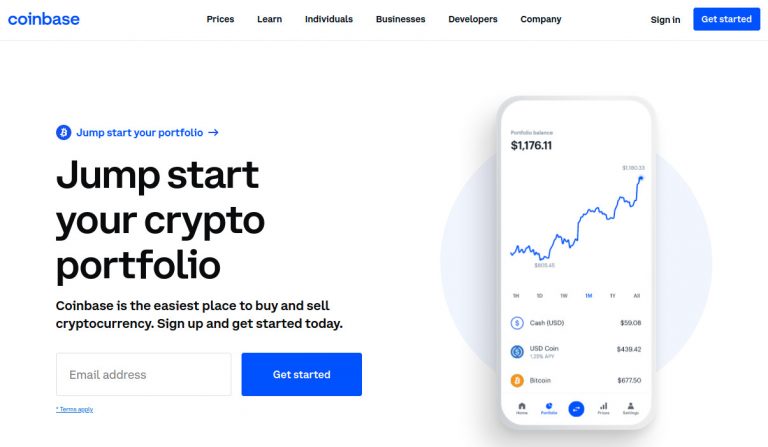 Opening a Coinbase Account
You'll need:
To be 18 years at least, with a government issued photo ID.
To have your device connected to the internet.
To have a phone number attached to your smartphone (verification is through SMS).
To have an up-to-date version of your browser, Chrome is recommended, or the latest Coinbase app version. If you are using the app, make sure your phone's OS is up-to-date.
Steps:
Make Your Account. (Head to the URL www.coinbase.com in your browser, or open the app on your device. It's best not to use the browser on your mobile device. The instructions are simple.)
Email Verification.
Phone Number Verification.
Adding Personal Information (which includes tax information).
Connect a Payment Source (for Australians, debit cards are the only accepted method).
You're now ready to start trading.

Note: Users are able to store cash holdings pooled with the other coin base users, in the exchange in three ways, including directly from their bank account (only one way for AU). Whatever amount you keep available, Coinbase can keep insured a max of $250,000, US.
List of Cryptocurrencies On Coinbase ⛓️
---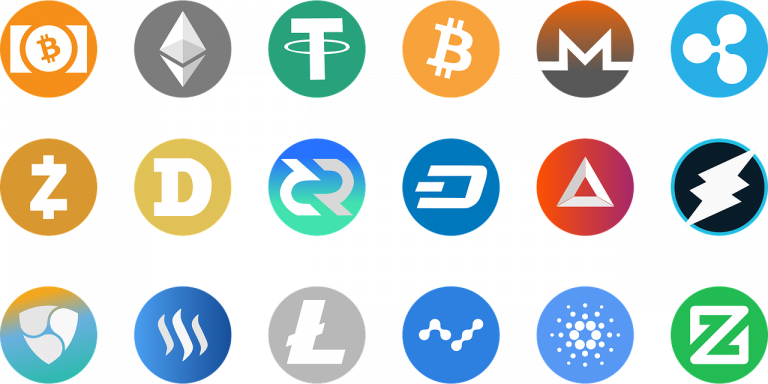 There's a plethora of cryptocurrencies that you can trade on Coinbase, but not all are available.
Have a look to see if the names you are most interested in are on the exchange (note that this Coinbase coins is not exhaustive):
Aave (AAVE)
Bitcoin Cash (BCH)
Bancor Network Token (BNT)
Bitcoin Satoshi's Vision (BSV)
Bitcoin (BTC)
Cardano (ADA)
Dai (DAI)
Dash (DASH)
Dogecoin (DOGE)
EOS (EOS)
Ethereum Classic (ETC)
Ethereum (ETH)
Filecoin (FIL)
Golem (GNT)
Litecoin (LTC)
Maker (MKR)
NuCypher (NU)
OMG Network (OMG)
Synthetix (SNX)
USD Coin (USDC)
Universal Market Access (UMA)
Uniswap (UNI)
Wrapped Bitcoin (WBTC)
Stellar Lumens (XLM)
Ripples (XRP)
Tether (USDT)
Yearn.finance (YFI)
0x (ZRX)
New Coinbase Regulations 🗒️
---
Crypto regulations are an ever-changing landscape (the U.S., for instance, no longer even allows crypto trading!). So while we try to keep these pages updated in our Coinbase review, please make sure to double-check anything that's key to your strategy.
In October, Coinbase pressured the U.S. to create a new cryptocurrency regulator, warning that the country could grow even further "behind" other governments.
Similar proposals have been made for regulating the trade of digital assets and surrounding technologies. These would oversee next generation Internet services such as blockchain technologies. Four major pillars that need to be addressed are:
Creating a new framework for regulating digital assets that is separate from the traditional financial system.
Promote fair competition.
Protection of digital asset holders from market manipulation, lack of transparency, and fraud.
Put the onus on a single federal authority to regulate digital markets, also a non-government self-regulatory organisation, to mirror traditional markets.
This will help the U.S. to catch up with Australia, U.K. Europe, and Singapore markets.
Coinbase Trading Costs 💵
---
A large drawback to trading on Coinbase compared to some other exchanges is the cost of its fee schedule, which is larger.
Why? There's a double whammy charge for any cryptocurrency transaction on Coinbase — for instance, when buying Ethereum, or exchanging your Bitcoin for Australian dollars — you'll need to pay both a Coinbase and Spread fee.
This spread fee is also known as the margin fee. It's the difference between the market price and what you actually pay for a purchase or receive from a sale. It's very similar to the trading commission that you pay when investing in a brokerage account.
Your Coinbase spread will amount to about 0.50% of any crypto purchases and sales, with some market fluctuations. This varies for cryptocurrency conversions — you may pay a spread of up to 2%, again varying depending on the market.
For instance, trading Ethereum for Bitcoin. But the same is not true for converting your crypto coins to other cryptocurrencies.
Your Coinbase Fee may also vary depending on your country, payment method and other elements. While it may amount to a percentage or flat rate for your transaction, it will always be greater than your spread. Here's a few tidy tables of fees with explanations.
Coinbase Pro Fees:
You can access another free exchange, Coinbase pro… The benefits here are much lower charges and features tailored to more "active" crypto traders.
It's a similar incentive offered by non-crypto money exchanges. The more involved users are rewarded with lower fees. But for beginners new to cryptocurrency — simply holding crypto as a long-term value store — Coinbase Pro's advanced offerings are overkill.
If you want to buy and sell coins more frequently, you'll be given extra-powerful reports and tools, and cheaper exchanges — all in all, that could give an advantage. On to the next part of our Coinbase review.
Coinbase Advantages ☑️
---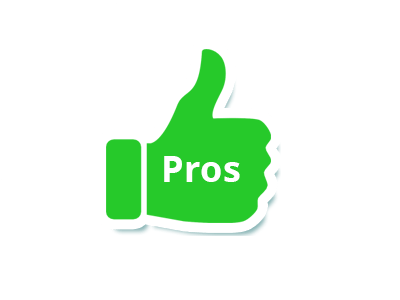 Strong Security: Coinbase exploded into the NASDAQ by being stringent in its auditing practices. The vast majority of its PII data is kept in offline cold storage. And there are large insurance policies for mistakes on their end.
UI for Beginners: Coinbase makes the practical aspects as simple as possible. So while trading in any speculative asset is always a risk, the Coinbase user interface (UI) is well-suited to beginners. You'll also find tons of tutorials online.
Education: You're strongly encouraged as a beginner to self educate. Get crypto rewards for using Coinbase's educational tools (Coinbase Learn and Coinbase Earn). Get a fundamental grasp of how the exchange works and key topics — with regular market updates and resource recommendations. When you learn about specific altcoins, they are deposited into your wallet as a reward.
Many Currencies: 50+ cryptocurrencies — includes infamous names like Dogecoin (which spiked 300% in value after Elon Musk mentioned it in a tweet.) And find less known options yet to ascend. Or grab the most stable coins today — which includes USD Coin (USDC), Dash (DASH), Litecoin (LTC), and Tether (USDT). [Jump backwards for our more (but not fully) extensive 'list of cryptocurrencies on Coinbase.'
Coinbase Cons ❎
---
Higher Costs: Coinbase is the industry-standard and prices itself accordingly. While all crypto exchanges will require a platform commission and spread fee, there are good alternatives to Coinbase that are up to 14 times cheaper for 'gas fees.'

Limited Key Controls: While you'll be given a free wallet, its private keys are limited. You'll need to accept what you are given; they cannot be controlled by you when you keep coins in your account.
Coinbase Review – FAQs 📙
---
Is Coinbase Regulated in Australia, is Coinbase legal in Australia?
Digital currencies, cryptocurrencies, and cryptocurrency exchanges are all legal in Australia, which is why a Coinbase is also legal in Australia.
Australia is progressive in its implementation of cryptocurrency regulations. Since 2017, the Australian federal government declared that crypto was legal and therefore under the section 5 and surrounding rule obligations of Anti-Money Laundering and Counter-Terrorism Financing Act 2006 (AML/CTF 2006).
The legislation specified that Bitcoin (and cryptocurrencies sharing its nature) should be viewed as property and therefore subject to Capital Gains Tax (CGT). Previous to this, cryptocurrency fell under an awkward double taxation due to Australia's Goods & Services Tax (GST)—when Australia changed its approach, crypto became a more simple matter of property. These were expanded in 2018 (AUSTRAC exchange regulations), in 2019 (with updated regulations by ASIC), and others.
How do I avoid Coinbase fees?
Coinbase Pro used to be known as GDAX. It's especially designed for active crypto traders when the best deal possible and a more detailed view into crypto markets. Coinbase Pro gives you the tools needed to make more informed decisions.
One extra benefit is that transaction fees on Coinbase Pro are much lower than they are on Coinbase. Technically, Coinbase Pro fulfills orders carried out via Coinbase; however transactions between the two platforms are free.
To minimise Coinbase fees, do the following 4 steps.
Register for an account to Coinbase Pro (use your regular Coinbase credentials).
Choose "deposit" in the wallet balance section.
Choose the currency type you want to transfer (AUD, ETH, etc.).
Choose the Coinbase.com option.
How can I withdraw my money out of Coinbase?
How you get your money out of Coinbase — the easiest way is directly to your bank account. You first need to sell your crypto on the exchange. After the sale, money will automatically enter your Coinbase AUD Wallet, which you can then withdraw to the account.
Another way is to send crypto from your Coinbase account to your personal wallet; you just need your own wallet address. Note that this will incur a small fee.
Who is Coinbase best for?
Coinbase is a full-featured platform not lacking any central capabilities expected of a crypto exchange. Features are suited to beginners to cryptocurrency — with everything needed for intermediate users and seasoned veterans holding their own private keys.
Most processes are simplified. The UI is simple. It's a great choice to store some extra money into Bitcoin as a long-term investment. It's also a great resource to develop your crypto knowledge. And you'll get strong protections plus educational tools.
Is Coinbase safe?
Investing in cryptocurrency always comes with risk — as an asset, it's speculative at best. But, as long as you have your other financial bases covered (such as primary savings), and you are okay with the inherent risk, Coinbase is a legitimate exchange to use.
Can you get scammed on Coinbase.? Minimize your risk by using a trusted VPN. While you can't insulate yourself from market variations, it has a long track-record and tight security protocols in place, to help to protect the money you put into it.
Coinbase Review – Summary 💡
---
As by far the most popular crypto exchange, with many cryptocurrencies on Coinbase — it's arguably the most well-regulated and legit way to trade crypto.
Most notably, the U.S. is still in the process of regulating crypto more in line with traditional finance. But there has been recent progress. Australia is particularly progressive with cryptocurrency.
There are an enormous number of currency offerings, so lots of opportunities to invest in something profitable over the long or short term. Just remember to be wise with your use of money. Do not invest what you are not absolutely prepared to lose.
---
You Might Also Like: