Disclosure: Privacy Australia is community-supported. We may earn a commission when you buy a VPN through one of our links. Learn more.
How to Buy Ethereum in Australia (2023)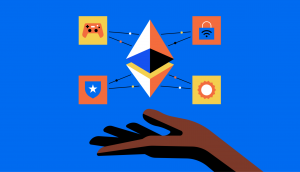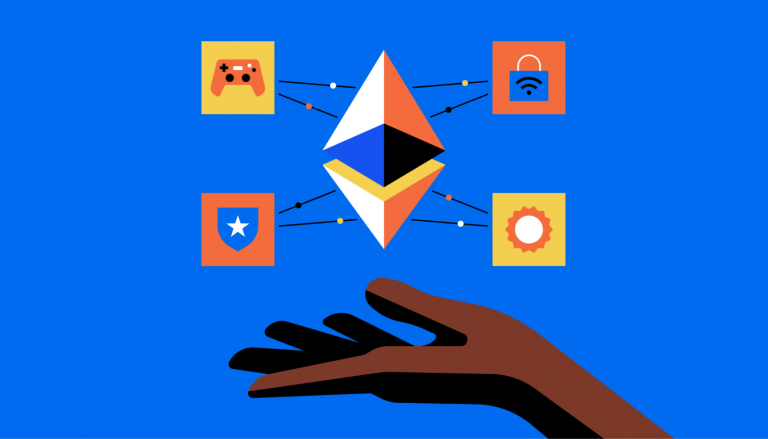 With Facebook turning into Meta Platform and Crypto ATMs popping up in your local mall – Ethereum's no fad.
The world is readying for a new "metaverse" (it simply means life made digitally seamless).
Here's a geek fact: the novel, and movie, Ready Player One saw today's world coming, wherein "meta coins" would be popular…
Well, we're here! The internet might not be an OASIS – but eating, meeting, and shopping are all mediated by online servers – and that's why everyday folk are learning how to buy Bitcoin, Aussie MEME coins, and every other out there.
Let's talk Ethereum and how to buy it.
Table of Contents:
Why Ethereum?
---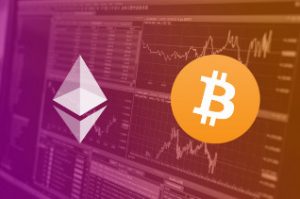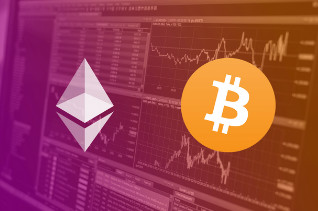 Aside from stories about VR making billions in cinemas – the world has become accustomed to virtual reality… the idea of not actually physically owning the money you possess has been normal since credit cards, for instance – digital "wallets" are just a step-up.
Ethereum may be on your radar due to its role in making NFTs (non-fungible tokens). Or because it's the second-most popular cryptocurrency after Bitcoin. Or due to several all-time highs that it set recently.
Ethereum (abbreviated 'ETH') is a digital currency like Bitcoin, or Dogecoin or Tether. You can use it to hold monetary value – like investing and saving – to buy stuff, or as a form of receiving payment.

You'll have noticed that many popular content creators let you pay directly to their wallet, in return for services. Lots of big brands – like PayPal and fast food joints – let customers pay using crypto. First – what is Ethereum?
What is Ethereum? 🤔️
---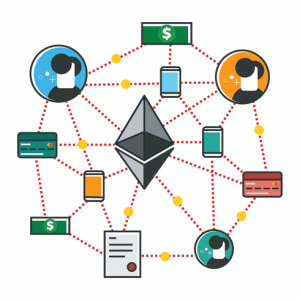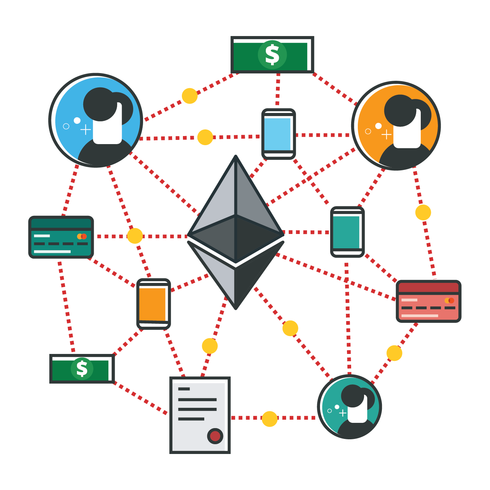 Did you know that the ETH coin stands for "ether" rather than Ethereum? The currency was invented in 2015 by programmer Vitalik Buterin.
According to Ollie Leech, Coindesk learn editor, "He realized that Bitcoin is like a pocket calculator, designed to do one thing, and it does it really well, but you can't do anything else with it."
Which was why Buterin created Ethereum. It's much more than just a cryptographic blockchain. While it has its own native coin called ether (ETH), the network also lets new platform developers add DeFi applications on top of it.
Think of your smartphone's apps – Ethereum is like your phone. Developers can make apps via Ethereum's underlying smart contracts.
Ethereum along with Bitcoin, often come most recommended by investment experts – as they are much more established than their lesser-known counterparts. So if you've decided that cryptocurrency has an acceptable place in your portfolio, and are fine with the risks, here's where to begin:
How to Buy Ethereum 💰️
---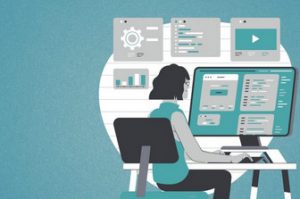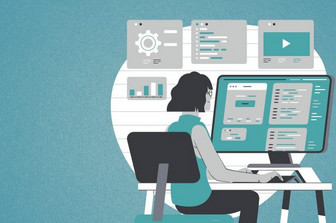 Ethereum has value because people believe it does – it is not tied to any currency or commodity, so there can be volatile swings in its value – triggered by outside events and media exposure, or even new crypto regulations.
For Aussies, regulations are less an issue than in, say, the U.S. – because crypto trading is perfectly legal in Australia:
Step 1. Choose your Crypto Exchange
With faddy MEME tokens like Shiba Inu and sudden 300% spikes in Dogecoin – crypto trading is like investing in the stock market, for now.
This means – while you can't buy or sell crypto through a traditional broker like Vanguard – or even from a bank – you'll need to trade using an online exchange.
You'll find pros and cons whatever you choose. Coinbase (review) is the most popular today, but it has higher gas fees. A huge but cheaper alternative is Binance…
For Aussies, I often recommend Swyft because it gives instant safe access over a simple app. It takes a bit of a mindset shift – but the process is simple once a habit.
All the big crypto exchanges store Ethereum (ETH) – it's on most crypto platforms. It's also one of the few cryptos you can purchase on payment platforms like PayPal or Venmo – just be aware of how fees, features, and security measures for platforms vary.
Step 2. Fund Your Account
So you're nearly fully registered. Before being allowed to connect your payment method, let's provide some personal information to verify who you are.
Note, some exchanges let you fund and trade without providing this data – up to a certain amount – but you eventually need to verify, to withdraw funds.
How you can do this varies wildly. Crypto ATMs let you pay and withdraw in cash. You can also use your card, PayPal, or whatever your chosen service allows.
Different payment methods can incur different fees – and funding your account doesn't mean you have any ETH crypto in your account yet.
(For that, you'll need to place an order:)
Step 3. Order Ethereum
Trade your AU dollars in for Ethereum – by choosing the amount you want to spend – in return for its equivalent in ETH.
This will give you shares of a single coin: for an idea, 1 ETH coin equaled about 5,700 AUD in November 2021.
Whatever amount you purchase will be shown as a percentage of an ETH coin. But you're not done yet:
How to Buy Ethereum Australia – Coinbase
1. Create an account. In a matter of minutes over a secure server. To anonymize every device, we still recommend you use a cheap VPN.
2. Verify yourself. You'll be asked to submit an image of your photo ID and a selfie. This helps to fight identity theft and cybercrime.
3. Buy ETH. Start trading with just $25 AUD.
How to Buy Ethereum Australia – Binance
1. Register on Binance. You can start trading without needing to verify.
2. Payment method. Pay by: credit card, debit card (Visa or MasterCard give the best experience), from another user, bank transfer, or a crypto trade.
3. Place a Buy order. Do this on the go if desired (mobile). Choose the dollars you'll spend: get a share of an ETH coin depending on the rate and amount.
4. Withdraw. You can turn ETH back into AU dollars by first verifying, then placing a sell order at the current exchange rate.
In all cases, you can buy crypto by depositing any coins you already have, to exchange them for new currencies.
How to Buy Ethereum Australia – ATMs
1. Get an Ethereum wallet. A simple wallet will do (eg. Metamask, Jaxx). You can also use a hardware wallet like Ledger or Trezor.
2. Find your nearest ATM.
3. Place an order. The touchscreen will walk you through it. Some ATM's ask for phone or ID verification.
4. Scan your wallet's QR code. Present it to the ATM's camera before inserting cash to complete the purchase. That's it! ETH will enter your wallet after a delay (maybe a few minutes).
Step 4. Safely Store your Ethereum
More on Wallets: Crypto wallets store and protect your coins. Have a read of my linked guide on storing crypto safely, for a light-speed education.
Best Ethereum Exchange (Australia) 🇦🇺️
---
Before you can buy ETH safely, you'll need a trustworthy exchange. Check out these 3 top Ethereum exchanges to see if one is a perfect fit for you.
1. Swyftx
---
Grab over 200 currencies, tradable in both AUD and USD. Fees are super competitive – far below what you'll find elsewhere, on average. And security provisions like password protections are top-tier.
Instant, high quality crypto trading for Aussies at low cost.

Crypto available: 250+
Fees: 0 fees for deposits or withdrawals, $0.6% trading
Acceptable Currencies: USD and AUD
2. Binance
---
A fairly new crypto exchange that hit the ground running – becoming one of the top names for crypto trading online. In particular, a large audience made of artists like this network for their low fees and green energy focus.
An immense mix of big reputation and low fees.
Crypto available: 400+ (and immense features and token integrations)
Fees: 0.1% trading
Acceptable Currencies: 40+, includes USD, GBP and AUD
3. CoinSpot
---
Just for Aussies – CoinSpot is known as an exchange you can crank open and get access to a good number of top cryptos. They're not quite the cheapest, but they have a huge selection of payment methods and strong Oz customer ratings.
No-hassle platform with all the basic features.
Crypto available: 100+
Fees: 1% transaction
Acceptable Currencies: AUD
Before you Go ➡️
"One small step…"
---
Now you've seen how to buy Ethereum – best exchanges n' all – you're ready to start. And now's a great time to get a head start. The masses are still tentatively adopting… But as with mastering any instrument (no trader pun intended), it's best to start small: invest only what you have spare, you'll naturally build confidence over time.
Want to diversify your crypto portfolio? Want the absolute minimum time investment possible…? I suggest you see eToro – which has unrivalled copy-trading.
---
You Might Also Like: