Disclosure: Privacy Australia is community-supported. We may earn a commission when you buy a VPN through one of our links. Learn more.
Best Cybersecurity Courses & Certifications in Australia
Cybersecurity is a booming industry, though you probably do not need to be reminded of this. Every website, every app, and every device whether it connects to other devices through Bluetooth or 5G needs security against cyberattacks. The question is: How do you get into this industry?
Some people get into cybersecurity for the challenge. The thrill of the cat-and-mouse game between "white hats" and "black hats". But many others get into it purely for the money.
Luckily, both temperaments require the same skills. But just what are those skills? What do you need to be able to do in order to work in the field of cybersecurity? And what sort of tools do you need to use?
Let's start there, and then get into where you can get cybersecurity courses and certifications.
Table of Contents:
The Skills Needed to Work in Cybersecurity 🔒️
---
Many people are surprised by the list of skills usually associated with cybersecurity expertise. The main thrust of it is that people are generally expecting cybersecurity to be the opposite end of hacking.
They think that cybersecurity experts are the cops, while hackers are the robbers. Just as both cops and robbers use force, both cybersecurity experts and hackers use coding and other computer skills.
Let's make two things really clear: First, you should definitely know how to use a computer if you want to work in cybersecurity. But at the same time, you do not need to know how to code. What knowing how to code does for you is it allows you to work in the higher-paying positions of cybersecurity.
So, other than coding, what are the essential skills of the cybersecurity industry?
Risk Assessment
---
It is easy for a given person to think that risk assessment is so easy that it is barely a skill. This line of thinking is exactly what makes it an incredibly rare and highly valuable skill. Risk assessment is the process of thinking like a criminal. It is evaluating what within a system is worth stealing.
Naturally, it also involves finding out how a person would compromise that system in order to steal from it. This is why so many ex-military and ex-law enforcement personnel work in cybersecurity. These are the career paths that engage with the most practical application of risk assessment.
Social Engineering
---
Sometimes, cybersecurity is about securing a technological system. But just as frequently, it is about securing a social system. Imagine you call your internet service provider from your cell phone rather than your home phone. How do they know it's you on the other end of the line?
Simple: You convince them. But the thing is, anyone can convince your internet service provider that they are you. Part of cybersecurity is installing the methods for checking someone's identity.
Digital Forensics
---
This is the most computer-centric skill that you will have to learn for cybersecurity. What digital forensics means is knowing where a cyber-attack may come from. That way, when one occurs, you have a general idea of where to start looking for the vulnerabilities that led to the attack.
This is a difficult skill to practice. When a cyber-attack happens, it happens because there was a flaw in a security system. And no one puts a deliberate flaw in a security system, at least not in the way that actually leads it to be compromised. Digital forensics is about knowing what people tend to forget.
Where do You go to Learn These Skills? 👨‍🏫️👩‍🏫️
---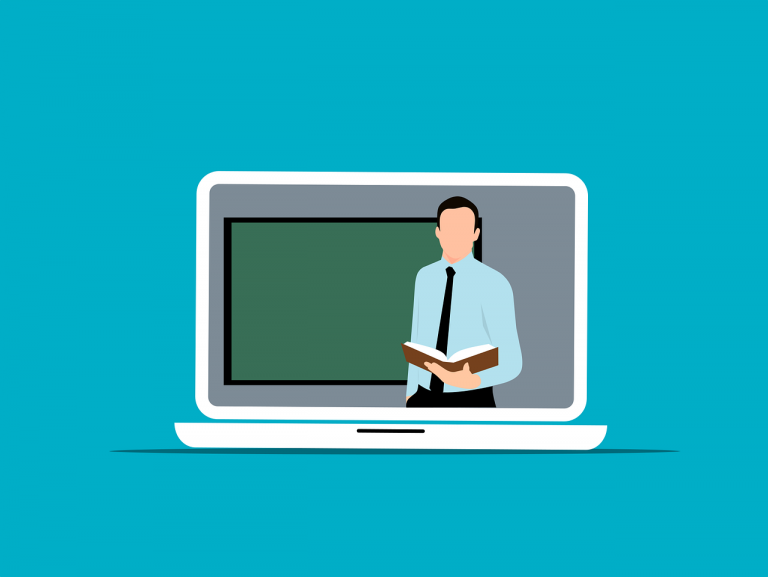 Now that you have an idea of what skills you need to learn for working in cybersecurity, let's dive into the places that teach the skills.
Cybersecurity is very much an industry where you need a certification or degree in order to get a job. So, we will only be showing you places that give you one of those.
1. Udemy – Best Overall Cybersecurity Course
---
When it comes to online courses, regardless of the subject, Udemy has most providers beat. This is particularly true with technical fields dealing with technology and computers. If there has been a technological development in the last ten years, Udemy has a lesson on how to get into that field.

Naturally, this includes cybersecurity. Udemy's breadth is impressive, but where it really shows its strength is in its depth. Those three skills we mentioned above? You will become acquainted with them in a number of different contexts as you progress through the different courses Udemy has on offer.
And context is important for cybersecurity education. It is easy to get so absorbed in the theory of where a threat might come from and how you might defend against it that you forget that the core of the field is dealing with real-world limitations. That is what Udemy's lessons are all about.
There are a great many lessons too, and they are not just about getting you into the field as fast as possible. They also provide a lot of insight into how to solve individual problems that you might run into once you get into a cybersecurity position. This gives them staying power for beginners and experts.
Drawbacks 👎️
All of Udemy's courses cost money. It is not a lot, and it is certainly less than a normal university degree, but each individual course can add up after a while. This is particularly problematic for a cybersecurity course since the field is so diverse and knowledge needs to be added up through a variety of lessons.
In short, the biggest obstacle you will face from Udemy is the potential cost of the classes incentivising you to take fewer classes. You do not have to take them all at once or within a set period of time, however, so there is plenty of chance for you to offset the cost by taking them slower.
Pros
Tons of different lessons and approaches to the subject of cybersecurity
Great for teaching the practice as well as the theory
Certification is generally well-recognized by employers
Cons
The cost of each individual lesson is not steep, but together they begin to add up
2. Coursera – Best Free Cybersecurity Courses
---
It is a little hard to believe Coursera at times. They offer some of the most important trade skills on the market for free, and their courses are presented by highly respected and accredited institutions. This ensures that the certifications you get will be recognized as legitimate and valuable by employers.

Coursera's particular cybersecurity specialization is offered by the University of Maryland, a school in the United States which focuses on technology and computer science. As such, the course pays a lot more attention to the mechanics of cybersecurity than the theories, making it good for programmers.
It is not totally hostile to people who do not have computer skills though. Coursera offers pre-requisite computer classes and exams that you can use to benchmark your skills going in. And like the main course, these are both free. This allows you to figure out where you stand relative to the course.
This is important, as the course is actually five lessons that each take several weeks. These are scheduled courses with assignments and feedback from real university professors. In short, it is a high-level class that you have to be prepared for, or be prepared to fail out of it.
Coursera has a lot of related courses in multiple languages if you want to expand your skills. If you want to focus on the technological side, the business side, or the logistics side, then all of those are available to you through Coursera's other (free) classes. This makes it easy to pick a speciality to make yourself easier to hire.
Drawbacks 👎️
But while Coursera has a lot to offer, this can be a problem as frequently as it is an advantage. Depth and complexity are both issues, as anyone who is not familiar with the technology the course uses will find themselves taking lesson after lesson just to get caught up with what are considered the basics.
This would be a strict advantage if not for the fact that cybersecurity so frequently employs other tools in the profession. Essentially, the course that Coursera provides is a specialization within cybersecurity. It is a specialization that will see you placed highly within a company, but it is a job not everyone wants.
Take this course if you have a preference for working with computers, a budget, or a lot of time on your hands. But just know that just because it is placed so high, that does not mean it will place you in a better job faster.
Pros
Taught by real universities, giving their courses credibility
Focuses on the most lucrative side of cybersecurity
Great teachers and cohort
Cons
Highly advanced and specialized in a way not everyone will like
3. Future Learn – Best Accreditation
---
One of the reasons why people get interested in cybersecurity is that it is an exciting field.
The more you think about it the more appeals you can see; the very fact of the matter of security implies a conflict between the securer and some unknown invader. It is not difficult to romanticize that.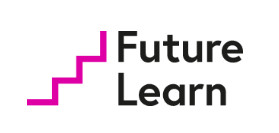 Future Learn appeals to exactly that sense of purpose by taking its courses directly from the GCHQ, the United Kingdom's intelligence agency. It also has lessons provided by the APMG International and the Institute of Information Security Professionals. All these come together to make a great course.
This course includes everything from the most basic ideas of threat identification and management to advanced lessons in computer security systems and vulnerabilities. You do not have to go all that deep in order to get enough of an education to get a job, but the breadth helps with specialization.
Let's talk about specialization since it has been brought up a few times. In almost any field, specialization helps you get employed. The reason for this is the fact that most cybersecurity jobs will involve teams.
These teams will be groups of people assembled to produce a product, and each team member will have distinct responsibilities. Specializing helps you get on teams by essentially designating which responsibilities you are the most qualified to take on. Future Learn helps with this by giving you a huge selection of courses offered by some of the best real-world agencies in the cybersecurity world.
Their beginner courses are free, with later courses and certification both costing money. It is not a huge price point, however, and you will regularly see people getting employed in the field soon after finishing the lessons. So, all in all, it is a good course no matter where you want to place yourself on a team.
Drawbacks 👎️
This is another situation where breadth cuts both ways. When you use Future Learn, you are very much expected to know where to go and what you want. This means finding the right courses, showing up with pre-requisite knowledge, doing tough assignments, and being ready for anything they give you.
Just picking the right classes can be daunting in a space that emphasizes specialization so much. If you are taking these classes then you probably do not know much about the industry, which means that you might not have an idea of where you fit in within a team or company.
That means using external resources to find out which classes might be able to teach you what you need to know based on their titles and descriptions. This is a pretty big hole to leave in a course that is generally designed far above average. But it is also the way jobs in the industry will be as well.
To make a long story short, Future Learn rewards people who have a bit of knowledge of what niche they want to fill already.
And while it is easy to learn about the different niches and find lessons that support that endeavour, anyone who shows up without that knowledge might spend money where they don't need to.
Pros
The authorities providing the courses give them a lot of credibility
Great for specialization
Beginner courses are free to help you find your place
Cons
The amount available to you can cause some choice paralysis if you are new to the field
4. Open University – Best Secondary Courses
---
Based in the United Kingdom, Open University is one of the many online schools that focuses on the IT side of cybersecurity.
We mentioned how fundamental computer skills are a necessity for cybersecurity, but advanced skills like coding were not. This is true. But the field still has lots of overlap with IT.
What Open University gives you is a huge range of methods of approaching cybersecurity. This includes focuses on certain kinds of vulnerabilities within data systems, mathematical approaches to how computers think, and many others. You can go down their pre-set path or make your own path.
But perhaps the best part about Open University's cybersecurity course is that it comes highly accredited. This is because of how the United Kingdom accredits schools, including online schools. It means that the degree you get from the university will be just as valuable as the one you'd get in person.
Open University does believe world-class university education should be open to anyone anywhere. So, wherever you are in the world, you can open up your future with them.
The courses offered here are rather intensive, usually requiring a full-time commitment. Naturally, that also means they come with teachers who are ready to lend full-time help should you need it. They also do not want you to take unnecessary classes, and as such has helpful guides on what to take and when.
Drawbacks 👎️
The first thing you will notice on looking at the classes Open University offers is that they are rather a time intensive. And indeed, by all accounts, they are about comparable to the in-person classes of a university. This is part of where they get the authority to come so accredited, however.
This means that the courses offered here are a lot more approachable to someone who has gone to college or been in the workforce before. There is an impression in some cultures that a person should be charging into college regardless of how well prepared they are to actually navigate a school.
If you want to get the most out of Open University, then you should not actually take any classes until you have an idea of how to manage a heavy workload between multiple classes, as well as how to find out which classes you need to take and what they will offer you in the long run.
Of course, this also means that these courses are restricted to the people who have time for them.
Pros
Intense courses that teach you a ton of professional skills
Accredited with high level degrees
Great interface for finding out what classes to take and when
Cons
Intense and only for people who have the time and ability to navigate a college course
5. NexGenT – Best Advanced Courses
---
Not everyone is going to be starting their cybersecurity education at the same place. Some people are going to come from more conventional security backgrounds, while others are going to be coming from highly technical backgrounds. But at the same time, some people are coming from no background at all.
Most courses are designed to cater to that last group: The freshmen student, the former truck driver, in general, the person who has never interacted with the field before. But not everyone wants to start from the bottom, especially when they have the skills to skip ahead to something more enriching.
NexGenT rewards previous experience with security and technology by featuring tons of high-level classes. These are taught by expert instructors from the actual industry as well, meaning you will get to engage in some of the deepest and most nuanced learning from situations you will actually face.
NexGenT also features some excellent career services, which are generally hard to come by in an online school. These help you get placed in a job right out of your degree program. It helps that the program is also accredited due to its professional instruction and comprehensive class program.
Drawbacks 👎️
Because the biggest asset of NexGenT is that it features advanced classes, it would be a bit redundant to say that the flip side of that coin is that it is not friendly to beginners. That is not even that much of a problem. The real problem is the cost of the courses that it offers to you.
This is one of the few programs out there that lists its price as a five-digit number up front. While some courses can add up to this much over time, this is a cost incurred just by starting the NexGenT course.
The cost is somewhat mitigated by the fact that you can set up a payment plan. But the biggest issue is not the cost by itself, but the fact that you take it all on at the same time. Most other courses come in installments naturally; you pay for a lesson, you take the lesson, and you move on to the next one.
This allows you to take the course at your own pace, both in terms of the amount of work you are doing and the amount of money you are spending. By forcing you to spend more money, the NexGenT course also demands that you dedicate more time or at least more time consecutively.
Pros
Highly advanced courses that help you stay at the front of the pack for jobs
Career services to help you find who is hiring
Great instructors
Cons
Expensive in a way that is obstructive to some learning styles
6. Cybrary – Best Range of Cybersecurity Courses
---
Many online courses for cybersecurity make an effort to focus themselves on a few topics. This helps them stand out. They can say, "We are the best place for this topic," or "You won't find that topic anywhere else." Cybrary does the opposite. It gives you access to a massive range of courses.

It is easy enough to say that a wide range of topics is beneficial to a user. But the way by which it is beneficial is important to note. Because you can find so much information on how cybersecurity works, Cybrary actually fills two roles: First, it benefits beginners by helping them accumulate a knowledge base.
But second, advanced users and people already in the industry have ample reason to delve into it as well. The main thing they get from it is solutions to problems. At times it can seem like a professional should show up to work knowing everything they will do and everything they can do.
This perception is inaccurate, though it is cultivated by a job market that has increasingly high expectations of what an individual worker should bring to their first day of work. The reality of the situation, especially in highly abstract fields like cybersecurity, is that most people require training.
Even after school, training on the job is essential to understanding the nuances of the system you are working in. Since most jobs have systems that are totally unique to that job, you will frequently have to grow to understand the different fundamentals of that system. That means learning more.
Cybrary's dense web of lessons allows you to always find the solution to your problems.
Drawbacks 👎️
Cybrary can be thought of as a great repository of information, but there is a difference between a place where you can get information and a school. Most people who are looking for courses on cybersecurity are doing so in hopes of getting a structured, formal education, and a degree that can land them a job.
You are not going to get either from Cybrary. It has some structure to the flow of its lessons, but it is considerably lesser than most other options. It also is not accredited, nor is it recognized by many employers for its contributions to many employees' skills. If employers were seeing more people reference Cybrary as their main resource, then that might change. But that won't happen soon.
The end result is an online course that is free and can help you learn quite a lot but lacks the direction and authority to really prepare you for going into the industry by itself. It makes a great supplement to other courses, however, due to being free and easy to access.
Pros
Completely free
Provides knowledge on tons of topics within cybersecurity
Easily searchable, making finding what you need to know intuitive
Cons
Not accredited and not well structured for getting you ready for the job market
7. Simplilearn – Best Self-Paced Online Course
---
Most people avoid industries like cyber security because they believe they do not have the time. They likely have jobs, possibly a family, and their obligations prevent them from pursuing another career.
For much of history, they would be right. The only places to pursue another career would either be getting a whole new degree at a university or starting from the bottom of a new job.

Well, these are not the only options anymore. You can get a certification in cybersecurity completely at your own pace.
Simplilearn offers high-quality lessons on-demand, meaning that you do not need to conform to the schedule of a class in order to make use of them. These are some seriously intense lessons too. Ethical hacking, systems engineering, cloud security, and many more that comfortably fit niches.
The instructors of these lessons are experts, which means you can contact them if you have questions or want recommendations, and the assignments are case studies of real-world situations. In short, you will find everything you need to go from knowing nothing about the industry to get a job.
Drawbacks 👎️
The industry itself will recognize the certificate Simplilearn gives you, but it will not fly very far outside of that. This is a unique problem that is worth pointing out, as many people will run into it and assume the worst. If someone turns you down because of your certification, it's easy to think that it's a waste.
But there are generally two types of places where you can get a job in cybersecurity: You can get one at a cybersecurity firm, or you can get one at a business that does something other than cybersecurity but still needs cybersecurity experts. Facebook, for instance, needs cybersecurity even though it's not their focus. Many companies that do not deal with tech will hire a firm to do cybersecurity instead of staff.
Simplilearn's certification will go way further than trying to get a job at a cybersecurity firm, where people will recognize it, as opposed to some companies run by business majors who don't know security managers from control objectives.
Pros
Courses you can pace yourself rather than having to schedule around
Certification will generally be recognized
Great coursework for preparing you for the industry
Cons
Certification cannot take you anywhere
Conclusion 💡️
---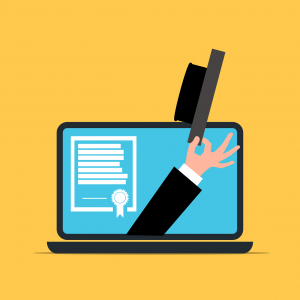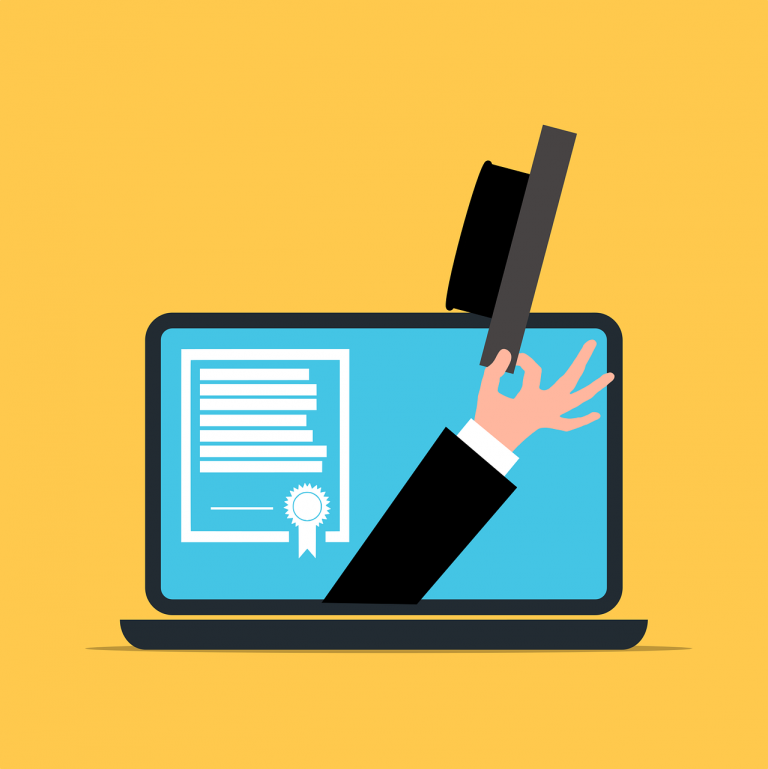 Finding the right online class is all about understanding what you are able to contribute to it. If you do not know what your limitations are, then it is easy to overdo it when you are scheduling things out.
This is surprisingly easy for working professionals. Many people expect overscheduling to be a vice of the first-year college student. They forget that the reason many college students bite off more than they can chew is because they lack familiarity with the college system.
If you do not know how much time a college course's homework and studying can take up, then it is easy for you to overestimate yourself. But that lack of familiarity is just as easily cultivated in a workplace as it is in a high school. Most college courses are more difficult than many jobs. If they were not, then they would leave most of their students ill-prepared for the realities of the job market.
In short, do not be afraid to say, "That is enough classes for one month." Nor should you be afraid to take a break from your courses for a while to get the funds or free time to pursue them further. These things will always take time and effort. Do not act like your experience is an exception.
---
You Might Also Like: