Disclosure: Privacy Australia is community-supported. We may earn a commission when you buy a VPN through one of our links. Learn more.
Best WordPress Hosting Services in Australia (2023)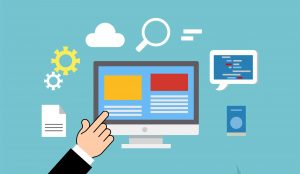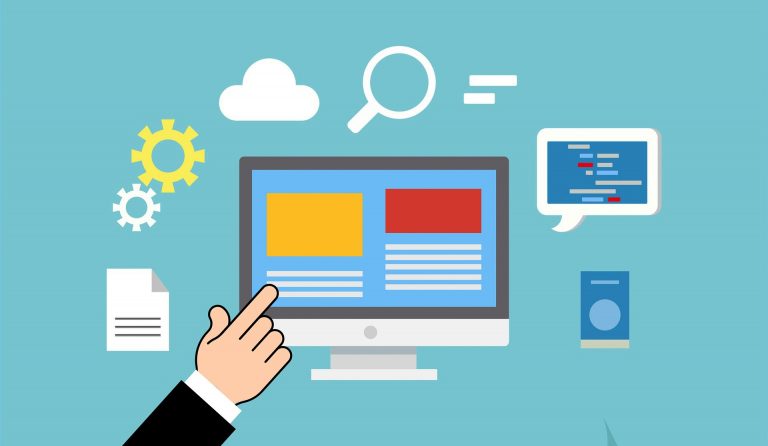 In the world that we live in today, if you want to get on the map, you have to get on the web. The web is full of web pages from individuals and companies from all over the globe that are doing all sorts of things, making it one of the largest markets in the world.
If you're considering jumping on the bandwagon, there is one thing you'll need first, a web host.
Web hosts provide you with a spot on the web and provide you with a domain name. If you don't have a web host you can't get online, which is why there is an abundance of them out there.
One category that's perfect for business and personal web pages of all sizes is WordPress hosts, which use the powers of WordPress in their design.
Below, we've sifted through a ton of online hosts to find the best that offer WordPress.
Table of Contents:
Why WordPress?
---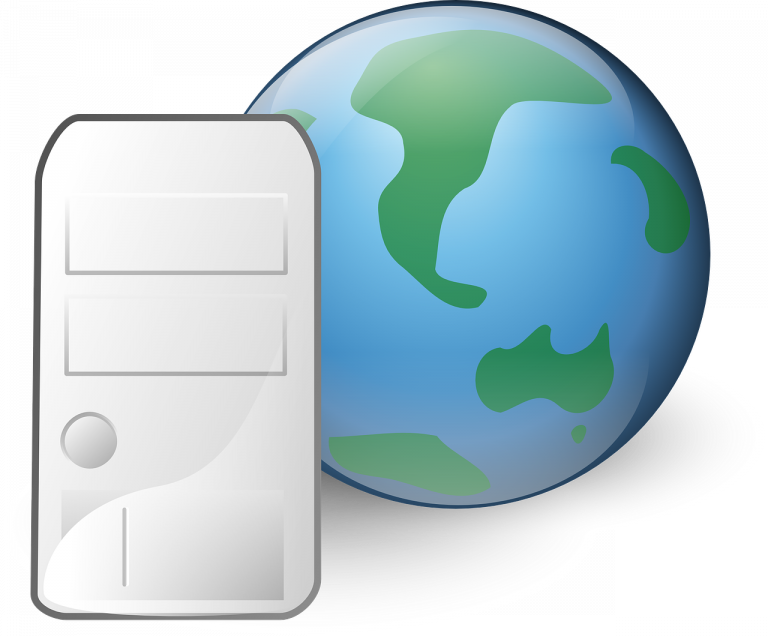 Even if you're not into web design, you've likely stumbled upon the name WordPress. WordPress is open-source software that provides all those who use websites with a long list of design tools and more.
From the simplest blog to the most intricate full-fledged website, WordPress offers layouts, tools, and more to help create the design you want.
WordPress hosting is a form of web hosting that is optimized to work with WordPress. Included along with many WordPress hosts are tools that can be used to create the most detailed websites.
Using a WordPress host when operating a WordPress site is one way to get the best use out of hosting tools and have the best experience while building your website.
Types of WordPress Hosts
---
There are all kinds of hosts out there, each one with a wide range of options on the types of hosting that they offer. WordPress hosting too comes with a lot of options, each one beneficial for different types of users.
Shared WordPress Hosting
One of the most popular options for smaller businesses and individuals is shared hosting. It's more cost-effective and comes with all the tools needed to create a website without paying a huge monthly fee. Shared hosting doesn't have the same capacity, might come with slower speeds, and might not come with the opportunity to have a dominant domain name, though there are so much more benefits than drawbacks. You can also opt for a free web host, although we recommend you don't!
Shared web hosting that's integrated with WordPress features all of the same benefits of design and website management as nonshared sites, though it's less cost because those with this type of plan may likely experience less traffic.
Managed WordPress
Managed WordPress hosting is one that takes the stresses of dealing with all that comes with creating and running a website. Managed websites mostly deal with dedicated sites and have advanced features like cloud configurations and more. Plus, those who choose a managed WordPress host won't have to do a lot of things on their own.
There are fast speeds, lots of advanced securities, servers that work like a charm, and high uptime guaranteed.
What To Look for in a WordPress Host
---
As we mentioned above, there are a ton of WordPress hosts out there. The web is pouring with competition, which is a great thing for future customers. It helps keep the healthy competition flowing and drives down costs while pushing for companies to release the best features.
When searching for a WordPress host in Australia, there are a few things that you should keep your eye peeled for, all of which we've listed below.
Local Web Servers 🖥️
The closer your web servers are, the better your whole online operation will be. When choosing a WordPress web host, it's a good idea to go for those that offer local servers. With servers that are inside Australia, you'll experience faster speeds, more connectivity, and will have less of an issue with loading times. You can take additional steps to speed things up on your end but, having a local server makes things run a lot smoother.
AUD Pricing 💵️
Some companies that are based out of other countries tend to offer all prices in their currency. While that's not a bad thing, it could drive up costs and result in more fees when it comes to conversions and transfer fees. Plus, when it comes to tax time, you won't have to worry about all of the paperwork that comes into play when it involves taxes. Taxes are something that not very many companies and/or individuals worry about when it comes to creating their website, though it's something that all should consider if they are collecting revenue from it.
Local Customer Care + Technical Support 📠️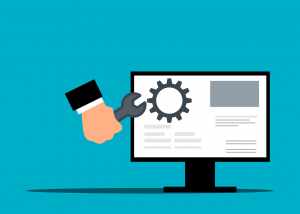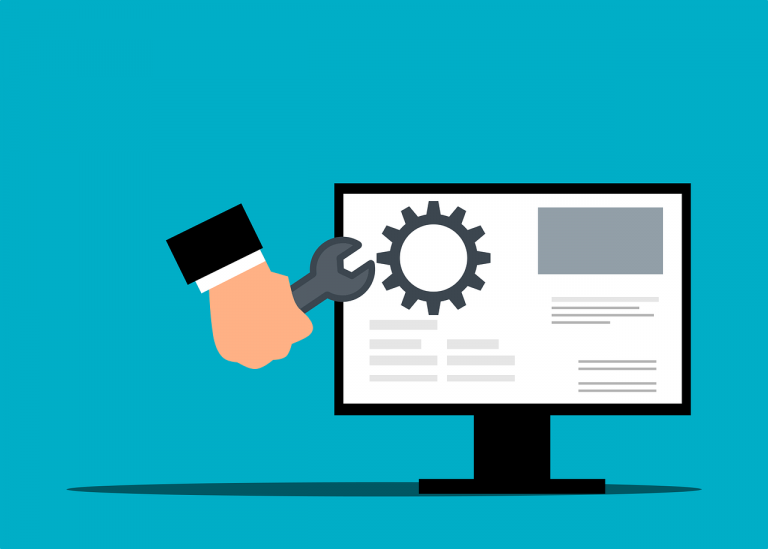 On the web, lots of things can happen. Whether it's servers going down, authentications running out, or things just going awry. When things go wrong, the last thing that individuals or companies need is to be alone. They need a team behind them that can get things back up and running in little to no time at all.
The best WordPress hosts out there offer customer care that includes multiple ways to get ahold of them. That could include things like live chat, email, phone, and more. Besides customer care, technical support is another thing that the best hosts provide around the clock. Technical support is there to help keep websites up and running, troubleshoot key issues, and more. When having any kind of website, it's recommended to have technical support on board.
Reviews 📑️
In the days of the web, there are plenty of opportunities to find out how customers feel. Usually, where there is something wrong with a website or there is a company that doesn't perform well, users will take to the web to voice their opinions, letting others know how their experience was. This can be a good thing and a bad thing, though it's always good from the perspective of the customer, as they're able to read the reviews and decide from there.
When checking out reviews, try to find those that offer insight into the overall performance and that highlight key things like customer care, ease of use, features, and more. Be sure to skim through reviews of all levels, including those that are positive and those that are negative too, making sure that you know what you're getting into long before you choose a provider.
Domain Name 📝️
WordPress hosts will not only provide you with all that you need to create the website you want but will also provide you with the tools you need to design and manage your online space. Another thing that you'll find is a domain name, which is your shareable address where visitors can find you. Domain names are a commodity, one that comes with a cost. However, some hosts out there will bundle the domain name in with the rest of the package, offering it to users for free.
When searching for a WordPress provider, it's a good idea to find one that offers a free domain name, one that doesn't have to have the host's name attached to it. Finding a WordPress host that offers a domain name has the potential to save you a ton, not having to pay for your name in addition to your spot on the web.
Number of Websites 🔢️
In addition to all of the features that a WordPress host can provide, one key feature that's highly beneficial for those who need it is access to multiple websites. A lot of companies or individuals today choose to take advantage of multiple websites, using them as a way to highlight different parts of their company or other areas of their business as well.
When choosing a WordPress host, it's a good idea to look for those that don't limit the number of websites that you can have. Even if you're not using them now, the opportunity to have multiple websites can come in handy in the long run, making it something that you get a lot of use out of once you're up and established on the web.
Email Hosting 📧️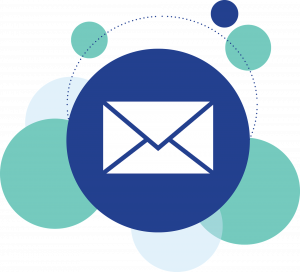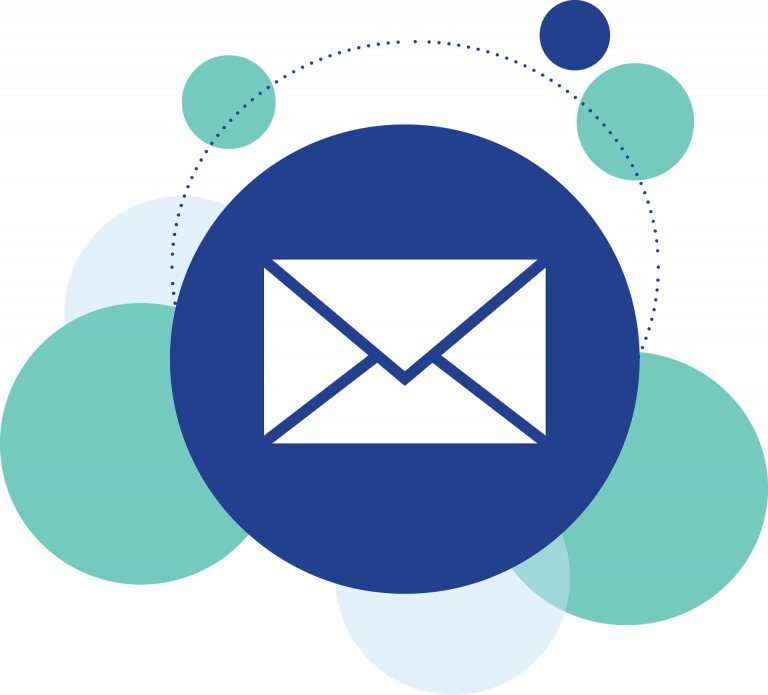 The worldwide web is a dangerous place, with hackers, worms, and more lurking around every corner. When you have a website, you want to look as reputable as possible, something that you can achieve with help from an email connected to your domain.
A lot of the best WordPress hosts out there will offer email hosting as part of their package, something that also comes in handy when working with clients and trying to gain more of a following online.
WordPress Installations ⚙️
Last but not least, one of the top things that you should look for in a host is WordPress integrations.
When working with different hardware and software, it's easy to run into issues of programs and technologies that don't quite work with one another. Instead of dealing with the hassle, it's a good idea to go with those that support WordPress. It will make things much easier when it comes down to creating your website and will ensure that you have integrations that are supported all the way around.
10 Best WordPress Hosting Options in Australia 🇦🇺️
---
Now that you know what to look for, let's hop right into what you came here for. As we said, there are a ton of WordPress sites out there, and not all of them are created equal. We did some searching and came up with a list of some of the best that are out there. So, without further ado, here is a look at our top 10 WordPress hosting options in Australia.
1. Bluehost (Top WordPress Host in 2023)
---
Key Specs:
Price Range: 4.38 AUD per month
Bandwidth: Unlimited
Domain: Free domain with subscription + up to 25 subdomains
WordPress Pre-Installed: Yes
Local Web Server: No
Local Customer Service: No

Bluehost is home to some of the fastest speeds on the web. They provide all users with unbeatable speed and features that allow them to create the online space that they've been dreaming of. Uptime is at a guaranteed high and their security is one of the best that you can find on the web. If you're on the hunt for a WordPress host that has it all, Bluehost is definitely one to keep your eyes on.
Pros
Unbeatable uptime (guaranteed 99.9% of the time)
WordPress hosting integrations available
Access to additional WordPress building software
Customer care that's always there
Easy to use
Cons
There is no available cloud storage
No shared plans available (their drive down costs)
No Windows-based servers
Unbeatable Uptime
If there is one area where Bluehost shines, it's their uptime. Uptime is what all websites want, knowing that their website is up and running and accessible to all those who visit. They guarantee that all users will have their sites up and running 99.9% of the time, something that you can't find with all hosts around the web.
One of the main reasons why they are able to provide such promising numbers is because they monitor online activity in real-time and will send an alert after any inactivity with a server for more than one minute. The web moves fast, and users need something that can move faster.
Top-Notch Customer Care
A lot of web hosts out there don't have a number of options when it comes to contacting them. Bluehost is the opposite, offering all of their contact info upfronts. That includes their phone number, access to live chat, and even email. All of these plus a solid reputation when it comes to finding the solution to an issue or when it involved taking care of something that is happening.
Money-Back Guarantee
Because Bluehost stands behind its services and wants the user to be able to enjoy every second of their experience with the host, all accounts come with a money-back guarantee. That means that all customers have the opportunity to try out the services for 30 days, deciding if it's the perfect host for them or not. During that time, if there are any issues, it's a good time to decide what to do and how to do it to be able to score money back if they are not satisfied.
2. Crazy Domains
---
Key Specs:
Price Range: 5.42 AUD
Bandwidth: 100,000 monthly visitors
Domain: No
WordPress Pre-Installed: No
Local Web Server: Yes
Local Customer Service: Yes

Crazy Domain is a WordPress host that has a ton of good stuff to offer. From their customizable plans to their pricing plans that are there to suit every budget, users can find their perfect setup and start getting access to their website in no time. Traffic allowances are abundant and there are plenty of opportunities to upgrade for businesses out there that plan to grow.
Pros
A long list of hosting options for websites of all sizes
All plans are affordable for every budget
Scalable plans for businesses that expect to grow
SSL certificates that protect all websites available
Cons
There are no cloud storage options
Zero options for a dedicated host
SSL certificates not included with purchase
Automatic Backups
In the days of the web, backups are one of the most important things that you can have. Backups take data, save it, and store it, all so that it can be accessed at a later time. If anything is to happen including breaches, downtime, or just a glitch in the system, backups can be there to save the day, making them something that all companies should want to get their hands on.
Crazy Domains offers access to automatic backups, making them a part of their hosting options for those that have WordPress websites up and running. These backups come in handy if the website ever goes down or if there is some kind of issue that wipes data out. Instead of waiting weeks or months to get back up and running, backups allow companies to get back on the web in no time after restoring a copy.
Endless Options
One of the best things about Crazy Domains is their access to multiple options. Not only can users choose their amount of storage, but also whether or not they need a domain and an SSL certification. All of these things can be added to the most basic package, giving users the option to choose the things they love and do away with any of the things that they don't quite enjoy.
Pricing Plans
When we say that there is a plan for everyone with Crazy Domain, we mean it. There are options that start at right under $6 a month and some that go all the way up to just under $30 a month. The cool thing is that users have the power to choose the option that works best for them, something that not all WordPress hosts will offer.
In addition to finding pricing plans that suit budgets and needs, users can find a number of options to add to their packages to make the most out of their online experience.
3. Hostinger
---
Key Specs:
Price Range: 2.57 AUD per month
Bandwidth: 10,000 per month
Domain: No
WordPress Pre-Installed: Yes
Local Web Server: No
Local Customer Service: No

One of the best things about Hostinger is that you can find them all across the globe. Their cheapest plans come with some of the best features that all users should look for, including access to email hosting, SSL certifications, and more. For WordPress users, they have an optional wizard that will lead them through all of the steps necessary to create the website that they want and keep things up and running the way that they want them to.
Pros
Lots of low-cost plans
Customer service that's always on
The uptime guarantee is solid
Options to build a website with Hostinger's Zyro website builder
Cons
Zero dedicated hosting
There is no phone number provided for customer care
The base plan is limited
Easy to Use
If you're like one of the many business owners out there, you have zero experience when it comes to building a website. It's because of the features that website builders and wizards come in handy, making the process simple. When you sign up with Hostinger, you'll find an advanced tool that allows you to add some pretty advanced features to your website without the need to know complicated codes.
Advanced Security
If there is one thing that every website needs, it's some sort of security. Whether that's SSL certificates, options for monitoring and scanning, or other top methods of security, websites of all types need it.
When choosing Hostinger, all websites have SSL certificates for free plus, there are options to add advanced security features like Cloudflare and more. These protect from some of the web's most prominent attacks, like DDoS and Brute-Force. There is also monitoring available where the host will keep a close watch-out for sites and create an alert if any suspicious activity is noted. All of these work together for a safer online experience for all.
WordPress Hosting Options
When it comes to WordPress hosting, users won't have to choose just one option. There are a number of options offered by Hostinger, including those that are specifically for the WordPress website. Those that have websites made with WordPress can enjoy four different plans to choose from, all of which are tailored to suit users with a WordPress website.
4. Cloudways
---
Key Specs:
Price Range: 10 AUD per month
Bandwidth: 1TB
Domain: No
WordPress Pre-Installed: No
Local Web Server: Yes
Local Customer Service: No
You can find a local web server when you choose Cloudways, and you can find them around the globe too. They have gone out of their way to try and make the most user-friendly setup for all of those that choose their services, including key options like Pay as you Go and additional integrations like Google Cloud, Amazon Web Services, and more.
Pros
They offer a ton of server features
Additional websites come free of charge
High-performance servers that offer unmatched quality
Superfast server speeds
Free SSL certificates
Cons
Not the best for beginners
Most add-ons come with fees attached
No root access
Manage Services
When it comes to getting your website up on the web and keeping it running, there are a few things that you have to look out for. While you can do them on your own, it's a better deal to be able to rely on a service to provide them for you. A few of the services offered by Cloudways to keep your servers up and running include MySQL, Memcached, and Apache, among others.
Advanced Features
When you choose Cloudways, you're not just choosing a host, but one that offers a ton of advanced options that you might not find with other hosts. For those on a budget, the Pay as you Go feature is one that is useful and for those that are wanting to enhance their server functionality, server managers are the way to go.
Super-Fast Performance
If there is one thing that can send a host up on the list of WordPress options, it's the opportunity to get the fastest performance and the highest amount of uptime.
Cloudways guarantees that websites will be up and running 99.9% of the time and that application performance will be at its highest at all times. Users shouldn't experience issues when it comes to performance, taking advantage of all of the key things that the platform has to offer before they start to add in their own personal touches.
5. SiteGround
---
Key Specs:
Price Range: 6.99 AUD per month
Bandwidth: 10,000
Domain: No
WordPress Pre-Installed: Yes
Local Web Server: Yes
Local Customer Service: No

SiteGround is a WordPress hosting service that offers fast loading times and a long list of other notable features. They have all that both companies and individuals need to get up online and start creating the webpage that will get you on the map. From a basic entry-level setup to levels that come with multiple websites, lots of disk space for storage, and more, you can find it all with SiteGround.
Pros
Offers great uptime
Options to pay both monthly and annually
Free SSL certificate with all plans
Both free and paid services
Servers located all across the globe
Customer care that's always on and ready to help
Cons
Comes with fewer storage options than some of the competitors
There are only shared options available and there are not currently any dedicated, VPS, or Windows options
E-Commerce + SSL
For those that are looking to get their products up on the web, SiteGround has a ton of tools to help out. From setting up the website to getting started with processing payments and securing customers' information, there are options to find it all from the home page. SSL certificates come with all websites, no matter the level. This helps to keep all sensitive information out of harm's way and secure both the company and its visitors from dangers on the web.
Uptime Trackers
Websites are only providing the things potential customers want and need if they are up and running. Some web hosts out there cannot provide a guarantee when it comes to uptime, something that you can find with SiteGround. You can rest assured that your website is guaranteed to be up and running more than 99% of the time plus, you can check your sites any time. Take a look at how your sites are performing and what they are doing at any time.
Options for Everyone
SiteGround offers plans that are perfect for individuals that have a website all the way up to companies that have a ton of traffic. Plus, when you choose one plan, you don't have to stick with it forever, moving up or down when you need to. Because SiteGround has options to serve those who need to be online, they have a ton of options to choose from, some of which can be added if needed to customize the best plan for any type of website.
6. GoDaddy
---
Key Specs:
Price Range: 5.49 AUD per month
Bandwidth: 25,000
Domain: Yes
WordPress Pre-Installed: Yes
Local Web Server: No
Local Customer Service: No

Go Daddy has been in the game of hosting websites for years now, made famous for their racy commercials and fun name. They provide options for all kinds of businesses, though the base plans all come with superfast international and domestic speeds, email hosting, traffic support up to 25,000, and even a free domain name. GoDaddy is optimized to work with WordPress, which is what you can find when you log in and start designing from start to finish.
Pros
One of the largest domain name registries on the web
Tons of services available
Unlimited bandwidth with most accounts
Tons of disk space
Lots of offers and discounts up to and running all the time
Cons
Live chat support is not available 24/7
Customer support has a mid-range rating
There is no transparency when it comes to hardware specs
Email Hosting
GoDaddy's motto is out with the old and in with the new, something that they tend to stick to. Instead of just having regular email hosting, they offer their users the opportunity to enjoy a whole new emailing system that's synced up with Microsoft Office 365. In this way, users can bundle together all the most important stuff and get the most out of their time online.
A few things that are included along with Microsoft 365 are Skype for business, Microsoft Teams, and two of Microsoft's most famous packages, Word and Excel.
Iron Clad Security
Even if Aussies are accessing your website through a VPN, there could be parts of your website that are left unsecured that wind up resulting in the theft of sensitive data. GoDaddy takes a lot of care when it comes to keeping their services secured, including adding SSL certificates, security monitoring, and more. Monitoring is done with the help of web application firewalls (WAFs) and content delivery networks (CDN).
All-Inclusive Base Account
Not all those who are trying to get on the web need a ton of advanced features. However, there are a few things that all users could use, like faster speeds, more uptime, and larger storage space. When you choose GoDaddy, most of that comes with the base account, something you won't find with other WordPress hosts. All accounts come with options for unlimited bandwidth and access to WordPress from the get-go, along with a free domain name and much more.
7. A2 Hosting
---
A2 Hosting has grown a lot over the last few years and there is a good reason for that: they have well optimised plans that are suitable for just about any sort of web hosting that you need to do.
Via A2 Hosting, users have found that they are able to run their WordPress sites at peak ability. Plus, they offer versatility. You are able to have a do it yourself version of WordPress hosting and then there is also the Managed WordPress hosting that gives you more abilities and features too.
Pros
Free email accounts for customers
Free CDN, which increases the average loading time by as much as 200%
Free site transfer, which means that you can migrate your site from another host without losing any of your pivotal pieces
Terrific customer service that is available all day and all night and is professional and friendly
The company is eco-friendly and puts an emphasis on helping the environment
Cons
A bit of a steep learning curve, especially for new customers
Ideal for a single site but not as great if you are running multiple sites
Turbo Power
A2's turbo servers are low-density servers that are said to be 20 times faster than standard, regular servers used by most other people. A2 also offers SSD storage, which is made with enterprise-grade RAID-10 solid-state drives that will store data with the highest level of stability and strength.
Great Customer Service
But perhaps one of the things that most attracts people to A2 is the fact that the customer service provided is second to none. Known as the Guru Crew, A2's well known and well regarded customer service support staff if available to users 24/7. This is key if you are trying to set up your first site, as A2 Hosting can be a bit challenging for newcomers.
8. HostGator
---
HostGator is a great service for those who are new to website hosting and even those who have never used WordPress before. Plus, HostGator has a lot of options that are ideal for people who want to run a site on a budget because the service has proven that it will not break the bank.

However, since HostGator is a budget service, you can expect that it will not be as powerful or versatile as other competitors. You get what you pay for, so you spend less money but you also get less features too.
HostGator is best for people who are starting smaller, first-time sites, and who are wanting to get them up and running as quickly as possible. If you are looking to have a more premium site, you should focus your attention on more premium WordPress hosting services.
Pros
Perfect for people building a website on a budget
Cloud-based servers ensure that your site will remain up and running, and multiple servers mean that the chances of your assets being lost are slim
Cons
Limited features due to the low price of hosting
HostGator does not focus on more powerful sites and instead is best for smaller projects and websites that don't require as much power or speed or data storage
Cloud-Based
The best feature offered by HostGator is the cloud-based managed plans. This means that you do not have to save many of the assets you have locally to your computer but can rest assured that all of the pieces of your site will be safely saved to the cloud, able to be pulled down wherever you need.
Multiple Servers
Plus, HostGator ensures that the cloud is run through multiple servers. This means that is one server goes down, another one will hold your assets safely.
9. Panthur
---
Panthur got its start in Australia but was then purchased by Hostopia. Still, it is considered an Australian company which is just one of the reasons why it is a smart choice for you or any Australian website owner who wants to host easily.

Panthur has put a great emphasis on providing powerful plans on a budget. Sure enough, the company has many affordable options for just about any sort of site that you want to run. And you get a lot of storage for a cheap price point too. The mini plan, which is meant for just one website, gives customers 2 gigabytes of stage space. This is perfect for smaller sites and blogs.
Pros
Started in Australia, so it's great for Aussie pride
Cheap plans that are great for newcomers
Cons
No date centres overseas
The customer service is still lacking
Hostopia's takeover of Panthur was not smooth and the company is still working out some of the kinks
Good Bandwidth
Meanwhile, the bandwidth allotment of 100 GBs a month is more than enough for smaller sites. But if your site starts to surge and finds a deep audience well, you will be able to upgrade your plan and therefore deftly handle all of the traffic that is coming your way.
Unlimited Email
Panthur will also give users unlimited email accounts, which will keep your business professional and easy to manage. The company will also auto-backup your site often, which means that you can restore a copy of your site with just a simple click of the Click Restore feature.
The server resources are adequate and the features are plentiful when it comes to Panthur.
10. InMotion Hosting
---
A CDN is recommended when you use InMotion Hosting because the company does not have servers here in Australia. And you might be a little disappointed to see the higher price point but you get a lot of good value for the money you spend. InMotion Hosting is more expensive but it's worth it.

InMotion is typically aimed for businesses, which is why the company focuses on the speed of the sites they hold. Everyone knows that a fast site is a successful site and businesses need to be sure that their site will run quickly and efficiently and will provide customers with the best and fastest experience.
Pros
Huge amount of storage space, which makes it ideal for just about any site
Big focus on the speed of sites, meaning it is perfect for businesses hoping to make an impression on incoming customers
Comes with advanced caching manager
Strong malware protection and scans of your site for files that are threats or security compromises
Cons
More expensive than most competition, although it offers a lot too
Servers are only located in the US, so you will need a CDN to run your site
Powerful Base Plan
The base plan offered by InMotion provides customers with 50 GB of storage space. That is a huge amount of space. In fact, it is actually overkill but it means that you will never have to worry about storage space, no matter the size of your WordPress site.
Money Back Guarantee
InMotion provides a 90-day money-back guarantee on WordPress hosting plans. But that only is in effect if you are choosing a prepaid plan for six months or longer. If you are choosing a shorter plan, you are enabled to have only a 30-day money-back guarantee. Still, it is a great way for you to test out the services provided by the company and see if they are right for you.
The Pros and Cons of WordPress Hosting
---
Anyone that has their webpage up and running online needs to have a host. A WordPress host is one type of host but, is it the right one for you? Below, we'll check out some of the pros and cons of WordPress hosting, helping you decide whether it's the right option for you.
The Pros of WordPress Hosting 👍️
WordPress is a pretty powerful tool that's perfect for businesses and individuals. No matter what type of website is needed, WordPress is perfect for even the most beginner web creator out there.
Below, we'll point out some of the key pros that come along with WordPress hosting.
Zero Technical Skills Required
A lot of companies are rushing to get on the web, enjoying the long list of benefits that come along with being connected. The only bad thing about being in a rush is that most people think that they need advanced technical skills to get things up and running. The truth is, there is no need to have a ton of technical skills with WordPress, as it's simple to use for even the most beginner computer users.
Create and Tweak
For those that have a successful website, you might not want to make too many changes to what you already have. For others, if a website is a new thing, it's difficult to know how things will go until it's up and running. Getting creative with WordPress is simple and making changes is too. Companies can simply visit their WordPress page and start making changes to suit their traffic and give them more of the things that they are looking for.
Improved Security 🔒️
WordPress has a ton of security measures on-site and makes sure that they are up and running. A few of them include monitoring tools that keep all websites safe and extra options that users can choose to add to their websites too. WordPress has a solid reputation, one that is known for providing the best in hosting and security for all users at all times.
Back-End Expertise
The front-end of a website is simple once you start diving into the back end. There is a lot that goes into getting and keeping webpages up and running, something that requires knowledge of programming languages, and a clear understanding of how key integrations work together. One of the best things about WordPress is that clients are not required to have advanced skills, and all back-end business is handled by the pros.
Backups
Backups are a lifesaver and not something that every site requires. With WordPress hosting, backups are automatic and disk space is plentiful, allowing businesses to have an updated backup copy of all of the key information they need just in case anything goes wrong. This could keep companies afloat when things go awry and even restore web pages if there is any trouble in a matter of seconds.
The Cons of WordPress Hosting 👎️
Just like everything else in life, there are both pros and cons. Understanding what could go right and wrong before choosing a service is a sure way to decide if it's the right choice for you and whether the cons are worth it.
On the Expensive Side 💰️
If there is one con that stands out above the rest, it's the fact that WordPress hosting tends to be on the more expensive side. WordPress offers both fully managed and semi-managed options, all of which tend to be more costly than some of the other options. If you're looking for a low-cost plan, maybe try out some cheap web hosting options instead, they are out there!
Forced Updates
While it's a good thing to have updates that keep things running smoothly, WordPress doesn't ask first and will just update things. That could mean downtime for your website and could mean changes that you're not quite up to speed with. Because updates can wreak havoc if they're not done correctly, many users like to hold on to their current version until they know all of the kinks are worked out, and then they will switch once they know things are running smoothly.
Limitations
WordPress is filled with plugins that are specifically for WordPress, which could mean that others are out. WordPress, like any other company, likes to stick with what they can offer and will not support integrations from some of its top competitors. Even if it means not being able to give users all of the top technologies out there.
Is WordPress Hosting for You?
---
WordPress hosting is a solid option for anyone that's looking to create a website and finally get their products up online. WordPress is recommended for many, coming with all the necessary features and plugins that businesses and individuals need.
Because hosting is optimized for WordPress, all of those who choose it will be able to enjoy better security, lots of plugins and key integrations, and even speeds that you can't find anywhere else.
If you're wondering if WordPress hosting is for you, consider your budget, your goals, and your necessities when it comes to bandwidth and speed. All of these can help you narrow down your choices and finally decide if WordPress hosting is for you.
---
You Might Also Like: