Disclosure: Privacy Australia is community-supported. We may earn a commission when you buy a VPN through one of our links. Learn more.
Best Online IT & Software Courses (in 2023)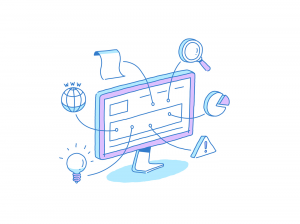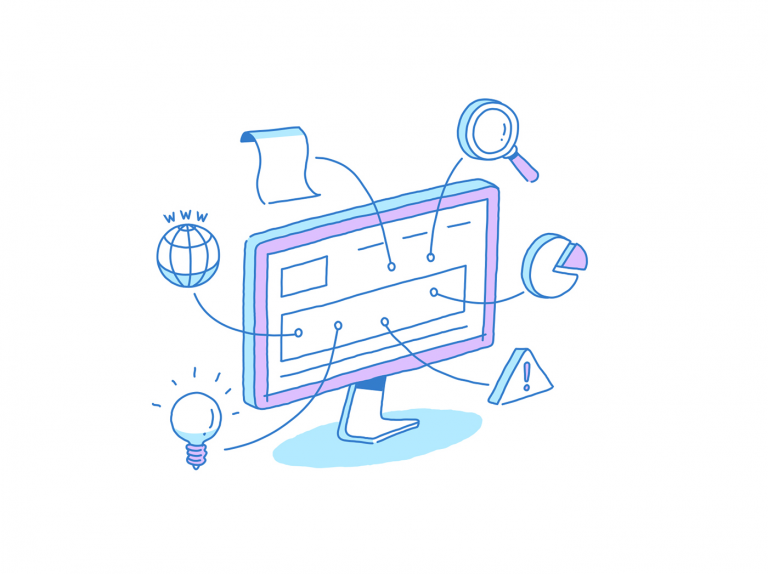 Having sharp abilities in the digital sphere is vital in today's world. So much is digital, with many of us relying on the internet and digital technology every single day.
IT weaves into our personal and work lives, even down to farmers hedging grain prices via futures trading.
With this in mind, a career in tech is not only engaging but also important to modern lifestyles.
(Indeed, technologists today may become more and more focused on improving access and mining of commodities, as this quite literally feeds technology.)
In this guide, we cover the top online IT & software courses online today.
📙 Top IT & software courses:
#1 The Complete Cyber Security Course: Network Security (Udemy)
---
Although Australia is considered a hallmark for cyber defense, there is still a large demand for new hires. So there is good reason to go with Udemy's Complete Cyber Security Course, this is actually the second part of a series – which builds on fundamentals covered in the first course, with a strong focus on network security.
The programme goes through key competencies needed to work as a cyber security professional, intertwining essential network-oriented topics like Wi-Fi security against hacking, managing passwords, security, firewalls, and Wireshark.
Students will learn how to structure and configure small networks, as well as how to employ ethical hacking to search out vulnerabilities existing in networks.
Other areas covered are the various approaches to authentication including multi-factor authentication using soft and hard tokens, as well as standard passwords. The program also covers in some detail going about privacy on search engines, Which includes ways of avoiding tracking and navigating privacy issues inside search engines and their third-party connections.
Udemy advises that new students first enrol to its 'Hackers Exposed' program before this one but this is not a prerequisite if you want to skip ahead. And if you continue your studies after this course, you can opt for part 3 (called Anonymous Browsing) and 4 (for Endpoint Protection).
Length: Study at your own pace
You can Register Here
#2 University of London: Responsive Web Design Course (Coursera)
---
Offered by University of London, this online course on web designing is aimed at those looking to learn how responsive and professional sides are made. Lecturers go through the building blocks of developing wireframes for web pages. The computer languages covered include the HTML, CSS, and JavaScript. Which makes this a top-rated way to boost your path into web designing.
Key features:
Excellent user reviews with immediate membership.
Learn the essentials needed to get an entry-level pathway into this career.
The curriculum focuses on modelling, APIs, and web page animation.
Develop key education into stack web dev that leans heavily on front-end programming and database customisation.
Week-long free trial period.
Duration: One week.
You can Register Here
#3 Data Science and Machine Learning Bootcamp with R (Udemy)
---
Instead of focusing on the R coding environment alone, this Udemy program goes into both R programming, integrating it into data analytic settings, developing engaging data visualisations – however, it also goes into how to intertwine R programming languages with machine learning. This makes this program also a top machine learning course.
This 2-in-1 course comes organised by one of the leading teachers on the online learning platform, Jose Portilla. Jose was behind preparing numerous Data Science & Programming courses for many thousands of students. The course begins with the basics of using this programming language, all the way to sessions aimed at professionals already with data analytic skills seeking to expand their career shift into machine learning and/or data science. The fundamentals of both ml and data science are reviewed from the basics to advanced levels.
Which makes this course comprehensive. It features an impressive number of video lectures, as well as detailed coding notebooks that accompany each instalment, with downloadable resources. Students start out with setting up the environment then we want to the basics of programming in R which also involves vectors, data frames, and matrices. On data visualisations, this is interwoven into a capstone project. Lastly, ML learning is made more practical by developing 12 portfolio product creation pieces per student – after finalisation, students are given a certificate of completion.
Key features:
Make engaging Data Visualisations
Learn how R can be used to handle data effectively.
Go through various USPs for R which include Excel, SQL, web scraping, and CSVs.
Get an introduction to ML algorithms – various things ranging from decision trees to random forests, as well as linear and logistic regressions. It also discusses data mining for Twitter and word clouds.
Once again, each section includes practical R programming Capstone projects and quizzes which develop ML portfolio pieces.
Subscription to a Q&A forum.
Duration: Over 8 hours worth of video lectures, learn at your own pace.
You can Register Here
#4 Udemy: Web Design for Beginners: Real World Coding in HTML & CSS
---
If you are a beginner or amateur seeking to become a professional web developer or web designer, this is an excellent Udemy course to start out your journey. In this program, you'll go through the building blocks and gradually increase to more advanced concepts that can turn your web app projects into something more captivating.
You'll also discover how to take greater control of your workflow in order to achieve the desired look and architecture. The course is developed by Brad Schiff, who works as both a web design professional and instructor. Get insider tips on what is currently being used in the web design and development world throughout sessions. Once a program is completed, after validation, students are given a badge of completion which can be linked to on their LinkedIn profile or shared with employers.
Key features:
To repeat, the course starts with the basics of programming, which includes HTML and CSS, as well as using this to create dynamic and responsive websites.
Explore how to structure pages and use scripts for competitive animations as well as effects via CSS3.
Get an understanding of developing websites that have mobile responsiveness.
Explore how to structure navigation menus, as well as styling them, and handling transparency overlapping for responsive sites.
Duration: One week or less.
You can Register Here
#5 Udemy: Learn Photoshop, Web Designing & Profitable Freelancing
---
This earnings-focused web development program hosted on the Udemy platform starts out teaching the basics of Adobe Photoshop – so that you can develop the most responsive website structures. Even for beginners, this will give you a structured overview of Photoshop.
The course also strongly focuses on translating skills so that they are profitable. Specifically, in order to build a freelancer career giving examples that relate to some of the most popular freelancer platforms such as Designcrowd, Upwork, Fiverr, Crowdspring, 99designs, and others.
The program is run by Cristian Barin, who himself is a certified instructor in Photoshop as well as a web design professional (also the instructor of number four in this guide), and students are provided with this unique freelancer experience throughout the course so that they are prepared for building their own client roster.
Key features:
A fast-paced and practical program that covers the fundamentals of web designing, as well as Photoshop.
Explore various case studies to practically absorb the design process.
Try out and access more than 50 premium Photoshop files offered by the tutor with additional educational materials to boost your designing capabilities.
Get practical recommendations on developing a reliable income from freelancer clients.
Create a USP using the course's many insider tips, and take advantage of a month-long money-back guarantee.
Duration: Around one month.
You can Register Here
#6 Udemy: Landing Page Designing & Conversion Rate Optimization
---
As per the title, this program focuses on giving business owners clear instructions on how to improve the success of landing page conversions.
In short, this Udemy program is best suited to people looking for a way to understand the core tenets of designing landing pages – what are the principles for creating landing pages?
The programme however focuses on landing page construction without using coding. The course is prepared by Isaac Rudansky, who is a Google AdWords expert and also co-founded AdVenture Media.
Sessions are hosted through HD videos, with the lecturer running through each aspect of landing pages, for example, positioning and making the CTA in order to maximally direct prospective visitors through their website. And just as with all of the other courses in this guide, students are given a certificate of completion after validation.
Key USPs:
To begin with, and one for the function of a landing page and the process of developing one from start to finish in order to maximally engage visitors, so that progress across the funnel and convert into customers.
Run A/B tests accurately, to measure metrics of conversions and are the pieces of Keydata four regulating and optimising landing page versions.
Pinpoint the position of a prospective lead in the sales funnel and learn how to structure the landing page so that each phase of the sales process is correct.
Work with compelling captions that give the correct prompt.
Duration: Around ten hours.
You can Register Here
Let's cover a few most sought after careers in IT & Technology today…
What Is Software Engineering?
---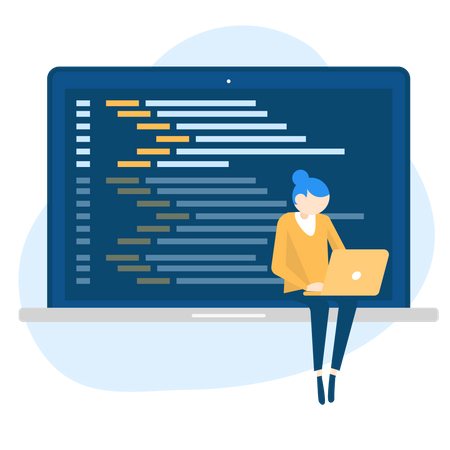 Software engineers use many of the approaches that traditional engineers use in order to construct software and apps. Software engineering begins with considering what the user will require.
They then design the software, launch it, and monitor it so that it stays healthy. Software designers also need to direct programming teams on what to work on, so that the application works as planned. The engineer sometimes takes part in the programming aspect, regardless they need to have strong programming capabilities themselves in order to properly direct are programmers. Typically, they are fluent in multiple programming languages.
Software engineers handle the development of the projects: operating systems, computer games, applications, and network management systems included. They have a deep-level broad understanding of concepts of computer science and software and understand hardware limits.
Why Are Software & "Full Stack" Engineers So Sought After?
---
One of the most technically demanding positions any programmer could be assigned is that of being a full-stack engineer. But why is this position sought after and so demanding?
Full-stack engineers only do the structuring for software architecture, they also complete data structures and design patterns. As well as treating a variety of applications and web services, while also supervising the full development team.
A full-stack engineer needs to balance many things at once, so this position is considered a senior-level software engineer role – they have their fingers in many pies, which includes testing, designing, and execution phases for software. Full-stack engineers need to have prodigious awareness of each stage of the software development process. These skill-sets include internal tool management, performance evaluation, code reviews, and updating. The tag "full-stack" describes the level of versatility and completeness that this level of engineer needs to have so they can properly direct any stage of the software development process, whether it is front-end or back-end development.
Full-stack engineers clearly have many duties. When a project first kicks off, they will typically partner with the executive team and software development team so they can create a plan and scope for the software project. After this, the senior engineer usually handles the software architecture structure – and looks into data structures and design patterns.
After the planning and designing phase, full-stack engineers become responsible for creating the scalable web service and handling the APIs and apps, and internal software service tools.
In addition, full-stack engineers need to know all levels of programming for their language, troubleshoot and debug, address any bottlenecks, and keep workflow for the software efficiently. Finally, they will need to collaborate with the design team to create microservices, as well as technical documents for guidance.
Why Are Cybersecurity Experts So Sought After?
---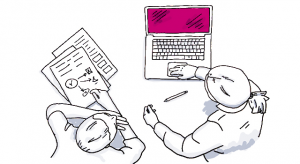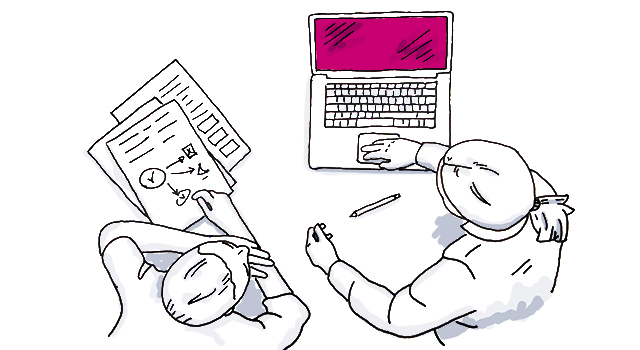 There is a hiring boom in Australia for cyber security recruits.
Cyber security hazards are growing as data sharing expands. As the number of security breaches rises, and data leaks grow, cybercrime is now a leading threat to worldwide business. Competent cybersecurity professionals are essential for security firms and governments.
Forecasts for 2023 with a global shortage of recruits for the cybersecurity of 1.8 million. Many recruiters are filtering for the right candidates by looking at their personalities. In fact, most of the recruitment process doesn't consider personality and instead focuses on academics, experience and hard skills. Each of these is essential, however, there is a lot of utility to knowing how personality characteristics play a big role.
Top Personality Traits to Succeed in Cybersecurity
---
These are according to Hogan Assessments (Ryne Sherman, PhD and Chief Science Officer)…
1. Humility. Modest recruits tend to do the best at cybersecurity – these types stay out of the spotlight. A functional cybersecurity approach is not ego-driven or fame-seeking and instead of suits low-key personalities. Interestingly enough, this contrasts with infamous names in cybersecurity who are well-known cyber-criminals.
2. Giving-ness. Cybersecurity crews should be altruistic, seeking to be of service. Although they will spend the majority of their time dealing with programming languages and systems, making a difference by helping to secure the data of others is the core reason for their profession. This means they should be good at working with others rather than self-isolating or siloing. Effectively warding off threats will necessitate partnering and trusting colleagues who are all reaching for the same security outcomes.
3. Stability. Enterprise-level networks are constantly under attack or threatened by attacks. Cybersecurity agents need to have a fighting spirit and be time-sensitive, crucial to keep composed when confronting major cyber threats. Overreacting when under fire can crush the whole project and move their attention away from key objectives that really affect mission outcomes.
4. Scientifically-minded. The ideal cybersecurity agent looks to figure out solutions to challenging data problem sets, so they need analytic skills. Cybercriminals are never-endingly advanced in their approaches to finding exploits and this requires recruits with a strong head for technical, evidence-driven decision-making abilities.
5. Curious. The cybersecurity landscape is ever moving. Agents need to keep pace with their targets. Once one is cleared out, another replaces it, requiring a totally new combination of skill sets than what worked previously. Security recruits with longevity need to have imagination, creativity, and inquisitive. They need to figure out things before their targets do, being driven to consider new ideas and to constantly learn.
6. Responsive not reactive. In cybersecurity, systems can reach a critical point instantly, and this naturally leads to a domino effect of placing the blame. For instance, if a firm gets exposed to a breach from bad email practices – the cybersecurity recruit could find themselves in the fire. Instead of adding fuel to this, they should be organised and above the reactive momentum – so that the proper response is made in an optimal amount of time to the challenge.
7. Diligence. To expand on the point above, due diligence becomes crucial the more that the environment is pressurised. If a company's security is at stake, the agent needs to be detail-oriented and time-sensitive at the same time. Which makes this role similar to being an emergency doctor: one small oversight could open the door to a major exploit, so each detail needs to be double and triple-checked. Mistakes will happen; these should be evaluated in order to continue to improve.
Personality Traits of Great Programmers
---
1. Prodigious patience. Without this, it's impossible to become a successful programmer. Programming is not a simple skill set to master, and even leading programmers have a rough time with logical issues, resilient bugs, and other project obstacles. The only way to wade through these waters is stubborn grit. Top performers enjoy the challenge of trying to figure out a difficult programming issue.
Indeed, patience is so essential to his man of work that you say it's the single must-have personality trait required to become a successful programmer. This can't be forced, so you should already love the field to some degree.
2. Eye for details. This skillset can be developed with time. If you are allergic to sweating the small stuff, personal details, and so on, then programming will be a major and ongoing migraine. Particularly with software-based companies, senior engineers for instance may need to make five key decisions per line of code. This is a major responsibility. Any mistakes written into previous lines of code get inherited into future iterations and versions.
The highest-paid programmers are renowned for their obsessive attention to the tiniest of details – thinking ahead to how each entry will affect future iterations.
3. Imaginative and creative. Programmers are not thought of as creative. Instead, they're associated with highly logical, rigid thought. In actuality, the truth is that the best programmers are among the most imaginative people on the planet. Research confirms this: that the level of creativity is the greatest personality-based predictor of how well somebody will do at programming. Which after some thought, makes sense.
After all, the core role of coders is to figure out innovative ways to solve challenges using codes that they imagine – and what is more creative than that?
You can find that the best programmers surprise others by taking unexpected pathways to solve problems that they are given to solve, or by approaching the issue at a different angle than is commonly done. So if you're the type who has divergent thinking, this could be the field for you.
4. Loves learning. To balance out the point above, as explained earlier, it's very easy to imagine some innovative piece of software. It's a lot harder to bring that concept to life. So any successful programmer should have an insane desire to learn about programming and different programming languages. To stay sharp in this arena, you need to know what's changing and advancing – you should have a desire to absorb every new nugget of valuable information you can get your hands on!
The greatest programmers don't just learn about programming and absorb programming-related resources. They have a diverse and versatile backdrop of interests that keep them intensely engaged in their line of work, as well as competitively creative.
But you won't know until you try… If this particular section has been of great interest, have a look at our top-recommended programming courses for 2023.
---
You Might Also Like: