Disclosure: Privacy Australia is community-supported. We may earn a commission when you buy a VPN through one of our links. Learn more.
Brokerage Fees Australia – What Are Brokerage Fees?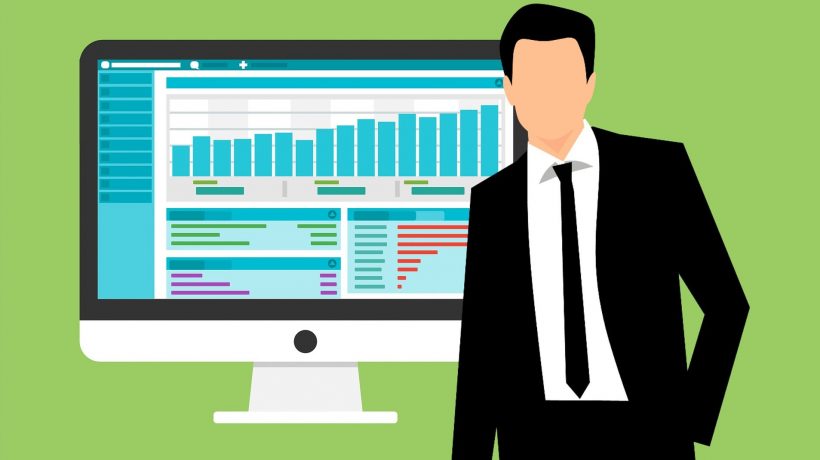 Brokerage fees may have a significant influence on a trader's bottom line yet are frequently disregarded. Different brokers have different trading costs, therefore it is important to shop around. Online stock trading costs, Forex trading fees, and gold trading fees may all vary, even while using the same broker.
This page answers the question, "What are Brokerage Fees?" by explaining what a brokerage charge is, outlining the many kinds of brokerage fees, and providing advice on how to locate the most suitable brokerage costs for your specific circumstances.
Table of Contents:
Brokerage Costs Defined
---
Your broker will charge you a commission for acting as an intermediary and facilitating your transactions with other market participants. There are fees associated with trading on each given financial market. Broker fees or brokerage commission are the terms used to describe these expenses.
Brokerage fees might vary widely not just between brokers but also across asset types. In the past, brokerage fees were rather expensive because of outdated technology and challenging market access. However, the advent of the internet and other forms of modern technology has sparked fierce competition among brokers, resulting in historically low trading costs for ordinary people like yourself.
Because of this, inexpensive brokerages emerged. To trade stocks at a reduced cost, many investors turn to discount brokerages, which enable online order placement. Investing in cheap stocks requires careful consideration of which broker to work with due to the broker fee or commission paid on buying and selling.
As you will see below, however, not all brokers are created equal, and some charge far more than others.
Common Broker Fees
---
Some common trading costs are detailed below for your perusal. A broker's fee for a given service or product may be greater or lower than the fee charged by another broker for the same service or product. It is a good idea to double-check the broker's terms and conditions for any further fees, both upfront and in the fine print.
Here are the main broker charges of which you should be aware:
✔️ Spreads
✔️ Commissions
✔️ Swaps
✔️ Accounts
1. Trading Spreads, the Primary Brokerage Expense 💳
---
Trading spreads on several asset classes are the most typical kind of brokerage charge. The spread is the amount by which the selling price of an asset differs from its asking price.
Bid-ask spreads, or trading spreads, may be very different from one broker and asset class to another. Spreads for various trading instruments are shown on your broker's trading interface.
2. Transaction Fees 📚
---
When making a trade, you may have to pay a brokerage commission or trading fee in addition to the spread. Forex ECN (Electronic Communication Network) and STP (Straight Through Processing) trading accounts are offered by several brokers, allowing clients to bypass the broker and transact directly with the liquidity source (often major banks). Because of this, traders may benefit from the tightest possible spreads.
There will likely be extra costs associated with each transaction. The fee for trading 1 lot (100,000 units of currency) may range from $1.8 to $3.0 using the ECN-style Zero.MT4 and Zero.MT5 account. The upside is that the spreads on Zero.MT4 accounts are always 0 pips.
Trading Forex using a standard Forex account type, such as a Trade.MT4 account, does not cost anything other than the standard fees for spreads and swaps. The fee for trading contracts for difference (CFDs) on stocks and ETFs (exchange traded funds) is either a flat rate or a percentage of the value of the shares exchanged. The section on online stock trading fees provides further information.
3. Commissions
---
Overnight traders and those who carry a position from one trading day to the next incur swap trading costs. Interest on the swap trading charge is either deducted from or deposited to your account at the close of each trading day.
The Forex Trading costs and Online Stock Trading Fees sections lower down this page go into further depth on how swap trading costs are computed for each market.
4. Additional Fees
---
While the broker charge is the primary cost of trading on the financial markets, there are many other fees to think about. Among them are:
Live data updates
Brokers may charge clients a price equivalent to the one charged by the exchange for access to real-time market data. For instance, there may be a fee per stock exchange for users of some institutions to access real-time share prices.
Therefore, it will cost you $7 a month to see real-time stock prices on the New York Stock Exchange, $7 per month to view live prices on the Nasdaq, £7 per month to view live prices on the London Stock Exchange, €7 per month to view live prices on the Deutsche Brse Exchange, and so on. The costs of the monthly payments might soon pile up!
Fees for keeping an account open
Some brokerages and investment firms demand a membership fee only to have an account with them. After all, there will be costs associated with operating and maintaining their platform, providing customer service, adhering to government rules, and staffing. All that matters is whether or not they tell you about it.
For instance, the administration cost for a fixed account at certain financial institutions is £1.80 per month, whereas at other banks the price is at least £4 per month regardless of whether you have cash on deposit or an active investment. Even if you do not use your account very often, the monthly price might mount up.
Costs for using the platform
The stock price chart may be analysed for patterns and indications that indicate when to buy or sell shares. Some brokers may charge you more for using their service because of the high costs associated with providing and maintaining a cutting-edge trading platform. The good news is that all of these features are available to Invest.MT5 account users at no additional cost.
These extra services are sometimes charged for by brokers, eating into your investing profits and making inexpensive stocks more costly. After signing up, you will have access to minimal investment fees and a wealth of resources designed to turbocharge your savings and investment efforts.
Charges for market inactivity
Many brokers now add a monthly inactivity fee to client accounts. Customers with a positive trading account balance and no trading activity in the preceding 24 months, for instance, could get a monthly bonus of say 10 EUR.
Brokerage costs for currency exchange
Trading assets priced in a currency other than the base currency of your account will likely result in a currency conversion fee being assessed by your broker. It's common for clients to be charged something like 1% on any money transferred between their own trading accounts denominated in different base currencies.
Brokerage charges for withdrawal
Most brokers will not charge a fee to make a deposit, but many will for making a withdrawal. The withdrawal method and total amount will determine the fee. Customers may be able to make one free withdrawal every month.
With this background on brokerage charges, let us examine some real-world trading cost instances.
What is the Forex Spread?
---
The spread in a trade is the difference between the ask and bid prices. This would be 0.00024 (0.90956 – 0.90932) in the aforementioned trading ticket for AUD/CAD.
The aforesaid spread is 2.4 pips since one pip equals 0.0001 in the AUD/CAD currency pair. Breakeven occurs when the market moves in your favour by exactly 2.4 pips, which is the amount necessary to cover the spread. If the price moves in your favour by more than 2.4 pips, you will make a profit.
What are Swap Costs in Forex?
---
Swap rates in foreign exchange refer to the interest rate difference between the two currencies being traded. Margin Forex trading involves gaining interest on long positions and losing interest on short ones. The carry refers to the disparity between these figures.
If your interest income exceeds your interest outgo, your trading account will show a positive carry. When the interest you pay exceeds the interest you get, the difference is deducted from your trading account, resulting in a negative carry. There is no carry fee if a transaction is initiated and closed on the same day.
How Exactly Do Commissions Work?
---
Most brokers that provide Forex ECN trading directly with the broker's liquidity providers charge a commission on each trade made in the Zero.MT4 and Zero.MT5 accounts, even if trading in such accounts is free of extra commission costs in the Trade.MT4 and Trade.MT5 accounts.
Trading costs are not uniform between brokers but are often determined in the same manner. Let us have a look at how the zero-cost Zero.MT4 account works in practice.
Commissions on Stock CFD Trades Placed Online
---
Trading share CFDs with Trade.MT5 and investing in shares and ETFs with Invest.MT5 have some comparable costs. When buying shares, for instance, you still have to pay the trading spread and the trading fee for each trade.
However, when purchasing shares, the buyer must pay the whole purchase price immediately. Since no margin or leverage is used, no overnight swap costs are incurred.
How Much Do Brokerage Fees Usually Cost?
---
Because stocks are the most often traded and invested asset kind, investors should first inquire as to whether or not their broker is a conventional bank. While many modern banks do provide share trading services, such services often come with expensive broker fees and other costs.
However, investment costs have become considerably more competitive as a result of competition from cheap brokerage businesses.
Conclusion
---
It might be difficult to keep track of brokerage costs across asset classes and trading accounts. Your trading platform will provide you with real-time trading spreads data, and the trading calculator will assist you in determining your transaction fees and swap values.
You might be putting money down for retirement, looking to supplement your income, or just interested in the market. No matter what you are up against, knowing how much everything will cost is essential.
FAQs
---
What are brokerage costs (defined)?
The services provided by a broker, including submitting your order to the interbank market or a stock exchange, providing access to research tools, and facilitating trades, all incur brokerage costs.
How do commissions at a brokerage work?
Distinct goods and marketplaces have distinct broker fee structures. Investors may only be charged fees for spreads, commissions, and account maintenance while trading stocks. Traders that use contracts for difference (CFDs) or leverage often pay spreads, commissions, and swap costs.
---
You Might Also Like: