Disclosure: Privacy Australia is community-supported. We may earn a commission when you buy a VPN through one of our links. Learn more.
How to Buy Dogecoin in Australia (2023)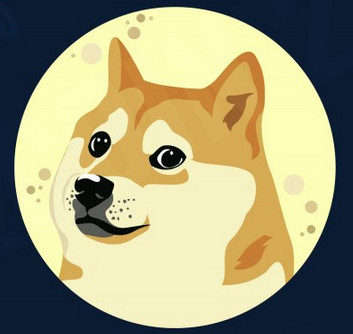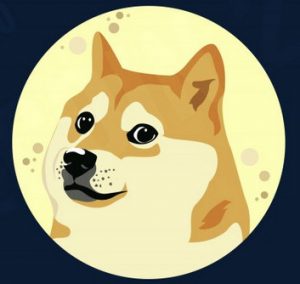 Every dog has its day. One of the luckiest in the world of cryptocurrency has been… well, a coin created only as a parody, then sent to the moon – and that's The Doge.
[See a very quick
Dogecoin timeline
of events].
How did the coin come to your attention? – before leaping 300% overnight, in 2013?
Most likely, you saw it mentioned somewhere in social media's ether after it spiked again, by 800% – to be 2021's 'most mentioned' crypto on Twitter.
Now, you're ready to invest before the next jump, possibly with hopes of becoming one of those lucky dogs with only pocket change invested – waking up to find themselves, millionaires. Whatever the reason, I'll share my thoughts and show you the exact process for buying Dogecoin.
Table of Contents:
Why Dogecoin?
---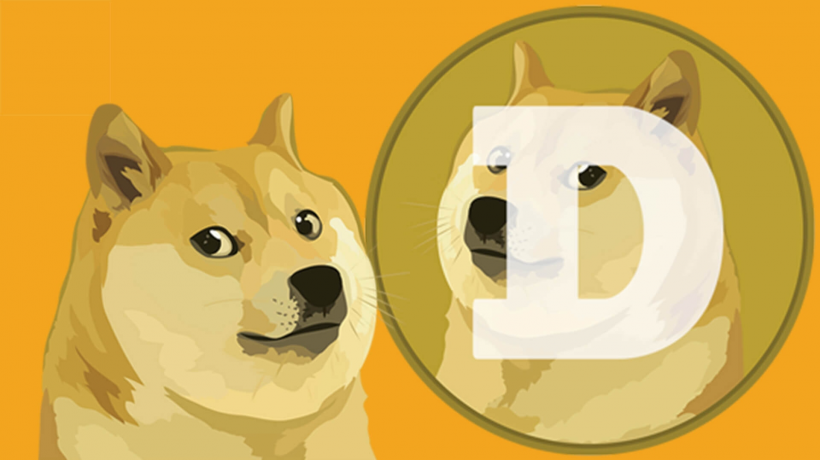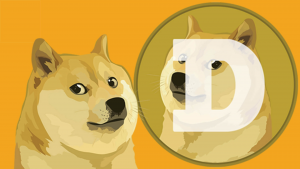 Did you know Doge is the national currency of a European micronation called Enclavians?
Likewise, the value of crypto comes down to willing participation of users on the cryptographic blockchain. The more who hold and use, the more Doge is legit and stable.
Doge Timeline of Events of Participation:
'13: Dogecoin was launched by tweet by Jackson Palmer and Billy Markus, leaps 300%, crashes 80%, then 21 million is hacked.
Aug '14: Code updates shore up major cybersecurity weaknesses.
Oct '14: Twitch accepts Doge as a payment for user subscriptions.
'15: Doge creator, Jackson Palmer, leaves coin and explains why it's so powerful: it's due to the 'memetic' influence – ie. it spreads like a virus. The platform also sees long overdue major improvements.
'16: Doge spikes 238%, Japan considers making it legal tender, PayPal files crypto payment patent, iPhone 7 adopts Doge.
'17: Palmer returns to crypto after bankruptcy of Dogetipbot, then a Dogecoin exchange ('Moolah') creator, Ryan Kennedy, is hit with fraud allegations – China shuts down major crypto exchanges.
'18: The crypto 'bubble' bursts – the whole market sees downturns, yet Doge rises to beyond BTC (Bitcoin Cash) for the number of transactions processed daily (3 to 1) – 'Dogecoin' convention is held in Vancouver despite scamming concerns and Bitcoin's VC warning against "meme-based cryptos". Dogecoin now has more brand recognition than Ripple.
'19: Elon named 'Doge CEO' (beating Doge founder, Vitalik Buterin and Litecoin founder Charlie Lee), Doge continues to grow as Bitcoin slumps.
'20: Dogecoin becomes a 'top 30' cryptocurrency, volume-increases 350%, and 14% in value after a three-word tweet about the coin by Elon.
'21: Porn star Angela White doubles Doge's value after tweeting she's been holding it since 2014: " TO THE MOON ", then by another 800% due to a reddit thread r/wallstreetbets, has shortages due to its popularity, jumps by 50% due to another Musk tweet, then launches its own exchange. But a controversial Saturday Night Live by Musk drops the value…
Ever since, it's been up and down – but early adopters are struggling to walk with the weight of their investment returns.

Doge Tips n' Tricks: With volatile currencies, I sometimes prefer eToro – the top 'copy trading' platform around. You'll pay slightly higher fees, but it passively invests, by letting you rely on a proven expert.
What is Dogecoin?
---
Doge (abbreviated 'DOGE' and pronounced like "dohj coin") is a digital currency like Bitcoin, or Ethereum or Tether. You can use it to store monetary value – as savings and investments – to shop, or as a form of receiving payment.
It began as a joke (or "memecoin"), launched due to the fascination of its co-founder Jackson Palmer with the attention crypto coins were generating at the time.
But since – the enormous appeal of memes eventually turned Doge into a 2 trillion dollar joke; ranked amongst the 100 largest companies in the S&P 500 in terms of market cap in May 2021. Despite Palmer being a marketing professional, he suspected not this potential power.
How to Buy Dogecoin in Australia 💡️
---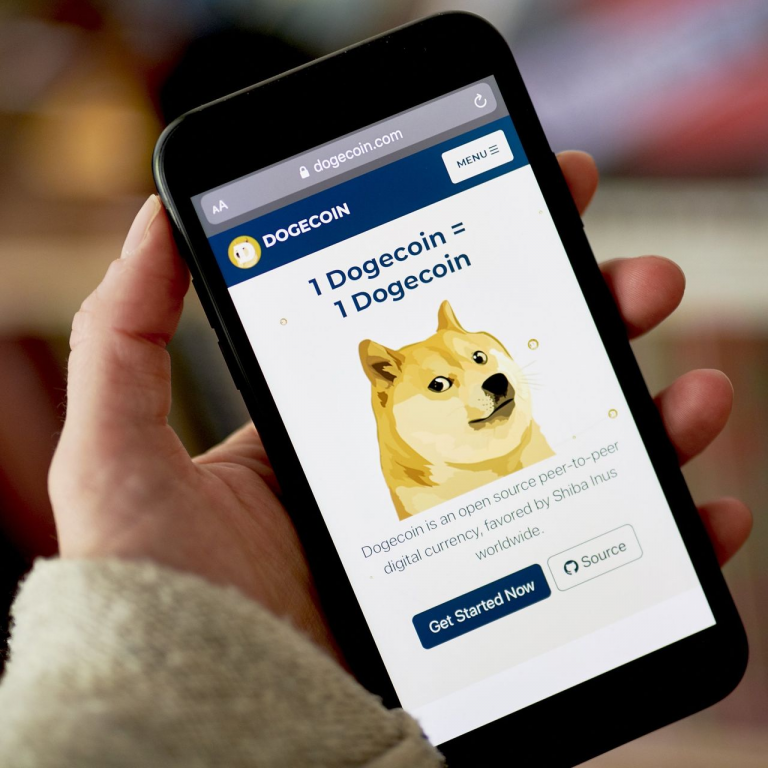 Cryptocurrency isn't tied to a currency or commodity, which is why it can't be purchased from a bank or a traditional brokerage, eg. Vanguard. (This also means outside events can trigger volatility – this is true with Dogecoin in particular.)
If you've chosen to use DOGE as an acceptable part of your portfolio, and are OK with the risks, here's where to start – crypto trading is perfectly legal in Australia, which can be done in two overall steps:
Step 1. Register with a Crypto Exchange
You can buy Doge from a few exchanges – including the most popular, Coinbase. But Swyftx, Robinhood, SoFi, Gemini and Webull also store it. You'll need to provide personal information to verify who you are before you can trade. Jump to our 3 most recommended Doge exchanges. Ready? The process is simple:
Step 2. Fund to Order
When you buy Doge, you're swapping your Australian dollars for DOGE currency. How much you get will depend on the market rate. You'll get a number of coins in return (for an idea, 1 DOGE coin equaled about 0.32 AUD in November 2021).
Here are the steps for specific platforms:
How to Buy Dogecoin – Coinbase
Create an account. In a matter of minutes over a secure server. To anonymize every device, we still recommend you use a cheap VPN.
Verify yourself. You'll be asked to submit an image of your photo ID and a selfie. This helps to fight identity theft and cybercrime.
Buy DOGE. Start trading with just $25 AUD.
How to Buy Dogecoin – Binance
Register on Binance. You can start trading without needing to verify.
Payment method. Pay by: credit card, debit card (Visa or MasterCard give the best experience), from another user, bank transfer, or a crypto trade.
Place a Buy order. Do this on the go if desired (mobile). Choose the dollars you'll spend: get a share of a DOGE coin depending on the rate and amount.
Withdraw. You can turn DOGE back into AU dollars by first verifying, then placing a sell order at the current exchange rate.
In all cases, you can buy crypto by depositing any coins you already have, to exchange them for new currencies.
How to Buy Dogecoin – ATM's
Get a crypto wallet. A simple wallet will do (eg. Metamask, Jaxx). You can also use a hardware wallet like Ledger or Trezor.
Find your nearest ATM.
Place an order. The touchscreen will walk you through it. Some ATM's ask for phone or ID verification.
Scan your wallet's QR code. Present it to the ATM's camera before inserting cash to complete the purchase. That's it! DOGE will enter your wallet after a delay (maybe a few minutes).
Step 4. Optional: Storage
Not technically an essential step. (Here's why storing crypto safely matters.)
Best Dogecoin Exchange (Australia) 🇦🇺️
---
Before you can buy DOGE safely, you'll need a trustworthy exchange. Check out these top 2 Dogecoin exchanges to see if one is a perfect fit for you.
1. Swyftx
---
Grab over 200 currencies, tradable in both AUD and USD. Fees are super competitive – far below what you'll find elsewhere, on average. And security provisions like password protections are top-tier.
Instant, high quality crypto trading for Aussies at low cost.
Crypto available: 250+
Fees: 0 fees for deposits or withdrawals, $0.6% trading
Acceptable Currencies: USD and AUD
2. Binance
---
A fairly new crypto exchange that hit the ground running – becoming one of the top names for crypto trading online. In particular, a large audience made of artists like this network for their low fees and green energy focus.
An immense mix of big reputation and low fees.
Crypto available: 400+ (and immense features and token integrations)
Fees: 0.1% trading
Acceptable Currencies: 40+, includes USD, GBP and AUD
---
You Might Also Like: