Disclosure: Privacy Australia is community-supported. We may earn a commission when you buy a VPN through one of our links. Learn more.
Coinbase Incorporated in Australia, Uses PayID with Government and Financial Services.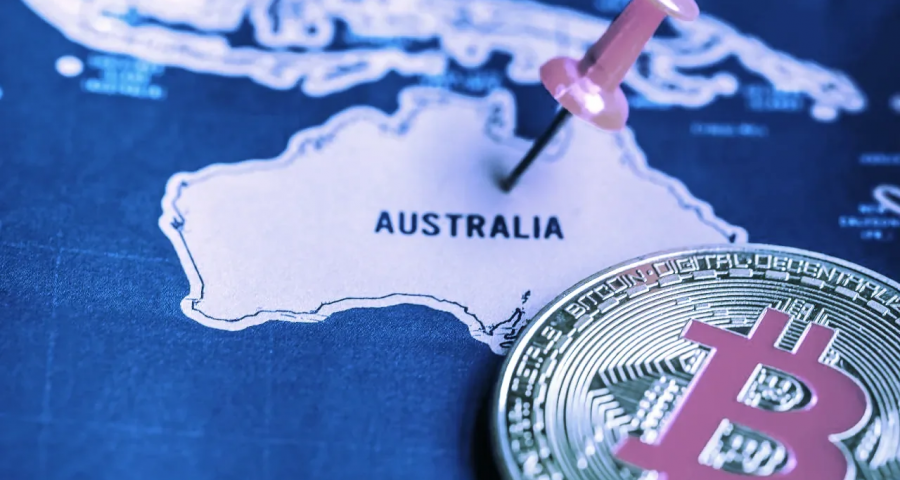 Coinbase, the largest crypto exchange in the US, is expanding its offerings to Australia, which it called a "hotbed of fintech innovation." This will make it easier to participate in markets in Australia.
This expansion will boost the number of services offered to Australian retail customers using the Coinbase (review) trading exchange.
Coinbase First entered the Australian market six years ago, in 2016, offering local customers the ability to purchase ETH and BTC. It has since said it will be introducing PayID, giving Australians a way to make deposits to fund their bank accounts through direct transfers.
PayID is a payment system that the Australian financial services space created in tandem with the Reserve Bank of Australia, letting customers connect their mobile number or email address to their bank account in order to receive payments.
This comes after fears about Australia's increasing surveillance state and control of residents using restrictive powers during the pandemic lockdowns and excessive requirements of residents to obey mandates controlling their ability to go from place to place.
Nonetheless, Coinbase Is offering Retail Advanced Trading — which it says is a new service that lets customers registered in Australia more powerfully trade in a central portal. The crypto provider says that Australia was one of the quickest adopters of digital currencies.
*It should be noted that much of this was down to concerns over the increasing surveillance and police state in Australia. The centralised crypto exchange seeks to make customer privacy less of a priority by centralising crypto investments with the Australian government and financial services.
Indeed, the PayID framework was explicitly built by the Reserve Bank of Australia.
How the Incorporation Happened
---
In order to increase its exposure in Australia, Coinbase said that it incorporated itself into a local entity: Coinbase Australia Ltd. it also registered with the Australian Transaction Reports and Analysts Centre (AUSTRAC) — the latter amalgamation was in order to give them permission to provide currency exchange services digitally.
Coinbase says that it believes government collaboration on initiatives connected to key blockchain technologies, digital assets, as well as Web 3 was something positive. The exchange has taken seriously the issue of regulatory compliance, and has done so "from the earliest days of the company."
Lockdown restrictions
---
Australian lockdowns were particularly intense. Nicknamed 'COVID prison,' this was even criticised by the UK, which itself imposed extensive lockdowns during the pandemic.
The Times newspaper, one of the UK's leading papers, was part of an international backlash over the endless lockdown regimes imposed by Australia. One of the stories was entitled: how Australia lost its freedom. Australia had a 'zero COVID' approach that shocks international audiences as they opened one by one — these continued even after most citizens were vaccinated.
After the Delta variance entered, Sydney residents were forced to keep within 5 km from their homes for any outdoor recreation. This did not Involve many A-list celebrities, who were given "special arrangements," — the list included Matt Damon, Julia Roberts, Ed Sheeran, Tom Hanks, Mark Wahlberg, and Nicole Kidman.
So many Australians will be cautious about the extensive collaboration of the Australian government with Coinbase. As Christmas approaches, the biggest concern is with the cost of living and the practicalities of affordable food, housing, and services. Energy remains the central focus of the everyday Australian.
Recent Australian Treasury Announcements
---
News of this crypto regulation deal comes ahead of announcements by Australian's treasurer. New research into "token mapping" will take place in an attempt to give the government abilities not seen anywhere else in the world.
According to the Australian Treasury, this is part of a multistep plan to develop a crypt or regulatory framework that it believes will be more robust and well-informed than those available "anywhere else in the world."
Heading this market research is something called "token mapping." Token mapping is a technology that lets officials evaluate and see the various trends happening in Australian crypto markets. They believe this will let officials identify the way crypto assets and affiliated offerings could be better regulated.
A Treasury office representative said that this mapping service will be carried out in 2022. And the timeline for legislative changes and resulting regulations will be according to what the consultation discovers.
Australia's Treasurer, Jim Chalmers, said that they needed to better understand crypto markets before creating regulations. It said the Australian government had dipped one toe into crypto asset regulations but rushed ahead without properly understanding the assets. He believes that they will take a more serious approach now to figure out how the ecosystem works and any risks that need to be mitigated.
Crypto pledge
---
Australian officials are pledging a nuanced crypto approach. The predecessor to the current treasurer said that he would take crypto "out of the shadows" by making the crypto regulations more comprehensive. However, he was ousted with Prime Minister Scott Morrison and his government in the most recent federal election.
However, something that the approach might not be as innovative as the Albanese government is saying. The Treasury Ministry made a report on "Transforming Australia's Payment System" that concluded it would commit to making the token mapping exercise reality by the close of 2022.
With the looming energy crisis, it's dubious whether this will be fulfilled. It will probably, at best, be established in the following year. A statement said that the Albanese government had wanted to find any serious gaps and work on licensing frameworks. Its purported objectives are to improve consumer safeguards.
When pressed for more details on the Albanese government's plans to transform its discoveries from the consultation into hard legislation, its responses were unclear. Indeed, the Treasury refrained from giving immediate responses to commentary.
Takeaway — Poor Timing as the Energy Crunch Eats Away at Services
---
Now would be a poor time to focus on crypto regulations with the state in aneconomic and energy crisis that major Australian news outlets are describing as severe — with Sky News Australia host Kenny saying he expected things to get "much, much worse."
We are seeing Italy restore its gas storage to near full capacity as winter approaches. Albeit, Australia is in a different situation with a less severe winter viscerally, owing to its warm and humid climate. But the nation still faces combined energy problems with soaring food costs.
Italy is staying alert for any supply chain issues and bolstering surpluses in its energy infrastructure. On the contrary, Australia is forced to be frugal — warning their citizens to be frugal this Christmas or risk having issues with mortgage repayments, as the RBA announces a six successive interest rate hike in a row.
This threatens Australians in debt, struggling, payback mortgages, and those hoping to purchase a home next year.
Once again, the question remains: how will leadership address the fundamental issue at hand? OPEC has made it clear that it is against oil and gas price fixing, increasing the costs of its exports and reducing production for the US. Meanwhile, Asia is forecasted to receive cheaper energy. Nowhere is there a suggestion of how Australia plans to ease its energy clash.
Crypto (tax regulations guide) certainly will not be a solution. And Australia's large investments in solar and wind renewable energy has not been successful enough to ease inflationary and recession pressures. Meanwhile, import issues, supply chain issues, and excessive pandemic policies have led to a large number of businesses being forced to shut down and a strain on the everyday Australian struggling to get by day to day.
---