Disclosure: Privacy Australia is community-supported. We may earn a commission when you buy a VPN through one of our links. Learn more.
How do Dividends Work with ETFs?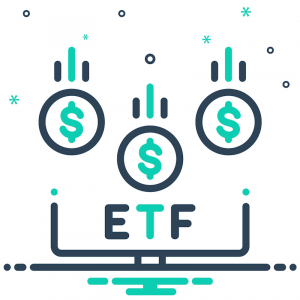 Exchange-traded funds (ETFs) acquire shares in a variety of equities on behalf of their clients, and the investors receive any dividend payments from those shares.
The majority of ETFs prorate their dividend payments quarterly—in other words, the payments will be determined by how many shares the investor holds. Monthly dividends are paid by several ETFs.
Usually, the dividends are given in the form of cash or more funded shares. Let's find out more about how dividends work with ETFs.
Table of Contents:
At a Glance 📚: How do Dividends Work with ETFs?
---
These funds distribute all the dividends receivable on a pro-rata basis—which means, according to the actual number and value of shares they own.
An ETF that collects dividends is required to distribute them to fund participants in the form of cash or more fund shares.
Both qualified and non-qualified dividends can be distributed—both are taxable at the shareholder's normal rate of income tax. Qualified dividends are subject to capital gains taxation.
Although some funded dividends are paid more regularly, most are payable quarterly.
Shareholders can choose to get an ETF that concentrates on stocks that pay a dividend.
Have a read… 📙 The best ETF apps for 2023.
How ETF Dividends Get Issued
---
A shareholder who holds 100 shares of an ETF has the option to receive 10% of any dividends the fund receives if there are only 1,000 shares outstanding in total.
The firms whose shares are invested in the fund will pay a dividend to the entity administering the ETF. The funds are placed in a pool and subsequently, typically every quarter, paid to shareholders.
Say that 50 of the stocks included in the ETF pay a dollar every quarter in dividends. The ETF will get $50 AU in dividends each quarter—since it holds 100 shares of each firm that pays a dividend. A $5 dividend payment is sent to the shareholder who holds ten per cent of the fund's shares on a quarterly basis.
Did You Know? 💡: In the middle of 2022, the best-performing ETFs had significant holdings in industrial metals and natural gas. Prices increased as a result of supply-chain interruptions.
What ETFs Issue Dividends 💵 (and Do They Incur Capital Gains)?
---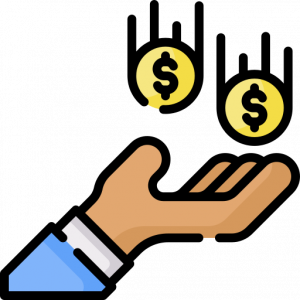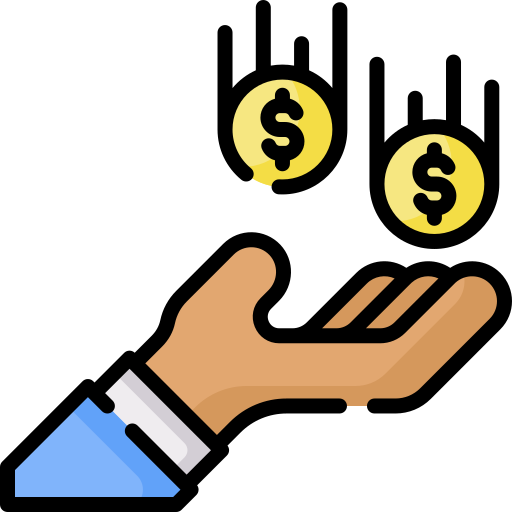 Any dividends that ETFs earn for the stocks which are carried in the portfolio must be paid to their shareholders. They have two payment options: 1) Cash 2) or more ETF shares.
Therefore, ETFs provide dividends if any of the equities owned by the fund do. In other words, they gather any dividends to shareholders that the firms that purchased the equities housed in the portfolio paid—then distribute them to fund participants, often on a quarterly basis. The compensation might come in the form of money or more ETF shares.
You could make money if you liquidate your holdings in your stock trading app. Keep in mind that the gain, or capital gain, will be subject to taxation in the year of sale.
Any profit you make from selling it within a year of purchasing it will be included as part of your tax liability for that fiscal year. It will be taxable at the long-term capital gains rate, which is less expensive for the majority of earners if you hold it for a minimum of a year prior to selling it.
Are ETF Dividends Classified as "Qualified"?
ETF dividends might be qualified or unqualified. That is, they could or might not be eligible to be recorded as long-term capital gains instead of ordinary income, permitting the shareholder to typically pay a reduced rate of tax on the cash.
But the majority of dividends are subject to regular income tax. They are ineligible for capital gains treatment and are considered "unqualified".
Which ETFs Dividends Pay the Most?
---
ETFs now exist in many shapes and sizes, from those that follow the ASX index to those that invest in equities of precious metal mining companies. But some funds concentrate on stocks that provide dividends whereas others don't.
💰 The SPDR S&P Dividend ETF (SDY), for instance, tracks the Dividend Aristocrats Index.
💰 Meanwhile, Vanguard's Dividend ETF (VIG) makes investments in businesses whose dividend increases have lasted for at least a decade.
💰 Likewise, you'll find other ETFs invest in bonds designed to give their shareholders a steady flow of investment earnings. Instances are SPDR Blackstone's ETF (SRLN) and iShares' Bond (HYG).
Conclusion
---
So, how do dividends work with ETFs?
Exchange-traded funds can be purchased and sold at any time during the trading day, just like stocks. Additionally, if the owner sells units of the ETF, they can realise a monetary gain.
ETFs do not immediately pay dividends depending on their profitability, in contrast to some equities. However, they serve as a channel for dividends paid by the businesses they invested in.
---
You Might Also Like: