Mission
---
Our mission at Privacy Australia is simple – to help Australians understand the changing world of data privacy and defend their digital sovereignty. We accomplish this with independent research about the best tools and software. Our research team publishes monthly reports to help individuals and small businesses protect themselves from malware, spying or nefarious service providers.
We Operate on Three Simple Principles
Honesty – While the vast majority of review sites promote to the highest bidder, we won't. We test and back up our claims with data and evidence.
Research – Our team of part-time researchers eat and breathe security. Whether it's WordPress security, VPNs or other exploits we publish all our data in our comprehensive research hub.
Community – We value our community and allow any member to leave their own reviews of products or information on our site. Please see this page for more information.
No Paid Reviews
The growth of the online security space has also attracted some financially motivated third parties that focus on promoting biased reviews for their own gain. The VPN industry is an opaque market with many companies being owned by overseas companies. Despite this Privacy Australia has maintained (and will maintain) a strong dedication to publishing non biased reviews.
Despite getting emails like this almost every day. 

No Tracking
Our site uses Clicky Analytics, a paid software that does not track users and respects all "do not track" requests. Clicky adheres to Recital 47 of GDPR laws, "The processing of Personal Data strictly necessary for the purposes of preventing fraud also constitutes a legitimate interest" Find out more here.
How We Support This Site
We earn a small commission from some of the paid services discussed on this site. We use those proceeds to pay our team and maintain this website. You can read more about it here on our detailed advertising disclosure page.
100% Compliant With Google's Webmaster Guidelines
We place a strong emphasis on complying with Google's Webmaster Guidelines. We strive to help our readers by providing the best quality original objective content. All links from our website are no followed in accordance with guidelines. We conduct monthly reviews to ensure content quality.
More About PrivacyAustralia.net

---
Wondering what the Privacy Australia Foundation is all about?
We look at all the privacy services on the market today, and review each and every one of them. We'll review the best, the worst, and everything in between, taking a look at usability, speed tests and digging deep into their terms of service, logging policies and more.
We review VPNs so that you don't have to. Whether it's a VPN for your Mac, Linux or Windows PC, or you're simply looking for something to anonymously browse through on your Android or iPhone, our team takes the steps to let you know which service is right for you.
What metrics do we look at?
When reviewing a privacy tool or service, we analyse their offerings from top to bottom, covering their support, pricing, usability, speeds and much more. If it's important to you, it's important to us, which is why we're one of the most comprehensive privacy focused websites on the web today.
What else do you do?
Aside from in-depth VPN reviews, we also compare VPNs so you don't have to hunt down accurate information yourself. We also share the most up-to- date advice and tips on how to use your VPN, why you should use one, and more.
We offer a handy resource section, where you'll find guides to safe internet browsing, public Wi-Fi do's and don'ts, the worst cases of online scams and frauds, and more. There are also guides on how to use your VPN, how VPNs work, VPN's effectiveness against other alternatives like Tor and Proxies, and much more.
We review FREE VPN software, too
Everyone loves free stuff, which is why we have a dedicated section on our website, where you can find a list of free VPN services, and our verdict on each. We cover the VPN, detailing data caps, download speeds, how many servers each VPN offers and in how many countries.
Privacy-AU is all about YOU
Privacy Australia is about helping you make wise and informed decisions when it comes to staying safe online and choosing the right VPN. With so many choices out there, it can be hard to make the right decision.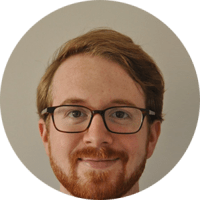 Gary Stevens
Perfectly happy in his career as a front-end website developer, Gary Stevens' jaw almost hit the floor for real the first time he was introduced to and began to wrap his brain around the possibilities inherent in blockchain technology.
For some, meh, it's just another bit of technical jargon you meet strolling down the information highway. For others like Gary Stevens, it changed the focus of his career.
If you ask him, he'll tell you that it just might be the greatest invention since this whole internet-thingie started. Currently working in development with one of the second generation of cryptocurrencies – Ethereum.
Lucas Johnson
What originally began as a simple website design business blew up over the course of 15 years until Lucas Johnson found himself running a full service web design and hosting agency, responsible for more than 700 sites throughout the US and Australia.
Along the way, he became an expert on distributed CPU systems for businesses – a fascinating area of study if you have the right kind of brain.With this background, it's not difficult to see why Lucas has become something of a geek about online security and has made it his mission to spread the word about fighting back against privacy intrusion and cyber criminals.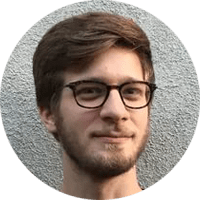 Kelly Gilderson
What the bloody hell would we want with a guy with a marketing background? Actually, Kelly Gilderson is more than "just" a marketer. We fell in love with his work wrangling enterprise security solutions in a variety of environments.
Furthermore, it's not often you find in the same body the kind of creative right brain thinking it takes to publicize a company properly AND be able to shift into left brain mode at the drop of a hat, sifting code and enjoying it.
That's our Kelly and we're glad to have him on the side of the good guys at PrivacyAustralia.