Disclosure: Privacy Australia is community-supported. We may earn a commission when you buy a VPN through one of our links. Learn more.
NBN Connection Types
As if the National Broadband Network (NBN™) rollout wasn't confusing enough, we're now faced with determining which connection type is best for our location and service requirements.
Technicians for individual service providers will know how to hook you up when they come to your home or business building for the initial installation. But, it's up to you to know your options for connectivity before you decide on a company to provide the service.
Not all NBNs and NBN-approved RSPs have the same capabilities or options available. A solution for someone in a remote location might not work for an Aussie living in a multi-unit dwelling in the heart of Sydney.
Considerations for NBN Connections
---
To make the rollout faster, the NBNCo is using the existing infrastructure whenever possible. That means a hodge-podge of technologies and connection types spread out across the continent.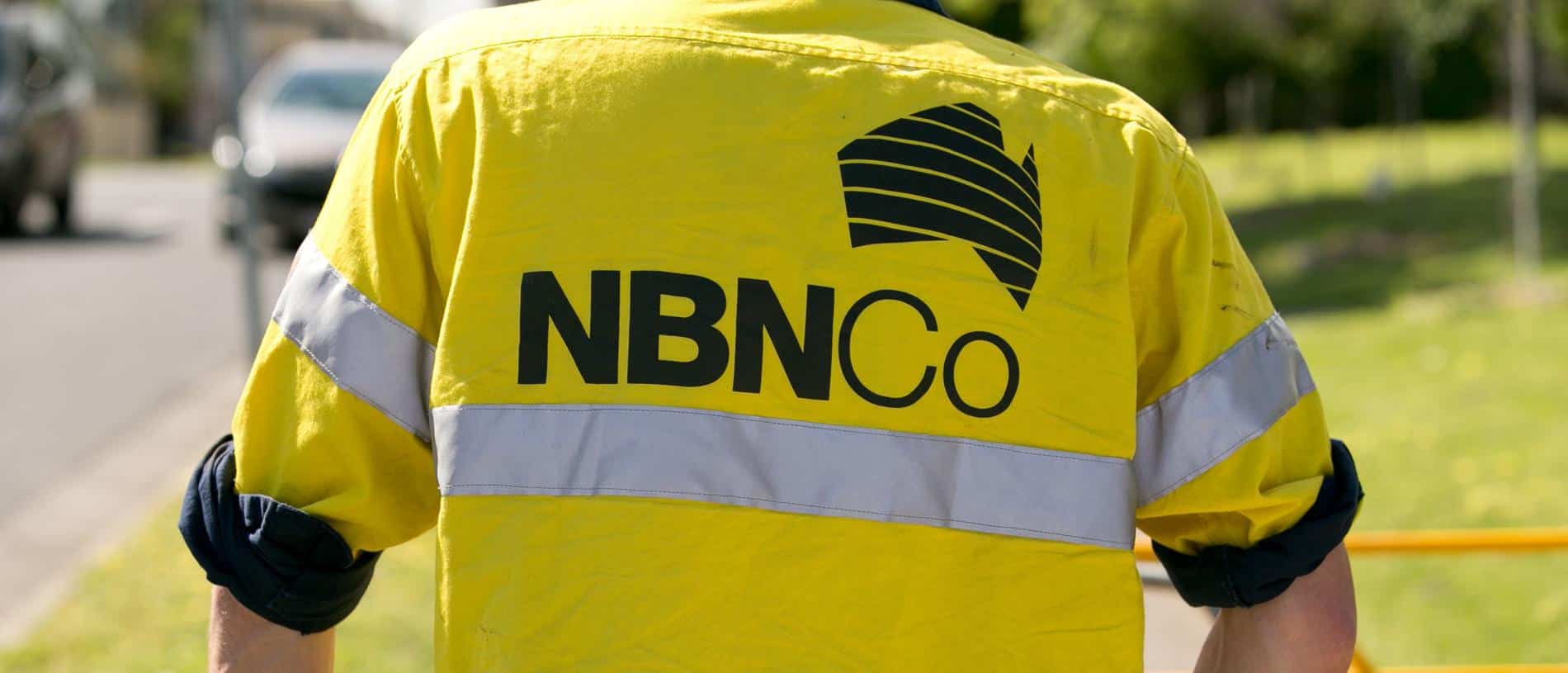 The two main types of connections are fixed-line NBNs and fixed wireless connections. If you have a fixed line, the service is physically connected to your property.
Fixed wireless connections are connections that transmit signals from towers or low-orbit satellites placed in a set designation low in the atmosphere over Australia. These are best for rural areas where the distance between structures or rough terrain makes fixed connections impractical.
See related: Best Wireless Broadband Plans
Our first five connectivity options are of the fixed-line variety; the final two are fixed wireless services. The latter networks act as a bridge that's designed to get more Australians connected to the national network.
Fibre to the Premises (FTTP)
The Fibre to the Premises (FTTP) option is considered the best type available for several reasons, not the least of which is money savings. It offers a more consistent network connection for delivering high-speed internet, meaning you'll be able to take advantage of the latest technology and experience fewer disruptions.
Estimates indicate that between 17 and 21 percent of Australians will be lucky enough to take advantage of this connection type.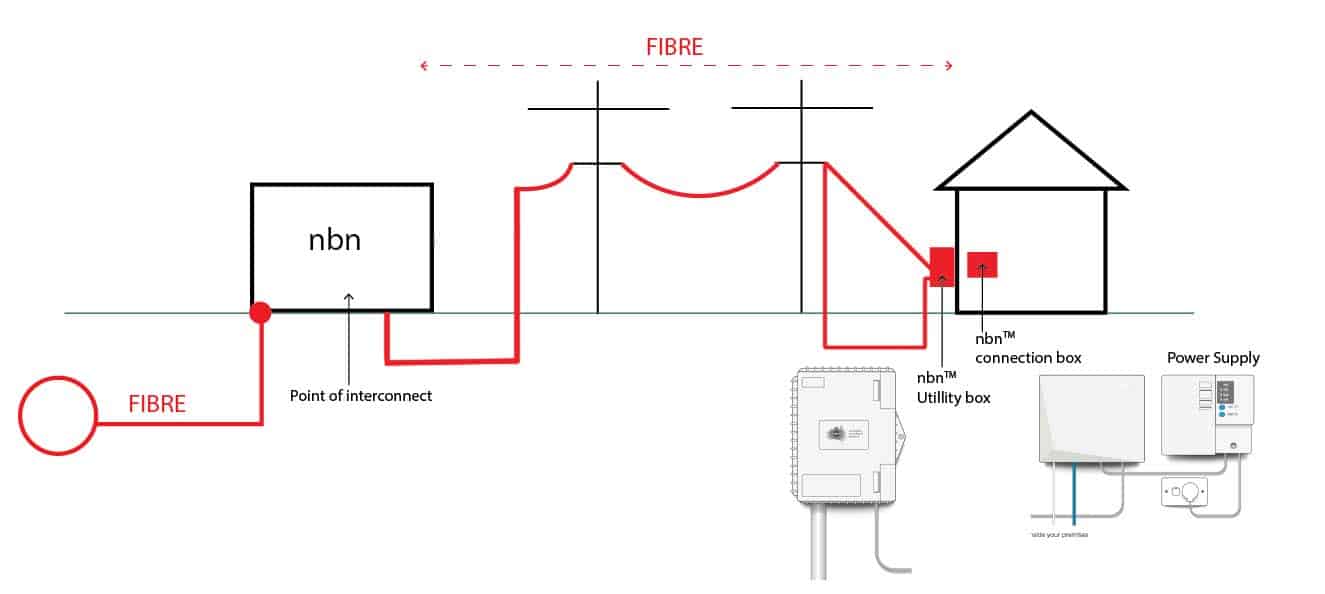 The standout feature of the FTTP connection is the fibre optic cable that runs directly to your home or office. It's ideal for single, detached homes or commercial buildings. Best of all, those who qualify for this NBN connection type won't have to pay extra for infrastructure and access.
Fibre to the Node (FTTN)
This is a rather old school connection type that uses existing copper cables to establish a network connection. This will give you less bandwidth than fibre optic cables. It's a more affordable option than FTTP, but you'll experience slower NBN internet connection speeds.

Although this is a great budget choice that gives you the speed and bandwidth you need for average internet usage, you may not enjoy the savings for long. It's very likely that FTTN connections will be upgraded to fibre optics sometime in the near future.
Fibre to the Building (FTTB)
The Fibre to the Building (FTTB) connection is the most common type of connection for multi-unit structure like apartment blocks and office buildings. They main point of installation is typically the basement or a communication room on the lowest level of the building.
From that location, the network is delivered to individual apartments or offices through whatever connection or cable infrastructure is already installed on the premises.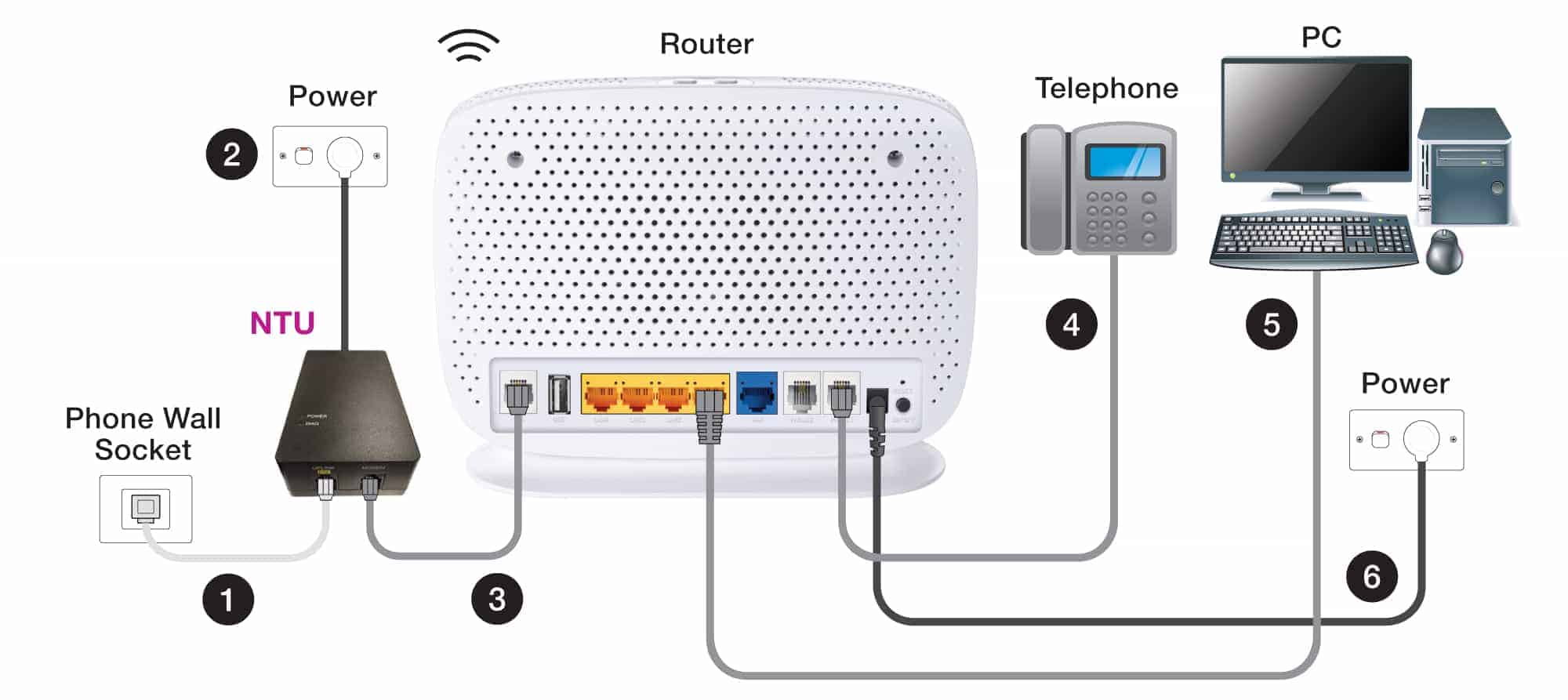 If you live in an older building, you're likely going to have the slower copper cable connection. Newer or updated structures will be able to support Ethernet cables.
Fibre to the Curb (FTTC)
In some locations, Fibre to the Curb (FTTC) connections will be available. These offer a nice middle ground that allows homes with older infrastructure to enjoy the advantages of fibre optics.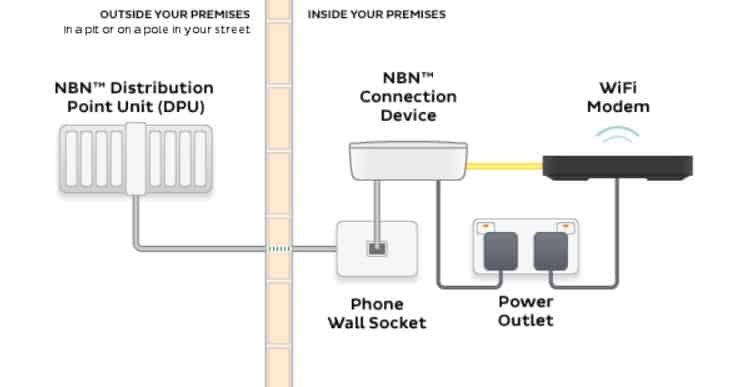 With this type of connection, the FTTC distribution unit is installed in a hole in the ground and connected with existing copper wiring through a fibre optic cable.
It's a little more pricey than FTTB connections, but a lot faster and more reliable.
Hybrid Fibre-Coaxial (HFC cable)
The final connection type of the fixed-line variety is the hybrid fibre-coaxial cable network (HFC Cable). An HFC connection is selected when there's already a paid cable TV network installed on a property. Those who had Foxtel connections are a good example. Using this existing setup, the NBN service is connected to bridge the final expanse from the hub to your home or business.

Since HFC is the oldest type of technology that's compatible with the NBN, it's limited to a relatively small catchment where the infrastructure already in place.
Fixed Wireless
Although it's meant to serve remote, rural areas, fixed wireless connections use a technology that is similar to the 4G network that powers your smartphone service.
The RSP or NBNCo runs the signal from a transmission tower, where it's picked up by an outdoor antenna that's installed on your property.
The data then travels along the signal to your devices.
In addition to the antenna, fixed wireless service requires an NBN connection box to be installed at the location on your home where the antenna enters the structure. You have to have electricity to power the device, and both the box and antenna can only be installed by an NBN-approved technician, phone company, or internet RSP.
Satellite
Finally, we come to the final selection on our list. NBN satellites are provided by Sky Muster™ and are launched into locations above the service area on a low, fixed orbit. This option was created to provide access to the most remote locations in Australia, such as Norfolk Island.
In order to have a satellite connection, an NBN-qualified modem and satellite dish must be installed on your property first.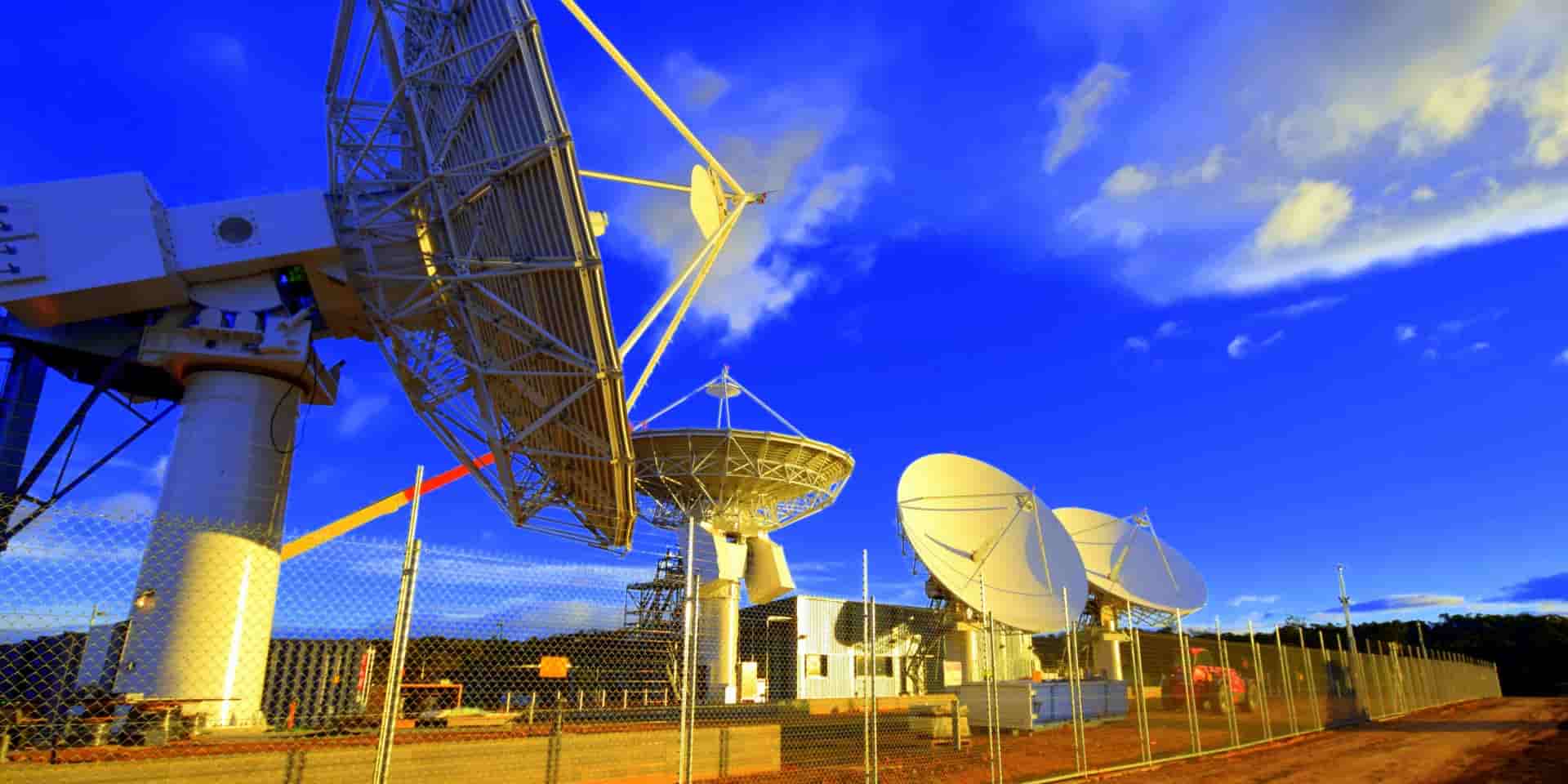 This option can be pretty pricey initially, but it's worth it to get quality, high-speed internet in rural or isolated areas. It will also help the NBNCo reach their goal of connecting 98 percent of Australia to high-speed internet. Whatever connectivity types are available in your area, make sure that you put security measures in place to keep your network safe from hackers and other trouble-makers.
Final Thoughts
---
Smart consumers do their research before they choose a product or service. Our goal is to provide you with all of the information you'll need to select the right company and service type for your location, connectivity options, and networking preferences.
Once your service is connected, make sure to protect your network and devices with a VPN. This will allow you and your family to game, stream, or surf the internet with anonymity and security without sacrificing speed.
---
You Might Also Like: