Disclosure: Privacy Australia is community-supported. We may earn a commission when you buy a VPN through one of our links. Learn more.
NBN Speeds Explained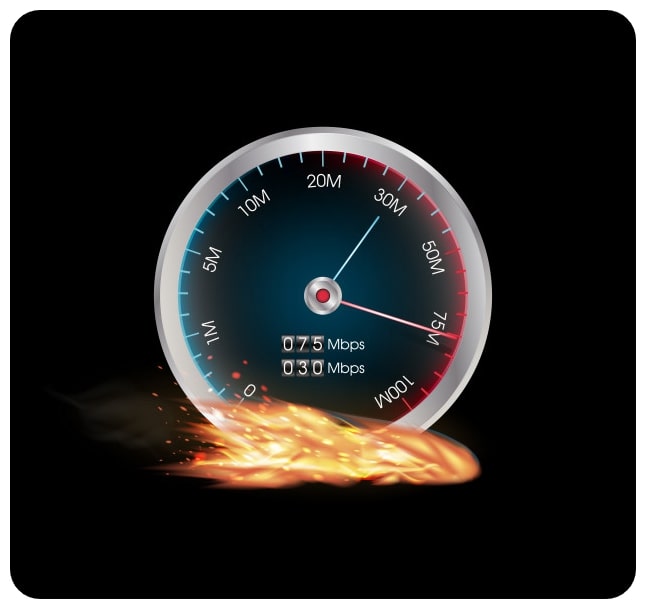 The launch of the National Broadband Network (NBN) promised to upgrade Australia's existing internet infrastructure and it did.
It replaced the hybrid fibre-coaxial (HFC) and copper wire with quicker fibre optic cable technology.
NBN enhanced Australia's internet service by offering high speeds of up to 100 Mbps.
As with any new technology — it has been widely criticized, specifically for being "outdated, slow, and expensive".
A great deal of Australians who switched to the NBN after being promised faster speeds were understandably unhappy with the performance. As to be expected, there's a variety of reasons as to why you may also be experiencing slower broadband speeds than you anticipate.
Owing to the number of options available, many Australians who want to make the switch don't fully understand what the NBN speed tiers mean or which internet speed is best for them.
In this guide, we will explain what the four National Broadband Network speed tiers mean and which one is best for you and your requirements.
NBN Speeds Explained
---
At this moment in time, there are four different NBN speed tiers (options) that internet providers sell. In the table below, we have listed all of the speed tiers in addition to the maximum download and upload speeds measured in Megabits per second (Mbps).
It is important to note that some broadband providers use different names to refer to the four speed tiers available. Some providers also choose to measure maximum evening download and upload speeds in accordance with the guidelines suggested by the Australian Competition and Consumer Commission (ACCC).
| Speed Tier | Alternative Name | Download Speed (Max) | Upload Speed (Max) | Suitable For |
| --- | --- | --- | --- | --- |
| NBN 12-12/1 | Basic Evening Speed | 12 Mbps | 1 Mbps | Small families, light internet users, web surfing, email and social media. |
| NBN 25 - 25/5 | Standard Evening Speed | 25 Mbps | Up to 5 Mbps | 2 - 3 users, browsing, streaming and social media. |
| NBN 50 - 50/20 | Standard Plus Evening Speed | 50 Mbps | 20 Mbps | Heavy internet users, HD streaming and responsive online gaming. |
| NBN 100 - 100/40 | Premium Evening Speed | 100 Mbps | 40 Mbps | Large families, HD streaming, responsive online gaming, and large downloads and uploads. |
What NBN Speed Do I Need? – Popular Broadband Plans
---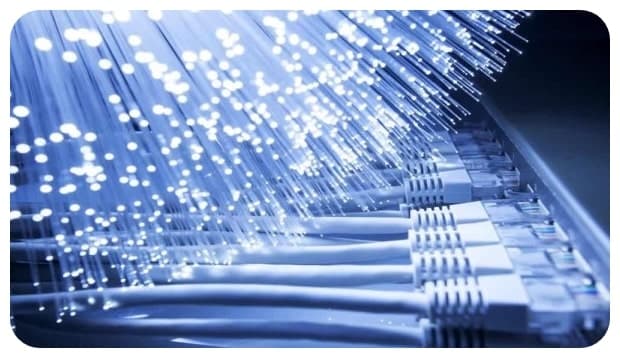 As with any internet provider, when on the hunt for the best NBN plan, you must first understand which NBN speed is right for you.
Needless to say, looking for the right plan can be a daunting task, especially if you don't know what to look for. Here's how to test NBN speed.
To help you choose the right plan, we're going to explain what all of the NBN speed tiers mean so that you know exactly what to look for.
This way, you won't have to spend more money for a service you do not require. Instead, you will be able to watch your favourite shows, video call your family and friends, play video games and browse Instagram without any problems and without overpaying.
It should be noted that when looking for a provider, the exact peak download and upload speeds you will experience will completely depend on your chosen provider's average evening speeds.
Basic Evening Speed: NBN Tier 12: Best Option for Small Families and Light Internet Users
Download Speeds: Up to 12 Mbps
Download Speeds During Peak Hours: 7 – 15 Mbps
Upload Speeds: Up to 1 Mbps
While you likely won't be amazed at the speeds, the NBN 12 (Basic Evening Speed) tier is a great option for small families and light internet users searching for a basic NBN plan. With speeds up to 12 Mbps, this NBN tier will allow you to surf the web, stream HD videos, browse social media and respond to emails promptly.
At the present, unlimited NBN tier 12 plans typically sell for around $60 per month, with the most basic plans starting at around $50. When looking at plans within this price range, it is important to look out for hidden NBN modem and set-up fees in addition to prolonged contracts and any other hidden costs.
Standard Evening Speed: NBN Tier 25: Best Budget Option for 1 – 2 People
Download Speeds: Up to 25 Mbps
Download Speeds During Peak Hours: 15 – 20 Mbps
Upload Speeds: Up to 5 Mbps
NBN Tier 25 plans are best suited for two to three users who enjoy browsing the web, scrolling through social media, and streaming HD movies at peak times from the likes of Netflix, YouTube and Amazon Prime.
The vast majority of these plans currently come in at around $50 to $75 depending on the data allowance and provider you choose. While most of the NBN 25 plans provide unlimited data for around $50, others offer only 500 GB for significantly more.
Standard Evening Plus Speed: NBN Tier 50: Go-To NBN Plan for 2 – 4 People
Download Speeds: Up to 50 Mbps
Download Speeds During Peak Hours: 30 – 45 Mbps
Upload Speeds: Up to 20 Mbps
The best value for money NBN plan has to be the Standard Plus Evening Speed (NBN 50) option. These plans are best suited for heavy internet users and large families who enjoy streaming HD movies, sharing some cringy TikTok videos, playing online video games, and video calling friends and family at peak times.
If you want to get the most out of your brand-new NBN connection, this is the option for you!
When it comes to payment, Standard Evening Plus Plans will often set you back around $55 to $80 depending on the provider you opt for.
Although NBN 50 plans are generally more expensive than NBN 25 plans, you can usually find a great deal for less per month than a Standard Evening Speed Plan.
Premium Evening Speed: NBN Tier 100: Best Option for Big Families and Small Businesses
Download Speeds: Up to 100 Mbps
Download Speeds During Peak Hours: 60 – 90 Mbps
Upload Speeds: Up to 40 Mbps
The fastest NBN plan, NBN 100, is the best option for large families and those who wish to download and upload large files on a regular basis.
If you enjoy playing online video games, this plan will allow you to quickly download games while your younger siblings watch Tfue live on Twitch. And if he ever gets banned from his favorite streaming channel, you can become a hero and get him unbanned in numerous different ways – new account, VPN, unban appeal via the registration form.
Owing to the fast upload speeds, the NBN 100 plan is also a fantastic option for small businesses or freelancers who need to share finished work with their clients. With that being said, these premium speeds often come at a premium cost.
Unsurprisingly, the Premium NBN plans start at around $70 and can cost as much as $100 per month depending on the provider and extras you choose. That said, practically all of the NBN 100 plans come with unlimited data as standard.
Factors That Affect Speeds
---
There are many factors that affect download and upload speeds including your speed tier, how you utilize your service and your home setup. That being said, the two main factors that influence internet speeds is the provider you choose and the NBN technology connected to your property.
Top 5 Most Popular NBN Providers for 2023
---
The average performance at peak hours will often depend on the provider you choose, the number of people using the service, as well as the type of NBN connection you are using.
Keeping that in mind, many internet providers only mention their evening speeds which can admittedly be fairly confusing. That being said, the typical evening speed listed on each website should give you a rough idea of what you can expect.
To help you out a little, we have listed the top 5 NBN providers in 2023 and their typical evening speed (7PM – 11PM).
| NBN Provider | NBN Basic (NBN 12) | NBN Standard (NBN 25) | NBN Standard Plus (NBN 50) | NBN Premium (NBN 100) |
| --- | --- | --- | --- | --- |
| Tangerine | - | 21 Mbps | 42 Mbps | 83 Mbps |
| Belong | - | 30 Mbps | 40 Mbps | 80 Mbps |
| Internode | 10.7 Mbps | 19.3 Mbps | 43.5 Mbps | 79.3 Mbps |
| TPG | 10.9 Mbps | - | 45.6 Mbps | 85.6 Mbps |
| Aussie Broadband | - | 22 Mbps | 43 Mbps | 86 Mbps |
Types of NBN Technology
In addition to the provider you choose, the type of NBN technology you have will also impact your speeds. When it comes to NBN technology, there are three main types that are currently monitored by the ACC. Depending on the type of technology NBN co has set up in your area, one of the following NBN technology types will be accessible to you:
Fibre to the Premises (FTTP): Directly connects optical fibre leading to the NBN connection box inside your house.
Fibre to the Node (FTTN): Existing optical fibre leading is laid to the node and connects to your house using the available copper wiring.
Hybrid Fibre-Coaxial: (HFC): Connects homes to the NBN where an existing cable network (Optus or Telstra) is accessible.
FTTP delivers fibre straight to your home which makes it the fastest of the three main NBN technology types.
NBN Speed Jargon: What Does It All Mean?
---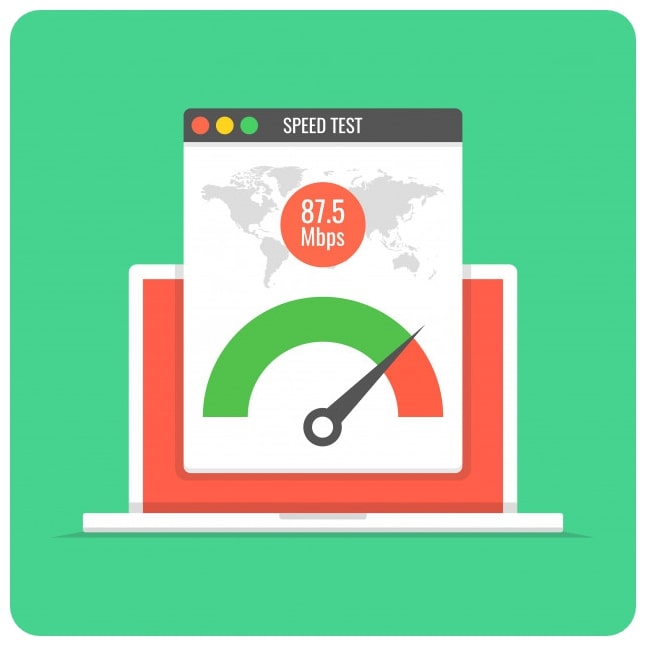 With the introduction of new technologies such as 5G and NBN, even the most skilled people have been compelled to learn what all of the new technical terms mean.
If you didn't quite understand some of the NBN speed jargon mentioned throughout this guide, here's a quick rundown of what some of the acronyms mean.
Mbps: Megabits per second — not to be confused with Megabytes per second (MBps)— is a metric used to identify internet speeds.
POI: Simply put, a Point of Interconnect is an important link of the NBN network as it connects you to the service provider and onto the internet.
ISP: Your Internet Service Provider is the company that offers its subscribers access to the internet via a broadband connection.
NBN Speeds: Final Thoughts
---
Choosing the right NBN plan can be a daunting task, especially if you don't know what you're searching for. By using this guide, we hope that you can better understand what to look for when on the hunt for an NBN plan for improved internet speeds.
But before you consider switching to NBN, it is important that you test your current internet speeds to get an idea of what your current internet plan has to offer. This is especially important if you're working from home during lockdown.
If you've tested your internet speed and you don't quite understand what the results mean, refer to our comprehensive guide to internet speeds to learn what internet speed is the best, what determines internet speed and how slow internet can affect your user experience.
---
You Might Also Like: