Disclosure: Privacy Australia is community-supported. We may earn a commission when you buy a VPN through one of our links. Learn more.
Opera VPN Service – Free.. Or Is It Really? (Test Results)
If the product is free, YOU are the product. At least your data is.
By now, most people understand the importance of having the best VPN available. They want to protect their privacy.
They want to be able to gain access to geo-restricted content and surf the web without constraint.
So when they hear that Opera provides a VPN service for free with unlimited data, they jump at it.
Does Opera's service really live up to the hype?
Opera VPN Overview
---
| Features | Information |
| --- | --- |
| Usability: | Easy to use |
| Logging Policy: | Some logging policy |
| Server Size: | 10 servers |
| Server Distribution: | 5 countries |
| Support: | None |
| Torrenting: | Not allowed |
| Streaming: | Limited |
| VPN protocol and encryption: | Non-existent |
| Headquarters: | Canada |
| Price: | Free |
| Official Website: | https://www.opera.com |
Not a True VPN – It's a Proxy Service
---
The first thing you have to understand is that Opera is not a true VPN. It is a secure proxy service. This means that Opera will encrypt its own browser traffic by routing it through a server that's operated by a VPN in Canada.
However, Opera is not designed to encrypt the traffic on other web browsers or standalone email clients.
If You Want a VPN, Then Get a True VPN
Do you want a tried and test VPN service that protects all of the data you send over the Internet? Then we recommend NordVPN.
NordVPN has thousands of secure server locations across the globe.
They have a clear no-logging policy and offer unparalleled customer support.

It's also very easy to use, which reflects the company's commitment to providing a product that really works. There are no hidden fees or clauses. You are able to protect multiple devices with just one subscription.
Thanks to their Panama location, NordVPN protects you from a number of government surveillance programs that threaten to compromise your privacy.
Offers phenomenal customer support and a live chat that is available 24 /7
Allows torrenting
NordVPN plans range from $3.30 a month to $11.99 a month
NordVPN has special servers set aside to help you get around geo restrictions on services like Netflix
If Opera was a true VPN, it would encrypt every bit of Internet information going in and out of the device. It would not matter what application was handling the data.
This means that Opera is a lot less secure than a standalone VPN service.
Pros
Completely free
No bandwidth limitations
Works with Netflix
Easy to set up and easy to use
Cons
Logs all of your information
Canadian jurisdiction
Not a real VPN
No standalone product
IP leaks detected
Slow speeds
No torrents
Only three server choices
No customer service
What We Liked about Opera VPN
---
We wanted to start with the positive things about this "VPN" before diving into its many flaws.
One good thing about the service is that it is completely free. You do not need to sign up for a subscription, and there are no bandwidth restrictions.
However, it's important to remember that free VPNs make their money somehow and that is usually by monetizing your data. There is a saying, "you get what you pay for".
In this case, it couldn't be more true. So if you want the real deal while still being cost-effective, then you need to go with an almost free service.
Check out our list of the best free VPNs.
It is built right in the browser, and it is easy to activate. To activate the VPN, simply go to menus/settings/privacy/VPN. Once that process is followed, you can simply trigger the VPN service off and on. You can also choose the location of the server and see how much data you are using.
Finally, to our surprise, Opera worked with Netflix. It not only worked, but it worked flawlessly. Some might ask, shouldn't all VPNs work with Netflix? In theory, yes.
However, over the years Netflix has become very stringent and has employed powerful anti-VPN technology to detect and block even the best VPNs. Many VPNs, when used to stream geo-restricted content on Netflix, are met with the dreaded error screen.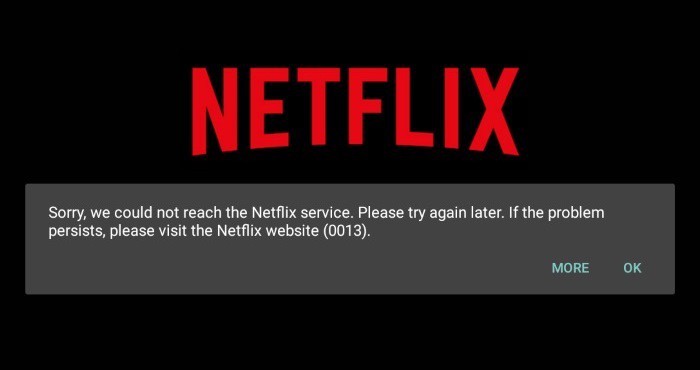 So that is something that Opera has in its favor.
Should You Trust Opera?
---
You get your answer to that question when you look at Opera's privacy policy. There you will find a number of clauses that make a privacy concerned individual think twice.
One example is the fact that the service reserves the right to collect usage data. This means that they may store web addresses you visit and IP locations but not necessarily the content of the web pages.
This is a lot more information than other VPNs collect. Something to remember is that the service is in no way connected to your name or to you. It's connected to the device that's being used. This means that Opera VPN isn't building a browsing history.
When you look at their privacy policy, you see that they are collecting information about your operating system, your IP address, and other information that can be used to identify your devices over time. Again, it's important to point out that Opera VPN does not have information that links you to the IP address.
Opera Makes Money By Selling Your Data – Beware
When we look at the service as a whole, we feel that Opera is doing what you would expect any free service to do. They are collecting your anonymous information and selling it to others.
If you are looking for anonymity and complete privacy, this definitely is not the VPN you should trust. You should continue to search for the best VPN for privacy and security.
The Opera browser technically is a company based in Norway. The problem is that their VPN service is managed by SurfEasy. This Canadian-based company was purchased by Opera a few years ago. Canada is a participating member of the 5 Eyes Surveillance Alliance.
This is an information-gathering alliance. The idea is that multiple nations can pool their resources together. If one country in the group has information, they share it with the other four.
So not only is Opera VPN monitoring activity but if the Canadian government requested activity, they are obliged to hand it over.
The browser's VPN uses the AES-256 algorithm. We also know that it uses standard HTTPS security. We did not see any webRTC leaks during testing.
We would assume that Opera VPN is going to work like its SurfEasy partner. We think that it uses OpenVPN. However, it's difficult to verify this. It takes advantage of an integrated Google public DNS. The proxy request is from the VPN servers.
Using the VPN
---
Using the VPN on your wall browser is super easy. After you go through the process of enabling the VPN server, you're going to see a blue VPN badge in the search bar.
Click on the VPN badge to be directed to its main dashboard.
The dashboard is simple to use. You can toggle the VPN service on or off. You're going to get a display that shows bandwidth used during the week as well as the bandwidth you have used during the month. You can change virtual locations by clicking on your current selection.
You will be given a list of new locations that you can change to. Simply select the new location and it will change to the VPN server in the country that you select.
How Fast Is Opera VPN
---
Everyone understands that if you're going to use a secure VPN connection, you're going to lose a little bit of your Internet speed. That is just par for the course. The problem comes when you notice huge dips in performance in the name of "anonymity".

What's even worse is when you're not even promised anonymity and you're forced to suffer through slow service.
This is what you get with Opera VPN.
Here you see speeds that are way down in the unacceptable territory. This one is slightly better, but it's definitely nothing to write home about.
This is one of the slowest VPN connections we have ever seen. So Opera VPN can unblock Netflix. But the connection is so slow that streaming your favorite movie or television series on Netflix goes from being enjoyable to being a nightmare.
Payment Options
---
Opera VPN is free. There are no payment options, no upgrades, and no time limits. This means that you don't have to worry about a money-back guarantee or whether or not they use cryptocurrency to protect your privacy.
The Problem with Free VPNs
---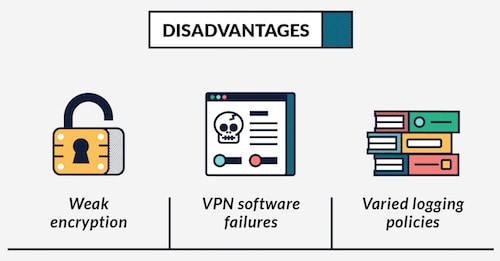 The best VPN will never be a free VPN. Free VPNs will end up costing you more in the long run because they don't provide privacy and don't provide security.
Many of the services let third parties search through your personal data or even worse.
When you pay for a VPN, the company you are paying is making money via subscriptions. This means that they don't have to sell your personal information to others. Free VPNs can run the risk of you experiencing detrimental things like identity theft.
Free VPNs have slow connection speeds. Free VPNs have little to no customer service. Free VPNs have a small selection of servers to choose from. Free VPNs offer you subpar VPN protocols.
What about Torrenting?
---
With Opera VPN, torrenting is out of the question. You use a VPN with torrents because you want to protect your information. You want to prevent people from being able to hack your computer.
When you torrent, you connect to the computers and systems of other individuals and you give them access to yours.
In a world where everyone was good and kind, this would not be a problem. Unfortunately, torrenting is being used by nefarious individuals to commit cybercrime. If you use a VPN, you can protect yourself.
Here's the problem. Opera does not encrypt your information. So even if torrenting was okay, you wouldn't be safe. And, remember, Opera VPN is a browser-based proxy. So it's only going to work for information that is being transmitted via the actual browser.
With torrents, you are connecting to outside programs like uTorrent. This means that you can kiss the little bit of protection this so-called VPN provides goodbye.
Where Are Opera VPN Servers Located?
---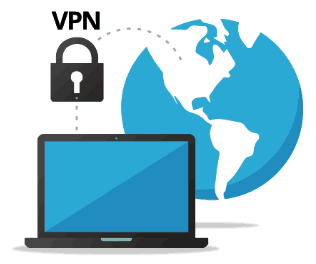 Opera VPN servers are located in five countries. They are:
The United States
Germany
Canada
The Netherlands
Singapore
Opera released plans to extend its server-bases to different locations around the globe. Currently, they allow users to connect to what they refer to as "preferred servers." These are the servers in:
What is frustrating is that you have no idea what city you're being connected to. You have to roll the dice and hope for the best.
While we are at it, we should add that there is no kill switch fixture. This is something you just expect from a VPN. A kill switch is going to cut your session automatically if your IP is leaking.
Customer Service
---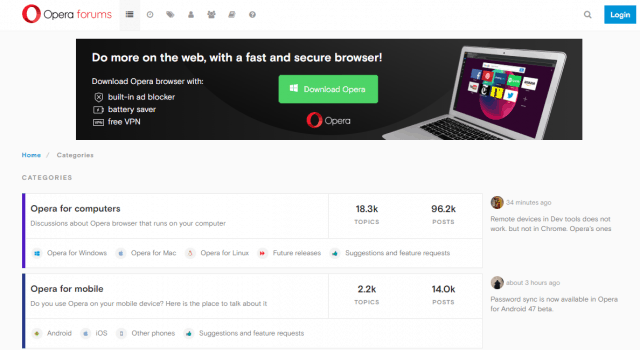 Honestly, we were tempted to leave this section blank. After all, what is there to talk about? How much of nothing you get?
See, if you want help, Opera does not want to hear from you.
Clicking on the help button does not start a live chat, it does not take you to a contact form, and it does not open a help ticket. Nothing.
All it does is take you to a page where you can read more about what a VPN is and how it is supposed to help you.
Opera does have a support forum. But this forum covers a wide spectrum of topics dealing with the browser. There's nothing directly discussing the VPN.
Just another strike against this subpar VPN option.
Chinese Investors
---
China does not have a good reputation when it comes to free Internet or Internet privacy. Recently, a Chinese investment group partnered with the Opera browser.
Apparently, this does not include the Opera Media Group or the Opera VPN service. It seems that for now, these are in the hands of the original Norwegian company.
That being said, if you are concerned about privacy, you may wonder how much access the Chinese have to the Opera VPN and the information it gathers.
There are also many alternative VPNs that work in China such as NordVPN.
Final Thoughts
---
The Opera VPN looks good on the surface. I mean, who's not going to get excited about something that's free and unblocks Netflix geo-restrictions?
Opera VPN is easy to use. You do not need to know how to set up a VPN or even what a VPN is to get its benefits. There is no limit to your bandwidth, and transfers are encrypted using military-grade encryption.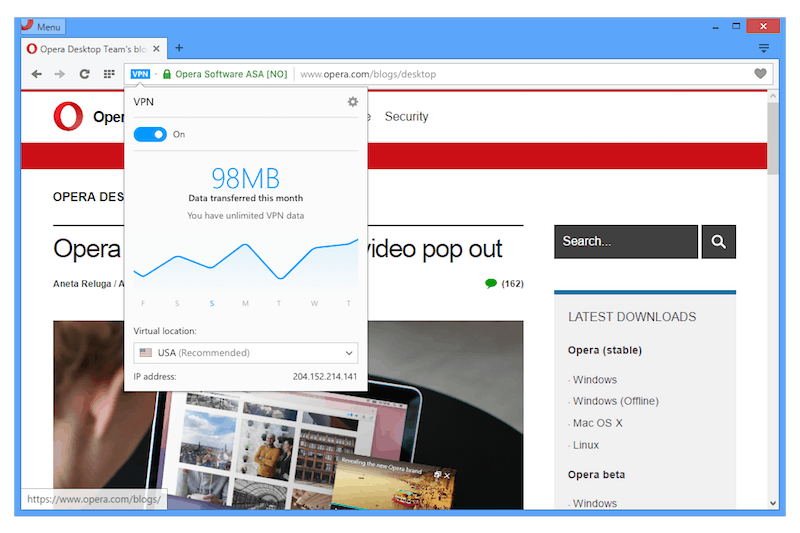 However, if you are in any way, shape, or form concerned about privacy and true security, this isn't the option for you. Remember, you are not purchasing the best VPN on the market. This is a free service that only works with information being transferred from within the Opera browser.
If you read the privacy policy or the terms of use connected to the service, it only makes you feel less secure.
Connection speeds are abysmal. Opera VPN not only logs your usage, but they might be selling your data. And, thanks to unclear jurisdiction, it is very possible that this company will disclose your data to law enforcement if they are asked for it.
The service is free. Still, we do not think it is worth the price.
---
More Related Guides: