Disclosure: Privacy Australia is community-supported. We may earn a commission when you buy a VPN through one of our links. Learn more.
Pure VPN Review – Read BEFORE You Buy
Have you ever noticed that sometimes a company that has been around a really long time is not necessarily the best but just…old? Dudes, read your own privacy policy.
Founded in 2006, PureVPN is one of the older service providers in the marketplace.
However, as we will see with this review, this does not necessarily mean that this company's services are the best.

While there are providers who do not rate as well as PureVPN, your online privacy and anonymity are not things that should be put at risk by using a VPN that's only "maybe" good enough.
Read on to find out more.
PureVPN Overview
---
| Features | Information |
| --- | --- |
| Usability: | Easy to use |
| Logging Policy: | Certified No Logs Policy |
| Server Size: | 6500+ servers |
| Server Distribution: | 78 countries |
| Support: | 24/7 Customer Support |
| Torrenting: | Allowed |
| Streaming: | Allowed |
| VPN protocol and encryption: | PPTP, L2TP, SSTP, IKEv2, OpenVPN & Stealth protocol / AES 256-bit encryption |
| Headquarters: | Hong Kong |
| Price: | From $2.05/month |
| Official Website: | https://www.purevpn.com |
What Is a VPN?
---
If you surf the Internet without a VPN, then you are unprotected from all sorts of bad actors. You might encounter malware and viruses, wreaking havoc and causing you to lose data. You also might be granting access to your sensitive, private information to hackers, identity thieves and others.

Surfing the web with a VPN means that when you're online, all of your data is sent through encryption to a secure server that's owned and managed by your VPN provider. This means that any cyber villains won't be able to follow your movements regardless of where you roam online.
Using a VPN may have other advantages as well. For instance, it can grant you access to websites that would otherwise be restricted or considered unsafe. Activists use VPNs to get around government censors, and some people get to look at region-locked content thanks to a robust VPN.
Pure VPN Server Locations
---
When PureVPN began operations back in 2006, they had only two servers. With more than a decade behind them, they now advertise that they have more than 6,500 servers that are found in more than 78 countries.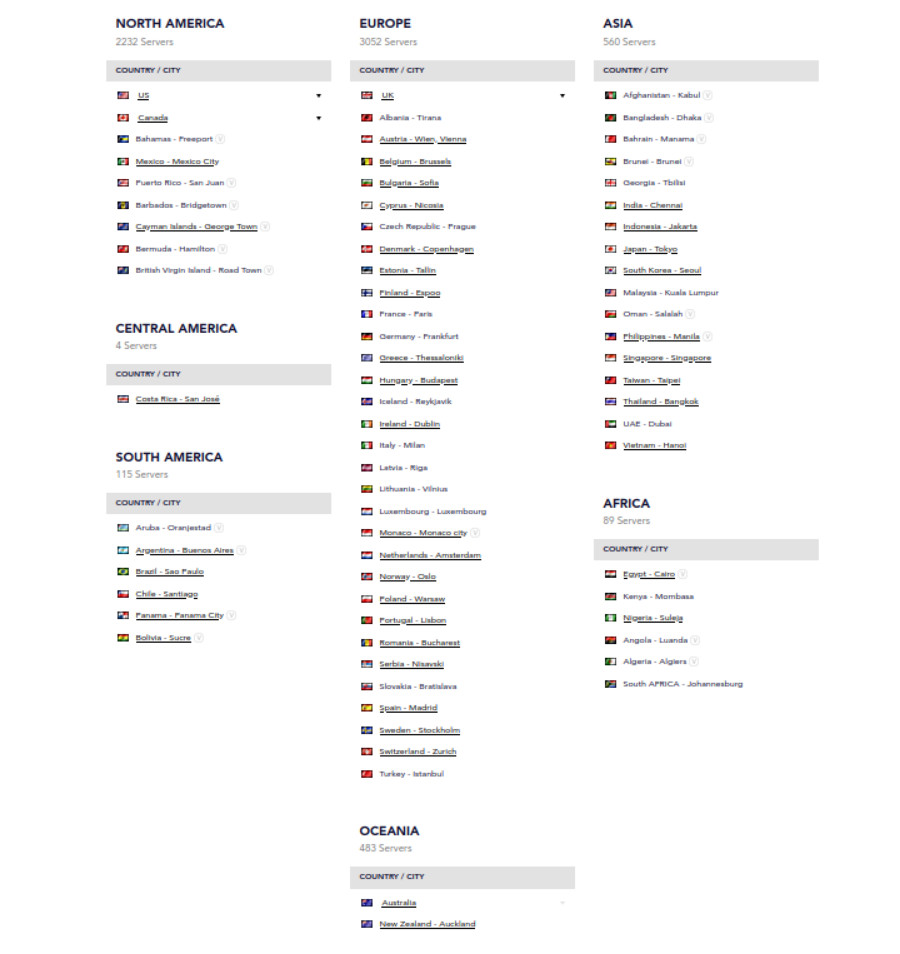 Their VPN server locations include North, Central and South America along with Africa, Asia, Europe and Oceania. This is a fairly impressive spread, which is a mark in PureVPN's favor. However, it is advisable to note that they are headquartered in Hong Kong.
Thanks to the increasing strength of China's influence in the region, this isn't necessarily the most advantageous location for the home office of an online privacy provider.
China's online policies are notoriously Draconian, which is why many of its citizens wouldn't dare go online without the benefit of a VPN. The country's government is seeking to place increasing restrictions on VPN providers and ban those providers who fail to comply.
Hong Kong does enjoy special legal status that gives it autonomy from many of China's more repressive laws, but it is a murky situation that may adversely affect the privacy of PureVPN's customers at some point.
Having said that, it also is worth pointing out that PureVPN doesn't necessarily have physical servers in each of these 78 locations. In many cases, the company uses virtual proxy servers instead. These servers are defined by software.
Essentially, a single physical server can house multiple virtual servers, making them appear to be housed in diverse locations. Users who want to be certain about where their data is being routed may not like this feature.
Pricing
---
PureVPN does not offer a free trial of its product, but you can take advantage of a 31-day, 100 percent money-back guarantee if you pay for the service and find that it's not up to par.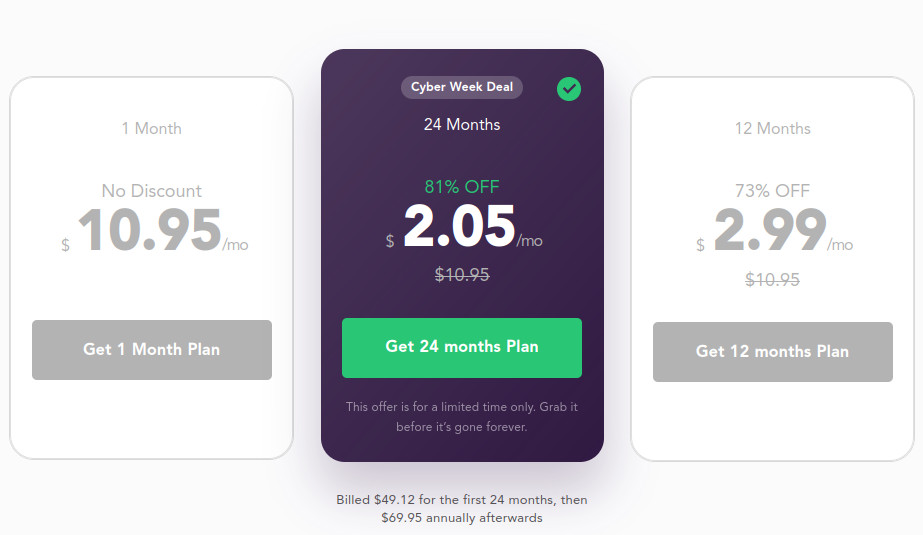 A basic month-to-month PureVPN account costs about $10.95 per month. A two-year subscription can be for less than $50. The company runs frequent specials through which you can get discount pricing.
Add-on services are available for extra fees. These services may include a firewall, a dedicated IP address and DDoS protection. Most of these add-ons run an extra two to three dollars a month, which can add significantly to your cost.
Features
---
PureVPN offers some pretty decent features such as compatibility with almost any device and the ability to work with all sorts of routers, streaming services, and smart televisions.
It does not offer an in-house TOR, so that would have to be an additional purchase if you want an extra bit of protection.

Nonetheless, those are desirable features – when they are operational. The bad news for PureVPN is that many of their features just aren't all that reliable. For some features, like the kill switch, working "most of the time" isn't good enough. Sophisticated users should demand more reliability.
Average Speed
---
Another area in which PureVPN leaves much to be desired is their speed. Using any VPN is bound to play a little havoc with speed, but the tortoise-like speed with which PureVPN operates is enough to make you want to tear out your hair. Testing revealed that PureVPN's fastest servers moved at a rate of just 35 out of 100 Mbps.
That is not a lightning-fast time, so if you expect your web browsing to move with speed and efficiency, then PureVPN may not be the right choice for you.
Logging Policy
---
People use VPNs because they want privacy and anonymity when they're online. Accordingly, it makes sense that someone who uses a VPN wouldn't be keen about having their VPN company logging their traffic.
PureVPN has claimed that they keep no logs of their customers' activity for many years. Until recently, most people think that they hide something in the fine print.
Now that they've been audited by the independent US audit firm, Altius IT, we can say with absolutely certainty that PureVPN does not keep any type of logs that (including the government) can be traced back to a user.
Customer Support
---
PureVPN does not have the best reputation for customer service, either. Many users remarked online about running into trouble with the service only to be given the runaround by the customer service department, leading to a great deal of frustration.

Conclusion
---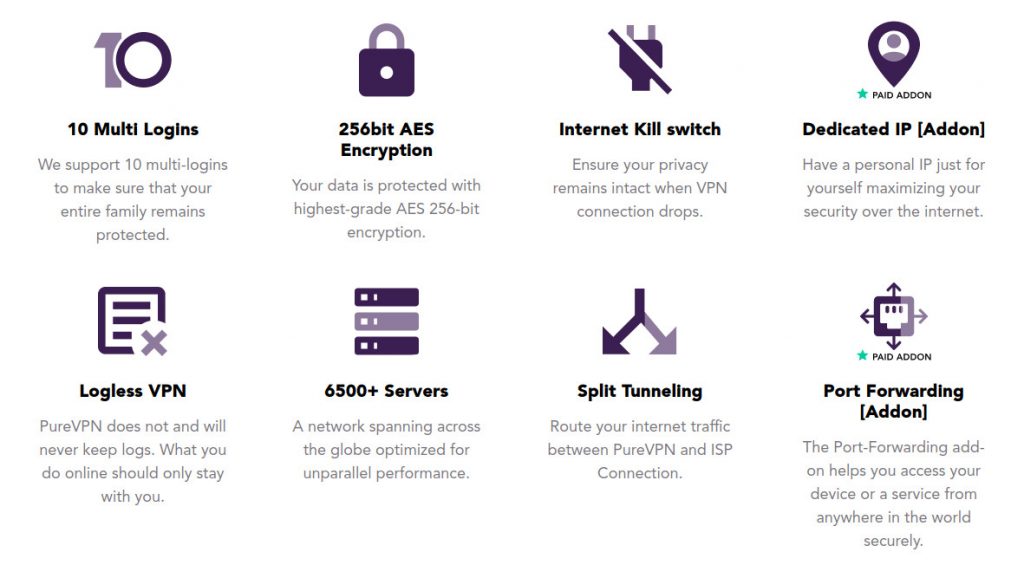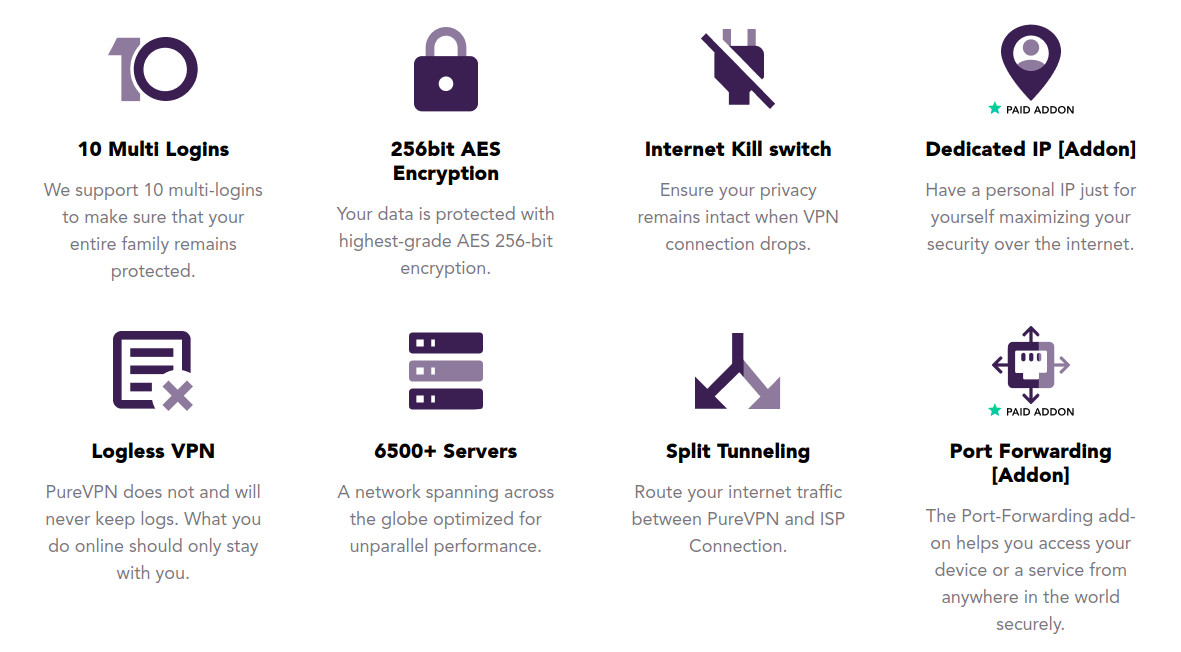 The upshot is that while PureVPN advertises some decent features at a competitive price, it doesn't always deliver as promised.
With slow speed, poor customer service, and unreliable performance, it makes sense to look for the best VPN elsewhere.

If you're still looking around, we've made a list of the best VPN services 2023 has to offer. We've done the research for you, all you need to do now is look at the crème de la crème of all VPN services (NordVPN being our #1 recommended VPN)
---
You Might Also Like: